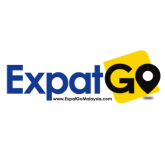 COVID-19 has had a dramatic effect on our everyday lives and it has been more than a year since the pandemic was declared by the World Health Organization (WHO) and we are all still trying to adjust to this new way of living.
Indeed, adjusting to the new normal has been difficult, but perhaps more so for our youngsters. They are losing out on precious time to socialise, make friends, be a part of a community, and enjoy group activities.
This is not easy. As is pointed out by Erja Mohd Suhaimy, a graduate of the Australian International School, Malaysia (AISM), who was in the final year of high school in 2020, "I had attended school consistently for the past 14 years of my life and I was stripped of everything routine and familiar. In the early stages of the MCO, I felt out of touch with almost every aspect of my life."
Thankfully, she coped, but it was not easy. Her parents, teachers and the school, all had to work together to provide optimum support to her, as to ensure her mental well-being and uninterrupted learning. This reality is on-going for all of our students, because the pandemic is seemingly not about to end anytime soon.
So, here are ways in which you can ensure uninterrupted learning for your children, while making sure they stay mentally healthy too:
Parents' Role
Because children are at home most of the time now, parents have the most important role to play. Here are some ways in which you can ensure that your child's learning doesn't get interrupted during this ongoing pandemic:
● Create a separate study area
– Your child cannot go to school, but to help them concentrate at home, give them an environment that is as school-like as possible. Create a separate space for them, where they can sit down to study, have online classes, and do their homework. It would be best if this space is away from their play or relaxation area. Even if you cannot have a separate study room, designate a corner of their bedrooms just for studying.
● Create a routine
– Children thrive when given boundaries and routines as guidelines. Make a routine that works for both of you. Assign time for learning, online classes, playing, screen-time, resting and so on. Once they start doing things, as per the routine, it will be easier for them to adjust to the new normal.
● Find a school with proper online learning support
– Schools too, must work towards fulfilling their responsibility towards children's uninterrupted learning. Find a school that not only has proper infrastructure for carrying out online learning, but gives extra care to ensure that there is a balance between on-screen and off-screen learning, enough social interaction among peers, and enough activities to keep the students occupied and interested in their studies.
School's Role
Schools have to take on the responsibility of ensuring the mental well-being of the students and not just carry on with completing the syllabus. Here are the things that a school must do to carry on providing education in as normal a way as possible in these tumultuous times.
● Proper infrastructure
– Just having an email to send worksheets to print, complete and send back is not enough. Schools should have a proper online infrastructure in place, where students, teachers and parents can have access to the learning activities and have a transparent view of the progress of a student. Students can log in to view their homework, receive feedback from teachers, submit their work and parents too can access it to see how their children are progressing. Such systems make it so much easier to consolidate everything under one roof as a hassle-free point of interaction.
● Balanced screen-time
– The teachers have to understand that sitting in front of a screen for hours at a stretch is not just tiring, but unhealthy too. So, teachers must plan their classes in such a way as to ensure a variety of engaging on-screen and off-screen activities.
● Encourage group activities
– Schools have to understand that students are missing a huge part of school life, which is socialising with their peers. It is not only a part of regular school life, but it is an important part of staying mentally healthy and growing as a human-being. Hence, it is up to the teachers to come up with online activities that include group activities, which engage these young minds.
● Be more than just teachers
– Teachers play the role of mentors and guides while taking the responsibility for their students, but they also have to play the role of counsellor, when needed. The current situation is very tough for everyone and so this role as mentor and guide is ever more pronounced. Teachers have to ensure that every student is in a fit state to learn when they start lessons every day. It is up to the teachers to help students transition from physical classes, to online and to ensure that they do not get overwhelmed with the process.
AISM Supporting Students Through Covid-19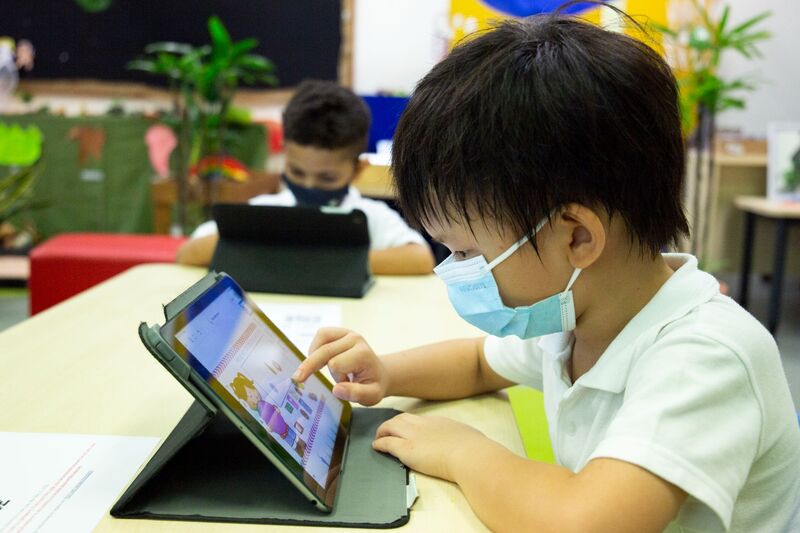 AISM's state-of-the-art ICT infrastructure was vital when the Movement Control Order (MCO) was declared for the first time in 2020. The Junior School was already using an ICT platform called Seesaw that was originally developed to bring parents into the classroom. Hence when MCO started, the Junior School was ready to embrace online learning, thanks to the Seesaw platform. Similarly, the Middle and Senior Schools already made full use of Google Classroom and were able to immediately adapt to online learning immediately with the addition of Google Meet, meaning that not a single lesson was missed.
But more than technology, it is the teachers who remain the strongest pillar of quality education and this is one of AISM's greatest assets. The teachers immediately honed their skills and learned new ones, to make online learning fun, easy, and interesting for students. They utilised the close relationships with the students to create the smoothest possible transition. Erja points out that the teachers of AISM are more than just teachers. She says, "thankfully, at AISM, we have such a close-knit community, with teachers and peers who truly care for your wellbeing."
Erja's thoughts were strongly echoed by the very happy AISM community in the recent annual Parent Survey. The survey saw the highest participation rate in the history of this school and the results were extremely positive. Here are the summary results of the survey: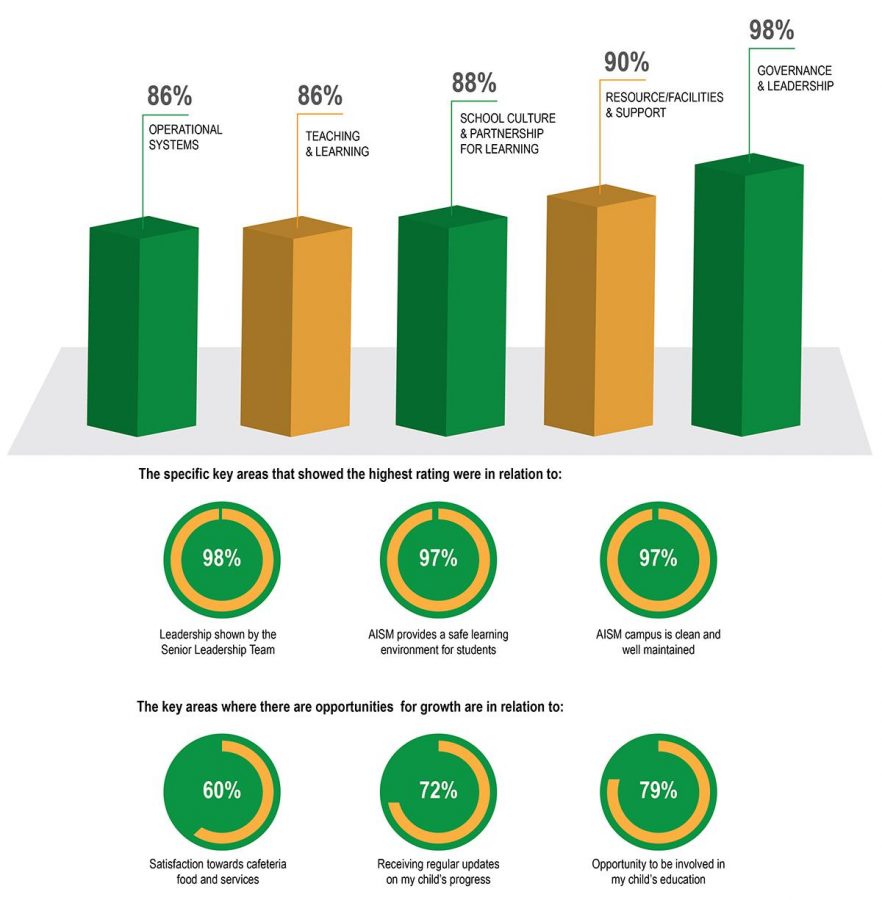 86% say they are pleased with the teaching & learning;
90% are satisfied with resources, facilities & support; and,
98% of parents are happy with the school governance and leadership
These responses go to show how content parents are with the way AISM is supporting their children, especially during the COVID-19 pandemic.
Don't Let the Pandemic Hamper Your Children's Education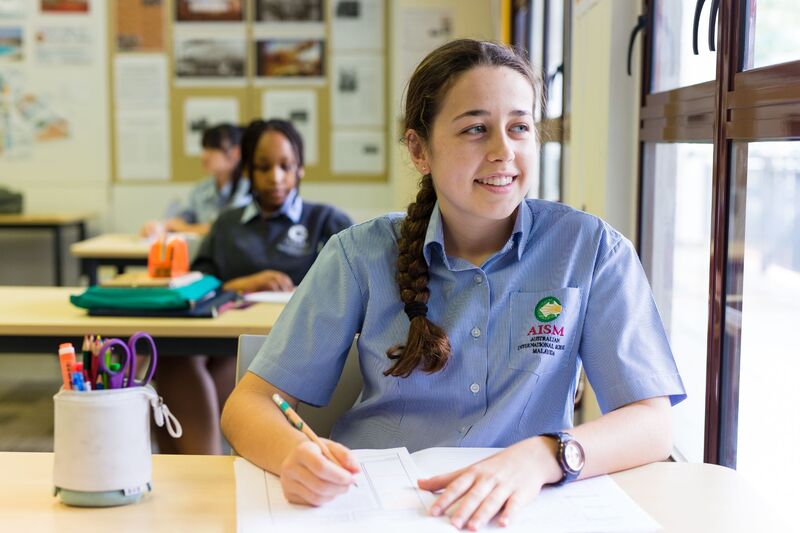 If schools, teachers and parents come together, we can ensure that every child's education is uninterrupted, regardless of the challenges that lie ahead. This is the minimum that we can do for the children who are missing out on so many other aspects of their life because of this COVID-19 pandemic.
If you are interested to know more about how Australian International School Malaysia (AISM) is continuing to provide quality education to its students during this global pandemic, get in touch with their friendly admissions team. AISM is also currently offering up to 75% admissions fee waiver for new joinees. Visit http://bit.ly/AISMxEG75 to register and book your virtual 1 to 1 appointment today!
---
"ExpatGo welcomes and encourages comments, input, and divergent opinions. However, we kindly request that you use suitable language in your comments, and refrain from any sort of personal attack, hate speech, or disparaging rhetoric. Comments not in line with this are subject to removal from the site. "
Comments