Expat Entrepreneurs in Malaysia: David Bradley (Australia) and Gudrun Nienaber (Germany) have found challenges, rewards, and a whole lot of happiness in tropical Langkawi
For many people in Malaysia, Langkawi is a popular destination. With appealing beaches and lush rainforests in equal measure, a laid-back vibe, duty-free shopping, and more, it's unquestionably a great island for a weekend getaway.
But what must it be like to move there, start a business, and build a life… especially as an expat? That's exactly what one husband-and-wife expat couple did.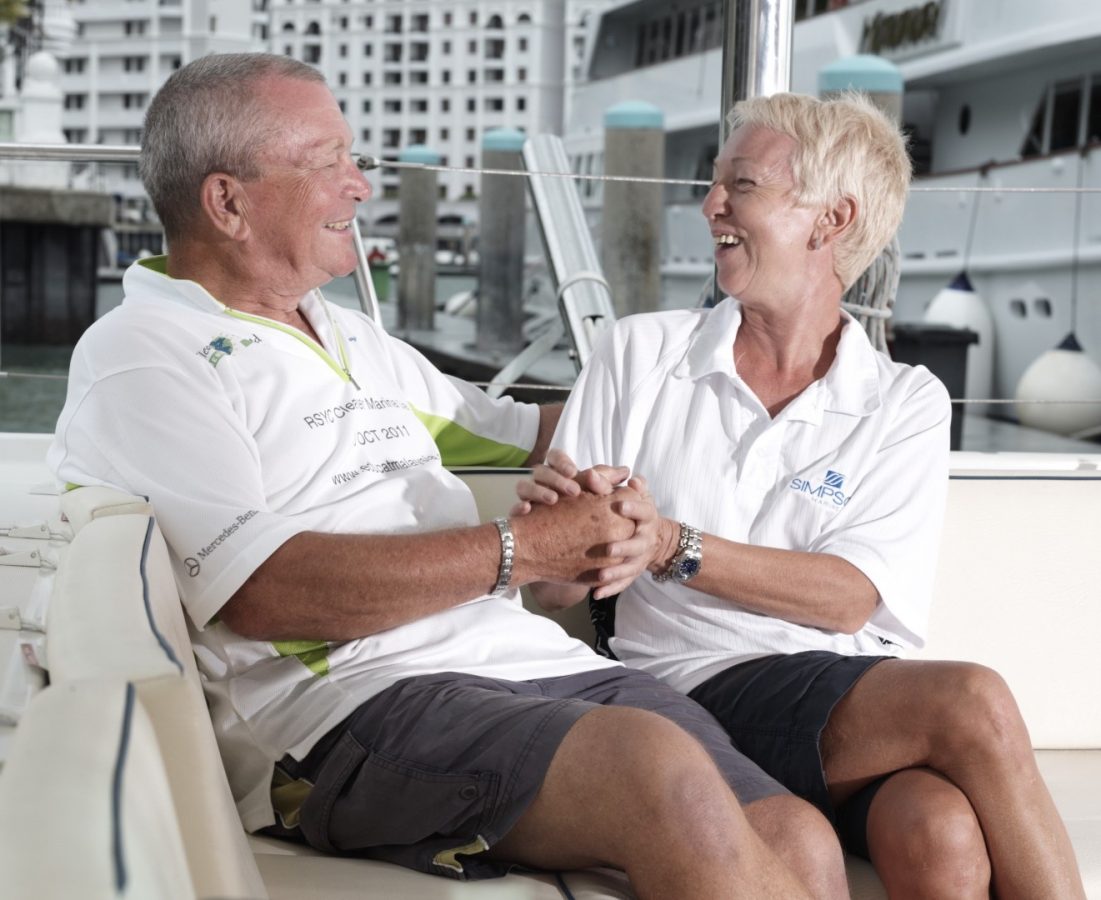 David and Gudrun, having each wound down their own respective careers with global companies, were looking ahead to the next phase of life. Then they met, moved to Malaysia, got married, and then… bit by bit shifted away from Kuala Lumpur to the tropical island of Langkawi, where they got settled and got into business for themselves! Needless to say, things haven't unfolded the way either of them would have predicted… but they wouldn't have it any other way. Here's their story.
IF AT FIRST YOU DON'T SUCCEED…
"As a very abbreviated background," David explained, "Gudrun and I decided to relocate to Malaysia from Australia in 2008, get married in Bali, apply for a MM2H visa, buy an apartment in KL, and pursue a franchise business based in Texas, USA involving international money transfers using a very clever debit card technology.
"We figured that Malaysia was the perfect base for us, as we had both lived there previously, and KL made sense for the business we were working on. For many complicated reasons, however, the parent company of our franchise had to close down in the US, and we spent the next three years trying to resurrect or recreate the business with an Asian base. It's possible that the concept was just ahead of its time then, and our efforts were unsuccessful."
Around this time, David and Gudrun discovered a calling for encouraging and promoting environmental awareness, something that had been lacking in Malaysia then (and perhaps still is). They explained, "We wanted to educate people about environmental protection and preservation, and we became especially passionate about trying to eliminate single-use plastic."
Their passions paid off, as they shared: "We were successful in organising a few major clean-up rallies, including the Cleaner Marina Day at the Royal Selangor Yacht Club in October 2011, and then in Langkawi, where we organised a major Mangrove Clean-up at the Kilim Karst Geopark."
On the topic of these successful efforts, David continued, "Both of these projects involved thousands of local participants, coordinated with the assistance of the Rotary Club of Bandar Bukit Tinggi (KL) and the Rotary Club of Langkawi, the latter of which I am currently the president."
SETTING SAIL
Around the same time – specifically November 2011 – David and Gudrun formed a company called Educat Sdn Bhd and served as its directors. The name was derived from their desire to educate people on environmental matters, but soon took on added meaning, as they purchased a beautiful Lagoon 500, a 50-ft sailing catamaran.
"She was a real beauty," David shared. "There were four staterooms with en-suite bathrooms, a large salon, galley, crew quarters, and a magnificent flybridge. Funnily enough, after searching the world for a suitable Lagoon catamaran for about a year, we finally found the perfect cat right on our doorstep at Port Dickson! Naturally we called our yacht Edu-Cat, and made her new home at the Royal Langkawi Yacht Club."
For the next year, they called Edu-Cat home, living on board and indulging in a seafaring lifestyle. "This was the perfect vessel for us to explore the coastline from Singapore to the Mergui archipelago of southwestern Myanmar," David said, "including the magnificent Langkawi archipelago, the incredible islands found in Phang Na Bay and Krabi close to Phuket, and the many other treasures in the Andaman Sea."
Gudrun added, "And we soon found that Edu-Cat was also the ideal yacht – as catamarans offer plenty of space and stability – to use for charters, offering guests exclusivity and all-encompassing luxury cruises to destinations of their choice."
So that was the business, with the Educat Sdn Bhd company serving as the ownership conduit so a charter could be established and a professional crew brought on board. David was the captain, having earned his RYA Coastal Skipper and studied for his Offshore Yachtmaster qualifications a year prior when they first started searching for their dream yacht. So David steered the boat, but Gudrun still ran the show, of course – as every good husband knows! – and also earned her Competent Crew qualifications, and, according to the captain, served as a "brilliant first mate."
Their charter guests wanted for nothing, sailing from shore to shore amid the gorgeous islands of the Andaman Sea in comfort and style. They ate well, too, according to David: "Through a good friend in Phuket, another great Aussie entrepreneur by the name of Bob Mott, we met and got to know some amazing Thai chefs who loved to join our yacht charters and provide sensational meals and snacks for our guests!"
CHANGING TIDES
The success of the new business soon brought some challenges, however. "Our fledgling charter business grew quite quickly and became viable in the first year," Gudrun shared. "At that time, we still owned our apartment in Mont Kiara and split our time between KL and Langkawi. But with the charter business doing well, it soon became clear that living on the yacht that we were using for a charter had its limitations."
David added, "Bottom line, we needed to find a home for all our 'stuff' and get it off Edu-Cat. Even a good-size yacht has very limited space, so we decided to look for a small property in Langkawi to use as our land base – and also to give us more storage options."
One fine night, they were attending a charity dinner at a small restaurant called Mangoes, and, according to David, "Destiny stepped in and seated us at the same table as a couple who were then the owners of a place called Sunset Valley." That couple offered to help with showing David and Gudrun some available properties in Langkawi, and over the next few weeks, that's what they did.
"Now, remember, we were just looking for a small place," Gudrun explained, "and we thought we had found one. We were certainly interested in it, but it was suddenly withdrawn from the market. After that, the Sunset Valley couple invited us out to their place for coffee, and while we were there, we got to talking."
David chimed in, "You can probably see where this is going. Sitting on the huge veranda of the main house on the property, we were enjoying our coffee and suddenly got walloped with a stunner of a question: 'Could you be interested in buying Sunset Valley?'" It was a pivotal moment. They had only recently started up a growing yacht charter business, certainly with no premonition that they'd be offered a small resort property. David recalled, "Neither of us had ever been in the hospitality or accommodation business before, but for most of my life, I have strongly believed that fortune favours the brave, so Gudrun and I just looked at each other and said… YES!"
FROM THE SEA TO THE LAND
Within short order, they owned not only a charter yacht business, but also a delightful island resort called Sunset Valley Holiday Houses. They described the resort in loving terms, "We have magnificent authentic wooden kampung houses, all found on the island, dismantled and then reassembled at the resort with modern bathrooms and kitchens, and all incorporating fabulous verandas. These holiday houses are self-catering and everything needed for that purpose can be found in each house."
Sunset Valley also offers its guests a swimming pool and a pavilion for BBQs and relaxing next to the pool. The views are simply gorgeous, looking across seemingly endless rice paddies to the jungle-clad mountains in the distance. David and Gudrun moved on-site, too, as Sunset Valley boasts a beautiful, large residence.
But there was still that big catamaran and the ongoing charters. David nodded, "Yes… after a few years of running a highly successful charter business and an increasingly successful resort, we decided that the two businesses were too much for us to handle, so in July 2016, we sold our beloved yacht to a delightful family headed by another Aussie, based in Phuket."
THE BIGGEST CHALLENGE
When asked about the difficulties presented by the coronavirus pandemic – a long-running global saga that has shuttered the doors of countless hotels and guest accommodations both in Malaysia and worldwide, David doesn't sugarcoat it. "You can't imagine how hard it's been," he said. "The pandemic has destroyed domestic and international travel, so that constant source of holidaying tourists, especially from overseas, upon which Sunset Valley and many similar small businesses depend, was gone almost overnight."
Gudrun remarked, "There was a brief window when domestic travel was allowed last year, and that helped a lot of us in Langkawi – not only Sunset Valley, but many other places – but now, we are looking at a major challenge."
David agreed, adding, "Sunset Valley has had no guests since early January 2021, and our income stream has been decimated. We are now in survival mode, so we need not only strong entrepreneurial skills, but careful management of what we have – mixed with a big dose of luck – in order to work through this crucial time."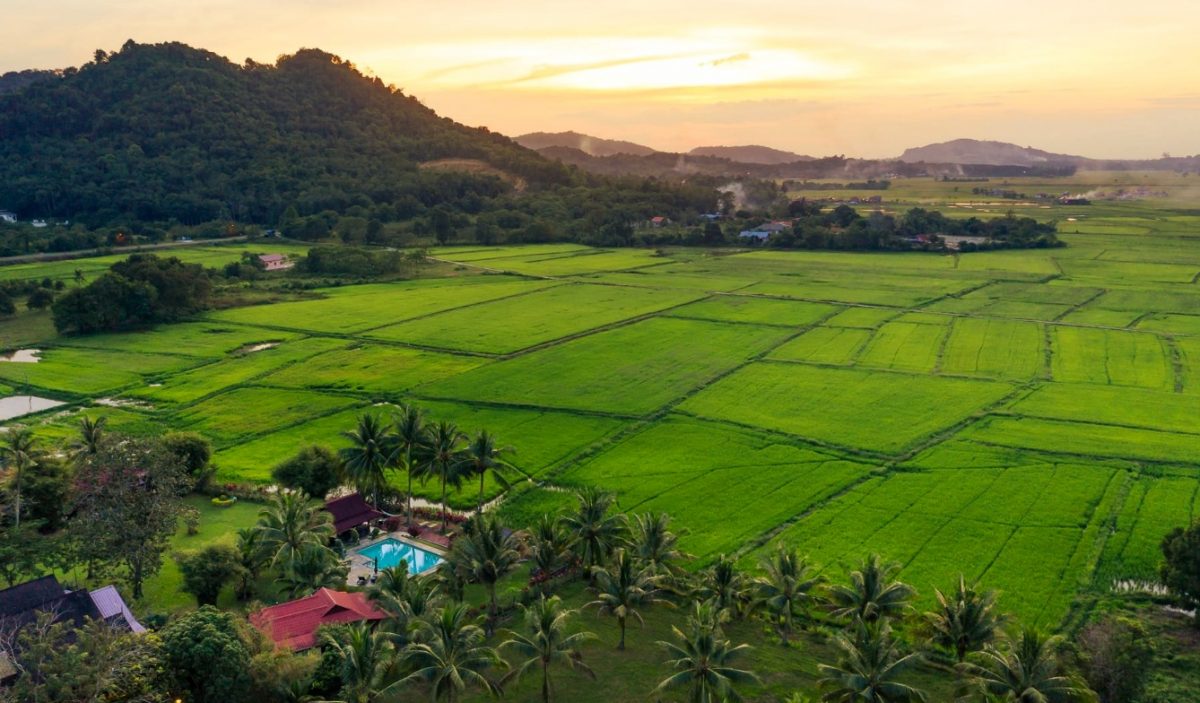 As for expats owning businesses in Malaysia, both David and Gudrun are realistic in their appraisal. "Without a work permit, it is not easy for an individual to start a business in Malaysia. However, foreigners can own a Malaysian company – and that company can do many things, including owning real estate and running a business with the proper structure and ownership taken into account."
LOOKING AHEAD
Never ones to rest on their laurels – or shy away from a challenge – David and Gudrun once again embraced opportunity when it was presented. So when the parcel of land next to Sunset Valley came onto the market, it proved to be an irresistible draw for these entrepreneurial-minded expats.
"We soon found that after running two businesses for nearly five years, a year of rest with only one business was not challenging enough," David said with a laugh. "So when we had the chance, we decided to purchase about two acres of land adjacent to Sunset Valley and build four Balinese-style luxury villas, called Sunset Villas.
"The large homes are beautifully architect-designed, and each has its own private swimming pool, covered parking, a landscaped garden, and is kitted out to the highest standards. We decided we would offer the villas 'off the plan,' which meant that we had to sell the villas one by one before we began its construction!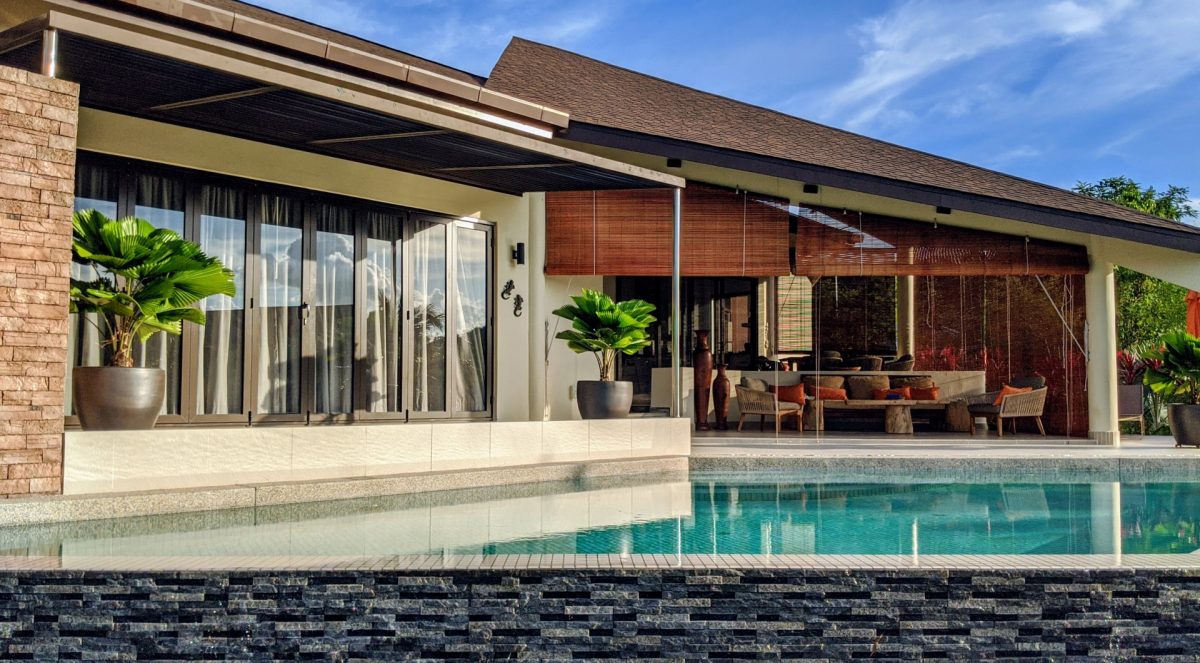 "We purchased the land next door in July 2017 and immediately started to prepare the block for our intended purpose. So far, we have sold and completed three of the four villas and will start construction on the fourth and final villa next month."
As David and Gudrun wait for travel restrictions to be eased, the project at Sunset Villas has kept them plenty busy, as has daily life at Sunset Valley, even with no guests. "Everything still has to be maintained and kept up," Gudrun explained. "With six guest houses on the property, as well as the gardens, the pool, and our own house, even without guests, there is always something that we want to improve or upgrade, or just maintain. We never get bored!"
Through it all, they've learned to roll with the punches, take the bad with the good, and adapt to and accept Malaysia's many idiosyncrasies. "It certainly isn't always easy," Gudrun said, slowly shaking her head with that knowing weariness that says I've seen it all and got the t-shirt, "but we are very happy here."
David agreed, concluding, "Malaysia is an amazing country with a perfect climate for those who like it hot! It is free from most natural disasters and living in Malaysia has many pluses. The cost of living is very agreeable. Medical and dental facilities are also excellent and reasonably priced. There is good infrastructure, plenty of great food, and we love the people. So for any expat thinking to take the plunge and start a business here, I'd just say, be sure you get the right advice and then just do it with 100% commitment!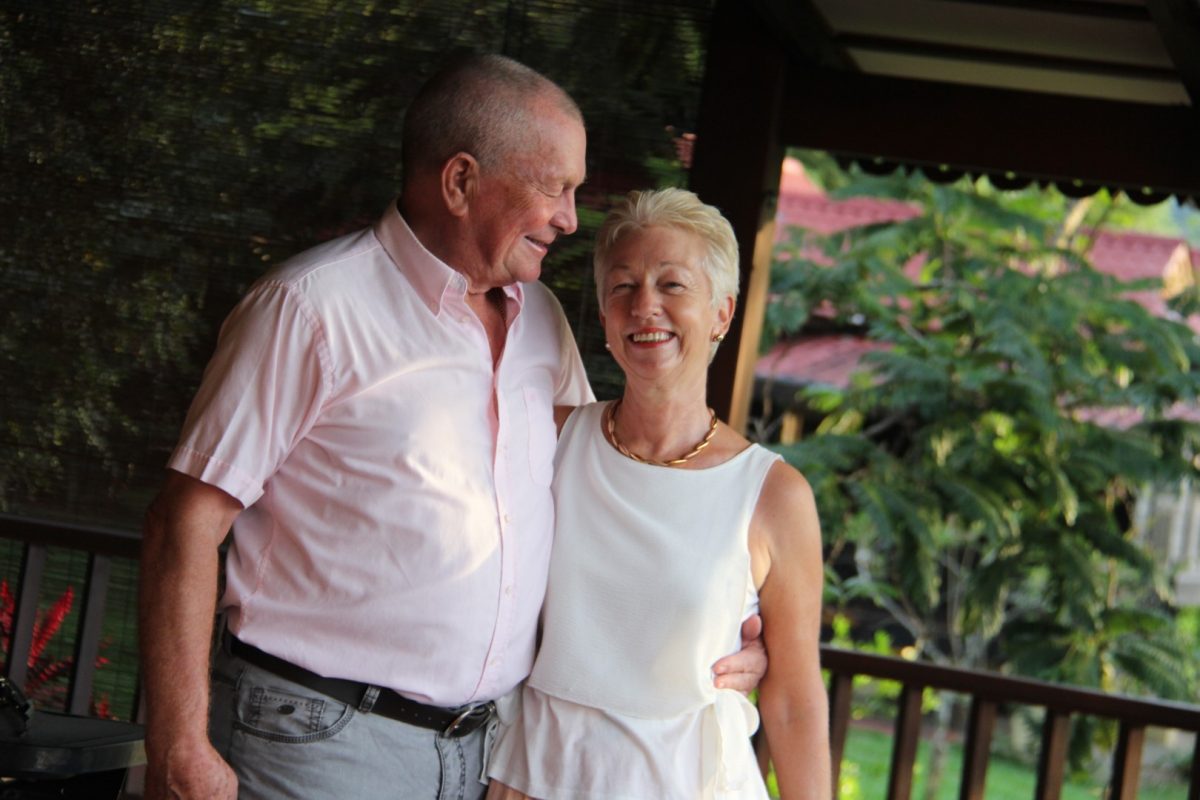 This article is part of a feature on Expat Entrepreneurs in Malaysia in the July 2021 issue of The Expat, Malaysia's longest-running, #1 English-language magazine for expats.
To read the entire magazine free online, CLICK HERE!
You can also request a free online subscription HERE.
---
"ExpatGo welcomes and encourages comments, input, and divergent opinions. However, we kindly request that you use suitable language in your comments, and refrain from any sort of personal attack, hate speech, or disparaging rhetoric. Comments not in line with this are subject to removal from the site. "
Comments