Thailand's Prime Minister was exposed to a Covid-infected attendee at the grand opening event, and is now self-isolating… not the ideal kickoff to the country's most popular island launching its gala reopening bid.
To much fanfare, Thailand officially reopened its holiday island of Phuket to fully vaccinated tourists, with no need for quarantine. However, at the gala events celebrating and heralding the much-awaited reopening, Thailand's Prime Minister, Prayuth Chan-Ocha, came into close contact with a person who later tested positive for Covid-19. The premier will now self-isolate at home for a week. Days later, a traveller from the UAE tested positive for Covid-19 upon arrival in Phuket. (See full update at end of article, below.)
This surely wasn't the best-case scenario for the "Phuket Sandbox" model, widely seen as an experimental initiative in opening selected areas to vaccinated tourists. However, despite the almost comically ironic glitch, the reopening of world-famous Phuket is still a big, big deal for a world still beset by pandemic surges, evolving variants of the virus, and very little international leisure travel allowed. But Thailand's highly anticipated Phuket Sandbox initiative has arrived with a few complications, as you might expect.
A LAUNDRY LIST OF REQUIREMENTS
We shouldn't think that Phuket is fully open, nor is the Sandbox model an invitation for hordes of visitors to descend on the island all willy-nilly. There are fairly strict regulations and requirements to follow in order to participate in the Sandbox model. Among them:
Must travel from countries on approved list*
Vaccine Certificate or official proof of vaccination
ThailandPlus alert application on mobile phone
Thai visa (if applicable)
RT-PCR test before arrival and during your stay in Phuket
Certificate of Entry (COE) issued by Thai Embassy/Consulate
Stay at approved SHA+ hotel in Phuket
Pre-paid RT-PCR Covid-19 tests in Phuket
Flight to Phuket must be international; transit in Bangkok not allowed
Must be fully vaccinated at least 14 days prior to departure, but not more than 12 months
Must leave Phuket bound for an international destination if staying in Phuket less than 14 days
*travellers must have already stayed in the said countries/regions for no less than 21 days before the travel date
MALAYSIAN RESIDENTS NEED NOT BOTHER… YET
Unfortunately, Malaysia is not one of the 67 countries from which travellers are being welcomed to the island. It's unclear why a fully vaccinated person from Malaysia is any different than a fully vaccinated person from Laos, China, or the United States. (We also have just about zero confidence in the officially reported numbers from Laos, anyway, but apparently Thailand feels differently.)
There are indeed only a handful of countries in Asia which are not accepted as part of the Phuket Sandbox programme. Among them are Indonesia, the Philippines, Mongolia, Bangladesh, India, Sri Lanka, Pakistan, Nepal… and Malaysia.
It's unclear what specific criteria Thailand has used to develop this list, as some countries are still recording large numbers of new cases. In the UK, the Delta variant accounts for over 90% of all new cases and they're logging tens of thousands of new cases daily. Russia is similarly recording over 20,000 new cases a day now. Residents from both countries are nevertheless approved to visit the Phuket Sandbox.
Chile residents are welcomed, too, even though their rate of total cases, relative to population, is nearly four times higher than Malaysia's, and their Covid death rate is over 10 times higher! (However, simply because of distance, it's unlikely a large number of Chilean visitors would fly to Phuket, whereas Malaysians would go en masse if possible.)
We really can't discern a clear set of criteria for this list, but are reaching out to the Tourism Authority of Thailand for answers. It's also worth noting that this list is a dynamic one and will change in accordance with updates by Thailand's Ministry of Public Health.
Another of the requirements for the Sandbox is a flight directly to Phuket from "abroad" with no transit in Bangkok. The requirements don't appear to specifically mandate a direct, nonstop flight from the point of origin to Phuket, only an international arrival to the island, which begs the question of whether or not flights can connect in countries which are NOT on the approved list. That said, only a handful of airlines are even offering flights to Phuket at this time, and this is noted on the Sandbox website, so our assumption is that if you can find and book a flight to Phuket without transiting in Bangkok, at least that part of it is likely permissible.
Many other places in the region are paying close attention to the success or failure of the Phuket Sandbox model – including Langkawi and Bali – so there's a real hope that it works. We ourselves are hopeful that the pilot programme can serve as a blueprint for other destinations. But going through the official website sure raises a number of questions and makes us wonder if all the possible pitfalls that would face any potential tourists planning a trip were fully thought out before launching the programme.
To view the entire saga required to visit Phuket under this scheme, CLICK HERE. They say "five easy steps," but we expect potential visitors may have a slightly different view. Complaints are already streaming in over the onerous application process, but on the flip side, Phuket has welcomed over 1,300 visitors since the Sandbox kicked off a few days ago, most of whom report they are "just happy to be there." Let's hope the kinks get smoothed out… and that Malaysia gets added to the approved list, as well.
This is a developing story and will be updated as and when new information is made available.
UPDATE (July 8): Phuket has unfortunately already reported its first case of an overseas visitor arriving with Covid-19 under the Sandbox travel initiative. It's unclear how this could happen, given that a negative RT-PCR test prior to departure is required. Presumably, the exposure happened just before the first test, resulting in a negative reading at that time, but triggered a positive result after the period of time between that test and arrival in Phuket. The coronavirus takes two to 14 days from exposure to incubate and cause Covid-19 symptoms. The average time is five days. From the time of exposure, it usually takes five to seven days for tests to detect the antibodies resulting from infection and return a positive result.
The male passenger, who travelled from the United Arab Emirates, will undergo quarantine. Reports suggest that fellow passengers on Emirates flight EK378 would also be faced with quarantine at government-approved hotels, under the Alternative Local State, or ALQ, measures.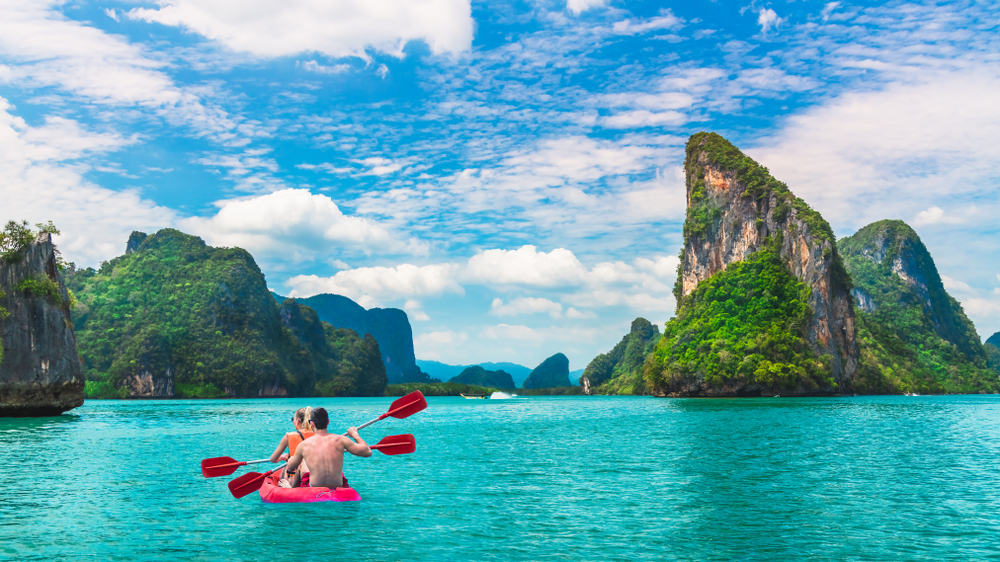 ---
"ExpatGo welcomes and encourages comments, input, and divergent opinions. However, we kindly request that you use suitable language in your comments, and refrain from any sort of personal attack, hate speech, or disparaging rhetoric. Comments not in line with this are subject to removal from the site. "
Comments