Once domestic interstate travel is permitted again, a journey to Peninsular Malaysia's northern states is filled with good food, scenic vistas, and rewarding experiences.
As the coronavirus pandemic grinds on, I'm sure we all will be doing more local travel (rather than international) for some months to come, presuming interstate travel restrictions are lifted. Those of us who relocated to Malaysia to experience all that the country has to offer shouldn't be too put out by this, though it likely means our regional travel will need to take something of a backseat for the immediately foreseeable future.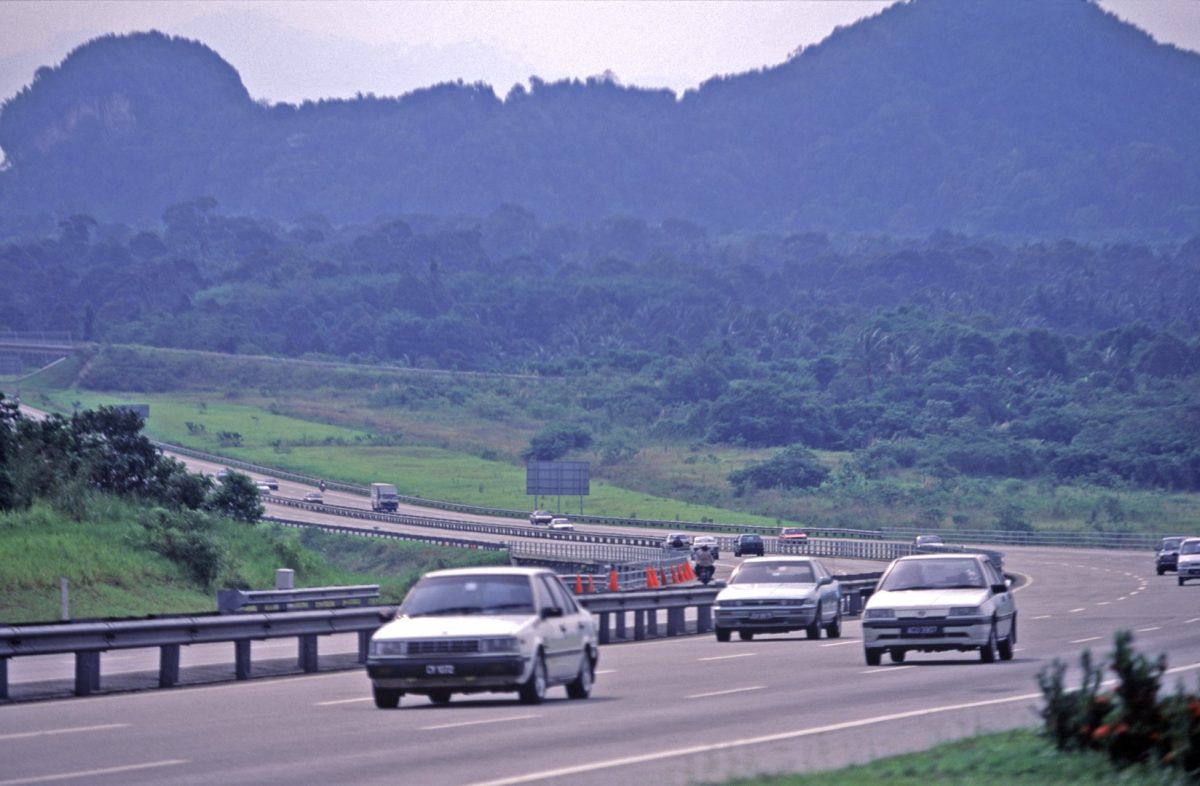 Prior to the latest movement restrictions, I headed north from Kuala Lumpur with no specific travel plan. It was more a cross-country ramble by car to take in the three northern states of Perak, Perlis, and Kedah. I've headed up the North-South Highway on many occasions, mostly in haste to get from point A to B.
Now, with so much time on my hands, it seemed appropriate to discover some less-visited destinations by avoiding the main highway as much as possible. This meant heading north from Kuala Lumpur along the coast to Kuala Selangor, Teluk Intan, Taiping, Sungai Petani, Gunung Jerai, Yan, Kuala Kedah, Kuala Perlis, Kaki Bukit, Padang Besar, Gerik, Kuala Kangsar, and Ipoh.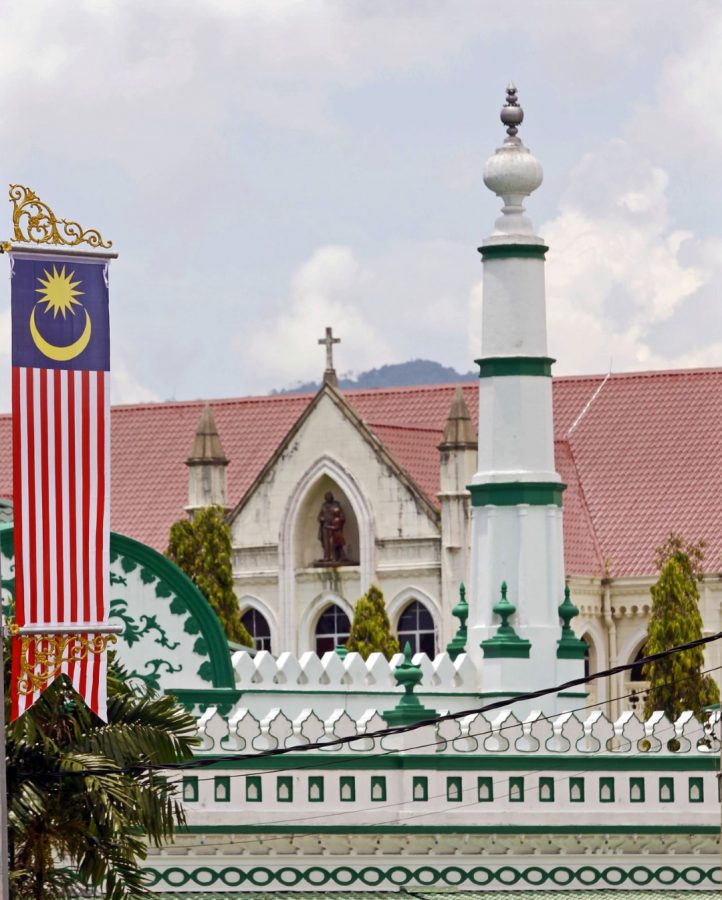 I'd allocated a week for my journey, but ran out of time and the latter half was a little hurried but I knew that once I turned the car back towards Kuala Lumpur from near the Thai border, Kuala Lumpur was only a few hours away to the south. Here are some of the highlights.
SEAFOOD BY THE SEA SHORE
After a slow drive to Kuala Selangor on a rural road heavy with traffic, I realised that there are clear advantages in hightailing it up the highway. However, I relaxed once I accepted that the secondary rural roads would be slower and more congested. My state of mind improved with a walk around the wetlands nature park near Kuala Selangor and a seafood feast at a restaurant beside the river.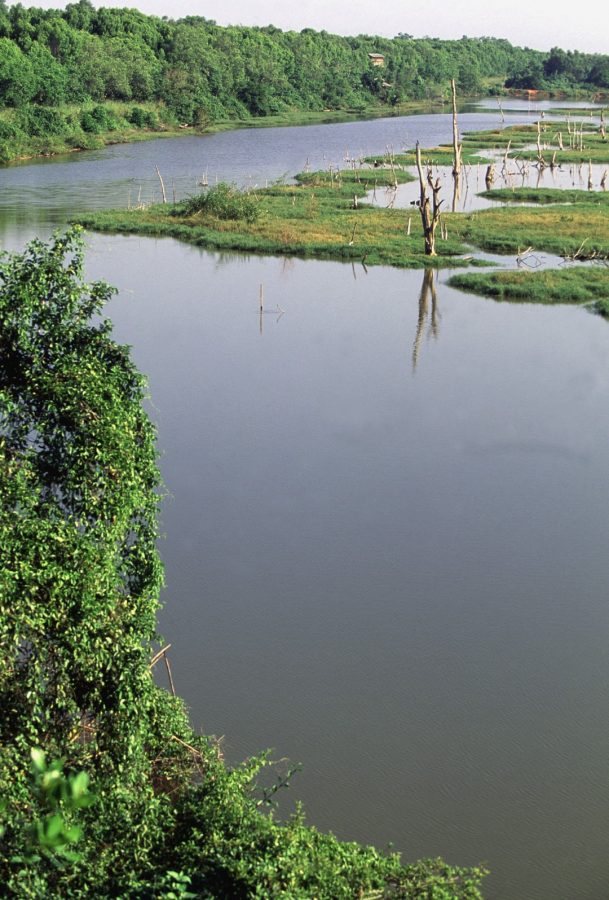 The trouble with eating in the middle of the day is that it's hard to get behind the wheel again, but I needed to forge onwards: Teluk Intan was waiting. Now I'm sure the good residents of this riverine town would have liked me to stay longer after admiring the leaning tower here, but I think I need to return and have a knowledgeable local walk me through the other attractions that I'm sure are there.
I was keen to travel to Kuala Sepetang (Port Weld) to get a sense of the country's first railway. This line of just a few kilometres was opened by the British in 1885 to transport tin ore to Port Weld for export to the world. In the 1980s, the line was removed and all that remains is an original station sign in front of a restaurant. The port has few other endearing qualities, but the Matang Mangrove Forest and several charcoal kilns are worth investigating.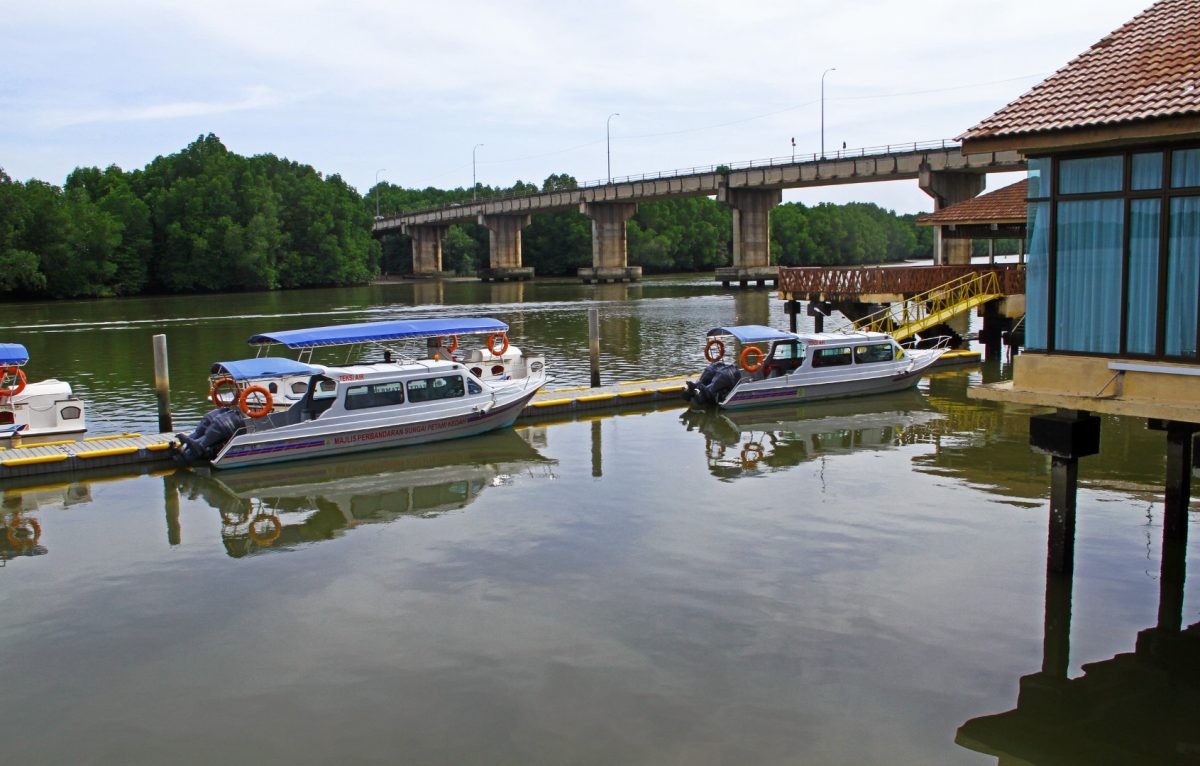 TAIPING
Taiping is the nearest decent-sized town to Port Weld. The further north you travel in rural Malaysia, the more important it becomes to have some idea of where you will wind up at the end of each day, as international-standard hotels are not so prevalent. Here, however, the Novotel Taiping is the finest in town, with excellent views over Lake Gardens, a laid-back bar, and an inviting restaurant.
Located in the Kinta Valley, Taiping blossomed with the discovery of tin in 1848. The expanse of water called Lake Gardens is an ex-tin mining site, but is now picturesque with expansive playing fields and avenues of rain trees. Following a good night's sleep, I enjoyed exploring the town market the next morning, along with a few heritage buildings, Malaysia's first railway station, and a handicraft shop attached to Taiping Prison.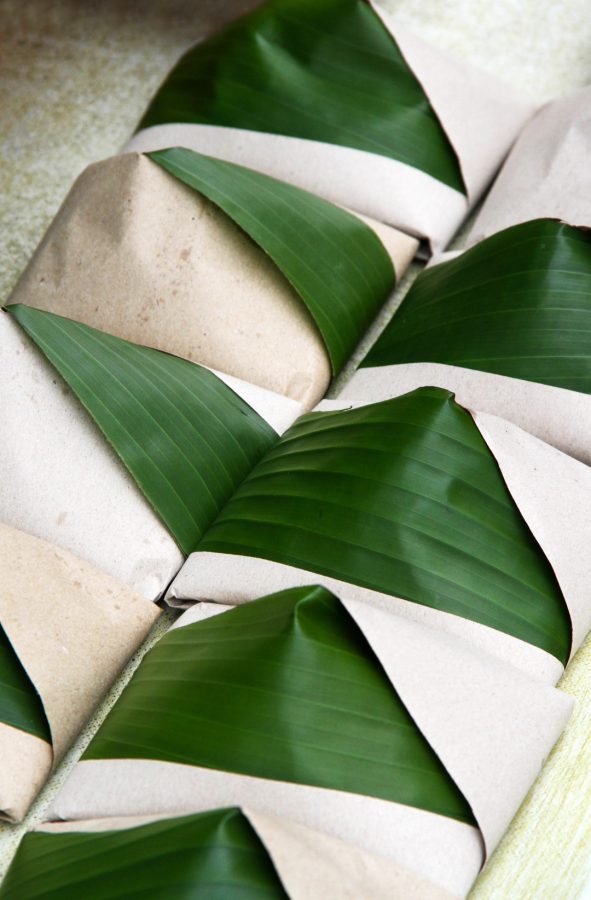 While there wasn't time, there are other attractions here to warrant a weekend escape. These include Taiping Zoo (and Night Safari), Bukit Larut (or Maxwell Hill), which is the least-known of the Malaysian hill stations, and also the Taiping War Cemetery where the remains of 850 Allied soldiers are buried, more than half of which are unidentified.
KEDAH
Further north, a secondary road heads westward from Bedong around the base of Gunung Jerai to the coast. Resisting the temptation to drive to the summit of the mountain, I passed the campuses of two universities (bear in mind this is the back of beyond) before reaching the tranquil seashore around Yan. I could see several islands on the horizon that I noted should be explored sometime in the future.
The coastal road heads to Kuala Kedah, where ferries depart for Langkawi – arguably Malaysia's premier island holiday destination – but this was not to be on my driving holiday. There are several seafood restaurants in Kuala Kedah, making it a good place to stop to refuel before heading to Alor Star (or Alor Setar), the Kedah capital and second-largest city after Sungai Petani.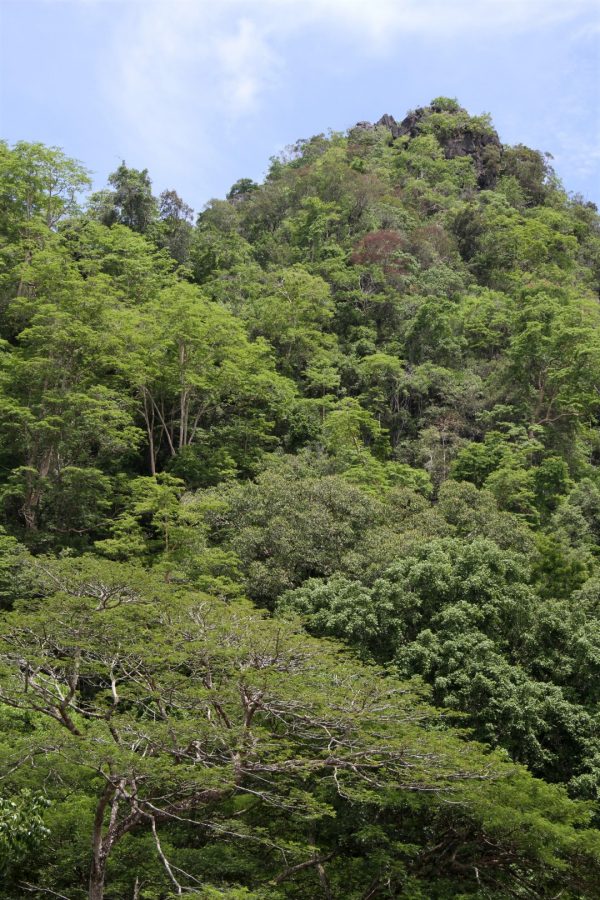 Finding Alor Star is easy by using its telecommunications tower as a beacon. This unmissable landmark appears far too prominent and important for such a small town. There is even an observation deck for those who want to take in the views, 88 m above the ground. Grand Alora Hotel is about as grand as it gets in the city which also has a handful of tourist attractions including Balai Nobat, Balai Besar, mosques, temples, and museums like Muzium Padi (Rice Museum) outside the city limits.          
PERLIS
The northwestern Malaysian states of Perlis and Kedah form the border with neighbouring Thailand. Both states are known as the rice bowl of Malaysia, and during the growing season, the flat land covering much of the state looks like a sea of green with the long rice stems gently swaying in the wind. Just prior to harvesting, when the rice has ripened, the landscape changes to golden yellow.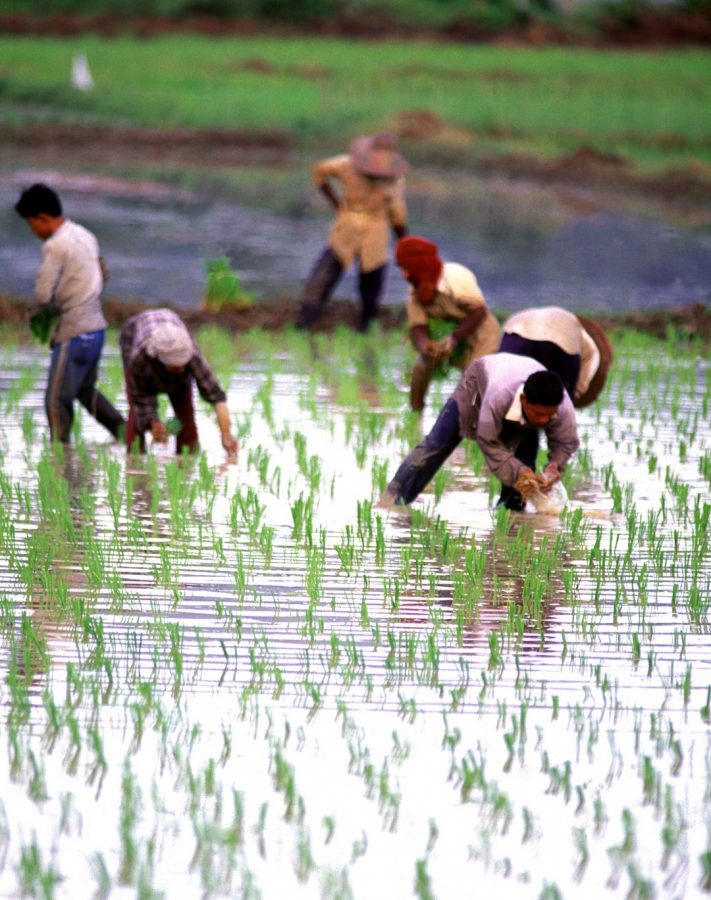 The agricultural lands of Perlis and Kedah are rarely bare and then only briefly when the fields are being prepared for another rice crop. The fields here are planted with two annual rice crops, and for many villagers, their daily lives are determined by the growing of rice. While much of the process is now mostly mechanised, there are still some small plots where the production is done manually.
Kuala Perlis, a small fishing village at the mouth of the Perlis River, is best known for its tempting seafood served in dockside restaurants. While fish of all varieties is served, they also serve a local version of laksa which is delicious. The docks of Kuala Perlis bustle with activity as deep-sea fishing boats return with their daily catches, while in other parts, ferries regularly depart for Langkawi. Racks of dried fish are common and being so close to Thailand, dishes influenced by Thai culinary traditions are common throughout the north.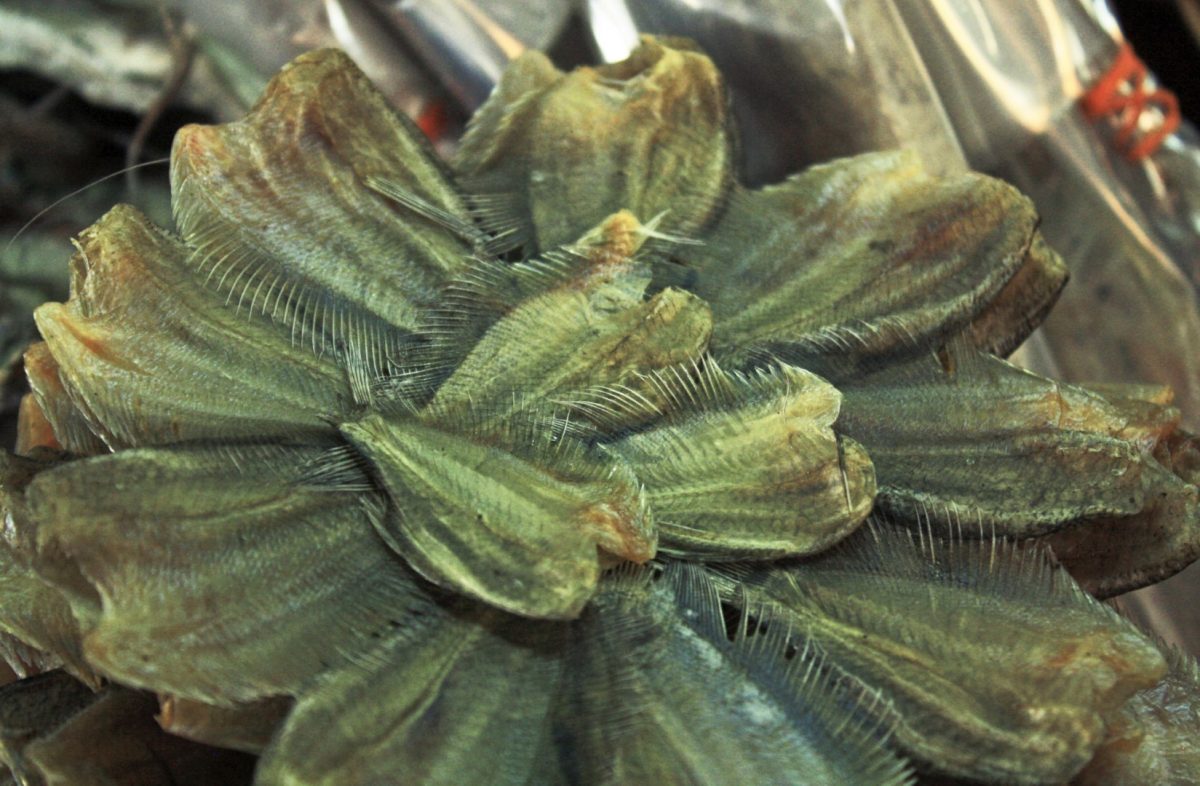 Within sight of the jetty are the rounded limestone hills that make this part of the world so unique. In parts of the state, these limestone outcroppings and hills are important for local tourism, recreation, and as a habitat for rare and endangered plants.
Travellers coming from Thailand enter Malaysia via Kedah as the main North-South Highway and rail connections are at Padang Besar for the railway or Bukit Kayu Hitam for the highway. There is however, a small border crossing in Perlis that provides an alternate route for those who may want to – one post-Covid day – travel along a backroad between Perlis and Hat Yai in southern Thailand.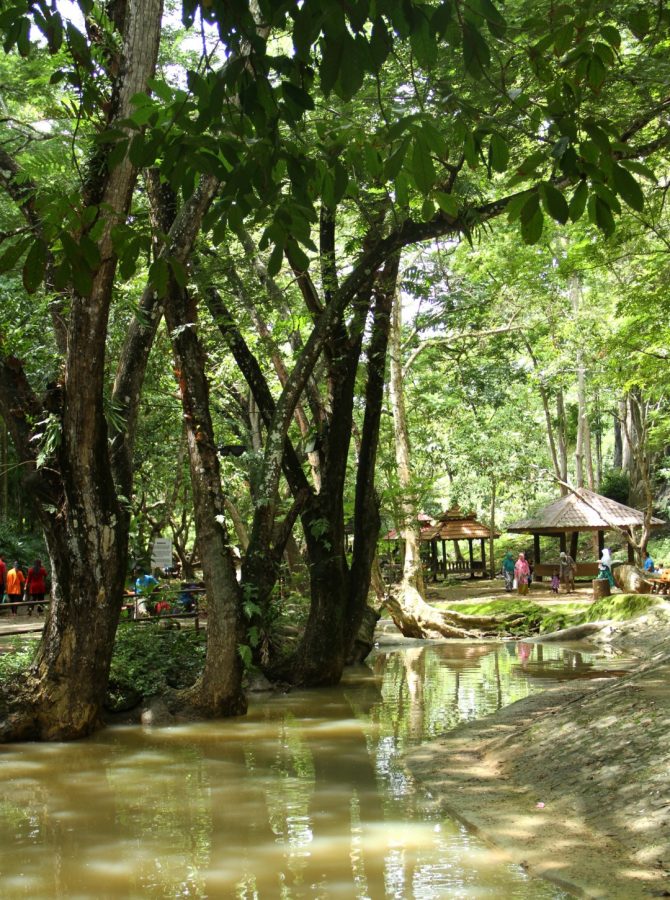 Wang Kelian must be the most isolated settlement in Peninsular Malaysia. Located on the other end of a narrow, 400-metre boardwalk that meanders through a limestone cave, the Wang Kelian settlement was established to mine and transport tin ore to nearby Kaki Bukit town at the eastern end of the cave. The cave known as Gua Kelam not only provides a vital link to the outside world for the people of Wang Kelian, but it is also a popular tourist attraction for weekend picnickers who swim in the bubbling stream at the cave's opening.
I drove further north to the customs and immigration checkpoint at Wang Burma, knowing that crossing into Thailand would be problematic. However, I was interested in how it could be done for future reference. The main requirements were some proof that I owned my vehicle and that it was insured. The helpful immigration officers told me all about Thale Ban National Park on the Thai side of the border, and this, too, was added to my memory for a future trip.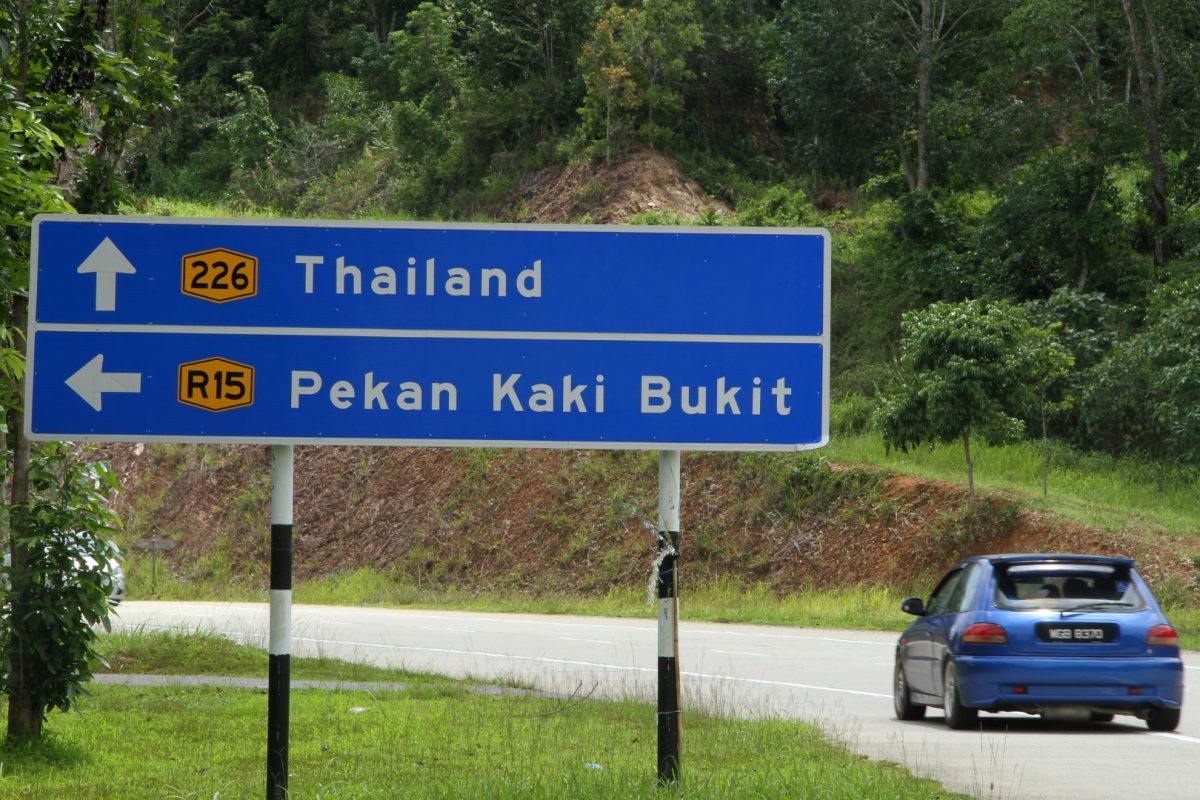 Accepting that I had reached as far north as I could under current circumstances, I repositioned the car and headed back south. In the state capital of Kangar, I admired the former State Mosque of Masjid Syed Alwi, located near the centre of town. Built in 1910, it has a large and arresting black dome. The royal town of Arau, located just a short drive from Kangar, is small with several distinctive buildings in the centre of town. The Royal Palace, or Istana Arau, is a stately building situated opposite the large Royal Mosque.
The rural roads of Kedah are narrow and winding, and caution needs to be exercised. This was fine, as it enabled me to amble along, stopping occasionally to buy fresh produce sold by farmers or villagers. The only township of any substance in this part of the world is Gerik, with the road eventually ending at the northern outskirts of Kuala Kangsar.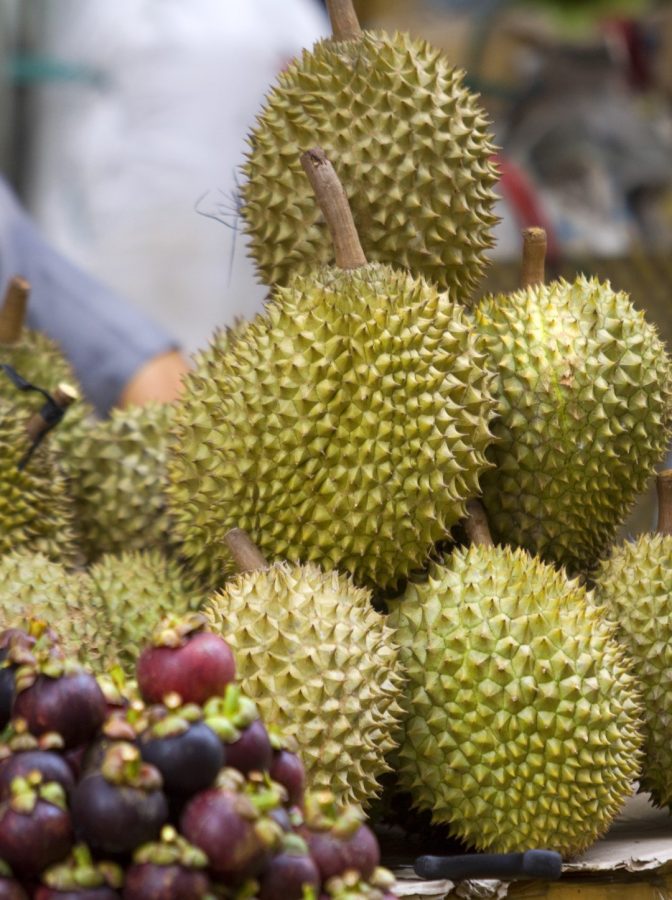 PERAK'S ROYAL TOWN
Kuala Kangsar is located off the main highway so is somewhat of a backwater. The Perak royal town is 35 km north of Ipoh, on the banks of the Perak River. Its two royal residences are the current and expansive royal residence and a rather quaint and older residence.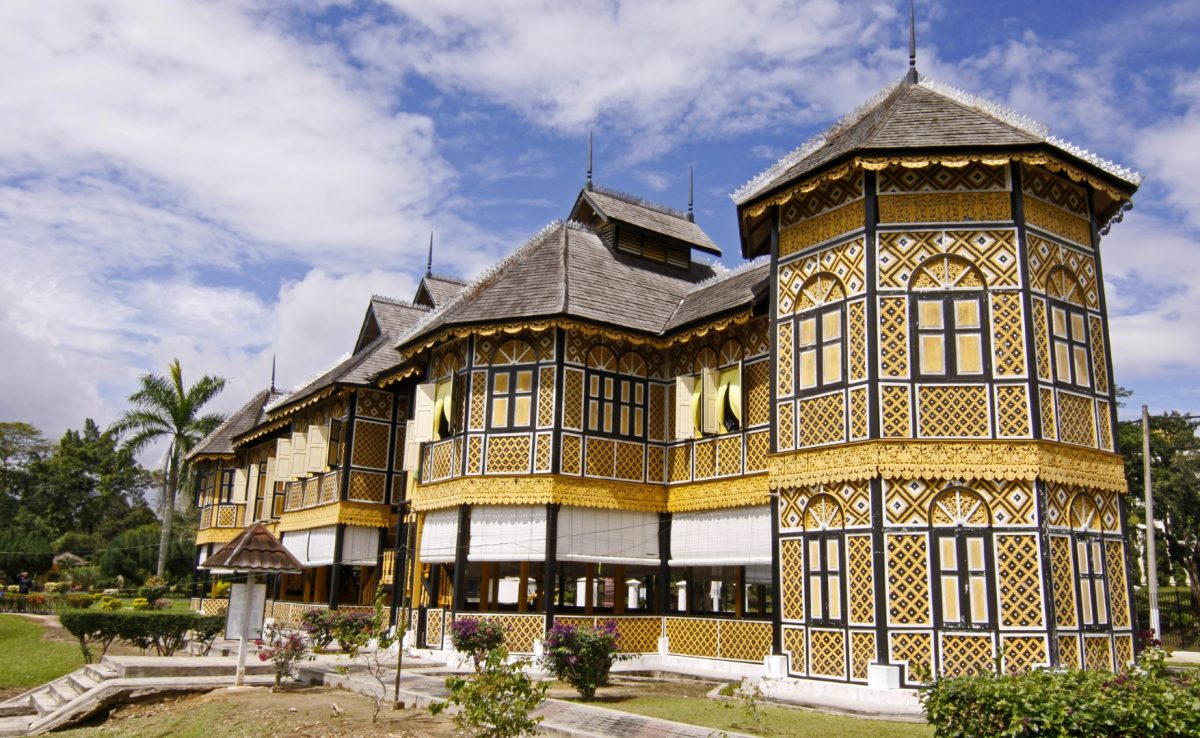 The older and more modest of the two is known as Istana Kenangan, or Kenangan Palace. It was built without nails or architectural plans as a temporary residence while Istana Iskandariah was being built. The wall panels were woven from strips of bamboo with a striking colour scheme of white, black, and yellow. The palace once housed an interesting collection of historical documents and photos pertaining to the Perak Sultanate, but these have been relocated to Galeri Sultan Azlan Shah located opposite the Ubudiah Mosque.
It's hard to miss the imposing Ubudiah Mosque due to its prominent location and landmark architecture. Its Moorish-style golden domes and black-and-white marble minarets dominate the skyline. Construction commenced in 1913, and the mosque opened for prayers in 1917. It's also one of Malaysia's most admired mosques, and photos of it grace almost every guidebook and tourism brochure.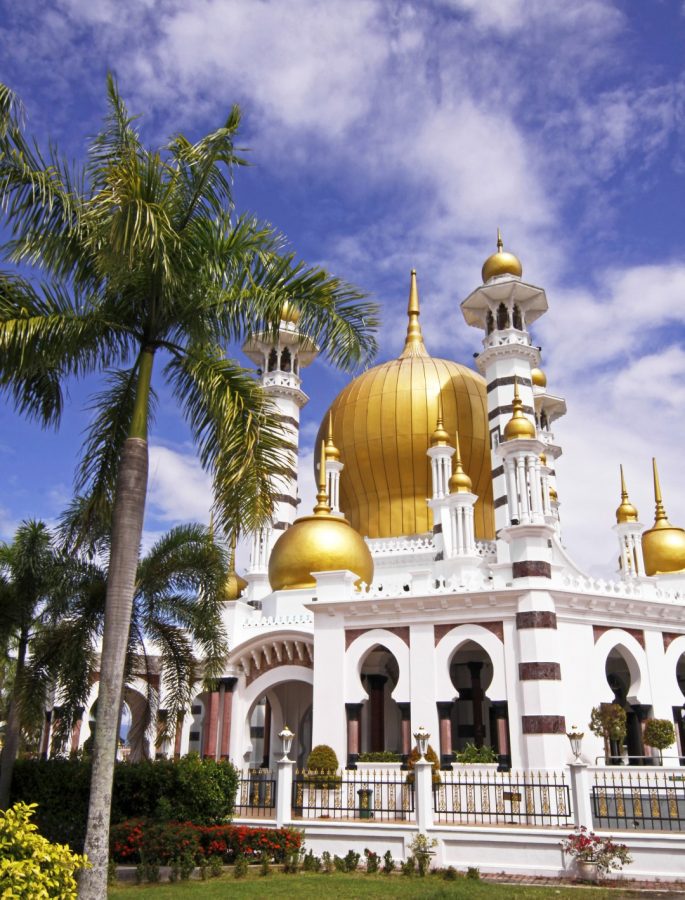 What is considered Malaysia's oldest rubber tree survives near the town centre. It is the sole survivor of one of the experimental trees that originated from Brazil via London's Kew Gardens. Subsequently, these were dispatched to Singapore for research purposes in the 1870s before a few seedlings were transplanted to Malaysia. The man involved in transplanting them in Malaysia was H.N. Ridley (also known as 'Crazy Ridley') who sowed his rubber seeds in Kuala Kangsar in 1877. The journey of these seeds halfway around the world led to one of Malaysia's most profitable plantation industries. Rubber was the backbone of the economy here for many decades.
The only surviving rubber tree is located near the District Office at the corner of Jalan Tun Abdul Razak and Raja Chulan. Ridley is immortalised for all his efforts with a simple plaque beneath the tree. With little time on my hand, my northern road adventure was nearly over with the final few hours spent having a meal and quick look around Ipoh before hightailing it down the highway to Kuala Lumpur for a return home that was certainly faster, but not nearly as illuminating.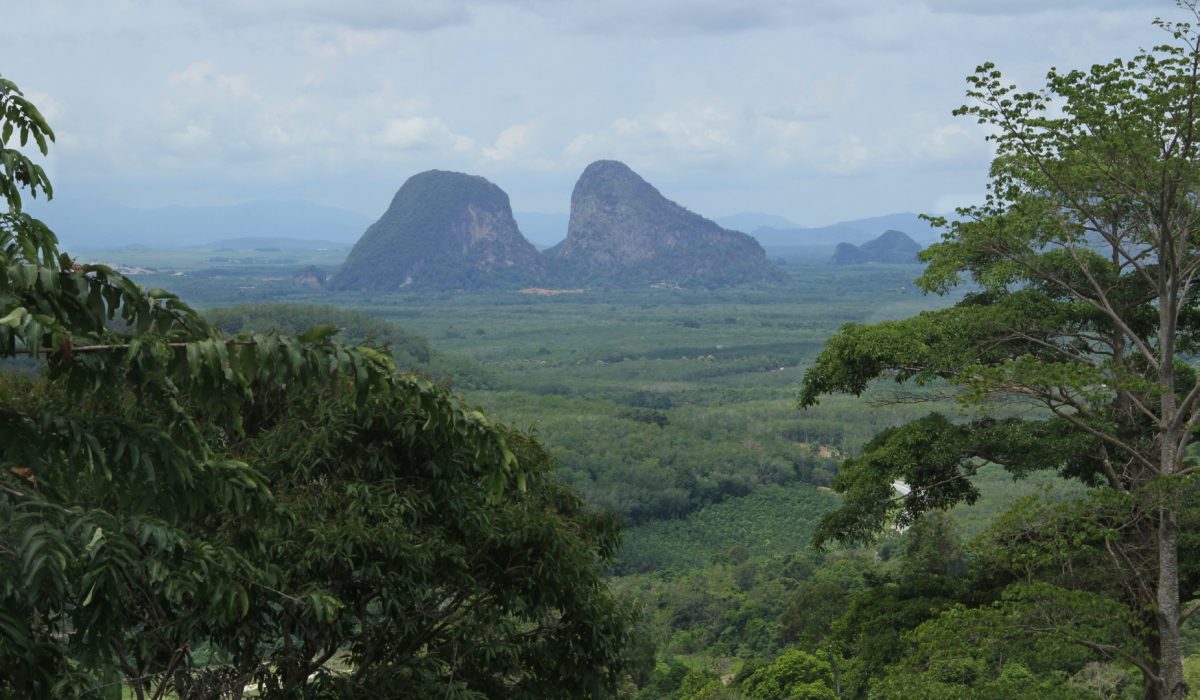 This article excerpt is part of the travel stories featured in the July 2021 issue of The Expat, Malaysia's longest-running, #1 English-language magazine for expats.
To read the entire magazine free online, CLICK HERE!
You can also request a free online subscription HERE.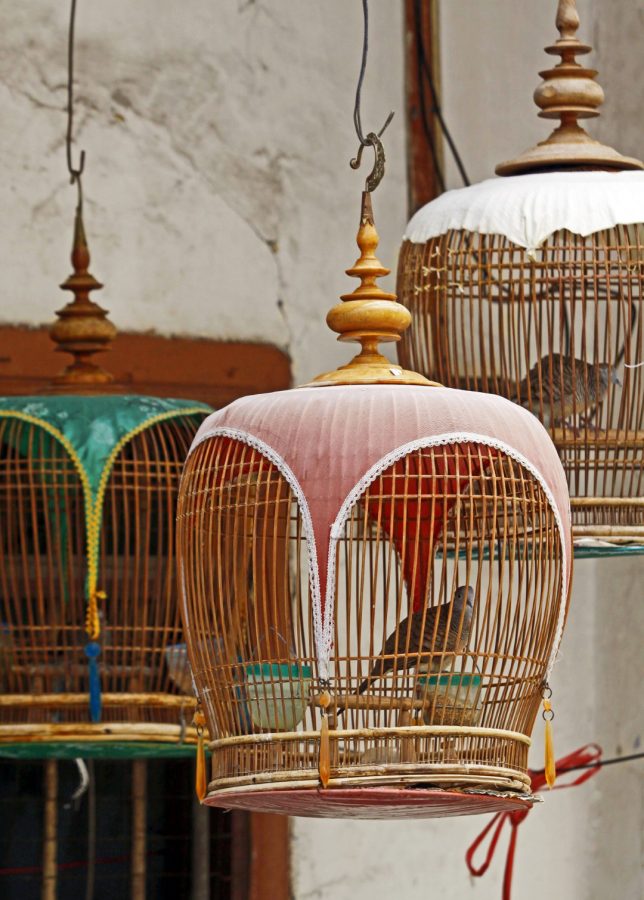 ---
"ExpatGo welcomes and encourages comments, input, and divergent opinions. However, we kindly request that you use suitable language in your comments, and refrain from any sort of personal attack, hate speech, or disparaging rhetoric. Comments not in line with this are subject to removal from the site. "
Comments