The ranking, released seemingly several times a year by Henley & Partners, certainly matters a lot less in a coronavirus-plagued, travel-restricted world.
Well, it's that time of the… quarter? Half-year? It's hard to say, but a new 'world's most powerful passport' story seems to drop with notably more frequency than just annually. It's almost as if the company behind the ranking, London-based Henley & Partners, wants to ensure it keeps its name in the news.
In all seriousness, though, with a multitude of international travel restrictions still very much in place around the world, global jet-setting isn't remotely back to normal levels, so this ranking becomes rather theoretical in nature, and surely has considerably less real-world value than it did before the pandemic.
SO MANY PASSPORTS, SO LITTLE TRAVEL
According to the report accompanying the latest ranking, Q1 of 2021 saw global travel at just 12% of pre-pandemic levels, indicating there is a long, long way to go before we get back to meaningful levels of mobility.
At any time, being on top of the Henley Passport Index – usually just by the slimmest of margins – is mostly just good for bragging rights and a bit of fun. Indeed, even with the current rankings – which are sorted according to the number of countries and territories allowing visa-free or visa-on-arrival travel to holders of a given passport – the top 27 countries are separated by a meagre eight 'points,' or number of destinations. (The 2021 ranking "doesn't take temporary restrictions into account.")
List-topping Japan has a passport that grants access to a whopping 193 countries and territories (normally; accounting for travel bans and restrictions, it's only about 80 as of right now). With that ranking in place, you might assume that whatever country is languishing down in 20th or 25th place might be home to a sad, travel-denied population trembling with envy at the first-place holder.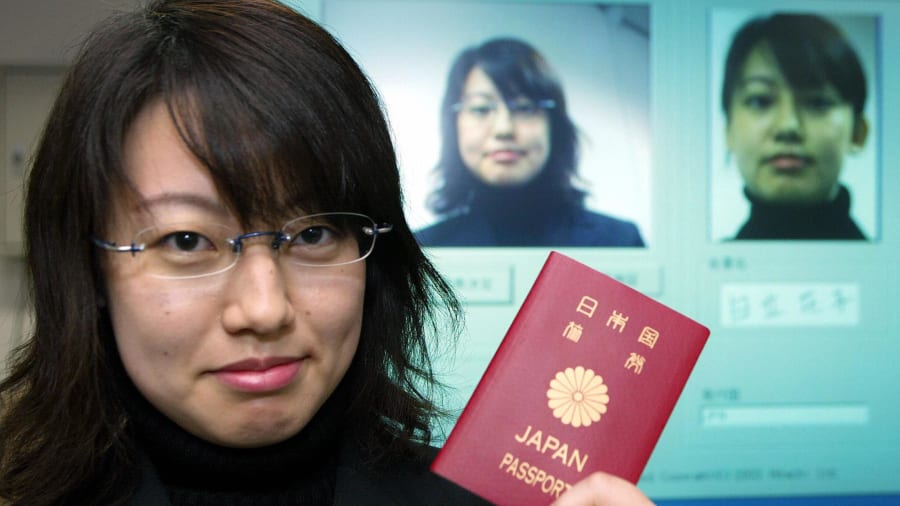 Except not really. The country in spot #20, noted as part of a five-country tie for what they call seventh place (but is in fact 16th place), is none other than the United States, which last held the #1 spot in 2014. In the latest ranking, US passport holders have visa-free access – normally, that is, not currently – to 187 countries and territories. Hardly anything to cry over. Twenty-fifth place Australia, meanwhile, sees its passport holders still enjoying easy access to 185 destinations, just a scant drop from top-ranked Japan.
Germany, tied for third place with South Korea for access to 191 destinations, is Europe's strongest passport – but by virtue of just one additional destination. Four other European countries have access to 190, so it seems the number of destinations is a lot more meaningful than the ranking.
Henley's 'top 10' list actually comprises 27 countries, so we've put it into a more common format, accounting for ties (and noting the number of destinations):
1. Japan (193 destinations)
2. Singapore (192)
3. Germany, South Korea (191)
5. Finland, Italy, Luxembourg, Spain (190)
9. Austria, Denmark (189)
11. France, Ireland, Netherlands, Portugal, Sweden (188)
16. Belgium, New Zealand, Switzerland, United Kingdom, United States (187)
21. Czech Republic, Greece, Malta, Norway (186)
25. Australia, Canada (185)
27. Hungary (184)
Henley's index covers 199 passports and takes into consideration some 227 destinations around the world, so you can appreciate that having visa-free access to 180 or more of these places is quite good.
Another passport index, that of Arton Capital, takes into account the passports of 193 passports from UN countries, along with those from six territories (such as Macau, Taiwan, Hong Kong, and others). That index, as of mid-2021, has New Zealand ranked at the top.
MALAYSIA AND ASEAN NEIGHBOURS
Henley's Passport Index shows that Malaysian passport holders enjoy visa-free or visa-on-arrival welcomes to 179 countries and territories, making it the second-most powerful passport in the ASEAN region. Apart from Singapore (192), Malaysia (179), and Brunei (166) however, the rest of ASEAN fares very poorly. The next-best passport after Brunei is Thailand, with access to 80 destinations, and Myanmar's passport is the region's least-powerful, with just 47 visa-free destinations.
To check your own passport and see which destinations allow easy access – if only to plan ahead to the day when we can travel once again – visit the interactive passport check section of Henley & Partners' website. (Scroll down to My Passport.)
---
"ExpatGo welcomes and encourages comments, input, and divergent opinions. However, we kindly request that you use suitable language in your comments, and refrain from any sort of personal attack, hate speech, or disparaging rhetoric. Comments not in line with this are subject to removal from the site. "
Comments