Enjoy a healthy and nutritious taste of Italy with any or all of these power-packed foods!
You are what you eat – the old saying is as true today as ever before, and in the midst of a long-running global pandemic, perhaps even more so. Sure, exercise is important, but that's only part of the equation. The other critical component is good, quality food to nourish and strengthen your body and mind. Check out these great Italian superfoods you need to keep stocked in your pantry!
LEGUMES / BEANS
Mostly from the legume family, beans are a simply, easy-to-prepare, and healthy food. Packed with plant-based protein and dietary fibre, beans are also high in vitamins and minerals, low in fat, and offer lots of nutrients with not a lot of calories. Canned beans also have a long shelf life of two to three years!
In Italy, beans are used in pasta dishes, salads, mashed and spread on bruschetta toasts, in soups, and as an indispensable component of thicker stews. They are also served as a side dish with steaks and sausage. Grown throughout the country, in both northern and southern Italy, an array of different beans can be found starring in many regional dishes, always part of a delicious and satisfying meal!
Choose Italian brands Ciao or Cirio, and find a range of chickpeas, lentils, kidney, cannellini (white beans), Borlotti beans, butter beans, and more!
OLIVE OIL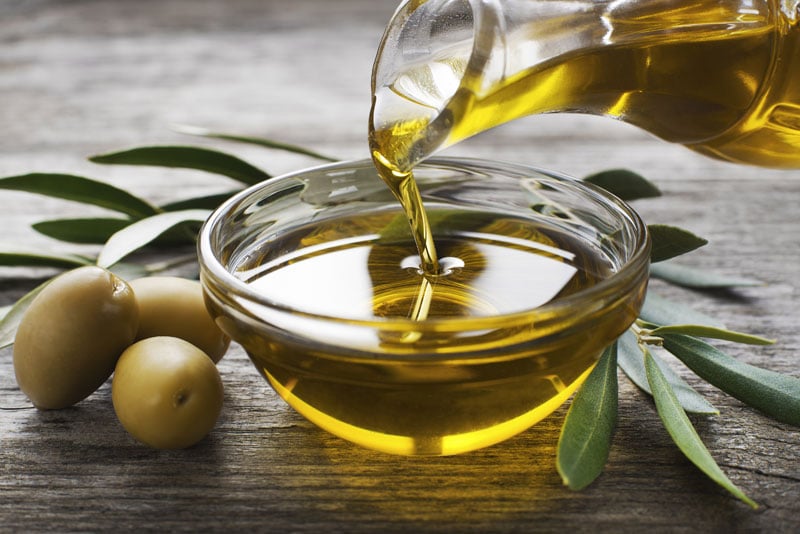 Italian cuisine just wouldn't be the same without this celebrated oil. Olive oil is high in monounsaturated fat and is considered to be a "good fat" for consumption. Monounsaturated fat helps your body absorb certain nutrients and is itself a source of the antioxidant vitamin E; monounsaturated fat also supports many bodily functions. And for foodies, what better way to get your vitamin E and boost the absorption of other vital nutrients in your veggies, salads, fish, chicken, and tomato sauces, than by adding a bit of flavourful olive oil?
For the highest levels of nutrients and healthy benefits, choose a cold-pressed extra virgin olive oil, which has the least amount of processing. EVOO has a more pronounced vegetal flavour, which works wonderfully in salad dressings and drizzled over fresh, steamed, or roasted veggies. If you're in need of a more neutral flavour profile, choose a regular or light olive oil.
Look for well-known Italian brands of olive oil, including Basso, Colavita, Olitalia, and Filippo Berio.
TOMATOES
Tomatoes are one of nature's most generous culinary blessings. Good thing, too, because they seem to be everywhere! Tomatoes feature in sauces, salads, juices, soups, and loads of dishes. Their prevalence is good news: tomatoes are super healthy, as well as tasty and versatile. They are especially lauded for their cardiovascular benefits. And one medium tomato has only about 25 calories, yet it's packed with nutrients like vitamin A, vitamin C, beta carotene, lycopene, and other antioxidants and minerals, making it a true superfood. And canned tomatoes (often the choice of many chefs for cooked dishes) actually offer more nutritional benefits than fresh tomatoes!
Though tomatoes are never hard to find in many of the cuisines of the world, they are often associated in a big way with Italian food! In stews, soups, and dishes such as bruschetta and caprese salad – not to mention wildly popular pizzas and pastas – Italian cuisine and tomatoes seem to just belong together.
Keep your eyes peeled at the supermarket for Italian brands Ciao, Sacla, Cirio, and D'amico.
PARMIGIANO REGGIANO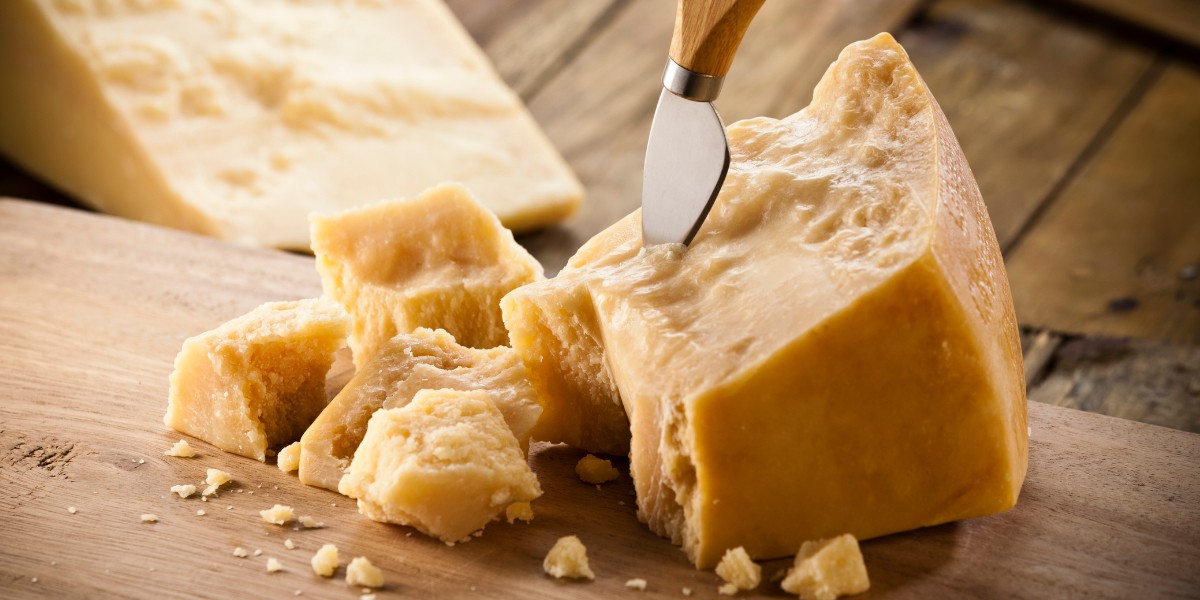 Parmagiano Reggiano is a delicious, hard, granular Italian cheese that's made from cow's milk and aged for at least 12 months, though plenty of it is aged a good bit longer – up to 36 months. It regarded as the 'King of Cheeses' and has been called a 'practically perfect food,' too!
Though 'Parmesan cheese' can be made anywhere, Parmigiano Reggiano is very different, and is strictly regulated with regards to its protected designation of origin and production methods. By law, Parmagiano Reggiano can only be made in certain parts of Italy, namely the provinces of Reggio Emilia and Parma, the part of Bologna west of the Reno, and Modena; and the part of Mantua on the right/south bank of the river Po.
But cheese… a superfood? It may sound surprising, but it's true! Along with an inimitable, delicious flavour, Parmagiano Reggiano is full of unexpected health benefits, too. It may also surprise you to know that this particular cheese is actually lactose-free, as well, and has excellent probiotic qualities, making it good for gut health and the prevention of intestinal disease. Parmagiano Reggiano is also carb-free, low in fat, high in protein, and contains a wide range of vitamins and minerals, such as vitamins A, B6, and B12, along with calcium, zinc, copper, and phosphorus.
Insist on only the REAL thing: Any brand of authentic Parmagiano Reggiano is guaranteed to come from Italy!
COFFEE
What? Your favourite – and perhaps most necessary – morning beverage is actually a superfood? Indeed it is. Comprehensive studies have shown a myriad of serious, specific health benefits from drinking two to four cups a day.
Your risk of getting cancer decreases 20 percent.
Your risk of Type 2 diabetes decreases 30 percent.
Your risk of contracting Parkinson's disease decreases 30 percent.
Your risk of getting heart disease decreases 5 percent.
How does it work? Well, it's all about the chemistry. Coffee accomplishes what it does by flooding your body with natural antioxidants, repairing your DNA, calming stress-related inflammation, and improving the efficiency of the enzymes that regulate insulin and glucose. Not surprisingly, coffee drinkers, on average, live longer than those who don't drink coffee.
To get the maximum benefits from your caffeinated coffee, scientific studies have shown that you should drink your first cup about three hours after you wake up.
Italy has a long, deep relationship with coffee, of course, and is probably more responsible than any other country for the rise (and spread) of café culture.
For your home-brewed cuppa, look for the Lavazza, illy, and Trucillo brands at your favourite store.
To find these superfood brands along with a whole lot more, download the HappyFresh app on your smartphone, and have the best of Italy conveniently delivered right to you!
---
"ExpatGo welcomes and encourages comments, input, and divergent opinions. However, we kindly request that you use suitable language in your comments, and refrain from any sort of personal attack, hate speech, or disparaging rhetoric. Comments not in line with this are subject to removal from the site. "
Comments