As the weeks drag on with no clear sense of direction and Covid numbers all trending upward, some are wondering if it's been forgotten by the government that the country is still locked down, with businesses failing and many people in Malaysia struggling to cope.
It's been given a number of different names, ranging from a Full Movement Control Order to a National Recovery Plan, but the simple fact is that the array of forced closures and restrictions all point to a lockdown. Currently, Malaysia has been under this nationwide lockdown, with varying degrees of enforcement, for over two months, and people are asking what benefits have been derived from this extreme action. It's unfortunately a question without any encouraging answers.
Though the fact that the lockdown has hurt the economy and decimated an already struggling business landscape in Malaysia is a foregone conclusion, it's also very difficult to argue that the lockdown has helped the country from a healthcare perspective, either. When the current lockdown began, the seven-day average of daily Covid-19 cases was at a little over 7,000, but the last week has seen the average rise to over 17,000 cases a day, with a new record high of over 20,000 cases set on August 5.
Deaths have increased, ICU cases and critical cases have both increased, active cases have soared, the infectivity rate is higher, and the case positivity rate has also risen during the last two months. Moreover, states that were doing reasonably well – such as Kedah and Kelantan – are now genuinely struggling with rising caseloads. Clearly, something is seriously wrong.
As much as people dislike lockdowns, there is a general recognition that they are sometimes necessary, although experts seem to favour targeted, short-term efforts. In October of last year, Dr Hans Kluge, the European regional director of the World Health Organization (WHO), said that full-scale lockdowns should be "a very, very last resort."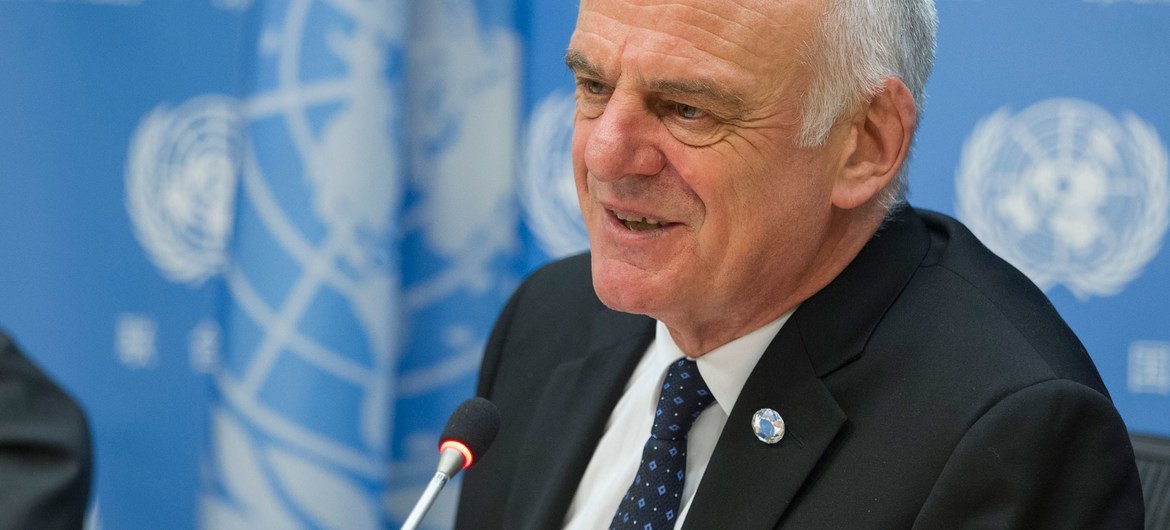 In December last year, Dr David Nabarro, another senior WHO official serving as a special envoy on Covid-19, appealed to world leaders to stop turning so quickly to lockdowns to control the pandemic. He said that not only were lockdowns largely ineffective as a tool to fight a pandemic, imposing such drastic measures can have a dire impact on global poverty rates. Though health benefits may or may not be realised, Dr Nabarro noted that one certain consequence of lockdowns was that they inevitably make "poor people an awful lot poorer." That certainly seems to be the case in Malaysia, with unemployment numbers reaching record highs and many companies having to close their doors. It is clear that many people are facing increasingly dire circumstances, compounded by the appearance that the government seems to have forgotten that there's a lockdown at all.
More concerning is that suicides are running at double the usual rate and Covid-related problems are considered to be the main cause. In fact, the Malaysian Health Director General, Dr Noor Hisham, said the pandemic has a huge impact on individuals' mental health. It should be obvious that lockdowns increase that pressure, and yet we have now languished under these ineffective restrictions for over two months, with no communication from authorities as to what is being done to help those in need, nor any word on when the restrictions will be eased.
BUSINESSES ARE UNABLE TO ENDURE SUSTAINED LOSSES
The rentals paid by retail outlets and the food and beverage industry are often a major expense item, but most retail outlets have been closed for two months, and food and beverage outlets are not allowed to offer dine-in business, an operational state they've been forced to endure more than once, and for long stretches of time. This means considerably lower sales against the same overheads – and the additional cost of using delivery services which can amount to over 30% of the gross selling price. It has been mentioned by come critics that the government could impose a short-term cap on the commissions charged by delivery services during the pandemic, but this appears to not ever have been even minimally considered. The high costs of doing delivery business, coupled with unrelenting charges for rental, utilities, staff, and other expenses against severely depressed revenue has been devastating, and thousands and thousands of businesses have been forced to close, many of them permanently.
Many associations and trade groups, including those for barbers and salons, retailers, and the various F&B industries, have written to the government asking for some relaxation of the rules, but to no avail. It seems the government is ignoring all pleas for changing their approach. Several foreign business chambers also wrote open letters, saying that some multinationals may pull out of the country because of the slipshod way things are being managed. Again, there was no response. The general feeling among many Malaysians is that their current government is focused more on political manoeuvring to stay in power than on enacting measures that would help the economy or the country's people.
Time and again, the government has refused to make choices that would help the economy while posing little risk from a healthcare perspective.
The decision to close Malaysia's two major beer producers, for one example, is viewed by many people to be based more on religious pandering than on any genuine healthcare concerns. The brewing industry pays the government around RM2 billion a year in direct and indirect taxes and collectively employs tens of thousands of Malaysians, yet the government was content to shut both breweries down – seemingly indefinitely – and lose considerable revenue.
Not even counting the economic damage of the previous lockdowns, it's estimated that Malaysia has turned its back on at least RM400 million in tax revenue (so far) by forcing the breweries to close for this latest prolonged period. It's a baffling decision to forego so much money during a time when Malaysia could really use it. Beyond the fiscal irresponsibility, given that most expats and many Malaysians enjoy having the beers and ciders produced by these breweries – just as others enjoy unhealthy soft drinks and sugary chocolate malt beverages, all of which are still allowed to be produced – there seems no logical reason to close the breweries.
The recent discriminatory treatment of people with the Malaysia My Second home visas and especially the decision not to reopen the programme is seen as another example of authorities showing no apparent interest in the economy. People could easily submit applications for the new programme without coming to Malaysia, so there is no health-related risk at all, but the programme, which contributes handsomely to the country's economy, is still suspended, once again with no communication from authorities on why… or when it will be resumed.
GROWING DISSATISFACTION, POOR COMMUNICATION
The government has not provided any explanation for the soaring number of cases and deaths, despite the fact they surely must be analysing the reasons for the continued increase. Malaysia now has more total cases per million population by far than any other country in Southeast Asia – about 37,000 per 1M, almost triple that of Indonesia.
As a caveat, it is generally recognised that the reported number of cases is a weak indicator because it can be heavily influenced by the number of people tested and which groups of people are being tested. In fact, just recently the government said they will soon start tracking hospitalisations and severe cases as a key indicator, as opposed to new daily cases. That makes a lot more sense because, as over 95% of all cases are either asymptomatic or have only mild symptoms, it is the cases which require hospitalisation that cause the most problems. A primary objective of the various movement restrictions is to avoid the heath system collapsing under the strain. By all reports, the Malaysian healthcare system is now having some very real problems coping.
Malaysians would likely be more accepting of the continued lockdowns if they were having any positive effect. But that isn't the case, and the country is now struggling with the twin crises of a near-runaway pandemic and economic devastation. In late May, just prior to the lockdown, daily deaths were typically well under 100 a day (the seven-day average on May 31 was 69), but they have recently exceeded 200 deaths a day on a number of occasions (the seven-day average as of August 5 was 185).
There is no easy, obvious solution when it comes to governing during a global pandemic, and we appreciate that leaders around the world have been faced with not only immense, largely unprecedented challenges, but impossible decisions, too. How do you choose between protecting lives and safeguarding livelihoods?
The reality is that Covid-19 is probably here to stay. It remains an outside possibility, as with many viruses, that it may just fizzle out on its own, but the nature of this particular pathogen makes that scenario unlikely. Vaccines may become better at protecting us from the worst effects of the virus and its variants, but as vaccines will not stop everyone from getting sick, the most likely future scenario will be a push for a significant majority of people to be vaccinated to reduce serious cases and allow everyone to go back to a 'new' normal in which the coronavirus is an endemic pathogen that, much like rhinovirus and influenza, we learn to live with.
Given that scenario, it would make a lot of sense to open most industries to vaccinated citizens. With about 25% of the population in Malaysia now fully vaccinated, and a 50% level expected by the end of August, why not let them go shopping, eat at restaurants, and stay in hotels? This may well be how daily life will evolve in the near future, and by starting now, fewer people would end up in desperate circumstances and fewer companies would be forced to close their doors.
---
"ExpatGo welcomes and encourages comments, input, and divergent opinions. However, we kindly request that you use suitable language in your comments, and refrain from any sort of personal attack, hate speech, or disparaging rhetoric. Comments not in line with this are subject to removal from the site. "
Comments