For wine lovers in Malaysia, a new quartet of organic wines from New Zealand proves a fine choice for a quality, eco-friendly tipple.
Now, especially during lockdown, many of us have romantic notions of visiting a picturesque vineyard in some exotic location such as the Mosel, St-Émilion, Wachau, Montepulciano, or Franschhoek. A glass or two of the estate's finest wines, perhaps, along with a platter of premium cheeses accompanied by thinly sliced prosciutto and a chance encounter with the winemaker who invites you down to the cellar for a preview of the current vintage all add to the magic.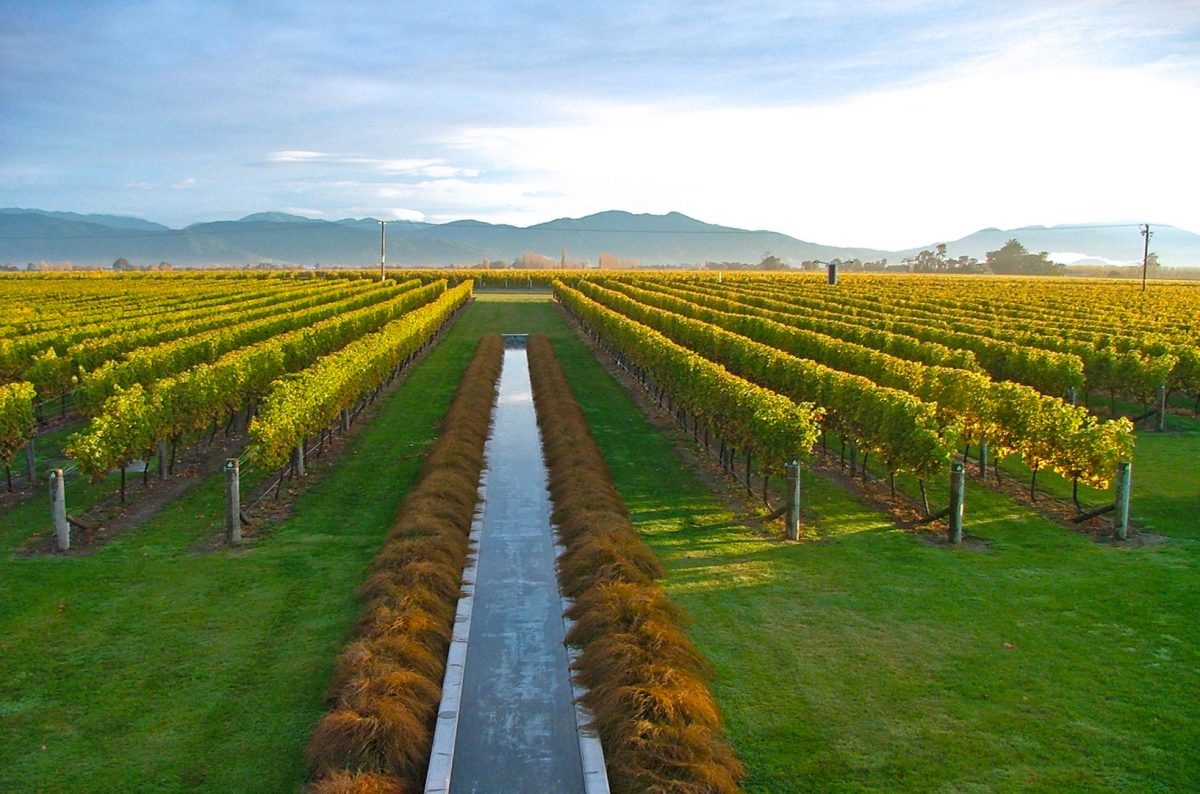 As enticing as this unquestionably sounds, I'm constantly reminded that vineyards are really just farms. Vineyards have even been described as an 'artificial and laborious form of gardening' or 'a monoculture plantation specialising in grape production.' And yet it's safe to say that they are rather unique in their appeal nevertheless. After all, most of us don't have an emotional attachment to, say, a potato farm, a dairy, or even a pick-your-own strawberry farm.
When this production is analysed, grapes are simply the result of an interaction of soil, sunlight, water, air, and nutrients. However, the art of growing grapes has become more technical, and this means adding fertilisers, pesticides, and generally tinkering with the grape juice in the winery to refine that which nature has created.
There's a growing movement amongst agriculturalists (and perhaps society in general) to limit or eliminate the artificial inputs that have crept into the growing of products like grapes. Minimalist input and intervention are the catchphrases of many young winemakers. As a result, there are increasing numbers of organic, biodynamic, and natural wines available.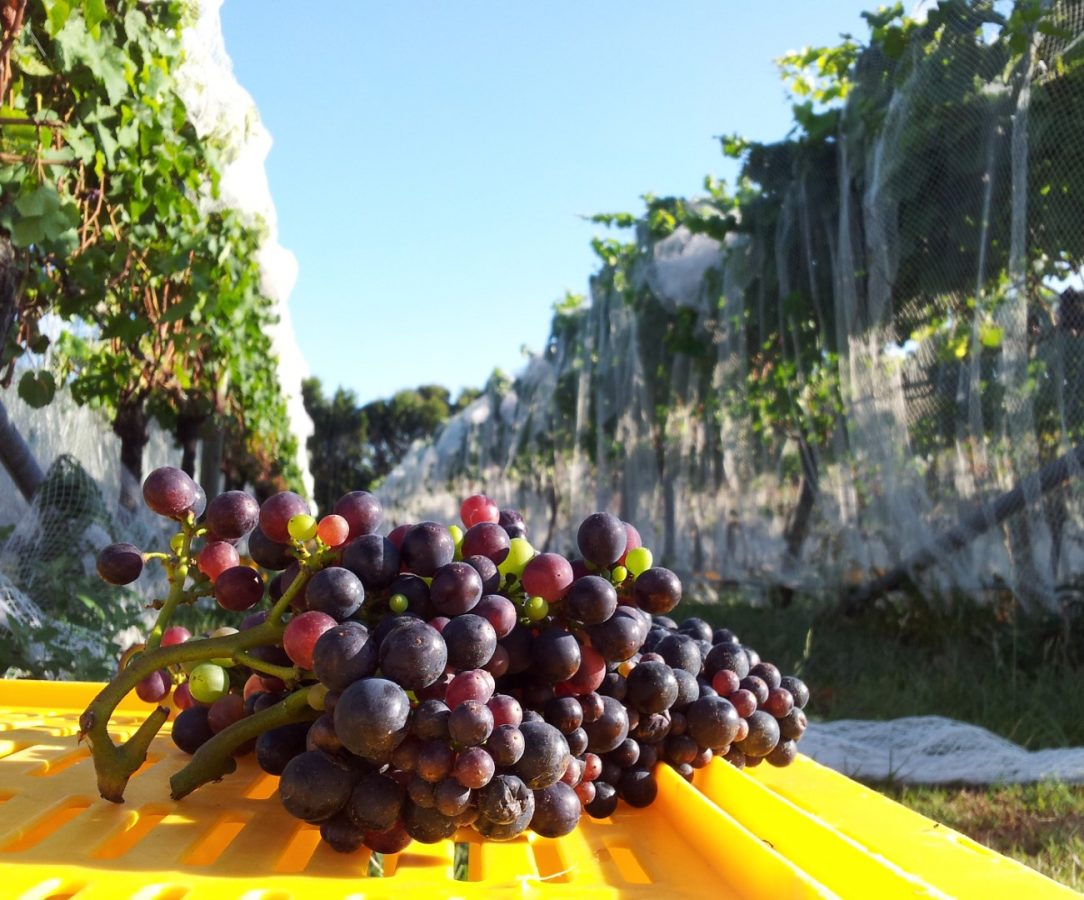 If you should consult a wine book of a decade or so ago, you'll see little mention of organic wines. It's not that they didn't exist; the niche market just wasn't perceived as a unique selling point. Now, fully one-third of consumers believe organic wines are better for the health of humans and the environment. Unsurprisingly then, for some wine producers, going green isn't only about being environmentally friendly; it's also good business.
We take a look at a new range of wines from one of New Zealand's leading wine estates. Villa Maria has just launched a new range of certified organic wines called EarthGarden that caters to the growing number of consumers seeking wines produced with minimal impacts upon the environment.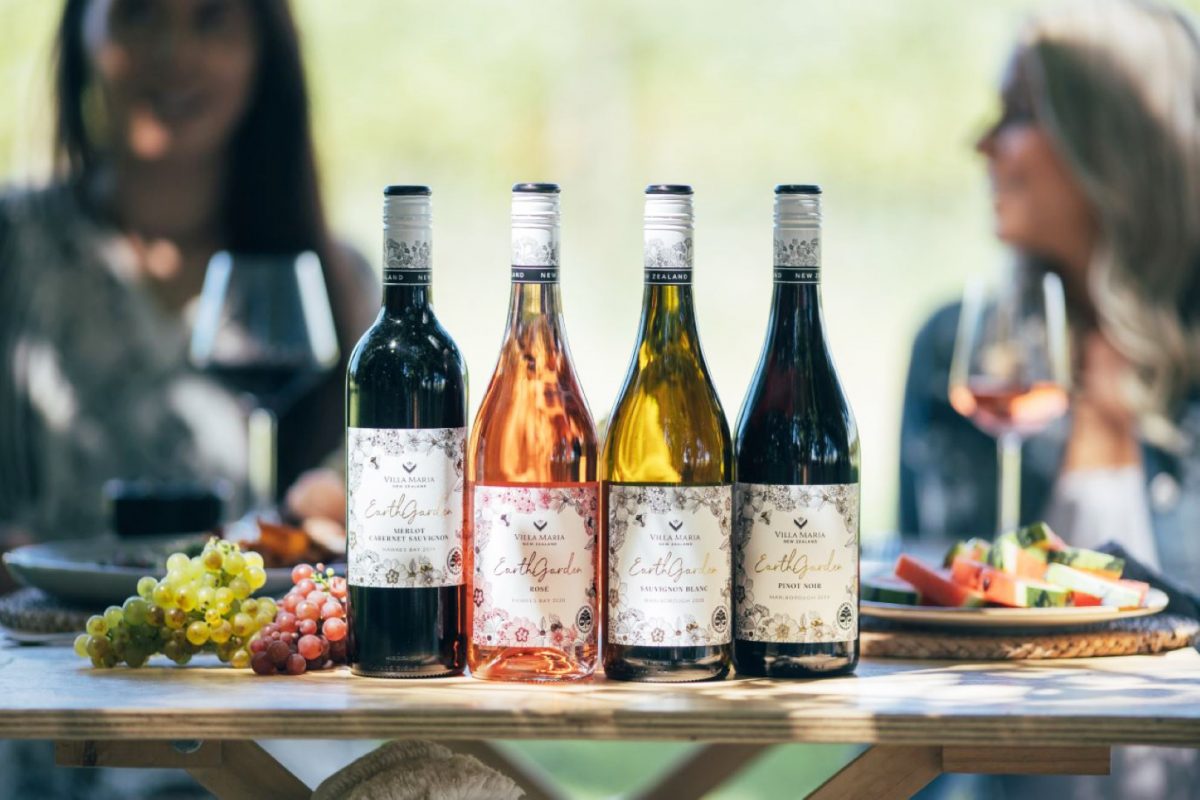 VILLA MARIA
Environmental consciousness is growing globally as consumers seek to lower their impact on the planet. The EarthGarden portfolio is timely, although Villa Maria adopted many green practices years ago. In fact, I recently enjoyed a Villa Maria Reserve Pinot Noir from the 2014 vintage and noticed that it had New Zealand Sustainable Winegrowing accreditation as far back as that vintage. Therefore, it's fair to say that Villa Maria hasn't just leapt on some green bandwagon; they've been growing grapes more sustainably since 1999. New Zealand already has a clean green image, but it's pleasing to see producers there pushing the green envelope even further.
The estate was established by George Fistonich (now Sir George), whose Croatian parents migrated to New Zealand. Villa Maria first crushed grapes in 1961, and their wines are now sold globally to make it one of the country's largest wine producers. They also produce other labels like Esk Valley, Leftfield, and Vidal. Villa Maria is regarded as New Zealand's most-awarded winery and was also named the world's third-most admired wine brand by Drinks International in 2019, which conducts a survey of wine professionals each year.
While headquartered in rural Auckland, Villa Maria has vineyards and sources grapes from around New Zealand, where differing microclimatic conditions favour specific varieties. Villa Maria's headquarters are tantalisingly close to Auckland Airport, making it an ideal destination for dining and shopping before flying out of the country. As an aside, the company is currently being courted for acquisition by Indevin, New Zealand's largest contract winemaker, not that this at all affects the quality of the wine sold on Malaysian shelves.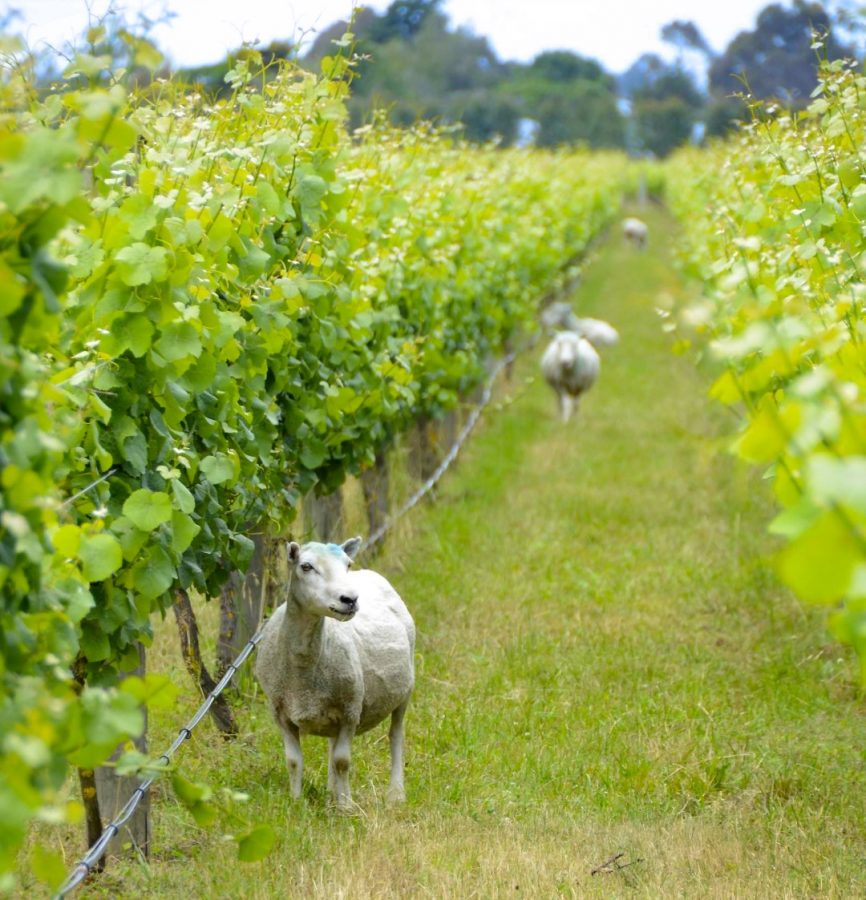 HOW GREEN IS YOUR WINE?
There's no one universal measure of 'greenness,' so comparing one organic wine with another from a different part of the world isn't so clear. However, there are certain minimum standards, and it's safe to assume that a wine labelled organic has made a minimal impact upon the environment. Villa Maria's EarthGarden is 100% BioGro certified.
Like many farmers, most winegrowers have been spraying their vines with chemical pesticides, fungicides, herbicides, and fertilisers for decades. Some viticulturists use cover crops to improve soil texture, to attract 'good' bugs and to improve soil nitrogen levels. Organic labelling often refers to just the production of the grapes but many include the complete winemaking process. Other vineyards have adopted more sustainable practices and minimal inputs in the winemaking process. Integrated management is a term used that involves composting and a greater use of animal manure and green cropping. Countries like New Zealand stipulate that a minimum of three years with no synthetic inputs is required for organic classification.
An all-important question: Do organic wines taste different or better than those made in traditional ways? The short answer is no; consumers will not taste any difference at all (unless, of course, they have serious allergic reactions to pesticides and herbicides). Some winemakers argue that yields drop with organic practices, but in theory, this only concentrates the flavours of their wines.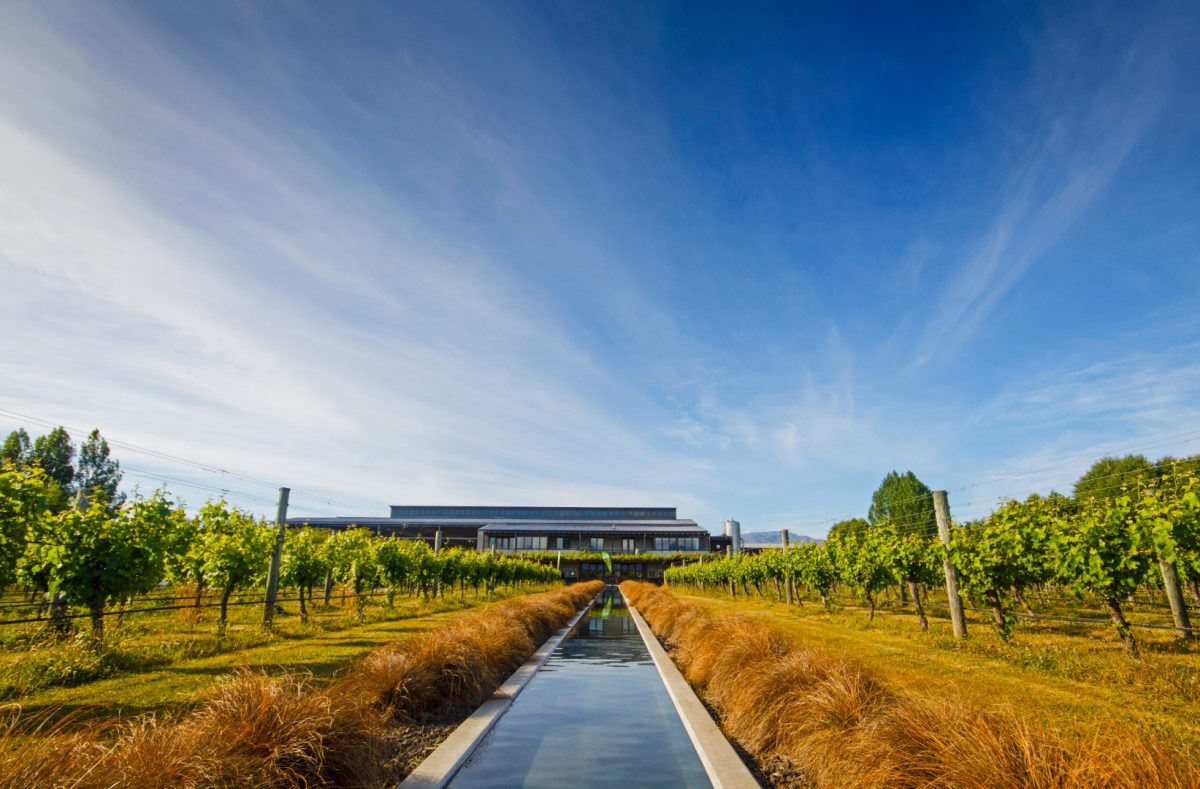 EARTHGARDEN WINES
In addition to these four wines being eco-friendly, we also love their fruit-forwardness and true drinkability and versatility. These aren't complex wines that require years of cellaring to soften tannins or develop wondrous flavour profiles; they're ready to drink now and can be enjoyed on their own or paired with an eclectic range of foods. All are sealed with a screwcap. The fact that all but the EarthGarden Pinot Noir are vegan-friendly only opens up another can of worms (so to speak).
ROSÉ

For the right occasion and dish, Rosé is perfect. We especially enjoy Rosé as a lazy Sunday afternoon refresher or paired with subtly spiced cuisines such as Vietnamese dishes or seafood. This wine has a refreshing palate of strawberries and watermelon, but isn't terribly sweet and delivers a crisp, dry finish. Serve nicely chilled – around 8°C is good, as it will warm up rather quickly in the glass. There's no indication of grape varieties on the label itself, which is a little disappointing, but a little delving reveals it's made from Hawke's Bay Merlot.
Hawke's Bay, on the east coast of the North Island, is a big producer of white varieties such as Chardonnay and Sauvignon Blanc, but also red varieties like Cabernet Sauvignon and Merlot. (As a bizarre point of trivia, Hawke's Bay refers to the region surrounding the body of water, which is officially called Hawke Bay. It's somewhat reminiscent of the state of Melaka vs Straits of Malacca imbroglio here in Malaysia.)
Producer: Villa Maria
Style: Rosé
Region: Hawke's Bay
Vintage: 2020
Grape Varieties: Merlot
Alcohol Content: 13.5%
Price: RM150
SAUVIGNON BLANC

New Zealand certainly has taken ownership of New World Sauvignon Blancs – it's a style that has developed a loyal following for its pronounced aromatics and recognisable fruity flavours. Marlborough at the northern extremity of the South Island is New Zealand's largest, most glamourous, and most visited wine region. Chardonnay, Sauvignon Blanc, Pinot, and Riesling flourish here.
This wine oozes passionfruit, guava, and lime on the palate, and if Sauvignon Blanc is your grape of choice, make a green statement and try Villa Maria's superb EarthGarden interpretation. Serve this one chilled to about 10°C, but not too much colder, or the fruity aromatics will be dulled. Pairs beautifully with shellfish, vegetarian dishes, and some soft cheeses – very nice indeed with a tangy goat cheese!
Producer: Villa Maria
Style: EarthGarden Sauvignon Blanc
Region: Marlborough
Vintage: 2020
Grape Varieties: Sauvignon Blanc
Alcohol Content: 14%
Price: RM150
PINOT NOIR

Lighter-style reds are a great choice for the tropics, and this lovely Pinot Noir, with its slightly elevated acidity and soft tannins, hits all the right marks in that sense. This is a grape variety that New Zealand also champions, with Villa Maria's winemakers crafting this into a plush, but approachable, easy-drinking style.
Consumers will appreciate the more assertive red berry flavours, but with an earthiness to provide good body and depth on the palate. That said, this is a fairly straightforward interpretation of a light- to medium-bodied red wine grape, so while it's great for drinking on its own or serving with a range of soft and hard cheeses (as long as they're not too assertive), it's not necessarily the classic match for a steak. However, best served at around 14-15°C, this wine pairs well with a range of other meats from lamb to duck, as well as with relatively fatty fishes like mackerel or salmon.
Producer: Villa Maria
Style: EarthGardenPinot Noir
Region: Marlborough
Vintage: 2019
Grape Varieties: Pinot Noir
Alcohol Content: 13%
Price: RM180
MERLOT – CABERNET SAUVIGNON

The warmer northern part of Hawke's Bay is ideal for growing red varieties. It is home to the country's oldest vineyards and famous sites such as the Gimblett Gravels, where Villa Maria has some plots. This wine, a marriage of Merlot and Cabernet Sauvignon varieties (about a 2:1 ratio, respectively), is full of dark berry and plum flavours and makes an ideal complement to steak and other rich meats like lamb or roast duck. It also pairs nicely with pasta dishes with tomato sauces, hard cheeses, or a traditional charcuterie platter.
The character of this wine is revealed in its youthful assertiveness; though easy to drink, this is not a ponderous, overly complex wine. It's bright, jammy, and ready to pour and enjoy, though a couple of more years in the bottle might further develop the wine's overall presentation on the palate. Serve at about 16°C.
Producer: Villa Maria
Style: EarthGarden Merlot – Cabernet Sauvignon
Region: Hawkes's Bay
Vintage: 2019
Grape Varieties: Merlot (68%) and Cabernet Sauvignon (32%)
Alcohol Content: 13%
Price: RM150
We have noticed that, on average, New Zealand wines do tend to be priced higher in Malaysia than wines from some other countries, and of course, like many organic products in the market, there's a premium to be paid for those who care about their own health and that of the environment. Having said all that, though, while we find all four of these wines to be excellent expressions of their respective grape varieties, we certainly note that they aren't cheap, even by Malaysian standards. However, shop around a bit, and you will find them listed more affordably.
At the end of the day, we are what we eat and drink, and the new EarthGarden range of wines will doubtlessly appeal to those who seek organic products and want to reduce their impact upon the increasingly fragile planet we live on.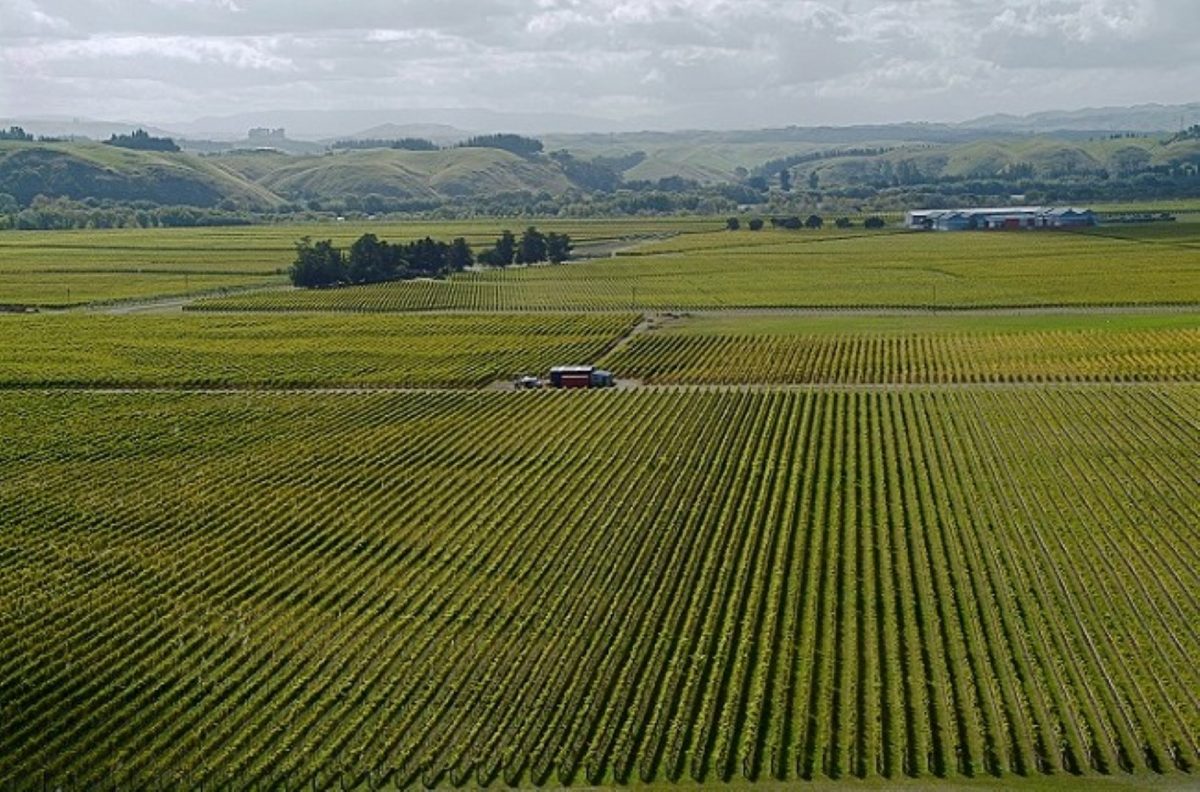 This post written by David Bowden with additional text and tasting notes by Chad Merchant.
---
"ExpatGo welcomes and encourages comments, input, and divergent opinions. However, we kindly request that you use suitable language in your comments, and refrain from any sort of personal attack, hate speech, or disparaging rhetoric. Comments not in line with this are subject to removal from the site. "
Comments