Following months of plunging rankings, Malaysia finally sinks all the way to dead-last place in Bloomberg's monthly Covid Resilience Ranking.
The Covid Resilience Ranking is published monthly by Bloomberg, and its August 26 edition forms the basis of this article.
As perhaps the predictably inevitable conclusion to a months-long, sustained slide down the ladder in Bloomberg's Covid Resilience Ranking (CRR), which is published towards the end of each month, Malaysia has now settled in dead last place, ranked 53rd out of the world's 53 largest economies.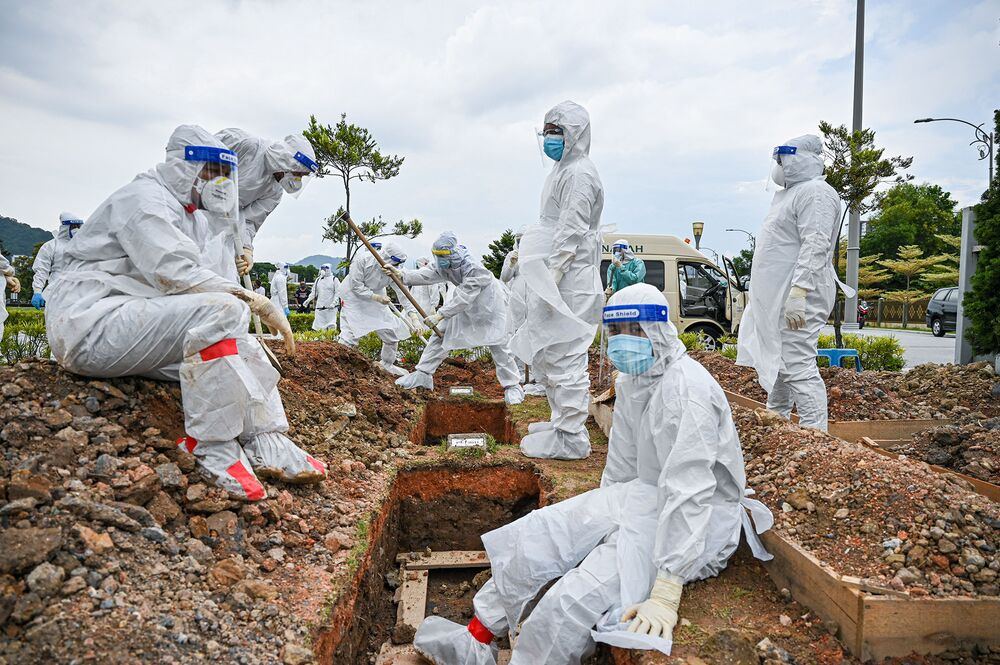 A handful of noteworthy points in the August round-up of the CRR, which provides a snapshot of how the pandemic is playing out in the world's major economies right now:
The five worst-ranked countries are all in ASEAN. In order, from 49th place to 53rd place: Thailand, Vietnam, Indonesia, the Philippines, and Malaysia.
At the other end of the spectrum, nine of the Top 10-ranked countries are in Europe. The lone exception, ranked in 8th place, is Singapore.
Four of the biggest movers from July to August all dropped precipitously: New Zealand plunged 26 places from 3rd to 29th and the United States dropped 20 places from 5th to 25th. Israel and Mainland China, meanwhile, dipped by 19 places and 15 places, respectively.
The biggest improvements were seen in Czech Republic (15 places) and Hong Kong, Colombia, and the Netherlands (each moved up 12 places).
The Top 10 (August 2021), ranked:
Norway
Netherlands
Finland
Ireland
Austria
Belgium
Germany
Singapore
Switzerland
Spain
According to Bloomberg, "The Delta variant is upending every model of success that's emerged in the past 18 months, sending economies once ranked as among the best places to be during Covid tumbling.
"With the highly transmissible mutation slipping through strict border curbs in some places and denting the protection provided by vaccination in others," the report stated, "Bloomberg's August Covid Resilience Ranking saw stark shifts. New Zealand, the longest-reigning No. 1 since the ranking debuted last November, plunged 26 spots after the nation's domestic life went from the most relaxed to the strictest, as the government imposed the highest level of lockdown after delta infiltrated its fortress-like defences."
ANOTHER BLACK EYE FOR MALAYSIA
Malaysia also got special mention in the ranking's accompanying article, with Bloomberg reporting, "The bottom five in August's Ranking are Southeast Asian economies, a region that's emerged as the new virus epicentre with the world's highest monthly death toll per capita: Thailand at No. 49, Vietnam at No. 50, Indonesia No. 51, the Philippines No. 52, and Malaysia in last place.
"Despite covering nearly half of the population with vaccines and implementing reopening plans for the inoculated, new cases per 100,000 reported in Malaysia over the past month swelled to one of the highest in the world. The country's central bank has also halved its 2021 economic growth target."
For weeks, Malaysia's new cases have been, relative to population, the highest in ASEAN, and international criticism has rained down for the political infighting and "chaotic governance" in Malaysia which has allowed the pandemic's toll to soar to unprecedented levels in mid-2021. Channel News Asia reported a political science expert calling Malaysia's recent governance an exercise in "sheer incompetency."
The Covid pandemic has transformed into "the Delta show" for many countries, as the devastating variant has laid waste to some countries' best-case efforts and other countries' barely middling levels of competence with seemingly equal ease.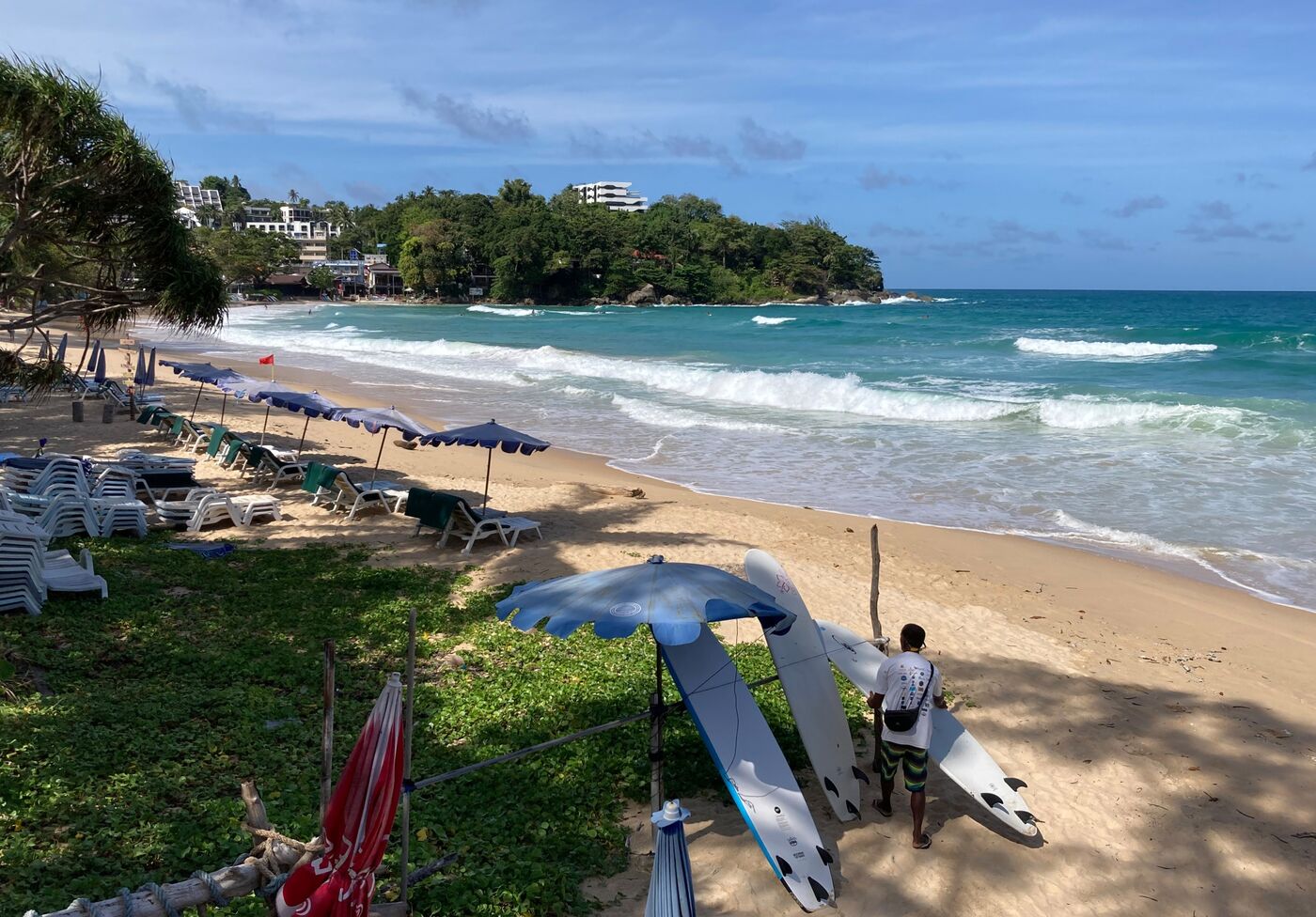 ONE WORLD, TWO PANDEMICS?
A two-track pandemic is starting to emerge between advanced economies and developing nations. A low rate of immunisation in poorer countries is making the contrast even more stark, and as wealthy nations begin making plans for a third "booster shot" for their populations at a time when millions of people in developing countries haven't even gotten a first dose is raising substantial ethical concerns.
"Vaccine injustice is a shame on all humanity, and if we don't tackle it together, we will prolong the acute stage of this pandemic for years when it could be over in a matter of months," said WHO chief Tedros Adhanom Ghebreyesus in August, calling for a temporary moratorium on booster shots to help shift supply to those places that have not even been able to vaccinate their at-risk communities.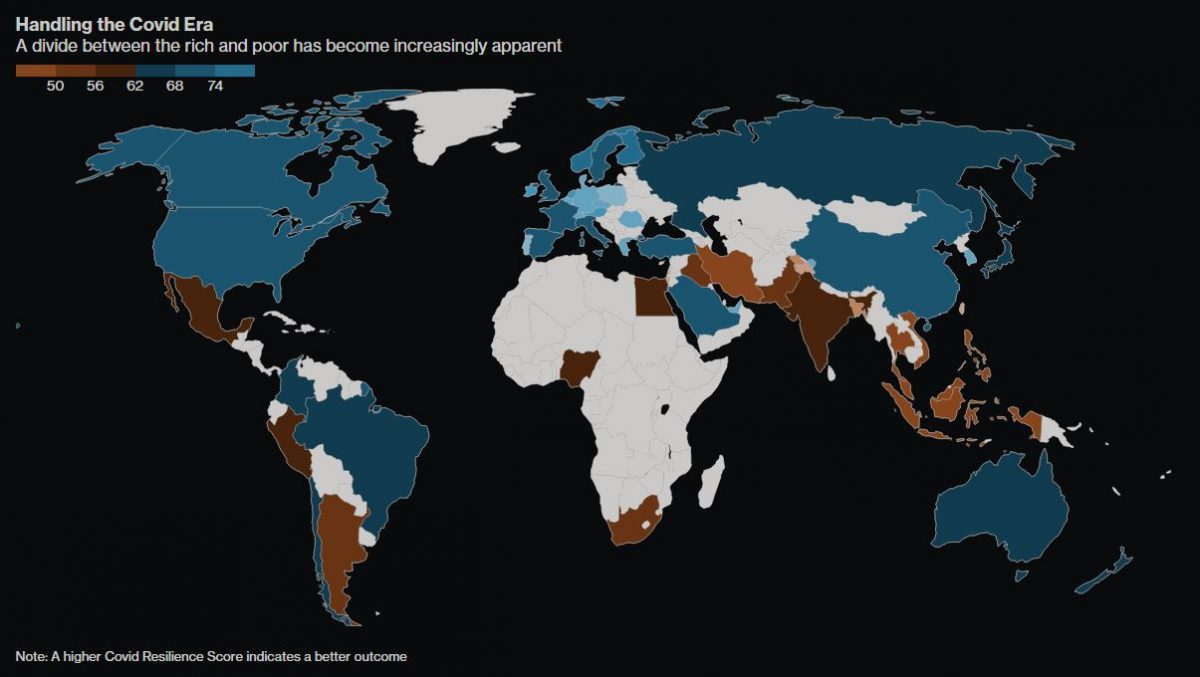 In June, G7 country leaders, including US President Joe Biden and UK Prime Minister Boris Johnson, pledged to donate hundreds of millions of doses, which is certainly laudable, but developing countries need billions of shots. China has been filling some of that gap, having delivered over 650 million doses of its homegrown vaccines via mostly bilateral deals with places like Brazil, Indonesia, and Chile, pursuing what many have termed "vaccine diplomacy."
Again, the CRR report notes that each month provides only a snapshot in time of a constantly changing global pandemic.
To learn more about the methodology used for Bloomberg's Covid Resilience Ranking, CLICK HERE.
---
"ExpatGo welcomes and encourages comments, input, and divergent opinions. However, we kindly request that you use suitable language in your comments, and refrain from any sort of personal attack, hate speech, or disparaging rhetoric. Comments not in line with this are subject to removal from the site. "
Comments