Singaporeans, long accustomed to decisive, orderly government, have been lashing out on social media at the apparent dithering and reversals by officials lately as the pandemic hits record levels in the Lion City.
It wasn't that long ago that Singapore's authorities hinted to citizens of the city-state that the worst was over, and within mere weeks, there would be a notable shift in the approach to the coronavirus pandemic.
No longer would there be a concerted effort to eradicate the virus, they said. No longer would a 'zero-Covid' strategy be employed. In fact, they weren't even going to continue publishing daily case numbers. The new approach would be centred around a realisation that Covid is here to stay; so rather than trying to beat the virus, they would accept reality and just learn to live with it.
Accordingly, restrictions were largely lifted, at least for fully vaccinated people. Limits on dining in and gatherings were expanded to five people. Gyms reopened. Workers returned, at least in part, to offices. Singaporeans breathed a collective sigh of relief, believing that something resembling a return to normalcy was just around the corner.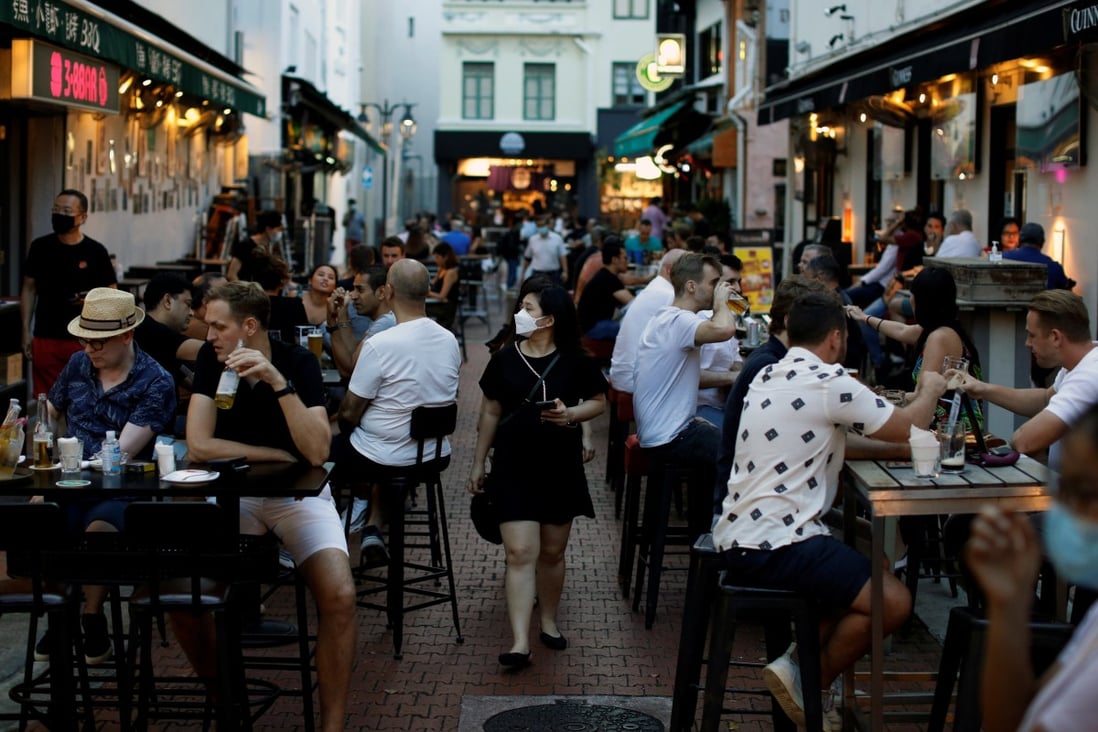 A CHANGE OF PLANS
In short order, however, everything got upended. Not only is Singapore's government still publishing the daily case numbers, those figures are now the highest they've ever been during the whole of the pandemic.
On Friday, October 1, the Singapore Ministry of Health reported 2,909 new cases, a record high. Additionally, there were 1,356 cases warded in hospitals, 222 cases that required oxygen, and 34 cases requiring intensive care as of Friday, according to the ministry. And not only are the raw number of cases setting records, so, too, is the rate of rise.
Interestingly, however, the report also noted that of all the new cases logged over the past four weeks — just over 31,000 — a whopping 98.2% were either asymptomatic or had only mild symptoms, a percentage that echoes what Malaysia has seen recently, along with other countries which also have high vaccination rates.
Somehow, Singapore's authorities have forgotten their plans to treat the virus as an endemic illness and get on with life, trusting the vaccines to keep severe cases and deaths in check. Though the vaccines have without question done their part in Singapore, it seems some in power are not quite ready to dispense with the 'zero-Covid' approach just yet, while others insist the 'viewing Covid as endemic' plan is still very much in force.
Last Monday, some restrictions were reimposed, gatherings were again reduced to just two people, and working from home has again, by order, become the default standard. School classes were also either suspended or moved online for under-12s. The government said they would evaluate the restrictions and SOPs every two weeks, and they said they could not rule out the possibility of tighter curbs.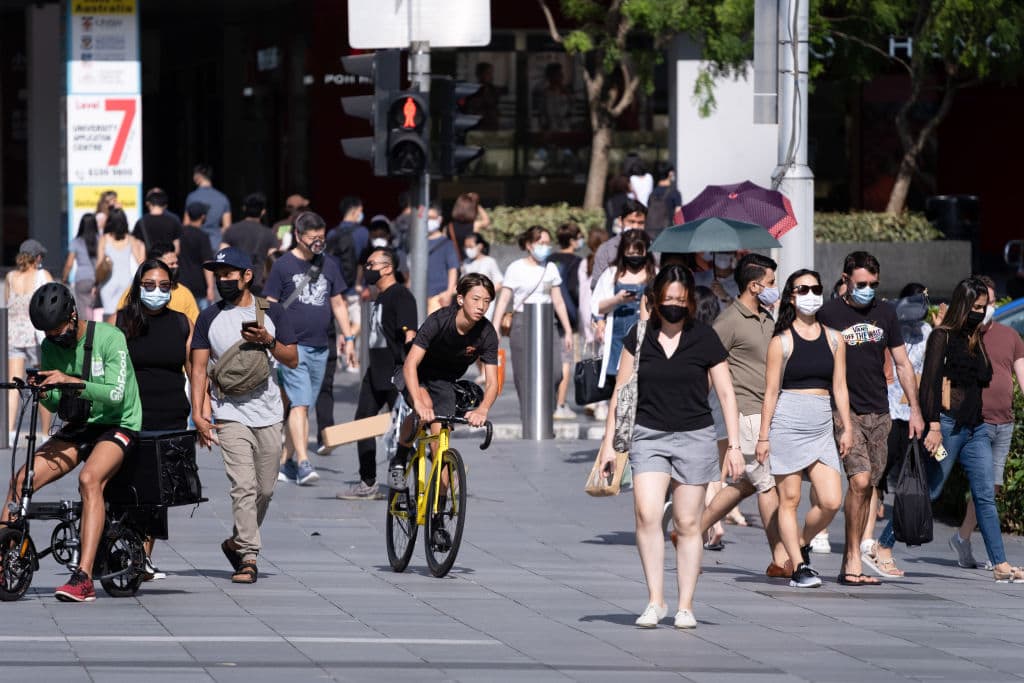 Plenty of netizens have taken to social media to vent their spleens, expressing their frustrations with the back-and-forth measures and lack of any clear endgame or even an 'exit strategy,' and though surveys suggest that a very slim majority are taking it all in their stride, the disaffected are certainly making their irritation known.
"We hit our vaccination targets yet we are moving backwards. The stats speak for [themselves]," Facebook user Shin Hui Tan posted. "Why we are still not treating this as flu baffles me."
Amid all this, reports still suggest talks are progressing between Singapore and Malaysia regarding the re-opening of the border, something that also triggered snide comments online. "Don't understand at all," one netizen wrote. "We can move to open up [the] border with Malaysia even though they have many thousands of new cases every day but cannot dine in here with a group of three."
IT'S NOT JUST SINGAPORE
Singapore is far from alone in appearing as though they're just making things up as they go along. The unprecedented-in-our-lifetime global pandemic, coupled with the emergence of several troubling variants of the virus, has proven to be a monumental challenge for even the most efficient and competent of governments, and has on numerous occasions called for rewriting the playbook.
On Saturday (October 2), Malaysia's own ever-evolving SOPs drew criticism for their senselessness; specifically, the requirement that cinemas could not sell snacks and beverages directly to patrons, but rather would be required to make their customers pre-order their popcorn online with their tickets.
Bangi MP Ong Kian Ming ridiculed the directive and said it should be revamped. "This makes no sense, especially since dining-in is allowed," he said. "It is hard to see how ordering popcorn and mineral water by queuing up with proper physical distancing for a few minutes is more dangerous than dining-in and eating in groups without face masks for far longer time periods!"
Similarly, a few days ago, Malaysia's National Security Council trumpeted that unvaccinated people would be allowed to dine in restaurants in Klang Valley, now that Kuala Lumpur and Selangor have moved to Phase 3 of the National Recovery Plan. Just hours later, after a very predictable outcry on social media, Health Minister Khairy Jamaluddin shot down the NSC relaxation, reversing it and insisting that dine-in privileges would remain solely the province of the fully vaccinated.
Nobody ever said navigating a pandemic was easy.
---
"ExpatGo welcomes and encourages comments, input, and divergent opinions. However, we kindly request that you use suitable language in your comments, and refrain from any sort of personal attack, hate speech, or disparaging rhetoric. Comments not in line with this are subject to removal from the site. "
Comments