With regional tourism slowly opening up again, the beautiful Thai island of Koh Samui will likely be on plenty of travellers' bucket list in early 2022.
For decades, Thailand's Koh Samui, along with many other islands in the kingdom, had not even registered on most people's travel radar. Almost hidden, their verdant and silent rainforests, rocky outcrops, and turquoise waters were the domain of fishing communities, bird's nest hunters, and the occasional passing yacht. They were home to transient populations of sea gypsies and even marauding bands of pirates that often relieved boats crossing the South China Seas of their onboard wealth.
In the mid-19th century, social unrest in China led to traders heading across the sea to set up a new home in many parts of Southeast Asia. Some established in Surat Thani on the Thai mainland and others, nearby in Nathon on Koh Samui.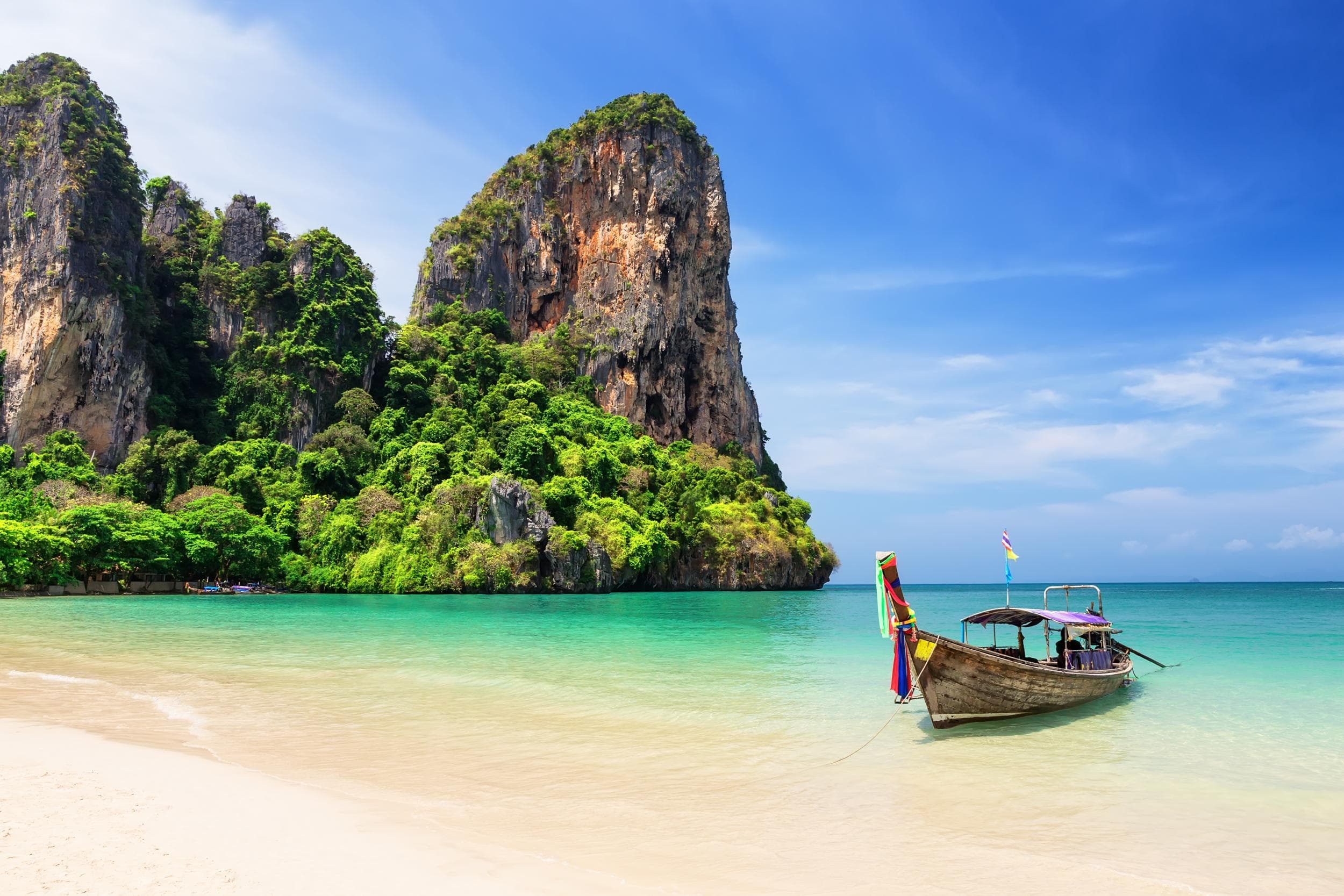 Koh Samui first came to the attention of global travellers in the 1970s. Like many established regional tourism destinations, backpackers pioneered the island's first wave of tourism. They came for the idyllic lifestyle, what was then exotic food, and cheap but comfortable accommodation within a few paces of the sea. It was only in 1973 that a road finally ringed the 250-sq km island, but the only access to the outside world was provided by a boat journey across the Gulf of Thailand to Surat Thani.
That all changed in 1989 when a private airport was built by the owners of Bangkok Airways. With greater accessibility, more tourists flocked here, the backpacker digs were purchased by entrepreneurs, and luxurious resorts replaced the simple attap chalets. Koh Samui is no longer a secret hideaway in exotic Thailand. The backpackers have moved on to pioneer tourism in less-developed parts of the region, and well-heeled tourists have followed in their wake. But though it's no longer undiscovered, Koh Samui is still a far cry from Phuket, and seems quite tranquil by comparison.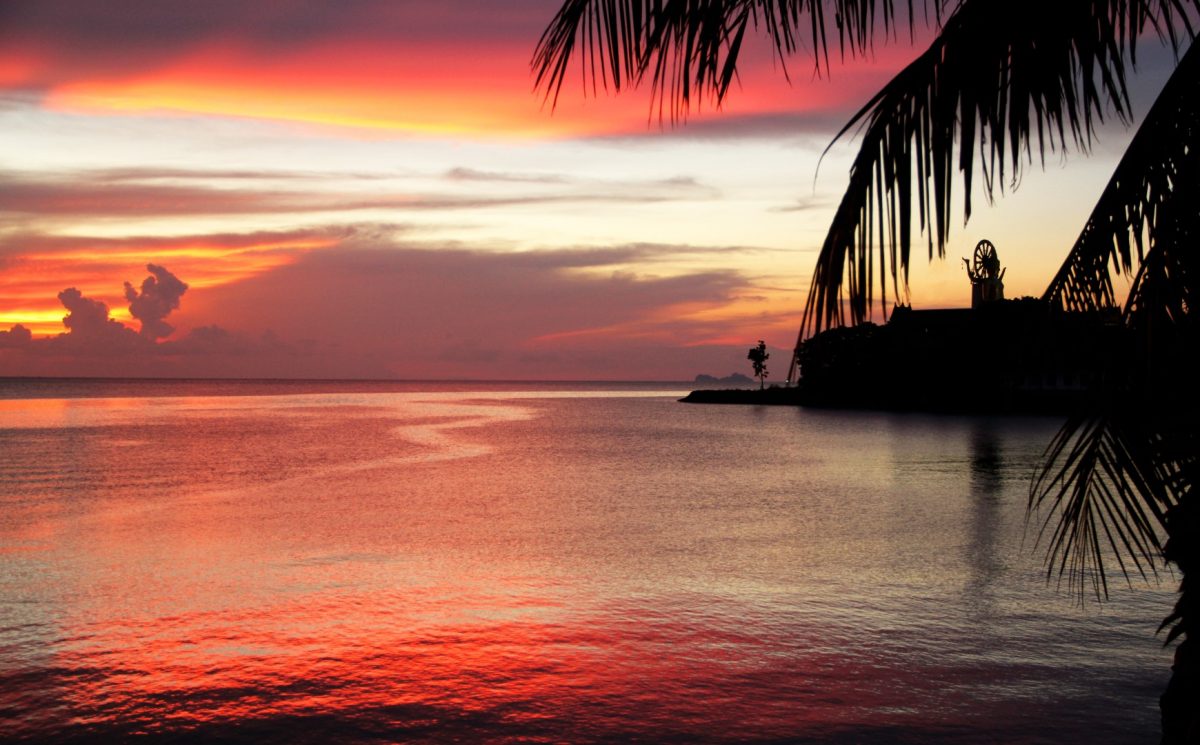 ANOTHER LONG WEEKEND
Shortly before the pandemic shut everything down, with yet another Malaysian long weekend looming, Koh Samui sprang to mind, and an online search revealed several suitable escapes on the island. On the remote southwest of the island, I zeroed in on AVANI Samui, a then-new resort that had just opened, happily with few other properties around it (not yet, at least).
Direct flights definitely make a difference in choosing the destination, and I wasn't deterred by the 40-minute drive from the airport to the resort, as the property has a 24-hour check-in policy whenever it is possible. This meant that I could check in at 11am and check out as late as 3.30pm for my return Sunday evening flight back to Kuala Lumpur. With my Friday morning departure, this meant three proper days of rest and recreation.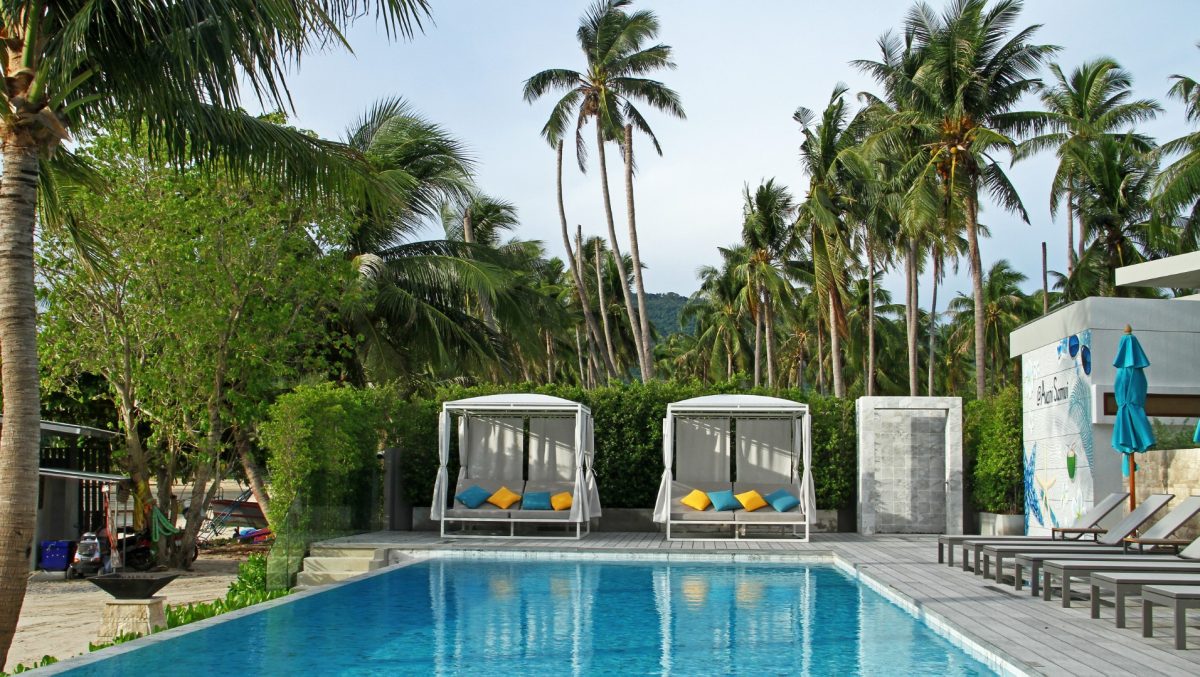 While Koh Samui Airport has international status, it looks more like a small-town airstrip. I was later told that its layout is intentional, with passengers alighting down steps onto the tarmac to be transferred in open-sided carts to the immigration facilities. Langkawi has a similar arrangement, with the idea that passengers have an immediate interaction with the tropical weather.
REMOTE RESORT LIVING
Koh Samui exhibits the telltale signs of rapid and uncontrolled development that's so typical of many resort islands in the region. Most visitors check into a resort and enjoy tranquil garden settings, relaxed beaches, and luxurious resort offerings, shutting out the outside clutter of tattoo artists, massage parlours, countless Family Marts, 'authentic' Thai restaurants, Italian pizzerias, and motorcycle hire outlets by the dozen.
Going from Kuala Lumpur's urban 'jungle' to an island 'jungle' didn't appear wise, so I carefully chose my resort retreat to be one in complete isolation, free of clutter and with good food, cool beverages, and a place to clear the mind. Most resorts on Koh Samui are located in or near the east coast precincts of Chaweng and Lamai Beaches. I have stayed in beautiful resorts in both before and enjoyed the shopping, restaurants, and bars at the doorstep to these resorts, but for this trip, I was seeking solitude.
Samui's remote southwest is home to plush resorts such as the Conrad and InterContinental, but they are large resorts with comprehensive recreational opportunities. On the other hand, AVANI Samui is rated deluxe five-star, but with just 58 rooms and villas. This satisfies my understanding of 'boutique' and is a perfect match for those seeking something smaller and more personal than the other larger resorts.
MARKET MADNESS
AVANI operates daily shuttle buses to and from Lamai and Chaweng Beaches for those who need Koh Samui's bright lights and retail action. Staff suggested a visit to the Friday night Fisherman's Village 'Walking Street' at Bophut Beach and I happily signed up with a group that was heading there.
'Walking Street' markets are what Malaysians call night markets or pasar malam as a section of the road is closed off to vehicles, and vendors set up stalls to sell mostly food and beverages, but also produce, souvenirs, items of clothing, and jewellery. Provided it does not rain, this market is atmospheric and cooled by refreshing onshore winds from the ocean, which is just metres away.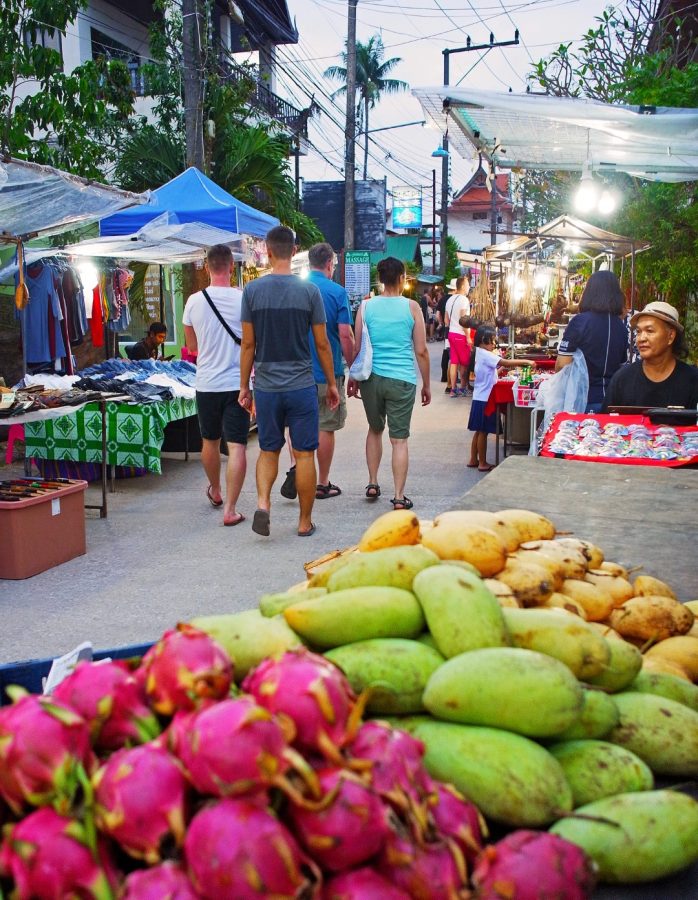 If this sounds interesting, my tip is to leave early to avoid the traffic jam, so this could mean leaving the resort at about 3pm and enjoying the atmosphere as the traders set up. We left later and became stuck in a traffic jam along the narrow main road leading to the markets. A better approach is to leave early and take in some tourist sights in the vicinity, such as the colourful Buddhist temples of Big Buddha and Wat Plai Laem, which are two of Thailand's most picturesque religious sites.
At the entrance to Big Buddha there is an atmospheric bar called Sunset by Angelina where, not surprisingly, the sunsets can be very kaleidoscopic. A perfect Friday afternoon would be to visit the Big Buddha Temple, have a refreshingly cool beverage or two as the sun sinks into the Gulf of Thailand, and then head to the markets along Bophut Beach.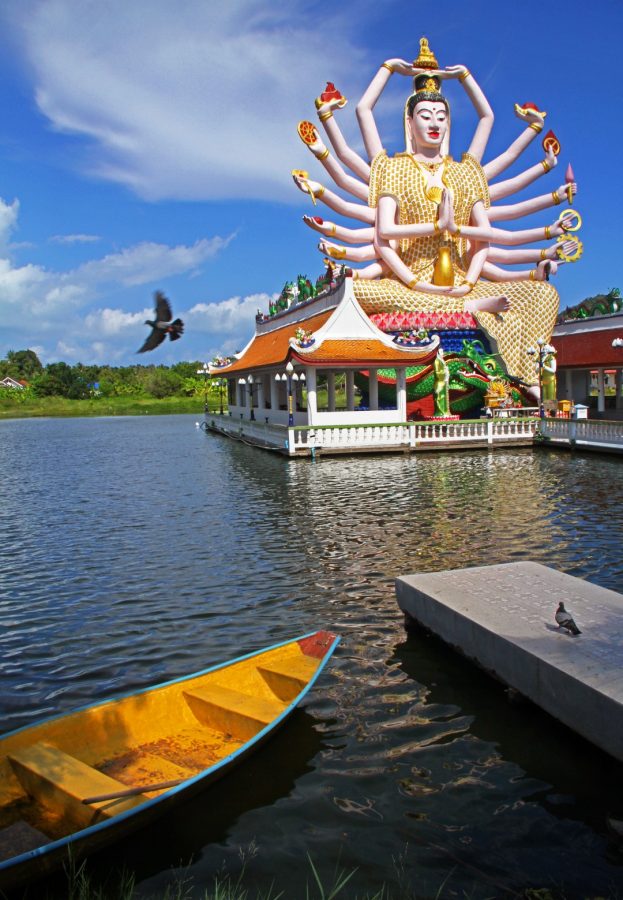 ISLAND ACTION
Koh Samui is big enough to support many different activities ranging from island hopping to golf. AVANI Samui offers complimentary tours to Koh Tean and Koh Mat Sun, two small and mostly deserted islands with some decent snorkelling or sun lounging.
Koh Samui's only 18-hole championship golf course is Santiburi Golf and Country Club, which many golfers consider one of Asia's great courses. It is definitely one of the region's most scenic courses with uninterrupted views over the northern side of island and off to Koh Phangan in the distance.
Many Malaysians and expats previously would happily head to Phuket for weekend escapes, but a quick look at Google Maps will show just how close Koh Samui is to Kuala Lumpur. Flying time is about the same, and now that travel is set to resume (at least to some extent) after a two-year hiatus, we may be more willing to not always stick to the same familiar destinations. So next time you see a long weekend on the calendar and need your battery recharged with a Thai holiday, think Koh Samui.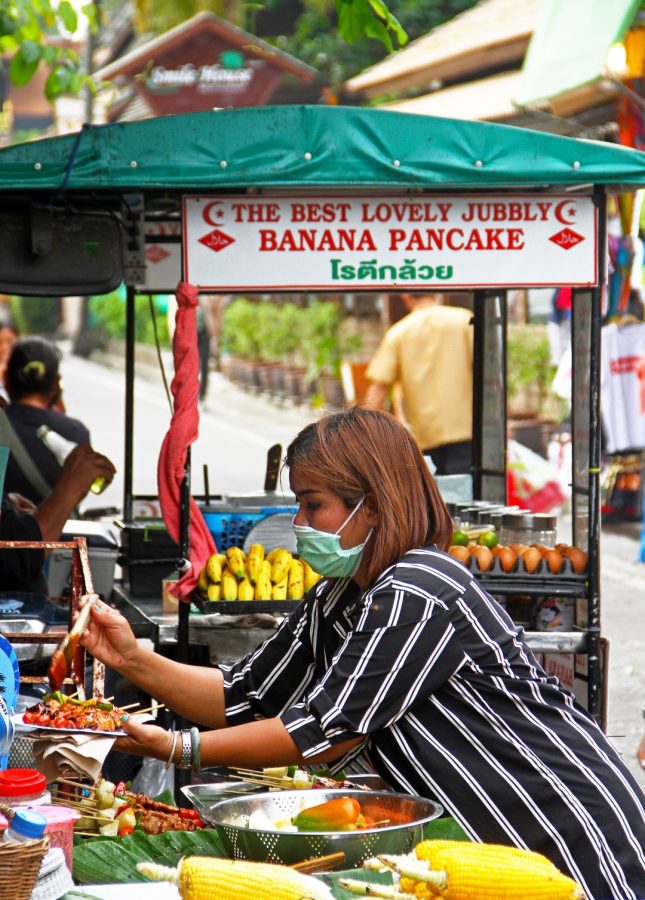 TRAVEL FILE
Getting There
Weekend escapes to destinations like Koh Samui require quick access and direct flights to Koh Samui on Bangkok Airways (www.bangkokair.com) provide just that. (Note: Currently, search results for flights from KL to Samui are not available, but this is expected to change in the near future.)
Contacts
AVANI Samui (www.avanihotels.com)
For up-to-date information about international travel to Koh Samui, click here.
Note: As the island was last visited shortly before the pandemic, some businesses mentioned in this article may no longer be operating, or may be on a limited schedule.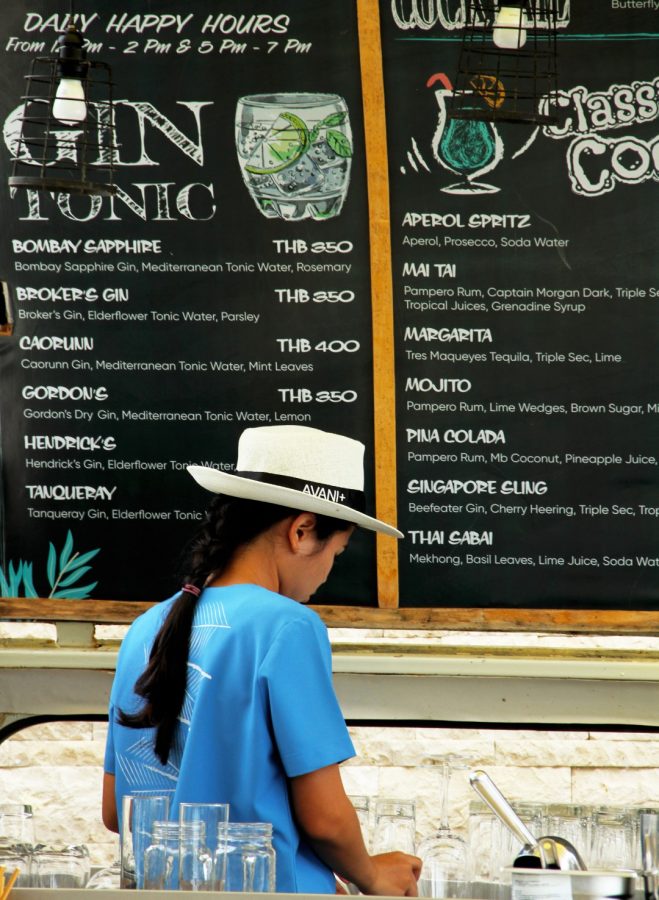 ---
"ExpatGo welcomes and encourages comments, input, and divergent opinions. However, we kindly request that you use suitable language in your comments, and refrain from any sort of personal attack, hate speech, or disparaging rhetoric. Comments not in line with this are subject to removal from the site. "
Comments