A recurring question that I've been asked recently involves an area of financial planning that has been overlooked for too long. That area is life insurance, including critical illness cover. Given everything that we've all been through in the last 18 months, people are now more aware of how unexpected circumstances can change our lives dramatically.
Protecting your wealth and the lifestyle of your loved ones should be a fundamental part of your financial plan, which is why I always take the time to discuss this with clients. It is vitally important as I often find that they have no, or insufficient, protection in place which puts their families at financial risk if something unexpected were to happen to them.
The first mistake many expats make is to assume that cover from back home remains valid when you relocate abroad. This is, more often than not, false. Don't make any assumptions – check with your insurer what the terms of your policy are and whether it has been invalidated by your move. Chances are that you will need to take out new cover adapted to your changed circumstances.
Talking of changes, another common mistake is to fail to keep life insurance cover in line with your actual requirements. Getting married, having a child, and buying a home are just some of the events which will necessitate an increase in insurance. A regular life insurance review is crucial.
The worst mistake of all, of course, is to not have any life insurance. If this is you, it's something that you need to rectify as soon as possible. If you're not sure where to start working out how much life insurance you need, here's a simple outline of the figures to take into account:
Balance to pay on your mortgage
Balance of any other unpaid debts
Income replacement needs to support your family until they finish school (annual income x number of years)
Pension income requirements for your spouse
Total cost of fees and living expenses to put your children through higher education
Estimate of your funeral expenses (not nice, I know, but if anything were to happen to you, having this sorted takes one problem off the shoulders of grieving families)
Add up these amounts and then deduct any savings accumulated as well as any existing life insurance policies you have (through work or otherwise) and voilà, the amount of life insurance that you need.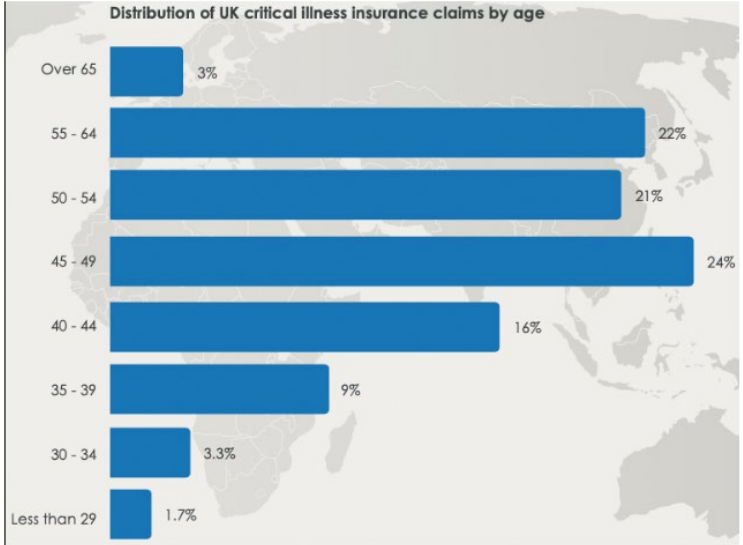 One final mistake many families make is only insuring the family breadwinner. If you have children, both parents need some kind of cover even if they are not currently active earners. Why? Well, just imagine having to pay someone to do all the tasks a stay-at-home parent undertakes over the course of a day. Estimates put the value on this as being up to $200,000!
It's really important to put a realistic value on your life insurance needs now, as underestimating this figure could be really costly down the line – you get a much better rate when you are younger. I sometimes recommend multiple, smaller policies to clients rather than one big one as this tailors cover to their specific needs. For example, one policy might cover the children until they become financially independent while the second is designed to cover a spouse until retirement.
As a 29-year-old man with no children, I already have a life insurance and critical illness policy covering me for the next 30 years. Why? Because it's far cheaper for me to get it today than it is in 10 years, when I hope to have children. That, and a report from Unisure showed that the average age of a critical illness claim in the UK in 2020 was just 49 years old and 80% of all critical illness claims in the UK in 2020 were paid to people aged 40-64!
Life insurance and critical illness policies pay out free of tax and can be available to your beneficiaries swiftly, before probate, at a particularly difficult time. Protect yourself and your loved ones with life insurance and critical illness cover. I have.
Jamie is a Chartered Financial Planner and strives to raise the standards of international financial planning in Malaysia and Asia. You may direct any inquiries to [email protected] or call +6014-734 6689.
LinkedIn: linkedin.com/in/jamiebubbsacklyn
This article was first published in The Expat magazine. To subscribe, click here.
---
"ExpatGo welcomes and encourages comments, input, and divergent opinions. However, we kindly request that you use suitable language in your comments, and refrain from any sort of personal attack, hate speech, or disparaging rhetoric. Comments not in line with this are subject to removal from the site. "
Comments