Though the weather outside isn't exactly frightful, your holidays can still be delightful with a touch of a traditional European-style Christmas in charming Cameron Highlands.
With the festive holiday season nearly upon us once again, almost unbelievably, 'tis the season to be jolly, and many of us will be keen to take a break – especially now that we can. While many would ordinarily now be making plans to travel overseas at the end of the year, the pandemic has seen to it that many holidays this year will again be domestic. Even though Malaysians are now finally permitted to travel abroad now, it's probably safe to say that not everyone will be keen to rush off overseas. Some will wait a bit longer, and for those, perhaps a tropical Christmas and New Year will not be such a bad thing.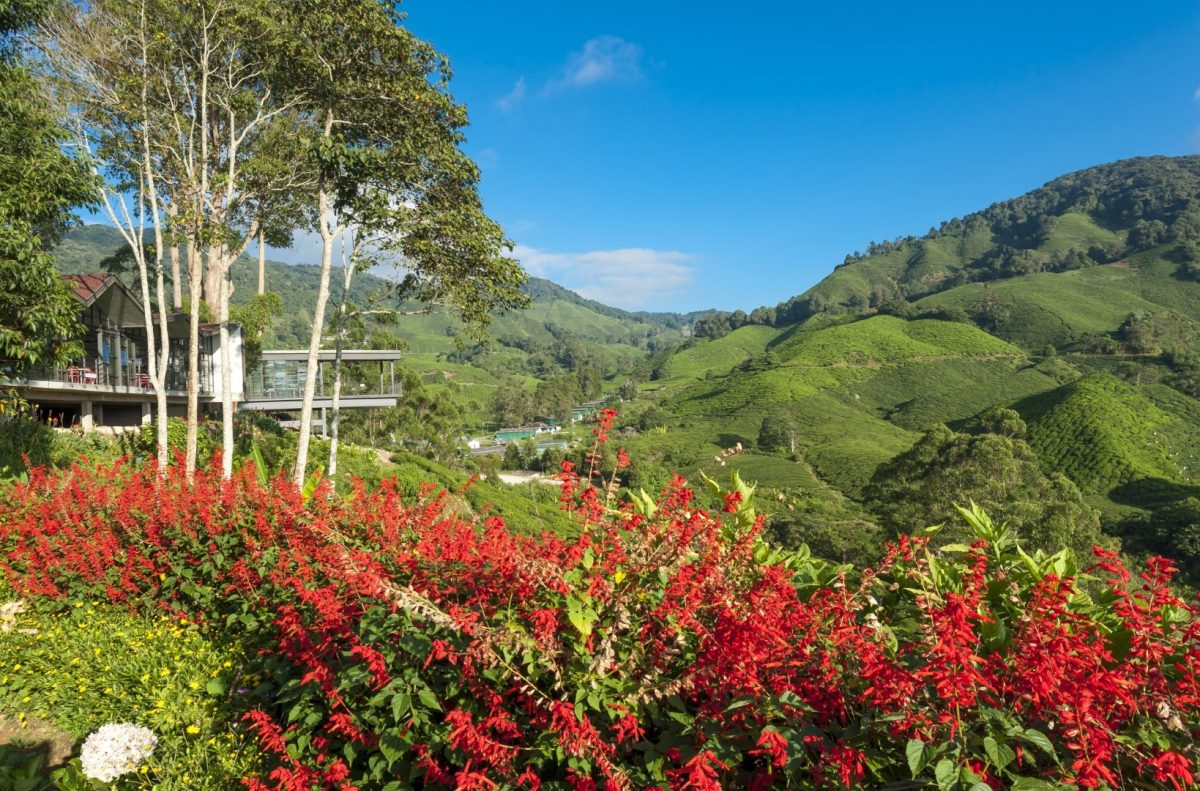 One obvious indication that a Malaysian Christmas is very different to a traditional European or American celebration is that the weather is vastly hotter here than in the northern hemisphere at this time of the year. The only opportunity of seeing ice and snow in Malaysia during the festive season will be in a shopping mall ice skating rink. (A dusting of snow was last recorded in Malaysia on Mount Kinabalu in 1993.)
So while there's no snow, there are a few places where the temperature is relatively cooler than the heat and humidity of the lowlands. Some of these destinations offer a European setting that may make those pining for a traditional Christmas feel right at home. There are a number of high-altitude locations in Malaysia where comfortable accommodation and a cool temperate climate make for a most agreeable festive celebration, be it Christmas or New Year's Eve. Historically, these places – known as hill stations – have been welcome retreats for many. Colonialists especially sought refuge here several decades ago and established temperate gardens, golf courses, and bungalows built in architectural styles to remind them of life back home.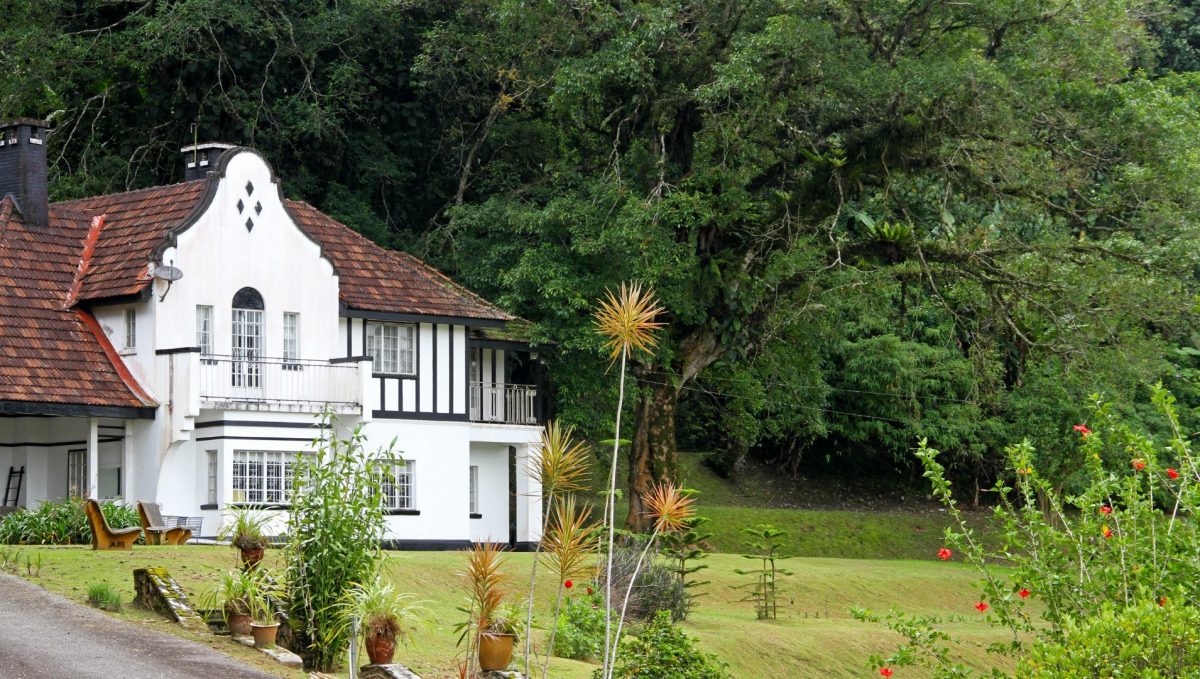 HEAD FOR THE HIGHLANDS
Malaysia's hill retreats continue to offer a relaxing destination for a holiday escape. The best known of these is the Cameron Highlands, the former playground for British expatriates living in Malaya. One expat who visited the highlands regularly in the 1950s remarked, "I was able to do plenty of walking and climbing. The climate up there is very healthy; you seem to be in another world, much nearer to England."
This was an era when long-distance travel was limited and when most colonialists arrived in Malaya by boat rather than by plane. Then, most holidays would have been within the country and the cooler highlands of the Cameron Highlands and Fraser's Hill became very popular.
TEE TIMES, TEA TIMES
An important element in both the Fraser's Hill and the Cameron Highlands hill stations was a golf course. A round of golf at Cameron Highlands Sultan Ahmad Shah Golf Club is the reason many will travel here today.
Compared to Fraser's Hill, Cameron Highlands was a late bloomer, with the initial road only opening in 1931. By the mid-1930s, however, there was a six-hole course and three inns in place. There were also two boarding schools, a military camp, a dairy, government resthouse, and an agricultural experimentation station. The agricultural station still exists and remains a fascinating place to explore for those interested in temperate fruits, vegetables and flowers.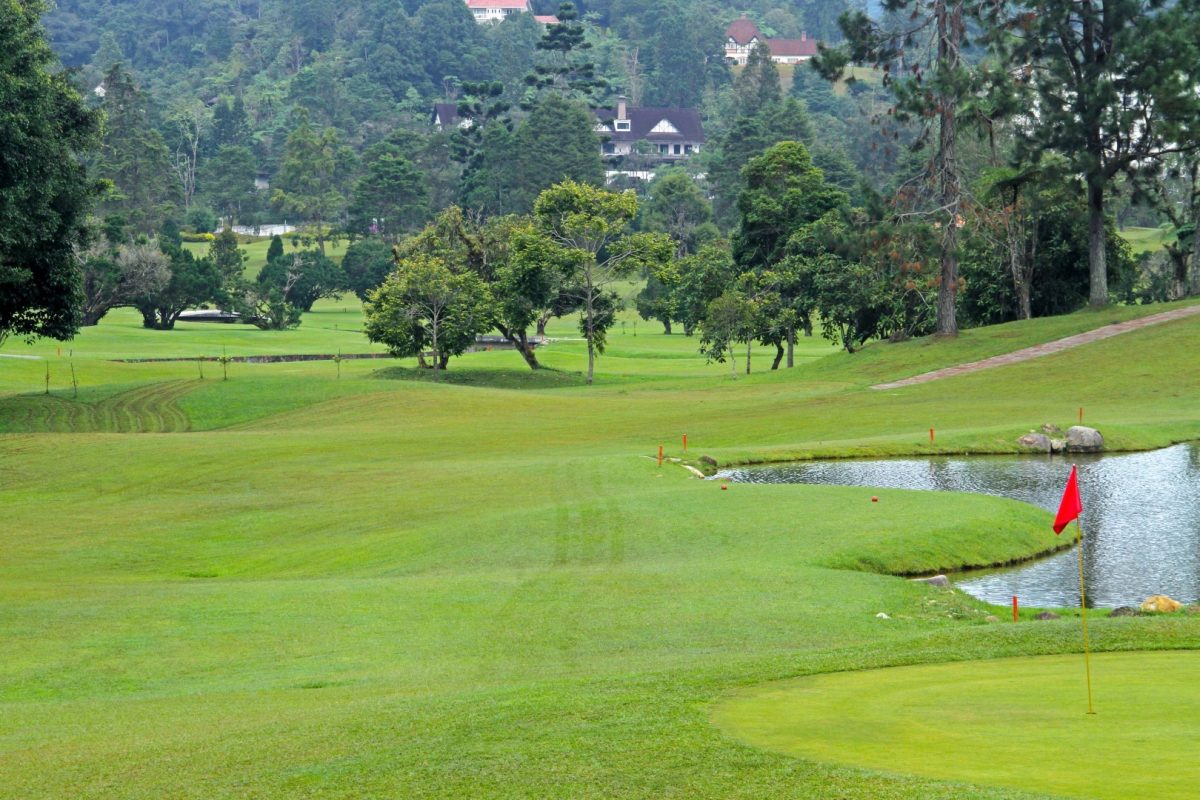 The 18-hole, par 71 parkland course of 6,101 m has fairways lined by mature trees, including pines and the occasional eucalypt. The generally mild weather and heavy ground underfoot ensures it is a walking course, but with buggies and caddies available. The course is quite challenging, especially as the heavy cow grass fairways can stop balls dead in their tracks.
The par five, 15th hole is the most dramatic, with panoramic views and a substantial drop in elevation along the fairway. Most golfers will enjoy either a short or long game here, especially mid-week when they could possibly have the course largely to themselves – and enjoy reduced fees, as well. Silver-haired golfers (those older than 50) enjoy greater discounts. Club facilities include change rooms and lockers, a pro shop, restaurant, and gym.
Cameron Highlands is of course famous for growing tea and temperate climate-loving flowers, vegetables, and fruits, especially strawberries. One of the main tourist destinations is the Boh Tea Estate, home to a famous Malaysian staple, Cameronian tea. The estate was established by Englishman John Archibald Russell in 1929 and it is still operated by his descendants. Its teas enjoy a good international reputation with tea connoisseurs.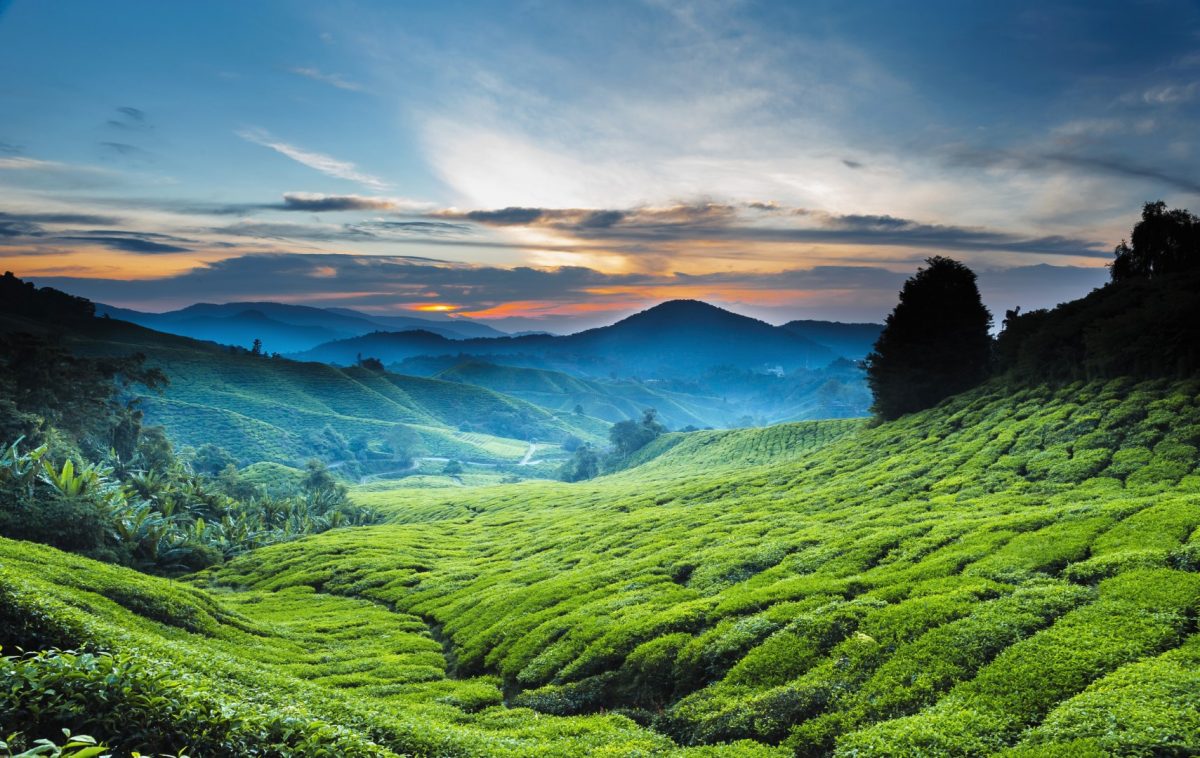 Arguably the best cuppa in the Highlands can be enjoyed at Boh's Sungai Palas Plantation just beyond Brinchang township. The views from the approach road that winds its way to the teahouse are as spectacular as the tea is tasty. The narrow approach road through tea plants is popular with photographers who often set up tripods in near darkness and wait for the sunrise.
The Boh teahouse and shop are very popular, and after trying the scones, jam, and cream – and the tempting cakes that accompany the tea – it's easy to appreciate why.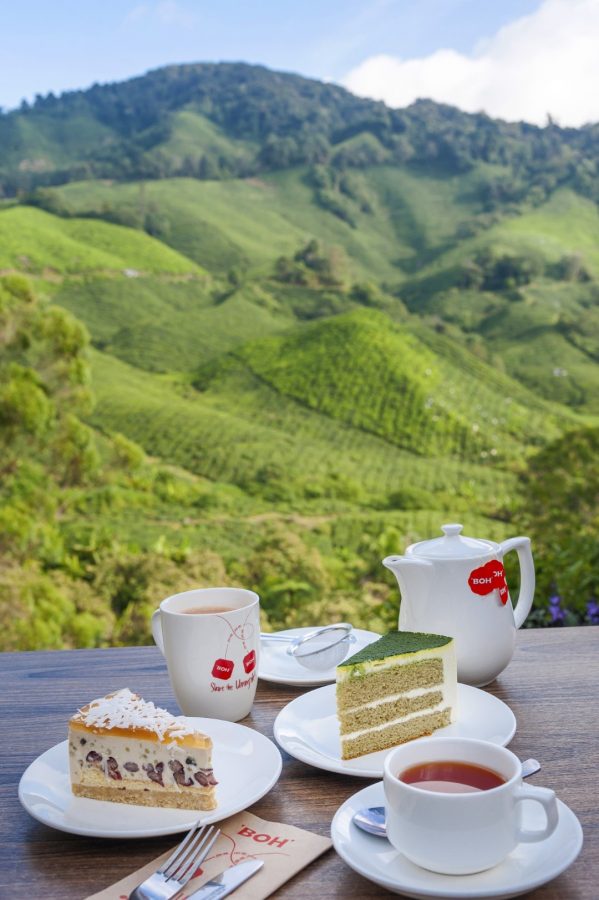 LET'S GET PHYSICAL
The best thing about this cool, temperate destination is that it's possible to walk in comfort through the gardens and along the trails. This means lots of physical activity such as hiking, golf on the 18-hole course, tennis, cycling and general sightseeing is possible.
While there are several trails, they are not always clearly defined so I chose to join a naturalist-led jungle trek arranged by the Cameron Highlands Resort. Another recommended walk is through the mossy or cloud forest at the summit of Mount Brinchang, Peninsular Malaysia's highest peak accessible by road (2,032 m). While the road is not in brilliant condition, it is nevertheless accessible by normal vehicles with drivers who make the ascent slowly and carefully. The lichen-encrusted forests here are unique, with numerous orchids and pitcher plants in the mossy undergrowth.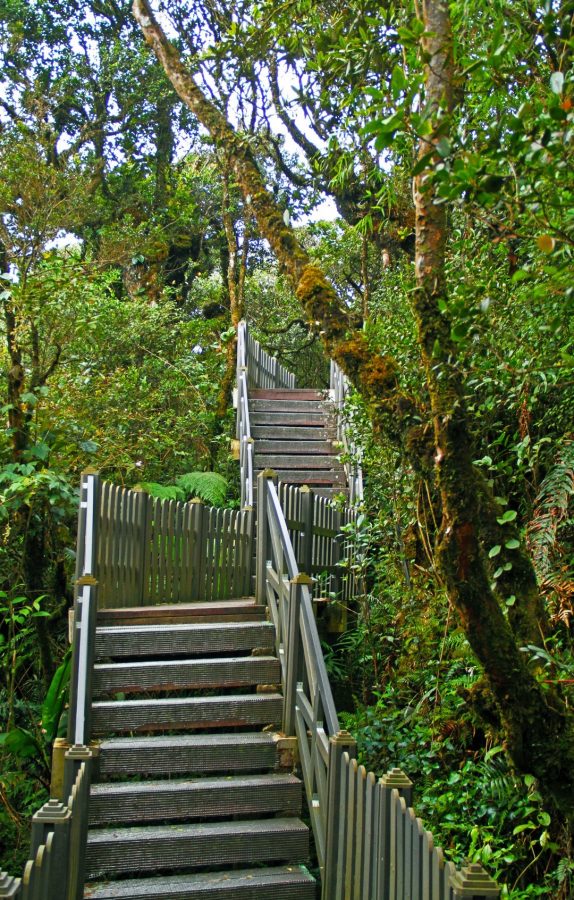 Other activities in the Cameron Highlands include visiting waterfalls, gardens, rose and flower nurseries, a butterfly farm, cactus nurseries, honey farms, and fruit and vegetable farms. While the great outdoors appeals to some, many are content to simply relax and enjoy the fruits of the land. There are many enticing places to eat with steamboat, creamed teas, strawberry nasi lemak (yes, check out 200 Seed Café in Kampung Taman Sedia), chocolate-dipped strawberries, Indian curries, and of course, many traditional English dishes in the colonial-style hotels.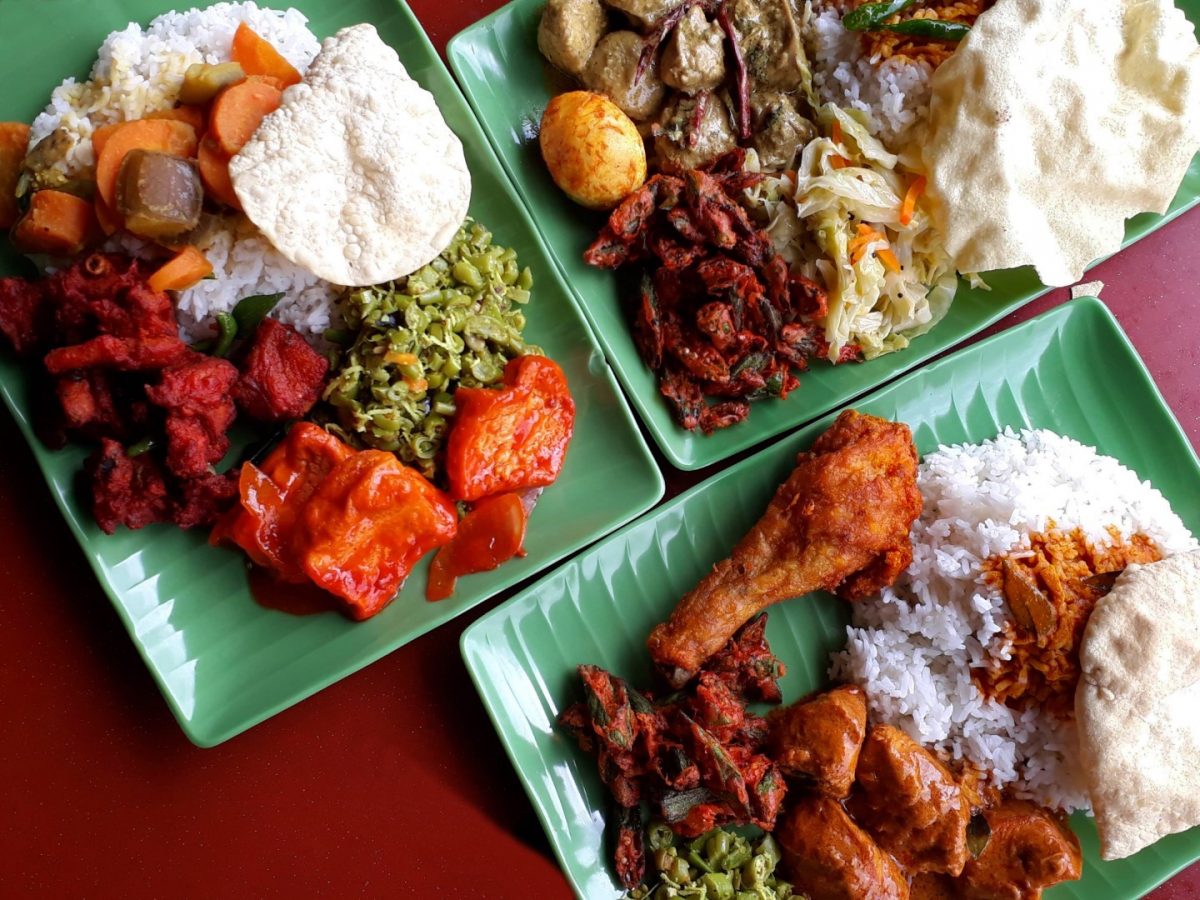 HERITAGE HOMES
Most accommodation is available in and around Tanah Rata and Brinchang. These include deluxe boutique properties, large hotels, apartments, and homestays where it is possible to fully experience village life.
On past visits to the Highlands, I'd stayed in The Lakehouse and The Smokehouse, but on my most recent trip I wanted to check out the many good things that I'd heard about the Cameron Highlands Resort that overlooks the golf course. While it looks like an old property, it is the most recent of the three 'heritage' properties in Cameron Highlands. It offers an interesting blend of the old and the new, and looks like it is of the colonial era despite it not being that old. (Its predecessor was once called the Merlin Inn.)
The rooms are larger than those in many other hotels and are fitted out with retro furniture that could well be of a colonial era except in age. Life here moves at a different pace to the outside world, and I especially enjoyed the elegant afternoon tea that is served here. The Reading Room looks more like a library or gentleman's club than a hotel lounge, and it was just the place for me to read.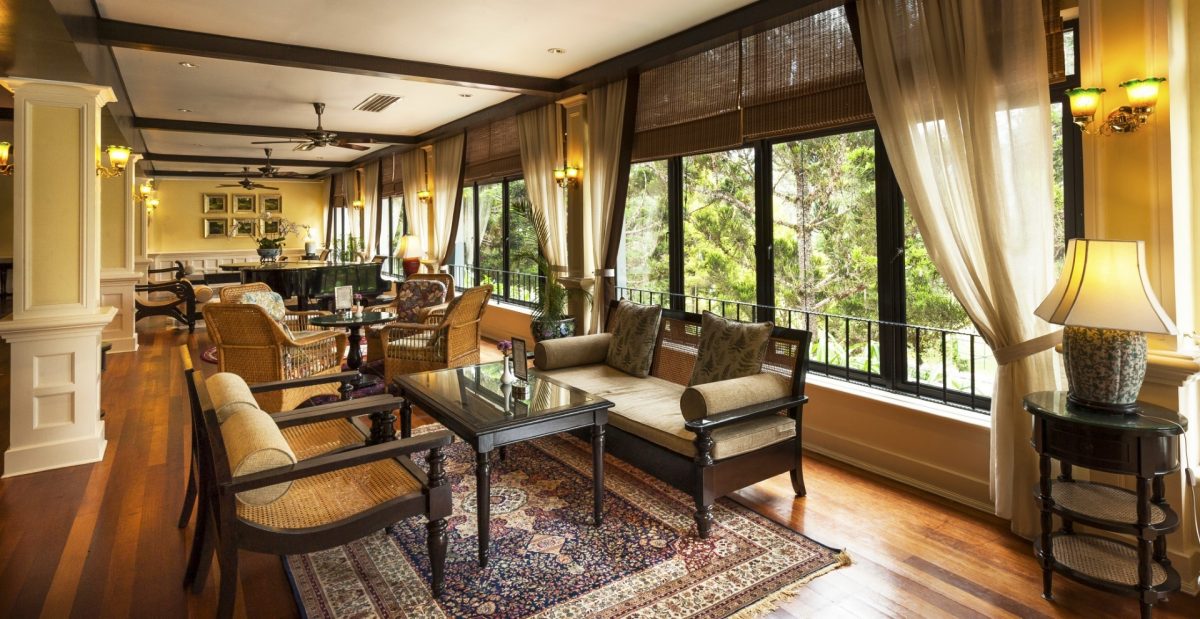 Evenings in the resort are refined and relaxed, and a soothing night's sleep is guaranteed. On the chilliest of evenings, fires are lit in the fireplaces, and guests can relax in front of them with their beverage of choice and a good book, or play a game of snooker in the Highland Bar. While the suggestion of a roaring fire may sound a little alien in tropical Malaysia, the country's coldest day of 7.8°C was recorded in Cameron Highlands on February 1, 1978. The resort's spa is yet to open but when it does, it will add a soothing dimension to a round of golf.
My book of choice involved possibly the Highlands' greatest character and certainly its most famous mystery. Not far from the resort is the 'Moonlight' bungalow where US-born Thai silk baron Jim Thompson was staying just prior to his mysterious disappearance. No one knows what happened to the man whose name is used to sell Thailand's most exclusive silk fashion and merchandise and the conspiracy theorists have had a field day speculating. Was he a CIA agent, was he taken by a marauding tiger, was he murdered, or did he just go missing? To this day, nobody knows for sure.
While the resort offers a Residents' Package (accommodation and three daily meals), surprisingly it does not offer a golfer's package, so guests will have to book a tee time directly with the golf course.
TRAVEL FILE
Getting There:
The only way to reach Cameron Highlands is to drive or be driven on the 200-km journey from Kuala Lumpur. The old main road (Road 59) extends from Tapah to Ringlet, while the new road (Road C181) links Brinchang to Simpang Pulai on the North-South Highway. My travel tip for the journey is to be counter-cyclical with your travel plans if you can, and avoid weekends and holidays.
Places to Stay:
Cameron Highlands Resort (www.cameronhighlandsresort.com), The Lakehouse (www.lakehouse-cameron.com), and The Smokehouse Hotel and Restaurant (www.thesmokehouse.com.my).
Contact:
Cameron Highlands Sultan Ahmad Shah Golf Club (T: +05 491-1256).
Reading:
Jim Thompson – the Unsolved Mystery (1998), William Warren, Archipelago Press, Singapore.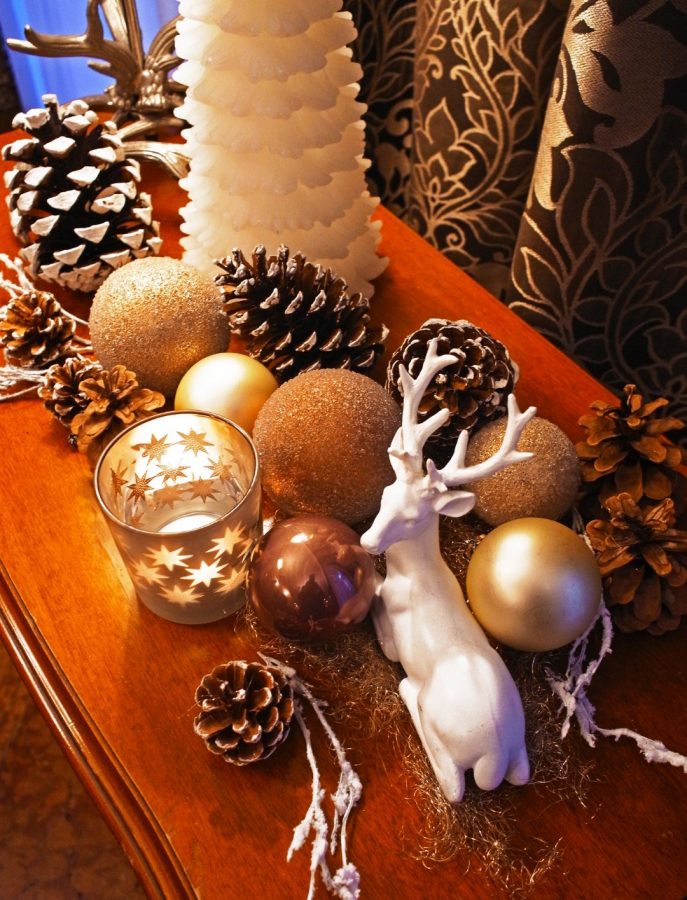 ---
"ExpatGo welcomes and encourages comments, input, and divergent opinions. However, we kindly request that you use suitable language in your comments, and refrain from any sort of personal attack, hate speech, or disparaging rhetoric. Comments not in line with this are subject to removal from the site. "
Comments