Countries worldwide are racing to put a stop to the worrying Omicron variant before it even starts. Here's what you need to know.
If there was any question as to whether the pandemic was over or not, the world has just been given a firm answer.
The World Health Organization (WHO) is moving quickly on the latest 'variant of concern' after reports have erupted around the world of its spread in South Africa, and subsequent identification in Botswana, Belgium, Hong Kong, and Israel. A day later, reports emerged confirming the variant's detection in the UK, Italy, and Germany, as well.
The WHO has named this variant Omicron (OH-muh-kron), the 15th letter of the Greek alphabet. On November 26, the WHO said the number of cases of this variant, initially named B.1.1.529, appeared to be increasing in almost all of South Africa's provinces after initially being discovered in Gauteng province there.
"This variant has a large number of mutations, some of which are concerning," the UN public health body said in a statement. It said "the first known confirmed B.1.1.529 infection was from a specimen collected on November 9th."
The WHO said it would take time – at least a few weeks – to understand the impact and assess the risk of the new variant, as scientists worked to determine how transmissible it was.
That's an important point to focus on as rafts of information and misinformation begin rocketing around the internet. The truth is, for now, experts don't yet have enough information to make any specific recommendations beyond the already-in-place best practices and SOPs for Covid-19.
The variant is spreading fast in South Africa, but only about 24% of that country's population is vaccinated, so it's as yet unknown how transmissible Omicron might be in a population with a much higher level of vaccination coverage.
Months ago, there was initially great concern over the Lambda variant, which was largely confined to South American countries, but in the end, no doomsday scenario materialised. That may happen with Omicron, but there's also the chance it may prove to be 'the new Delta variant' – causing another global wave of infections. We just don't know yet.
Plenty of countries, however, aren't willing to wait and see, and they're not keen to take their chances. This is perhaps an understandable reaction given the last two years of living with Covid-19 and its parade of lockdowns, restrictions, travel bans, and extreme disruption of lives and livelihoods.
From the US to Europe to Asia, countries are already shutting down travel from several countries in southern Africa as a precaution.
EXPERTS VOICE CONCERN
Mutations in viruses are, on their own, not alarming. All virus mutate and evolve as they spread and endure in a population. Most of these mutations don't cause any significant difference in the way the virus behaves, the way it causes infection, or how it's affected by immunity and/or vaccines.
But some, dubbed 'variants of concern,' do. They're different enough to result in a more transmissible virus (like Delta), a more vaccine-resistant virus (like Lambda was believed to be), or to even cause more severe illness.
Dr Ashish Jha, Dean of Brown University's School of Public Health, in an interview with CNN, said the Omicron variant was "acting differently," and least initially, that it "looks like it's much more contagious than even the Delta variant."
Already, the possibility of outbreak is triggering quick reactions and significant concern, both among scientists and in financial markets, which were roiled on Friday (November 26), as news broke of the likelihood of Omicron contagion worsening.
A number of countries, among them the United States, have imposed new travel restrictions and markets in the US, Asia, and Europe fell sharply following the news of its discovery.
The European Centre for Disease Prevention and Control said there is a "high to very high" risk the new variant will spread in Europe.
WHAT WE KNOW
Though Omicron shows a large number of mutations (more, in fact, than any other variant of the coronavirus to date), virologists say it's the large number of changes to the spike protein which cause the most concern. The spike protein – the outer structure of the virus – is what enables a virus to interact with and invade our cells. It's also the part of the virus that vaccines target, so in some cases, changes to the spike protein can result in the virus developing better vaccine resistance. In Omicron, about 30 mutations to the spike protein alone have been identified.
Neil Ferguson, the director of the MRC Centre for Global Infectious Disease Analysis at Imperial College London, said in a statement the number of mutations on the spike protein was "unprecedented."
"The spike protein gene [is] the protein which is the target of most vaccines. There is, therefore, a concern that this variant may have a greater potential to escape prior immunity than previous variants," Ferguson said.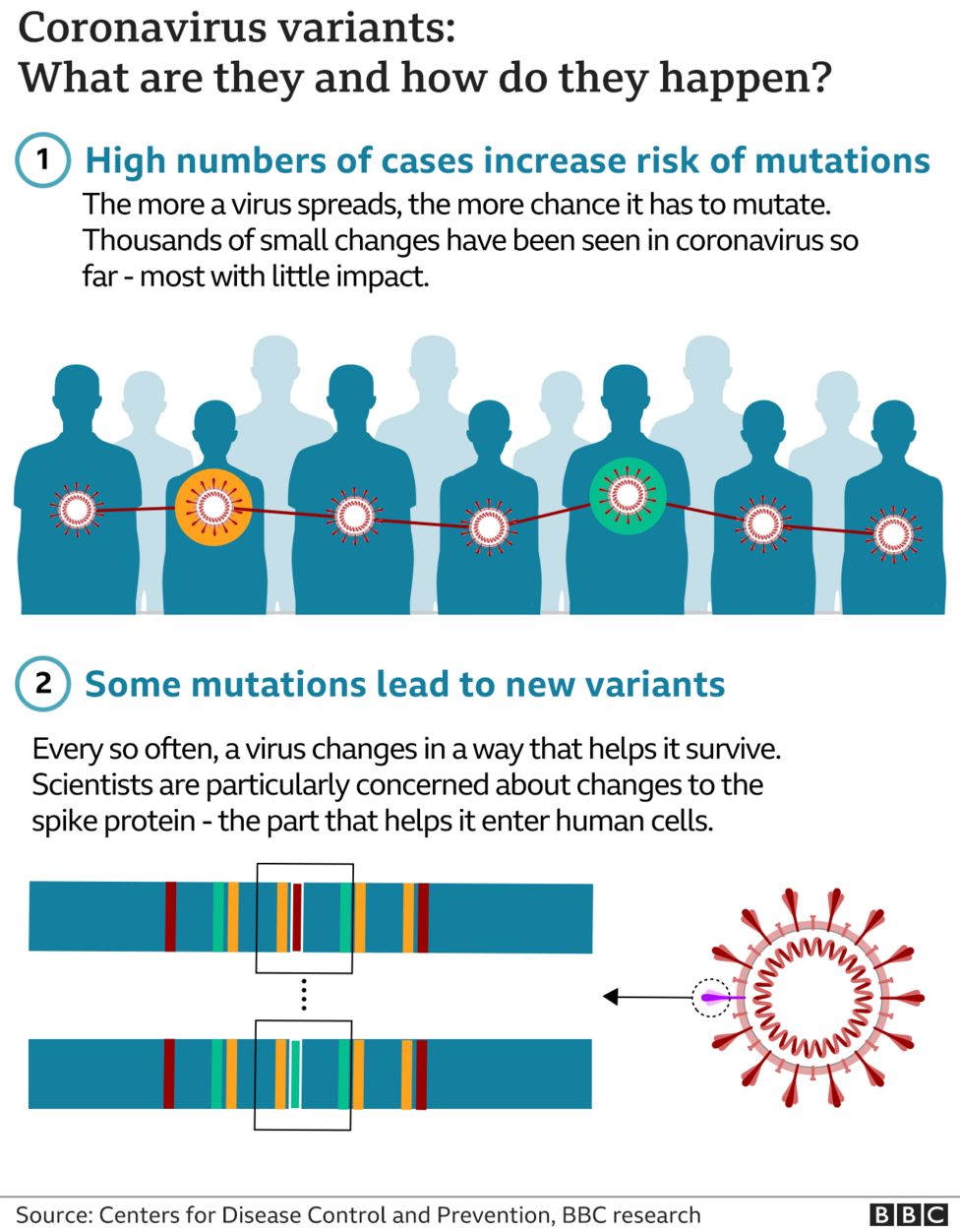 Adding to the concern is the rapid speed at which the variant has spread in South Africa's largely unvaccinated population.
Sharon Peacock, a professor of Public Health and Microbiology at the University of Cambridge, said that though the overall number of Covid-19 cases is actually relatively low in South Africa, there has been a significant increase in the past seven days.
She said while 273 new infections were recorded on November 16, the figure had risen to more than 1,200 new cases by November 25, with more than 80% coming from Gauteng province.
"The epidemiological picture suggests that this variant may be more transmissible, and several mutations are consistent with enhanced transmissibility," Peacock said in a comment subsequently shared by the UK's Science Media Centre.
Meanwhile, US infectious disease chief Dr Anthony Fauci said that while the reports on the new variant certainly warranted raising a "red flag," it was possible that current vaccines might still work to prevent serious illness.
"Until it's properly tested… we don't know whether or not it evades the antibodies that protect you against the virus," Dr Fauci explained.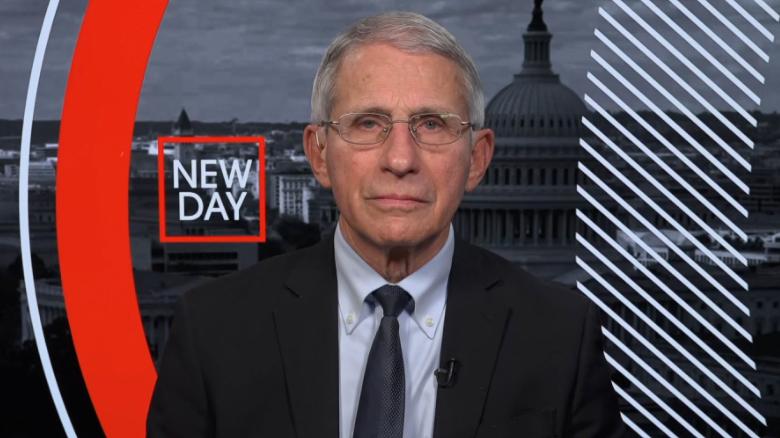 WHAT WE
DON'T

KNOW

This is still a new story with plenty of missing pieces, and only the passage of time and the scientific analysis of real-world data will fill in these blanks – not stories passed along on Facebook or other social media.

Experts are united in saying that despite the early concerns they have with Omicron, it's too early to tell what impact the variant will have, and whether or not the effectiveness of current vaccines will be sufficient. However, there is a degree of cautious optimism that the vaccines will still be our most formidable defence.

"I don't think we're going to see a situation where the vaccines will be rendered useless," said Jha. "I think that's exceedingly unlikely. The question is, is there a tiny hit to vaccine efficacy, or is there a large hit? I think we'll get some preliminary data probably in the next few days."

Professor James Naismith, a structural biologist from the University of Oxford, added, "It is bad news, but it's not doomsday." He said mutations in the variant suggested it may spread more quickly, but explained that transmissibility "is not just as simple as 'this amino acid does this'," but was determined by how mutations worked together.

Given the large number of mutations present in Omicron, it's understandable that time will be needed to gauge just how different – and in what ways – this variant is in comparison to others. Right now, we don't know.

Experts stressed, too, that more studies are also needed to understand the potential clinical severity of Omicron compared to previous variants.

It is also not known where the new mutation came from. While it was first identified in South Africa, it may have come from elsewhere. Despite the variant's true origin, health authorities worldwide have praised officials in South Africa for their quick reaction to the localised outbreak in Gauteng province and their sounding the alarm, which led to the speedy discovery and identification of the new B.1.1.529 variant.

Despite the widespread praise in scientific circles, however, authorities in South Africa have said they feel they are being "punished" for their discovery of the variant with the quick implementation of travel bans by governments around the world.
Vaccine makers, meanwhile, including Pfizer and AstraZeneca, are working rapidly to test the ability of their vaccines to neutralise the Omicron variant, and say they expect to have some early data in the next few weeks. Johnson & Johnson is also already testing its own vaccine against the new variant.
WHAT ABOUT MALAYSIA?
Crucially, there is no evidence to suggest Omicron is present in Malaysia. International travel restrictions have barely begun to be relaxed here in the first place, and the country is among scores worldwide already moving quickly to impose travel bans to and from the southern Africa region.
According to Health Minister Khairy Jamaluddin, Malaysia will ramp up its genomic surveillance in a bid to quickly detect any evidence of Omicron, and will also redouble its efforts to speed up the booster shot phase of the National Immunisation Programme to add another layer of protection.
Dr Lam Sai Kit, a research consultant at Universiti Malaya, suggested that Malaysia and the world should be prepared for a worst-case scenario that would involve targeted travel bans, enhanced border controls and testing, and rigid genome sequencing efforts. However, he stressed that in addition to continuing the same SOPs as currently in place, the vaccines still offer the best hope. "Getting vaccinated, as well as getting the booster dose, is still highly recommended," he said.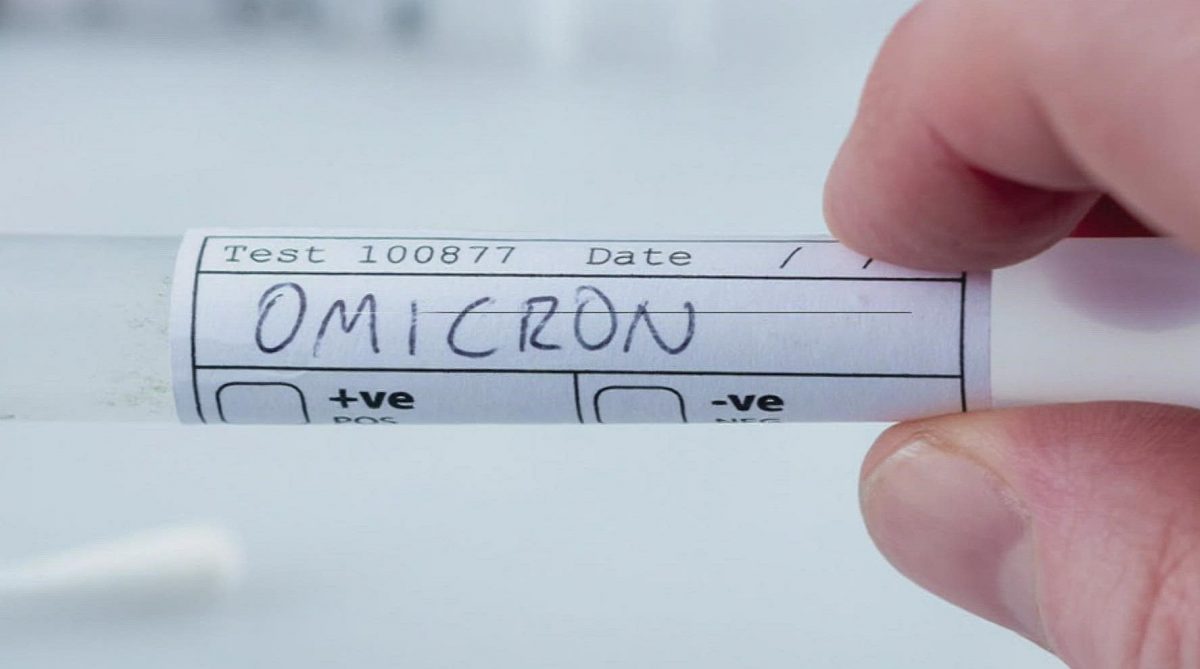 Malaysia has imposed a temporary entry ban on foreigners from several southern African countries without permanent resident (PR) status or working visas following the discovery of the Omicron variant. Khairy said on Friday that the travel ban would go into effect almost immediately, starting today (November 27).
Additionally, Khairy noted that Malaysians were temporarily prohibited from visiting South Africa, Botswana, Eswatini, Lesotho, Mozambique, Namibia, and Zimbabwe.
For now, it seems that continuing to do what we've been doing for nearly two years remains the order of the day: Wear your mask in public, wash your hands frequently, and, most importantly, get vaccinated – and be ready for your booster shot when your turn comes!
In the meantime, don't panic. New information will continue to be forthcoming over the next few weeks. Wait, watch, and always be sure that you get your information from confirmed, reputable sources.
---
"ExpatGo welcomes and encourages comments, input, and divergent opinions. However, we kindly request that you use suitable language in your comments, and refrain from any sort of personal attack, hate speech, or disparaging rhetoric. Comments not in line with this are subject to removal from the site. "
Comments