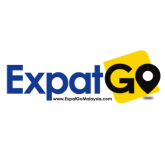 With so many international schools to choose from, what is the best fit for your child and family? Set amongst the expansive rolling hills in the city of Iskandar, Johor, Malaysia, a world-renowned architectural firm thoughtfully designed our award-winning 46-acre campus as a center of learning for academic excellence in holistic education. At Raffles American School, we prioritize the quality of your child's education and cater to their needs as unique individuals with tailored programs for all ages.
Let us have a look at five reasons why you should choose Raffles American School.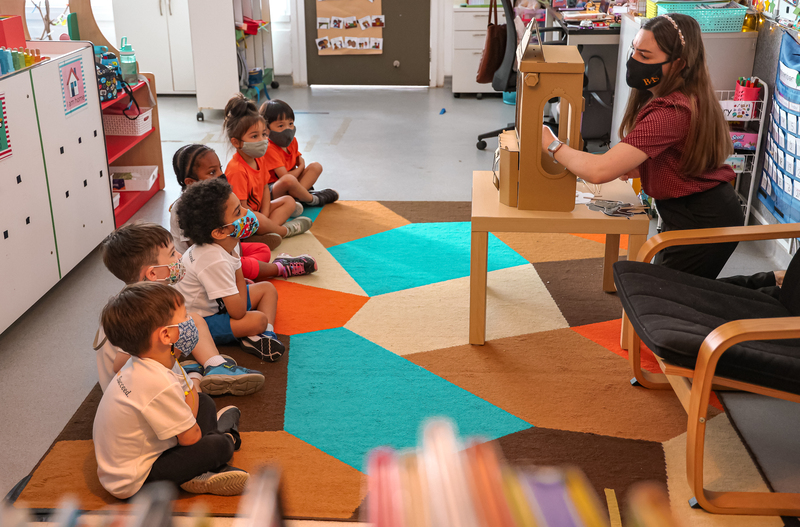 1. Multiple Pathways to Higher Education
RAS is one of the leading educational institutions in Southeast Asia. Graduates are accepted into many of the top 100 universities globally, including Columbia University, Tsinghua University, The University of British Columbia, Manchester University, The Hong Kong Polytechnic University, Monash University, Nottingham University, and many more. We cater to students from Pre-Kindergarten through to Grade 12 and offer two curriculum paths for our high school students. AP courses and the International Baccalaureate Diploma (IBDP) complement these advantages by offering students the option to focus on higher-level content across multiple disciplines.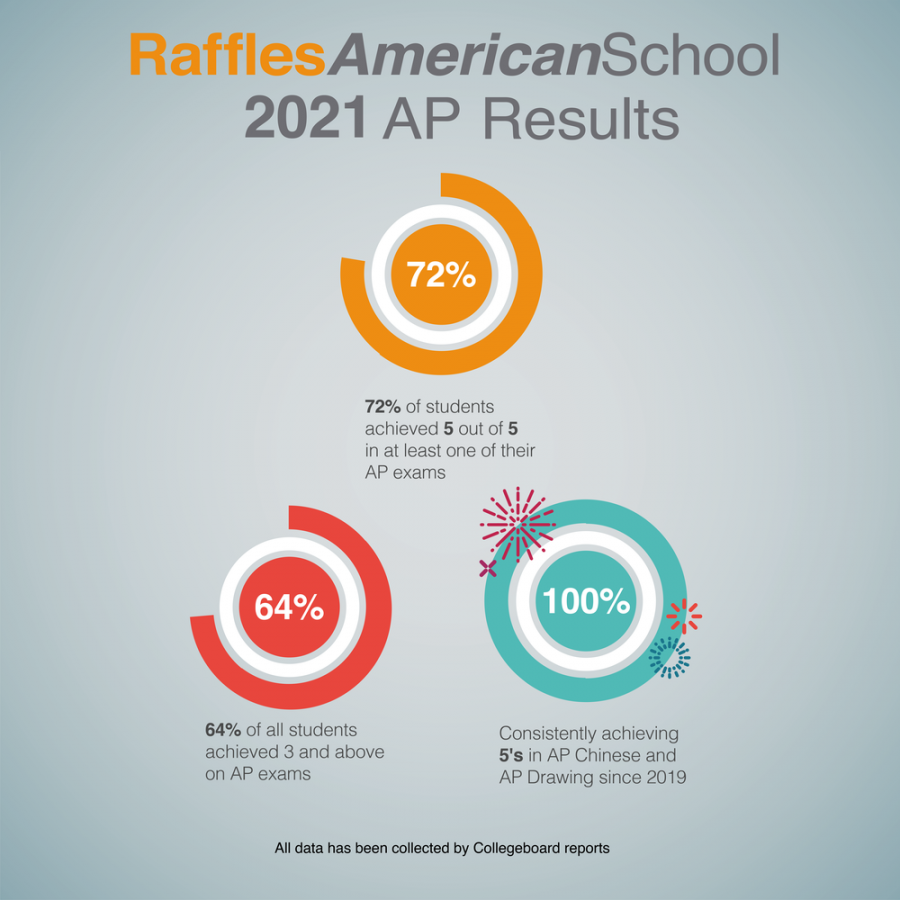 The Advanced Placement Programme (AP)
The AP program at Raffles American School allows students to take college-level classes during their high school education and customize their learning until graduation. The advantages of our AP classes allow students to complete their chosen US university degree in a shorter period and save money on their future university tuition.
By preparing students to be ahead of the curve with university-level course work, students will have more confidence and settle comfortably into the college lifestyle and education.
International Baccalaureate Diploma Programme (IBDP)
The International Baccalaureate Diploma Programme (IBDP) is an internationally recognized pathway that emphasizes intercultural tolerance, academic achievement, and student enrichment. A two-year commitment spanning grades eleven and twelve teaches students how to think critically, culminating in six rigorous subject exams overseen by an international body. The IB Diploma programme is beneficial for students who want a well-rounded education and develop communication, critical, conceptual, and analytical thinking skills.
2. Learn Through Play (Elementary)
At RAS, developing a well-rounded child is a priority to us. By using a combination of academics and the arts, we encourage children to be social, confident, intellectual, and emotionally in touch with the world around them. The inclusion of music, dance, and visual arts classes allows our students to express themselves through movement and music. These classes are vital in a child's development as they encourage problem-solving abilities, motor skills and stimulate physical and cognitive adroitness.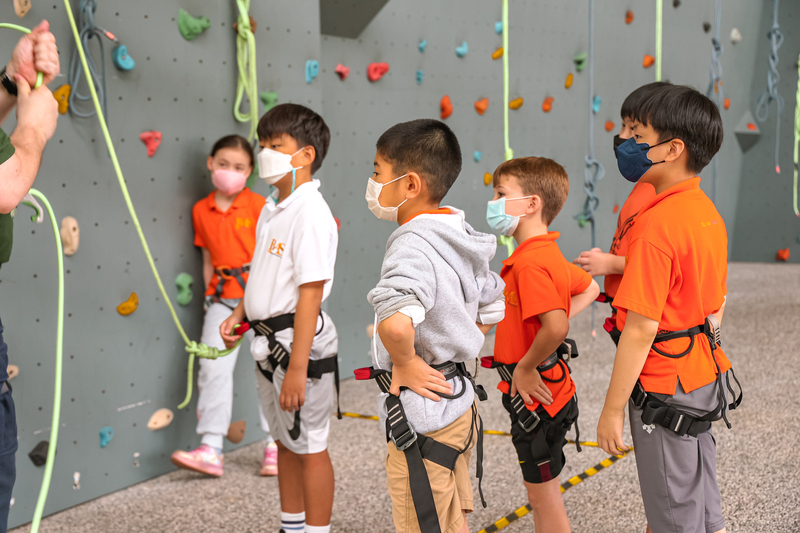 "Our Early Childhood Program at RAS focuses on learning through play. Sally Haughey describes children as "active constructors of their own knowledge," and they are just that. Children make sense of the world around them through play and discovery. Play supports children's cognitive development, social skills, and physical development. It's important to us that our Early Childhood Program engages our little learner's interests and enables them to be confident and independent." Shelby Mirams, Kindergarten Teacher at Raffles American School.
3. General Learning Outcomes
Our students are taught to apply learning objectives to all of their studies and lives. At every grade level and in every subject area, students will be given the opportunity to practice and provide feedback by demonstrating each skill in the General Learning Outcomes, which include the following:
Communication Skills
We work collaboratively and understand the importance of our voice in and out of the classroom to express our emotions, ideas, and individuality to others around us.
Organization and Research Skills
We continue to learn how to use technology and digital resources in the age of AI, research the world around us, and know how to use this knowledge responsibly.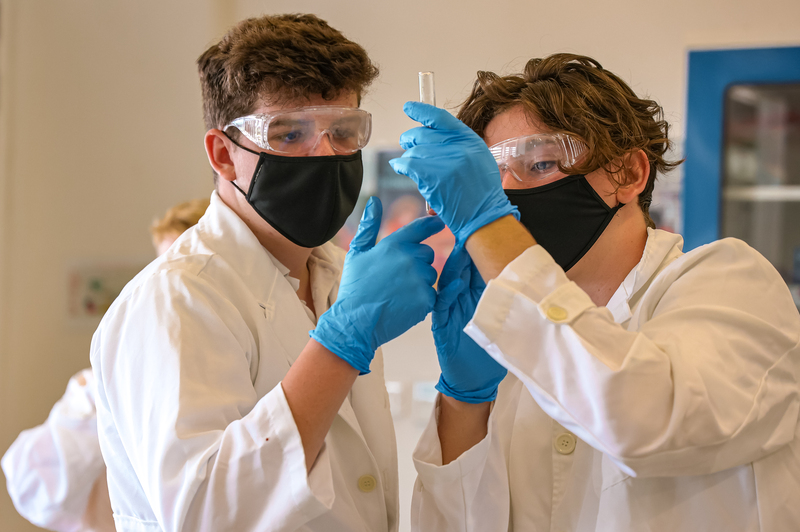 Character and interpersonal skills
We show empathy, tolerance, and understanding in our community and understand the importance of our personal contributions to a healthy social environment.
Problem Solving and Thinking Skills
We work independently and collaboratively to solve problems by applying knowledge, thinking critically, and taking responsible risks.
4. Our Supportive Community
Transferring to a new school or country can be considerably daunting, but we encourage our parents to lean on us for support. At Raffles American School, we run an independent non-profit organization, "Raffles Parents for Education" (RPFE). The RPFE is run entirely by volunteers, who provide a supportive network of parents and staff to ensure that you feel comfortable and cared for while you're at RAS. Additionally, we run social events, activities, and information sessions to maintain our thriving community.
Our past events have included; the RAS Carnival, outdoor movie nights, wine and cheese nights, family fun days, beach excursions, and quiz nights.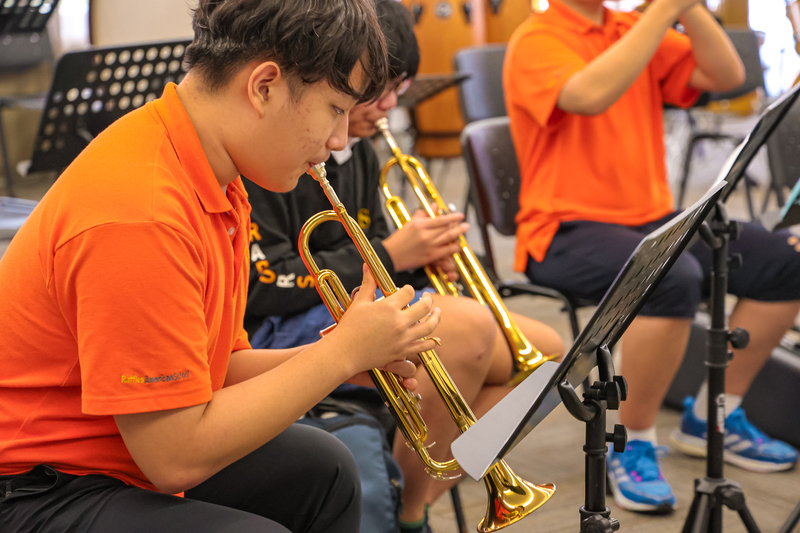 5. Our Facilities
At Raffles American School, we are proud to have a campus with unparalleled state-of-the-art facilities, including technology-integrated classrooms, science labs, visual art, dance, and performing arts studios, and a performing arts center, including an 800 seater auditorium a black box theater. The campus also features a host of athletic amenities, including two separate indoor air-conditioned gymnasiums, an Olympic size swimming pool, a shallow training pool, outdoor tennis, and basketball courts, soccer field, and stadium, which includes a second full-size soccer field, track, and field, and 400-meter running track.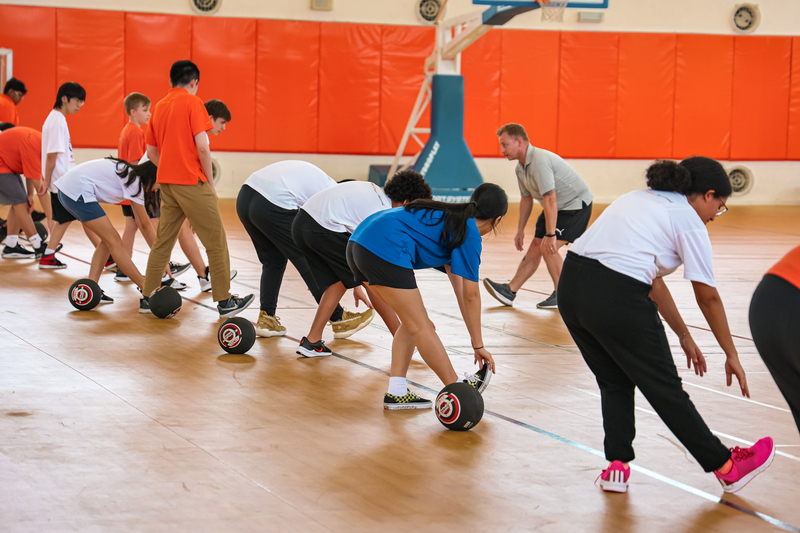 Environmental sustainability lies within the cultural heart of the school, which is visible in the campus design. The building design emphasizes passive-cooling techniques such as cross-ventilation and the stack effect, in addition to exterior shading. Although our school spans a vast area, this advanced design has ensured that we have minimized our school's carbon footprint.
At Raffles American School, we pride ourselves on having a place of learning that encourages critical thinking, inspires creativity and innovation while providing them with every opportunity to succeed and become the very best versions of themselves. Our passion, dedication, and care for our students are our utmost priority.
If you or a family member would like a tour and introduction to our school, please contact our admissions team at [email protected].
---
"ExpatGo welcomes and encourages comments, input, and divergent opinions. However, we kindly request that you use suitable language in your comments, and refrain from any sort of personal attack, hate speech, or disparaging rhetoric. Comments not in line with this are subject to removal from the site. "
Comments