If you're searching for the perfect gift for the bookworm in your life, or even yourself, these are reads that will exceed expectations.
With the literary world celebrating more authors of colour, our bookshelves have been benefiting greatly from a kaleidoscope of blinding talent from around the world! Close the year with a great read or two from this avant-garde list of brilliant authors, several of whom are celebrating the success of their debut novel.
From fantasy to young adult, science fiction to thrillers, there's something for every avid reader looking for a new experience of a different world.
A MASTER OF DJINN BY P. DJELI CLARK
Fantasy / Fiction
A 2021 NEIBA Book Award Finalist!
Nebula, Locus, and Alex Award-winner P. Djèlí Clark goes full-length for the first time in his dazzling debut novel
Cairo, 1912: Though Fatma el-Sha'arawi is the youngest woman working for the Ministry of Alchemy, Enchantments and Supernatural Entities, she's certainly not a rookie, especially after preventing the destruction of the universe last summer.
So when someone murders a secret brotherhood dedicated to one of the most famous men in history, al-Jahiz, Agent Fatma is called onto the case. Al-Jahiz transformed the world forty years ago when he opened up the veil between the magical and mundane realms, before vanishing into the unknown. This murderer claims to be al-Jahiz, returned to condemn the modern age for its social oppressions. His dangerous magical abilities instigate unrest in the streets of Cairo that threaten to spill over onto the global stage.
Alongside her Ministry colleagues and a familiar person from her past, Agent Fatma must unravel the mystery behind this imposter to restore peace to the city — or face the possibility he could be exactly who he seems…
AFTERPARTIES BY ANTHONY VEASNA SO
Fiction
INSTANT NEW YORK TIMES BESTSELLER
Named a Best Book of the Year by: New York Times * NPR * Washington Post * LA Times * Kirkus Reviews * New York Public Library * Chicago Public Library * Harper's Bazaar * Time.com
A vibrant story collection about Cambodian-American life—immersive and comic, yet unsparing—that offers profound insight into the intimacy of queer and immigrant communities.
Seamlessly transitioning between the absurd and the tenderhearted, balancing acerbic humor with sharp emotional depth, Afterparties offers an expansive portrait of the lives of Cambodian-Americans. As the children of refugees carve out radical new paths for themselves in California, they shoulder the inherited weight of the Khmer Rouge genocide and grapple with the complexities of race, sexuality, friendship, and family.
A high school badminton coach and failing grocery store owner tries to relive his glory days by beating a rising star teenage player. Two drunken brothers attend a wedding afterparty and hatch a plan to expose their shady uncle's snubbing of the bride and groom. A queer love affair sparks between an older tech entrepreneur trying to launch a "safe space" app and a disillusioned young teacher obsessed with Moby-Dick. And in the sweeping final story, a nine-year-old child learns that his mother survived a racist school shooter.
The stories in Afterparties, powered by So's skill with the telling detail, are like beams of wry, affectionate light, falling from different directions on a complicated, struggling, beloved American community.
AMERICAN BETIYA BY ANURADHA D.RAJUKAR
Young Adult
A luminous story of a young artist grappling with first love, family boundaries and the complications of a cross-cultural relationship. Perfect for fans of Sandhya Menon, Erika Sanchez and Jandy Nelson.
Rani Kelkar has never lied to her parents, until she meets Oliver. The same qualities that draw her in—his tattoos, his charisma, his passion for art—make him her mother's worst nightmare.
They begin dating in secret, but when Oliver's troubled home life unravels, he starts to ask more of Rani than she knows how to give, desperately trying to fit into her world, no matter how high the cost. When a twist of fate leads Rani from Evanston, Illinois to Pune, India for a summer, she has a reckoning with herself—and what's really brewing beneath the surface of her first love.
Winner of SCBWI's Emerging Voices award, Anuradha D. Rajurkar takes an honest look at the ways cultures can clash in an interracial relationship. Braiding together themes of sexuality, artistic expression, and appropriation, she gives voice to a girl claiming ownership of her identity, one shattered stereotype at a time.
"A brave, beautiful exploration of identity—those thrust upon us, and those we forge for ourselves." — Elana K. Arnold, award-winning author of What Girls Are Made Of.
ARSENIC AND ADOBO BY MIA P. MANANSALA
Mystery / Thriller
One of BuzzFeed's Highly Anticipated Mystery Novels of 2021!

The first book in a new culinary cozy series full of sharp humor and delectable dishes—one that might just be killer….

When Lila Macapagal moves back home to recover from a horrible breakup, her life seems to be following all the typical rom-com tropes. She's tasked with saving her Tita Rosie's failing restaurant, and she has to deal with a group of matchmaking aunties who shower her with love and judgment. But when a notoriously nasty food critic (who happens to be her ex-boyfriend) drops dead moments after a confrontation with Lila, her life quickly swerves from a Nora Ephron romp to an Agatha Christie case.

With the cops treating her like she's the one and only suspect, and the shady landlord looking to finally kick the Macapagal family out and resell the storefront, Lila's left with no choice but to conduct her own investigation. Armed with the nosy auntie network, her barista best bud, and her trusted Dachshund, Longanisa, Lila takes on this tasty, twisted case and soon finds her own neck on the chopping block…
CULTISH: THE LANGUAGE OF FANATICISM BY AMANDA MONTELL
Nonfiction
The author of the widely praised Wordslut analyzes the social science of cult influence: how cultish groups from Jonestown and Scientology to SoulCycle and social media gurus use language as the ultimate form of power.
What makes "cults" so intriguing and frightening? What makes them powerful? The reason why so many binge Manson documentaries by the dozen and fall down rabbit holes researching suburban moms gone QAnon is because we're looking for a satisfying explanation for what causes people to join and more importantly, stay in extremist groups. We secretly want to know: could it happen to me? Amanda Montell's argument is that, on some level, it already has.
Our culture tends to provide pretty flimsy answers to questions of cult influence, mostly having to do with vague talk of "brainwashing." But the true answer has nothing to do with freaky mind-control wizardry or "drinking the Kool-Aid." In Cultish, Montell argues that the key to manufacturing intense ideology, community, and us/them attitudes all comes down to language. In both positive ways and shadowy ones, cultish language is something we hear and are influenced by every single day.
Through juicy storytelling and cutting original research, Montell exposes the verbal elements that make a wide spectrum of communities "cultish," revealing how they affect followers of groups as notorious as Heaven's Gate, but also how they pervade our modern start-ups, Peloton leaderboards, and Instagram feeds. Incisive and darkly funny, this enrapturing take on the curious social science of power and belief will make you hear the fanatical language of "cultish" everywhere.
DIAL A FOR AUNTIES BY JESSE Q. SUTANTO
Mystery / Thriller
One of NPR's Best Books of 2021!
What happens when you mix one (accidental) murder with two thousand wedding guests, and then toss in a possible curse on three generations of an immigrant Chinese-Indonesian family? You get four meddling Asian aunties coming to the rescue!
When Meddelin Chan ends up accidentally killing her blind date, her meddlesome mother calls for her even more meddlesome aunties to help get rid of the body. Unfortunately, a dead body proves to be a lot more challenging to dispose of than one might anticipate, especially when it is inadvertently shipped in a cake cooler to the over-the-top billionaire wedding Meddy, her Ma, and aunties are working at an island resort on the California coastline. It's the biggest job yet for the family wedding business — "Don't leave your big day to chance, leave it to the Chans!" — and nothing, not even an unsavory corpse, will get in the way of her auntie's perfect buttercream flowers.

But things go from inconvenient to downright torturous when Meddy's great college love — and biggest heartbreak — makes a surprise appearance amid the wedding chaos. Is it possible to escape murder charges, charm her ex back into her life, and pull off a stunning wedding all in one weekend?
KLARA AND THE SUN BY KAZUO ISHIGURO
Fiction / Science Fiction
A NEW YORK TIMES Notable Book of the Year • GOOD MORNING AMERICA Book Club Pick

"What stays with you in 'Klara and the Sun' is the haunting narrative voice — a genuinely innocent, egoless perspective on the strange behavior of humans obsessed and wounded by power, status and fear." — Booker Prize committee.
Here is the story of Klara, an Artificial Friend with outstanding observational qualities, who, from her place in the store, watches carefully the behavior of those who come in to browse, and of those who pass on the street outside. She remains hopeful that a customer will soon choose her. Klara and the Sun is a thrilling book that offers a look at our changing world through the eyes of an unforgettable narrator, and one that explores the fundamental question: what does it mean to love?
RADIANT FUGITIVES BY NAWAAZ AHMED
Fiction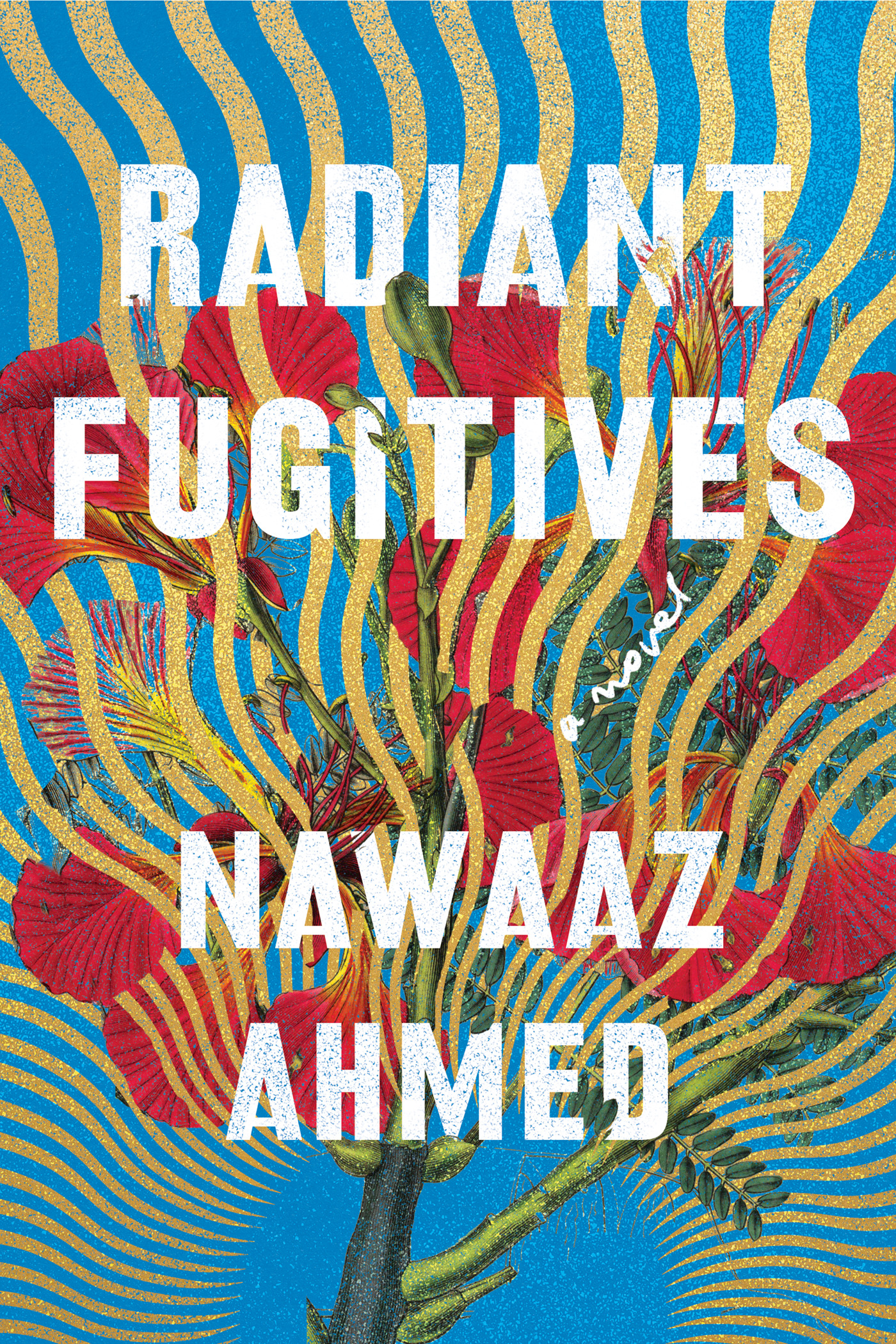 In the last weeks of her pregnancy, a Muslim Indian lesbian living in San Francisco receives a visit from her estranged mother and sister that surfaces long held secrets and betrayals in this "sweeping family saga . . . with the beautiful specificity of real lives lived, loved, and fought for" (Entertainment Weekly).
Working as a consultant for Kamala Harris's attorney general campaign in Obama-era San Francisco, Seema has constructed a successful life for herself in the West, despite still struggling with her father's long-ago decision to exile her from the family after she came out as lesbian. Now, nine months pregnant and estranged from the Black father of her unborn son, Seema seeks solace in the company of those she once thought lost to her: her ailing mother, Nafeesa, traveling alone to California from Chennai, and her devoutly religious sister, Tahera, a doctor living in Texas with her husband and children.
But instead of a joyful reconciliation anticipating the birth of a child, the events of this fateful week unearth years of betrayal, misunderstanding, and complicated layers of love — a tapestry of emotions as riveting and disparate as the era itself.
Told from the point of view of Seema's child at the moment of his birth, and infused with the poetry of Wordsworth and Keats and verses from the Quran, Radiant Fugitives is a moving tale of a family and a country grappling with acceptance, forgiveness, and enduring love.
SET BOUNDARIES, FIND PEACE: A GUIDE TO RECLAIMING YOURSELF BY NEDRA GLOVER TAWWAB
Nonfiction
The instant New York Times bestseller!
End the struggle, speak up for what you need, and experience the freedom of being truly yourself.
Healthy boundaries. We all know we should have them–in order to achieve work/life balance, cope with toxic people, and enjoy rewarding relationships with partners, friends, and family. But what do "healthy boundaries" really mean–and how can we successfully express our needs, say "no," and be assertive without offending others?
Licensed counselor, sought-after relationship expert, and one of the most influential therapists on Instagram Nedra Glover Tawwab demystifies this complex topic for today's world. In a relatable and inclusive tone, Set Boundaries, Find Peace presents simple-yet-powerful ways to establish healthy boundaries in all aspects of life. Rooted in the latest research and best practices used in cognitive behavioral therapy (CBT), these techniques help us identify and express our needs clearly and without apology–and unravel a root problem behind codependency, power struggles, anxiety, depression, burnout, and more.
THE PROPHETS BY ROBERT JONES, JR.
Fiction
Best Book of the Year
NPR • The Washington Post • TIME • USA Today • Real Simple
Instant New York Times Bestseller • One of the New York Times Notable Books of the Year • Finalist for the National Book Award
A singular and stunning debut novel about the forbidden union between two enslaved young men on a Deep South plantation, the refuge they find in each other, and a betrayal that threatens their existence.
Isaiah was Samuel's and Samuel was Isaiah's. That was the way it was since the beginning, and the way it was to be until the end. In the barn they tended to the animals, but also to each other, transforming the hollowed-out shed into a place of human refuge, a source of intimacy and hope in a world ruled by vicious masters. But when an older man — a fellow slave — seeks to gain favour by preaching the master's gospel on the plantation, the enslaved begin to turn on their own. Isaiah and Samuel's love, which was once so simple, is seen as sinful and a clear danger to the plantation's harmony.

With a lyricism reminiscent of Toni Morrison, Robert Jones, Jr., fiercely summons the voices of slaver and enslaved alike, from Isaiah and Samuel to the calculating slave master to the long line of women that surround them, women who have carried the soul of the plantation on their shoulders. As tensions build and the weight of centuries — of ancestors and future generations to come — culminates in a climactic reckoning, The Prophets fearlessly reveals the pain and suffering of inheritance, but is also shot through with hope, beauty, and truth, portraying the enormous, heroic power of love.
---
"ExpatGo welcomes and encourages comments, input, and divergent opinions. However, we kindly request that you use suitable language in your comments, and refrain from any sort of personal attack, hate speech, or disparaging rhetoric. Comments not in line with this are subject to removal from the site. "
Comments