Malaysians are by no means ready to abandon their legacy shopping malls, but a slowly growing e-commerce industry in the country was shoved headlong into the major leagues by the Covid-19 pandemic, and big players Lazada and Shopee are now increasingly important in Malaysia's retail landscape.
The year was 1994, and using a start-up loan from his parents, an enterprising young American named Jeff Bezos started a fledgling internet-based bookstore that he ran out of his garage in Bellevue, Washington. Even the internet itself was still a relatively fresh new thing in the US at the time, with most people there getting online via gateways like CompuServe or America Online.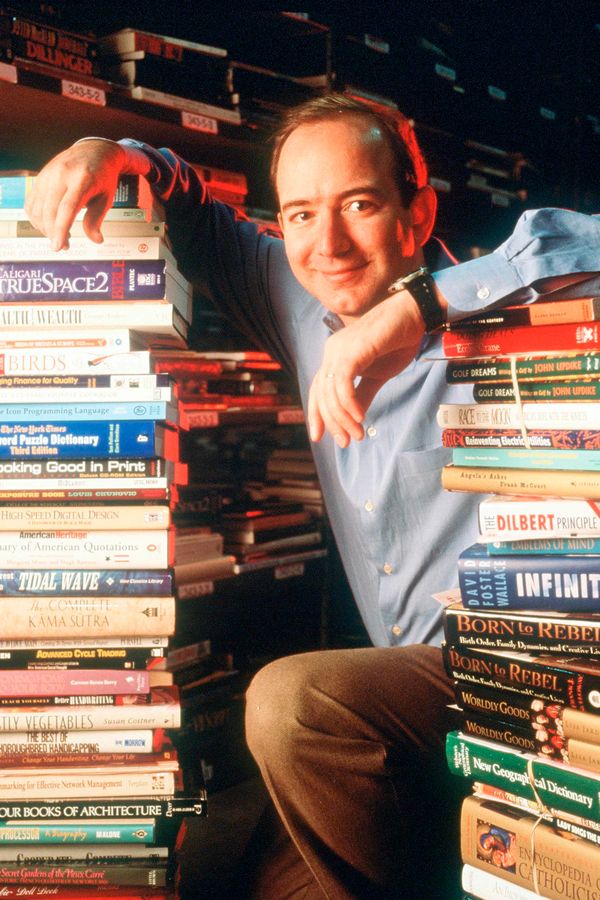 The 30-year-old Bezos, with a degree in electrical engineering and computer science, grew his company quickly during the dot-com boom of the late 1990s, and – with its name chosen somewhat randomly out of the dictionary for its reference to something that was both exotic and different – Amazon.com went public just three years after its founding.
The rest, as they say, is history, and though 'e-commerce' was already a thing by that time – the term originated in California in 1984 – Amazon's rapid growth, along with that of eBay, which also launched in 1995, propelled the industry's meteoric rise in popularity in the US, with other countries rapidly following suit.
By 1999, e-commerce transactions surpassed $150 billion globally, though that was but a dim foreshadowing of what was to come. Less than two decades later, the economic impact of global e-commerce was truly staggering: retail transactions alone reached more than $2.3 trillion, while overall e-commerce transactions (including business-to-business) approached a jaw-dropping $30 trillion. And it's only grown since then, particularly amplified by the last two years of the pandemic, with countless stay-at-home periods enacted by countries around the world at various times.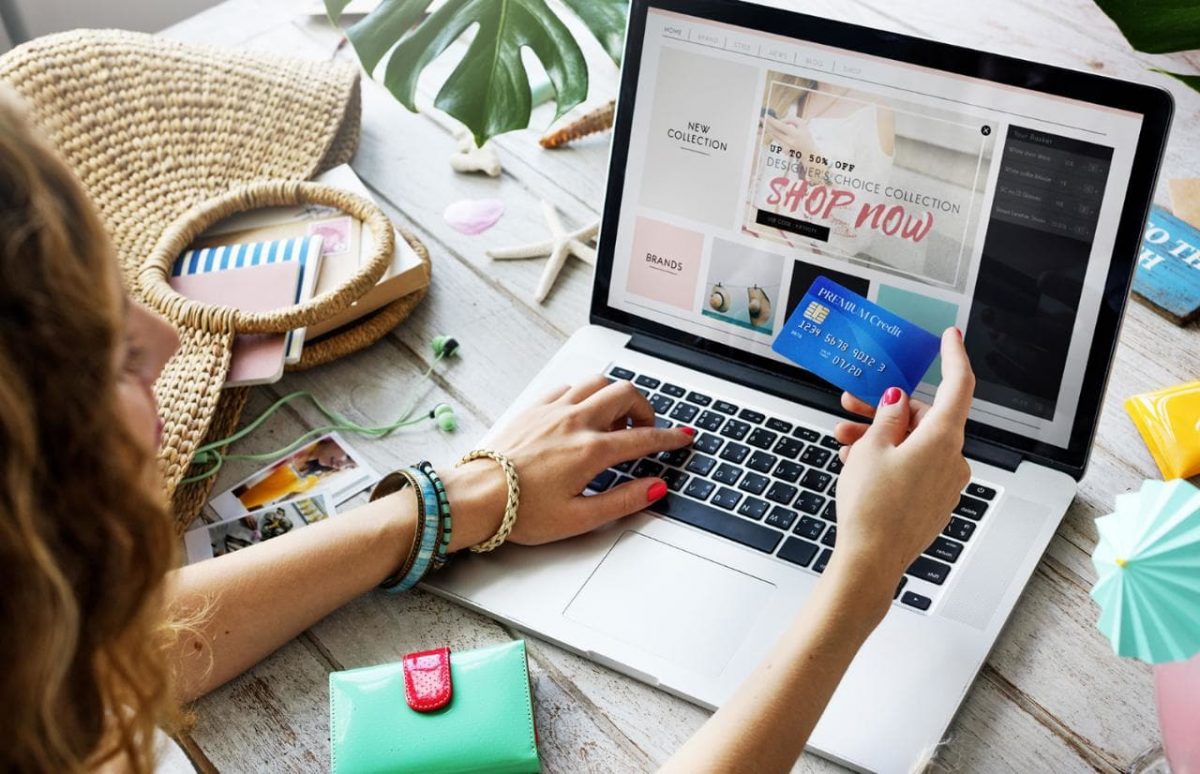 MALAYSIA JOINS THE PARTY
To say that Malaysia arrived late on the e-commerce scene is probably an understatement. Lazada was the first shopping site of any significant size, founded as a copycat model based on Amazon through a German incubator company called Rocket Internet which basically establishes companies that duplicate the business models of successful US tech or internet companies in emerging markets.
Lazada was founded in 2012 and subsequently soft-launched in a number of Southeast Asian markets that year, with a full launch in 2014. It quickly became evident that e-commerce's most basic business model was inherently fraught with challenge in an economy that was still largely cash-based, and where consumers expressed a clear preference for shopping in physical stores. Even by 2015, just 1% of consumers in Malaysia were shopping online – a fraction of that in developed economies where cards and electronic banking are more commonplace. The challenges were only deepened by unreliable delivery, poor (or non-existent) return and exchange mechanisms, and a search function on the shopping site that often returned dubious results.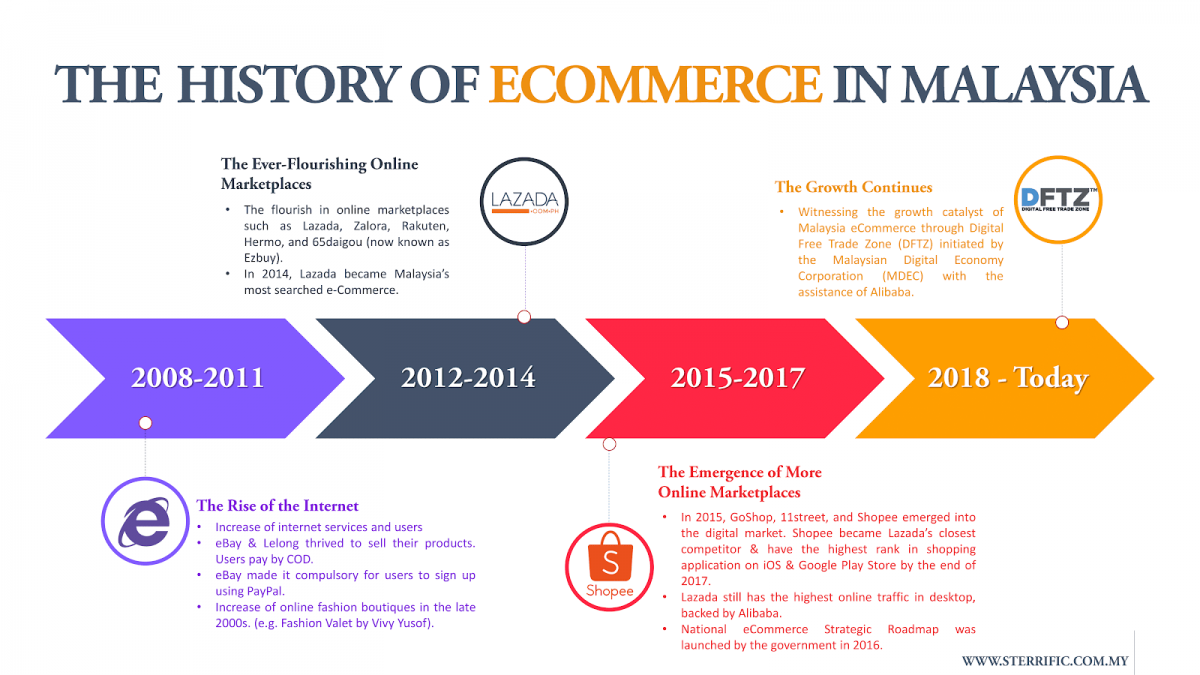 Still, Lazada continued soldiering on, but they wouldn't do so alone for long. In 2015, Shopee launched in Singapore. Few things fuel innovation and improvement like competition, and the e-commerce industry is no exception. Suddenly, online shoppers had a choice between two relatively sizeable platforms, and a scramble for dominance quickly took shape. A year after Shopee's entry into the market, Chinese behemoth Alibaba Group acquired a minimum 51% controlling interest in Lazada, which, with the infusion of another $1 billion the following year, increased the stake to 83%. A year after that, Alibaba invested another $2 billion, and effectively assumed ownership from that point on.
GOING VIRAL
Both e-commerce sites continued to grow incrementally in Malaysia, and as consumers increasingly embraced a shift to e-banking and digital wallets throughout 2018 and 2019, the acceptance of online shopping grew in tandem.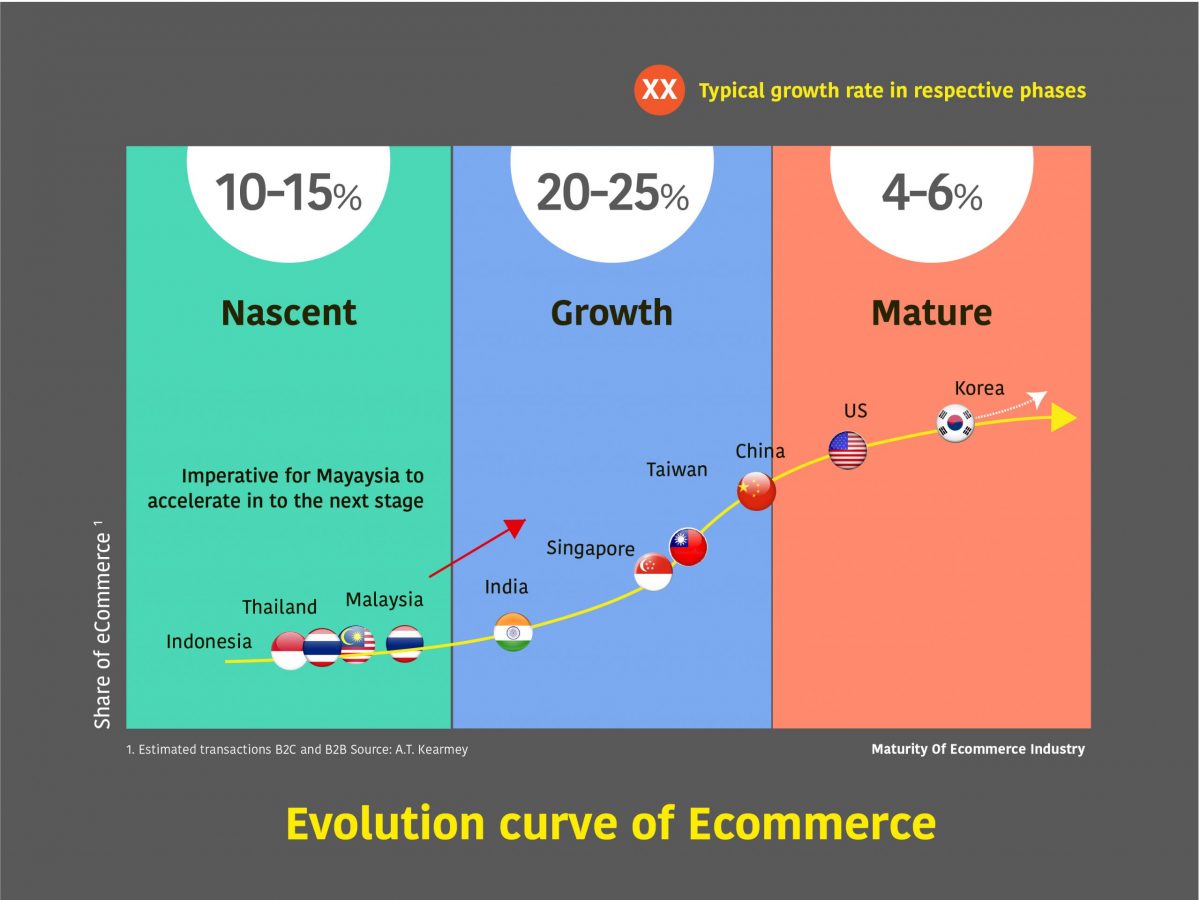 But it's probably safe to say that e-commerce realised its biggest, most lucrative jump thanks to an insidious, microscopic virus that we all know far too well. The normal lives of Malaysians came to a crashing halt on March 18, 2020 with the beginning of what would ultimately be a patchwork succession of hard and soft lockdowns. With traditional brick-and-mortar retail shops, malls, and restaurants all forced to close to in-person business dealings, Malaysians pivoted to online shopping and food delivery options by necessity. For many, it was a new exposure to the landscape of choice, convenience, and cost-effectiveness offered by shopping online. Commensurately, the e-commerce industry in the country experienced a dramatic surge in both growth and maturity, as partnerships with logistics players and last-mile delivery services multiplied.
The sites themselves have also improved, albeit rather more incrementally. The accuracy of search results has gotten better, and sorting ability has also been upgraded here and there. Integration with multiple payment options has definitely been a bright spot, too.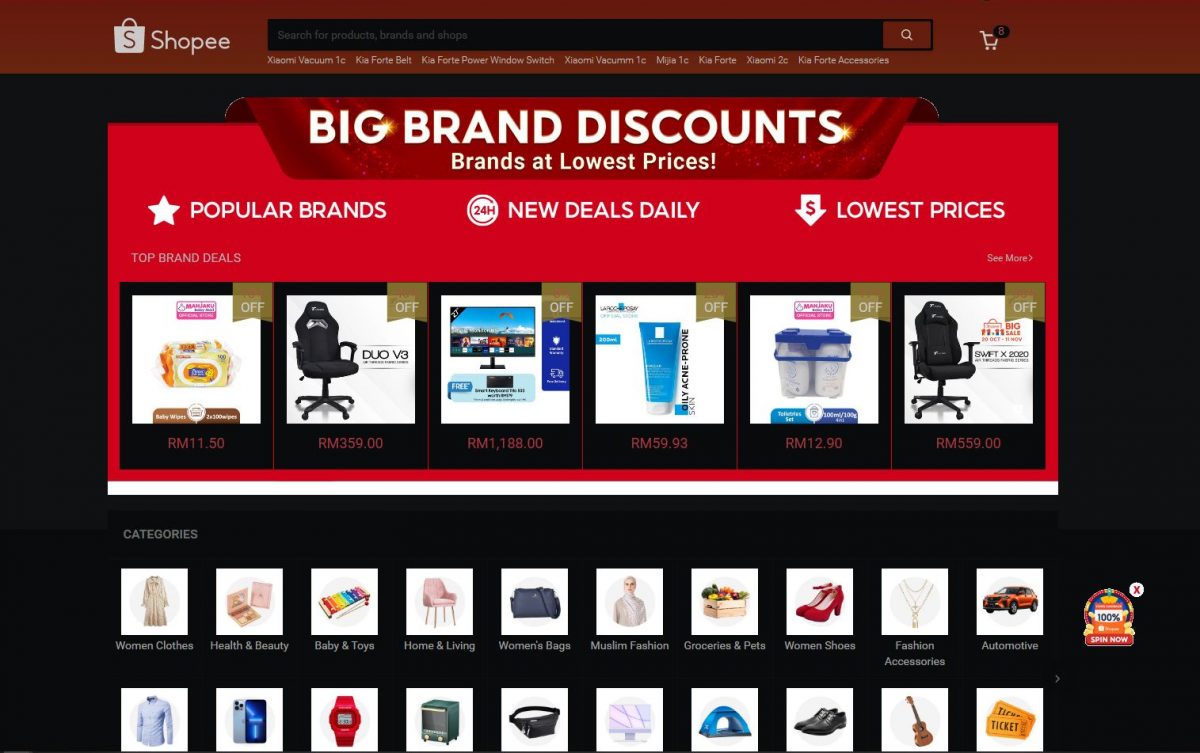 However, the user experience still lags significantly behind more mature e-commerce sites, with Amazon of course still setting the standard – hardly surprising given the company's immensely deep pockets and 20-year head start.
But there's an ace in the hole for local e-commerce sites: a one-day shopping event that's rather uniquely Asian.
ONE SINGULAR SENSATION
Just as the United States created a shopping holiday out of the day after Thanksgiving – Black Friday (presumably so named because it was the one day on which retailers would see their yearly accounting books move out of the red and into the black) – China turned an otherwise innocuous date into a shopping frenzy.
November 11 was observed by Chinese for years as sort of an anti-Valentine's Day; a date celebrated by single people. (11.11 – nothing but ones… get it?) Ever-opportunistic, e-commerce latched onto this day as a major sales day. Other similar 'sales holidays' were floated as well (7.7, 8.8, etc.) – but nothing carried the panache or the psychological punch of the double-digit Singles' Day, 11.11.
Now, in just a few years' time, 11.11 has become in Asia what Black Friday is in America: the biggest single-day sales event of the year. But unlike Black Friday – which was born in brick-and-mortar stores and merely grew to encompass e-commerce (along with its dedicated online counterpart in the US, Cyber Monday, the Monday immediately following Black Friday) – 11.11 was incubated fully in the digital domain, at least regionally. Traditional retailers have certainly tried to ride the frenzied coattails of the 11.11 supersale, but it's in the realm of e-commerce where this date delivers nearly all of its impact.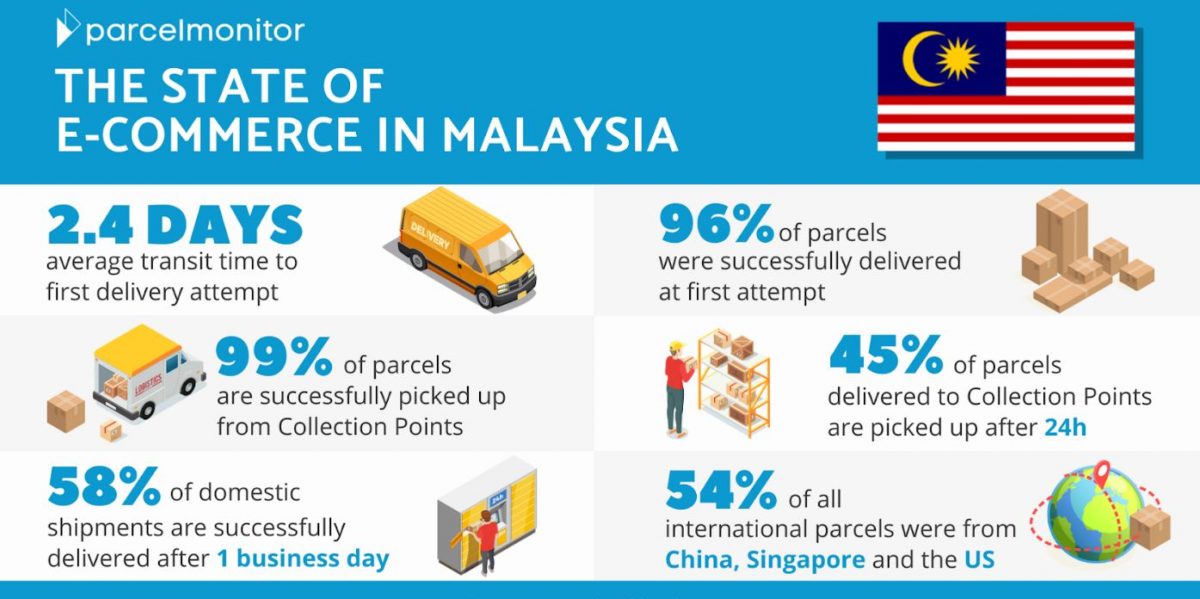 The annual sales blitz isn't just a cash cow for e-retailers; for many, it's helped them to define their entire online footprint and develop sales and marketing strategies for the rest of the year, not just one day in November. (It also gives them the cashflow to implement those strategies.)
"We love the flash sales feature [on 11.11] as it generates the highest exposure and traffic for us, as well as attract return customers," said Fully Ecommerce Sdn Bhd director Fiorella Ng Yuen Kuan, in just one example reported recently by The Star. "During our first 11.11 event with Lazada, we saw an 800% uplift in sales. The platform voucher and perks helped loads in converting sales, achieving up to RM1.2 million sales throughout the whole campaign period."
The sheer reach of the internet also helps small business reach far more prospective customers than they ever would with a small, local shop – and often with lower overhead. A single shop in Kajang, for example, would only draw customers from quite nearby, perhaps with a small percentage from elsewhere in Greater KL or beyond. But that same shop, with a good e-commerce presence, can attract shoppers from all over Peninsular Malaysia, growing its prospective customer base from a few hundred or a few thousand to several million.
The industry is finding its feet with increased confidence in the wake of the long Covid crisis, too. According to Lazada's latest Digital Commerce Confidence Index report, 76% of Southeast Asia's online sellers report feeling optimistic about future growth, despite operational challenges, such as supply shortages and shipping delays courtesy of the pandemic.
In fact, with over 900 sellers participating in the recent survey, four out of five (79%) respondents confirmed that they are increasing inventory levels, and almost half of those surveyed (47%) were looking to boost their staffing levels for the end-of-year period, too.
So get your credit card ready and prepare for those 12.12 sales next week! As Malaysia's e-commerce landscape grows and matures, each year's online holiday shopping should get progressively better, easier, and more rewarding!
---
"ExpatGo welcomes and encourages comments, input, and divergent opinions. However, we kindly request that you use suitable language in your comments, and refrain from any sort of personal attack, hate speech, or disparaging rhetoric. Comments not in line with this are subject to removal from the site. "
Comments