Over a dozen variants into the coronavirus, we're all getting acquainted with the Greek alphabet in a way we'd rather not. Now with Omicron, we may be either looking at a fresh new battle or witnessing the beginning of an end to a long pandemic. Here's how things stand now.
Though the Delta variant upended a pandemic-weary world all over again several months ago, one thing you could say was that at least it was easy and straightforward to pronounce. Now we're on Omicron, and not only is there not a broad consensus yet on the health implications of this latest 'variant of interest,' there's not even agreement on how to say the word. (Some dictionaries say OH-muh-kron, while others say AH-muh-kron. It's definitely not OM-nuh-kron, though.)
First identified and reported as SARS-CoV-2 B.1.1.529 in late November from specimens collected in Botswana (November 11) and South Africa (November 14), Omicron – named for the 15th letter of the Greek alphabet, which, even though Xi was skipped, tells you just how far down the list for variants we are now – was declared a 'variant of concern' by the World Health Organization on November 30. The United States quickly followed suit with its own such declaration on December 1. Stories about the alarming and unprecedented number of mutations on the Omicron variant ricocheted around the globe. And at this point, many of the world's governments panicked and reacted – by most accounts now – very poorly.
Swift and expansive travels bans were hastily put into place by a significant number of countries, including Malaysia, barring travel to or from a number of sub-Saharan countries in Africa, including several with no reported cases of Omicron at all. The WHO and other global watchdogs howled in protest, but nearly two years' worth of soaring death tolls and wrecked economies meant nobody was listening.
"Travel bans equate to punishment for these countries doing the right thing and sounding the alarm quickly," some groups said. "This highlights the cruelty of the world's vaccine inequality," others said, pointing out that while wealthy countries roll out third booster shots for all their citizens, only 10% of the people in African countries have been vaccinated at all, and with such low rates, the continent will be little more than a warm incubator for more mutations of the virus. "It was only the discovery of the variant that happened last week," still other groups insisted. "There's no way a travel ban implemented weeks after the fact will contain the spread of the variant."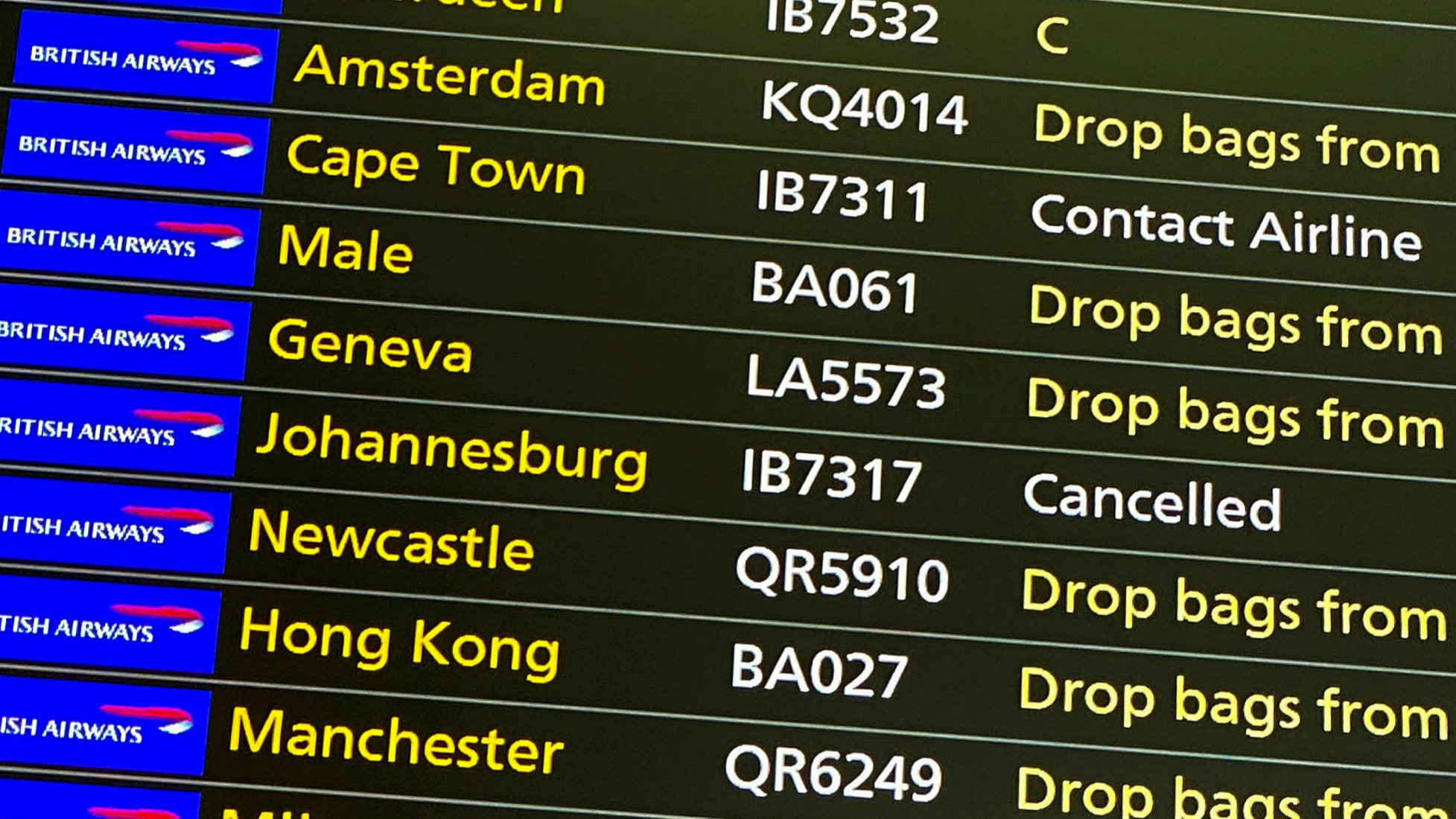 The first two points have a lot of validity, but on that last point, they were inarguably 100% correct. Within days, despite the iron-clad travel bans, Omicron was identified in multiple other countries. Within a few more days, it had been found on all six inhabited continents. Containment was not an option and never had been, so the travel bans, though perhaps understandable on some level, were nevertheless completely pointless and highly damaging.
SHOULD WE BE WORRIED?
It seems that every day, the news outlets of the world are littered with what appear to be contradictory messages about Omicron. It's not that bad. It's the most transmissible variant yet. Symptoms are mild. Vaccines are effective against it. Vaccines are ineffective against it. The booster shot gives full protection. Omicron can evade immunity.
And if there's this much uncertainty in legitimate news media, we can only imagine how bad it is in that crucible of misinformation, guesswork, conspiracy theories, and outright lies: social media.
So how to unpack all the conflicting information?
First, just look around you and take a deep, calm breath. Life in Malaysia is, on many levels, returning to something resembling normal. Cases are down, deaths are down, infectivity and case positivity rates are down. The vaccines are clearly doing their job. As the weeks and months ahead unfold, more and more people in the country will be triple-vaccinated. And even though all this is good, it's also where some of the confusion may be originating.
The government's messaging on the critical importance of getting that booster shot has been, to put it mildly, inadequate. They did a superb job of getting out the message – and then executing the plan – during the months-long vaccine campaign from March 2021 onward. Few countries can boast the success of Malaysia when it comes to inoculating their population. Here, the current rate of full vaccination for the whole population is 78.2%, and for adults, it's an incredible 97.4%. With numbers like these, it's easy to see why virtually all the Covid metrics are trending overall in a positive direction.
But when it comes to relaying the message about why we need the booster shot and how vital it is to get it, the government has lost a bit of its mojo. Nevertheless, though, tens to hundreds of thousands of Malaysians are getting that third jab on a daily basis, so there is encouraging news to be found, too. So far, 4.1 million booster shots have been administered. That number, hopefully, should increase significantly over the next three months as more and more people hit the six-month gap from their second jab.
Second, be sure to get your information from trusted, reliable sources. We recommend turning to the WHO, the US Centers for Disease Control, and the Ministry of Health Malaysia as the gold standards for direct Omicron information. On a secondary basis, rely on news outlets or aggregators that reference these and other respected global health sources, such as the Associated Press, CNN, BBC, Bloomberg, and the South China Morning Post, among others.
WHAT WE KNOW
With that said, here is the information as we know it now, keeping in mind that experts are still learning about Omicron, and that specific advice and details are always subject to change in a bid to reflect the most current and up-to-date knowledge.
Experts believe Omicron is more transmissible and that it replicates much faster than previous variants, likely because of the high number of mutations on the virus's spike protein, the structure that interacts with human cells. Some studies have shown Omicron is four times more transmissible than Delta. The CDC, however, at this time says the comparison of transmissibility between Omicron and Delta is still unknown.
Researchers have found that, so far, Omicron seems to cause milder symptoms than previous strains. Many of the cases identified have even been asymptomatic. However, the high transmissibility of the variant leaves open the possibility of widespread outbreaks, particularly in populations with low rates of vaccination, with the sheer number of infections potentially overwhelming some countries' healthcare systems.
There is mounting evidence that Omicron can, to varying degrees, sneak past the protection of some vaccines. Nevertheless, studies show that vaccines still offer the best defence against serious illness and death, and that a booster shot increases the protection, sometimes significantly. For those who have had two doses of Pfizer's mRNA vaccine, for example, the effectiveness drops to about 70% after six months – still quite good – but a third jab brings it back to 93%. Sinovac, among the most widely used vaccines in the world, seems to offer the least effectiveness against Omicron with just two doses, though a booster shot (whether a third Sinovac jab or a different one) appears to increase the protection substantially.
All US-authorised vaccines appear to be notably less effective against Omicron than against other variants after a two-dose course; however, the booster dose restores most of the high levels of protection. (Only the Pfizer vaccine is authorised by both the US and Malaysia.)
In one study, two doses of the Pfizer vaccine were just 33% protective against contracting any Omicron infection overall, but still 70% effective in preventing severe complications, including hospitalisation, researchers said. "Our fully vaccinated Pfizer clients were 93% less likely to be admitted to hospital for Covid-19 when Delta was circulating," Shirley Collie, chief health analytics actuary at Discovery Health, said at a news briefing. "However, now, in the Omicron period, that has reduced to 70%. It is a reduction. However, it does provide substantial protection against hospital admission."
Pfizer's experimental antiviral pill, called Paxlovid, cuts the risk of Covid-related hospitalisation or death by 89% for high-risk adults, and has been hailed by epidemiological experts as a 'game-changer.' This pill has not yet been authorised by the US FDA, nor is it available in Malaysia, but we should certainly expect to hear more about it in 2022.
Despite the many unanswered questions surrounding Omicron, immunologists and epidemiologists appear to be united in their stance that vaccines are still the best way to defend against the coronavirus, including the Omicron variant. Dr Anthony Fauci, the US's top infectious disease expert, said that the currently available range of vaccines and boosters work against Omicron and that at this time, there seems to be no need for an Omicron-specific vaccine, nor for variant-specific boosters. (Nevertheless, some pharmaceutical companies are working to create just such boosters.)
WE ALREADY HAVE WHAT WE NEED
Very importantly, the CDC echoed Dr Fauci's assurance that we already have the tools we need to fight Omicron, while tacitly underscoring the WHO's admonition about needless panic. According to the CDC, "Vaccines remain the best public health measure to protect people from Covid-19, slow transmission, and reduce the likelihood of new variants emerging. Covid-19 vaccines are highly effective at preventing severe illness, hospitalisations, and death."
The arsenal of vaccines we already possess continues to be the best defence, and the emergence of Omicron underscores the critical importance of not only the vaccines, but of getting the booster shot.
Masks offer protection against all variants, reminds the CDC, as does proper handwashing and practicing good hygiene.
Tests, including rapid antigen tests, can tell you if you are infected with Covid-19, regardless of whether or not it was caused by the Omicron variant. Additional testing and genetic sequencing would be necessary to determine if it's specifically an Omicron infection, but the infection itself will still show up on antigen tests.
THE BEGINNING OF THE END?
Many governments have tried (and failed) so far to move from 'pandemic' to 'endemic' – a capitulation of acknowledging that we're not going to eradicate Covid-19, so we need to adapt and learn to live with it. The endemic stage is reached when a large enough percentage of a population develops immunity to a given disease, either through infection and recovery or through vaccination. When endemicity is reached, infections will continue indefinitely, but at a consistently low rate (perhaps rising seasonally in temperate climates), with fewer people becoming seriously ill. We all know the pandemic will end; we just don't know when.
Some infectious disease experts, however, have suggested that Omicron may be a big step in that direction: a variant that is exceptionally transmissible, yet generally causes mild symptoms in healthy adults, and one against which most vaccines remain reasonably effective, particularly with a booster. Given its fast replication and heightened transmissibility, most experts expect Omicron to become the dominant strain of the virus within another month or two. It may be the first step towards Covid-19 reaching an endemic state in the human population, but as with most things pandemic-related, more time is needed before the truth will be revealed.
We still don't fully know how Omicron will behave, for instance, in a population with high rates of vaccination. We don't know if the variant will maintain its apparently low virulence. We don't know many things, as Omicron is still a very new arrival on the scene. More time will provide plenty of answers, though, and with any luck, we won't need to learn many more letters of the Greek alphabet.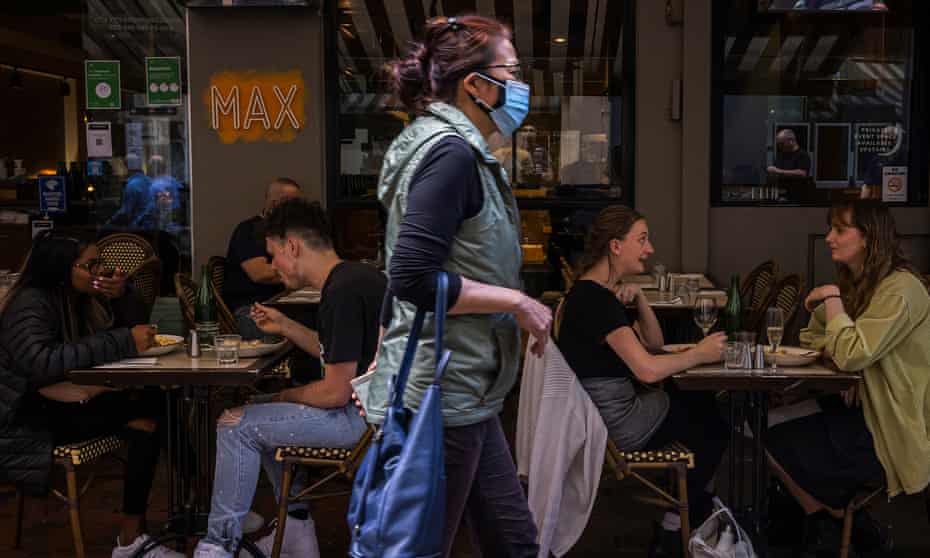 Reports and white papers from the US CDC, WHO, Bloomberg, The New York Times, CNA, Ministry of Health Malaysia, CNN, Pfizer, and Sinovac contributed to this article.
---
"ExpatGo welcomes and encourages comments, input, and divergent opinions. However, we kindly request that you use suitable language in your comments, and refrain from any sort of personal attack, hate speech, or disparaging rhetoric. Comments not in line with this are subject to removal from the site. "
Comments