A rare cyclonic event saw a weak tropical depression parking itself over the Peninsula, bringing enough rainfall to cause serious flooding in Klang and other parts of Selangor.
Malaysia is incredibly lucky to be spared the regular disasters that befall countries like the Philippines and Indonesia. Outside of ASEAN, larger countries such as China and the United States routinely get hammed by destructive and costly natural disasters — often deadly — ranging from hurricanes and tornadoes to forest fires and severe drought, wreaking havoc on both lives and livelihoods. Malaysia, to its good fortune, is largely spared from all of this. But no place is fully immune to the occasional wrath of nature, and on Saturday (December 18), Peninsular Malaysia saw a bit of Mother Nature's more tempestuous side.
Tropical cyclones are not at all unheard of in other parts of the region, mostly north of Malaysia, but are exceedingly uncommon here. However, on Saturday, a tropical depression — the weaker sibling of a tropical storm — meandered over the Peninsula, bringing non-stop monsoon rains that ultimately became far too much for the drainage systems of western Klang Valley to handle.
By early afternoon on Saturday, multiple areas in Klang began flooding, and the high tide at 5pm only made matters worse. With the sea at its daily high point, floodwaters could not flow out to the ocean, so not only did the flood levels not recede, they actually got worse. In all, some 20 areas in Klang alone were flooded, some badly. Videos showed cars completely submerged, and floodwaters inundating side roads and major highways alike. Observers said it's been the worst flooding the Kuala Lumpur area has seen in four to five decades.
Though Klang was particularly hard-hit, many areas in the western half of Klang Valley were swamped with heavy rainfall on Saturday.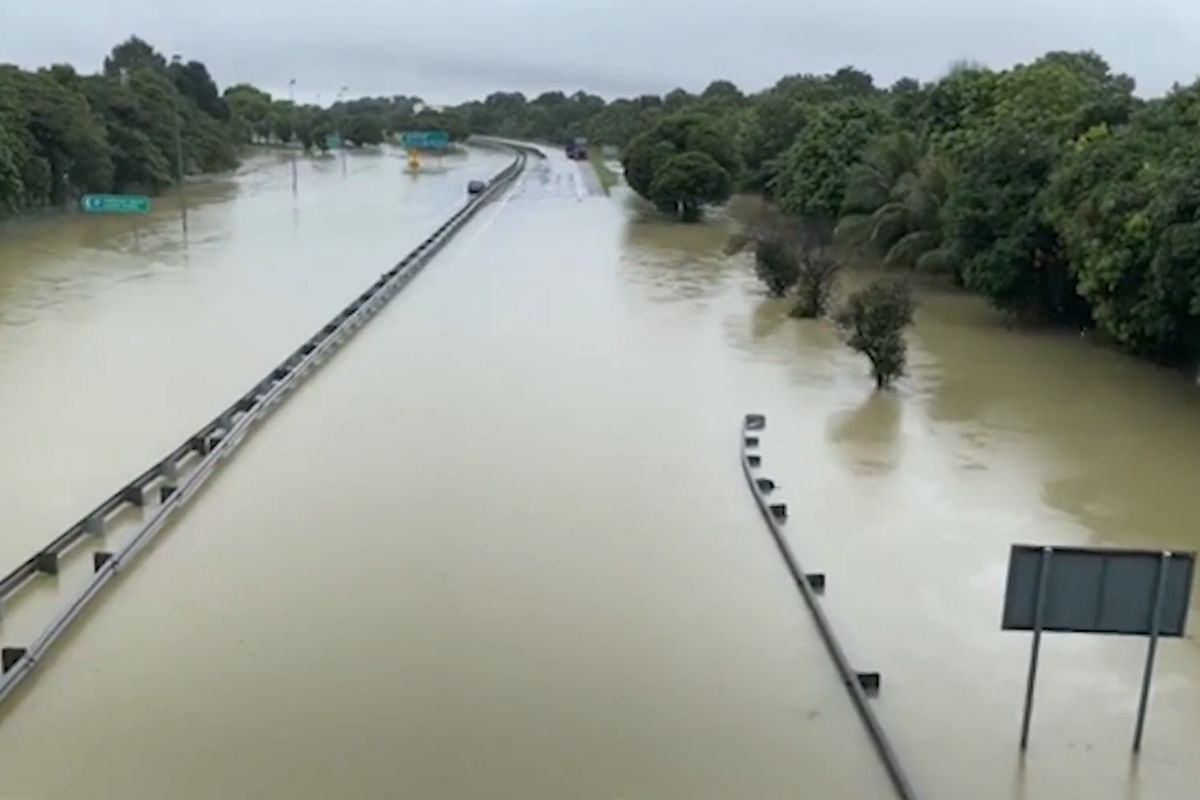 Several stretches of highway in the Klang Valley were blocked and toll plazas were closed due to heavy rain that began on Friday, causing flooding and forcing motorists to find alternative routes.
According to the Malaysian Highway Authority's (LLM) Twitter platform, the affected areas included the New Klang Valley Expressway (NKVE), North-South Expressway Central Link (Elite) and the Shah Alam and Bukit Raja toll plazas.
Based on an update that came in at 6.07pm Saturday, flooding at KM8.3 southbound on the NKVE from Shah Alam to Setia Alam had blocked all lanes and a mandatory exit lane had been created at the Subang toll plaza.
Reports also came in that a flood at KM8.7 northbound from Setia Alam to Shah Alam forced the temporary closure of all entry lanes at the Bukit Raja toll plaza from 3.36pm and at the Shah Alam toll plaza from 2.29pm (both times on Saturday).
At USJ, motorists heading towards Shah Alam on the NKVE had to make a detour to Exit 104 (Subang) due to flooding.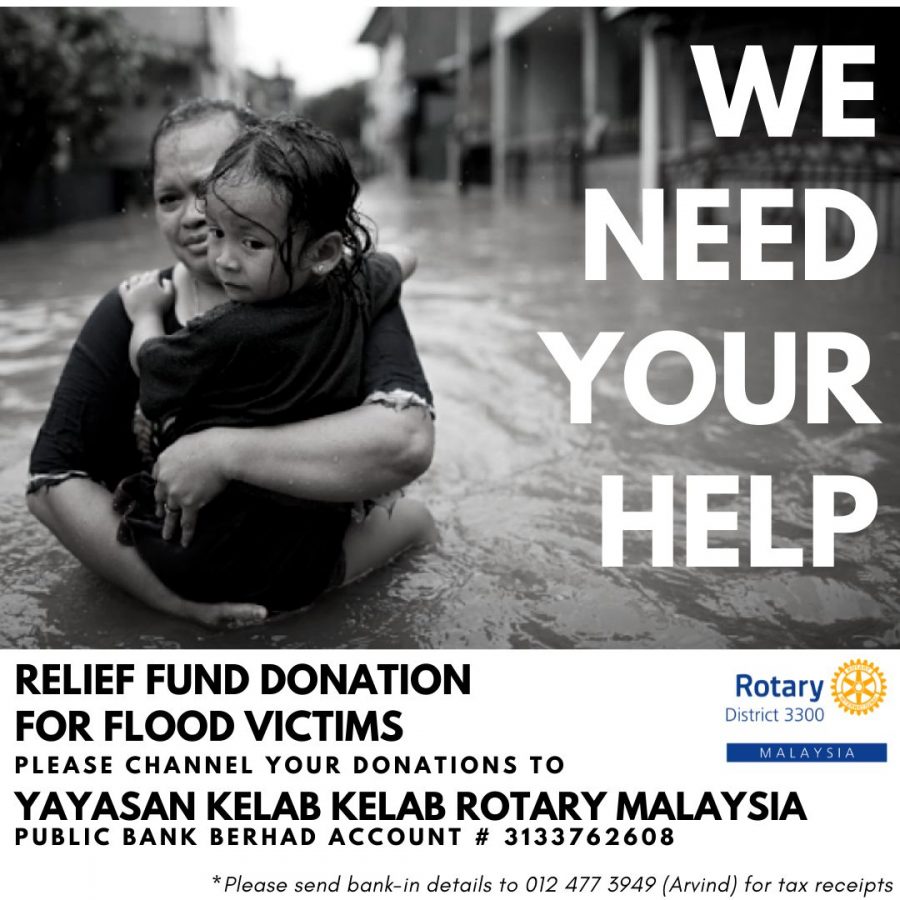 Charitable organisations were quick to mobilise throughout Greater KL in response to thousands of flood victims being evacuated. Even locations like Langkawi saw their local groups, such as the service-oriented Rotary Club of Langkawi, spring into action to lend aid to the affected and displaced, along with Rotary's District 3300, which encompasses Malaysia, who quickly set up an aid account to directly assist flood victims.
Locally, the impact of the floods was significant at a personal level. On social media, netizen Harith Najmuddin, who goes by @hxrithn, shared how he was stuck on a flyover outside Bukit Jelutong, Shah Alam for 12 hours due to the floods. Traffic, he said, was at a complete standstill.
Throughout Klang Valley, frustrated motorists took to social media to not only vent their irritation, but to mobilise help for those in dire straits, as well. #DaruratBanjir quickly became the top trending hashtag on Twitter in Malaysia, with social media users employing the hashtag to call for help, offer help to those in need, or just to share words of encouragement and solidarity to flood victims.
It will take some time to tally the costs of the weekend floods, but the final bill is sure to be staggering. Homes, businesses, cars, and shops, all ruined by floodwaters, and already people and media outlets are asking why. Why did this happen? How was the drainage in the country's richest and most populous state so woefully inadequate? Some fingers have been pointed at runaway construction, blockage and poor maintenance of drainage grates, and the usual cries of corrupt practices. This has all cropped up in Malaysian media in the span of a day, so only time will tell how this will all be resolved.
---
"ExpatGo welcomes and encourages comments, input, and divergent opinions. However, we kindly request that you use suitable language in your comments, and refrain from any sort of personal attack, hate speech, or disparaging rhetoric. Comments not in line with this are subject to removal from the site. "
Comments