This aristocratic grape is considered one of the premium varieties, an elite member of the wine-producing nobility renowned for contributing to some of the finest red wines in the world.
California's celebrated Napa Valley and surrounding viticultural areas are synonymous with Cabernet Sauvignon, and Cabernet Sauvignon is synonymous with wine nobility.
Many winemakers consider Cabernet Sauvignon as the wine grape variety which takes winemaking to a higher plane. One even described the sublime experience of drinking a fine vintage made from this variety, saying it was as if "an orchestra started to play Beethoven on my palate" – which is all fine assuming one likes Beethoven and classical music.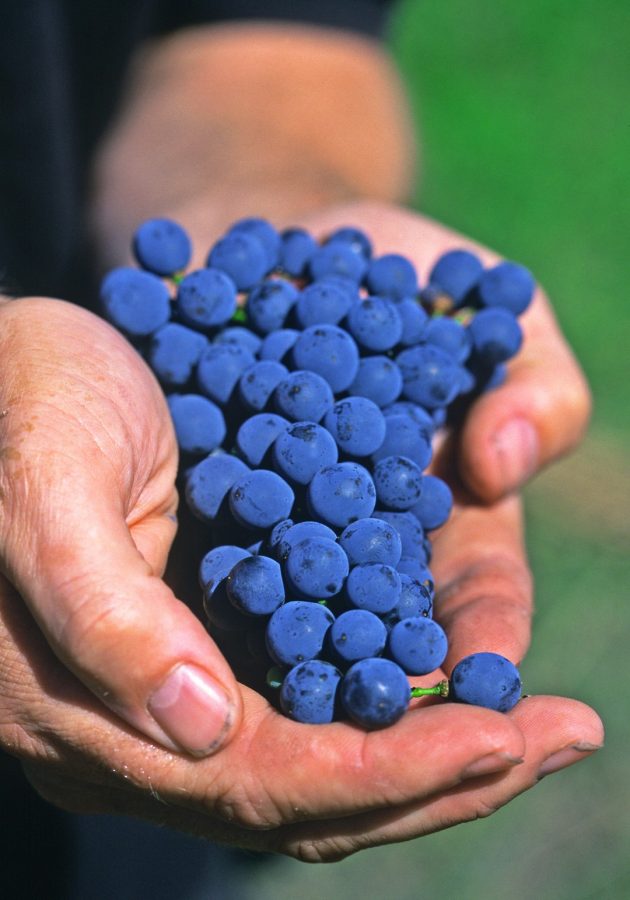 If rock is more your thing, other Californian wines, winemakers, and styles are so famous that they have attained cult status, with loyal devotees who pay homage to their every vintage the best of which fetch exorbitant prices. For example, vintage wines from California's Screaming Eagle winery can exceed RM10,000 per bottle.
Perhaps this isn't surprising, as Cabernet Sauvignon is a hardy variety that can thrive in California's varied locations, microclimates, and environments. Viticulturists like the variety, as it can tolerate temperature variations and its thick skin resists rot. On the downside, it's expensive to produce, as yields are low and often it needs to be blended with other grape varieties, plus requires extended ageing to create that magical metamorphosis in the wine. Meritage, referring to a wine blended from Cabernet Sauvignon, Merlot, and Cabernet Franc is a term often used in reference to Californian red wines.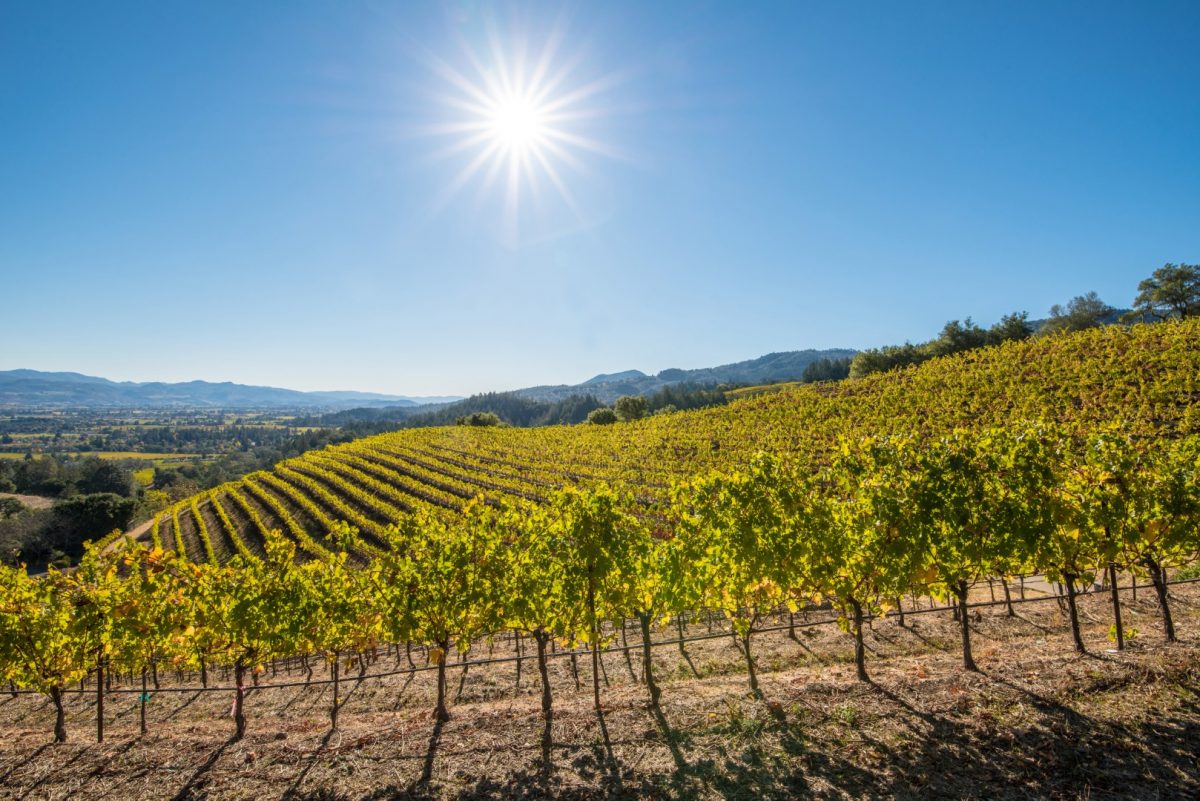 California's good soil, ideal weather, and the right people in place create the perfect marriage for Cabernet Sauvignon. The rewards are high, as Cabernet Sauvignon in a great vintage produces blockbuster red wines of intense complexity that are among the finest in the world.
However, Cabernet Sauvignon can be temperamental and produce 'jammy' wines (sweet, jam-like qualities) when grown in overly hot years and can also be 'green' (herbaceous qualities when the fruit is not fully ripe). This variety can also produce wines that are too ripe, too oaky, and too alcoholic.
Under United States regional winemaking guidelines, a varietal wine such as Cabernet Sauvignon requires a minimum of 75% of one grape variety for it to be labelled with that grape name. Wines that list a specific region on the label must comprise 85% of the fruit from the region stated and those that list a vintage year must comprise 95% of its fruit from the year stated.
Extend your taste buds by exploring wines from other regions that produce complex and interesting Cabernet Sauvignon styles such as Bordeaux (particularly Médoc), Margaret River (Western Australia), Coonawarra (South Australia), Tuscany (the Super Tuscans), Chile, Hawke's Bay (New Zealand), and Stellenbosch (South Africa).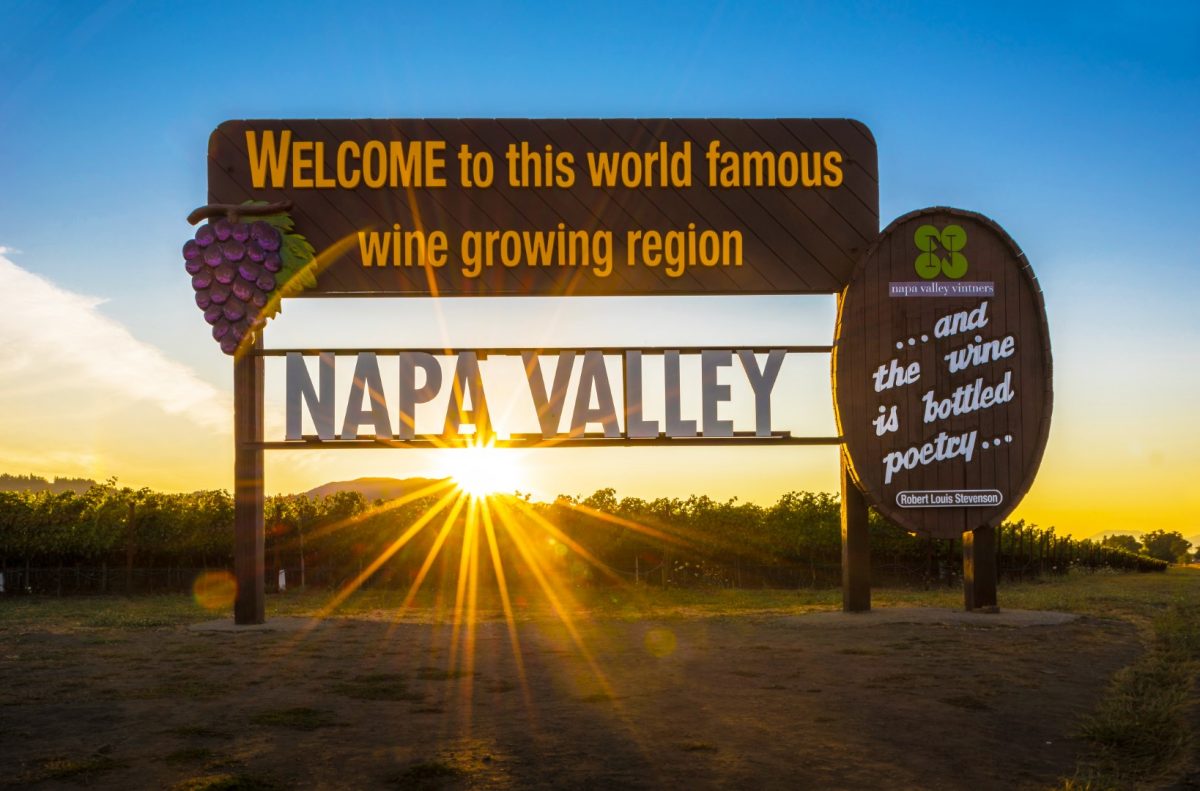 Wine prices vary for many reasons – the location, grape yield per hectare, cellaring potential, hand versus machine harvesting, oak barrel ageing (new oak versus old oak, French versus American, and maturation time), production volume, potential for resale on the secondary market, age of the vines, and, of course, the demand.
While wine is now made in every American state (yes, even Hawaii and Alaska), the bulk of the nation's production originates in California, so much so that the output of just this one state is more than double that of the entire country of Australia!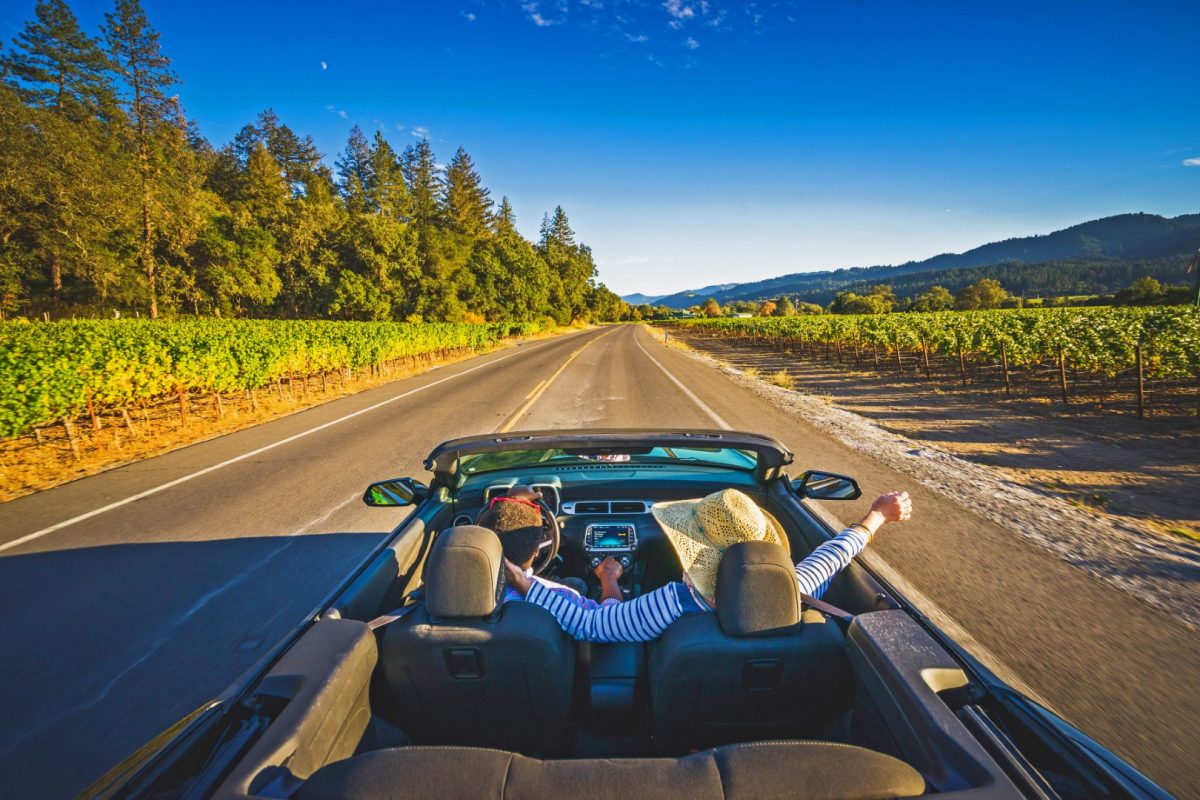 While California is one of the world's largest wine producing regions, America's domestic demand is high, and therefore their wines tend to be severely under-represented on nearly all Asian wine lists. Unfortunately for wine aficionados in Southeast Asia, very few of California's most highly regarded wines make it to retail shelves, especially here in Malaysia, with most of the Californian wines offered being in the more low to moderate ranges of both price and, perhaps, quality. Still though, there are some very good wines to be found, though it's probably safe to say that most of the best bottles never make it beyond US borders!
Here are four friendly, easy-drinking, and approachable Cabernet Sauvignon wines from California that found our favour at a recent wine tasting. They mostly cover a similar price point to enable you to sample some iconic labels from California's famous Napa Valley and beyond.
Beringer Vineyards Founders' Estate Cabernet Sauvignon
Beringer Vineyards is the oldest continuously operating winery in Napa Valley, having been established by two German migrant brothers, Jacob and Frederick Beringer in 1876. Located in St. Helena in the northern reaches of the valley, it's now part of Treasury Wines (Australia) and their wines are well-distributed and respected throughout the world.
The Founders' Estate range celebrates the winery's pioneering spirit and heritage. This wine is predominantly Cabernet Sauvignon but its flavour profile has been enhanced with the addition of a small amount of Petite Sirah (also known as Durif or Petite Syrah) for greater intensity and length of flavour. It has flavours of dark cherry, raspberry and tropical spices that develop during five months of oak barrel ageing. Enjoy it with a barbecue, roast pork or mature cheese.
Producer: Beringer Vineyards
Region: California
Vintage: 2018
Grape Varieties: Cabernet Sauvignon and Petite Sirah
Alcohol Content: 13.8%
Closure: Cork
Price: RM103
Dark Horse Vineyards Cabernet Sauvignon

Dark Horse Vineyards is located north of Napa Valley, but sources premium grapes for this wine from across several Californian wine growing regions for winemaker Beth Liston to produce a big, bold, and sufficiently complex Cabernet Sauvignon with noticeable oak notes. Two other grapes play a supportive role to Cabernet Sauvignon and the wine spends some time in oak before being bottled for sale. Enjoy the aromas of brewed coffee and dark berries and chocolate and cinnamon on the palate with vague hints of berried sweetness.
Producer: Dark Horse Vineyards
Region: California
Vintage: 2018
Grape Varieties: Cabernet Sauvignon, Petite Sirah, Petit Verdot
Alcohol Content: 13.5%
Closure: Cork
Price: RM81
Sterling Heritage Collection Cabernet Sauvignon

This elegant but approachable wine blended by winemaker Harry Hansen offers a snapshot of Napa Valley Cabernet Sauvignon fruit sourced from several locations across the valley but especially from Bear Flats Ranch near the vintner's winery located in Calistoga near the just-opened 85-room Four Seasons Resort Napa Valley. Visitors to the vineyard, located a 90-minute drive from San Francisco, can enjoy the luxurious facilities of the resort and private farmhouse-style villa retreats.
While one of the valley's warmer locations, cool nights during the growing season help maintain excellent acidity as the grapes ripen. This aromatic wine of blackberry and coffee has cassis and plum flavours on the palate, plus supple tannins developed during 16 months in oak barrels sourced from France, Europe and America. This is an excellent wine to accompany fine cuts of beef or even for pairing with relatively spicy dishes like beef rendang.
Producer: Sterling Vineyards
Region: Napa Valley
Vintage: 2017
Grape Varieties: Cabernet Sauvignon
Alcohol Content: 14.8%
Closure: Cork
Price: RM185
Wente Vineyards Southern Hills Cabernet Sauvignon

Wente Vineyards is a large wine producer located immediately west of San Francisco and to the south of Napa Valley. This Southern Hills Cabernet Sauvignon is fermented in stainless steel tanks and then spends several months maturing in oak barrels (American, French, and neutral) and stainless steel vats before being blended and bottled for sale. It is an easy-drinking wine with flavours of ripe blackberry and spices enhanced by smooth tannins. Southern Hills Cabernet Sauvignon is perfect for a barbecue, and pairs well with grilled sausages, lightly spiced beef, or even some mild chicken curries.
Producer: Wente Vineyards
Region: Livermore Valley, San Francisco Bay
Vintage: 2018
Grape Varieties: Cabernet Sauvignon, Petite Syrah, Petit Verdot
Alcohol Content: 13.5%
Closure: Cork
Price: RM94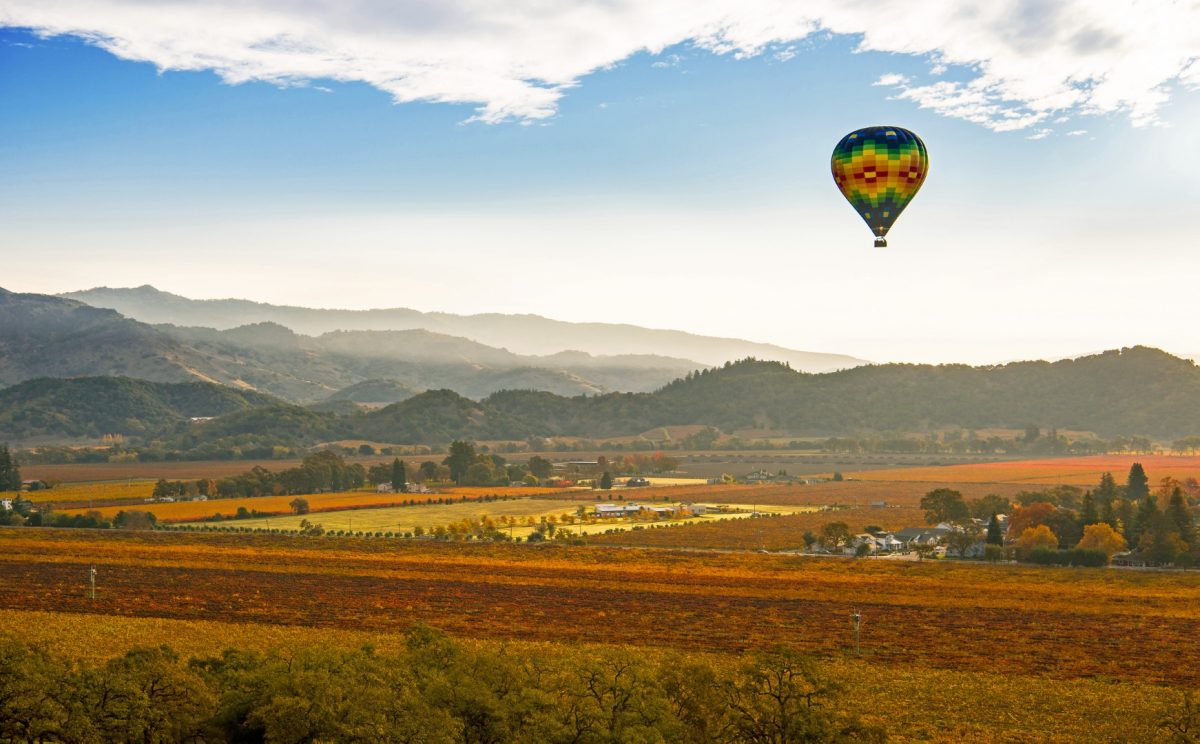 ---
"ExpatGo welcomes and encourages comments, input, and divergent opinions. However, we kindly request that you use suitable language in your comments, and refrain from any sort of personal attack, hate speech, or disparaging rhetoric. Comments not in line with this are subject to removal from the site. "
Comments