If you think the more recent vape models are designed to minimise nicotine levels, think again. Newer versions of e-cigarettes deliver more nicotine, with some adding even more than regular cigarettes.
It has been suggested that vaping is associated with a host of health problems despite original claims when it first came out, supposedly being safer than regular cigarettes. Many consumers were under the impression that vaping wasn't as harmful as cigarettes which can contain hundreds of potentially harmful chemicals, some of which are toxic. Unfortunately, recent studies deduce that apart from nicotine addiction, lung cancer, and a higher risk of Covid-19, another potential issue stemming from vaping includes erectile dysfunction (ED) in men.
A medical analysis in the US found that men who vaped regularly were more than twice as likely to deal with erectile dysfunction (ED) than those who didn't. According to a study published in the American Journal of Preventative Medicine, the study included healthy men aged 20 and older who vaped nicotine daily.
Using data from a national study of nearly 46,000 adults, researchers looked at information reported by men who regularly used their e-cigarettes, restricting their analysis to only those who were otherwise healthy.
"We excluded people with high cholesterol, diabetes, obesity, and cardiovascular disease, which is a big reason for ED, and we excluded those with a history of smoking," Dr Omar El Shahawy, the study author and an assistant professor at New York University's Grossman School of Medicine, told CNN. "Our analysis accounted for the cigarette smoking history of participants, including those who were never cigarette smokers to begin with. We adjusted for all that and still we found a very strong and significant association between vaping and ED," he said.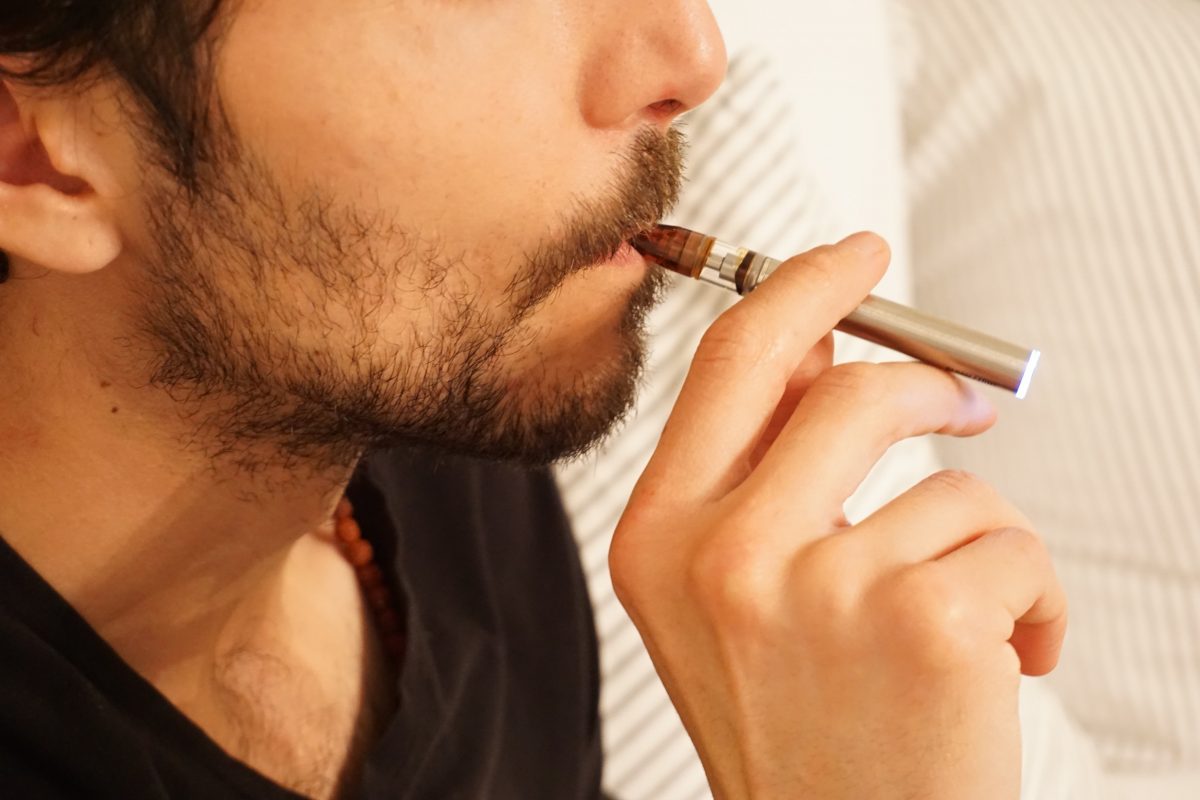 Smoking traditional cigarettes is also associated with erectile dysfunction, El Shahawy said, due to the nicotine. However, the conditioned has now been linked to both traditional and e-cigarettes, and prolonged usage of either leads to a higher chance of experiencing ED.
"The risk increased for daily vaping, rather than vaping in general," he said. "More exposure is what increases the risk for ED."
And El Shahawy also noted that newer versions of e-cigarettes deliver more nicotine, with some adding even more than regular cigarettes. "So it stands to reason that if you vape a lot then you will have the sexual side effects of nicotine," he said.
El Shahawy said that further research is needed to see if regular e-cigarette use causes long-term ED. "Is erectile dysfunction something that's going to just go away if somebody stops vaping, or this is something that could have residual effects in the future? We need better studies to be able to evaluate the short- and long-term impact," he said.
For those who are concerned about erectile dysfunction, El Shahawy noted that regular exercise was associated with a lower risk of ED, and he encouraged people to avoid or quit smoking completely.
"If you don't smoke anything, don't start. There is no point in vaping, as it's not safe on its own," he said. "But if you're already smoking cigarettes and you want to stop, then ration your use of vapes. Keep vaping to a minimal level, just enough to get over your cravings, and then stop." As in many things in life, it seems that when it comes to vaping, moderation is key!
---
"ExpatGo welcomes and encourages comments, input, and divergent opinions. However, we kindly request that you use suitable language in your comments, and refrain from any sort of personal attack, hate speech, or disparaging rhetoric. Comments not in line with this are subject to removal from the site. "
Comments