Ultra-transmissible, but causing less severe symptoms, Covid's Omicron variant might just provide humanity a pathway out of a global pandemic that's now entered its third year.
Though it may feel like it's been ages since Omicron appeared on the scene and quickly dominated the Covid conversation, it's actually been only a few weeks. In fact, it's been less than two months since the hyper-transmissible variant was initially detected and identified in South Africa and Botswana.
We're still learning about Omicron – with many frankly still figuring out how to spell it and pronounce it – but fortunately, we know a good deal more than we did a few weeks ago. Perhaps most notably, according to doctors, the Omicron variant appears to impact the upper respiratory tract, largely sparing the lungs. This alone plays a big part of keeping people out of the hospital and off ventilators. Symptoms from an Omicron infection also seem to be less severe than those from the last catastrophic variant, Delta.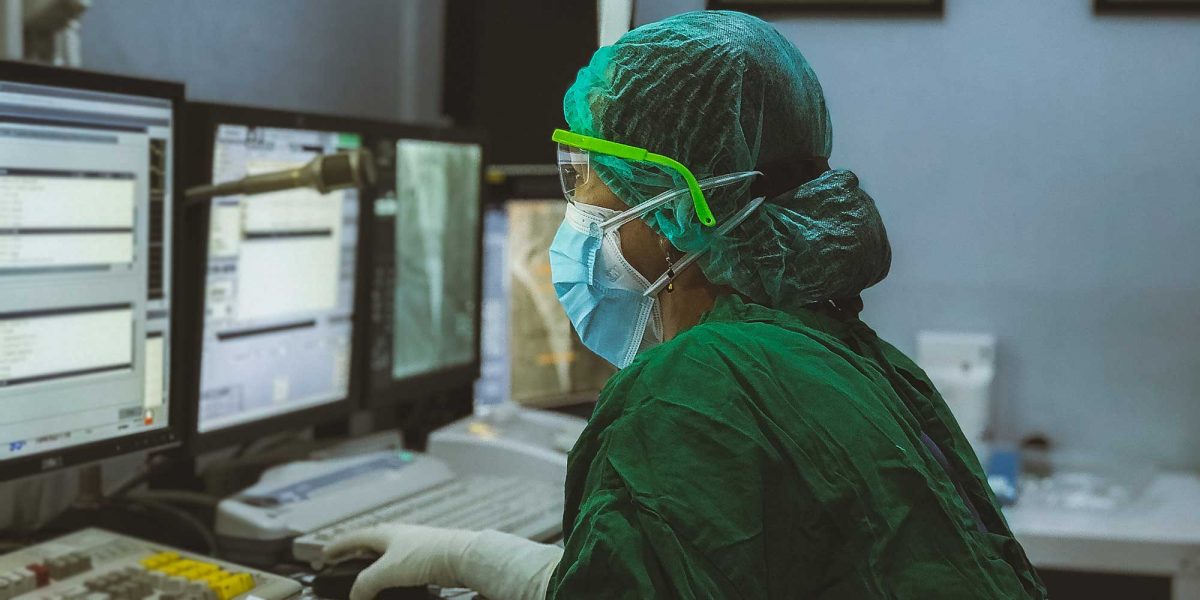 Still, though, Omicron is so incredibly transmissible – and also better at evading immunity – that two concurrent schools of thought have emerged. One, despite the generally milder symptoms, the sheer number of infections could result in enough of an increased caseload in some populations to overwhelm already-taxed healthcare systems; and two, Omicron may actually be laying down a path for humanity to exit the long coronavirus pandemic at some point in 2022.
These aren't competing ideas, and indeed, some believe that even if the first does happen, it still won't preclude the possibility of the second taking place in its aftermath.
In fact, we may already be seeing signs of that. Throughout Europe, Omicron infections are exploding across many countries. Experts believe more than half of the continent's entire population will contract the virus within the next two months. Over in the United States, meanwhile, the Omicron surge is driving fresh, record-setting peaks in new Covid cases, leading the Centres for Disease Control to predict up to 62,000 deaths in the next four weeks, mostly among the unvaccinated, who remain vulnerable to Covid-19.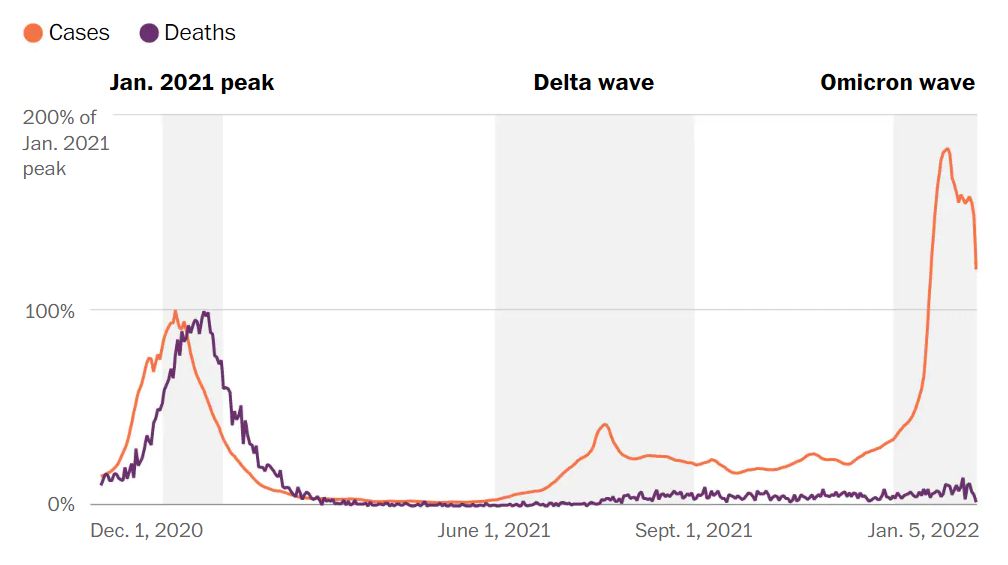 Globally, the World Health Organisation recorded 15 million new cases in the week ending January 9, a shocking figure as we trudge into the third year of the pandemic.
The number represents "by far the most cases reported in a single week – and we know this is an underestimate," WHO Director-General Dr Tedros Adhanom Ghebreyesus said. He added that the spike is due to the Omicron variant, noting that despite the soaring number of new cases, the number of weekly reported deaths "has remained stable since October last year."
Dr Ghebreyesus also said the spike in cases could lead to a significant straining of overburdened healthcare workers, pointing out once again that a large majority of those being admitted to hospitals are unvaccinated. Moreover, recent studies referenced by the European Medical Agency "confirmed that despite being more infectious, the risk of hospitalisation from the Omicron variant was between one-third and one-half of that posed by the Delta strain."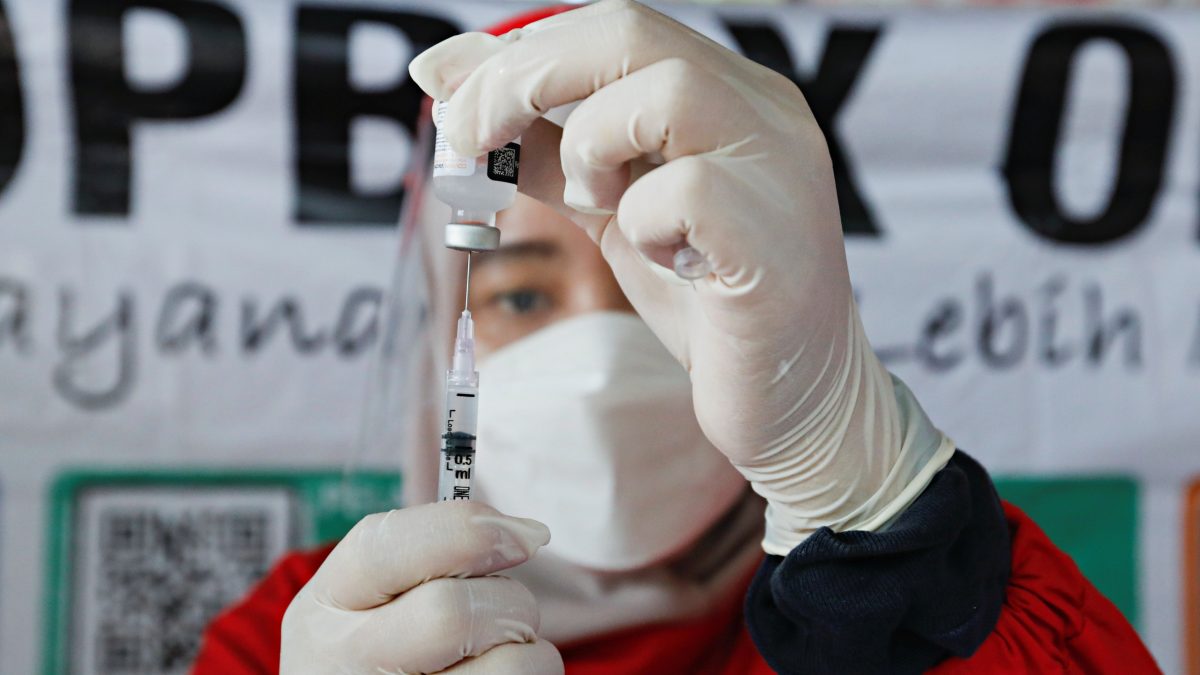 ENDEMICITY: HOW DO WE GET FROM HERE TO THERE?
Though the surge from Omicron is wreaking havoc in a number of countries, Malaysia so far has not suffered the incredible explosion in new cases that Europe and the US have seen. But experts caution against complacency, pointing out that the variant is already here, and it could be just a matter of time.
That said, we've learned the hard way that in a pandemic, the only certainty is that nothing is certain. Whatever we think we know, there's always something more that we don't know.
With Omicron, there could be dark days ahead for us, but there is also a chance that we may get lucky. The virus might just fizzle out before it gets the opportunity to run amok in the country. Malaysia's outstanding vaccination rates may offer more resistance against Omicron for the population as a whole. But of course, things could go the other way, too, so health authorities have called for renewed vigilance and adherence to standard operating procedures.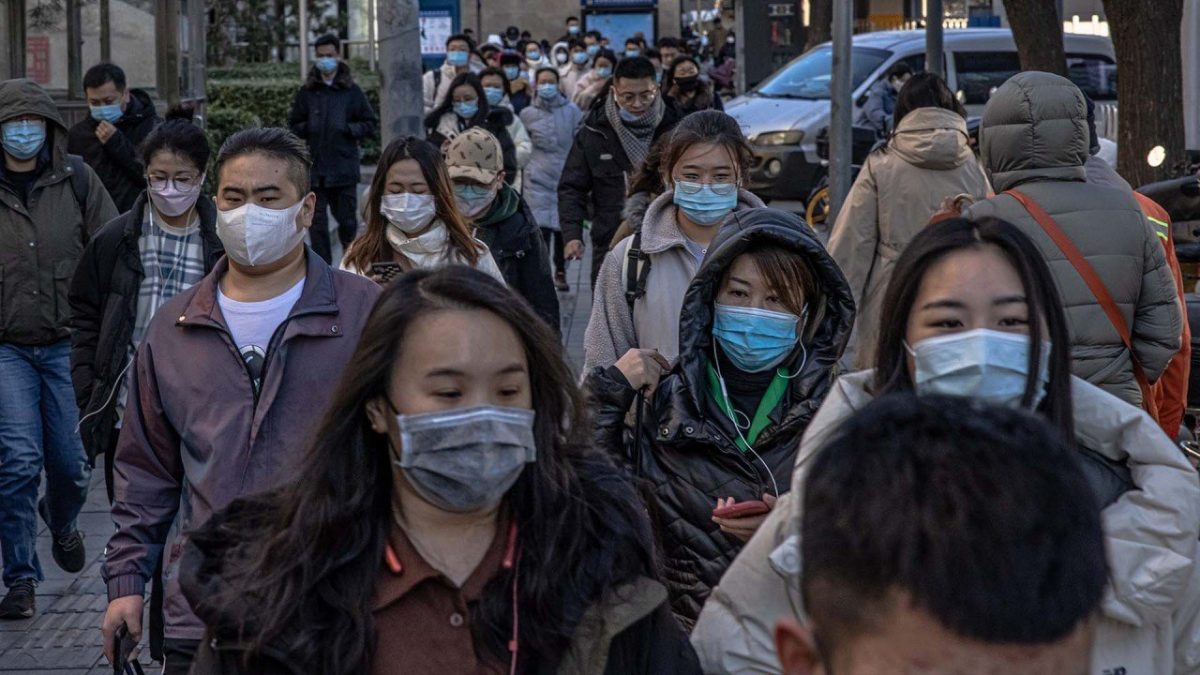 Yet increasingly, studies and expert opinions are warming up to the idea that Omicron could ultimately spell the end for the pandemic. The top infectious diseases specialist of California University, Dr Monica Gandhi, believes that if things continue along the path we've seen in recent weeks, Omicron will help put an end to the pandemic.
She was quoted by Bloomberg as saying, "The virus is always going to be with us, but my hope is this variant causes so much immunity that it will quell the pandemic."
Moving to an endemic state doesn't mean the virus has gone away, of course, only that we've learned to live with it and mitigated the risks to a level that is acceptable – by governments, by businesses, and by societies. We do much the same with influenza, the common cold, and many other illnesses. They're still here among us, but they don't cause global disruption. The reaction isn't one of crisis, it's one of management.
A South African study from the first epicenter of the world's outbreak of Omicron also provided indications that this could be the beginning of the end. The surge of infections moved with "unprecedented speed" and caused much milder illness than earlier strains, according to a study of patients infected with Covid-19 at a large hospital in the South African city where the first outbreak of the Omicron variant was recorded.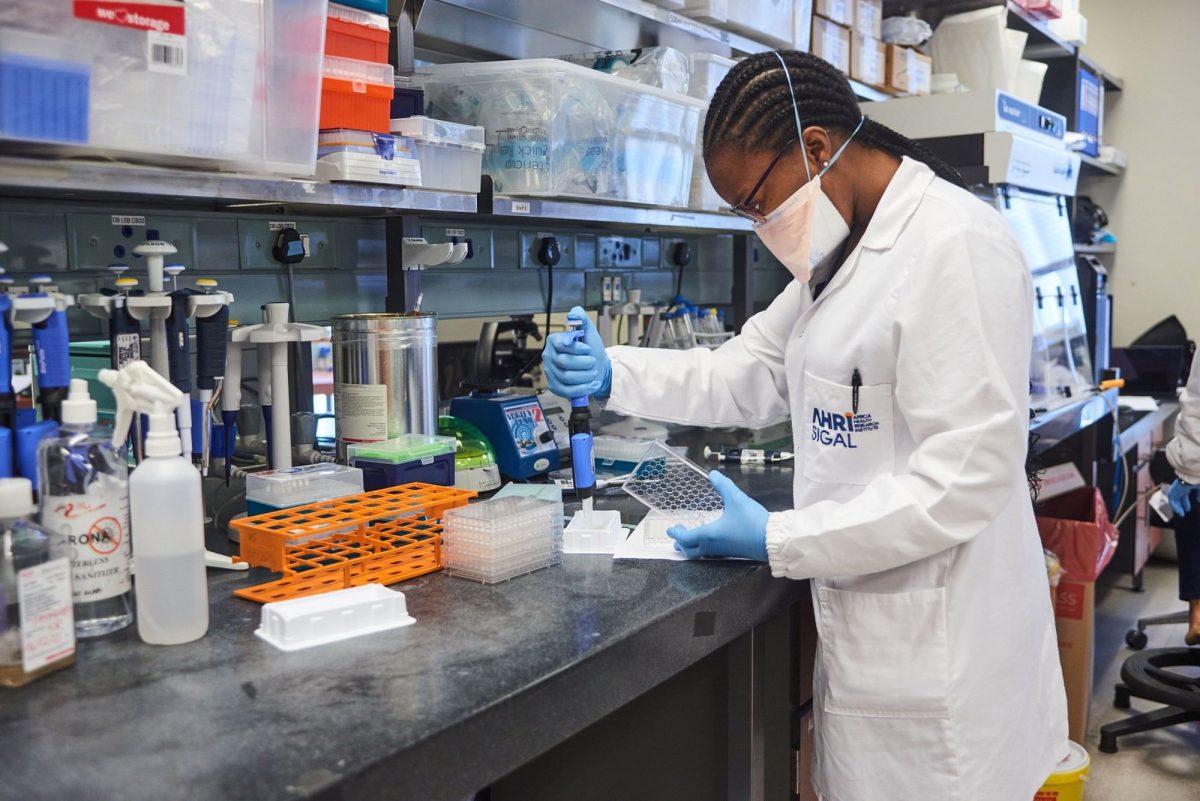 "If this pattern continues and is repeated globally, we are likely to see a complete decoupling of the case and death rates," the researchers said.
Dr Manoon Leechawengongs, a respiratory expert with Bangkok's Vichaiyut Hospital, shared this opinion writing in a Facebook post, "Omicron is proof of a virus's nature, in that it adapts itself by producing milder symptoms so it does not kill the host and can live inside them for as long as it can. Sooner or later, most people will be infected with the Omicron variant regardless of their ethnicity, sex, or age.
"Dr Wasan [Chantrathit, chief of Ramathibodi Hospital's Centre for Medical Genomics] and I agree that as more people get vaccinated against Covid-19, we will achieve herd immunity against the virus, causing the pandemic to come to an end this year."
VACCINATION STILL THE KEY DEFENCE
The idea that vaccination, combined with having contracted and recovered from the disease, gives a person a high level of immunity is not a new one, but with Omicron's milder symptoms and lower rates of hospitalisation, the notion that the variant could propel us towards endemicity is becoming more and more common among experts.
But while vaccination is crucial – and the booster proving to be necessary to best protect against Omicron – health experts have warned that a cycle of administering booster after booster is simply not sustainable.
"If we have a strategy in which we give boosters every four months, we will end up potentially having problems with immune response," the EMA's Dr Marco Cavaleri explained. "And secondly, of course, there is the risk of fatigue in the population with continuous administration of boosters."
Countries, particularly those in temperate climates, should instead start thinking about spacing out boosters at longer intervals, Dr Cavaleri said, and offer them at the start of the cold season in the way that flu vaccines are currently administered.
Experts have warned that the Omicron variant is "almost unstoppable," even with immunisation, though they stress that approved vaccines still offer excellent protection against severe illness or death. In the same breath, though, many of those same experts, researchers, and immunologists have also suggested that the Omicron variant could provide natural immunity to a vast population and, in tandem with large numbers of people getting vaccinated, could be the key to ending the pandemic.
Some have even gone so far to suggest letting Omicron essentially run free, arguing that taking the usual precautionary measures or striving to mitigate the spread will only give rise to a far more dangerous variant, while simultaneously curtailing the possibility of widespread immunity.
It seems unlikely that many governments would be willing to take such a gamble, but after two solid years of travel bans, lockdowns, business closures, and economic devastation – to say nothing of the immense human toll – it's certainly plausible to believe that all options would be on the table as we look to put an end to our long Covid nightmare in 2022.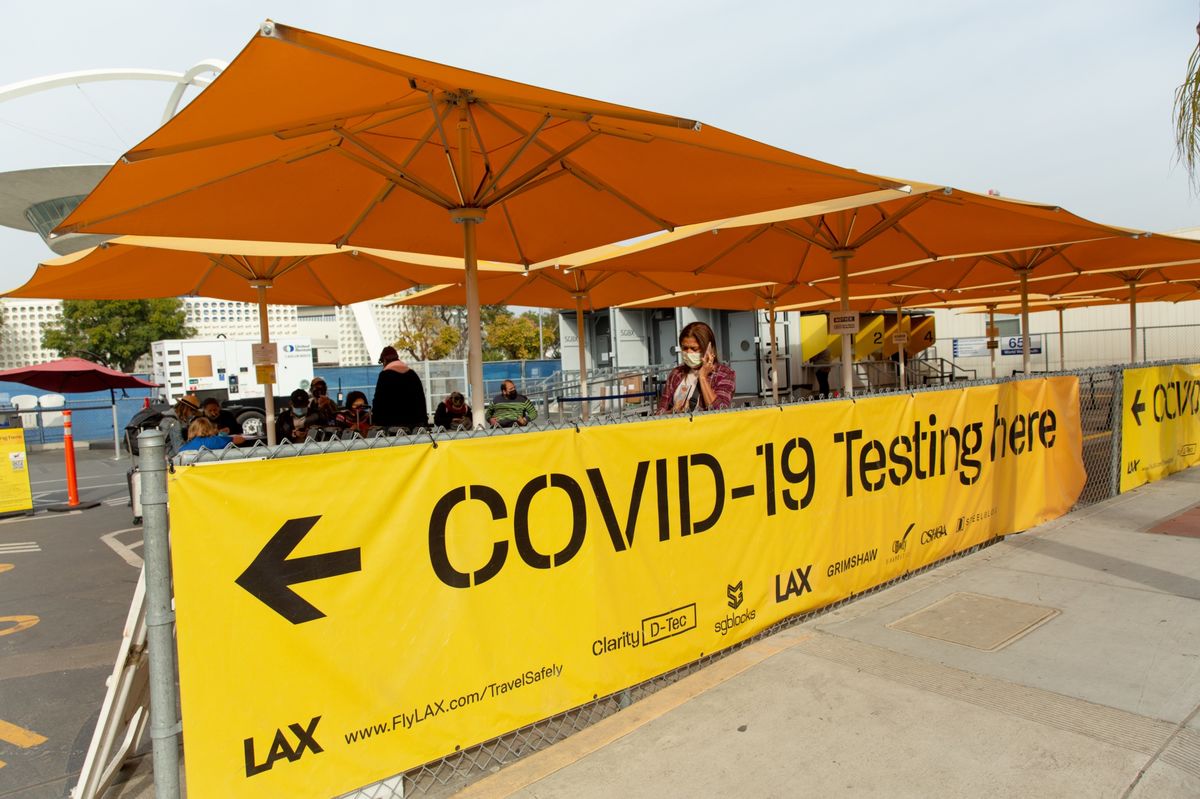 ---
"ExpatGo welcomes and encourages comments, input, and divergent opinions. However, we kindly request that you use suitable language in your comments, and refrain from any sort of personal attack, hate speech, or disparaging rhetoric. Comments not in line with this are subject to removal from the site. "
Comments