The statement that deforestation was 'good for tigers' was so outrageously false, at least one group has called for the director to resign his post.
Deforestation and the loss of habitat caused by logging is actually a good thing for tigers. That was the stated position of Kelantan State Forestry Department Director Abdul Khalim Abu Samah, a comment that drew near-immediate backlash and even prompted calls for him to quit.
In the wake of a rare fatal tiger attack in Kelantan, followed by additional appearances of tigers wandering into villages, the Orang Asli community there said logging and loss of the feline predator's habitat was a direct contributor to this aberrant behaviour.
Netizens also weighed in, saying it was clear that logging practices were to blame for the tigers straying into human villages.
But Khalim took an opposing stance, saying that logging and the deforestation that results from it are actually beneficial for tigers. He argued that following the clear-cutting of a forest, the emergence of new plants would lead to an increase in the animal population and become a good hunting ground for tigers.
"Based on expert research, areas that have been deforested are actually good for the tiger population," Khalim said, not citing the 'expert research' in question. (One study published over two decades ago suggested that selective, specific areas of deforestation may benefit the Amur tiger, an endangered cat in Russia's far northeast. This, some have pointed out, hardly translates to tigers in the tropical rainforests of Malaysia.)
"The tiger population will become larger when small trees grow in the deforested area. The area will see the presence of animals such as mouse deers, which [are] food for tigers," he stated, finishing up with, "It will be easier for tigers to hunt their prey."
His comments attracted widespread ridicule and open scorn, with Kepong MP Lim Lip Eng saying the man must have been thinking of his cat at home, rather than of wild tigers.
A SWIFT BACKLASH
Calling the director "ignorant," Puan Sri Shariffa Sabrina Syed Akil, the president of local environmental group Protection of the Natural Heritage of Malaysia (PEKA), said Khalim should stop issuing statements as he was risking becoming a laughingstock.
She also urged Perhilitan, the national parks and wildlife department, to step in immediately and issue a correction and to warn the Kelantan forestry director to stop issuing such "irresponsible" statements.
Disputing Khalim's claims that Kelantan had always complied with mandated logging rationing numbers, which prescribe how much can be felled, Shariffa said there was actually no clear data available regarding the amount of forest that the government had set aside for logging.
"As far as we know, the CTT [the felling ration/quota] in Kelantan is highly questionable and cannot be trusted," she said.
She further noted that Kelantan's certification for sustainable logging was in fact rescinded by the Malaysian Timber Certification Council in March 2016 after the state exceeded its prescribed logging quota.
"This goes to show clearly that Kelantan cannot be trusted in statements they issue when it comes to defending the state's logging practices."
Sarawak Report, while praising the "wise" Orang Asli and advising that their views should be heeded as they had lived amid the forests for centuries, excoriated Khalim, saying, "This man is not fit to manage forests, and those who employ him are not fit to manage the state."
The notable whistleblower site, never one to pull its punches, piled on further with this scathing rebuke: "His remarks are so self-evidently stupid and uneducated that it is clear that the Kelantan Forestry Department ought to be investing in a basic primary school-level science education for its leading lights."
Another group, Lawyers for Animal Rights, said Khalim should quit for making such a "ridiculous" statement, further urging the forestry department to remove Khalim if he refused to resign.
"It is abundantly clear that Khalim lacks any knowledge whatsoever on the subject matter of tigers or wildlife conservation," the group said.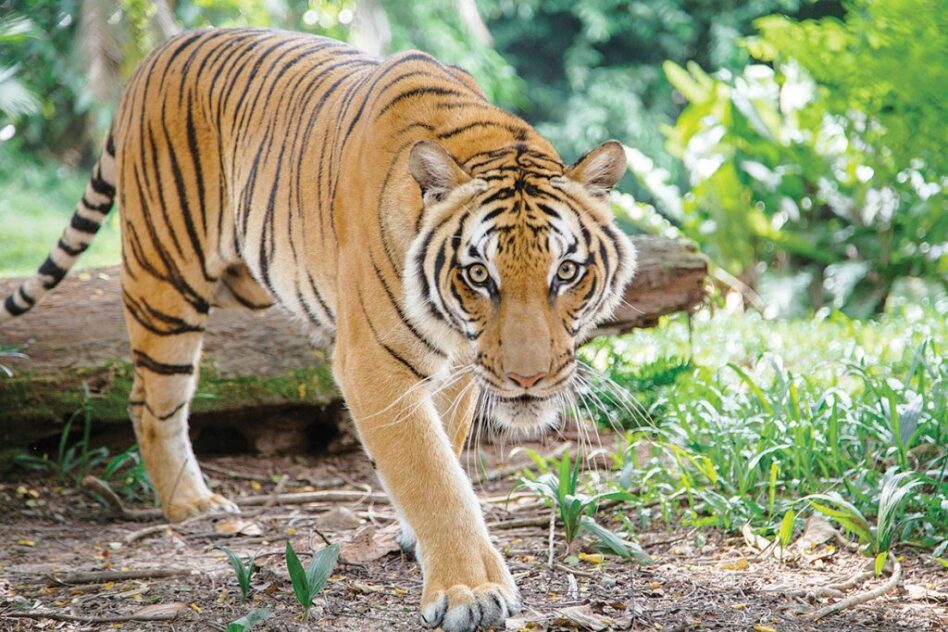 Logging has long been a contentious issue throughout Malaysia, with problems from illegal cutting to high-level corruption to wood smuggling operations continuing to plague the country, though to a far lesser extent than is the case in neighbouring Indonesia. The problem here, however, is still serious, and it's a significant one facing almost every state in the country — even tiny Kelantan, as this kerfuffle stirred up by the state's forestry department director has made clear.
---
"ExpatGo welcomes and encourages comments, input, and divergent opinions. However, we kindly request that you use suitable language in your comments, and refrain from any sort of personal attack, hate speech, or disparaging rhetoric. Comments not in line with this are subject to removal from the site. "
Comments