With only a tiny fraction of new cases in the more serious categories, and Covid deaths continuing to remain low and stable, it's probably not worth getting too agitated over the surging new case counts.
On Saturday, February 5, new Covid-19 cases spiked in Malaysia to levels not seen since early last October. With over 9,100 new cases tallied, marking a succession of recent days on which the caseload has crested to fresh peaks each day, Malaysians could hardly be blamed for fretfully thinking, "Here we go again." Sunday's even higher figure of 10,089 did nothing to soothe frayed, pandemic-weary nerves.
In the wake of the latest surge, Health Director-General Dr Noor Hisham issued a fresh warning on Sunday that, based on the current infectivity index, Malaysia's caseload could very well skyrocket to 22,000 within weeks, though he made a point of emphasising that the Omicron variant driving this surge causes milder symptoms than earlier strains, particularly in those who have been fully vaccinated and boosted.
Health Minister Khairy Jamaluddin echoed Dr Hisham's words, urging vigilance and, for those not yet vaccinated and boosted, to make that a priority in the face of a sharply rising caseload.
"Our cases will rise sharply in the next few weeks," he said in a tweet. "This is the highly transmissible Omicron wave. So far, severity is far lower than Delta. Stay vigilant. Get boosted."
Singaporeans, meanwhile, are contending with even higher numbers, especially relative to population, as they saw a single-day tripling of new cases, with Friday's count soaring to over 13,200, a massive spike from Thursday's tally of 4,297 new cases – and also, by far, the highest daily count logged by the city-state. (Prior to this most recent surge, Singapore's highest new daily case count was 5,324, recorded on October 27, 2021.) Saturday, February 5, saw Singapore reporting 10,390 new cases.
It certainly looks as though the Omicron wave has finally reached the Peninsula.
But should we be panicked? Should we even be particularly worried? Though it's safe to say we're not at all out of the woods yet, this surge looks to be different when compared to previous surges. Let's break down those figures and take a closer look, and also see if the lessons learned so far in the pandemic are applicable to our strategy going forward.
LOOK BEYOND THE HEADLINES
In both countries, the solid majority of the population – and very nearly all adults – have been fully vaccinated. Also in both countries, over 50% of adults have had their third booster jab (about 52% in Malaysia and nearly 60% in Singapore). The vaccines appear to be doing their job, keeping deaths and severe outcomes from Covid at bay, as the recent rise in cases has not seen a trailing, corresponding rise in hospitalisations or deaths.
Over the last seven days in Klang Valley – which for this purpose includes Kuala Lumpur, Selangor, and Putrajaya – cases have risen by 27%, but deaths have actually decreased, as have hospital admissions (all figures are relative to population).
As the more serious outcomes (including fatalities) from the disease lag behind new case identifications, it's too early to know whether or not the most recent spike over the past three days will have a similar impact on deaths and hospitalisations, but data from other countries which have seen the Omicron wave peak and fall suggests that there won't be a similar surge of deaths or severe illness this time.
Also very much worth pointing out is that the overwhelming majority of all these new cases have either no symptoms at all or only very mild symptoms.
This has actually been the case for many months, dating back to mid-2021 when Malaysia's vaccination rates began to truly soar and make a real impact in the spread of the most severe outcomes. As far back as July 30 last year, for example, 98.3% of all new cases were in Category 1 or 2, indicating no or only mild symptoms.
Meanwhile, on February 5, out of 9,117 new cases reported, only 47 were in Category 3 or higher, meaning that 99.5% of all new cases were asymptomatic or mild, requiring no medical intervention. And when you consider those 47 cases as a subset of the entire population, not just the relatively tiny number who were newly infected with Covid-19, the odds swing exponentially even more favourably: If you lived in Malaysia on February 5, you had about a 99.99986% chance of not contracting a serious case of Covid.
Would you play a game of chance if you had odds like that? Would you take a gamble on buying a lottery ticket – even at considerable cost – that had over a 99.999% chance of winning?
Maybe that's how we need to train ourselves to look at Covid numbers now.
RISK ANALYSIS SHOULD INFORM POLICYMAKING
Thanks to the extraordinary transmissibility of the Omicron variant, along with its relatively milder symptoms, epidemiologists and public health experts are increasingly lining up on the side of the view that says, eventually, the vast majority of people – virtually all of us – will contract Covid-19 at one point or another as the disease becomes truly, globally endemic.
But just because everyone may ultimately catch the disease, that's not to say we're all equally at risk, and not acknowledging this and implementing policy based on it has been a stunning failure for much of the world throughout the pandemic, though we're slowly learning, it seems.
Public health officials figured out quite early on who Covid was most likely to kill. In the United States alone, over 75% of those who've died from Covid-19 were 65 or older. Almost 80% who have been hospitalised were either overweight or obese. And by the middle of 2021, we had a truly stunning data point: Nearly 99% of all Covid deaths were among the unvaccinated.
Only on that last point have many government officials truly acted in a logical and responsible manner, restricting numerous activities only to those who are fully vaccinated. They clearly don't do this for political gain (often, the opposite has been true); they do it simply because the science and the data are unambiguously clear on the "risk vs. benefit" equation of vaccination.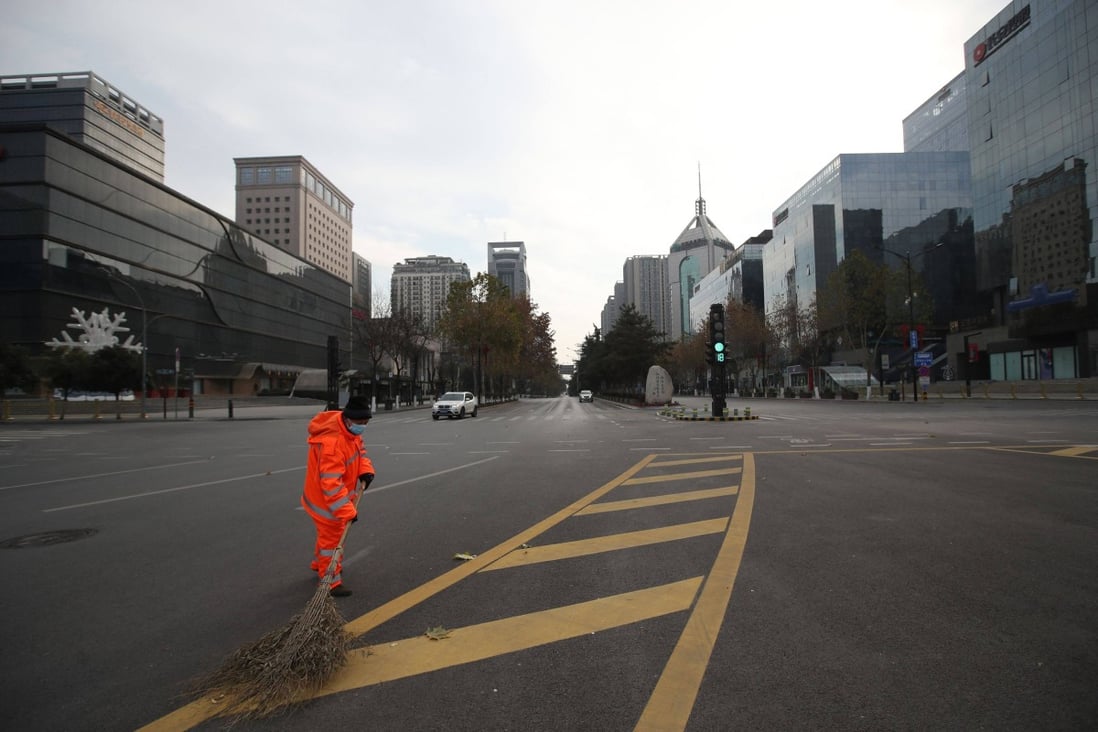 WILL PAST BE PROLOGUE, OR HAVE WE LEARNED OUR LESSON?
It's a shame that we spent two years enduring a carousel of lockdowns and movement restrictions when they ultimately had very little effect on public health, despite delivering considerable economic and social damage, according to a new study from the Johns Hopkins Institute for Applied Economics.
According to the study's abstract, the meta-analysis "…[supported] the conclusion that lockdowns have had little to no effect on Covid-19 mortality. More specifically, stringency index studies find that lockdowns in Europe and the United States only reduced Covid-19 mortality by 0.2% on average. SIPOs [shelter-in-place orders] were also ineffective, only reducing Covid-19 mortality by 2.9% on average."
The abstract concluded, "While this meta-analysis concludes that lockdowns have had little to no public health effects, they have imposed enormous economic and social costs where they have been adopted. In consequence, lockdown policies are ill-founded and should be rejected as a pandemic policy instrument."
The authors didn't entirely dismiss lockdowns out of hand, however, noting that the timing and severity of lockdowns would play a key role. They wrote that "well-timed, but very mild, lockdowns should work as well as, or better than, less well-timed but strict lockdowns."
Of particular interest, though its authors concluded lockdowns were ineffective overall, they found mandating face masks did have a significant impact on public health, reducing Covid-19 mortality by 21.2%.
(Editor's note: The study in question, which has not yet undergone peer review, is not without controversy, nor without its detractors. Certainly worth noting is that the authors of the study are all economists, not epidemiologists, a fact which almost certainly influences their perspectives.)
Still, though, the lessons of the past should inform the future decisions that government leaders will be forced to make in the face of surges caused by Omicron or other variants. They must align the minuscule risk that most of their citizens face with the policy decisions they make.
If the overwhelming majority of people – more than 99% – will likely not get sick or die from a disease, is it rational to impose severe restrictions on the entire population? Or even to make blanket policies centred around the very few who will become seriously ill, typically owing to pre-exisiting health issues or a refusal or inability to get vaccinated? It seems harsh, perhaps, but that's the reality that public health officials and those whom they advise are faced with. And those decisions cannot be made in a vacuum.
As one American pundit phrased it when describing the known reality of who Covid is most likely to affect, "There will always be another variant, another disease. Doesn't it make more sense to focus on helping the vulnerable stay safe, and letting the rest of us go back to living normal lives?"
For now, it seems prudent to acknowledge the spiking case numbers, perhaps, but to temper that observation with reason and logic and understand that evidence suggests that this time is likely different: This spike isn't as alarming as previous ones, owing to the relatively milder symptoms this variant causes. (Data suggests that Omicron accounts for about 89% of all new cases identified in the last 30 days worldwide, with the previously dominant Delta strain down to about 10%.) We also now have more defences in place – and a better understanding of what we're dealing with.
In other countries, the Omicron surge has been swift and massive, but it's also subsided just as quickly, with little to no corresponding increase in deaths or hospitalisations. Accordingly, more and more countries, even in hard-hit Europe, are now relaxing Covid restrictions or dropping them altogether.
So the best answer to the question posed by this article's title is yes, the spike in case numbers matters, but should not cause any unwarranted panic. Hospitalisations and deaths are significantly more important numbers to look at, and so far, those figures are staying steady and low.
With the experience of two years of reactionary policymaking – often with dubious results – to draw from, many expect that authorities in both Malaysia and neighbouring Singapore will now react rationally to what is hopefully a short-lived surge.
After all, with new data suggesting that the pandemic is beginning to subside globally, public health experts remain optimistic that 2022 will be the year that we exit the Covid-19 pandemic. It's just still a question of what form that long-awaited exit will take.
---
"ExpatGo welcomes and encourages comments, input, and divergent opinions. However, we kindly request that you use suitable language in your comments, and refrain from any sort of personal attack, hate speech, or disparaging rhetoric. Comments not in line with this are subject to removal from the site. "
Comments