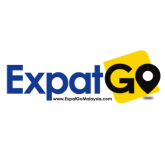 Australian International School, Malaysia (AISM) welcomed its new Principal this year, Mr Simon Brooks, an educator with many years' experience both in educational consultancy and senior leadership positions in schools around the world. He comes to AISM with some great ideas, one of which relates to the concept of academic rigour. What is academic rigour? And how do we teach for it?
"Academic rigour is often one of the first things that prospective parents look for when selecting a school for their children," says Mr Brooks. "But what does rigour look like? I suspect that the old definition of rigour would have something to do with coverage, accumulation of knowledge, compliance, and test scores. In this vision of a rigorous education, the mark of success is sometimes how much information students can learn and what exam marks they are awarded based on the information they have remembered."
And although he believes that tests are important, he wishes to expand the definition of rigour to something more powerful and more empowering for learners.
Drawing on research from Dr Ron Ritchhart from Project Zero at the Harvard Graduate School of Education, Mr Brooks argues that a truly rigorous school might focus on:
Learning over work
Understanding over knowledge
Deep over surface learning
Independence over dependence
Growth over a fixed mindset
Elaborating on the last point, Mr Brooks explains that a growth mindset is the belief that intelligence is not fixed and that anyone can improve at whatever they put their mind to with hard work and dedication.
"But grit alone is not enough," he suggests. "Highly effective schools also focus on nurturing globally-minded individuals who are responsible, ethical, empathetic and make decisions knowing that their choices do not just affect them but have a wider impact on the communities and the world around them," Mr Brooks shares.
Implementing rigorous education in Asia
Asian parents sometimes have a different perspective on what constitutes success as a student, which is mostly academic excellence. When questioned on this point, Mr Brooks emphasises that AISM already has an excellent track record when it comes to academic results. In fact, last year AISM achieved the best examination results in the history of the school. So, according to Mr Brooks, the school is already performing incredibly well in terms of providing highly effective academic tuition for its students.
"We need to understand that the world is changing and knowledge alone is not enough," offers Mr Brooks. "In a truly rigorous school, students go beyond acquiring knowledge to developing understanding, the increasing capacity to be able to perform a variety of thinking moves with the content."
"A useful metaphor is to think about knowledge as something that is stowed securely in a box for safekeeping, whereas understanding involves taking that knowledge out of the box and applying it, asking questions about it, making connections with it and explaining it in different ways," he adds.
Coming back to the point of achieving academic excellence Mr Brooks points out that the assessment methods have changed too to keep up with the changing times. Most assessments nowadays do not just test students on their knowledge anymore but on their understanding of the information they have acquired and how they apply the knowledge in the real world.
"At AISM we are developing a new understanding of academic rigour, whereby students engage in deep rather than surface learning, developing meaningful, deeper and lasting understandings, whilst becoming more engaged in their learning and simultaneously securing outstanding examination results in the process."
Nurturing curiosity as an integral part of learning
In his first meeting with the staff at AISM in 2022, Mr Brooks led with what he describes as one of the most important questions of education: "What do we want our children to be like when they are adults?"
"Every time I ask this question to parents and teachers, I get some very interesting answers, for instance, I want my child to be good listeners, curious, open-minded, analytical, objective in outlook, truth-seeking, feedback-seekers, creative and critical thinkers and so on. Once we can pinpoint the dispositions we want our children and students to grow into, we can create a path through education that leads them there," Mr Brooks elaborates.
According to him, helping children to develop dispositions like these in the process of developing understanding and securing outstanding examination success is the broader definition of rigorous education.
When asked what in his opinion would be that one attribute he would like students to have above all, Mr Brooks readily answers, "Curiosity," which he defines as an intense desire to close a perceived gap between knowledge and understanding.
Mr Brooks has spent years developing a curiosity-based learning framework for teachers to work on and ensure deeper understanding and better engagements in the classrooms. According to him, curiosity is the most important attribute in a student since it is the basis of interest and the desire to learn more. If students don't question and pursue the answers then learning is curtailed from the outset.
"If we teach to the test, there is a risk that we crush curiosity before it blossoms. Of course we want them to excel in tests – this is one of the hallmarks of an AISM education – but we resist doing so in a way that diminishes the joy of learning. Coming to school is not just about what we learn but is also about learning to learn, and becoming lifelong learners," Mr Brooks opines.
This is one of the key ideas Mr Brooks aims to communicate to his students and parents this year. Teaching to the test seems on the surface that it would guarantee great examination results, but this is not necessarily the case. Teaching for understanding, engagement, and curiosity is the way to help students both excel in exams and their future lives, and is the hallmark of a truly rigorous education.
New beginnings at AISM
AISM has always been renowned for academic as well as for extra-curricular achievements. As the first certified Visible Learning school in the world, AISM has created exceptional individuals through holistic education. The future for the school looks even brighter now under the able guidance of Mr Simon Brooks and the amazing ideas he brings to the table.
If holistic education with an exceptional academic environment is what you want for your child, do consider Australian International School, Malaysia. Join their Open Week from 14 to 18 February 2022 and enjoy 100% application fee rebate, 100% admissions fee waiver for Early Learning Centre and 80% admissions fee waiver for Junior, Middle and Senior School. Contact the admissions team to find out more and register.
---
"ExpatGo welcomes and encourages comments, input, and divergent opinions. However, we kindly request that you use suitable language in your comments, and refrain from any sort of personal attack, hate speech, or disparaging rhetoric. Comments not in line with this are subject to removal from the site. "
Comments