In the season of love, the City of Light is also the City of Romance, and as winter segues into spring, the French capital makes a fine destination for Malaysians wanting to re-acclimate themselves to the world of travel.
"Paris is always a good idea, no matter the season…"
Those were the sage words from a dear friend when we decided to re-route our flights (from London to Paris) just four days before take-off. As it turned out, he was absolutely right – he just had no inkling as to how much.
For centuries, Paris has been the muse of writers, poets, artists, and creative souls. The City of Light (and Love) is undoubtedly beautiful and unapologetically seductive, yet there was something more, something deeper, beyond its dreamy façade.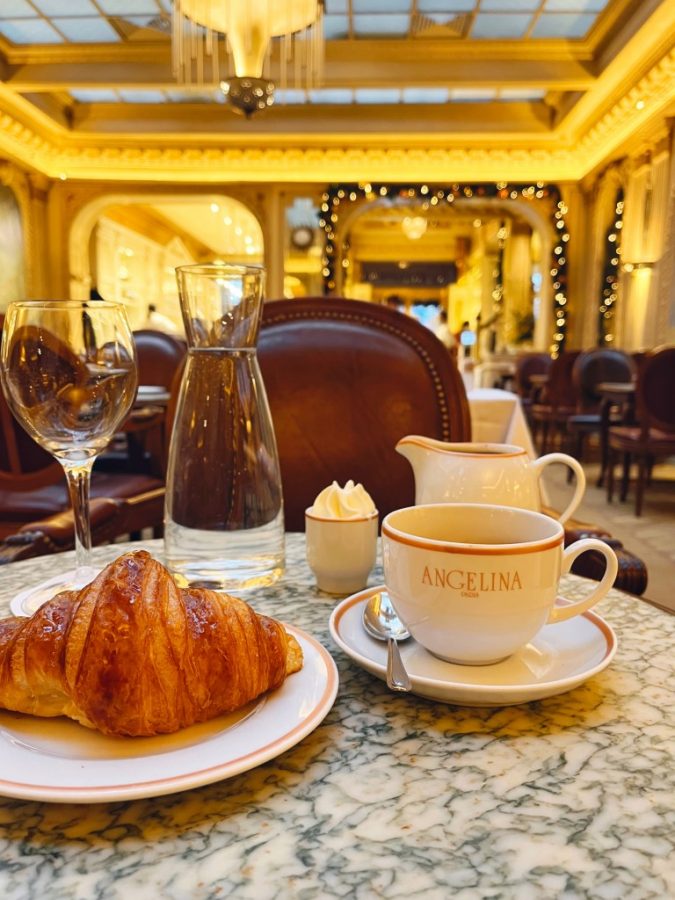 The French even coined a phrase for this – je ne sais quoi – which literally translates to "I don't know what," but it is often used to capture an intangible, distinguishing, but can't-quite-put-your-finger-on-it quality. On a winter's morning before Christmas in December, I finally understood why.
In Paris, it feels as though one has discovered the path to the good life, the passage to utopia. Yet, coy and ever the lady, Paris never gives up all of her secrets; there remains a certain spellbinding mystery to the city, hence its everlasting allure.
As it is with most European escapades, Paris is best explored on foot. From cobblestoned passages to endless boulevards, there is hidden beauty on every corner, a new discovery waiting at the turn of a street.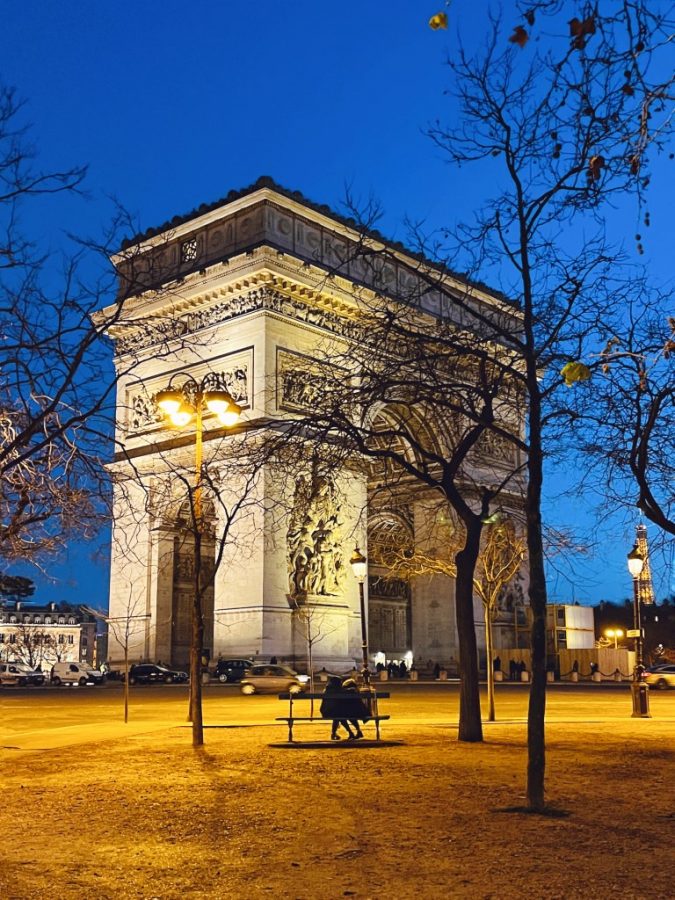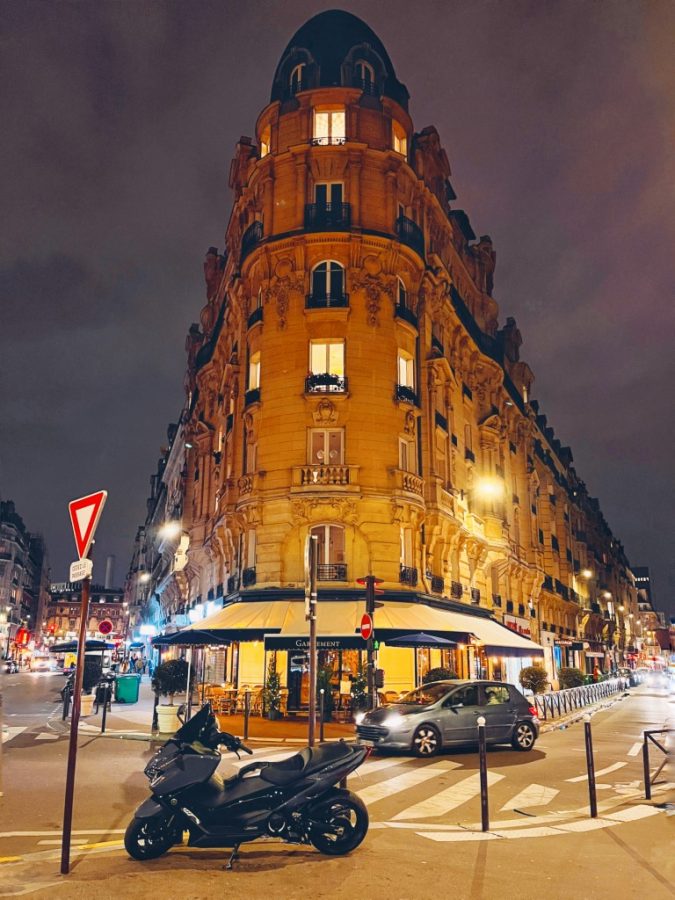 A LIFETIME DEVOTED TO ART
One of my favourite parts about travel is the time I get to spend meandering in museums, hours whiled away and as if no time at all had passed. Instead of The Louvre, many of the smaller museums in Paris contain equally important art. Musée Rodin (77 Rue de Varenne, 75007 Paris) houses most of Rodin's magnum opus, including The Thinker, The Kiss, and The Gates of Hell (a depiction of Dante's Inferno), in a gorgeous villa with a lovely garden.
Centre Pompidou (Place Georges-Pompidou, 75004 Paris) is also worth a visit, in honour of the late Richard Rogers, whose modernism designs forever defined the skylines of some of the most well-loved cities in the world. When the radically-designed museum opened in 1977, few understood its significance. Today, it is home to an outstanding 100,000-piece collection stretching back to 1905. Globally renowned for its rich collection of Impressionist art, Musée d'Orsay (1 Rue de la Légion d'Honneur, 75007 Paris) boasts of collections that represent all expressive forms, from painting and sculpture to architecture, decorative arts, and photography.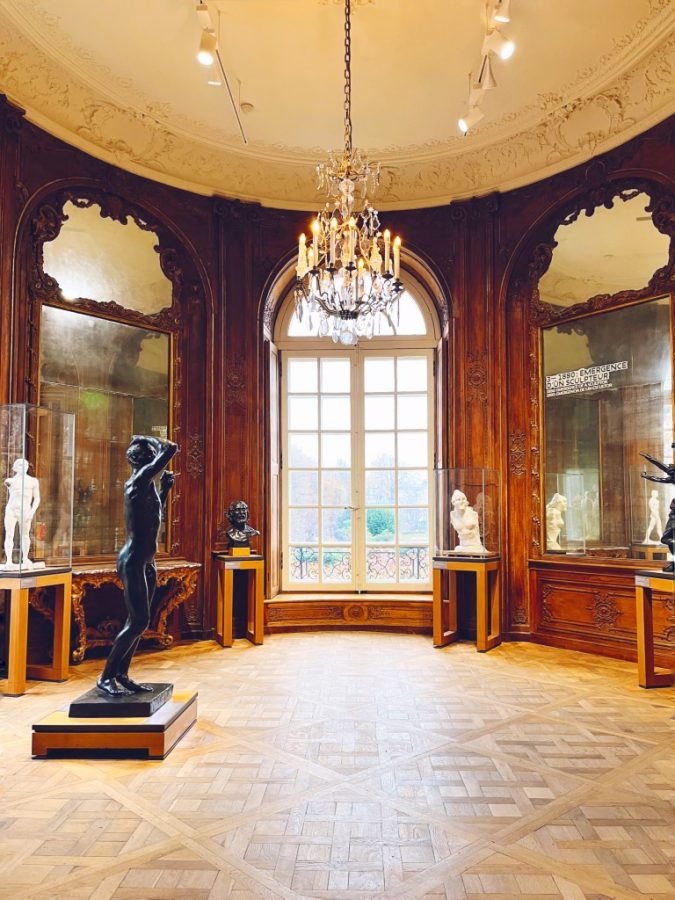 A DEGUSTATION OF FRENCH GASTRONOMY
The choice to experience a degustation menu goes beyond satisfying hunger; it is an invitation to learn the art of savouring – to press the pause button on the bustle of life (it usually takes two to three hours to go through the courses), to be fully present in the moment, and to indulge in a moment of silent reverence before that first bite or sip.
By the good fortune born of sheer chance, we managed to secure a reservation at Arpège (84 Rue de Varenne, 75007 Paris) on short notice. The three-Michelin-starred restaurant was the apotheosis of French haute cuisine a la vegetable and brainchild of the affable Alain Passard (whom we were lucky enough to meet after).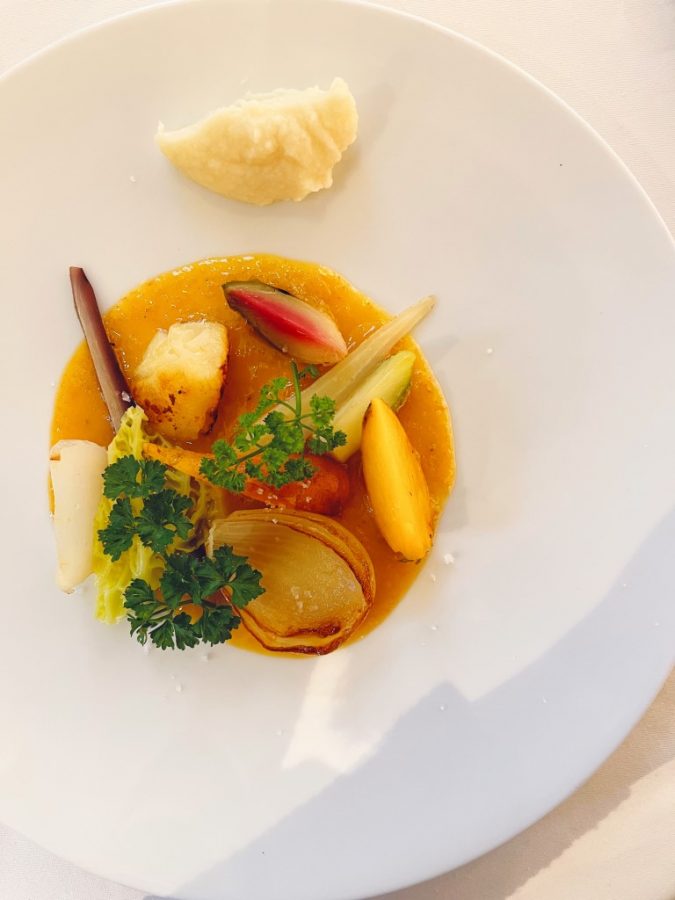 Lunch was unhurried, extending for a little over three hours with 10 amazing courses, cooked à la minute. The epitome of farm-to-table executed perfectly, some of the highlights include the Consommé (deeply flavourful with hints of rosemary) with Vegetable Ravioli (leek, beetroot, Jerusalem artichoke); Radish Sushi with Fig Leaves, Black Kalamata Olives, and Horseradish; a most sublime execution of the Beetroot Tartare. Just before thanking us for our visit, his hand in mine, he said, "we have everything we need in nature." Balancing two métiers (brilliant chef and avid gardener), Passard's oeuvre in vegetable cooking is stunning to behold and glorious to partake.
Nordic-inspired, the one-Michelin-starred Septime (80 Rue de Charonne, 75011 Paris) offers fine dining sans the de rigueur pomp. Chef Bertrand Grébaut, who previously cooked at L'Arpège, showcases his culinary wizardry by elevating familiar in-season ingredients. The Raw Scallops (with Roots Vegetable Gelée, Parsley Oil, and Citrus Caviar) was an exquisite first course, while the Roasted Chicken (with Homemade Caesar Sauce, Radicchio, Anchovies, and Citron) was quite possibly the best, most tender roasted chicken we have had in our lives.
For traditional French fare with friendly service, look no further than La Jacobine (59-61 Rue Saint-André des Arts, 75006 Paris). Classics such as French Onion Soup, Coq Au Vin, and Canard Confit make up the menu and were exceptionally prepared. Should you should find yourselves looking for a cure for jet lag, might I suggest an early (frigid) jog around Jardin des Tuileries, followed by a stroll across the street to Angelina (226 Rue de Rivoli, 75001 Paris) for the best hot chocolate in the city. Order a croissant to accompany the signature drink and if you are feeling peckish, the Croque Monsieur is an absolute delight.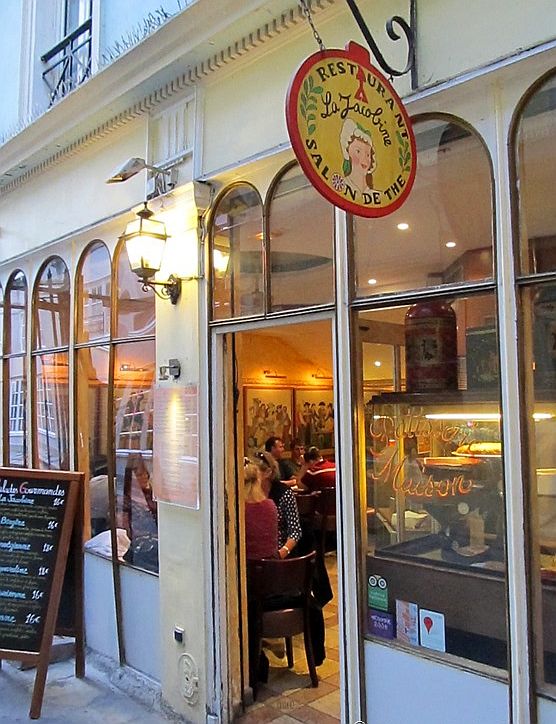 Afterwards, simply walk across the road for a Baba Au Rhum at La Chocolaterie Cyril Lignac (25 Rue Chanzy, 75011 Paris). Expect to be caressed with a comforting whiff of butter and baked pastries the minute you step into the iconic bakery. Poilâne's brick storefront on Boulevard de Grenelle was rife with loaves of sourdough, rows of freshly baked pastries, and bags of sablé cookies. (Author's tip: skip the sourdough and order their Apple Turnover instead.)
At Used Book Café, meanwhile, the walls on both sides of the cosy café were chock-full with donated books, which can be purchased from €2 to €20 (varies based on the colour of the sticker dots on the spine of the book). It was the perfect spot for an espresso on a rainy winter's morning. The moreish Breton-style buckwheat galettes at Breizh Café (23 Rue Paul Bert, 75011 Paris), when paired with glasses of cider brut from the region, were convincing enough reasons to be domiciled in Paris.
The meatballs in Café Moderne (19 Rue Keller, 75011 Paris) were touted as the best in Paris and rightly so. They were superbly seasoned and bathed in a lush Créme de Parmesan sauce. The Garniture du Moment (Sautéed Potatoes with Onions) came highly recommended by the owner (a family recipe, courtesy of his mum) and I am glad I took his advice – it was supremely delicious.
To date, Alain Ducasse's ice cream at Le Chocolat (40 Rue de la Roquette, 75011 Paris) is the second-best I have had the pleasure to consume (reigning champion bragging rights belong to Luculus in Bratislava, Slovakia). The chocolate is not to be missed, but be sure to ask for a half-and-half to try other decadent flavours, made fresh daily.
In Paris, my meals were a mix of solitary pursuits and those enjoyed in the company of friends. It comes as no surprise that French gastronomy is included on UNESCO's Intangible Cultural Heritage of Humanity list as a social practice that "emphasises togetherness," either with self or loved ones.
A SLICE OF HISTORY IN VERSAILLES
Regal and opulent, Versailles is one of the most popular day trips from Paris and for good reason. With a sprawling estate that spreads over 800 hectares, a visit to Versailles is imperative to understand the country's history. Created a toutes les gloires de la France (all for the glory of France), the Palace of Versailles has been listed as a World Heritage Site for 40 years and is one of the greatest achievements in French 17th century art. The most famous room in the Palace, the resplendent Hall of Mirrors spans 73 metres and is bedecked with 357 pieces of mirrors. Its frescoed ceilings are a sight to behold, where political successes illustrated through 30 painted compositions by Le Brun.
The Gallery of Great Battles covers the entire first floor of the South Wing and is the largest room in the Palace (120 m long and 13 m wide), where nearly 15 centuries of French military successes, from Clovis to Napoleon, are depicted through 30 paintings. A peek into the Gardens of Versailles through the central window in the Hall of Mirrors will reward you with views of the Grande Perspective towards the horizon from the Water Parterre.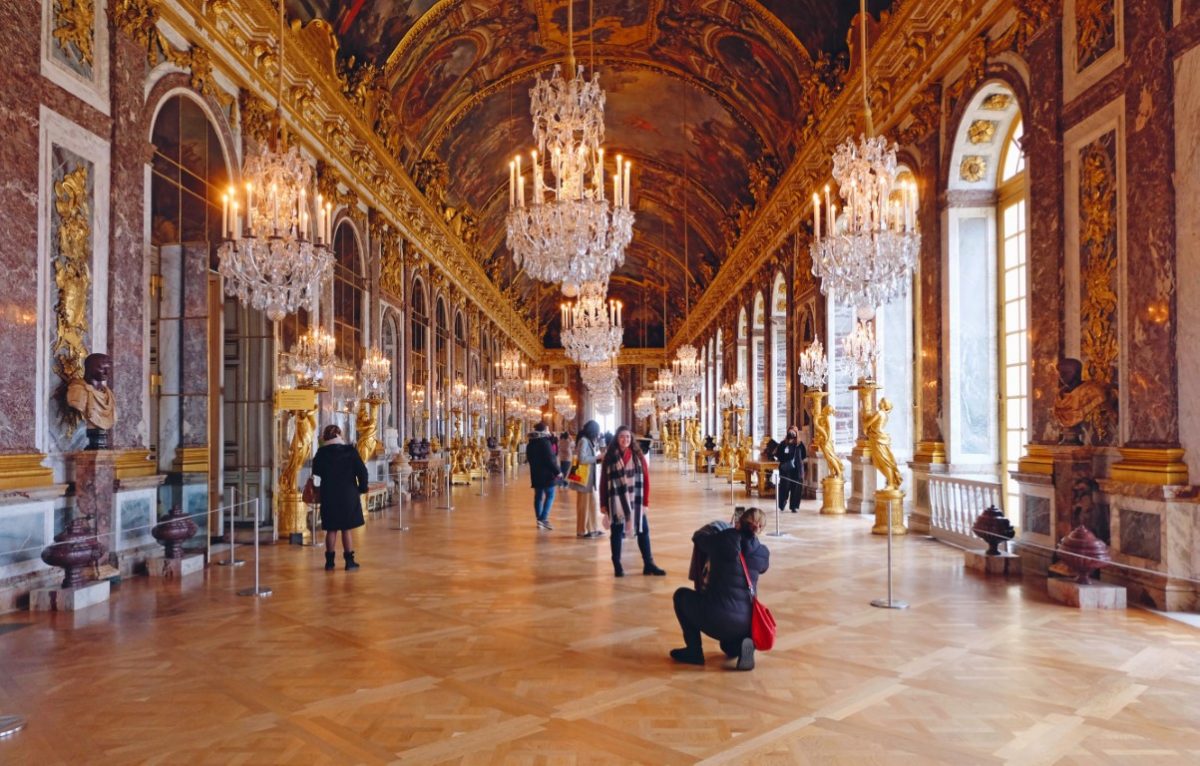 A BELOVED SHOPPING MECCA
While the Louis Vuitton flagship at Champs-Elysées may seem über-glam from afar, a walk through the famed boulevard is largely spent dodging throngs of tourists and luxury brand addicts. For more manageable crowds, head over to Galeries Lafayette (9th arrondissement of Paris) for its upscale and coveted French brands as well as the dazzling stained-glass cupola. Samaritaine (9 Rue de la Monnaie, 75001 Paris), located at the posh first arrondissement, is also luxe-focused with a brimming selection of designer brands and artisanal products for both men and women.
Founded in the 1850s, Le Bon Marché (24 Rue de Sèvres, 75007 Paris) is the oldest department store in Paris with bright, airy atriums and designer merchandise. The fashionable Le Marais district in the 4th arrondissement was one of my preferred areas for shopping and where Merci (111 Bd Beaumarchais, 75003 Paris), one of my favourites stores in all of Paris, was at. The three-storey lifestyle boutique was beautifully curated, with a subtle blend of the rare and decorative alongside everyday pieces reflecting daily and urban life.
A COUP DE FOUDRE WITH PARIS
The last-minute change of plans served us well. A rendezvous to Versailles. A lifelong affair with architecture. An unforgettable fling with French cuisine. Turns out, it was love after all. Enchantée indeed, Paris.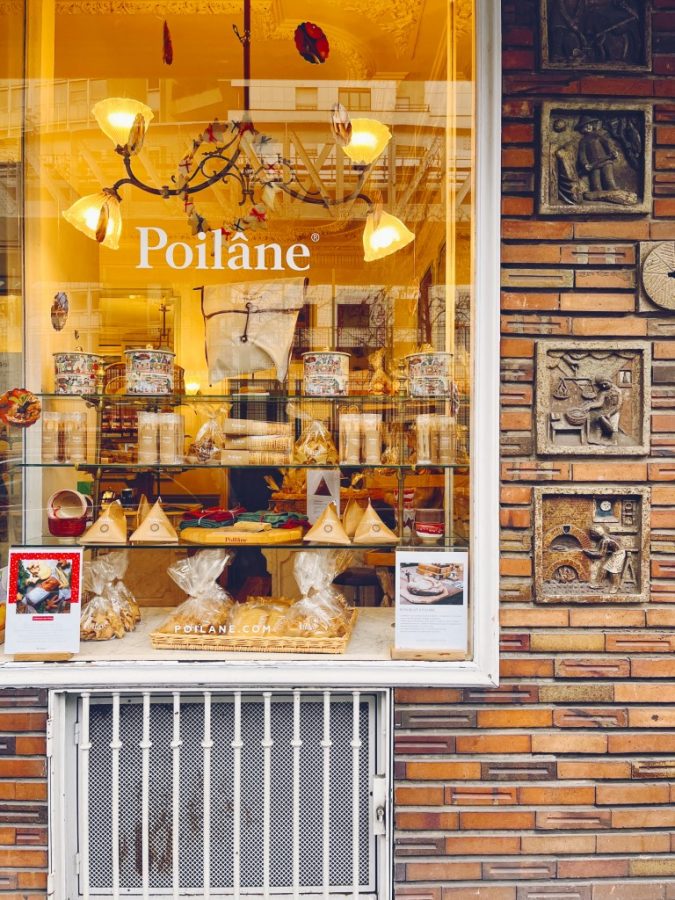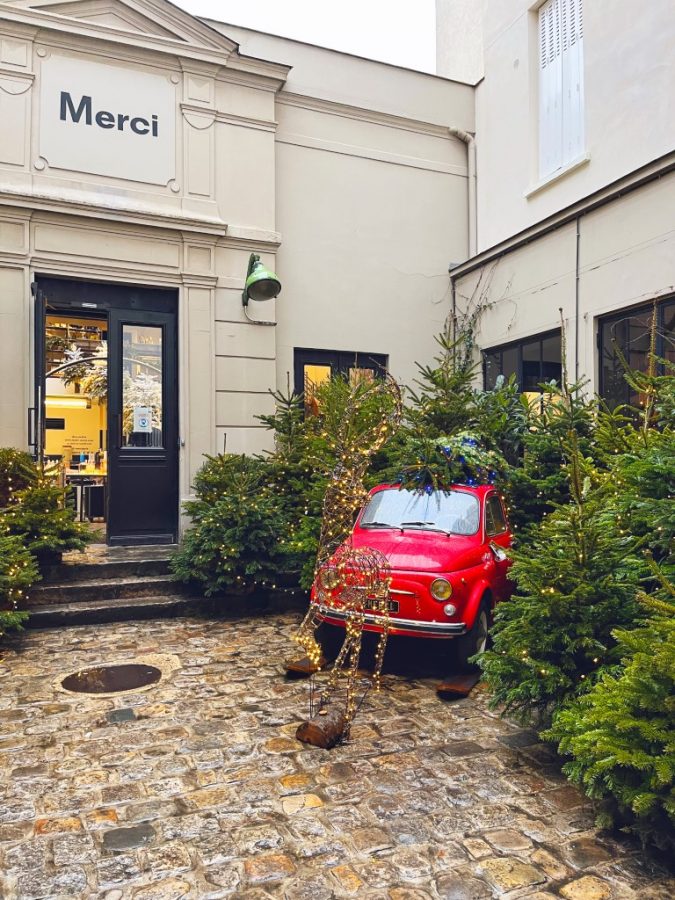 ---
"ExpatGo welcomes and encourages comments, input, and divergent opinions. However, we kindly request that you use suitable language in your comments, and refrain from any sort of personal attack, hate speech, or disparaging rhetoric. Comments not in line with this are subject to removal from the site. "
Comments