In 1980, Christoph Swoboda had a traditional junk built in Kuala Terengganu. He started his first trip with wife and baby on board and finally circumnavigated the globe with that venerable boat. Over four decades later, he's decided it's time to transition from the sea back to the shore.
Here's Christoph's story, in his own words, as recounted to Editor Chad Merchant.
The first time he met a child that looked like him and spoke German, my son was five years old. Wanja was born in Kuala Terengganu, and just a few days after he was born, we took him with us on our ship, a junk that my wife and I had built in the traditional style by the local boat builders of Duyong Island in Kuala Terengganu.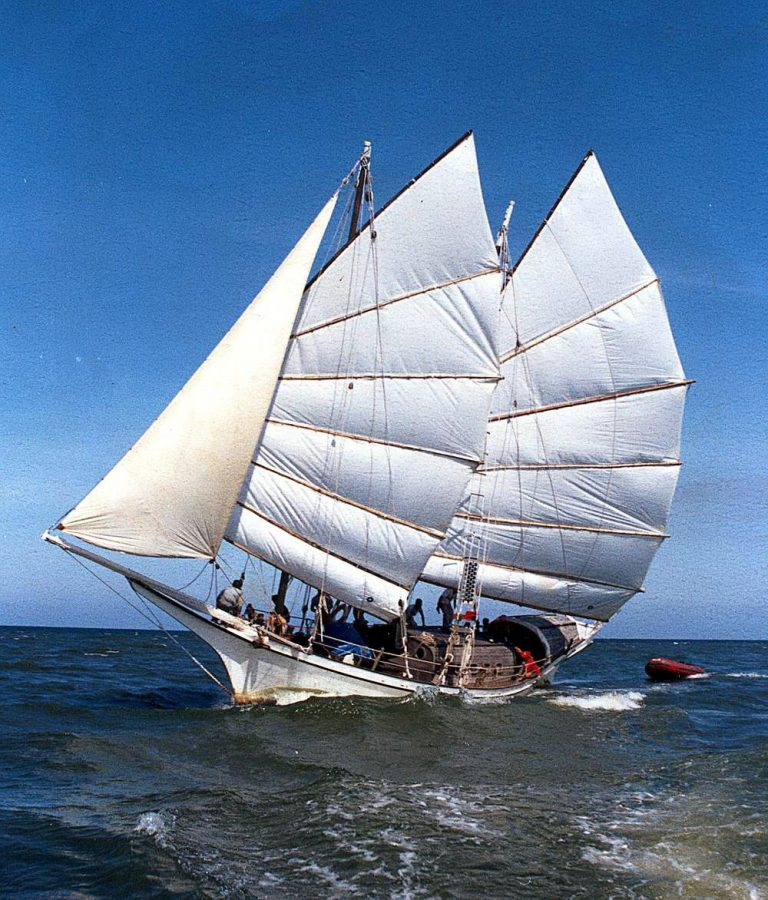 The Naga Pelangi (English, "Rainbow Dragon") was a spartan ship, having no running water, neither electricity nor navigation system, or even a modern toilet. In fact, in the beginning, it didn't even have an engine. If I had known what the ocean had in store for us, I might never have dared to set sail with her – without any experience and accompanied by a newborn – but at the time I was just 28 years old and felt quite invincible. Maybe you need to feel like this to dare yourself to set out on such an adventure.
Things worked out, though and today, more than 40 years later, I still live on a Terengganu junk anchored off the Malaysian coast. Here's my story.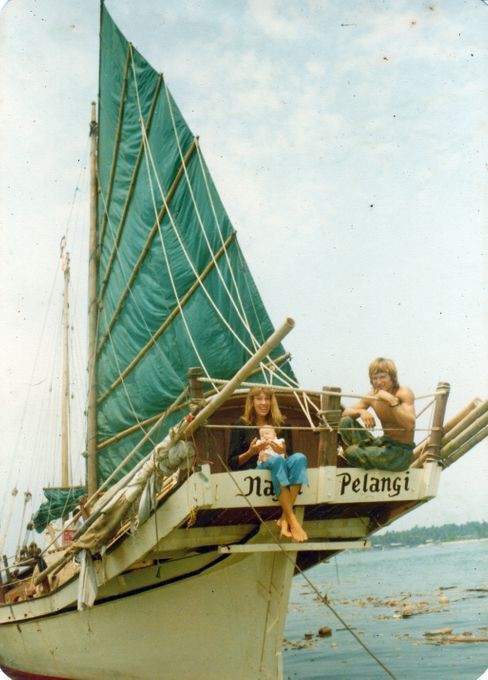 FROM THE LAND TO THE SEA
I never finished my studies in philosophy and history; instead, I became what I had always dreamed of when I was a little boy: A captain on his own ship. I was born into a middle-class family in southern Germany. My parents were both stunned when I abandoned my studies in 1980, closed my apartment in Heidelberg and transferred my savings to a boat builder in Malaysia.
I dreamed of a free life on board my own ship, but I had never sailed before and I knew I had to get some experience somehow. Therefore, I went to Bali in 1979, looking for a chance to hitch a ride on one of the sailing boats stopping there. It was a lucky coincidence that I met Jerry, a New Zealander with a Malay junk called Burong Bahri, who was anchored in the harbour of Tanjung Benoa. The beauty of his sailing boat fascinated me, and Jerry agreed to take me and two other wannabe seafarers along.
Jerry navigated without a sextant. He sailed by 'dead reckoning': Using this method, you determine the course using only the compass and estimating the speed. We had no engine. We sailed and drifted well beyond the sight of land, and after 14 days, the first landfall was a small island situated just off Pontianak in Borneo, the exact port we had wanted to reach. It was not until years later that I understood what a masterpiece of old-school navigation Jerry had performed. My decision was made: This was what I wanted to do. When we finally arrived on the island of Duyong in Malaysia, where Jerry had built his junk in 1974, I didn't think twice and commissioned Che Ali, an old boat builder, to build a junk just like that.
I went back to Germany to arrange my affairs. On the return journey, during a stopover in Bangkok, I met my future wife and mother of my son, a woman named Claudia from Switzerland. She was very enthusiastic about my project, and we moved into a house that Che Ali and his sons had built on stilts for us next to the shipyard using wood, bamboo, and palm leaves. During all of the construction, we stayed there, we learned the language, and became part of Che Ali's family. We built the Naga Pelangi using a centuries-old, archaic construction technique in which the planks are attached to each other by means of wooden dowels. The frames are then inserted afterwards.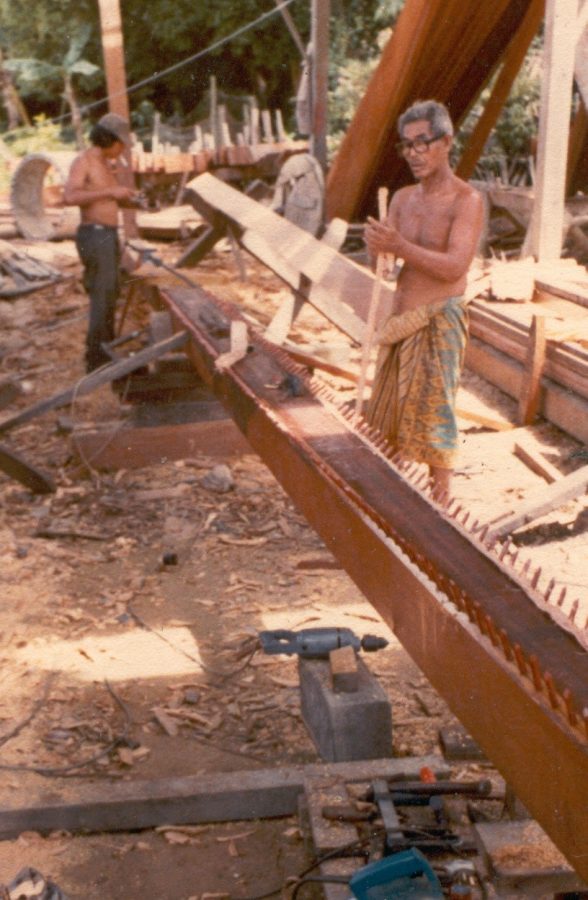 To save ourselves the hefty import tax, we wanted to install the engine only after our arrival in Singapore. Now with a newborn and a crew of two backpackers, we headed southeast, out into the open sea, and soon beyond the view of land. Of course, I remembered Jerry. Two days later, tacking inshore to see how far we had come, I had to accept that I wasn't a 'Jerry' yet: We had run barely 10 miles to the south of our starting point! Perhaps unsurprisingly, the 'crew' wanted to disembark immediately! Maybe it was because we had never performed the kenduri, the traditional blessing the boat builders usually offer. We asked Che Ali to organise this ritual for us. We had the engine coming from Singapore and installed it, but on our next attempt, the wind was blowing in our favour, and we successfully sailed all the way.
DAY TOURS FOR 20 GERMAN MARKS
For four glorious years, we sailed the waters of Thailand, Malaysia, and Indonesia. Back then, in the early 1980s, tourism in Phuket and Koh Samui was in the beginning stages. We offered day tours, including food for 20 Deutsche Marks per person. Naturally, many backpackers thought this overpriced: In Koh Samui in those days, you could easily get accommodation and eat well for half a week for that kind of money. But our boat looked attractive, so we sailed up and down the beach once, and all eyes were on us. That's how we got enough passengers. On some days, we had revenues of DM 200 or more, and that paid the bills and kept us alive.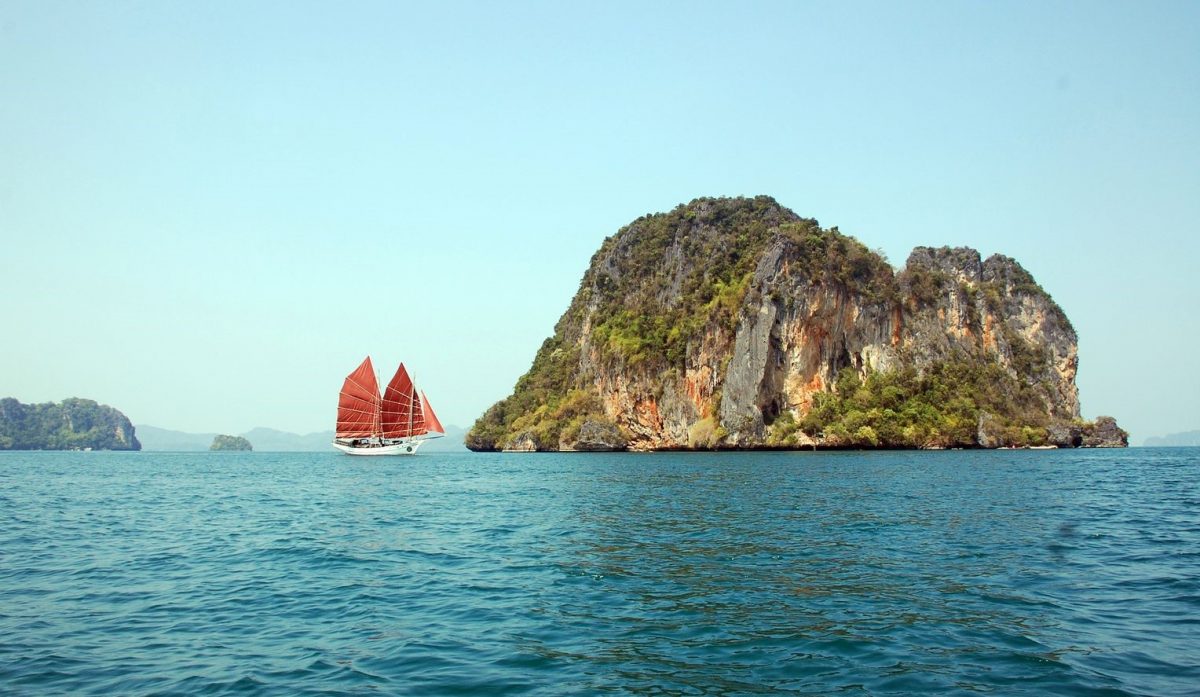 When our son reached the age when children start to go to school, we wanted to offer him the company of children who would speak English or German. A sailing friend invited us to come to Hawai'i, and we thought that a splendid idea. Since the winds in latitudes 20°N to 20°S blow easterly all year round – and we did not want to sail the stormy and rather cold seas of the latitudes below or above 20° – we decided to head west instead. Via Africa and the Red Sea, we reached the Mediterranean in 1986, and there, Claudia and I made the decision to separate.
My son was happy to spend time in Germany, living in the house of my parents and visiting the local kindergarten. He felt he had arrived in paradise: So many children, all speaking his language, he couldn't believe it! Claudia moved back to Switzerland, and I sailed on to Hawai'i and sold the Naga Pelangi there. Back in Weinheim, I met my 'first love' again, Ulrike, a school friend from the neighbouring village. She had recently gone through a divorce, just like me. We fell in love again.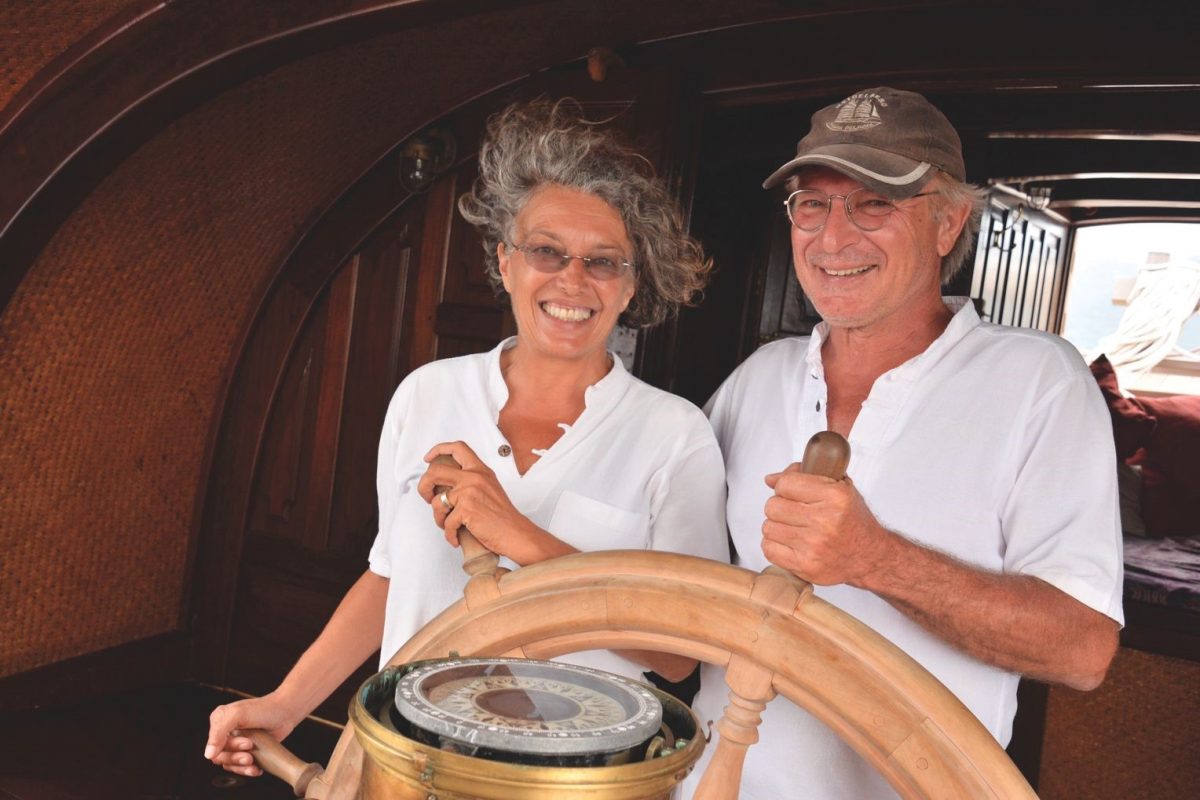 AROUND THE WORLD WITH THE JUNK
In 1995, my son moved to Switzerland to live with his mother. In a strange turn of events, the buyer of Naga Pelangi had defaulted on the payments, so I returned to Hawai'i, repossessed and reconditioned the boat, and sailed her back to Malaysia with Ulrike and other friends. This is how the first circumnavigation of the globe by a Malay junk came about.
Ulrike and I planned to start a charter business in Southeast Asia on one of the tourist islands. Unfortunately, these dreams were shattered by the intervention of reality: the Naga Pelangi was simply too small and too uncomfortable. With this in mind, I sold her in 2000, and three years later, I asked Hassan, the son of Che Ali, to build a new, bigger boat for me. The boat builders on Duyong were not doing well at all at that time. Of the more than 40 boat builders there from two decades earlier, only three were still in operation. All that wondrous knowledge threatened to die out. It saddened my heart.
I dreamed of making the sailing of a Malay junk popular. The original Naga Pelangi had proven her seaworthiness in a severe storm south of Guam in the Pacific. If I could stimulate the demand for this type of sailing boat, perhaps the traditional art of building them in Duyong could be saved from extinction.
We wanted to copy the success of the Turkish Gulets, the Arab Dhows, and the Dutch flat-bottomed ships: All of them had once been cargo ships, and after their conversion, they found a permanent niche in the tourism industry.
The interest of the Terengganu government was roused, and Dato' Idris Jusoh, then the Menteri Besar of Terengganu, came with his excos and inspected our project. He reported to Putrajaya, and finally even the then-Prime Minister of Malaysia, Tun Abdullah Ahmad Badawi, came to the shipyard and informed himself about the efforts to preserve the maritime heritage of Malaysia.
The government commissioned several boats with the Terengganu builders in order to pass the knowledge of how to build them on to another generation. But regrettably, these subsidies fizzled out, and we were not able to inspire private-sector entrepreneurs to pick up our idea.
UNDER SAIL FOR A LUXURY BEACH RESORT
When Naga Pelangi 2 was finally ready to sail in 2010, we sailed her to Langkawi, as the archipelago of 99 islands had become the number one tourist destination in Peninsular Malaysia. Soon, my predictions proved correct: The traditional design, the impressive size of almost 30 meters, and the luxurious interior fittings made the Naga Pelangi 2 a legitimate attraction, and in 2014, she became the flagship of a luxury hotel on the island. From December to May each year, the boat was moored in beautiful Datai Bay, off the beach of The Datai resort, where we offered sailing tours for their guests. The demand was high until the coronavirus pandemic brought tourism to a halt in 2020.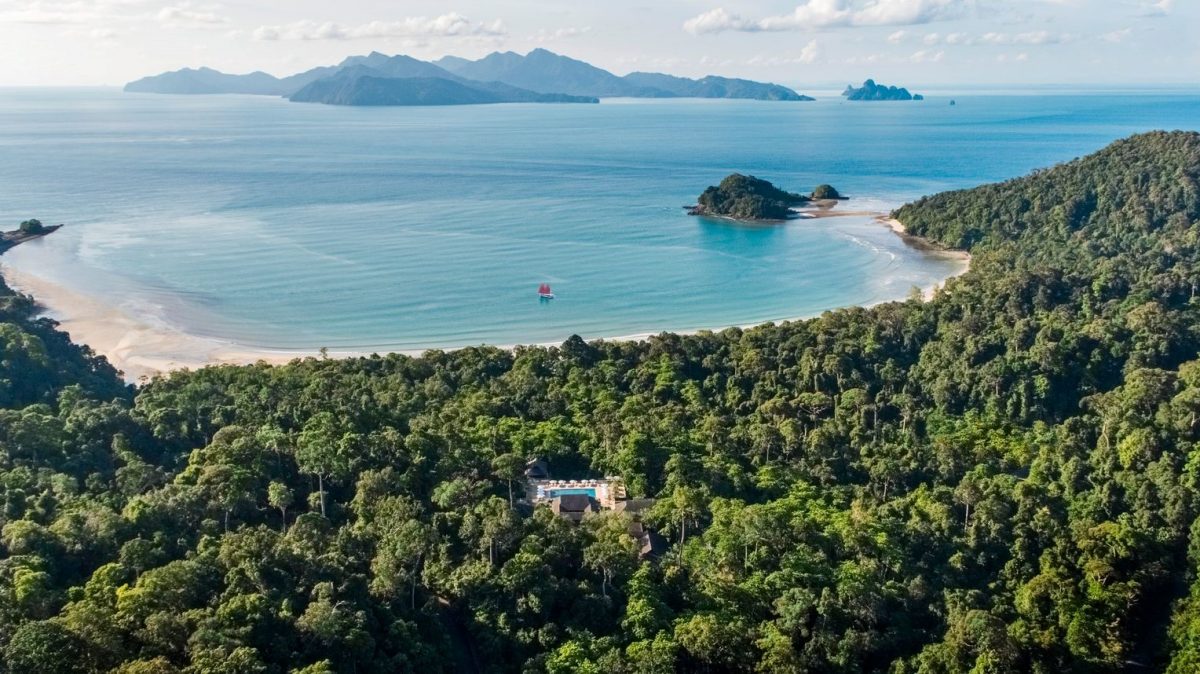 Because I am almost 70 years old now and my wife cannot leave Germany due to her faltering health, we have made the tough decision to search for a new custodian for this icon of Malaysia's maritime heritage and sell the boat. It is not easy, of course, but I will have to come to peace with the idea of ending my seafaring life. Getting old will probably be my next – and my greatest – adventure!
For more information on the ship, please visit www.naga-pelangi.com.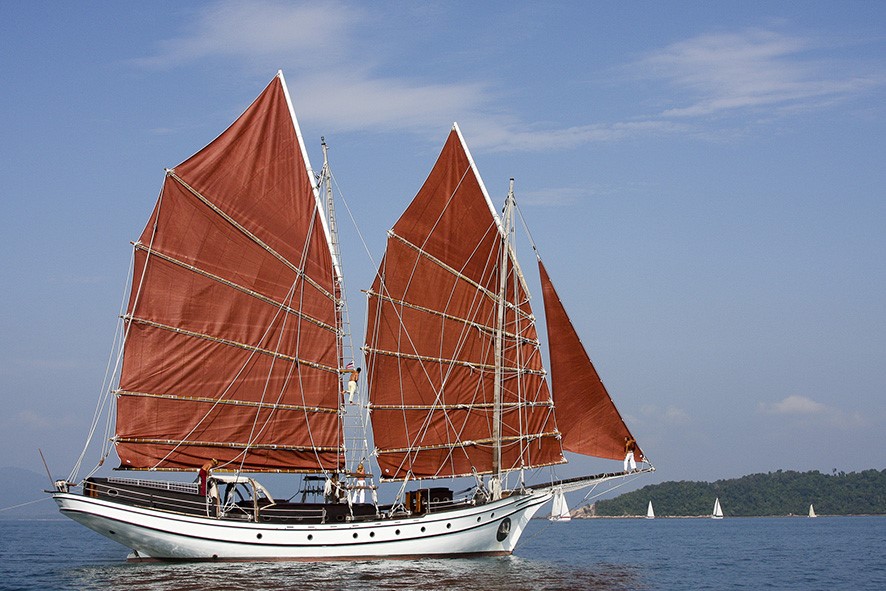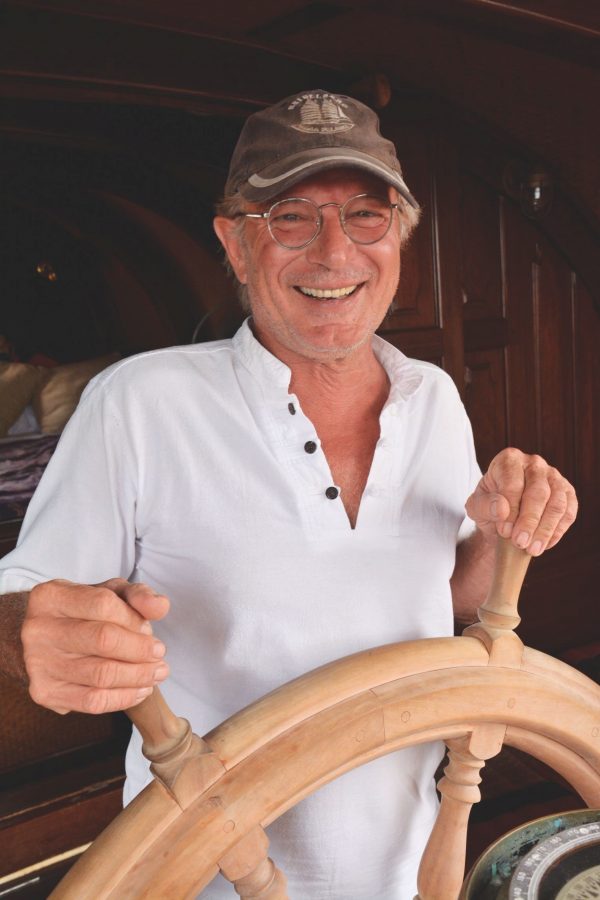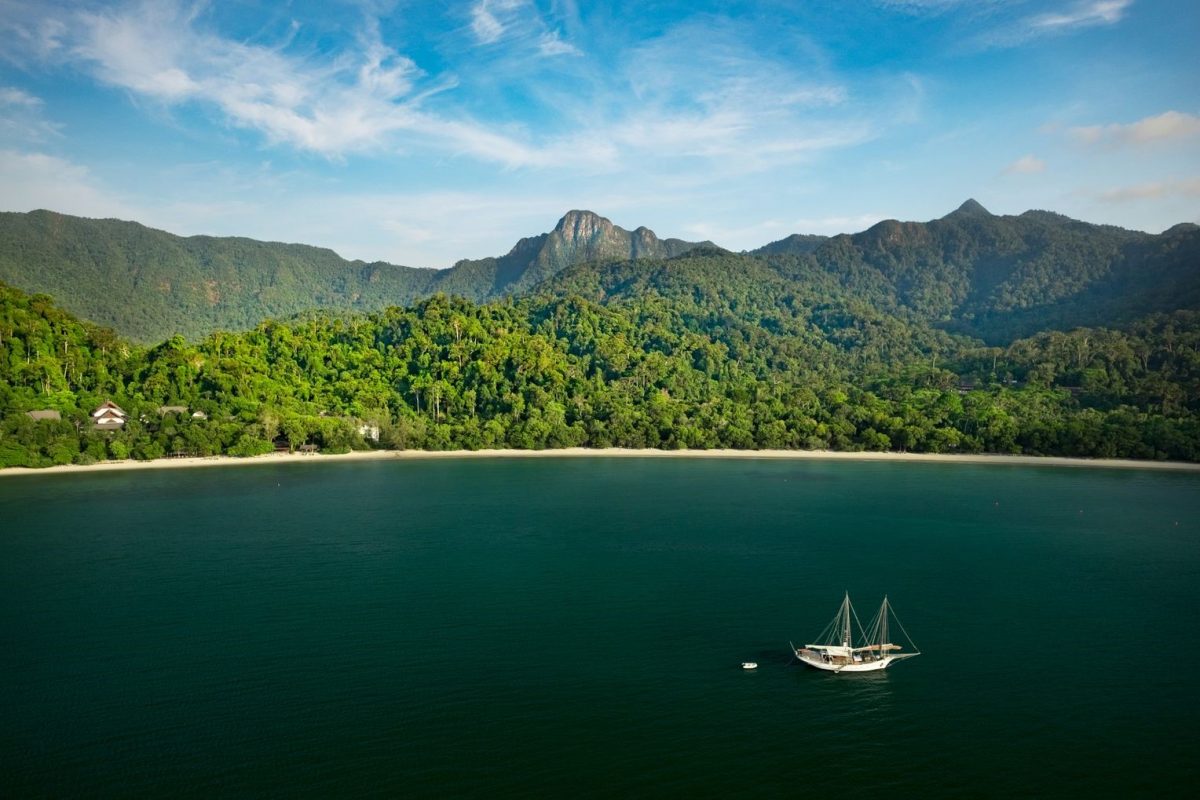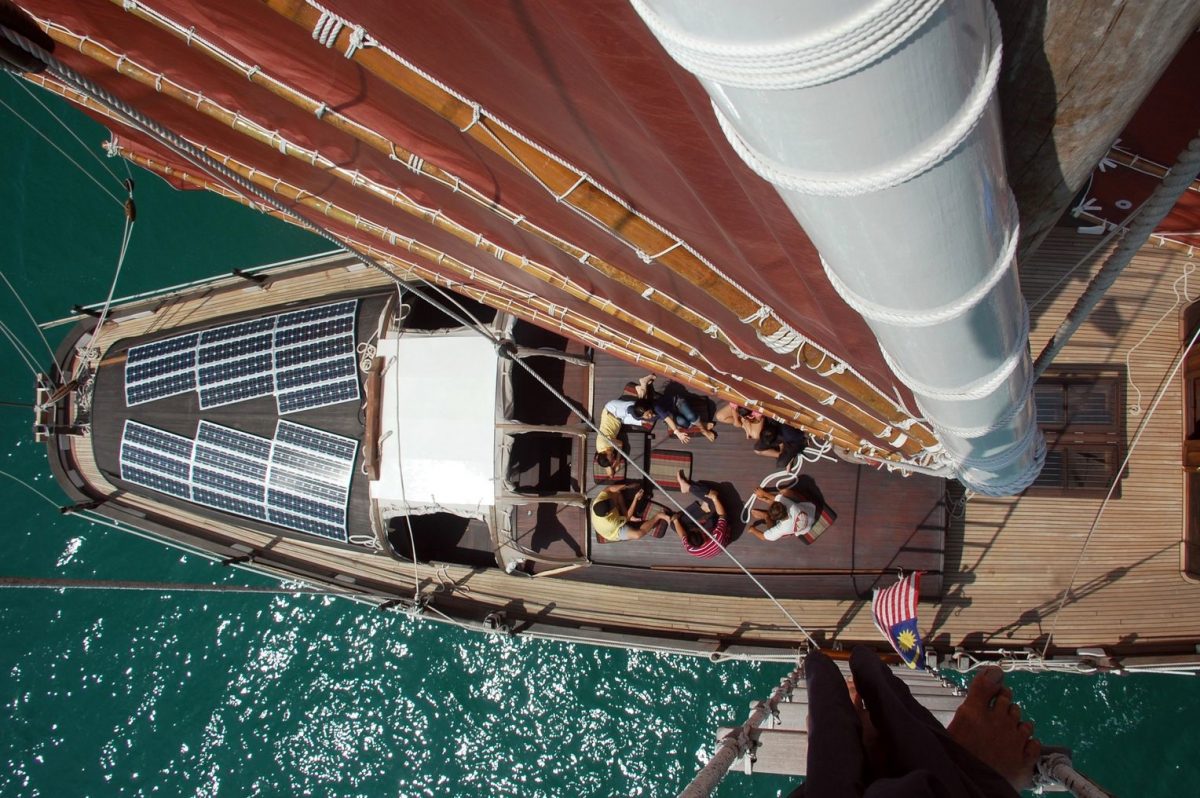 ---
"ExpatGo welcomes and encourages comments, input, and divergent opinions. However, we kindly request that you use suitable language in your comments, and refrain from any sort of personal attack, hate speech, or disparaging rhetoric. Comments not in line with this are subject to removal from the site. "
Comments