Government policies, unsurprisingly, can have a profound effect on foreign investment and expat endorsement in any country. Hong Kong's growing concerns are starting to look like a warning, but will anyone in Malaysia take notice?
When TEG Media conducts its extensive expat surveys to gain insight into the views of resident expats, the many positives of Malaysia are always mentioned prominently by respondents. From the open, welcoming nature of the Malaysian people and low cost of living to the many travel and tourism opportunities, general ease of doing business, and trifecta of good healthcare, education, and infrastructure — not to mention no shortage of superb food — it's easy to see why Malaysia has earned the affection of so many expats.
Yet, sadly at times, all of this is easily trumped by government policies. It doesn't matter that locals are kind or that there's a lot to see and do in the country or that great food is available at any hour at the neighbourhood mamak if those in power simply don't want you here — and then take steps to put that desire into official policy.
As we have been told, that's how a lot of people view the serious changes recently made to the Malaysia My Second Home programme, as well as the various measures implemented to make getting work visas more cumbersome, or even to make it significantly harder than necessary for resident expats or MM2Hers to return to their homes in Malaysia during the pandemic.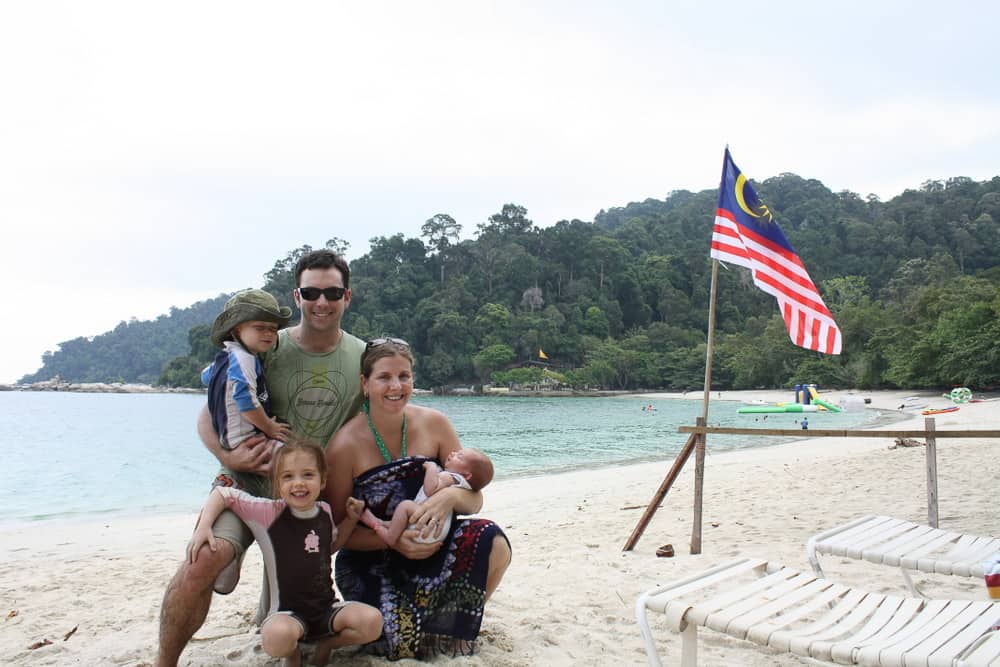 Despite a professed desire by Malaysia's government to attract more foreign investment, we have heard from many people who, rightly or wrongly, have reached the conclusion that the current government simply wants to reduce the number of foreigners in the country. As one expat put it, "They seem to want the foreign investment, but not the foreigners that typically come along with it."
Of course, we don't know the thinking or motivation behind these decisions, and given that the government is no longer particularly forthcoming with us, we can only base our assumptions on what we observe. We also maintain that it is well within the right of Malaysia, as a sovereign nation, to control and conduct its immigration policies as it sees fit. We accept that, as foreigners, we have no absolute right to be here in Malaysia.
But we also love the country, and we feel that Malaysia and Malaysians benefit when foreigners who demonstrably bring value to the country, in any of various ways, are welcomed and valued here.
HONG KONG: A CAUTIONARY TALE?
Looking north, we may be about to see what happens when a government engages in actions and policies that greatly shift the attitudes of foreigners.
Even before the pandemic took hold, China had been applying increasing pressure to Hong Kong, a special administrative region that is not only one of the world's most impressive cosmopolitan cities but also a global financial hub, and for a great number of multinational corporations, a gateway to mainland China.
Following the transfer of sovereignty from the UK to China in July 1997, ending some 156 years of British rule over the territory, Hong Kong enjoyed a fairly significant breadth of autonomy. To outsiders, it was like China, but with democratic ideals, meaningful personal freedoms, and an ease of entry for businesses that was irresistible. The "one country, two systems" principle shaped life, business, and government in Hong Kong for the beginning years of the 21st century.
However, despite an agreement that should have forestalled China's incursion until 2047 (the date set for 50 years after the 1997 handover), Beijing pulled the trigger almost 30 years early, and in short order since roughly 2019, has implemented sweeping, fundamental changes in Hong Kong. And foreign companies have, of course, taken equally swift notice.
Curiously, it's not just the crushing limits on free speech and free press imposed by Beijing that have prompted so many expats and foreign businesses to start eyeing the exits in Hong Kong. Though the intensive curbs on freedom seen under the National Security Law certainly catalysed the movement, apparently it was the draconian Covid-19 protocols rolled out in Hong Kong, mirroring those on the Chinese mainland in service of a "zero-Covid" strategy, that finally proved to be a bridge too far.
EXPAT EXODUS
As a result, nearly half of all foreign businesses (specifically European) in Hong Kong are planning to exit the city and relocate in the next year, according to a new report. 
Among the firms planning to leave, 25% said they would fully move out of Hong Kong in the next 12 months, while 24% plan to relocate at least partially. Only 17% of the companies said they are considering leaving, but haven't committed to any specific relocation plans in the next 12 months.
Additionally, according to the US Chamber of Commerce there, more than 80% of Hong Kong-based American businesses reported a negative impact as a result of the National Security Law, with nearly half saying their employees' morale had suffered, with many expat workers deciding to leave Hong Kong as a result.
According to a report by CNN Business, even before the Covid crisis introduced a new layer of complications, corporate headhunters were having trouble bringing talent to Hong Kong because of Beijing's growing encroachment in and control over the semi-autonomous territory.
Massive city-wide protests in Hong Kong, occasionally punctuated by violence, prompted by the backlash against a Beijing-imposed extradition bill, plunged the city into a political crisis in the summer of 2019. As CNN reported, "A year later, as Covid-19 restrictions kept protesters at bay, China passed a wide-ranging National Security Law that broadly curtails free speech rights in Hong Kong." Numerous pro-democracy leaders and publishers in Hong Kong have already been detained, arrested, and spirited away under the provisions of that law.
Clearly the policies being put in place in Hong Kong by China — confusingly with virtually zero pushback from anyone in the world despite it being a clear violation of the 1997 agreement — have given serious pause to expats and foreign companies alike, and many have opined that, because of the National Security Law, and not the shorter-term Covid restrictions, Hong Kong as we once knew it is over.
LESSONS FOR MALAYSIA
Now, we certainly don't foresee anything like this unfolding in Malaysia for a number of reasons, not least of which is the fact that there is absolutely no foundational parallel to be found between Malaysia and Hong Kong. While Hong Kong was a region under China's purview, albeit with special status, Malaysia has been, since 1957, a fully sovereign country. Consequently, there will clearly be no external entity seizing control or imposing sweeping laws on the nation.
But still, the impact to Hong Kong (and perhaps more notably to Hong Kong's financial clout and its economy as a whole) because of the potentially looming exodus of foreigners and their money should catch the attention of other leaders in the world, too, including those right here.
Malaysia is perhaps uniquely positioned in the world of global enterprise. The country is favoured heavily by Islamic countries in the Middle East, lending itself to a whole host of Islamic-centred investment, tourism, and business, all while also being viewed positively at best and neutrally at worst by most Western (and non-Muslim) countries. It's a great position for Malaysia to be in and, perhaps in certain circumstances, offers a material advantage over most of its regional neighbours.
Additionally, there are significant natural resources, superb tourism and travel opportunities, and plentiful (and often woefully untapped) local talent here. Malaysia, to our mind, should be embracing foreign talent and expat integration to further improve the country, not discouraging it or engaging in rhetoric or policymaking that gives pause to foreign companies who might otherwise be considering Malaysia as a new hub or base in Asia.
If there's any doubt as to how dramatically a shift in government policies or attitudes can impact the decisions made by foreigners living and doing business overseas, leaders in Malaysia need only look to the situation unfolding in Hong Kong.
In fact, a certain school of wisdom would suggest that Malaysia should position itself to be more favourably viewed by those many foreign companies exiting Hong Kong, not less so. After all, if authorities here were to play their cards right, Hong Kong's loss could be Malaysia's gain.
---
"ExpatGo welcomes and encourages comments, input, and divergent opinions. However, we kindly request that you use suitable language in your comments, and refrain from any sort of personal attack, hate speech, or disparaging rhetoric. Comments not in line with this are subject to removal from the site. "
Comments