As the pandemic began to take hold in 2020, schools had to make significant changes at an unprecedented pace to ensure education wasn't yet another Covid casualty.
The pandemic has caused a staggering degree of upheaval on numerous sectors and industries throughout the world, and education has not been spared. We recently sat down with Mr Gerrard Docherty, the Regional Head of Education for Beaconhouse Malaysia, to get his thoughts on how the dramatic changes necessitated by Covid-19 have affected students, teachers, and the very way schools teach.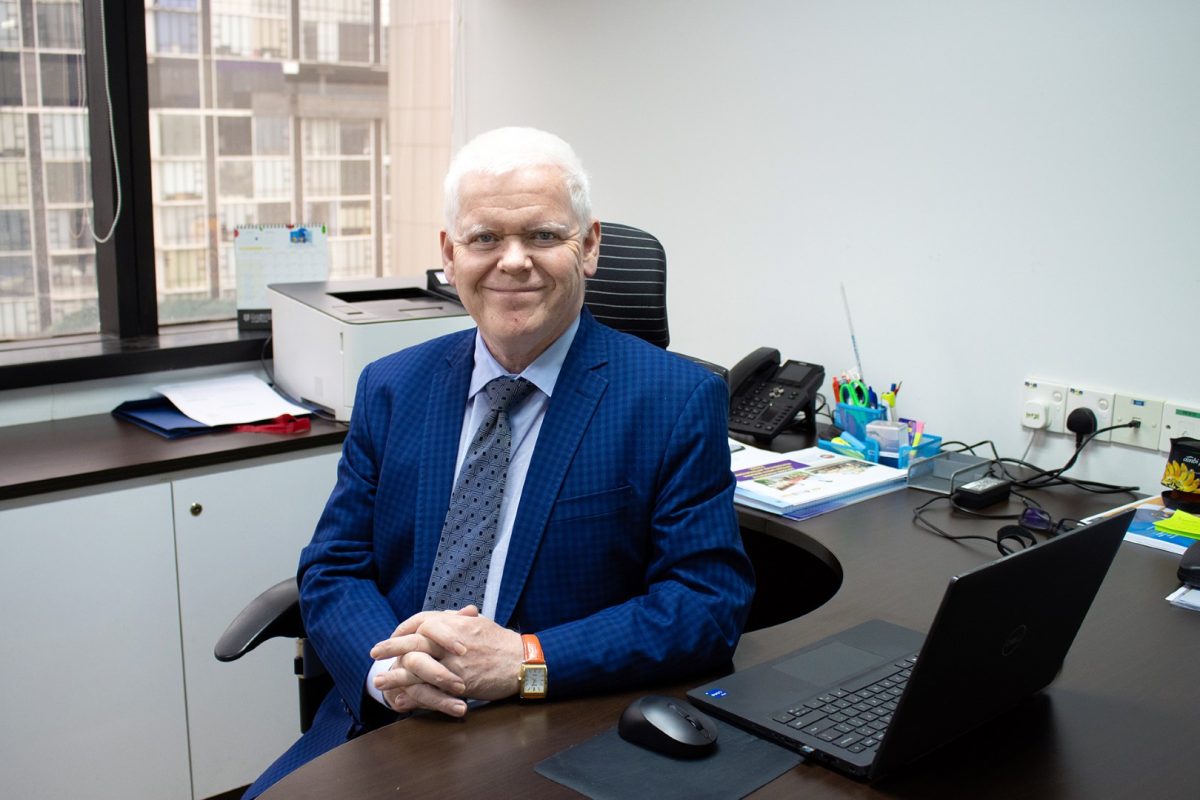 ExpatGo: For teachers and other staff at Beaconhouse, what were among the most significant challenges posed by the pandemic and the related lockdowns?
Mr Docherty: When the pandemic hit two years ago, the education landscape had to change overnight. Our teachers had a tough time shifting from physical classes to virtual ones. Jumping into this new mode of teaching with little to almost no preparation put in place, our teachers were determined and ready to rise to the occasion.
A key challenge faced by our teachers was trying to keep the students motivated and prevent them from getting easily distracted, especially for the younger ones who did not have long attention spans. For this, our teachers were required to repeatedly learn, unlearn, and relearn new techniques.
Besides that, another challenge for our teachers was ensuring that no students were left behind. At a time where face-to-face interactions were limited, it was a challenge for our teachers to be able to gauge the understanding and progress of each and every child. Fortunately, our teachers were ever-ready to conduct additional sessions and classes either as a group or individually for students to be able to pose their questions or clarify their doubts.
While online education has opened doors to plenty of possibilities, our students and teachers, not to mention our IT department, are to be acknowledged for their immense effort in adapting and learning the ropes of technology in such a short period of time, in order to make online learning in our schools a success.
What were some of the changes that were mandated and how did you go about implementing them?
The pandemic obliged most education systems, including ourselves, to adopt alternatives to face-to-face teaching and learning in order for lessons to continue, despite school closures.
Some of the significant changes made during this time involved the migration to virtual classrooms and online learning. The preferred platforms that were used during this time were Zoom and Google Classrooms. Besides that, our teachers also used apps like Kahoot and quizzes Socrative to ensure all lessons were interactive and encouraged participation from the students. We were fortunate enough to have teachers and other school heads that adapted and learnt to use these platforms very quickly.
The IT department was also very helpful during this time, always ready to provide our teachers with assistance and training on ways to improve online learning and ensure greater effectiveness for our students. Apps like Edmodo, ClassDojo, and LittleLives were also very useful and effective during this time as a mode of communication between schools and parents to keep them updated on the progress of their child and their areas for improvement.
However, it was a little different with our Preschool pupils. Preschool children need to explore and use their visual, auditory and kinesthetic senses as well as engage with different materials to gain skills, so a blended learning process with a mix of online and offline experiences gave students the best of both worlds.
Have students and parents been flexible and understanding with regard to adapting to the many changes? What are some of the specific challenges you have seen confronting students during the pandemic?
Thankfully during the pandemic, both parents and students have been very cooperative, flexible, and understanding with the transition from traditional learning in the classroom to online learning. However, there is no denying that our students did encounter challenges with technical issues that are bound to happen in a fully online setting. There are instances when their computers would need to be restarted or the WiFi was unstable, thus resulting in it being challenging to keep up with their classmates. For this, we ensured that all class sessions were recorded for students to be able to play them back for future reference.
Besides that, the online setting led to our students encountering issues with staying motivated and becoming easily distracted because of the lack of human contact and interaction. The online world, no matter how enriching it can be, can become too small. In order to curb this, we organised webinars, group works and forums for students to be able to interact and discuss more.
While the pandemic may have impacted us permanently, learning to be adaptable is an essential part of life and I am happy to share that we were able to do so effectively and efficiently.
Are there any practices that were put in place during the pandemic that Beaconhouse will likely retain as we go forward?
Despite all of the challenges posed by the pandemic, some benefits did arise out of the switch to online teaching and learning, such as the need for teachers to avail themselves of the skills required to be able to deliver high-quality lessons via various digital learning platforms. In addition to that, they had to learn how to use a wide variety of educational software applications and decide upon those that were most appropriate to employ in order to achieve their desired learning outcomes.
As we continue to enhance our technological capacity across our schools, I feel certain that many of these skills developed by our teachers, together with the most fit-for-purpose applications, will continue to be used in their teaching in the classroom on a day-to-day basis.
Other benefits that were gained from the move to the digital format arose in the form of increased parental engagement in their children's education, as platforms such as Zoom and Google Meet made it easier to set up meetings with parents at a time when they might normally have experienced greater challenges to come into school. They also provided parents with the opportunity to see what their children were learning during lessons.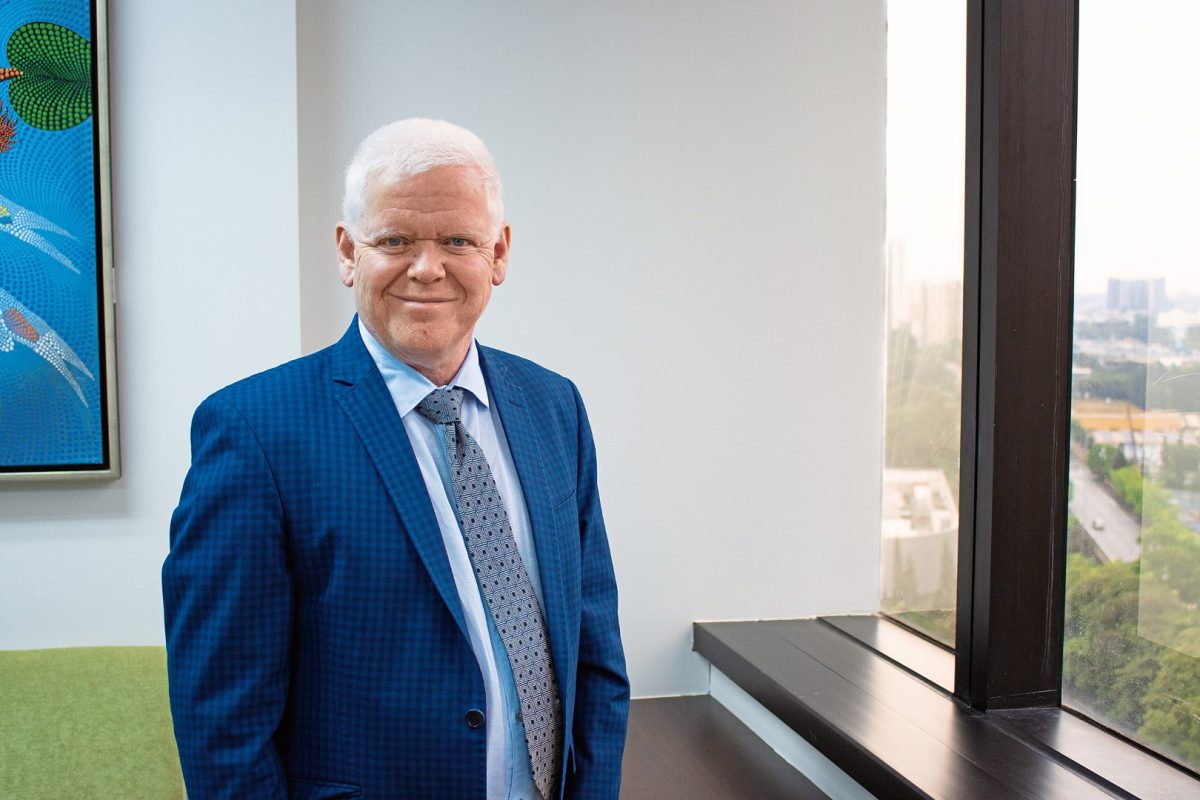 What are some of the ways you think education in general may have been changed for the long term by the pandemic?
There is no denying that the pandemic has changed the way in which students are educated around the world. In a matter of weeks, we witnessed academic institutions that have been practising traditional methods of physical learning in classrooms transition and look for other innovative solutions in a relatively short period of time, such as online learning through platforms such as Zoom and Google Meet, via interactive apps, and some even through live television broadcasts.
This ultimately pushed and emphasised the importance for both parents and teachers to embrace the "learning anywhere, anytime" concept of digital education in a range of formats. Moving forward, I foresee traditional physical lessons in the classroom to be complemented with the new way of learning – virtual reality experiences to live broadcasts and even educational influencers.
Besides that, there is also potential for more public-private educational partnerships to grow. During the pandemic, we saw various parties and organisations, including the government, publishers, technology providers and even network operators coming together to utilise digital platforms as a temporary solution. While most initiatives have been limited in scope, it could potentially pave the way for much larger-scale, cross-industry coalitions to be formed around a common educational goal.
---
"ExpatGo welcomes and encourages comments, input, and divergent opinions. However, we kindly request that you use suitable language in your comments, and refrain from any sort of personal attack, hate speech, or disparaging rhetoric. Comments not in line with this are subject to removal from the site. "
Comments