Among foodies, Kuantan is by no means quite in the same league as places like Penang, Ipoh, or even Kuching, but the culinary creations on offer here are certainly worth the short drive to the East Coast – and make the increasingly cosmopolitan Pahang capital a great food trail destination.
I can remember taking my first trip to the East Coast, well over a few years ago, and returning to my place of employment without numerous packets of keropok (the Malaysian fish cracker eaten as a snack or an accompaniment to dishes such as fried rice). All my staff knew that I was returning from Malaysia's cultural heartland where keropok was not only famous but also sold in countless roadside stalls.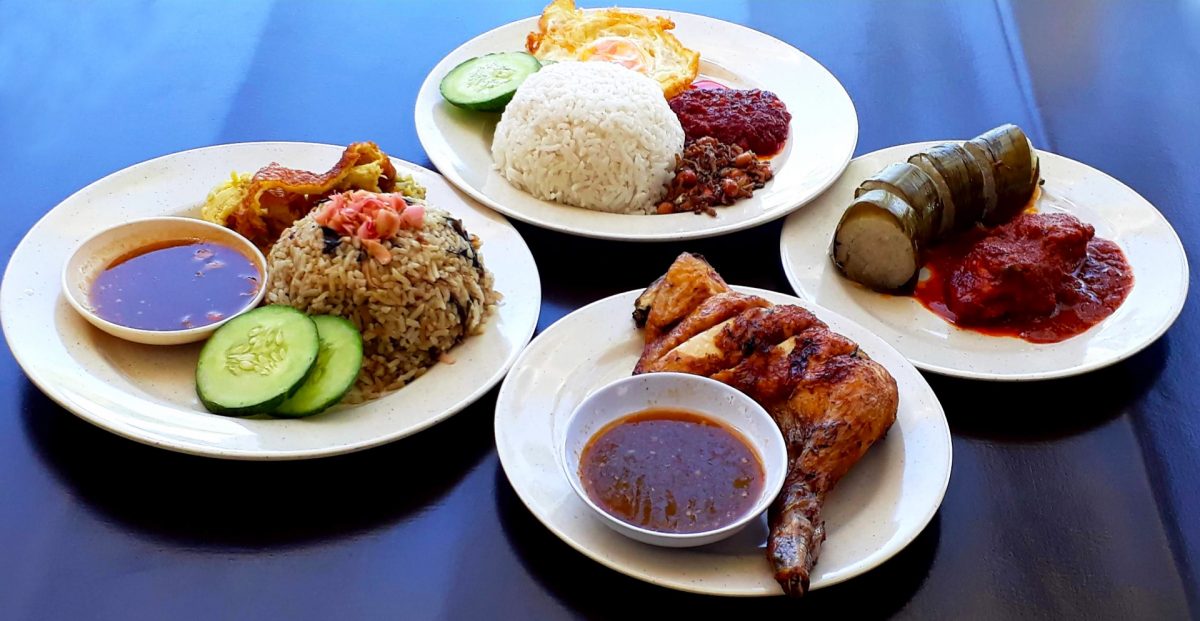 That experience taught me a few things about Malaysian culture – don't pass up the opportunity to purchase famous treats from their source, and don't neglect hungry staff who eagerly wait with bated breath – not so much for your return, but for the beloved treats that should normally accompany a member of staff returning from an outstation trip.
On my most recent trip to the East Coast, I paid more attention to seeking out keropok and the dining delights that were on offer. In fact, I went with the specific mindset of tracking down culinary treats to satisfy my cravings. In my early days of Malaysian travel, word of mouth was important in tracking down such places, but now it's been made much easier through the use of apps and food bloggers' sites.
Pandemic travel certainly has changed my appetite for discovering the world, and I suspect it has done much the same for others who find themselves confined to Malaysian shores. While Kuantan doesn't have the same exotic allure to it as say Kuta, Khao San Road, or Kathmandu, I'm pleased to report there are some fascinating things going on in outstation Malaysia.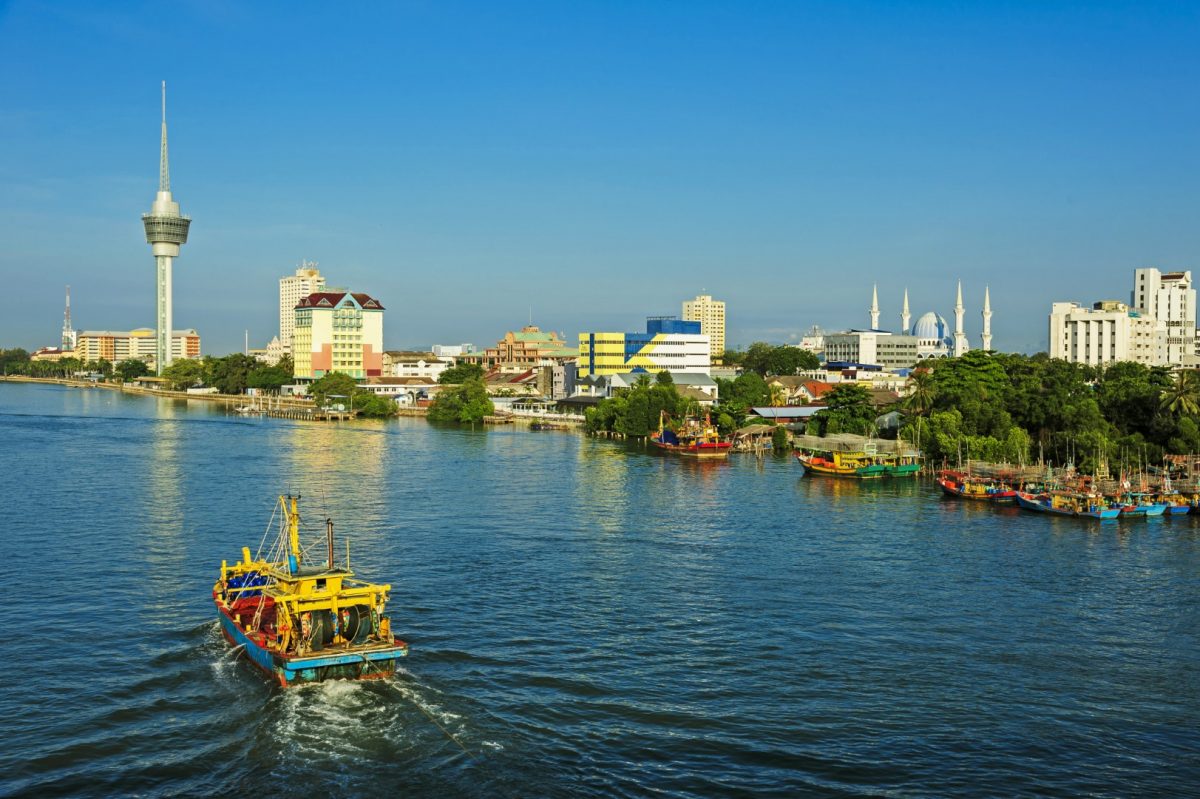 I don't include Kuantan in the really remote outstation category but in pre-Covid days, Kuantan wasn't really on my travel radar. However, travelling here now makes a lot of sense as it's just a little over two hours' drive from Kuala Lumpur on freeway conditions all the way. Now that borders are beginning to open up, perhaps before you gear up for that big international trip you've been itching to take for the last two years, consider an easy weekend jaunt to the other side of Peninsular Malaysia.
CAPITAL CITY CUES
The journey to Kuantan was as effortless as I had predicted (and indeed hoped), and because it was a food-themed journey, a break was taken at possibly one of Malaysia's most uniquely located restaurants. I'd heard about Tanah Aina Fareena Restaurant and its unusual location beneath the freeway and had to at least stop to take a closer look. It's located near Lentang, which has few remarkable features so it's best to use a location app such as Waze to find it. For those travelling to Kuantan, there's a slip road into a carpark, and from here you follow a trail beside a stream underneath the expressway to the other side where the restaurant sits beside a babbling brook.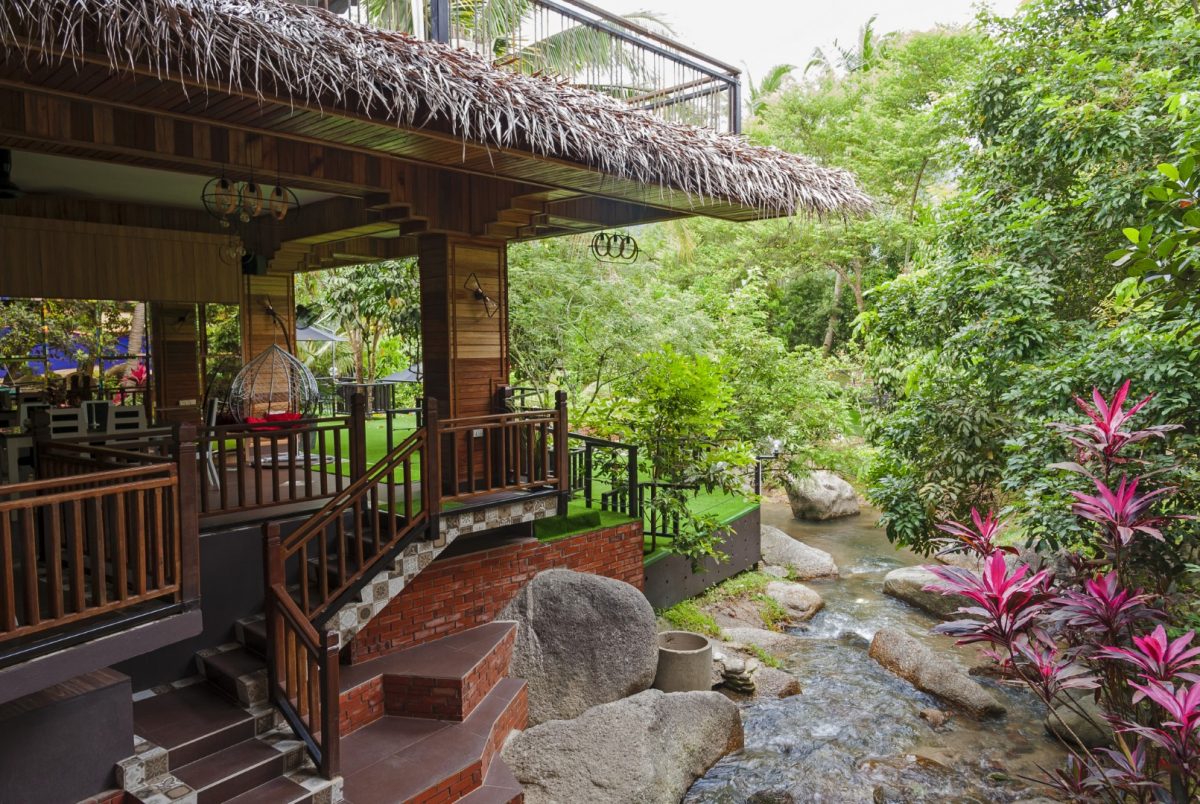 The contrast between the idyllic stream and the hulking concrete bridge is startling. The big draw here is the mountain stream, where children can splash about while their parents supervise them from an open veranda. This is a serious restaurant offering local and international dishes, and I imagine it's also popular for functions and as a destination restaurant on weekends. I also noted they did a special afternoon high tea. The restaurant is open from Tuesday to Sunday for breakfast to late dinner.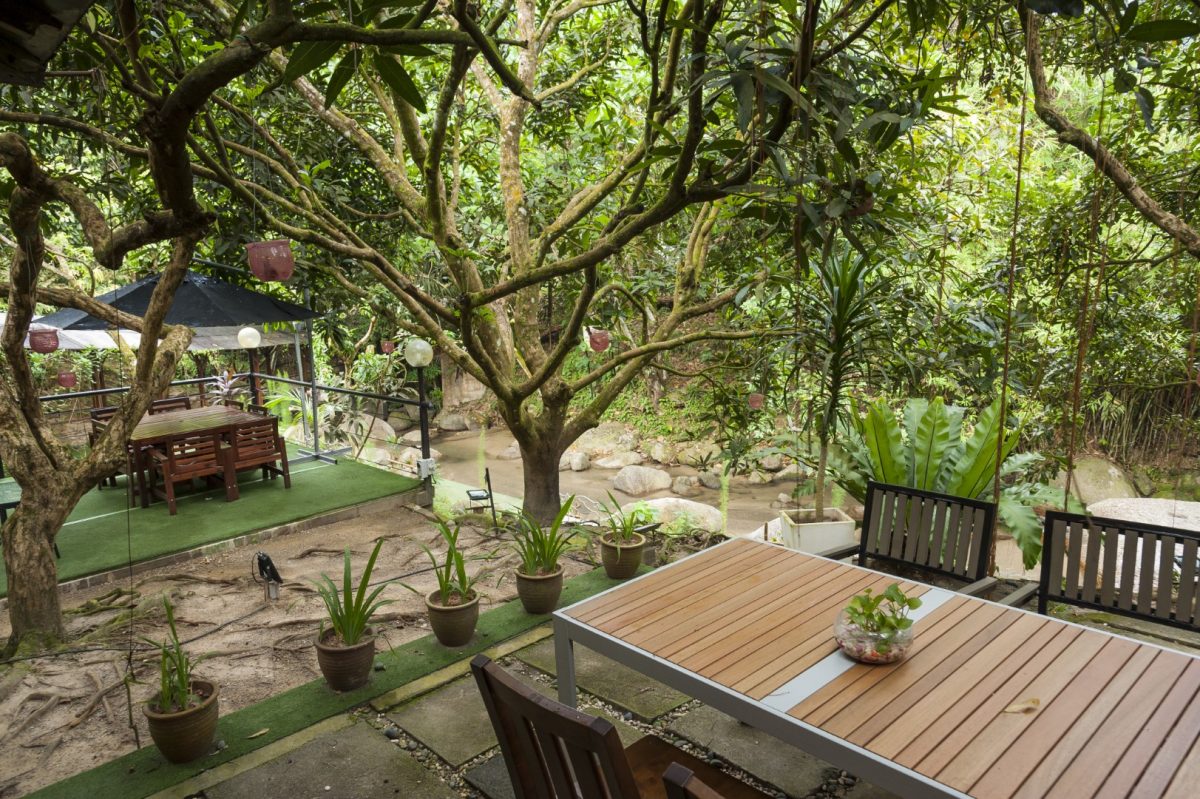 Upon arrival in Kuantan, following a seamless check-in at the centrally located AC Hotel by Marriott Kuantan, it was time to head off to sample some lunchtime treats. After all, it had been a little over an entire hour since we stopped in Lentang!
The Pahang capital, with a population of about 500,000, is located at the mouth of the Kuantan River whose various tributaries meander down from the interior. Its size makes it big enough to offer a degree of sophistication, but not so big that the traffic is bothersome, so getting around is relatively hassle-free.
Over the decades, the river here has been important for transportation, with goods once shipped down from the interior. It's also a source of fish, and in parts of Pahang like Temerloh, the locals go dizzy at the mere mention of patin tempoyak – river fish cooked with fermented durian. I can gladly report that this dish tastes far better than it sounds. Visitors to Kuantan benefit from both river fish and seafood, which arrives on fishing trawlers from the South China Sea into the bustling fish market, located a few kilometres upstream from the river mouth.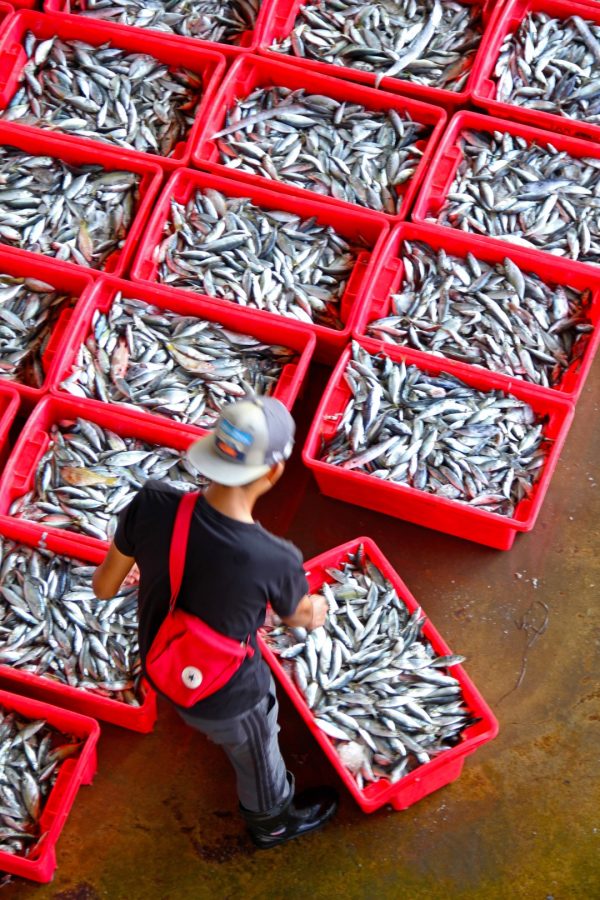 LOCAL FAVOURITES
A traditional local favourite is the rice dish called nasi dagang. It is fragrant, spicy, and a little creamy from being cooked with coconut milk and is often served with fish curry accompanied by pickled carrots and cucumber. Lemang is a rice speciality usually cooked during some local festivals. Glutinous rice is prepared with coconut milk and a little salt before being cooked within a long section of bamboo stem over an open fire.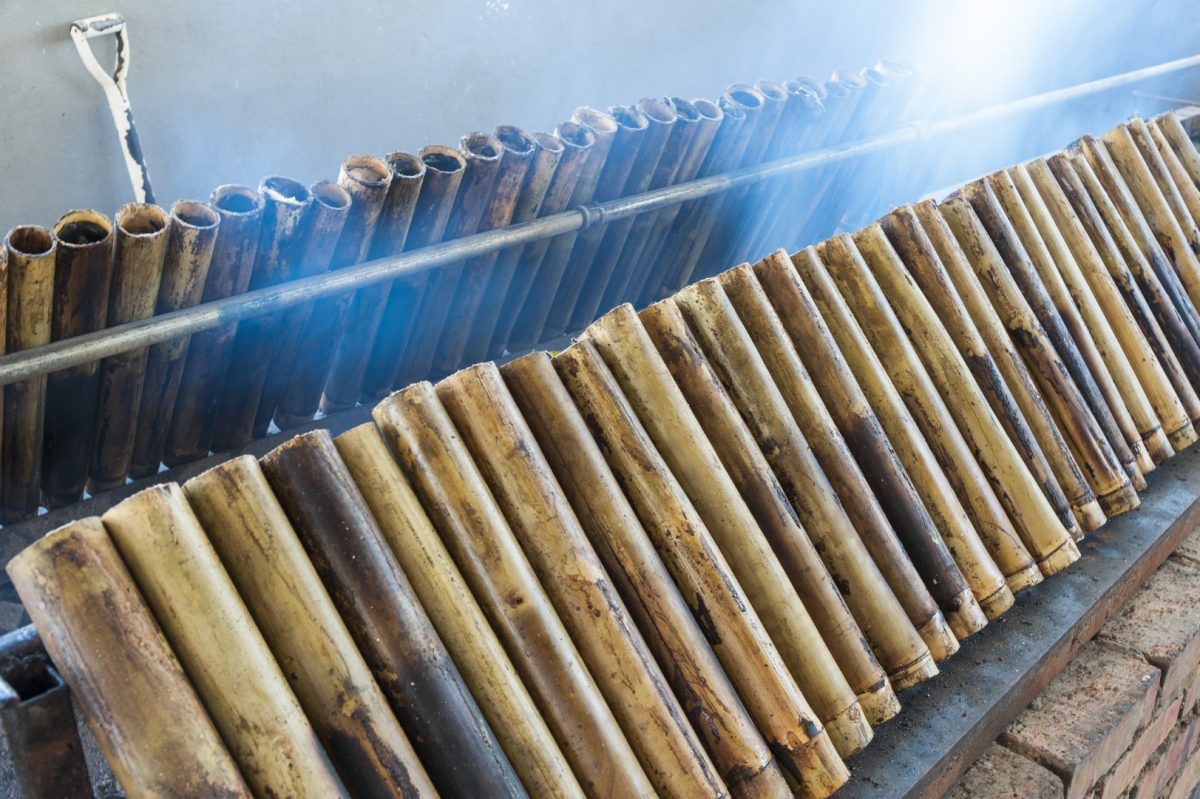 Lemang To'ki has an outlet at Serambi Teruntum in Tanjung Lumpur, Kuantan. It originally started in Bentong and is slowly opening up in a few other places. Lemang and rendang are the two famous dishes, and the smouldering fire where the lemang is prepared gives the restaurant's presence away. The restaurant also offers other popular Malaysian treats such as grilled chicken, patin tempoyak, air batu campur (ABC), and cendol.
We met some locals who suggested Sate (Satay) Zul on Jalan Alor Akar, just out of the city centre. It has attained 'famous' status and is regarded as the city's premier satay ­restaurant. For a variation on the chicken and beef theme, the restaurant also offers deer and fish satay.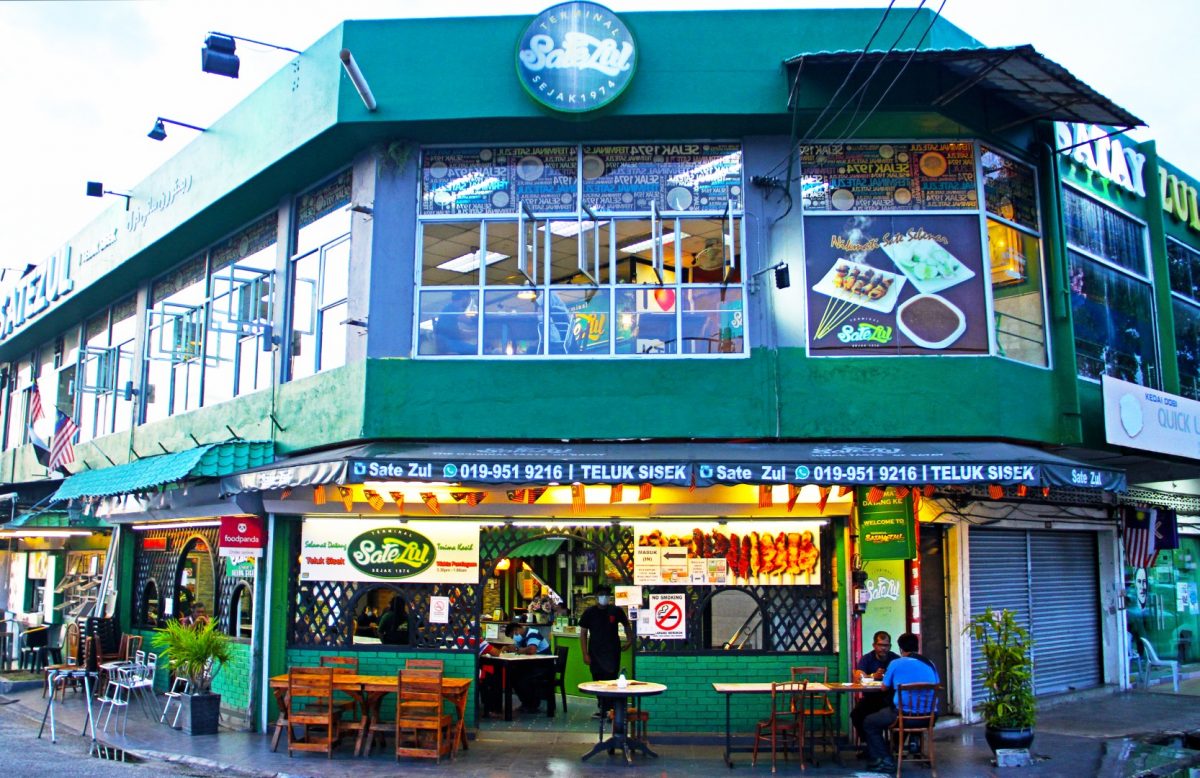 Restoran Lin Chi Kang in Taman Kuantan is a kopitiam serving strong local brews of tea and coffee to accompany dishes like roti kahwin (charcoal-toasted bread, kaya,and margarine), laksa soup and nasi lemak accompanied by chicken drumstick curry.
Serambi Teruntum is a one-stop destination for handicrafts like ceramics, batik, carved wood products, and songket plus many locally-sourced food products including the all-important, keropok.
SEDUCTIVE SEAFOOD
Kuantan has only been the Pahang capital city since 1955, but its importance as a port goes back several centuries when it was known as Kampung Teruntum. Unsurprisingly, its proximity to the South China Sea ensures a constant supply of freshly-caught fish. Diners can select seafood delights at Ana Ikan Bakar Petai situated in Tanjung Lumpur and have their choices cooked in their preferred style. Spices and ingredients like sambal petai reign supreme here, but the beauty of this place is that you can ask for more or less chilli spice if so desired. Grilled fish cooked within banana leaves is the most popular style and is enjoyed by large family groups who flock to this spacious barn-like venue. If it looks full, dine in one of the adjoining restaurants which have a similar operational style.
The rustic Jaman Tory Resepi in Bandar Indera Mahkota just a little outside the town centre is frequented by the locals who enjoy its rustic setting and, of course, tasty signature dishes such as grilled patin bakar tempoyak prepared with fermented durian. There are many other dishes available and reservations are recommended, especially on the weekend.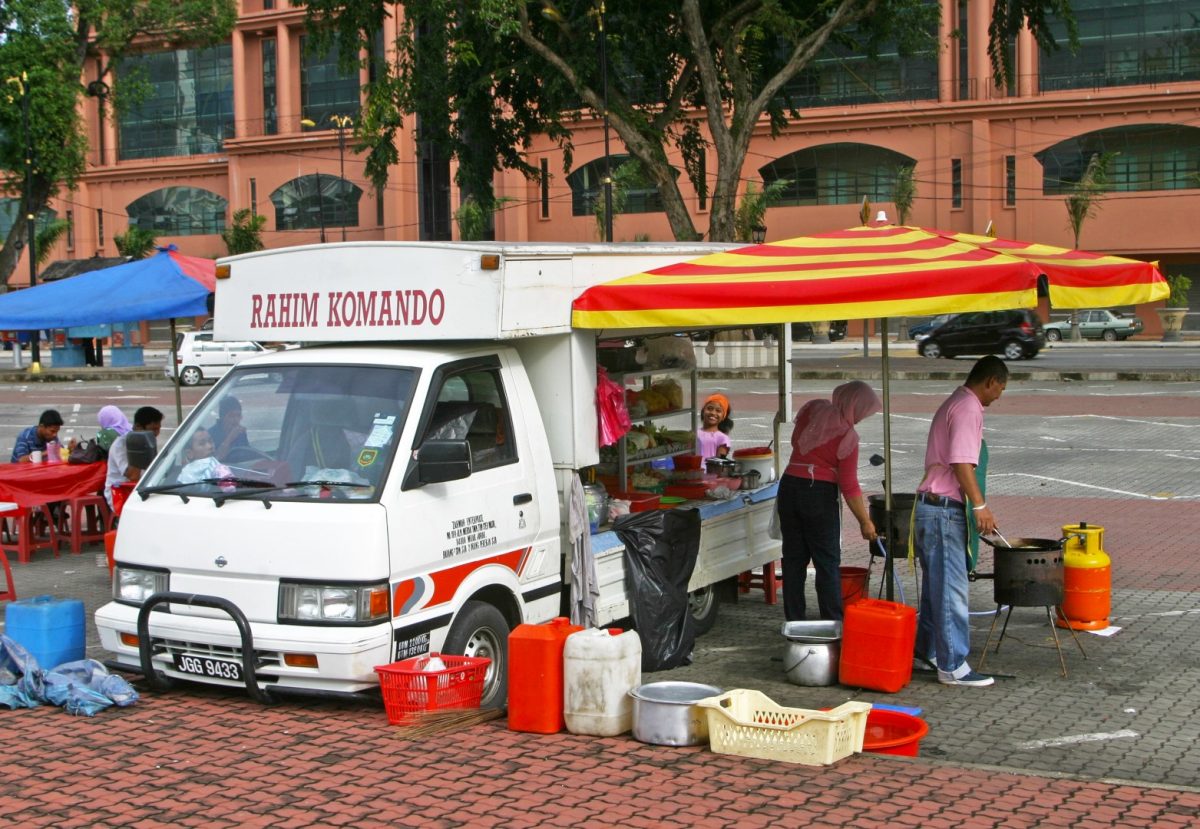 CAFÉ CULTURE
Kuantan's café society is alive and well with numerous outlets to investigate, especially those located along Jalan Besar. Here, ornately decorated, two-storey shoplots line the street and many still retain some element of their architectural heritage. Some shophouses and sundry shops sell a range of wares as they have done for decades. Of more interest to visitors are those that have been revitalised into contemporary cafés.
Jalan Besar, located near the riverfront esplanade, is the Bangsar of Kuantan and is within agreeable walking distance of AC Hotel by Marriott. Here, Watak Kopi serves local favourites such as kaya toast, gulu Melaka cake, red velvet cake, burnt cheesecake, and a selection of international-style coffees, including Vietnamese drip coffee.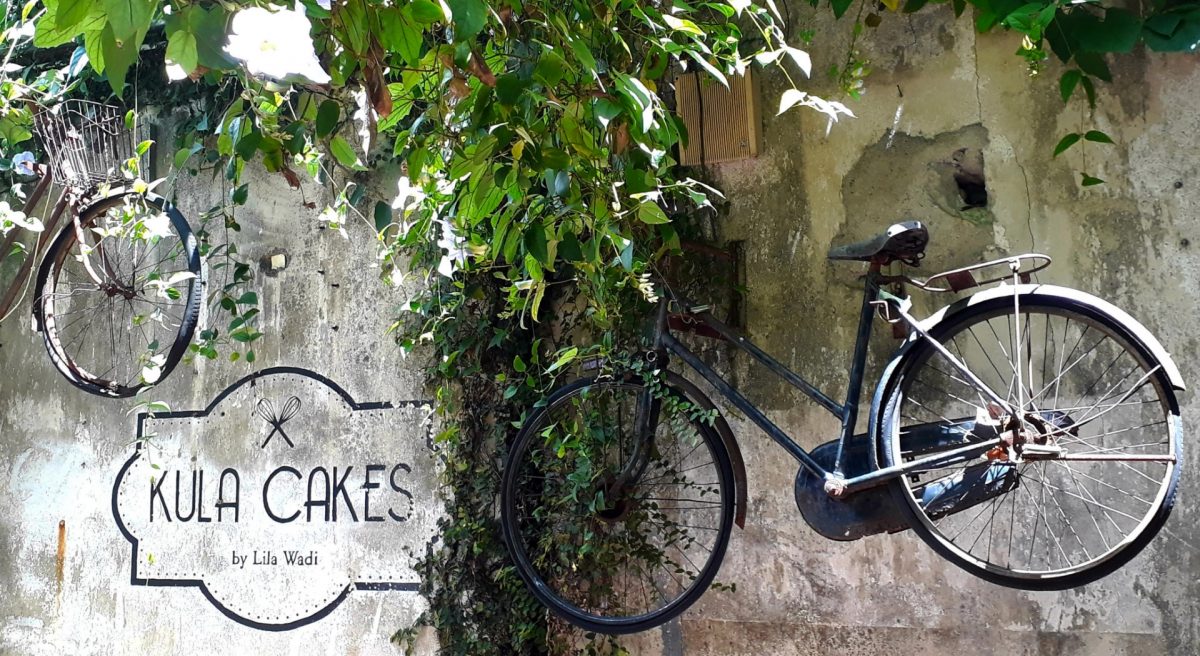 Nearby, Kula Cakes especially captured my attention mid-afternoon on the first day. While traditional cakes are served here, more contemporary interpretations of local favourites were the ones that won me over. It was hard to choose between the mango cheesecake, red velvet cake, carrot cake, and chocolate brownies so my small entourage ordered one of each – strictly for research purposes, you understand. The adjoining lot has been converted into a lively and cool venue with murals and shaded trees, vines, and benchtop tables. We enjoyed our snack and rich beverages here while contemplating dinner.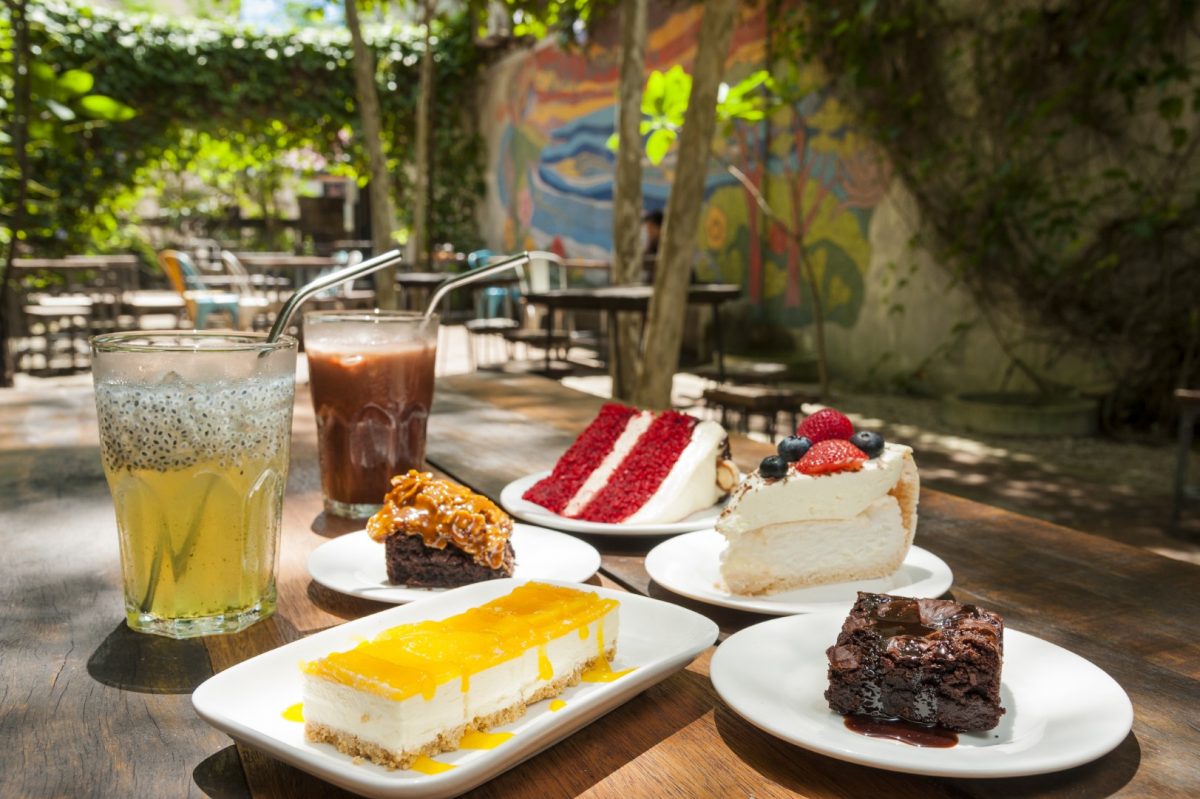 LUTH Café at 136B Jalan Besar appeals for its simplicity and casual décor and impresses with its beverages and snacks such as the cottage pie, croissant, almond roll, oversized donuts, and the peanut butter waffle. It is within sight of Menara 188 (just 98 m away), and patrons can dine inside or on the pavement at the front.
Jalan Besar runs parallel to the river with its shaded esplanade of towering coconut palms. Menara 188 (so named for its height in metres) is the latest attraction here, but we didn't get to access it to admire its elevated views, as the rigorous dining schedule meant that the tower will just have to wait until my next visit.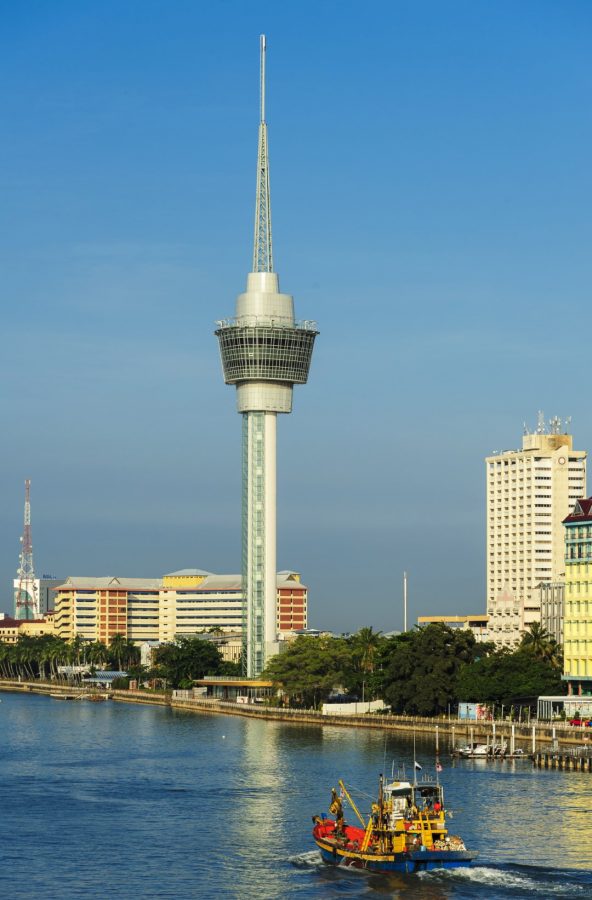 SIDE TRIPS
There are other places to explore around Kuantan for those who just don't want to spend a few days eating their way around the city. If so, consider travelling to Sungai Lembing to learn about how the riverine village attained fame from its tin mines. Alternatively, keep food at the fore and travel there to sample famous dishes such as mee Jawa, bak kut teh, and steamboat.
Beserah and Cherating are located a little further north along the coast heading towards Terengganu. Beserah is known for its seafood and some beachfront restaurants where stuffed crab is a favourite, along with a simple snack called mee calong. Kuantan's sunny coast is lined with tranquil beaches and resorts, making it a pleasant venue for a weekend escape.
---
TRAVEL FILE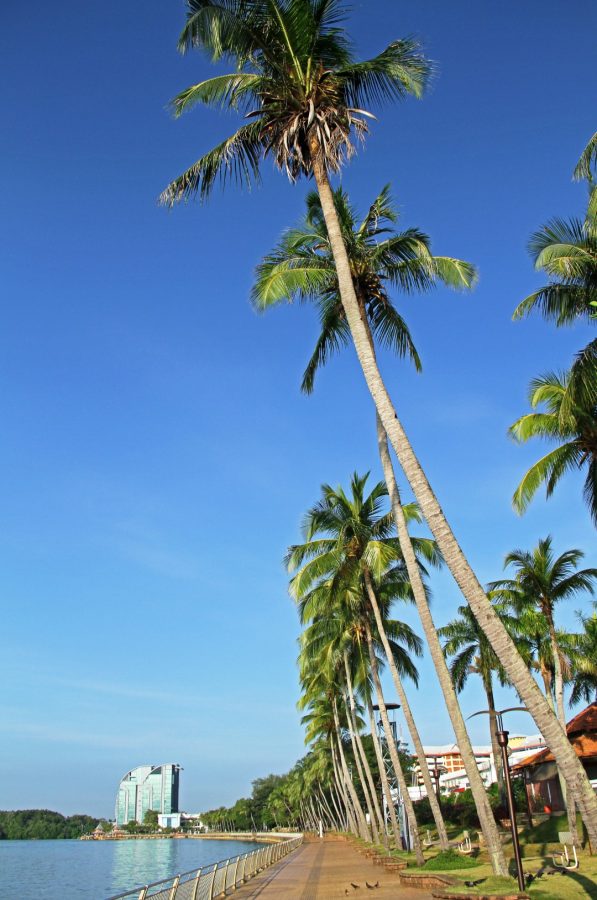 Getting There
Scheduled and charter flights fly into Kuantan International Airport located 13 km from downtown Kuantan. There are flights from Kuala Lumpur, while some other destinations may have also opened up. The East Coast Highway provides a fast and direct route to Kuantan. Depending on traffic in Kuala Lumpur, the journey takes a little over two hours. Buses also service this route.
Where to Stay Accommodation is provided in several hotels in the city centre, with the AC Hotel by Marriott Kuantan (marriott.com) one of the few internationally branded choices. My weekend home was the 215-room property with contemporary features, including a smart lounge bar, swimming pool, fitness centre, and AC Kitchen serving a very creditable breakfast.
---
"ExpatGo welcomes and encourages comments, input, and divergent opinions. However, we kindly request that you use suitable language in your comments, and refrain from any sort of personal attack, hate speech, or disparaging rhetoric. Comments not in line with this are subject to removal from the site. "
Comments