Better technology now enables the advanced, more reliable scanning of cabin baggage, and as it's rolled out, some airports are beginning to quietly drop the 100-ml liquid rule.
For every action, there is an equal and opposite reaction. It's not just a law of physics, it's a guiding principle of commercial aviation, too.
When the terrorist attacks of September 11, 2001 were facilitated by attackers getting into the cockpits of four jetliners, airlines responded by fortifying and securing the cockpit doors in their aircraft. Three months later, after a would-be British terrorist attempted to detonate a small bomb contained in his shoe while in flight, airports reacted by forcing all travellers to take off their shoes and have them scanned separately, a practice that's still enforced in most US airports today, two decades later.
In August 2006, a would-be terrorist attack on a number of transatlantic flights was foiled. Eight British men, in connection with the al Qaeda terrorist group, plotted to mix and then detonate liquid explosives (disguised as soft drinks) on these flights. Fortunately, the plan was uncovered by British intelligence, and disaster was averted.
Again, the aviation world reacted, Passengers were at first forbidden from taking any liquids on board at all, a policy which was later relaxed, but only slightly. Subsequently, liquids in cabin baggage were allowed only in accordance with a strict 100-ml (about 3.4 fl oz) policy. Liquids, gels, creams, pastes, and aerosols were limited to this size, and were required to be placed in clear bags of a prescribed size, usually about one US quart. This policy quickly spread beyond the two initially affected countries — the US and UK — and became ubiquitous.
These days, nearly 16 years on, enforcement of the 100-ml policy is still common on most international flights, but beyond that, it's all a bit scattershot, varying not only from country to country, but from airport to airport. (Travellers in Malaysia, for example, are well aware that there is no problem bringing a big bottle of liquid back to Kuala Lumpur from Langkawi in their carry-on bag. It doesn't even need to be sealed.)
What many travellers don't know — and to be fair, not many of us have been travellers for a couple of years now — is that a quiet revolution in passenger screening is already underway, with advanced computerised tomography (CT) scanners in place in a growing number of airports around the world. And many of those airports are beginning to casually drop the 100-ml liquid rule.
The difference between CT scanning and X-ray scanning is profound. In medical use, which is the field most commonly associated with this technology, CT scanning combines a series of X-ray images taken from different angles around your body, then uses computer processing to create cross-sectional images of the bones, blood vessels, organs, and soft tissues inside your body. CT scan images provide considerably more detailed information than plain X-rays.
The same comparison is valid for baggage screening, too. Essentially, the tech replaces conventional 2D scanning with far more precise 3D imaging.
According to CNN, in October 2021, Shannon Airport in the west of Ireland quietly deployed its new state-of-the-art CT scanning security system, installed at a cost of €2.5 million. With this technology, liquids and electronics (such as tablets and laptops) could now remain in passengers' bags, with no restrictions on liquid volume, and cabin luggage could be whisked through the scanners in large trays.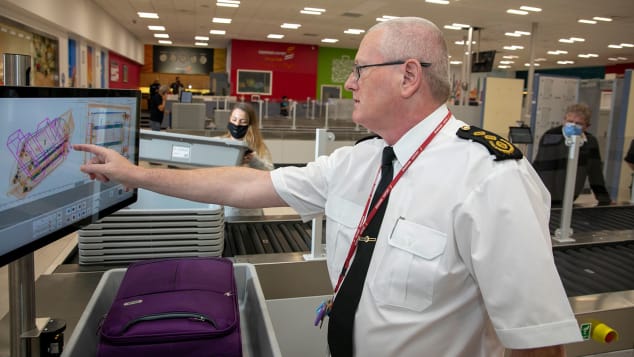 Since the new process was implemented during the pandemic, nobody paid much attention. But once travel bans began falling away a couple of months ago, and other airports installed the CT scanners and did away with the 100-ml rule, it's safe to say that more people have noticed.
Kevin Riordan, head of checkpoint solutions at Smiths Detection, the company that provides Shannon's security equipment and a world leader in CT scanning technology, explained the upgrade.
"You can get information from a 2D image, but if you've got a 3D object in your hand you get a lot more information," said Riordan. "From a security point of view, they're able to make very accurate [determinations] about what the materials are in your bag: Is it a likely threat material or is it benign? That's better security, better decisions."
Authorities at Ireland's Shannon Airport estimate that time spent going through its passenger security screening will be cut in half by the new technology, and unsurprisingly, Riordan says that passenger feedback has been very positive at airports where the new machines have been trialled.
Of course, the worldwide rollout will be gradual, so passengers will likely have to live with a patchwork system for the near-term future. The upgraded technology isn't cheap, and coming off of over two years of decimated travel revenues, affording the new CT scanners will be a challenge for many airports.
But, realistically, as more and more airports adopt the better scanning technology and people see and experience the commensurate improvement in passenger screening, there will be increased pressure for it to be deployed everywhere.
For those of us old enough to remember a 20th-century world of travel when airport security was a breeze, the prospect of being able to whisk through checkpoints — without taking off jackets, shoes, and belts, or removing the contents of cabin luggage or worrying about the amount of liquid being carried on board — is indeed something to look forward to as we resume travelling and once again take to the skies.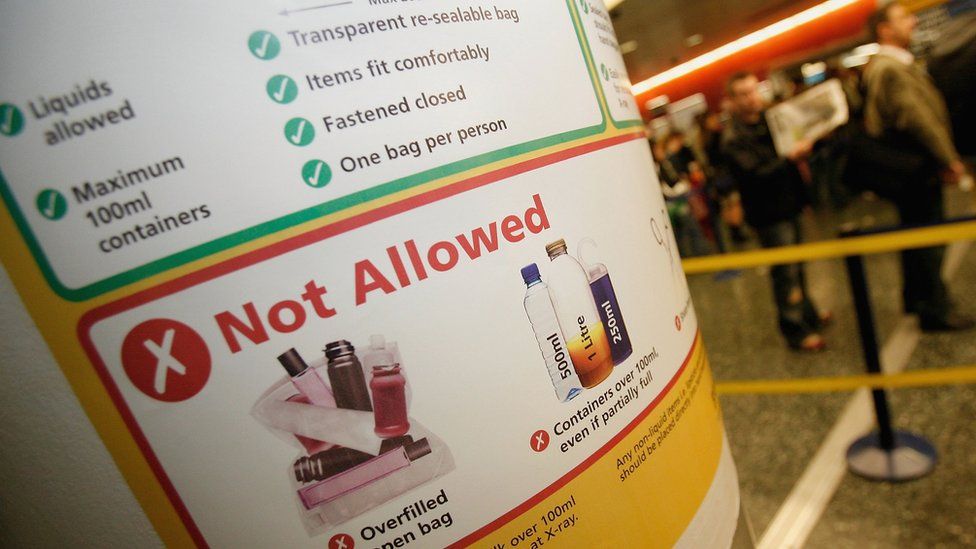 ---
Reporting from CNN, Mayo Clinic, BBC, and Metro News UK contributed to this article.
---
"ExpatGo welcomes and encourages comments, input, and divergent opinions. However, we kindly request that you use suitable language in your comments, and refrain from any sort of personal attack, hate speech, or disparaging rhetoric. Comments not in line with this are subject to removal from the site. "
Comments