Travel is not only a wonderful way to broaden our personal horizons and engage in meaningful new discoveries. With the right support from industry players, travel can also be a powerful force for good.
As a travel writer, the purpose for every and any trip I take could be defined by one simple sentence: I long to understand the soul of a place. More often than not, the heartbeat of a destination is personified in its people, embodied in its cuisine, articulated in its culture, and etched in its architecture.
WONDERFULLY WILD AT SHINTA MANI WILD
Three hours away from Phnom Penh and remotely nestled in the Cardamom Mountains of Cambodia, my chosen accommodation, Shinta Mani Wild, held the promise of an adventure the moment we stepped into a 1960s-era army jeep and glided through the canopy of trees in the Cardamom Mountains with a 400-m zip line – easily the most exhilarating way to arrive at a resort I've found. Hot on our heels, our Adventure Butler, Lucky (Shinta Mani Wild has dubbed them as "part guide, part friend, part magician" and he embodied them all) ensured our safe arrival at the Landing Zone Bar and after a refreshing pineapple cocktail from the resident mixologist, led us to our tent.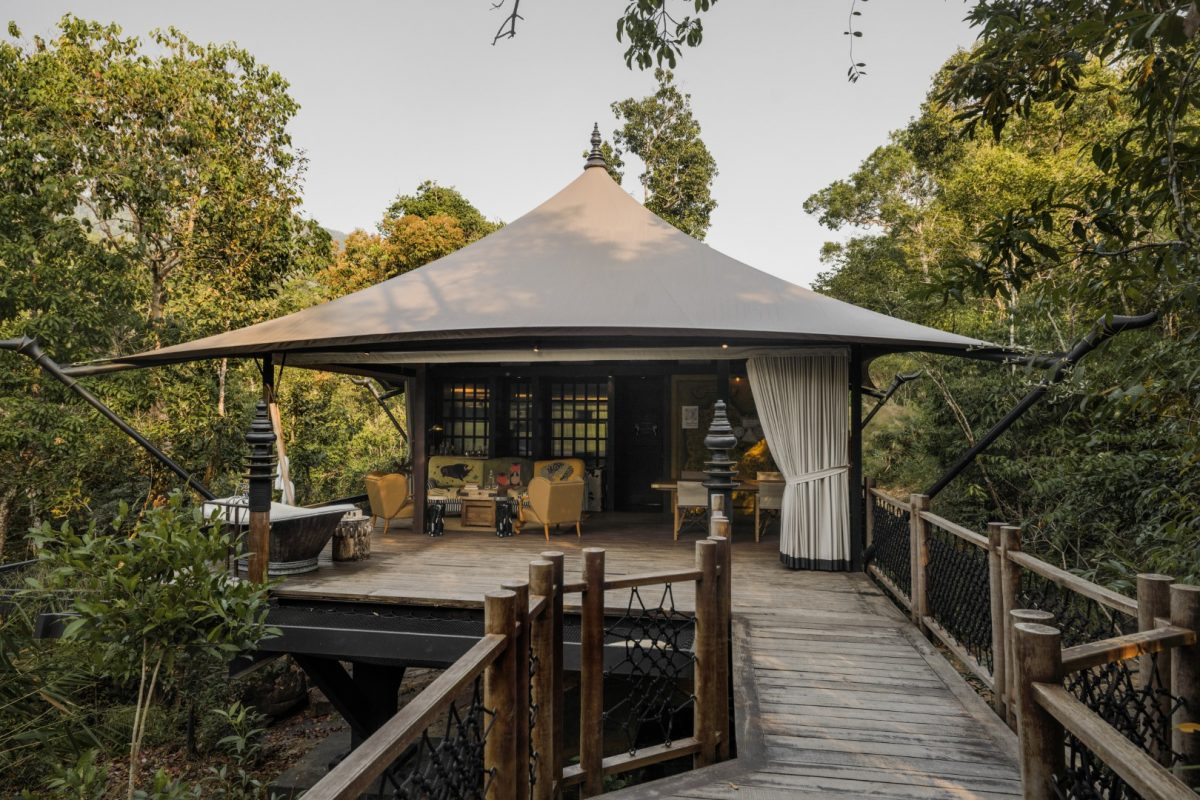 The brainchild of Cambodian hotelier Sokoun Chanpreda and imaginative architect Bill Bensley, our tent (#3) was perched on a 25 m-wide boulder and staggeringly gorgeous. Whimsical yet elegantly designed to echo the surrounding topography, our abode (named Shinta Mani Foundation Tent) bore tribute to the selfless men and women who have contributed to the brand's foundation, amidst old-fashioned brass fans, trunks, and leather-bound books. I have yet to meet a bathtub I didn't like, but the glorious tub set at the edge of the deck may very well be my favourite of all. There simply has not been anything quite like it – slipping into a bubble bath in the wilderness, serenaded by a chorus of birdsong and lulled by melodies from the rural hinterland. If a moment in Eden could be captured, this would like have been it.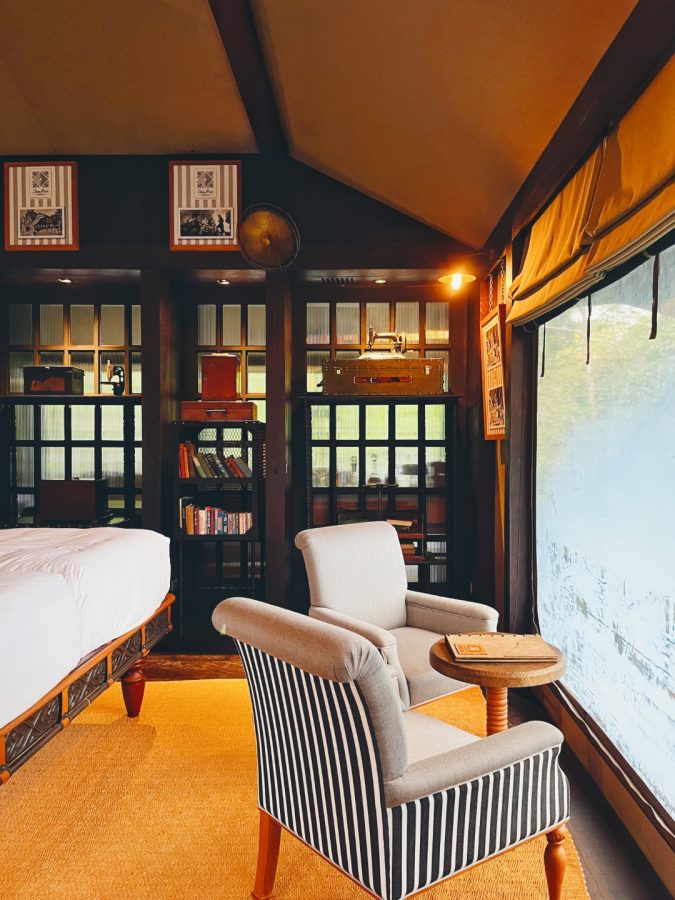 When asked to describe the food, General Manager David Steyn shared, "We offer a plant-forward menu with a culinary philosophy that pays homage to locally sourced ingredients." Considering the remoteness of the location, the menu featured environmentally conscious cooking – ingredients foraged from the nearby forest or retrieved from the on-property farm. Breakfast was delicious and made to order (organic eggs procured from aforementioned farm); lunch consisted of delightful cold soups, salads, and local favourites; dinner was endearingly curated. For locavores, going on a foraging expedition with the chef is not to be missed.
Khmer Tonics, the signature thatched spa, listed a refined treatment menu that celebrates Cambodia with chemical-free tonics made from a unique mix of medicinal plants, herbs, and spices. Opting for a traditional full body massage and a full-body scrub, the treatments were as potent as they were pleasant. The spa's offerings can be enjoyed anywhere guests desire, be it on the deck of their tent, atop a peak in the jungle, or aboard a custom Bensley expedition boat.
As we sipped sundowners in the middle of the river with a most enchanting setup and watched the sunset melt into the dark of the night, Shinta Mani Wild's greatest gift to guests is peace, an ephemeral escape from the cares of the world. It did not come as a surprise – we were madly and deeply besotted. The all-inclusive luxury tented camp was impossibly difficult to bid farewell to and a return is a must.
PURPOSEFULLY PLAYFUL AT SHINTA MANI ANGKOR
A stone's throw away from the river, Shinta Mani Angkor is just a 10-minute stroll from the heart of the city; approximately a 25-minute drive from the airport; and centrally located for day trips to Angkor Wat. The 39-room property, decked in Bensley's signature black and white and punctuated with bursts of orange, will later in 2022 add a further 66 keys in the new Bayon Wing, named after the famous Temple. Modern and chic, the hotel boasts of artfully designed rooms replete with Khmer-inspired interiors designed by Bill Bensley and a dazzling lap pool, helmed by a colonnade of palm trees on either side.
Kroya, the hotel's all-day dining restaurant with iconic outdoor suspended swing tables, sources most of its produce from nearby farms to reduce the carbon footprint. On weekdays, breakfast is made to order, delighting guests with a host of local and international menu such as eggs Florentine, buttermilk pancakes, Kuy Teav (rice vermicelli noodle soup), Num Banh Jok (Cambodia rice noodles with fish broth), and more. Eggs are sourced from Eggcellent, a community-based, socially responsible enterprise with cage-free hens; cheeses and fresh yoghurt are locally produced at La Fattoria Di Siem Reap.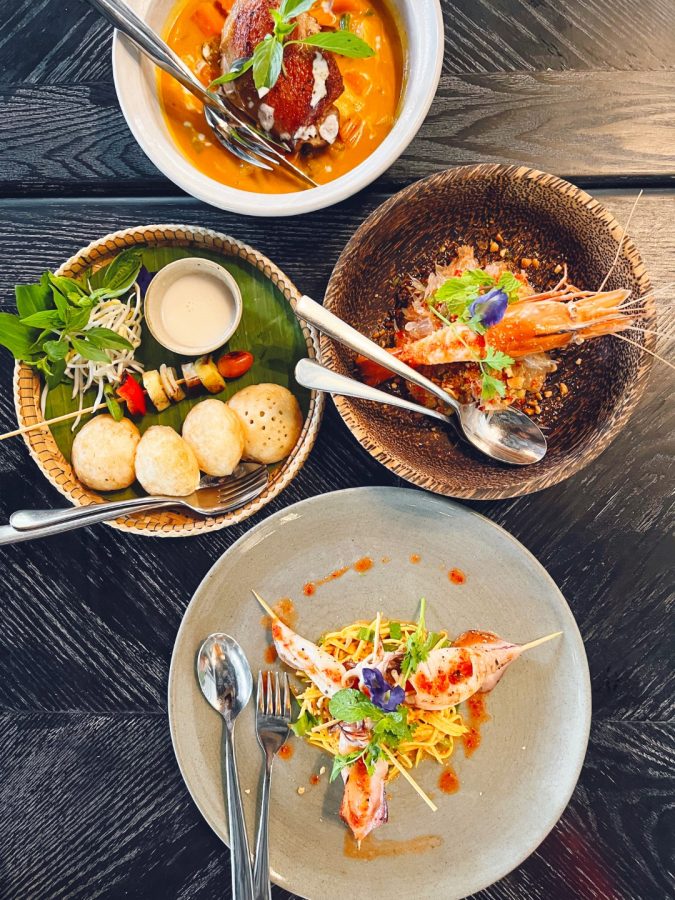 Rife with Khmer favourites in its lunch menu, be sure to order Nheam Kroch Tlong (a refreshing pomelo salad with river prawn, drizzled with a tangy traditional dressing); Curry Tier (perfectly prepared roasted duck curry with pineapple, sweet potatoes, and lemongrass); and Nom-Krouk (spongy rice cakes, served with coconut palm vinegar jus).
More than a corporate platitude at Shinta Mani, championing sustainability is "a brand ethos that extols the virtues of sustainability by eschewing the usage of single-use plastic," (there was none in sight, even the in-room waste bins were lined with cloth), Ewan Taylor, General Manager of Shinta Mani Angkor, shared.
CONNECTING HISTORY THROUGH CUISINE
From the beginning of time, food has had a deeply profound effect on our lives. Each bite holds the story of migration, tradition, and culture. More than mere sustenance, it awakens our curiosity, brings people together, connects one generation to the next, and ignites memories from our past as we revel in the present.
Mondol 3 Khmer Restaurant (West River Road Mondol 3 Village, 17251, Cambodia), a sister restaurant of Changkran Khmer, featured some of the latter's crowd favourites such as Honey Green Pork Spare Ribs with Kampot Pepper, a host of meat or vegetarian Khmer curries, and its most notable dish, the Amok Trey Knong Dong (fish in coconut-curry steamed custard). Chef Mongkol's version mingles rafts of river fish fillet with brilliant green noni leaves in an irresistible spicy turmeric-forward coconut gravy.
A meal at HAVEN Training Restaurant (Chocolate Rd, Krong Siem Reap, 17254, Cambodia) is far-reaching – the proceeds from every meal is contributed to support the establishment's training program, inadvertently transforming the lives of young adults. Their menu highlights interesting selections from Asian and Western dishes, specially curated according to the training needs of the students, where one can find Khmer Lok Lak (a traditional Cambodian dish) as well as Zuri Gschnetzlets (a traditional Swiss dish) and Fish Filet with Green Mango, a signature fusion creation with perfectly crisp freshwater fish fillet, artfully balanced on diced potatoes, topped with a mound of fresh green mango salad tossed with a spicy Khmer herb dressing.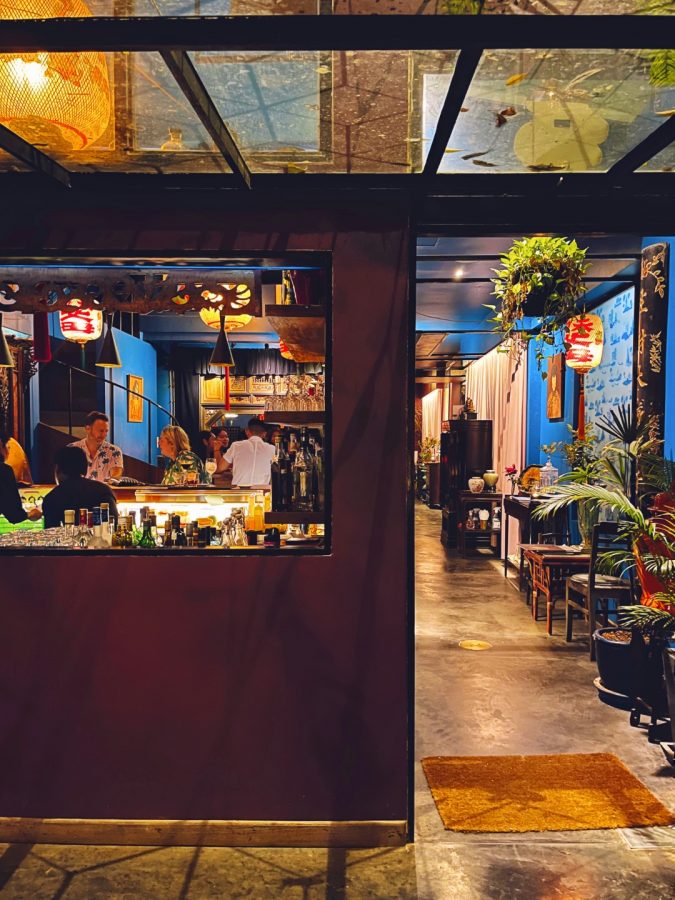 Second only to rice, the next most important ingredient in Cambodian cuisine is prahok (the country's fetid fermented fish condiment, elemental to the country's cuisine). Usually added in modest proportions to deliver a layer of umami to many dishes, the ingredient takes centre stage in this eponymous dish. The Prahok Ktish at Chanrey Tree (Mondul 1 Village, Krong Siem Reap, 17252, Cambodia) complemented the distinct flavour with fresh coconut cream, palm sugar, and minced pork, tamping down its pungency. Served alongside crunchy fresh vegetables, the restaurant's rendition of this dish was perfectly balanced and incredibly moreish. Head over to Miss Wong Cocktail Bar (Street 26, Krong Siem Reap, Cambodia) – with its cobalt blue walls and cherry red lanterns – to sample Cambodia's first dry gin or a host of locally inspired cocktails.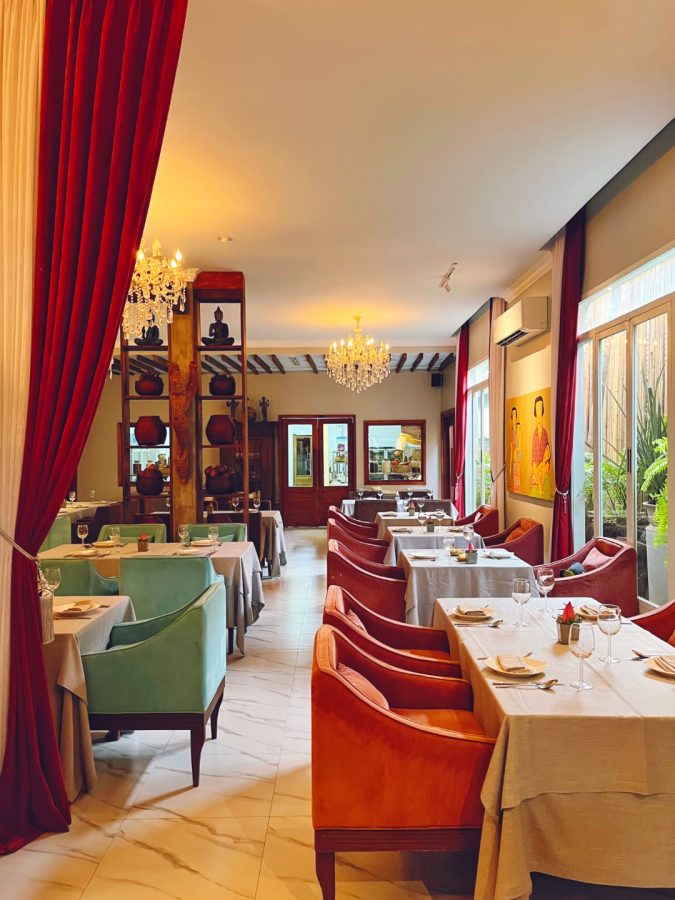 HEALING THROUGH ART AT THEAM'S GALLERY
For many, art has served as solace, salvation, and salve for the harshness of life. For thousands of years, art has eased pain, given meaning, and galvanised us to action. While art in its most public form is a means of expression, its truest audience is an audience of one; its purest function to inspire. This is best evidenced at Theam's Gallery (Veal Village, Phum Kokchack District, Krong Siem Reap, Cambodia), where the titular artist-designer, Theam, is "focused on healing and creating love, compassion, and forgiveness after the Pol Pot era" through art.
A beautifully curated gallery, the grounds feature contemporary architecture whilst maintaining Eastern and religious elements. With a goal to honour and preserve Cambodian culture, Theam spends days hoping to revive the time-honoured Cambodian craft sector by teaching teams of young apprentices from the countryside.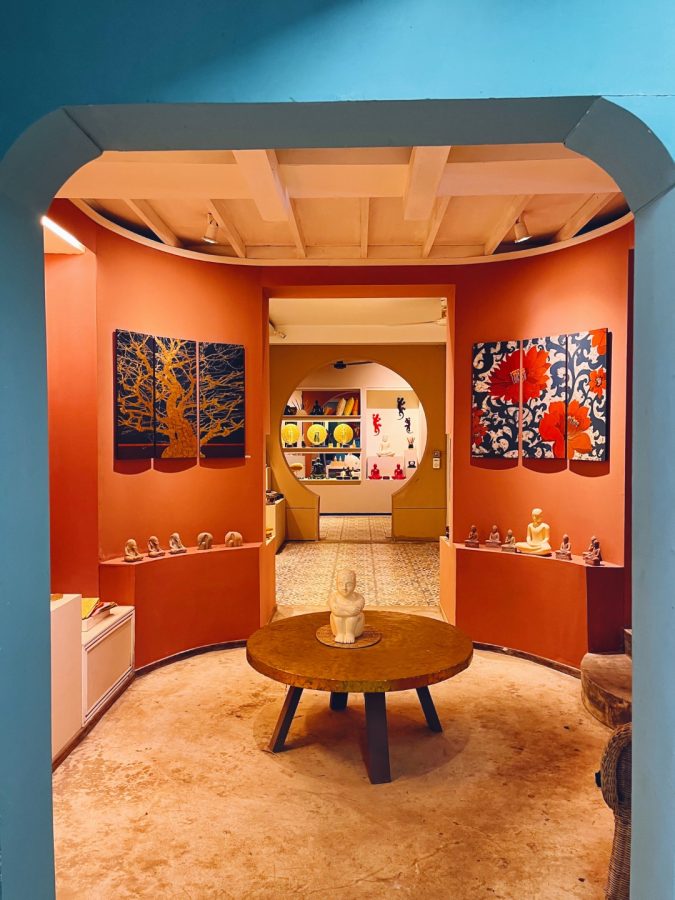 OPEN DOORS, OPEN HEARTS
Fortuitous as it may seem, this trip turned out to be a timely reminder of how travel can be a force for good as borders reopen to a brave new world. For my birthday this year, instead of gifts (for me), I requested for family, close friends, and colleagues to donate to a foundation of my choosing, and pledged to match the total amount contributed. Shinta Mani's culture of 'Open Doors, Open Hearts' reflects the brand's commitment to responsible tourism through the education and development of young adults. A percentage of the daily room rate is contributed to the Shinta Mani Foundation to support their activities.
Thanks to everyone's generosity and through Shinta Mani's noble efforts, the locals now have access to clean water with the newly built well, plus a supply of non-perishable sustenance for families. More than anything else, it imbued me with remarkable joy to spend the day with some of the most amazing people I have ever met – hearing their stories, holding their hands, receiving their hugs.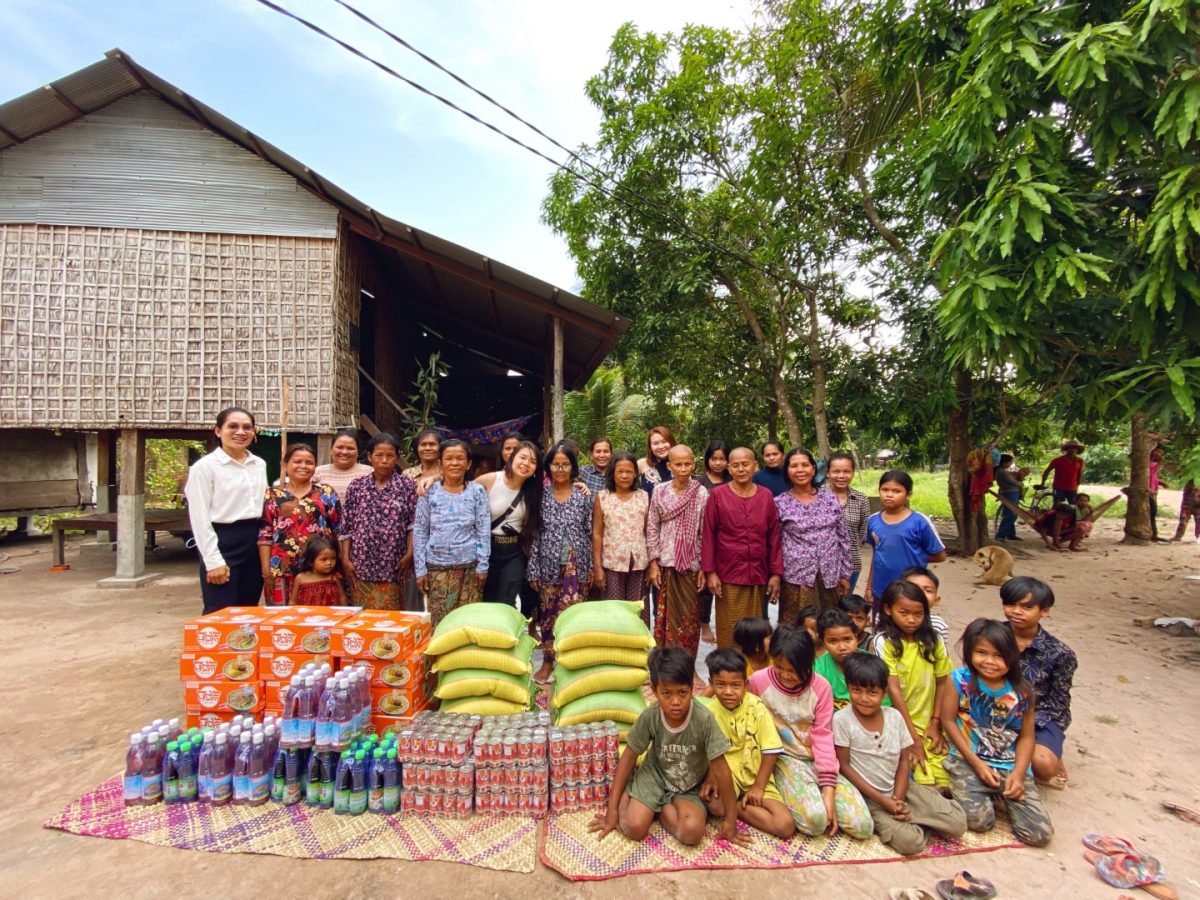 A HOMECOMING OF SORTS
On my maiden trip to Cambodia, I encountered emblems of humanity unlike any other. Here is a country that has suffered much under the crushing weight of history, yet chooses to rise above its brutal past with a resilience that goes beyond the overused tropes of optimism. The Latin word invictus came to mind – the unconquered tenacity of the human spirit – as I witnessed unflinching grit in the vestiges of one of the 20th century's worst mass campaigns of extermination. I saw it in the countenance of people we met, in the joyful faces of our tuk tuk drivers, Kim and Vaan, to smiling strangers as we strolled the streets of Phnom Penh and Siem Reap – it was unmistakable as it was tangible.
A visit to the country turned out to be more than a mere vacation – it moves a person to rediscover the vastness of hope and redefine the meaning of grace. In discovering Cambodia's soul, my own was compelled – for peace, love, and redemptive kindness we are all capable of.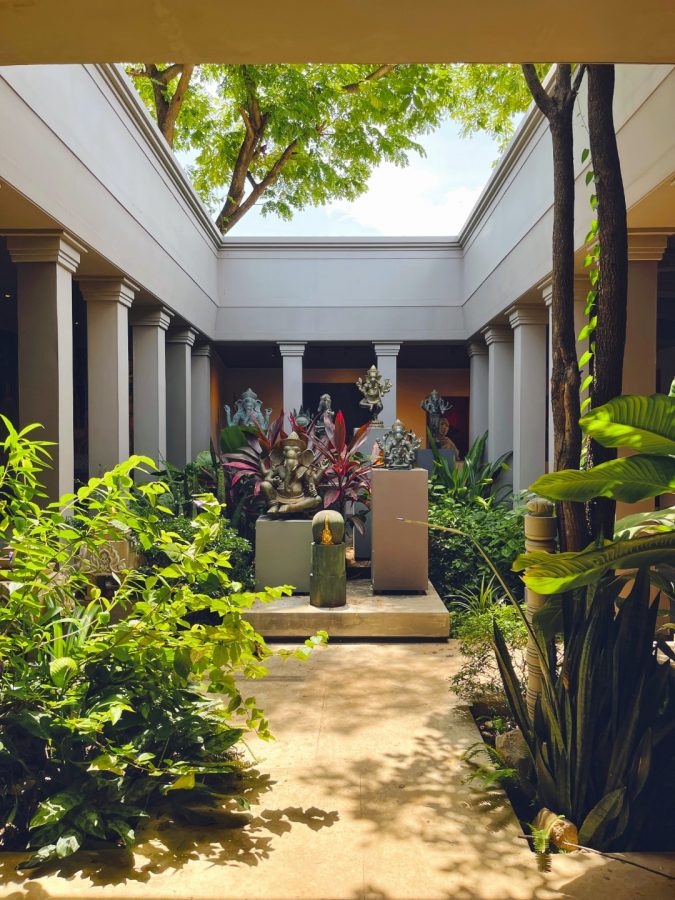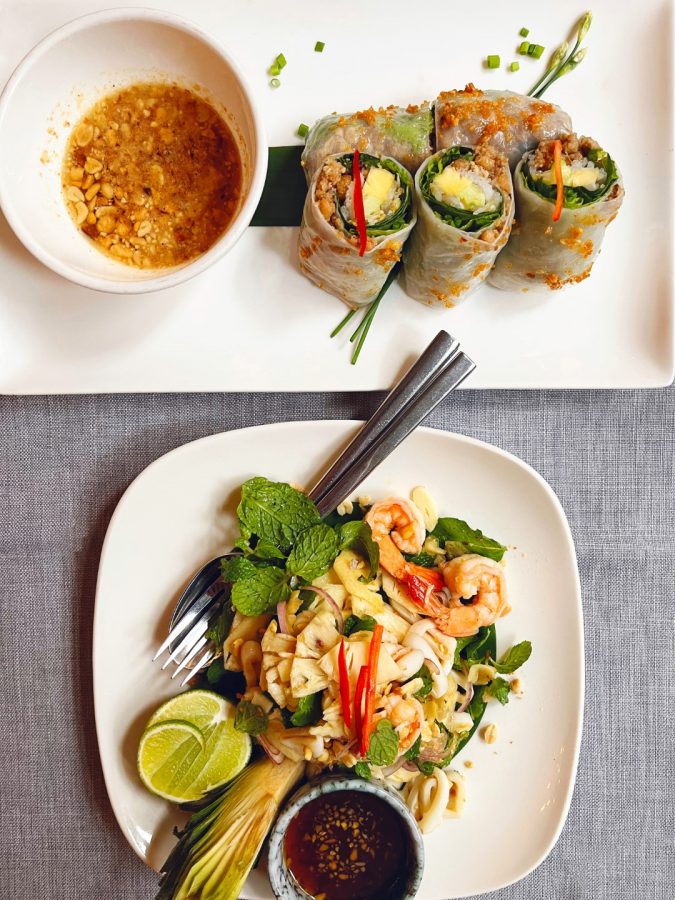 ---
"ExpatGo welcomes and encourages comments, input, and divergent opinions. However, we kindly request that you use suitable language in your comments, and refrain from any sort of personal attack, hate speech, or disparaging rhetoric. Comments not in line with this are subject to removal from the site. "
Comments