It may come as a surprise to some, but Romania is the world's 13th-largest wine-producing nation, delivering more wine than countries such as Hungary, New Zealand, Austria, Georgia, or Switzerland.
When most people think of the Balkan country of Romania, their thoughts may not leap immediately to wine. Gymnasts, perhaps, and Dracula, certainly… but not wine. However, archaeological evidence notes Romanians have been making the elixir for some 6,000 years, so with this heritage, it's safe to assume they know a thing or two about wine production. (And yes, there is even a Legend of Dracula wine label, but that's not our focus this time!)
Romania's wineries are scattered throughout the country, facing the Black Sea and alarmingly close to the current crisis in Ukraine. The Dealul Mare region (which means 'big hill') in the Carpathian Mountains north of the capital, Bucharest, is producing some impressive Pinot Noir wines from its south-facing slopes. While the Murfatlar region has a well-established dessert wine tradition, its red wines are now capturing their share of attention. The climate in Murfatlar is warm and with soils which are similar to those in Champagne, they nurture some excellent whites (including sweet dessert wines) and some dry to medium-dry red wines.
Sadly, the country's communist era was better known for quantity rather than quality, but that has changed considerably over the past few decades. Investments in technology have certainly raised the bar. Wines are mostly consumed domestically, but a push into international markets ensures that a tempting selection of Romanian wines is now available in Malaysia. Cabernet Sauvignon, Merlot, and Pinot Noir are international red varieties that complement some well-established indigenous grape varieties such as Fetească Neagră and Dobrogea. White varieties include well-known varieties such as Welschriesling, Aligoté, Sauvignon Blanc, and Pinot Gris. Local white grapes such as Fetească are the most widely grown variety.
It would appear that the export-oriented Romanian producers realise that their future is in replanting at least some of their estates with more internationally known grape varieties – unsurprisingly, Cabernet Sauvignon is an easier sell than Fetească Neagră. However, don't dismiss the local varieties simply because of unfamiliarity. The two blends we sampled, Tribun and Concordia, were both excellent.
Alira is a recent winery in a land with rich winemaking traditions. The 80-hectare estate is located between Aliman and Rasova, with the name a portmanteau derived from first few letters of both locations. The estate is located in the hills of Dobrogea (or Dobrudja) overlooking the Danube River Delta along Romania's Black Sea coast.
The estate produces five different levels of wine with the classic Alira range of wines being their entry-level wines and thus, priced the most affordably. Following a recent tasting of this range, we were very impressed and eagerly anticipated sampling some of the other ranges of wine, including the Grand Vin and Special.
ALIRA Tribun
Fetească Neagră is Romania's most famous red grape variety, known for producing fruity and juicy wines best consumed early. Tribun is a blend of local varieties Fetească Neagră and Dobrogea plus two other classic varieties of Merlot and Cabernet Sauvignon. The blend is velvety from the inclusion of Merlot and smooth with dark fruit and dark chocolate aromas and a hint of oak. It is a richly flavoured and well-structured wine that's nevertheless soft, smooth, and easy-drinking.
We conclude that this is a wonderful wine that presents excellent value. Winemaker Frenchman Mark Dworkin has made the wine for early drinking with the blend spending just three months in French oak. This is followed by maturation in stainless steel to ensure that fresh fruit-forward flavours are retained. Tribun drinks well with Hakka-style pork or red meat casseroles.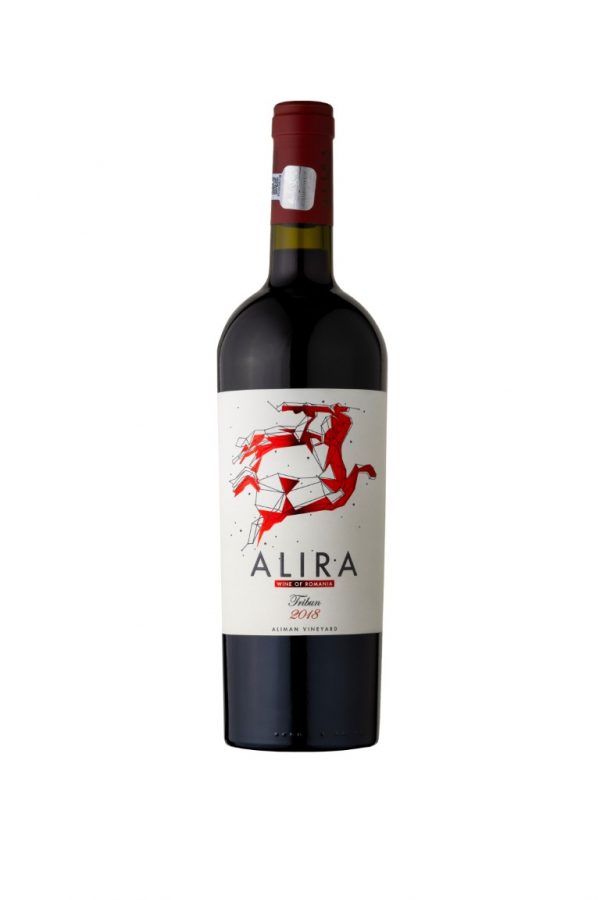 Producer:                           Alira | Wine of Romania
Style:                                    Tribun
Region:                                Murfatlar
Vintage:                               2018
Grape Varieties:               Dobrogea, Fetească Neagră, Merlot, Cabernet Sauvignon
Alcohol Content:              14.5%
Closure:                               Cork
Price:                                    RM87
ALIRA Concordia
This wine is a blend of Fetească Neagră and Cabernet Sauvignon, with the result being a full-flavoured wine with silky tannins with flavours of black berries, vanilla, and, a bit unusually faint hints of fresh mint. This impressive wine has an inky purple colour, but possesses a subtle nose and is very smooth on the palate, making for easy drinking. Considering it is a wine of just four years old, it is quite mellow, balanced, and rounded – and is ready for drinking now. While we are of course familiar with Cabernet Sauvignon, Fetească Neagră is an indigenous variety unknown to us, but we are pleased to note how appealing this particular blend is. It is a delicate wine and not overbearing and we suggest pairing it with mature cheeses. 
Producer:                            Alira | Wine of Romania
Style:                                    Concordia
Region:                                Murfatlar
Vintage:                               2018
Grape Varieties:               Fetească Neagră and Cabernet Sauvignon
Alcohol Content:              14%
Closure:                               Cork
Price:                                    RM110
ALIRA Merlot
This variety was first bottled in 2009 and has since produced a fresh wine with ripe red berry flavours and a plush, velvety finish. It has light tannins that contribute to a well-balanced and drinkable wine. There is an illusion of sweetness to make it even more palatable. There is also a pleasant, subdued spiciness with elements of vanilla, mint, and even coconut.
We found this wine improved over time and suggest that the cork be removed at least 30 minutes before you intend to drink it. Be adventurous with your pairing; this is a versatile wine that could accompany dishes as diverse as hamburgers or stroganoff to beef rendang or even a meaty pizza.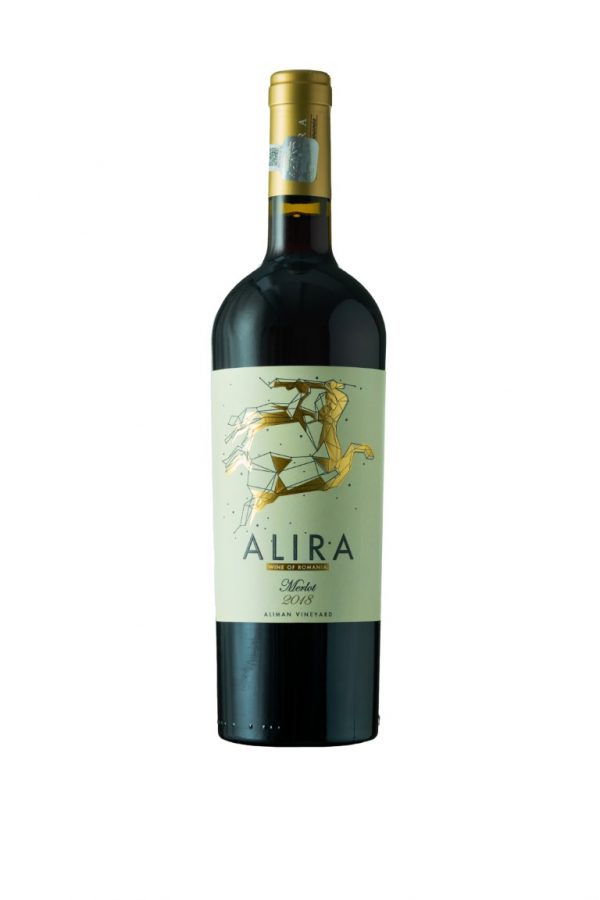 Producer:                           Alira | Wine of Romania
Style:                                    Merlot
Region:                                Murfatlar
Vintage:                               2018
Grape Varieties:               Merlot
Alcohol Content:              14.2%
Closure:                              Cork
Price:                                   RM90
ALIRA Cabernet Sauvignon
The grapes for this wine are hand-harvested and then matured for 12 months in new French oak. The result is a ripe, rounded wine with blackcurrant and black cherries on both the nose and palate, with a hint of tobacco on the former. It is also quite juicy, but a wine that shows excellent balance between acid and tannin to ensure a long life, with the winemaker suggesting it will remain drinkable and even improve its flavour profile over the next decade, assuming you have the willpower to wait that long. The wine is best served at 18°C or at least after having spent 30 minutes in the fridge to bring the temperature down to normal room temperature and not a tropical temperature. This wine, like the other Romanian wines we sampled, presents excellent value.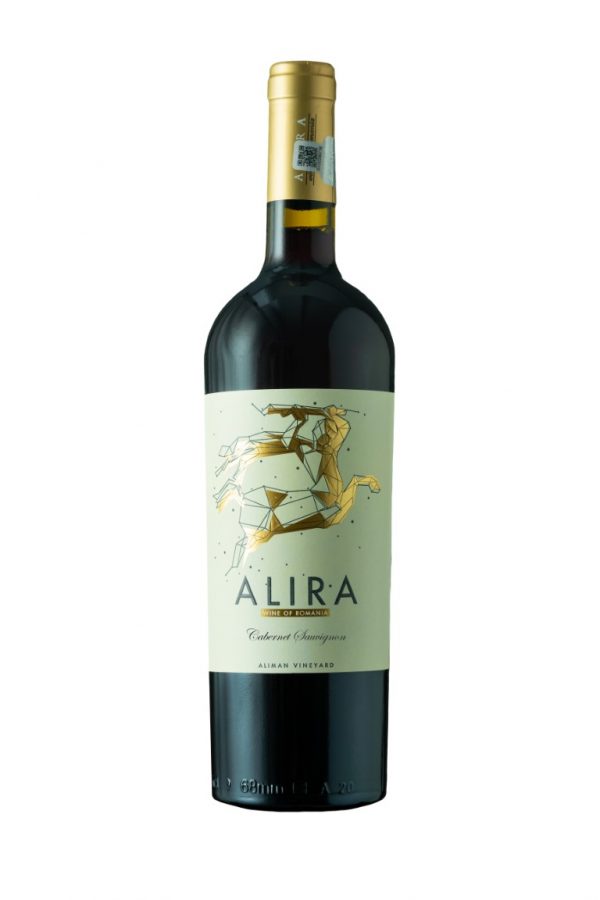 Producer:                            Alira | Wine of Romania
Style:                                    Cabernet Sauvignon
Region:                                Dobrogea
Vintage:                               2018
Grape Varieties:               Cabernet Sauvignon
Alcohol Content:              14.5%
Closure:                               Cork
Price:                                    RM90
We would certainly recommend any of these enjoyable wines from Alira, and picking up a bottle from Romania is unquestionably a nice change of pace from the ordinary if you're looking to expand your wine horizons a little. With the full range we sampled on offer here in Malaysia at attractive prices, this is one of the more surprising finds we've had in our ongoing wine exploration!
---
"ExpatGo welcomes and encourages comments, input, and divergent opinions. However, we kindly request that you use suitable language in your comments, and refrain from any sort of personal attack, hate speech, or disparaging rhetoric. Comments not in line with this are subject to removal from the site. "
Comments