The island of Bali is Southeast Asia's most popular tourist island, but it's long been in danger of being 'loved to death.' Here's why the people in Sarawak think their island paradise offers a better option for visitors!
This article was contributed by Jamie Bush.
Sarawak, one of the two Malaysian states in Borneo, is levelling up its tourism game plan, pulling out all the stops to make the state a preferred luxury tourism destination aiming to take over Bali in a few years. Sarawak has been working diligently to rebrand itself as a holiday destination of choice for discerning holidaymakers who are looking for something different, not the usual island holiday vibes per se. The state is a true tourism gem, enchanting and spiritual in its own unique way.
SPACE TO ROAM
Many are not even aware that Sarawak is situated on Borneo, the third-largest island in the world. Sarawak itself is the largest state in Malaysia at 124,450 sq km, with a population of only 2.9 million (2020 census). Bali is a small island east of Java Island at 5,780 sq km – a fraction of Sarawak's size, yet with a population of 4.3 million.
With such a huge landmass still widely unexplored, Sarawak has huge potential to be developed into world-class luxury tourism destination with the oldest rainforests in the world as the backdrop, accompanied by unique cultures, varied languages, and diverse cuisine to match. If overly touristy beaches, overpriced restaurants, and crowded parks and attractions are not your thing, then Sarawak is a place for your escape – and visitors will never be disappointed, as they can enjoy the beaches, parks, caves, rapids, waterfalls, and hot springs devoid of the massive crowds found in Bali. The allure of Sarawak is in its raw and expansive untouched beauty.
THE GATEWAY TO BORNEO'S SPIRITUALISM
Spirituality is closely related to nature and nothing can beat the experience of immersing oneself into the vast ancient rainforests in Sarawak, Borneo. There is something special about the energy from the deep, dense rainforests which taps into your soul, fostering a sense of connection with your true self and rejuvenates mind, body, and soul.
While Sarawak and Bali share some similarities, with both cultures heavily influenced by animism and Hinduism, they are also very different in many aspects. Bali has been successfully branded and marketed as an Island of The Gods. However, some feel that its inherent spirituality may be tainted by excessive consumerism and the commercialization of the island's religious and historical monuments. Bali is densely populated and suffering from serious pollution by uncontrolled mass tourism with growing environmental issues.
The tiny island is threatened by land subsidence caused by the uncontrolled harvesting of underground water which culminated into ground water contamination by saltwater seepage. The idyllic paddy fields are disappearing, giving way to countless luxury villas and hotels, the side effect of aggressive gentrification. Bali has become a victim of its own tourism success, something Sarawak can learn from. Sarawak's spiritualism very much lies in its true essence: nature – the original home of spirituality.
DIVE PARADISE IN THE SOUTH CHINA SEA
Sarawak offers a dive paradise of its own which can give Bali a good run for its money. Spanning a whopping 186,930 hectares in the South China Sea, the protected Miri-Sibuti Coral Reefs National Park is the largest offshore national park in the state of Sarawak. The coral gardens in the area are part of the Coral Triangle Region, teeming with diverse marine life. The Miri-Sibuti Coral Reefs National Park, lying at depths ranging from 7 to 50 metres (23 to 164 ft) at the seaward edge, has an average visibility of 10 to 30 metres (33 to 98 ft). The best time to dive is from late March through November each year.
Popular diving sites includes Anemone Garden, Grouper Patch Reef, Atago Maru Wreck, and Seafan Garden. There are also some wreck dives. It is one of Malaysia's most recently discovered diving locations and the largest offshore national park created in the state of Sarawak. The reefs are home to a wide diversity of marine creatures. Apart from Miri, Kuching has a few more great wreck dive spots off Santubong.
DISTINCT NATURE AND WILDLIFE
Sarawak, which is nearly 22 times larger than Bali, is the best place to explore nature and wildlife, as two-thirds of its lands are covered in dense rainforests, an area the size of Austria. Sarawak has a whopping 56 totally protected areas, 37 gazetted national parks, five wildlife sanctuaries, and 14 nature reserves. Sarawak's rainforests house one of the world's richest and most diverse ecosystems, boasting 12,000 species of vascular plants including the world's largest flower, the Rafflesia, which can grow to the size of a coffee table.
There are also squirrels and snakes that fly, deer the size of cats, plants that eat insects (and small animals), and more. The orangutan, proboscis monkey, hornbill, the Rajah Brooke butterfly, and the silverleaf monkey all call Sarawak home. Experts believe that there are some species of flora and fauna yet to be discovered. Sarawak also has the most number of Important Birding Areas (IBAs) in Malaysia, with a great portion of Borneo's 650 bird species having been recorded here.
Mulu National Park is a priceless UNESCO World Heritage Site, in a league of its own as it qualifies for all four of the World Heritage criteria. Fewer than 20 World Heritage areas have managed this feat. Bako National Park traces its first visitors' footprints to 1957, making it one of Malaysia's oldest National Parks. Niah National Park is famed for Sarawak's genesis, with evidence of human presence from 60,000 years ago discovered in the form of Paleolithic and Neolithic burial sites.
A well-known 18th-century naturalist, Sir Alfred Russell Wallace, visited Sarawak twice and spent almost two years conducting research on flora and fauna. Wallace arrived by way of an invitation from his good friend, Sir James Brooke, a British explorer whose family ended up ruling Sarawak for 100 years. Wallace documented 377 different species of butterfly around Peninjau Hill, where James Brooke had his summer cottage on the slope. In that cottage, he wrote his influential "Sarawak Law" paper, where he pondered the unique distribution of related species. Sir Alfred Russell Wallace and Charles Darwin co-invented the "Theory of Natural Selection."
UNIQUE BORNEO TRADITION, ARTWORK, AND CRAFT
Sarawakians are known as warm, kind, and friendly people who embrace modernity with ease, but still remain steeped in Borneo traditions, reflected by lifestyle, architectural design, artwork, and craft. Even though Sarawak is part of Malaysia, it has a completely different culture because of its ethnic diversity, predominantly made up of Iban, Chinese, Malay, Bidayuh, Orang Ulu, Melanau, and over 40 other sub-ethnic groups. The indigenous people in Sarawak are collectively known as Dayak, with over 40 language groups being spoken in innumerable dialects in Sarawak.
The artistic expressions of the Dayak artisans in Sarawak are immortalized in their elaborate design and craft, interpreted through the legacy of oral tradition. Even though there are certain similarities between Balinese and Borneo artwork, Balinese artwork is very much influenced by Balinese Hinduism whereas Borneo artwork is derived from their animist practices, which venerate ancestors, spirits, and nature. This largely explains the absence of the ancient temples in Sarawak which are so prevalent in Bali. A half-day visit to the Sarawak Cultural Village in Kuching will provide a quick glimpse into Borneo tradition, artwork, and craft. Sarawak is also taking the lead to showcase Borneo elements to the world by incorporating it into fashion tourism.
TERRIFIC CUISINE AND COFFEE CULTURE
To foodies and coffee lovers, Sarawak has great news for you. The multi-ethnic state's capital, Kuching, was declared a UNESCO Creative City of Gastronomy in 2021 and is a melting pot of various different local and international cuisine – and even boasts its own homegrown Sarawak Liberica coffee bean! Sarawak aims to develop its coffee production industry to cater to the growing interest in local coffee bean. An effort is being carried out to produce Sarawak Liberica on a bigger scale and penetrate the international market as well.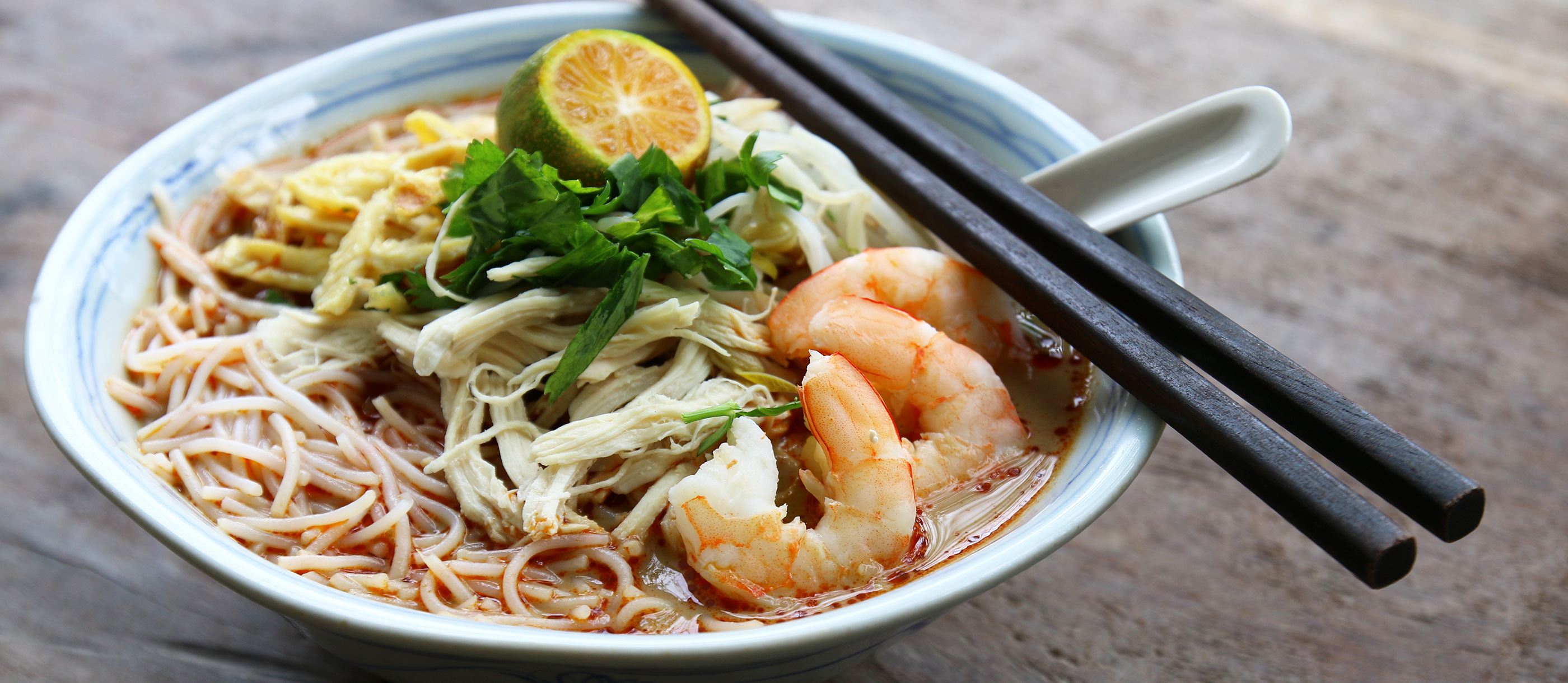 Of course, no visit to Sarawak is complete without trying its world-renowned dish, Sarawak Laksa. To invoke the late Anthony Bourdain for reinforcement, Sarawak Laksa is "Breakfast of the Gods."
EXOTIC BUSINESS EVENTS HUB
Sarawak was recently named as the destination of the month by Association Meetings International and featured in their AMI magazine. It is a great milestone for Sarawak as an exotic business meeting and event hub, and an ongoing effort to develop digital connectivity in the state will make it even more attractive. The state offers a perfect setting for business events which offers business, leisure, and even adventure activities to business delegates.
An excursion to the nearest national parks or a caving adventure to Niah and Gunung Mulu National Parks would be a great reward after a stressful and productive business engagement. Activities like diving, snorkelling, trekking, river rafting, cycling, rock climbing are all on offer, or perhaps something less strenuous like a fun drive around to explore Bidayuh tribal villages in the scenic mountainous region of Padawan and Bau, or to see Iban longhouses in Batang Ai or Betong, Sri Aman.
DIRECT FLIGHT CONNECTIVITY UNDERWAY
Tourism in Bali is well-developed due to excellent direct flight connectivity with major cities around the world. Sarawak is in the process of bringing in more flights to its key entry points, Kuching and Miri. The plan is underway to get more international airlines to fly direct to Sarawak for better accessibility, as direct international flights are crucial to generate continuous visitor footfall.
Currently there are six airlines flying direct to Kuching and Miri from within Malaysia and also internationally from Singapore, Indonesia, and Brunei.
VALUE FOR MONEY
Beyond visiting, the living cost in Sarawak is very affordable compared to other states within the region. Its capital city, Kuching, is set to take over Chiang Mai as the centre of digital nomad and remote workers for its competitiveness. Hotels, resorts, and homestays are very reasonably priced, and more are being built to cater to growing demand. Great quality fresh food is in abundance and healthcare is excellent. As per latest data extracted from livingcost.org, the average monthly cost of living in Kuching is $617 and $683 in Bali.
Sarawak indeed has many things to offer, and with the world reawakening and reclaiming the joy of leisure travel, the time is right to give "Land of the Hornbills" the attention it deserves.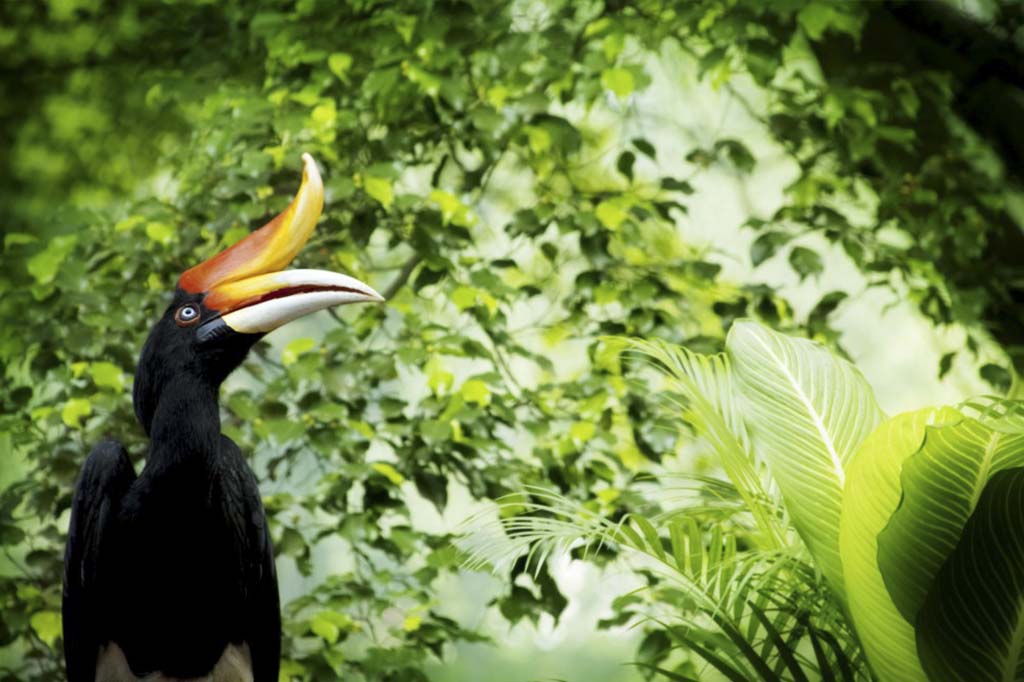 ---
"ExpatGo welcomes and encourages comments, input, and divergent opinions. However, we kindly request that you use suitable language in your comments, and refrain from any sort of personal attack, hate speech, or disparaging rhetoric. Comments not in line with this are subject to removal from the site. "
Comments