The issue of weight loss is a vexing one for many people. What if there was a way to combine parts of the most effective weight-loss strategies into one programme?
Fad diets are a staple of life for plenty of people as they struggle with being overweight. Low-carb, high-protein, and plant-based diets have all come and gone (among others), and while these diets may yield short-term results, for most people, the weight doesn't stay off.
In the end, barring some new miracle method that's as yet undiscovered, the most sustainable and effective way to lose weight for most people is, unfortunately, also the least appealing: Eat less, exercise more.
For the obese, medical intervention has proven to be a lifeline – literally. Gastric bypass surgery has yielded significant results for people whose obesity was not only diminishing their quality of life, but threatening the person's very life itself.
We know that these factors, when applied vigorously, work independently. Serious calorie-restricted diets yield weight loss. Hardcore and frequent exercise does, too. And of course, the aforementioned invasive, non-reversible weight loss surgeries can lead to significant weight loss. But all of these individual methods are pretty extreme when engaged in at a level that will produce meaningful results.
But what if there was a combination method? Something that brought together some minor lifestyle adjustments, low-key nutritional support, and minimal, non-invasive medical intervention? What if there was a programme that basically took easy-to-incorporate elements from each of the most successful weight loss methods and combined them?
Now there is! Lose weight and improve your health with KitaKurang, a weight loss programme which combines digital technology, medical, lifestyle, and nutritional support to deliver significant results of shedding up to 10-15 percent* of body weight in four months. [1]
This is a clinically proven, practical, and achievable result – it's not magic, and it's not short-term. It works by using a combination of sensible and straightforward methods. To date, over 70,000 people have benefitted from this programme. Here's how it works:
MEDICAL. The medical component of the programme revolves around the globally popular, minimally invasive Swallowable Intragastric Balloon. This small, water-filled balloon resides in the stomach, thus increasing the feeling of satiety (or "fullness") and helping to ease the process of eating less. The intragastric balloon requires no surgery, no endoscopy, and no anesthesia. It is an easy 15-minute procedure performed by a bariatric/upper gastrointestinal surgeon.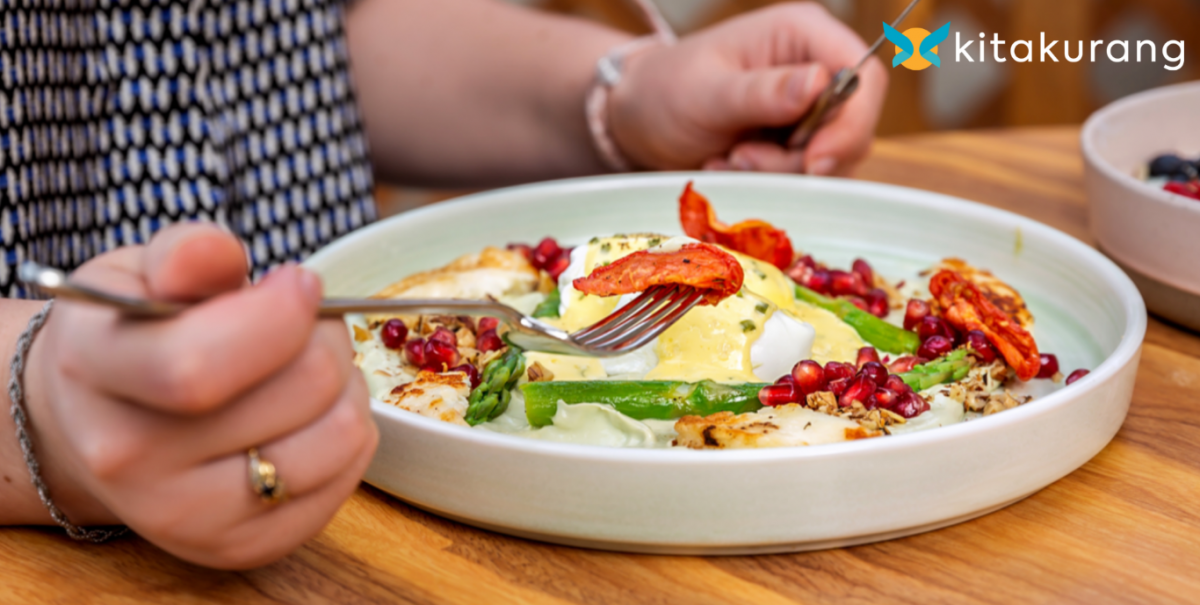 NUTRITIONAL. This programme encompasses dietary/nutrition advice and meal planning which are critical to your weight loss success. This includes personalised 1-on-1 sessions (WhatsApp messaging, phone calls, and online video meetings) with a registered nutritionist who will also continually monitor your progress. Each nutritionist is committed to helping you maximise your weight loss throughout your journey with the intragastric balloon until the balloon passes out naturally about four months later, and then a further eight months beyond that to encourage the maintenance and continuance of a healthy lifestyle – definitely not short-term!
LIFESTYLE. This component centres around a lifestyle modification programme which focuses on making minor changes to diet and fitness. This is the strength of the overall programme. The intragastric balloon placement coupled with a lifestyle modification programme that focuses on moderate diet and exercise, results in more effective weight loss than diet or exercise alone. [2]
TECHNOLOGY. Finally, KitaKurang uses digital health tools to monitor diet, exercise level, weight, and even sleep. (Bluetooth scale, health tracker, and app.)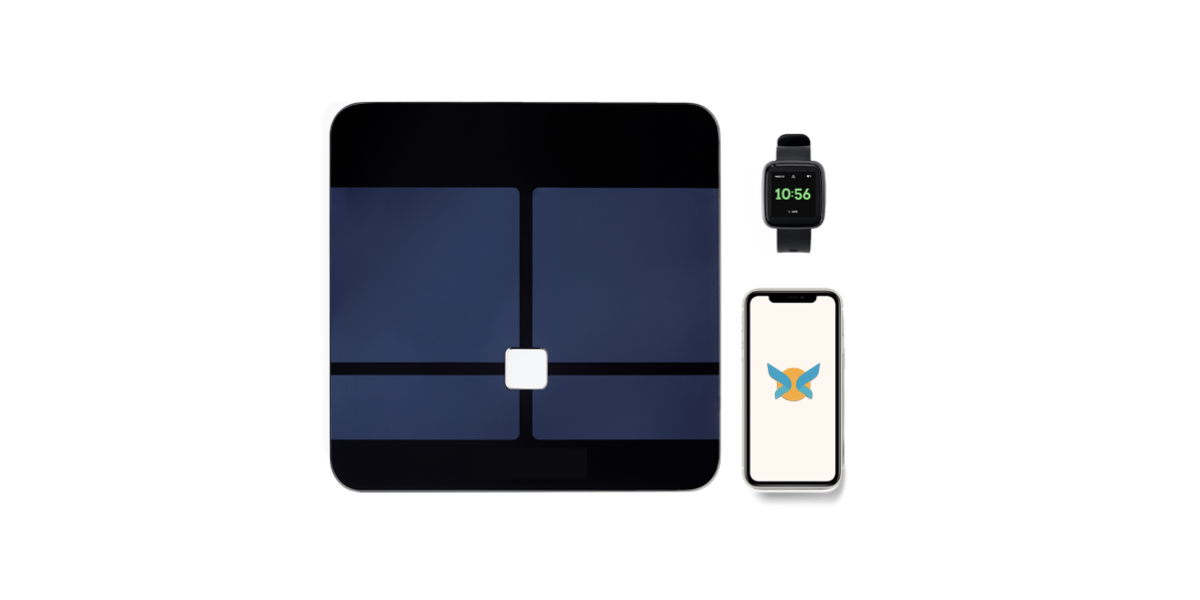 The KitaKurang programme supports each patient's weight loss journey for a period of 12 months, including the four months during which the intragastric balloon resides in the stomach. The comprehensive support programme commences after the balloon placement – a minimally invasive, quick procedure.
Of course, patients' results tell the tale, and they have been quick to credit the KitaKurang programme. In the words of one patient:
"My health and eating habits have always been an issue. I had simply made peace with the fact that I would never be able to get fit again! But then, I saw KitaKurang. When I was asked if I would like to give it a shot. I jumped at the chance. The first couple of months were challenging. But once KitaKurang explained how I could easily quantify my food, things started falling into place. I started losing inches, I began feeling good, and the best part was that I could once again fit into my old clothes! With the right guidance, anyone can become healthy and fit without giving up their favourite foods! A huge thanks to Team KitaKurang for constantly reminding me that this was indeed achievable." — Hidayah, 36.
If the prospect of practical and sustainable weight loss sounds intriguing, head over to the KitaKurang website and learn more. It's the first step to a healthier new you!
Additionally, you can check out the company and the programme on social media on its Instagram and Facebook accounts!
Promotion! KitaKurang's First Anniversary!
In celebrating their FIRST YEAR anniversary, Team KitaKurang is extending a special giveaway to all their clients, the patients. They will give away 100 glorious food hampers of items attentively curated by their Nutritional team. Worth over RM300, the hamper is a gift for patients to jump-start their weight-loss journey with suitable food and drink items, absolutely complimentary!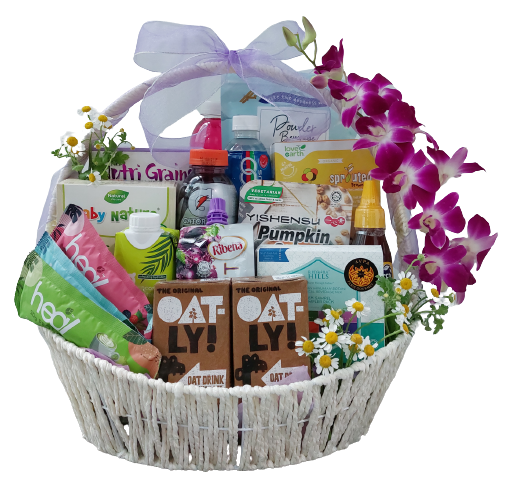 The goal of this special gift is to support HYDRATION, ENERGY, RECOVERY, and HEALING during the first two weeks of patients' weight loss journey with the gastric balloon, before they move on to solid food. This should be really helpful to jump-start and contribute to a successful weight loss journey!
ExpatGo Special!
Get a Special Rebate with Promotional Code "EXPAT2022" when you consult with Team KitaKurang. Promotion applicable for procedures from June to August 2022.
References:
[1] Lenca et al. ObesSurg. 2020
[2] Raftopoulos et al. Abstract 1978. Presented at ACS 2019, San Francisco, United States.
*Results vary based on individuals.
---
"ExpatGo welcomes and encourages comments, input, and divergent opinions. However, we kindly request that you use suitable language in your comments, and refrain from any sort of personal attack, hate speech, or disparaging rhetoric. Comments not in line with this are subject to removal from the site. "
Comments