When looking at a map of Peninsular Malaysia, you'll see that Greater KL lies near the west coast, roughly midway between north and south. This means residents of the Malaysian capital have a pretty good departure point for a tour of the north or the south – or if you're really ambitious and have some time on your hands, both.
Recently, some friends and I decided to try visiting a few of Malaysia's northern destinations – some just a short stop for a bite to eat and a little day-tripping, and some for a night's sleep and a longer visit – and rather than relying on a personal car, as is usually the custom, opted for a different approach. We chose to travel by bus!
For some places, the train is a fine alternative, too, but since we were including a number of stops on our itinerary, we felt a bus offered a better overall experience. We travelled with the Super Nice Express coach company (supernice.com.my), which operates a small fleet of new Scania buses, ours seating just 27 passengers in enviable comfort. Our bus not only offered big, comfy seats, but had USB power ports at each seat and WiFi throughout the bus. The seats also boasted footrests, cushioned headrests, and an amazing degree of recline for those on-the-road catnaps.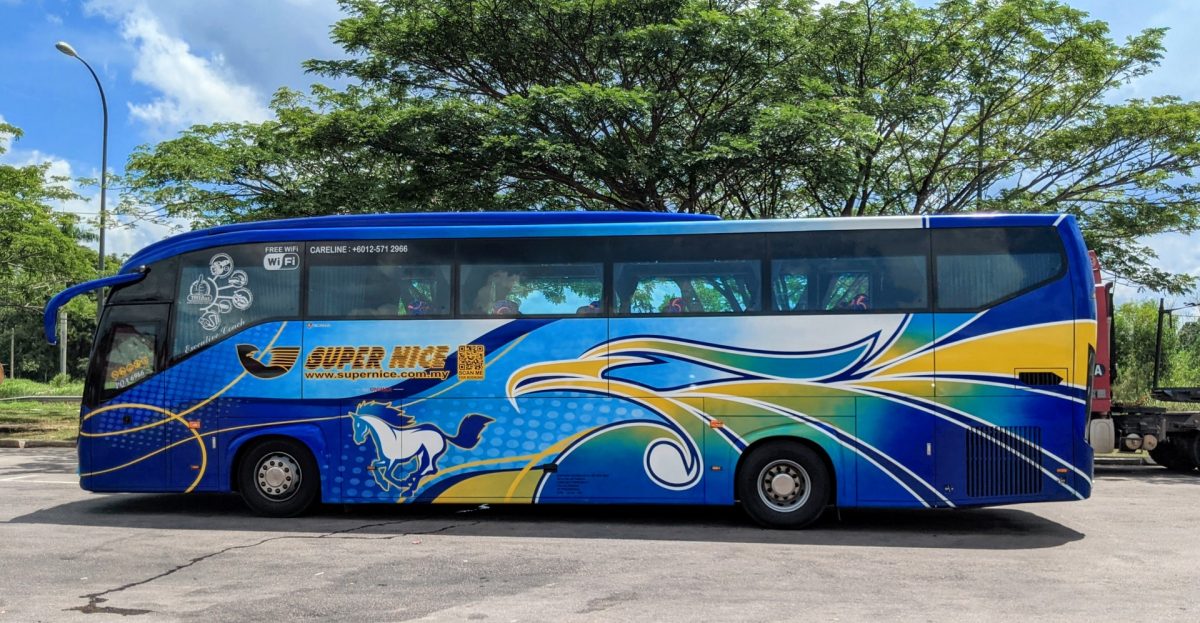 IPOH
It was a smooth and easy ride from KL to our first stop in Ipoh. This was not a new destination for most of us, as the Perak capital remains one of Malaysia's most favoured domestic getaways. A big reason is food – Ipoh probably fares better on the whole than almost anywhere else in the country apart from perhaps Penang on this point – but it's safe to say the natural landscape in which Ipoh is set also plays a part. The forested hills punctuated by dramatic limestone karsts and outcroppings lend a picturesque backdrop to this charming, energetic city.
We alighted from the bus near the city's central padang, a large open field near the lovely old Ipoh Town Hall and adjacent Ipoh Railway Station – the latter an edifice which could be something really special if either the government or some enterprising company put some money and effort into restoring everything in the building – including an abandoned hotel facility on the upper floor – to its full glory. Even as it stands now, however, the train station is still an eye-catching landmark.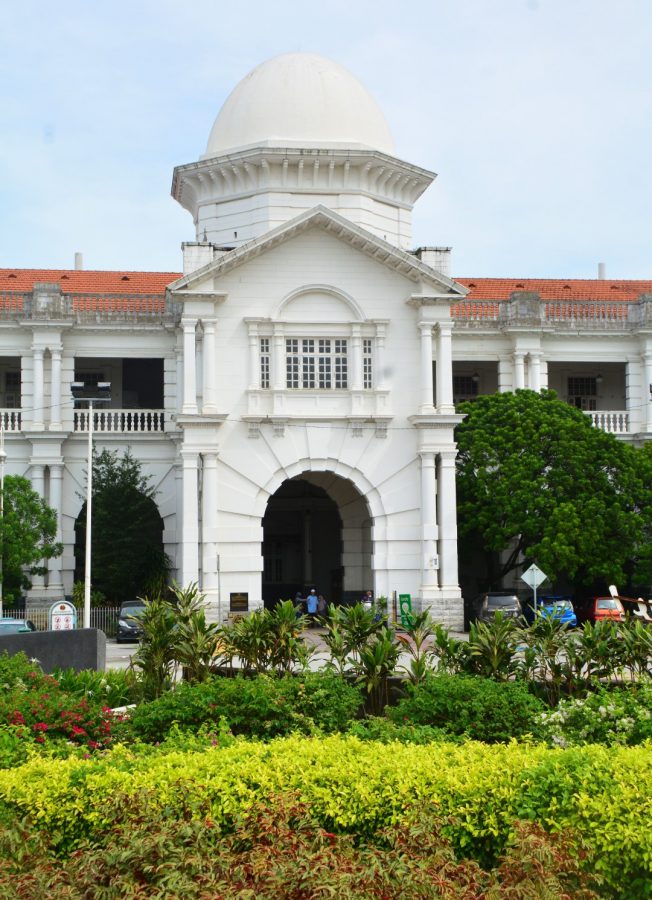 We wandered around Ipoh's delightful Old Town district on foot, exploring Concubine Lane and a myriad of surrounding cafés and shops before deciding on a particularly appealing coffee shop cleverly called Lim Ko Pi. Few places in Peninsular Malaysia embrace local coffee culture as enthusiastically as Ipoh, so we were rewarded with an array of tasty beverages – both coffee- and tea-based. The food here was also very good, with a number in our group opting for the 'triple-meat' curry noodle dish. This shop has a distinct retro vibe to it, with bits of local art interspersed with displays of classic Americana – things you might have found in roadside diners or cafés along the highways of America in the 1950s. The restaurant's atrium, a fixture in so many of these old narrow shophouses, was a delight, boasting greenery, attractive coloured tiles, and tables seemingly haphazardly arranged.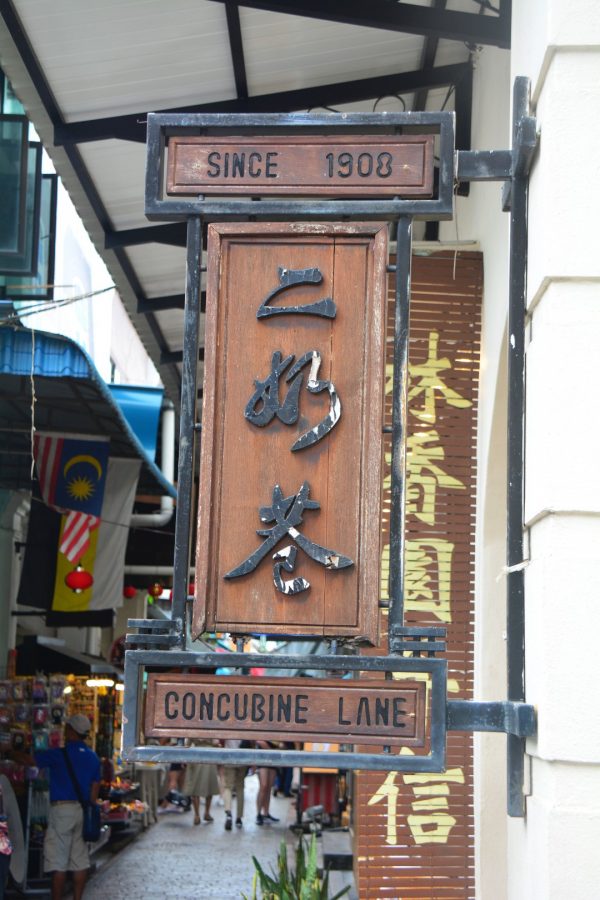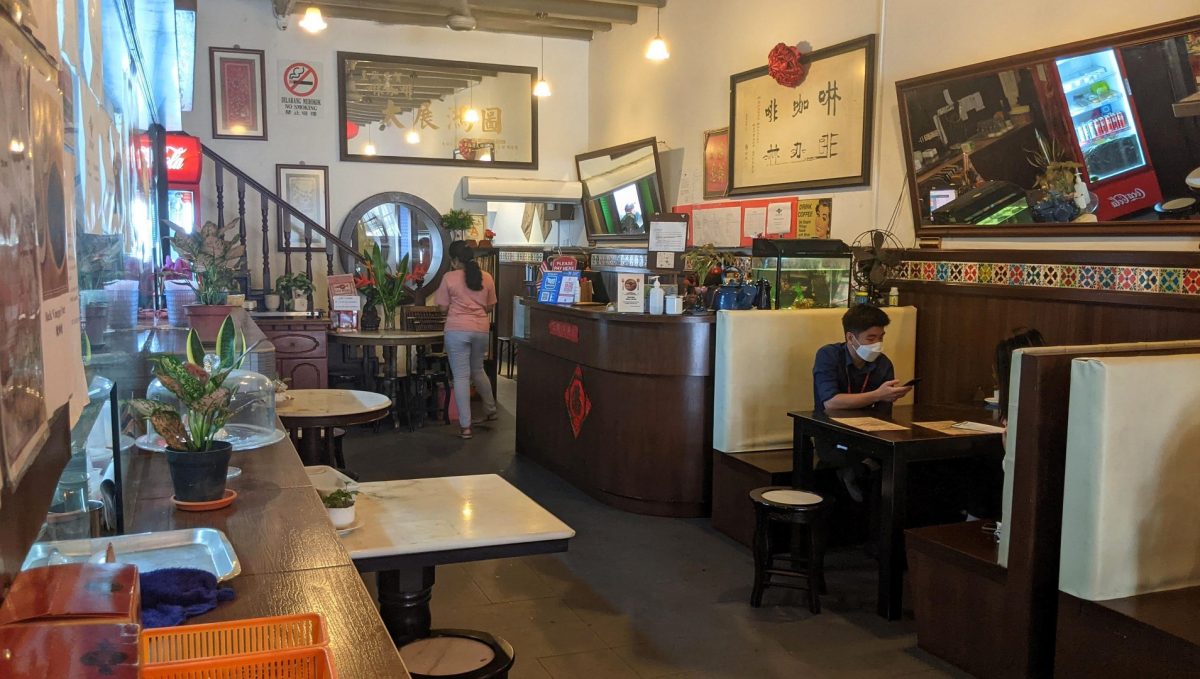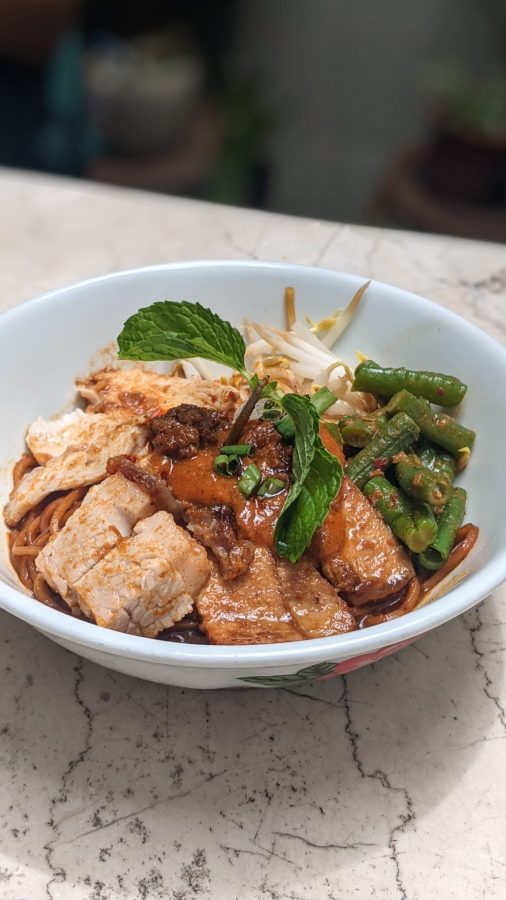 KUALA KANGSAR TO TAIPING
After a satisfying meal, we headed on from Ipoh to Perak's historic royal capital of Kuala Kangsar, where we visited the historic Victoria Bridge, the Perak Royal Museum (also known by its previous designation, Istana Kenangan), and the highly photogenic Ubudiah Mosque, which was designed by one of Malaysia's most venerated and prolific architects, Arthur Benison Hubback, an Englishman who designed a number of important buildings in British Malaya during the first half of the 20th century (including the aforementioned railway station and town hall in Ipoh).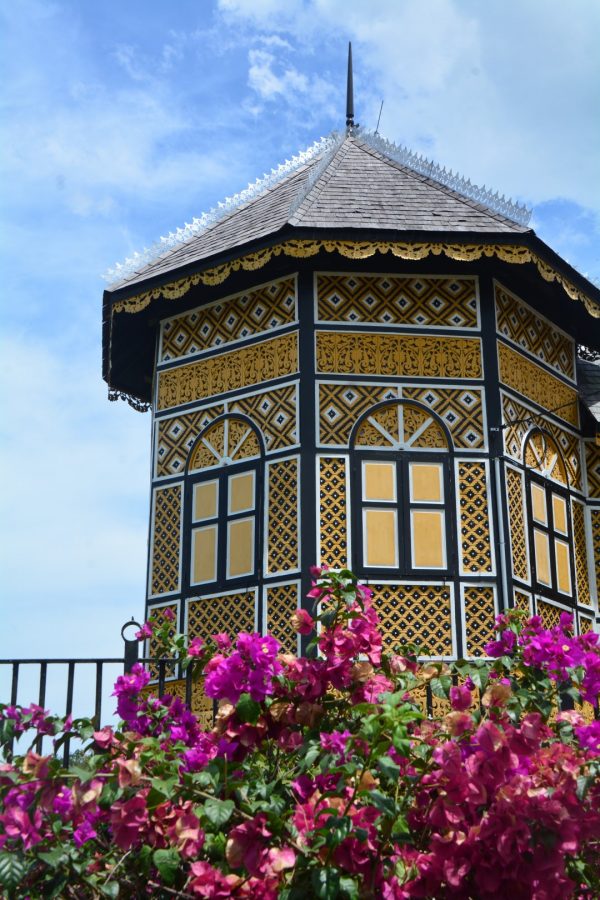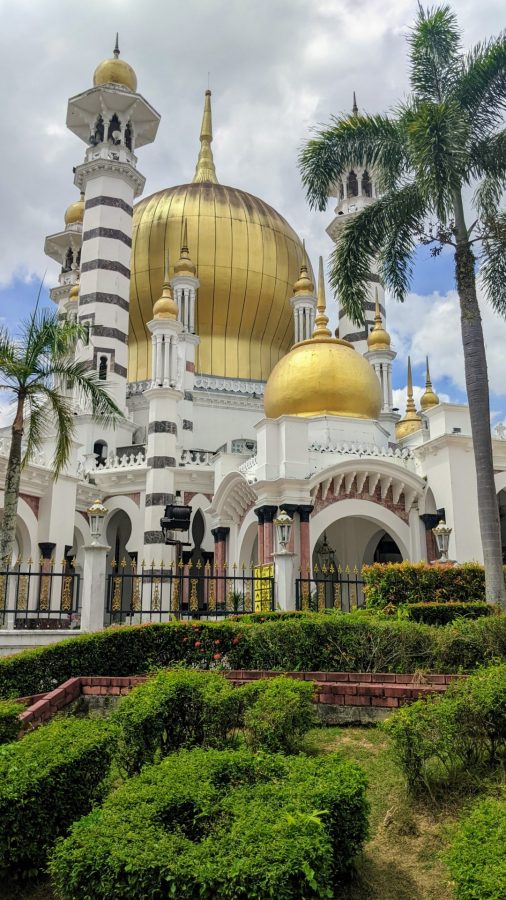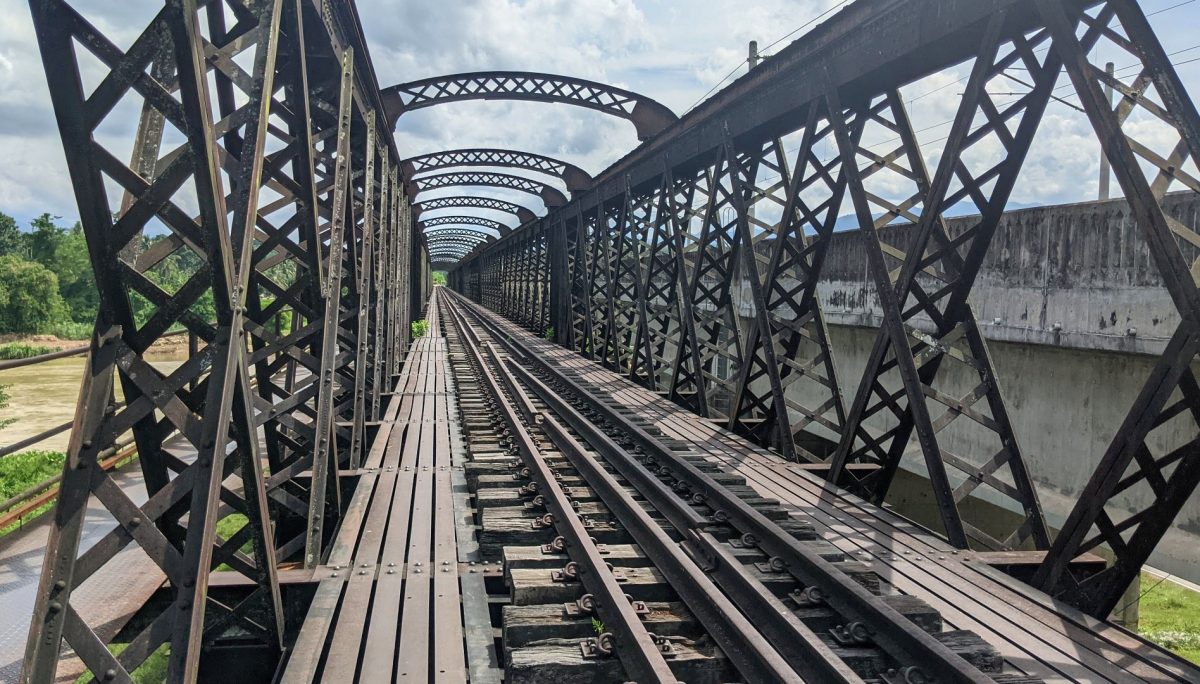 For a small town, there's enough in Kuala Kangsar (and on the stretch between the town and Taiping, including Matang and Simpang) to keep day trippers occupied for hours. As we leisurely plied the road between Kuala Kangsar and Taiping, we even visited what we're told was once the residence of Captain Tristram Charles Sawyer Speedy, who was the assistant British Resident of Larut. Today, he's better known as just "Captain Speedy" and was recently vaulted to what I guess could be called "fame" for his depiction on the bottles of local semi-whisky brand Timah.
A bit of research turned up the real history – the columns outside the long-abandoned structure were indeed once part of Captain Speedy's home in the late 19th century. (He also had a residence in nearby Matang.) In addition to the main structure here, which has fallen into utter ruin, there is another behind it that served long ago as a rest house for British officers. In 1972, the buildings were acquired by the Perak state government and converted into a budget hotel called Causarina Inn; however, the hotel was shuttered and abandoned quite a number of years ago and since then, has fallen into serious disrepair.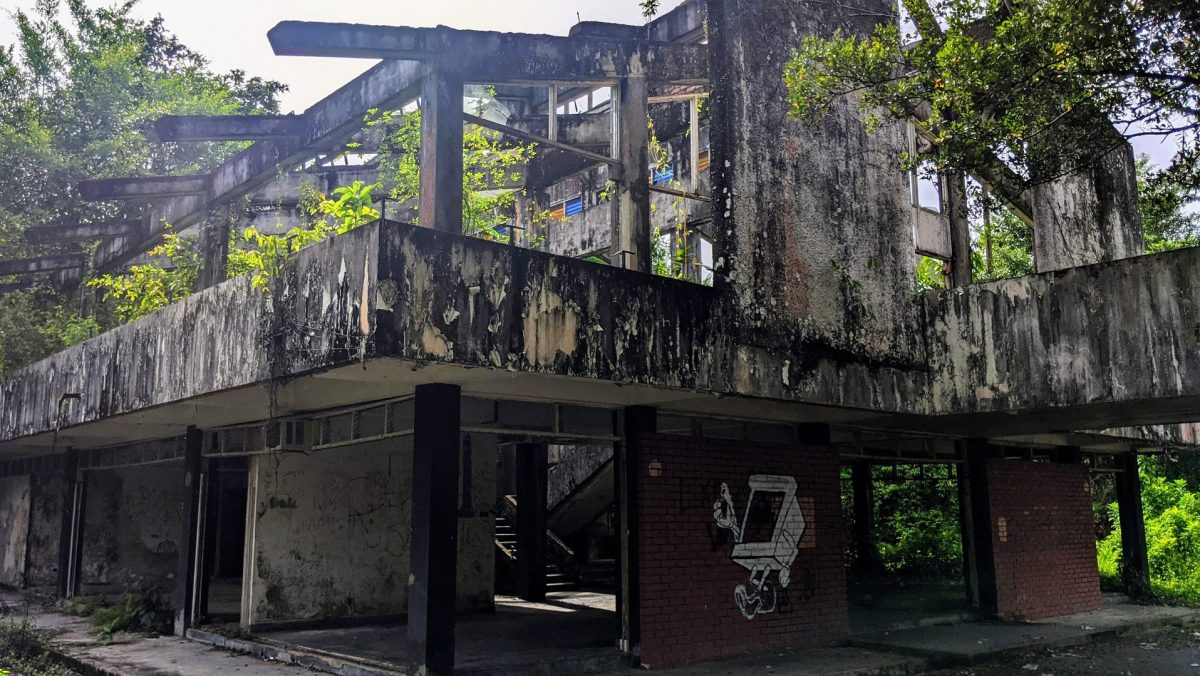 We spent half an hour or so poking around, but the place is decidedly creepy even during daylight hours, and it's easy to see why rumours of paranormal activity here persist to this day. Adding to the eerie milieu, the ruined structure is just a stone's throw from the no-less-disturbing Taiping Prison, the first and oldest modern prison in Malaysia, built in the 1800s using the forced labour of prisoners of war and convicted criminals. The proximity of this old prison complex, no doubt the site of unspeakable horrors during its long history, contributes plenty to the area's general creepiness and reputation for being haunted. This would not be a fun place to spend a night.
As we rolled in to Taiping proper, only a short distance south from the prison, the mood lightened considerably. Taiping is a small city of about 240,000 residents, and, set against a scenic backdrop of the forested mountains of the Bintang Range, surely one of Perak's most lovely places to visit.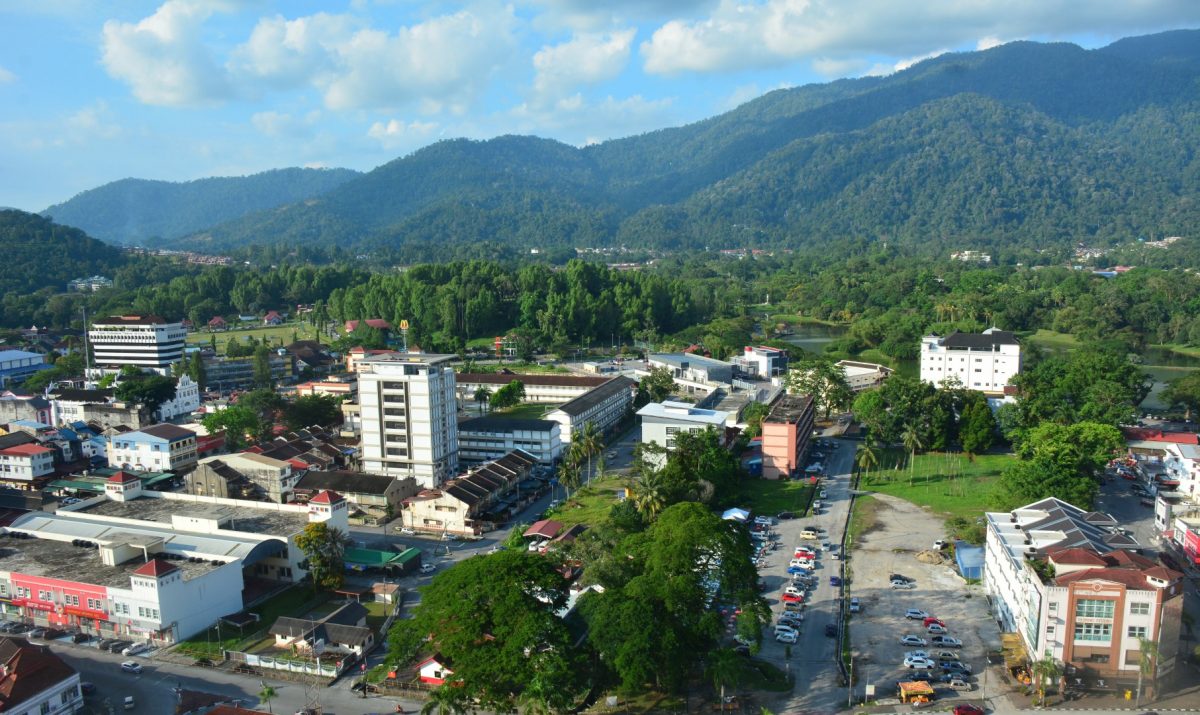 When I mentioned Taiping to any of my local friends, the response was always much the same – a real appreciation for the laid-back nature of the town, its natural beauty, cheap food, and yawn-inducing pace of life. "Taiping is beautiful," seemed to be the consensus, "but it's nothing but small children and old men." The conventional thinking, I suppose, suggests that when kids in Taiping reach working age, they head to Malaysia's more lucrative urban centres to pursue their careers and make their money, but many return when it's time to settle down or retire.
And it's easy to understand why: The town itself just exudes charm and serenity. The unrivalled centrepiece of the town, of course, is the superb Taiping Lake Gardens (or Taman Tasik Taiping). You'd be hard-pressed to find a more beautiful urban park anywhere in Malaysia. Originally a tin mining ground, the land was donated for public use by Chung Keng Quee, and the park was subsequently created in 1880 when the Peninsula was under British rule, and the 64-hectare site became Malaya's first public garden.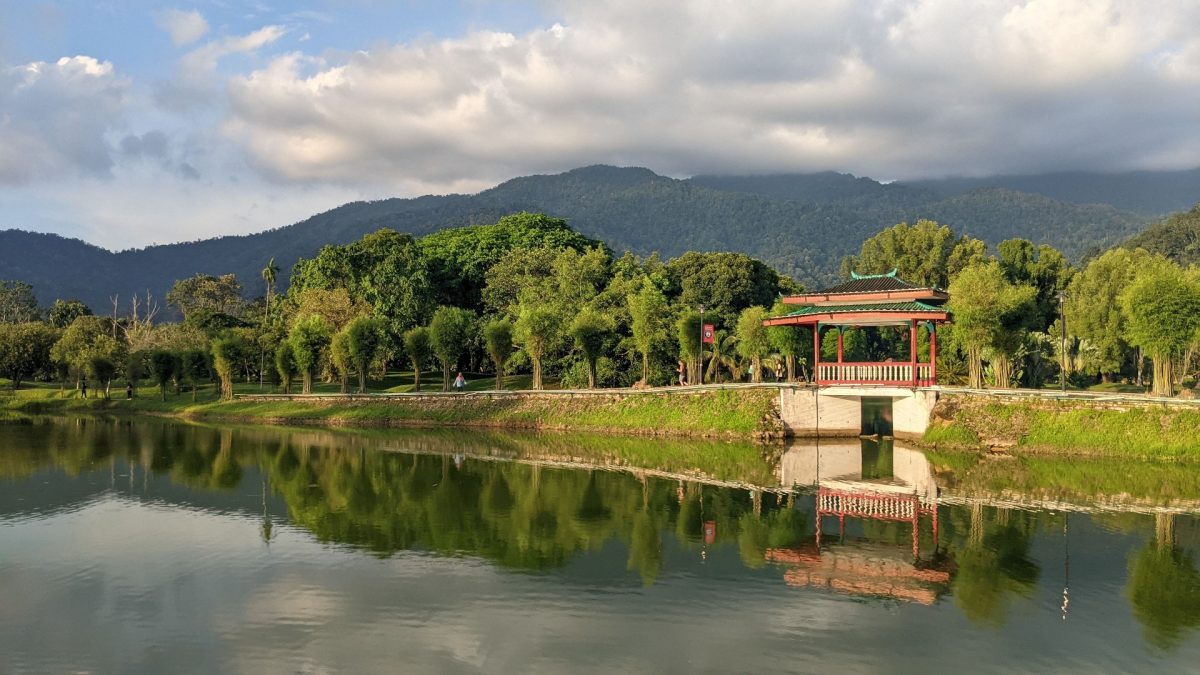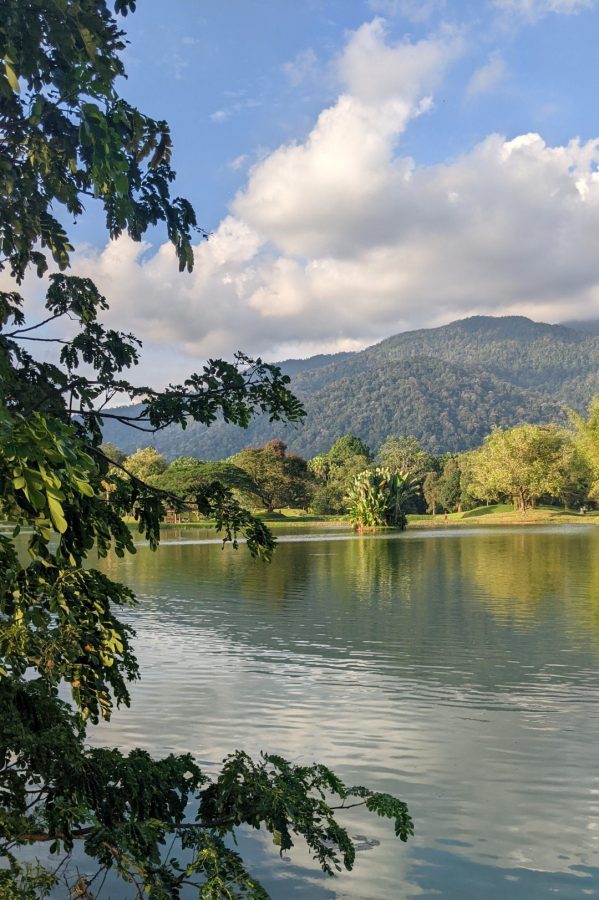 The expanse of land now boasts 10 lakes and ponds (eight of which are named) amid gardens, well-maintained paths, and a beguiling procession of old-growth golden raintrees that have been nurtured for decades. Visitors can canoe, kayak, or paddleboat on the expansive lake, or just take advantage of the walking path to jog or stroll around the park. We were delighted to see the public park being enjoyed by plenty of residents while we were there – it would be great if parks like this were more widespread in the cities and towns of Malaysia.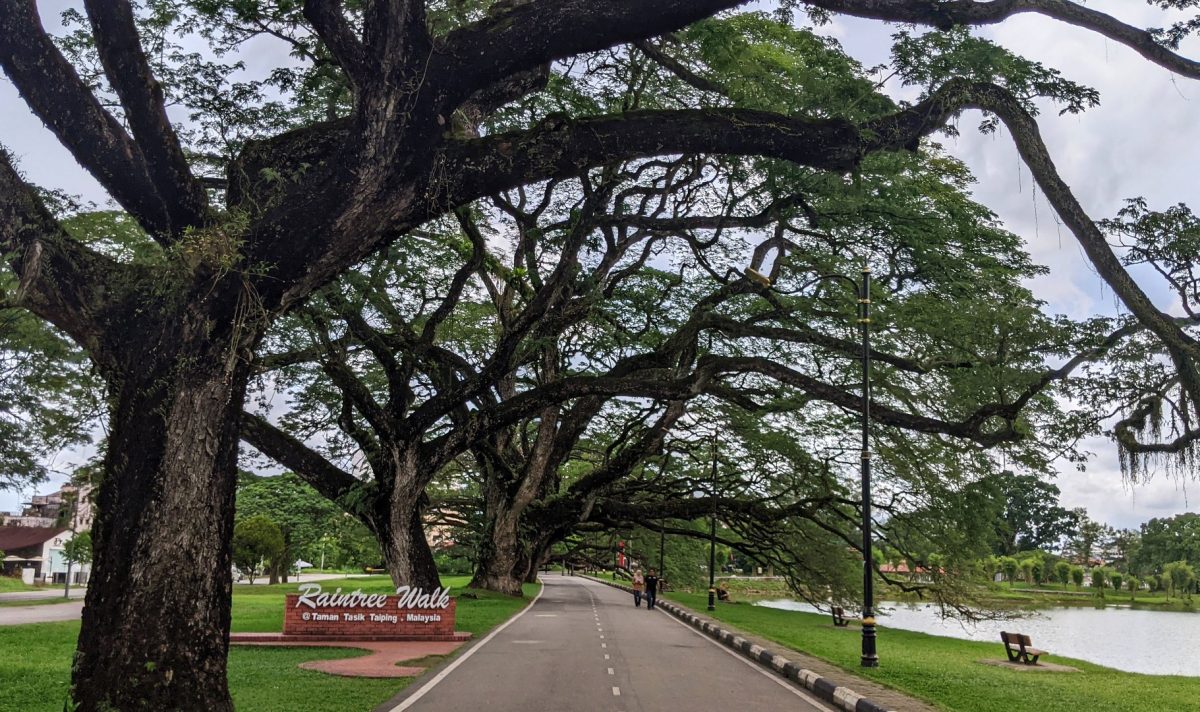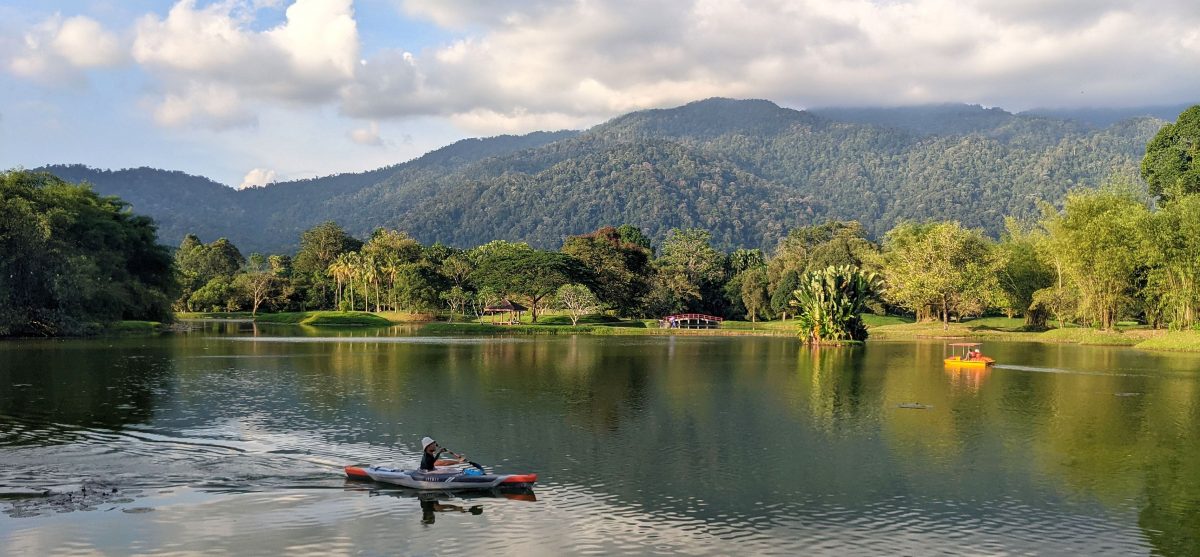 We stayed at the contemporary new Novotel Taiping property which, happily, is a very short stroll from the Lake Gardens. Inexpensive food abounds in the area, and we enjoyed an afternoon lunch of various local dishes and a bucket of icy cold beers at one such food court (Medan Selera Tai Hu) just by the park. The town's reputation for affordable dining extends right into the Novotel's onsite restaurant, too, where we indulged in a delicious dinner at a Taiping-friendly price that would make any KL resident blush with delight.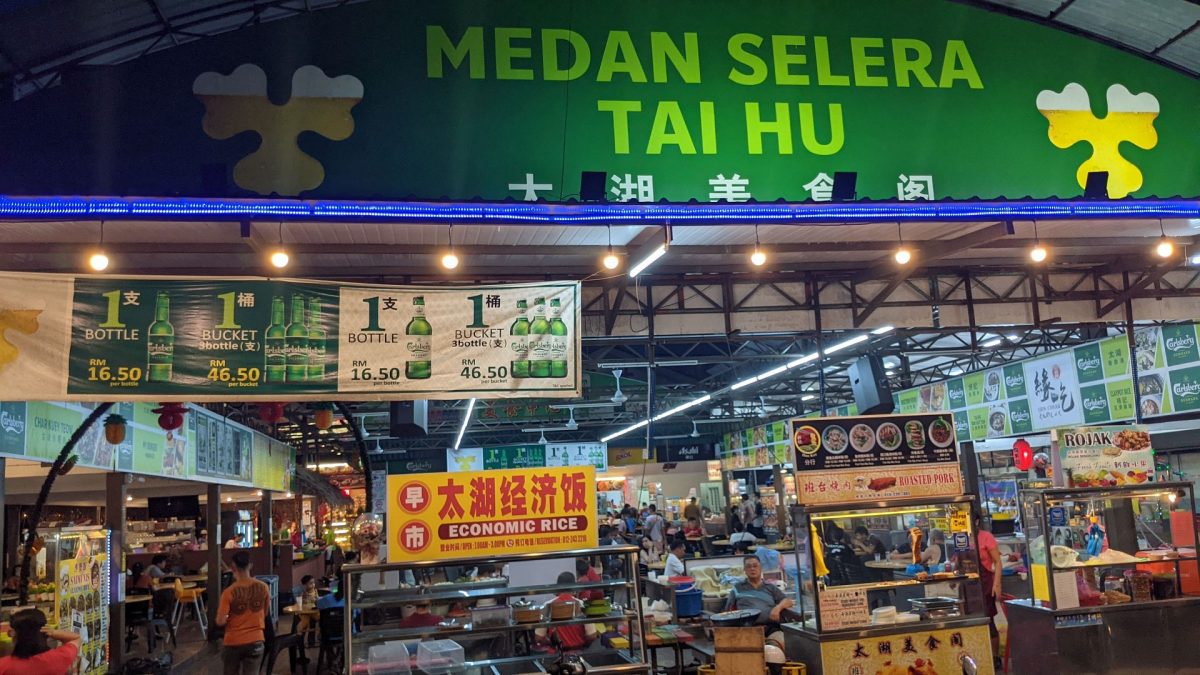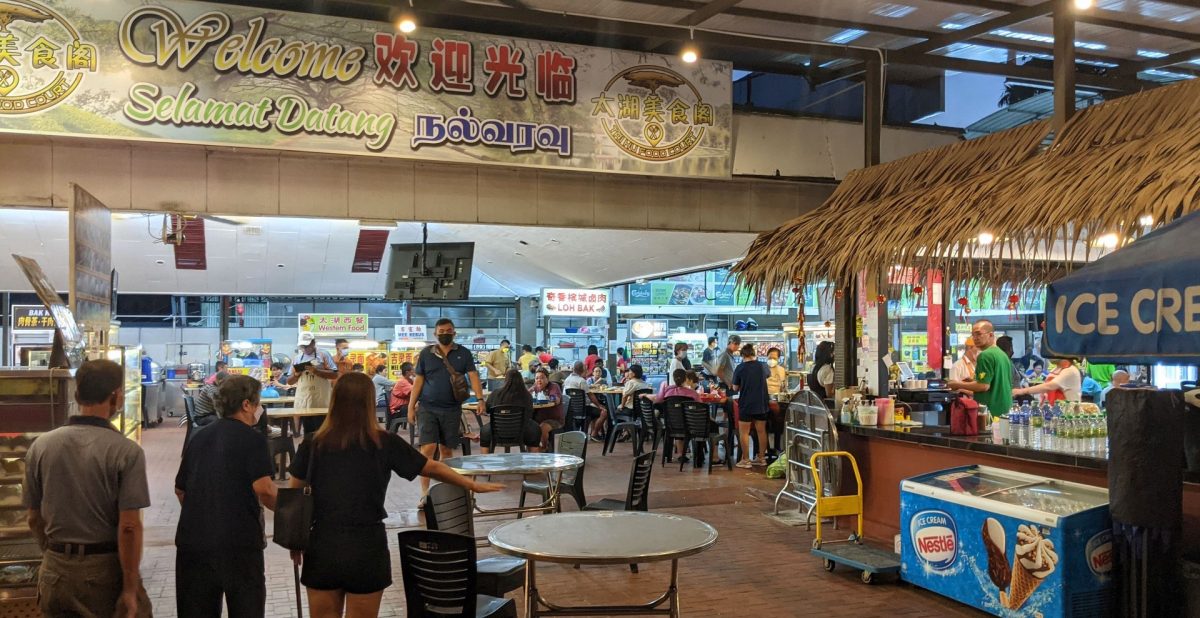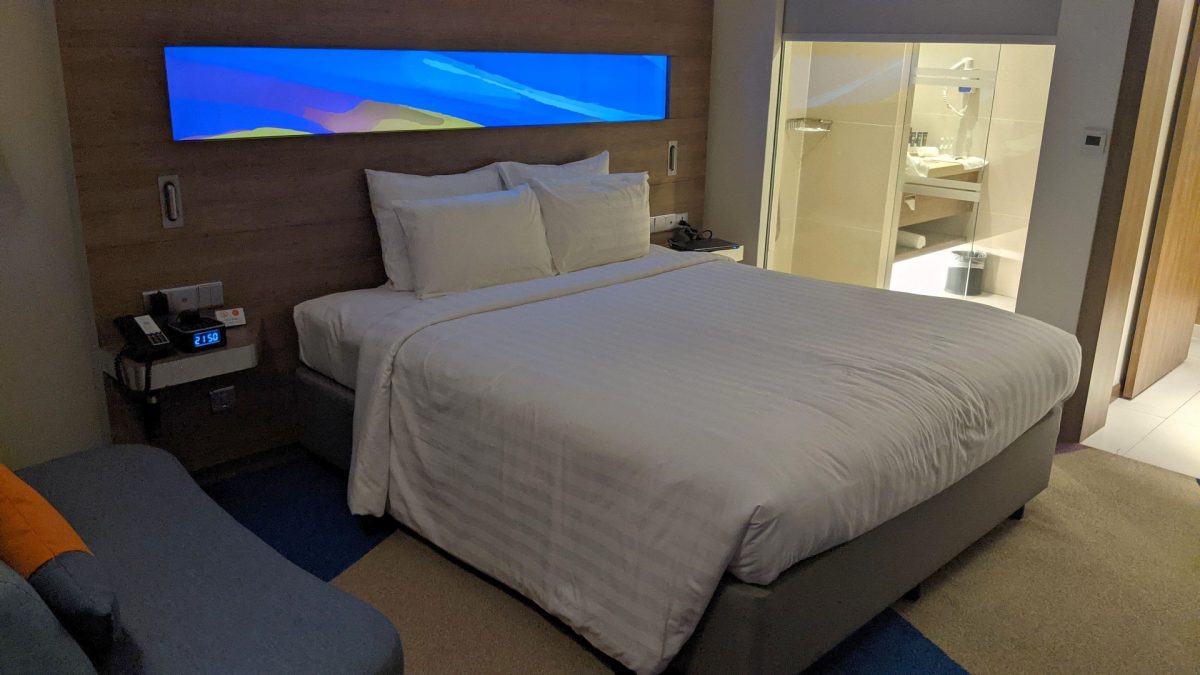 GEORGE TOWN AND SUNGAI PETANI
Continuing north, we also visited Penang, a familiar destination made better by our stay at the delightful Courtyard by Marriott in George Town. This contemporary new 199-room city hotel, which opened during the pandemic so is only just now really hitting its stride, boasts not only a terrific all-day eatery on the ground floor (Penang Kitchen), but an inviting lounge on the 23rd floor called The Gin Library. (Worth noting, there's plenty more available here beyond a healthy range of gins!) We ordered ourselves some premium cocktails and savoured some tasty bar bites while taking in the alluring ambiance and lovely city views. Another place here that offers sweeping views is the Courtyard's 11th-floor gym and swimming pool. Located on Jalan Macalister, the hotel is a manageable stroll from George Town's famed UNSECO World Heritage district (about 2.5 km, so some may prefer going by car), and there's a fair bit worth exploring on foot just in the immediate vicinity, too.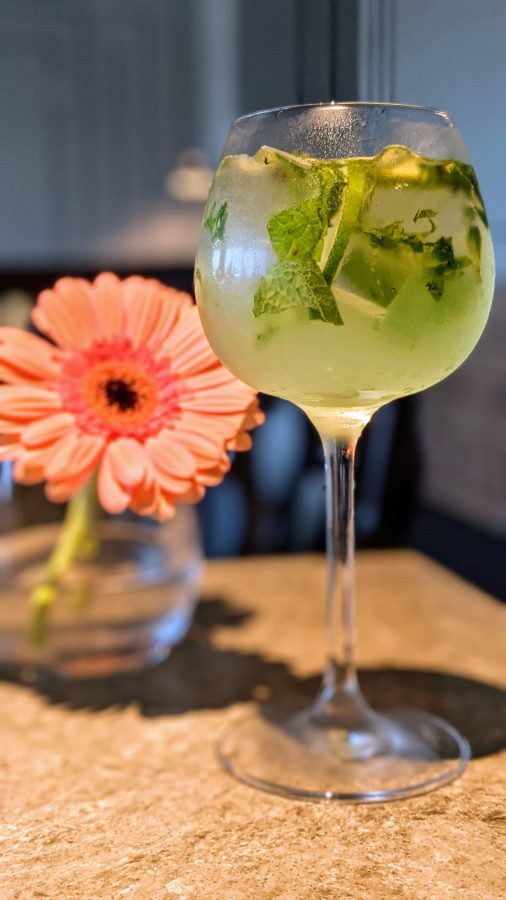 Of course, no trip to Penang is complete without having some of the island's renowned street food, so when we weren't enjoying char kuey teow from a vendor just around the corner from the hotel, we were making our way to the huge Coco Island Street Food Court not far away for an even wider variety of cuisines, ranging from local rice and noodle dishes to Middle Eastern food and what we think was supposed to be some version of Western food. Take our advice – stick to the Asian dishes in Penang when at hawker centres and food courts, because that's really where the magic is! Even though this particular food court is on the touristy Gurney Drive stretch, plenty of locals go here, and the range of food, consistent crowds, and appealing ambiance make this a winning choice in the city. A little further out, Viva Local Food Haven in Tanjung Bungah remains a firm favourite, too.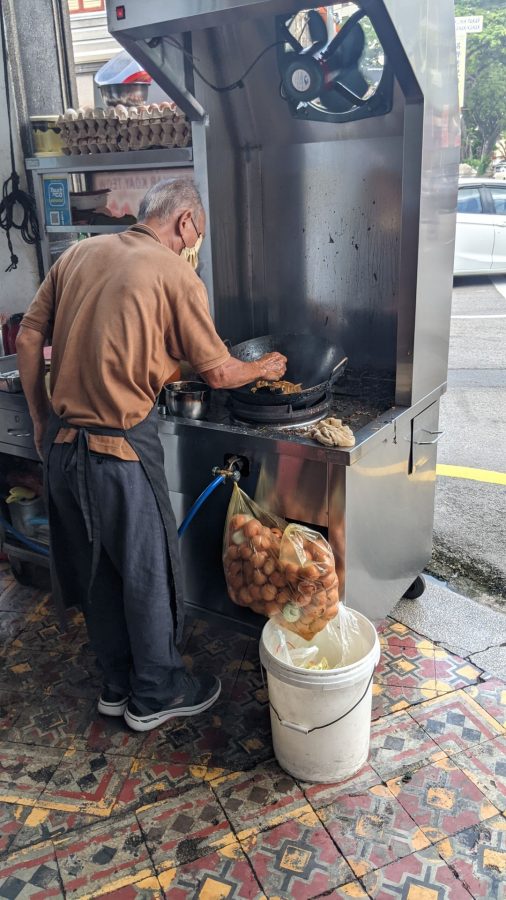 Speaking of food, one of the standouts on our northern tour was on a side trip to the small city of Sungai Petani, about 40 minutes north of Penang's mainland counterpart, Butterworth. You might not expect to find big city-calibre sushi in a town like Sungai Petani, but if you wander in to the Park Avenue Hotel just off the North-South Highway and make your way to the Ume Sushi restaurant – as we did – you will definitely be in for a treat. While admittedly not long on modern or elaborate décor, the restaurant had friendly service and the food quality was very good – and made even better by the reasonable prices on the menu. We were also impressed by the attractive presentation of many of the dishes, particularly the sashimi platter. Our small group sat in the private room, which was only set apart from the larger dining area by a light curtain, allowing us to still feel like we were "part of the restaurant" rather than being isolated in a sterile, hidden space. We had a great time here and enjoyed our dinner thoroughly – it was definitely a highlight of our short time in Sungai Petani.
All in all, it was a fascinating and enjoyable tour of a number of destinations in Malaysia's north, made all the more relaxing by our chosen mode of transportation. We continued on and hit some other destinations in the east and south of the Peninsula, too, but that's another story!
We'd definitely recommend adding some bus journeys to your domestic travel wish list – it's easy, affordable, and fun, taking all the stress of self-driving out of the picture, freeing you up to plan those excursions as you go!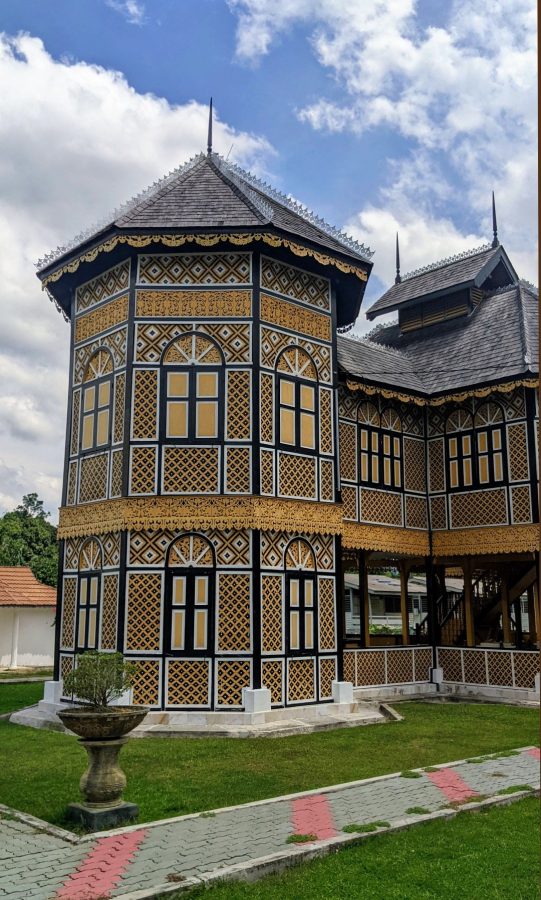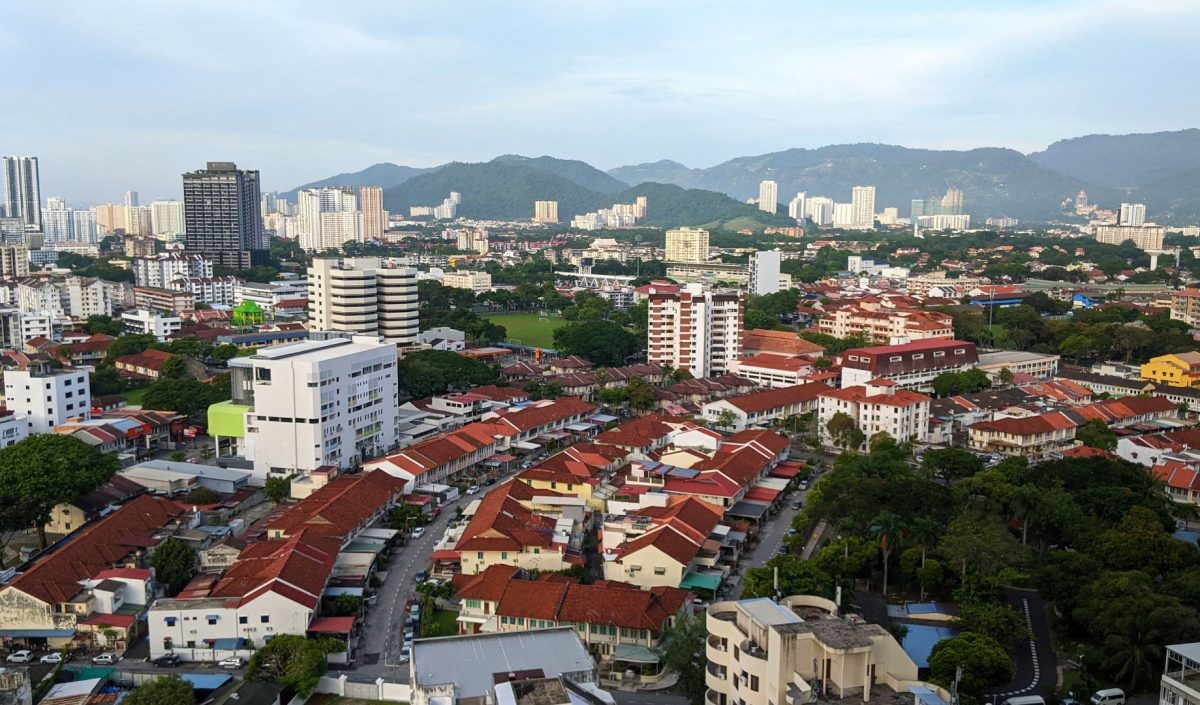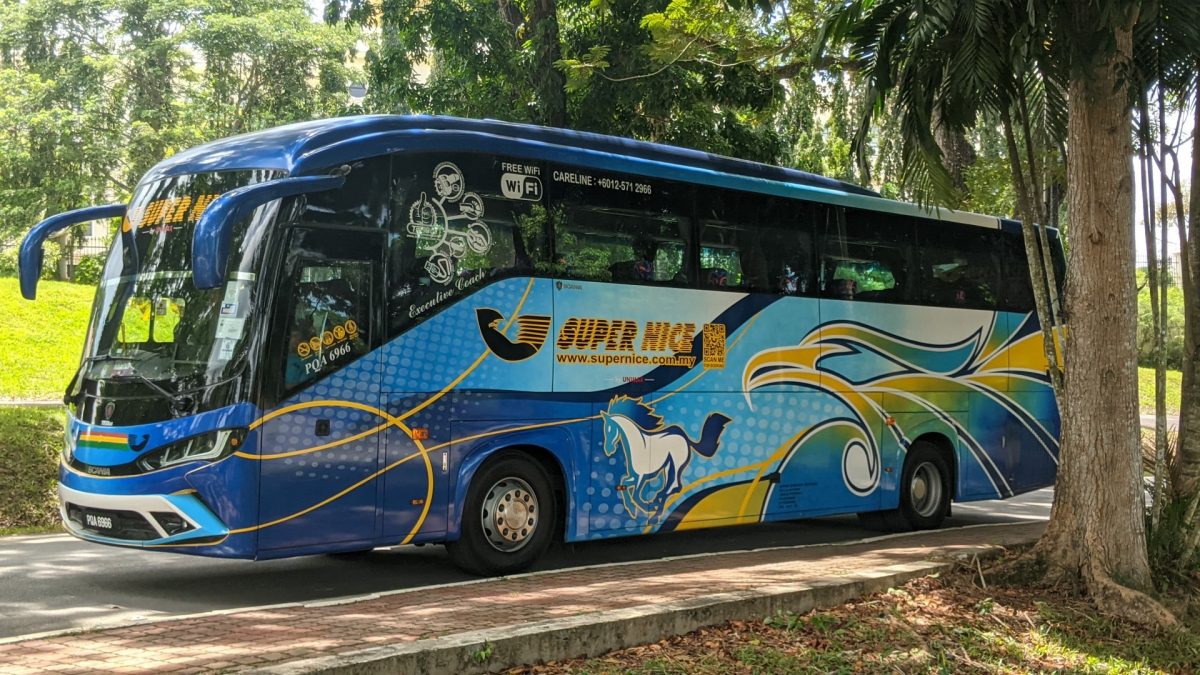 ---
"ExpatGo welcomes and encourages comments, input, and divergent opinions. However, we kindly request that you use suitable language in your comments, and refrain from any sort of personal attack, hate speech, or disparaging rhetoric. Comments not in line with this are subject to removal from the site. "
Comments