With collections that date back to the 1900s, this museum along Macalister Road traces the history and heritage of the Indian diaspora in Malaysia.
Upon stepping into the humble museum, my vision landed on a statue of Thiruvalluvar, a renowned Tamil poet and philosopher. A great sage, known for his literacy on Tamil culture and ethics, welcomes you inside to witness the vast history of diaspora Indian heritage and wealth.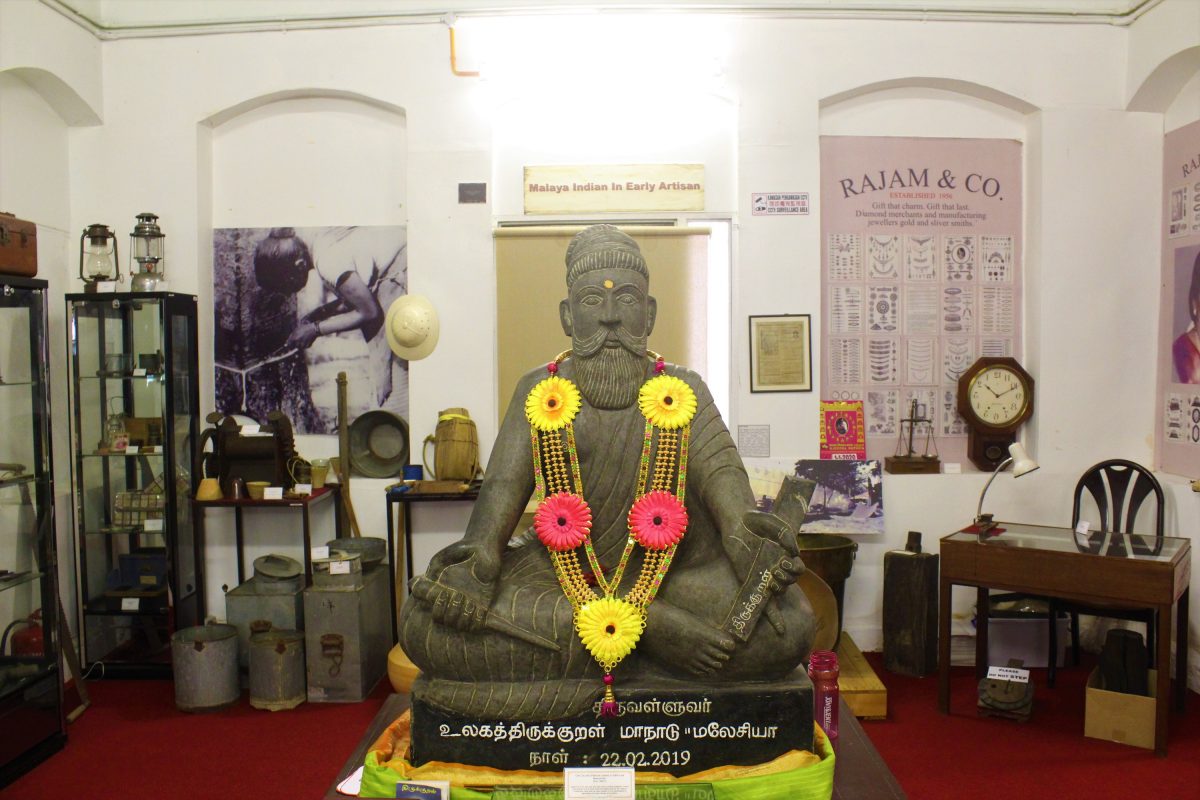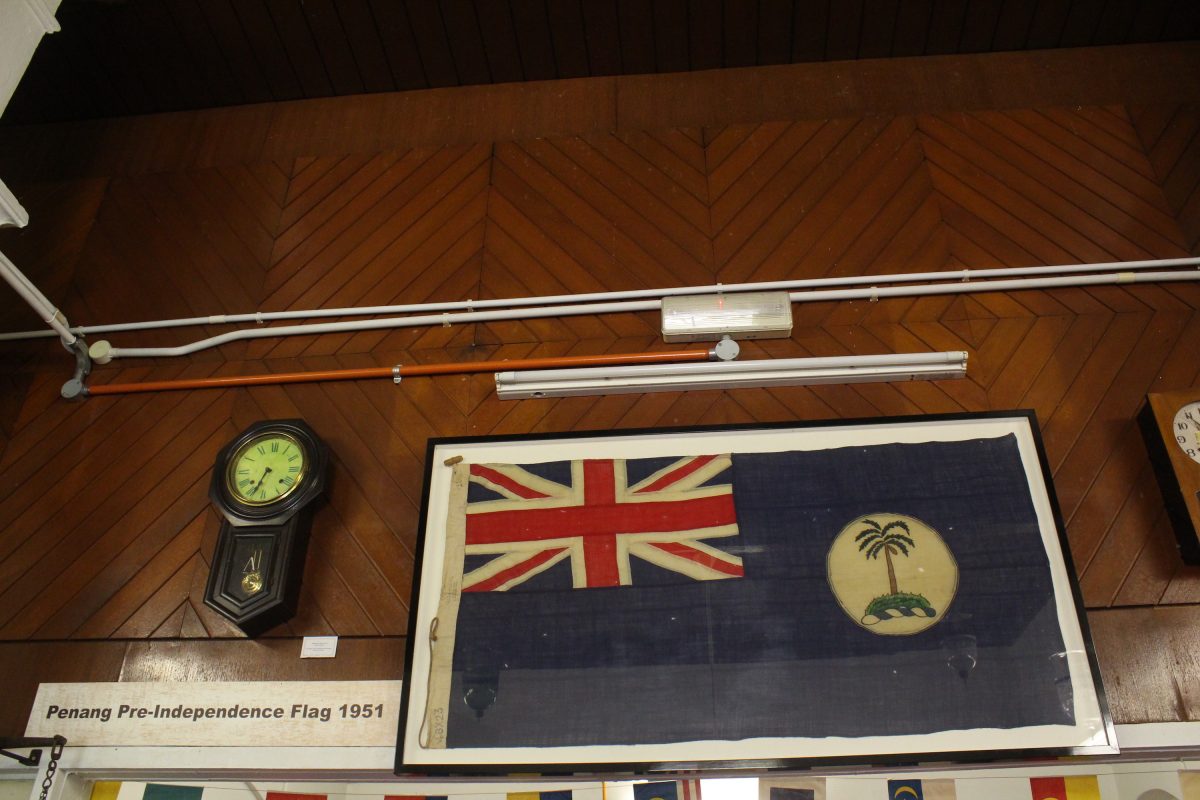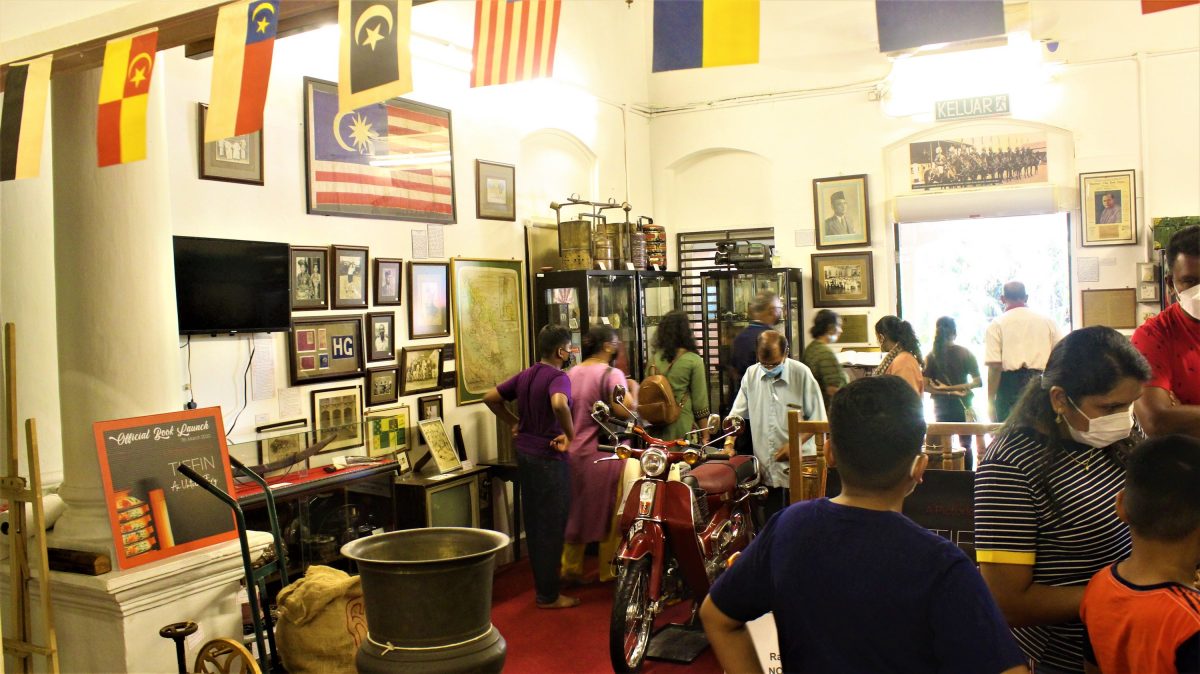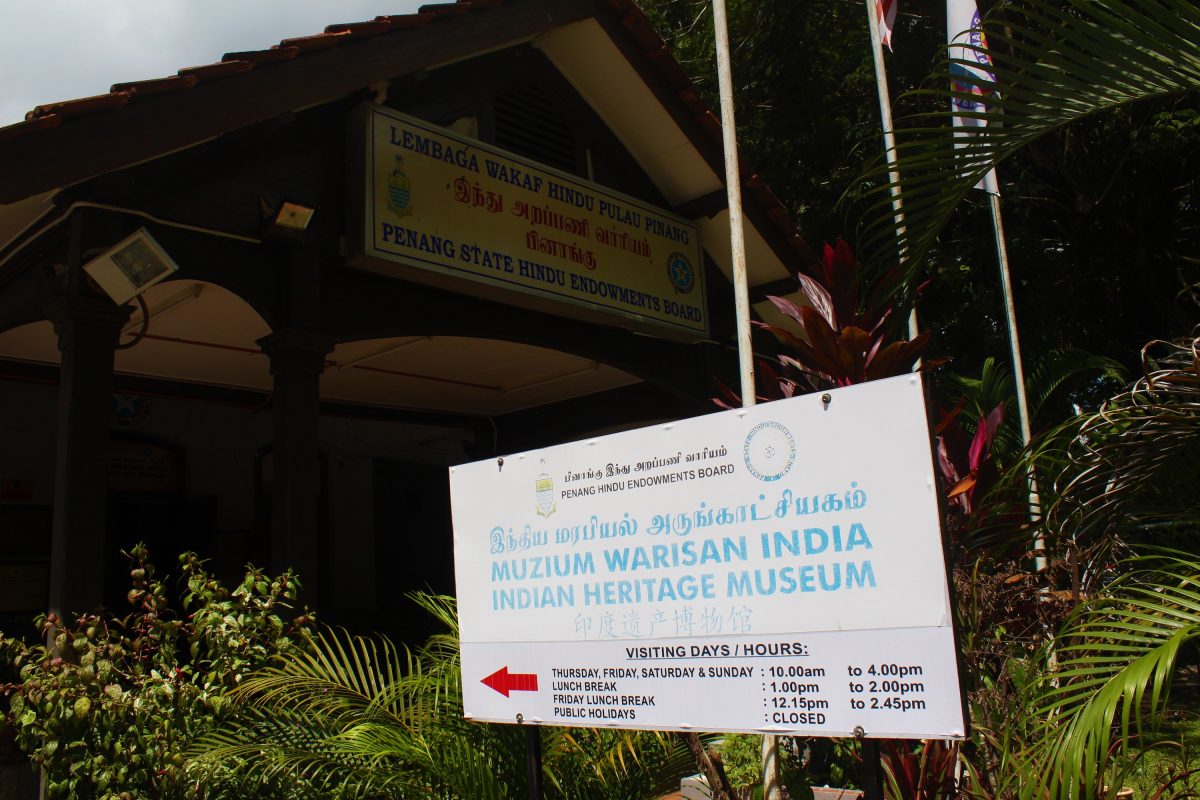 Here's where we get to see a framed ode to Penang's Pre-Independence Flag that bore the Union Jack. And parents get to watch their kids' excitement grow as they browse through a shelve of combat knives.
"This is how our forefathers got familiar with its weight", says a gentleman holding onto a framework gun before the visitors. Enthusiastically greeting my presence, Mr Mahalingam told me to look around before he turns his attention back to his story.
THE JOURNEY TO MALAYA
Big and small, modest yet interesting and largely made from brass copper, most collections in the museum date back to the 1920s. The first thing that caught my attention was a shelf filled with entry permits, cruise tickets, and even an international vaccination cert against cholera.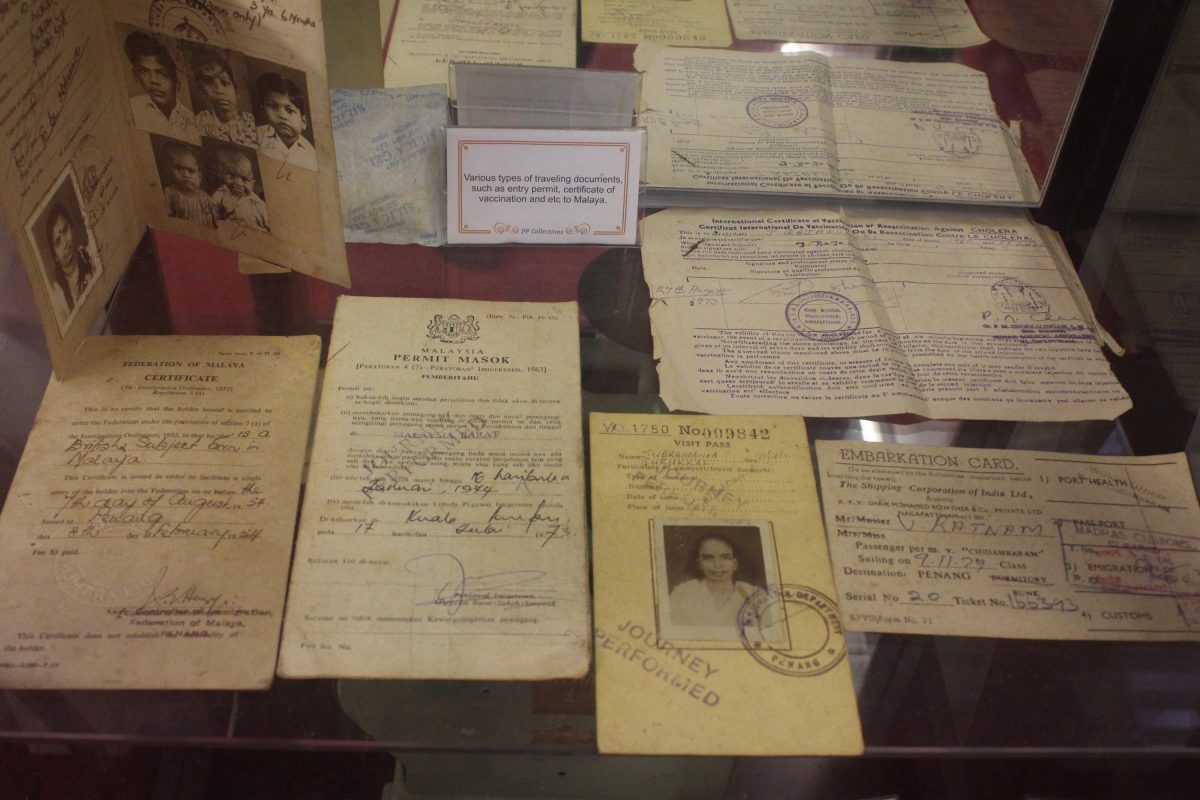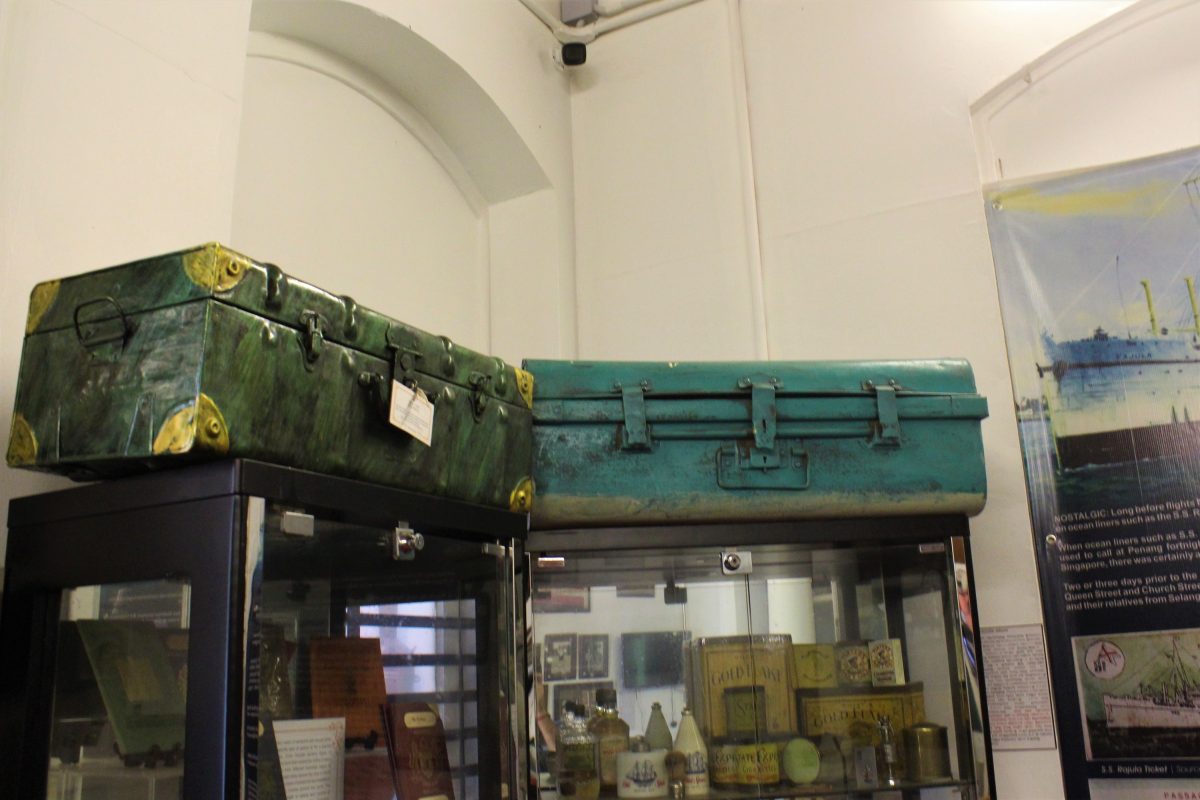 You'll also find a poster that explains the ship's arduous journey to Malaya. Before flights became affordable, ocean liners such as M.V Chidambaram and S.S Rajula were essential in connecting the two regions. Chidambaram Ship used to stop by Penang every two weeks once on their 'Straits Service' between Madras, Penang, Port Klang, and Singapore.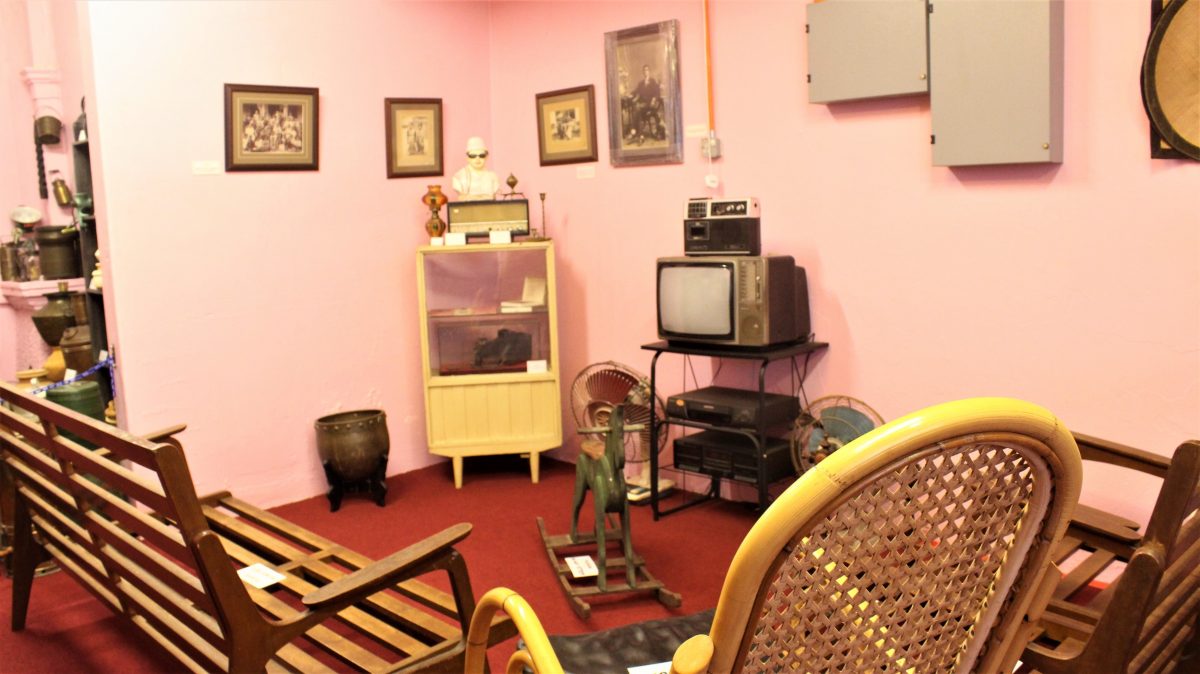 Known as Little India, the Indian enclave of Penang Street, King Street, Church Street and Queen Street comes alive like a festival for two to three days before the ship's departure.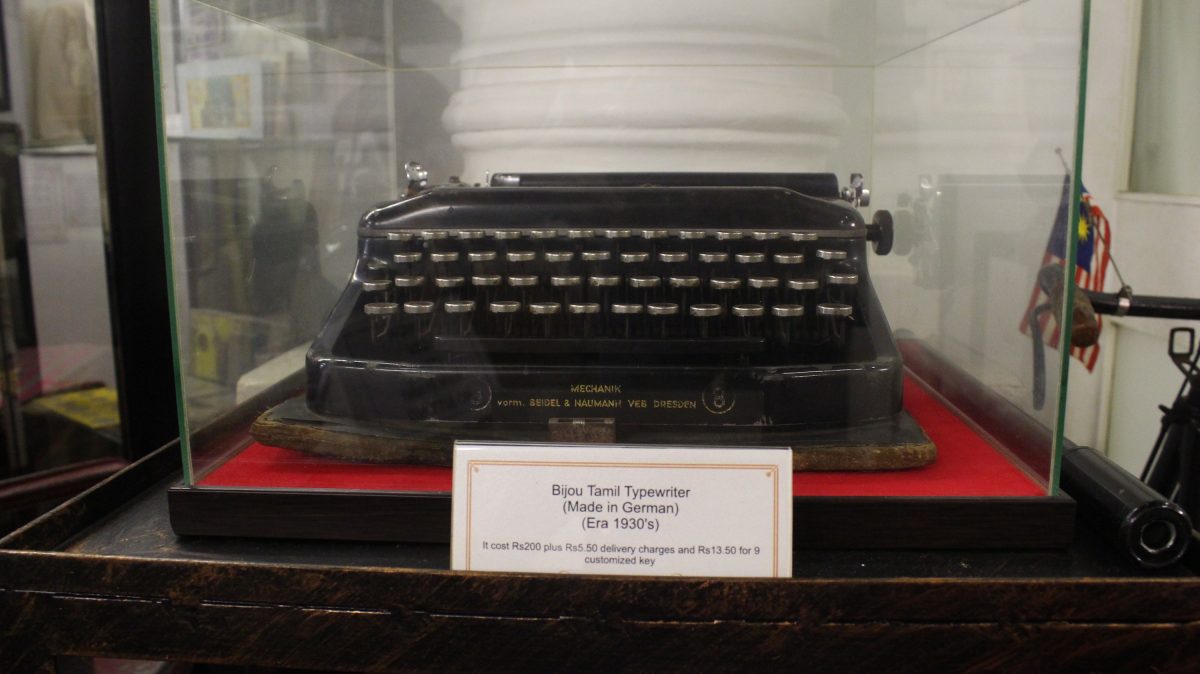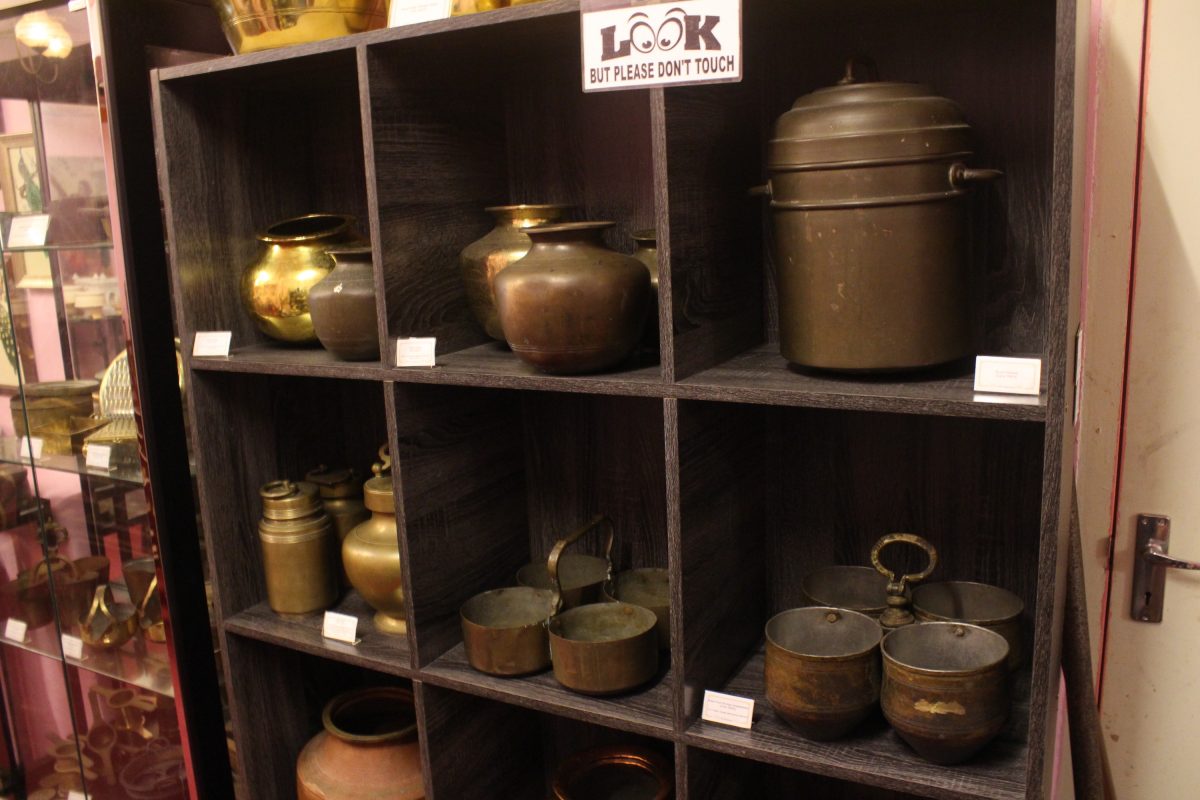 Many lodges were open to cater to the India-bound passengers and their relatives who came to send them off. According to V.S Narayanan who used to reside on China Street, among the highly sought items were gold ornaments, watches, clocks, luggage trunks, tins of cigarettes, mengkuang mats and transistor radios.
PHOTOS THAT SPEAK A THOUSAND WORDS
Being Malaysia's first of its kind, this museum is under the governance of the Penang Hindu Endowments Board, and is the brainchild of Mr & Mrs Prakash Jakathesan, as their private collections make up most of the museum's inventory. Photographs of Indians during and after colonial times, historical moments, traditional attires and posters recognised with timelines cover the walls.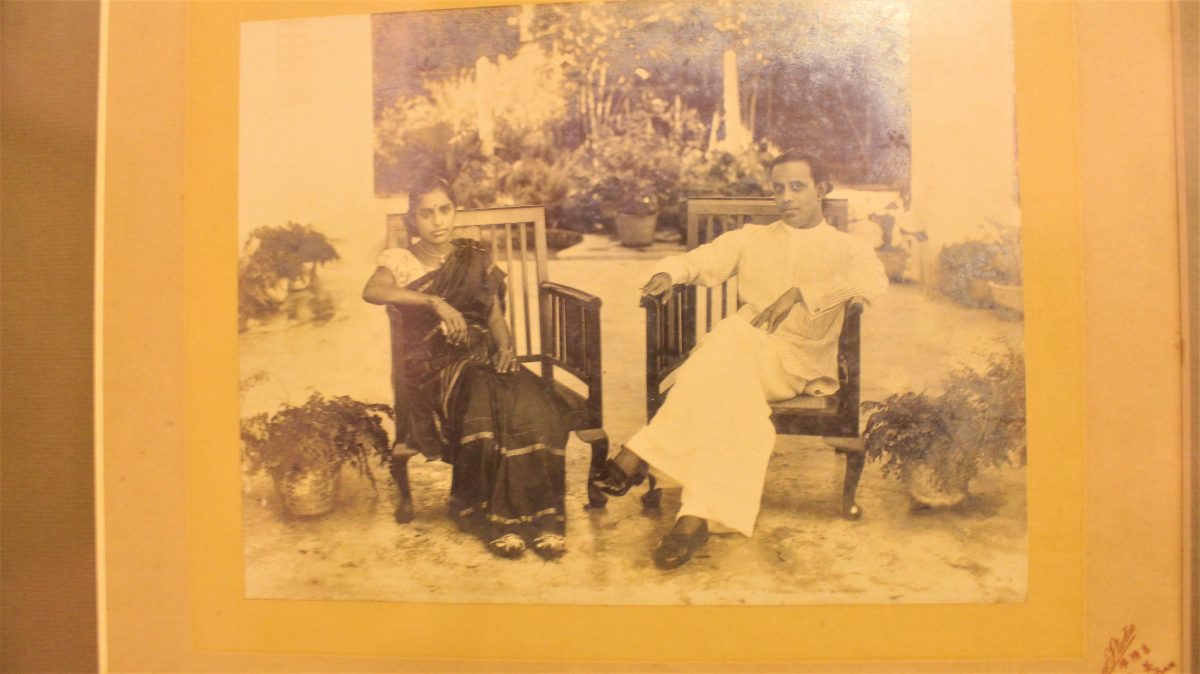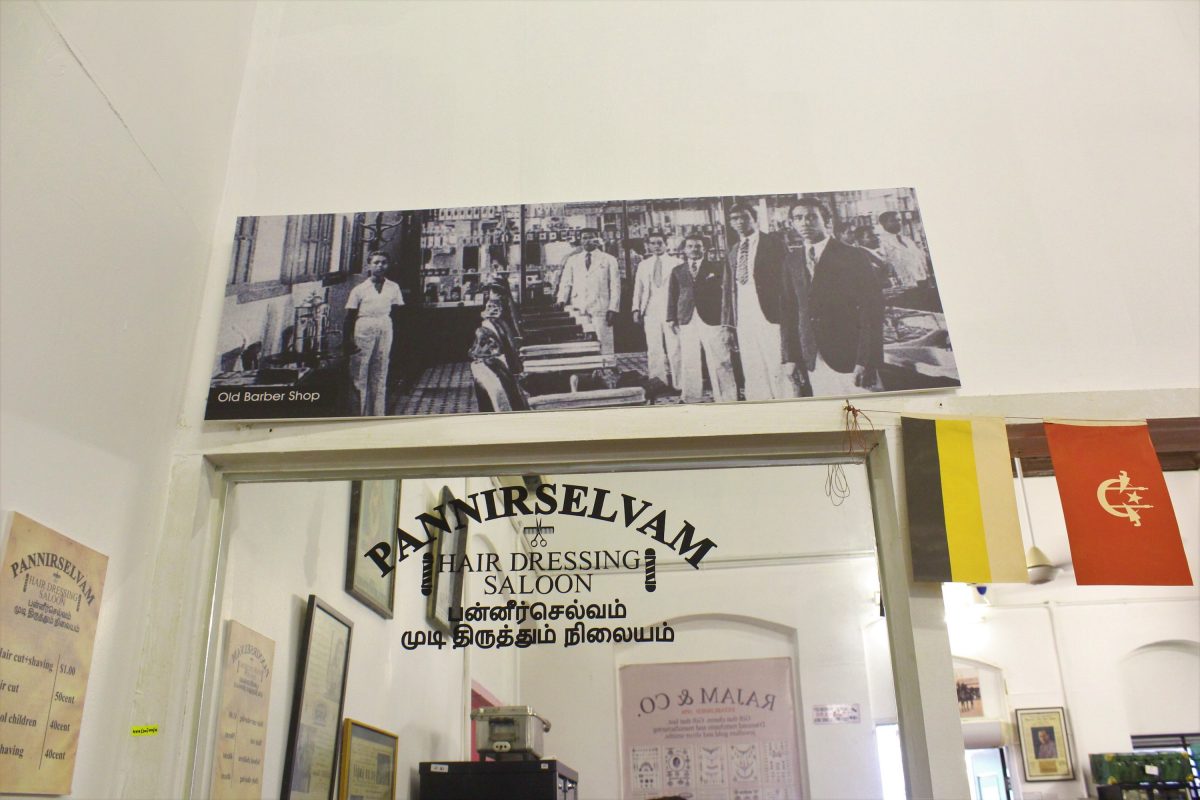 My eyes seem to find more details on dressing styles in the images. The influence of the British Era is evident in boots and suits, with vintage cars in the background. You can also spot the formal differences between Indian administrators from the government and village administrators. Until the 1920s and 30s, shaven-headed, bare-bodied and sacred ash-marked males were the primary look of the Chettiars.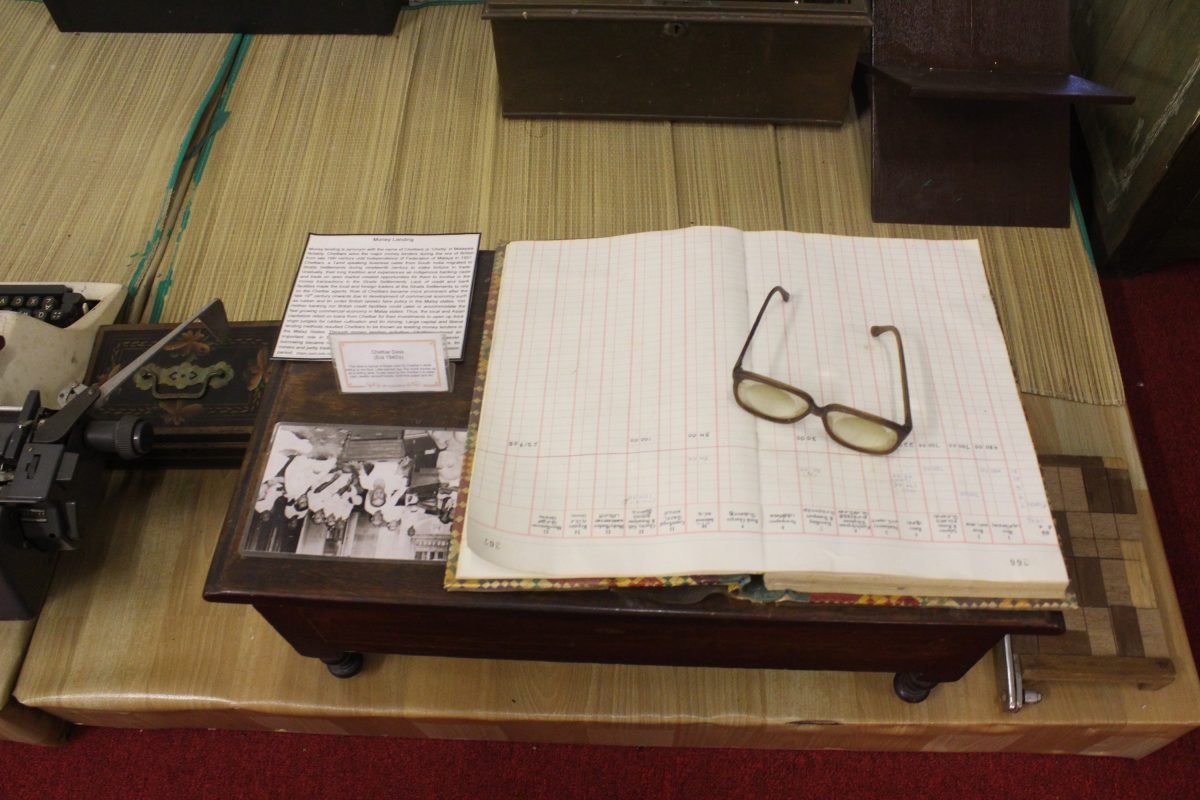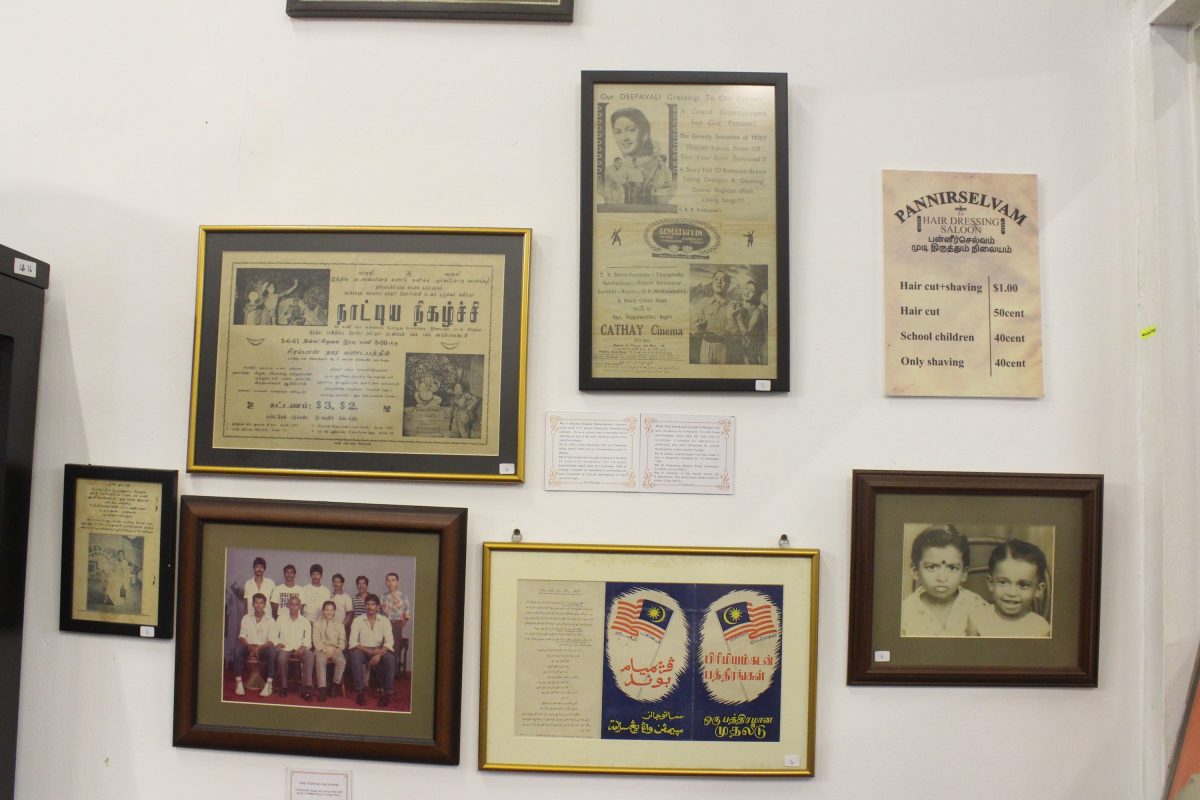 For their formal events, you see short open coats, hats, ties and dhoti draped as legwear. It was also a surprise to see a woman in saree sporting Nyonya Manek shoes, which symbolises a status of wealth apart from jewellery.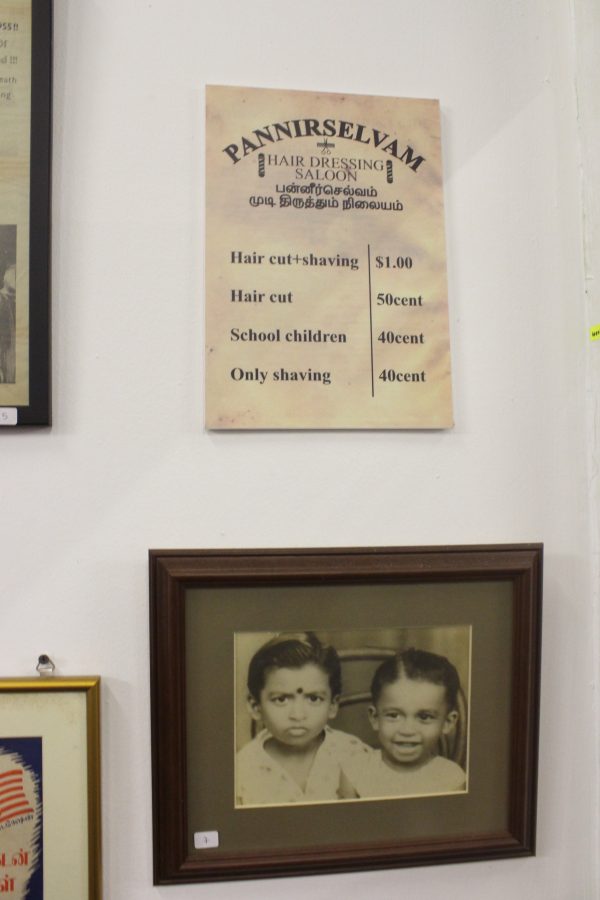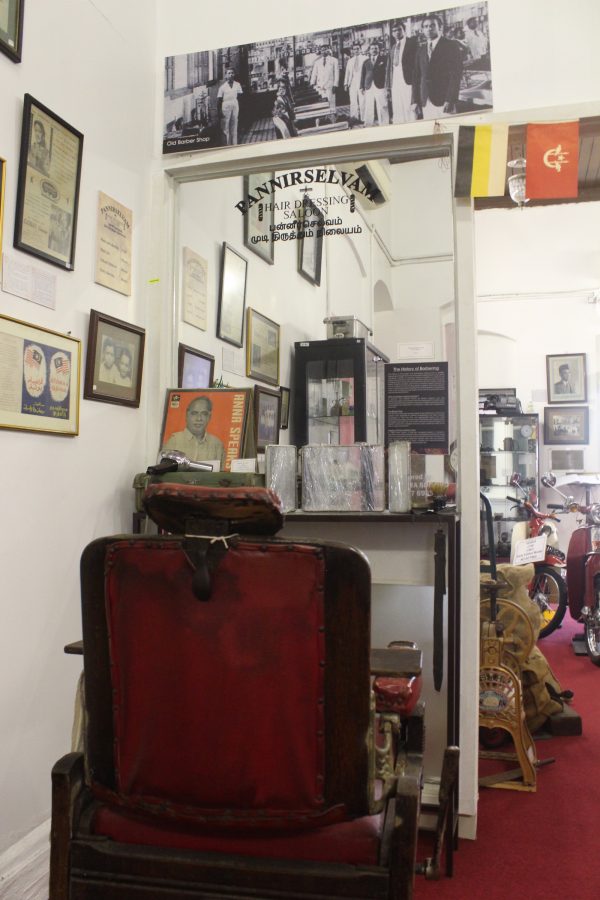 Looking at clog shoes just minutes before this photo gave me a comparison on comfort too. Picture by picture, you see the confluence of cultures that gradually shape the community we are today.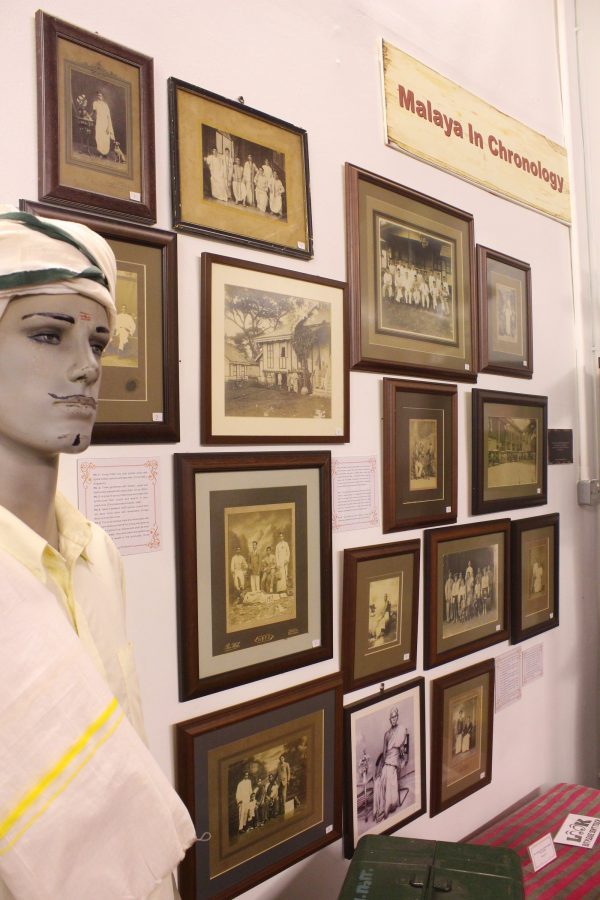 Little did I know that barbershop walls would have advertisement movie posters in the past. So that was the starting point for the piles of movie magazines stacked up in barber shops these days.
ANTIQUES, HANDICRAFTS, AND HEIRLOOM TRADITIONS
Further inside the gallery, you will find appliances and instruments that lapse over several generations. Noteworthy items are the cast iron hand water pump, Tamil Typewriter, hand-crafted coconut scraper, sewing machines and Copper Heaters named "Vemba" – vertical cooper boiler from the early 1930s that requires coal ambers at the bottom.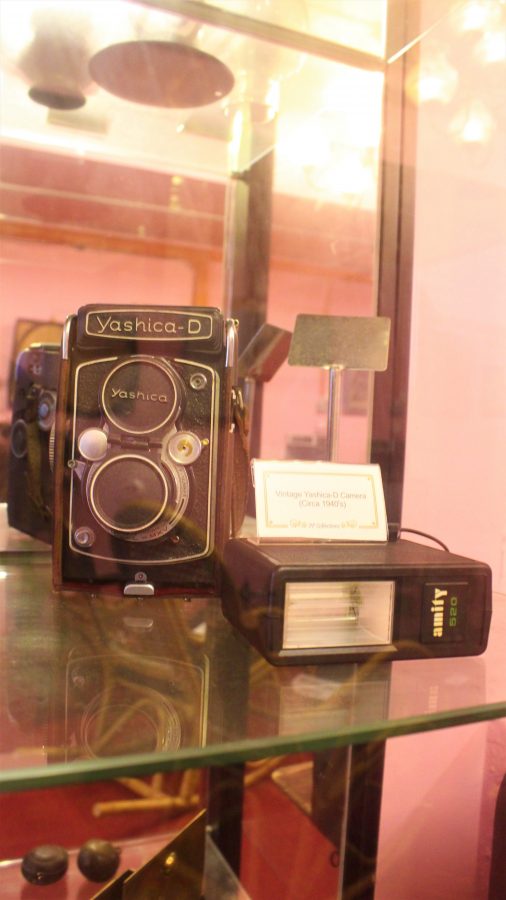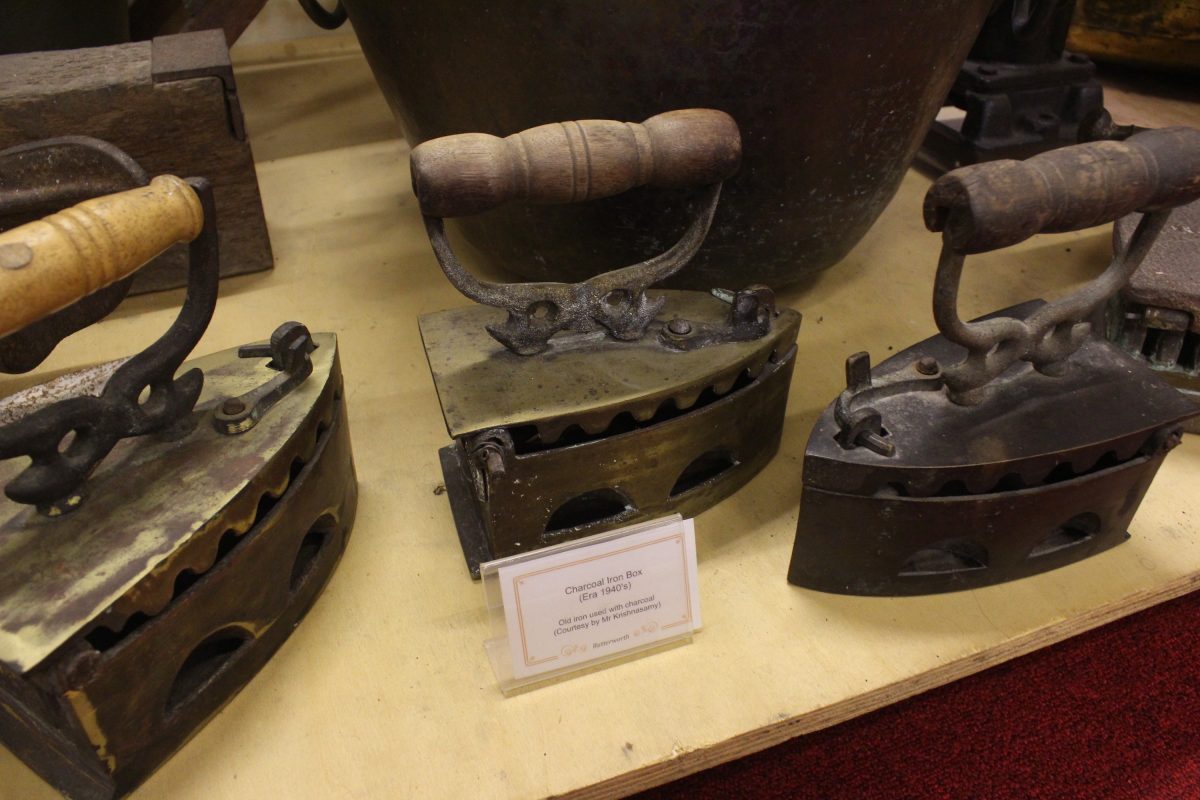 Add to that granite grinding stones, spice jars, and a vast collection of clay-made items used for both cooking and prayers. It is impossible not to give a second look at the coconut grater especially.
Despite its one-dimensional purpose, the intricate handiwork that encircles the tool highlights creativity. While the word 'quality' has an expensive connotation to it, it's fascinating to see how our ancestors made these long-lasting items with simple materials. It also came to mind how plastic-free our environment once was.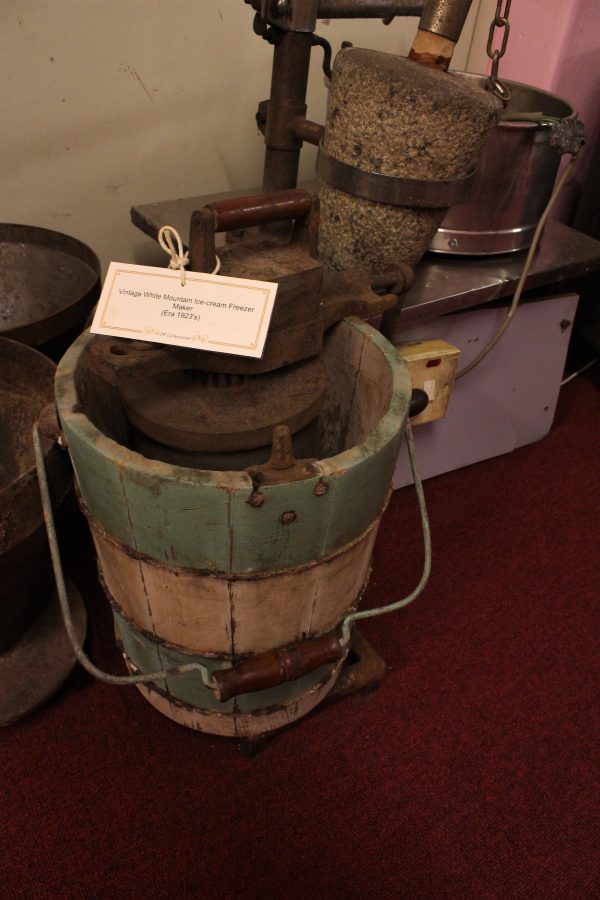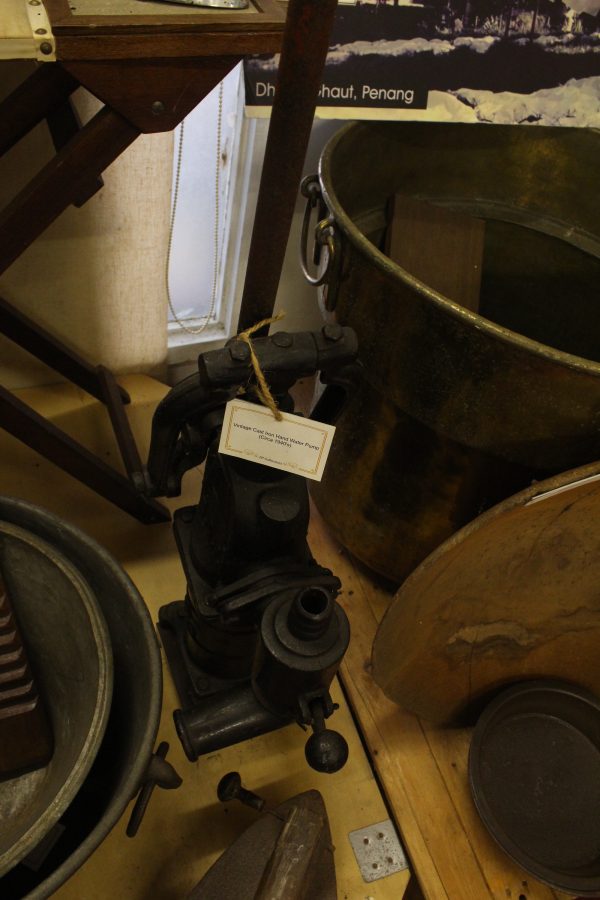 A typical living room setup got me into a distant memory as it brought the experience several generations to mind. Vintage television and radio, South Indian Hero MGR's figurine, wooden chairs, and a children's toy horse — the kind my grandmother used to talk about. Other eye-catching collections are Burmese lacquerware from the 1900s, as well as enamel ware and pails made in Czechoslovakia (Slovakia and the Czech Republic today).
Infant collections such as feeding bottles, cute ornaments, talcum powder, and bangles bring a nostalgic smile to my face. It makes me agree with what our elders always emphasise: if you maintain them well, things do last.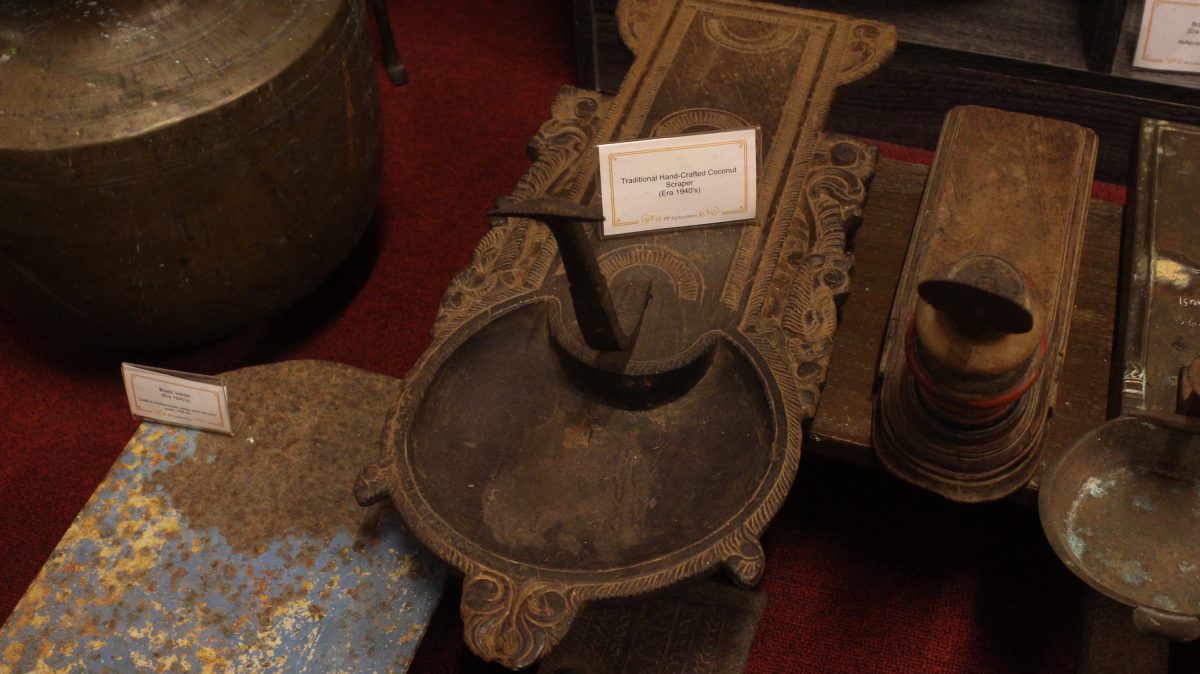 After walking back and forth through the museum, I recognised that tiffin carriers and trunks abound here. These bulky carriers are heavy on their own, and I wondered what if they were fully loaded? Intuitively acknowledging my curiosity, Mr Mahalingam added, "How about balancing them on bicycles?"
A WINDOW INTO VARIOUS PROFESSIONS OF THE PAST
With the diaspora of migrating Indians being so diverse, visitors get to see such a wide variety of work paraphernalia used by our ancestors who opened businesses such as goldsmiths, moneylending and laundry services, fresh milk deliveries, rubber tapping, and barbershop services. It offers an important glimpse of the past to understand how fervent our forefathers have been to make a living in their adopted country.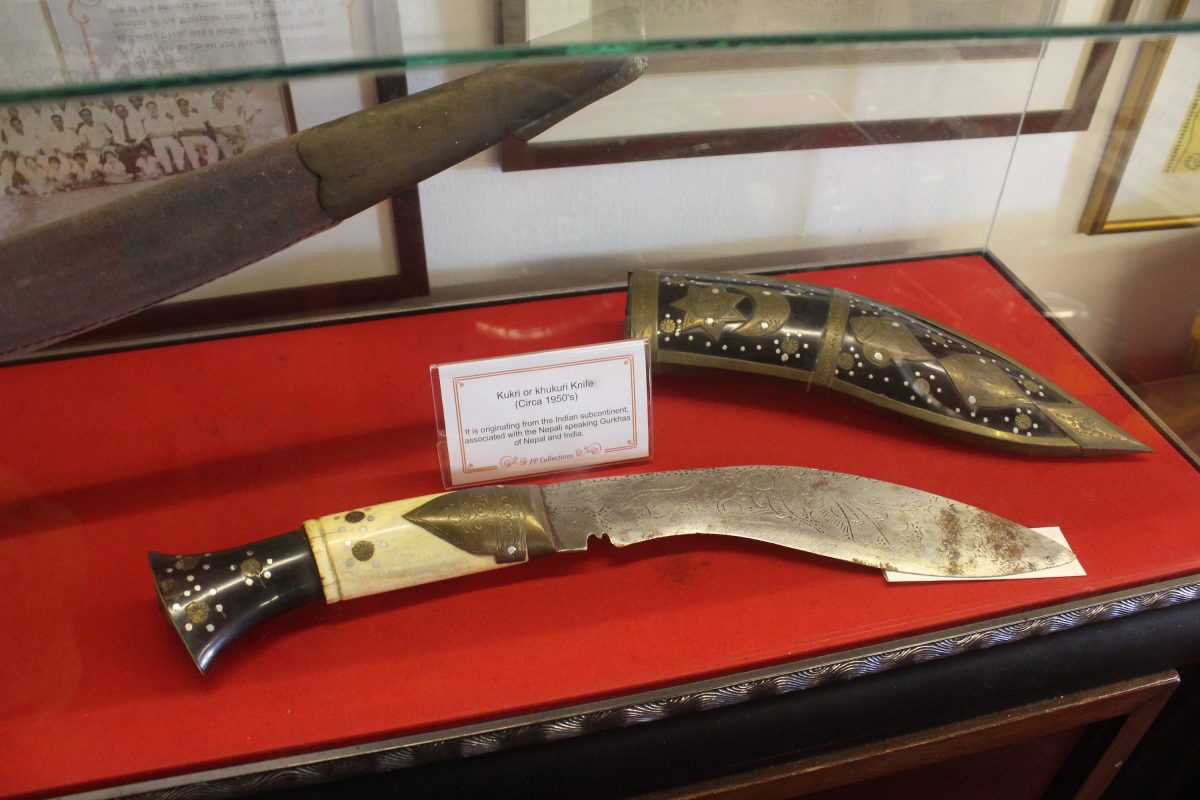 The heft of a charcoal iron box requires strength, carbide lamps got the rubber tapping job going in the dark, and laundry was beyond just wash and dry. Just picturing an accountant sitting cross-legged before a Chettiar desk for hours seems like a task to me.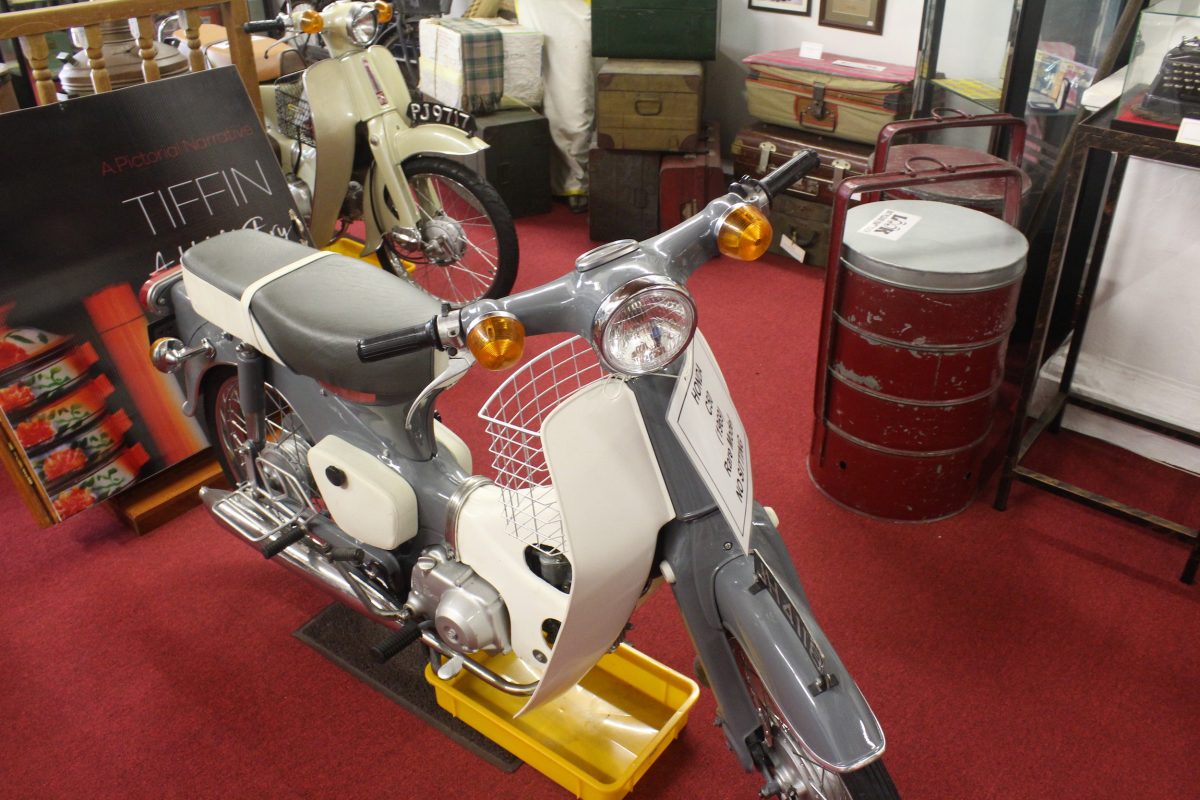 Things that may widen our eyes today were just a regular day at work for the previous generations. But the most interesting collection has to be the time-honoured stylus dating back to the 1900s. These sharp tools were used to etch script onto palm-leaf "pages", more endearingly known as olai chuvadi. Both the traditional palm leaves and stylus sit under the sight of the famous philosopher who greets you at the entrance.
CLEVER TRICKS OF OLD
Having been to a few trick art museums, the experience here was a total contrast, until I got to know that a seemingly faulty clock is doing its purpose right. Yes, this clock is commonly placed opposite the barber shop's mirror so that the haircutters keep track of time.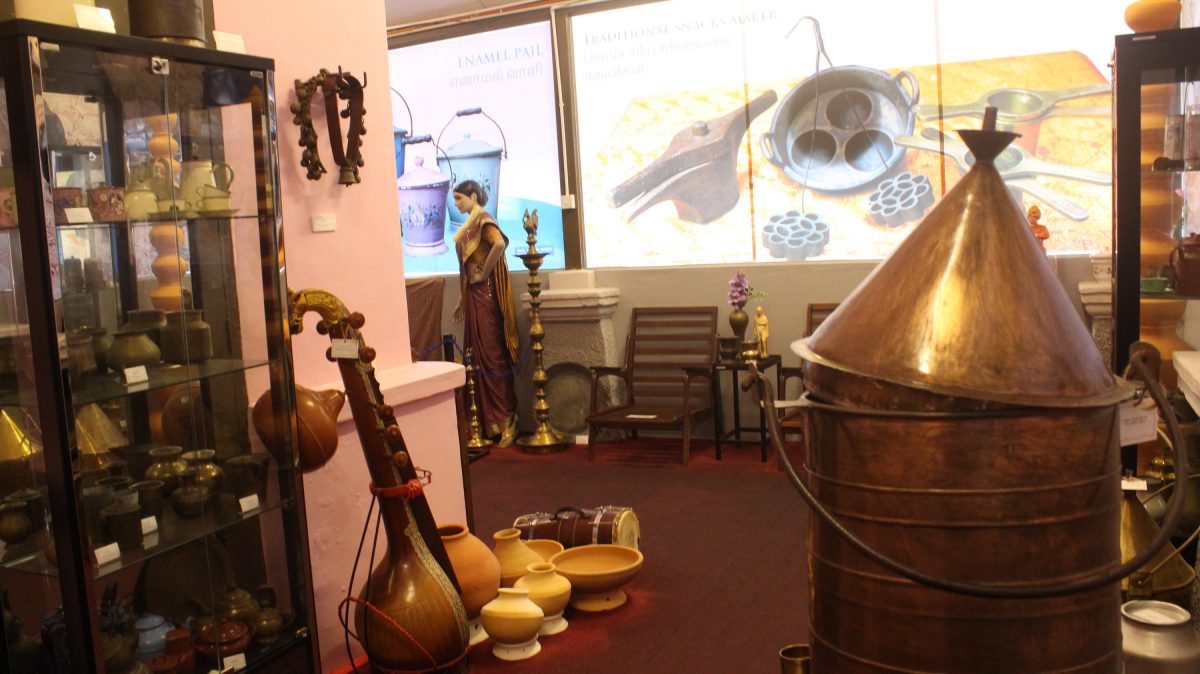 Even the training gun which Mr Mahalingam held onto earlier was heavier than it appears. I never knew that understanding a firearm's weight would be the first step of gun training.
OUR GRANDPARENTS FAVOURITE HANG OUT SPOT
"Those were the days" – a phrase commonly used by our grandparents when describing their favourite memories. Very often, a local tea kadai or tea shop would be their watering hole of choice that had all the goodies like F&N glass bottles, lime soda bottles, burners and boilers, fresh milk containers, and those vintage tea glasses.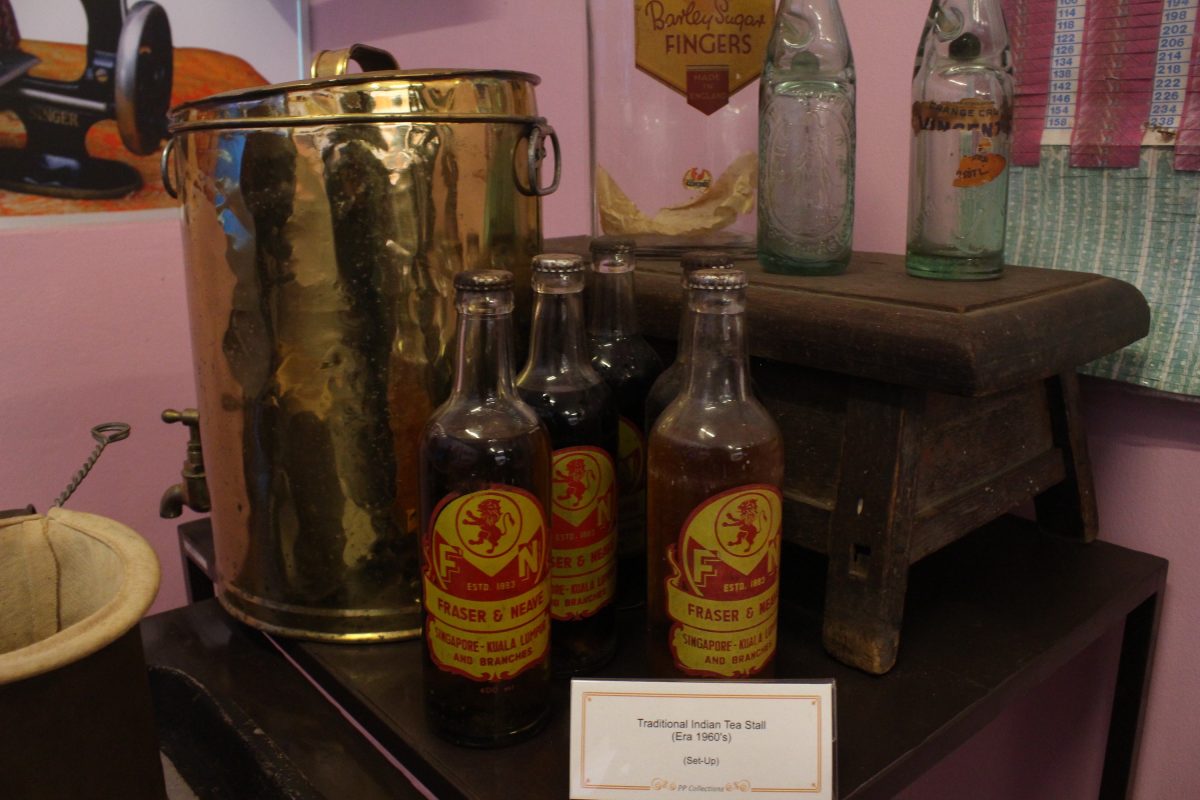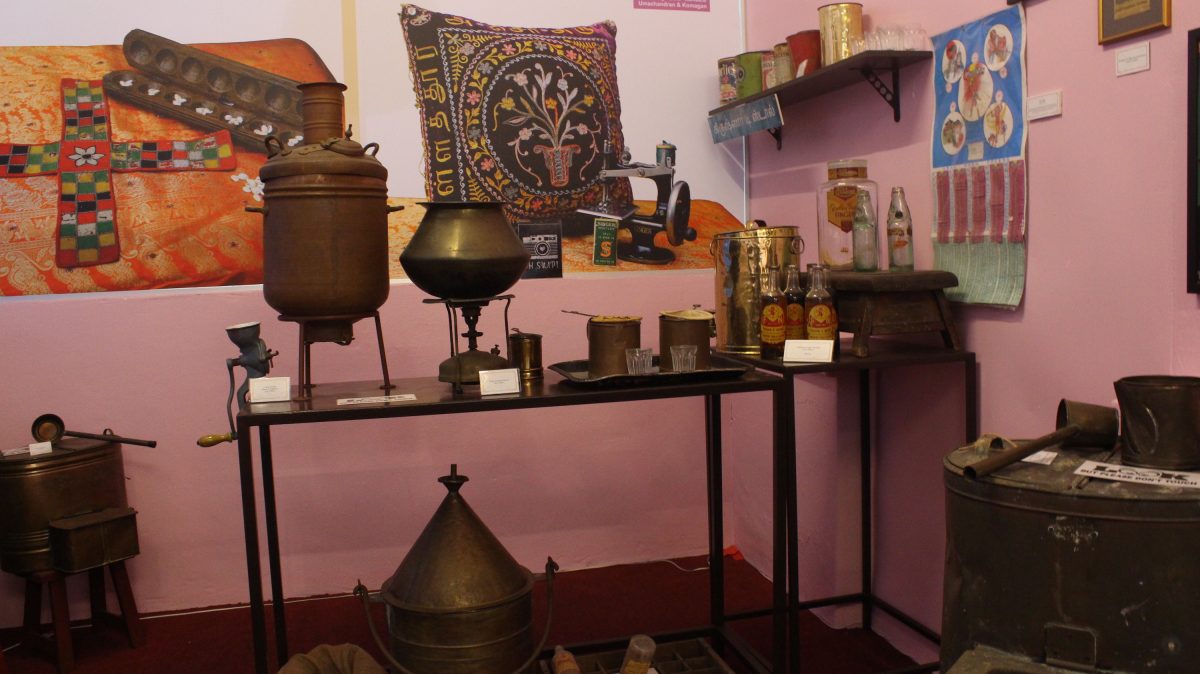 Piping hot tea with condensed milk would be accompanied with cream crackers or biscuits, and the shop's collective attention would be on whatever's playing on the radio. This in turn leads to conversations and connections over a shared experience, something quite rare in today's society as everyone has a personal item that provides them all the information they need.
A PRICELESS COLLECTION AND A BRIDGE TO THE PAST
Walking in with a DSLR camera and expecting Instagram-worthy backdrops won't do you much good in this museum. This unpretentious place exists to the purest sense of how a museum should be; to gain a better understanding of the past, honour the traditions in the present, and envision a better future.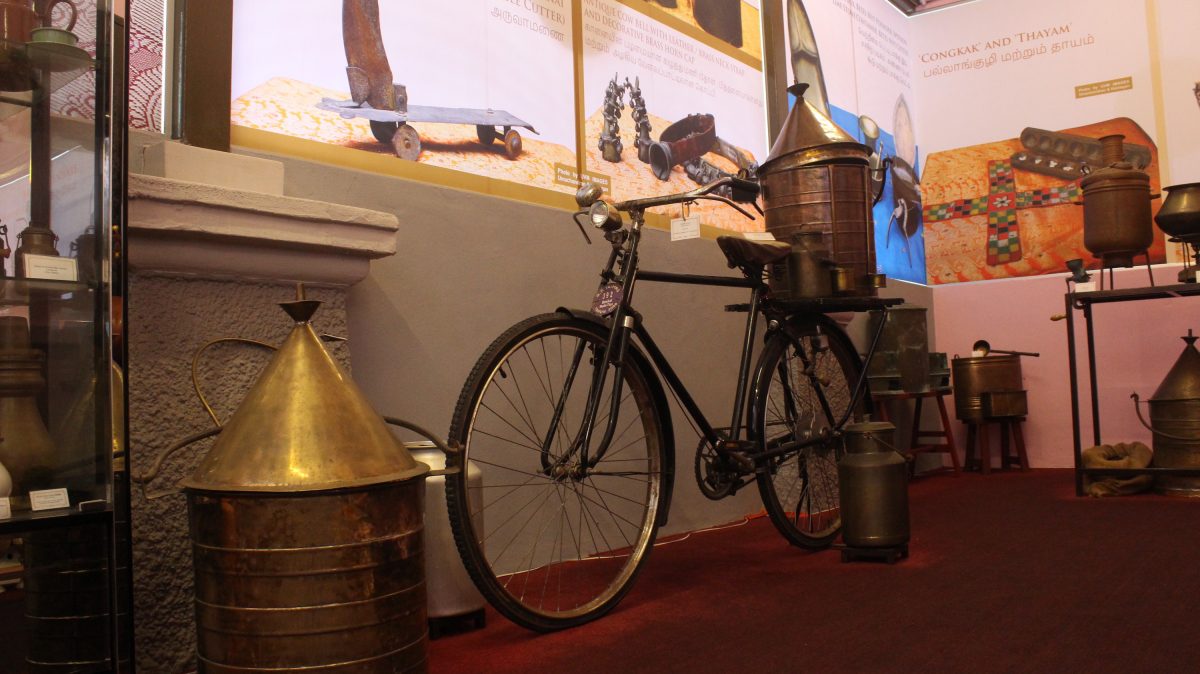 Though devoid of human conversations for most of my time here, the collections were speaking to me. Taking in the richness of the heritage I come from, the cultural bonding, and originality in the museum, I must say, it felt like an awakening that could only come from understanding our past.
---
"ExpatGo welcomes and encourages comments, input, and divergent opinions. However, we kindly request that you use suitable language in your comments, and refrain from any sort of personal attack, hate speech, or disparaging rhetoric. Comments not in line with this are subject to removal from the site. "
Comments