Across the South China Sea, on the far side of the world's third-largest island lies Sabah's junior varsity city, Sandakan. A great base for exploring this part of Sabah, there is a lot to like here, both in the city and in the great forested wilderness beyond.
No domestic flight in Malaysia is longer than the one from Kuala Lumpur to Sandakan. Clocking in at just under three hours, it's a journey that stretches from the west side of Peninsular Malaysia to just about the furthest eastern area of Sabah. I still remember my first time travelling to Borneo and it was a trip full of surprises right from the start.
Upon landing at the then-newly revamped Sandakan airport, I was greeted by a bit of an oddity for a domestic flight: an immigration clearance counter. Surprisingly, travel to Sabah or Sarawak from the Peninsula involves going through immigration (even for Malaysians), as these states retained a relatively high degree of autonomy upon joining the federation in 1963 and operate their own immigration controls. The airport was bright and spacious, apparently a dramatic improvement over its pre-refurbished condition, from what I was told.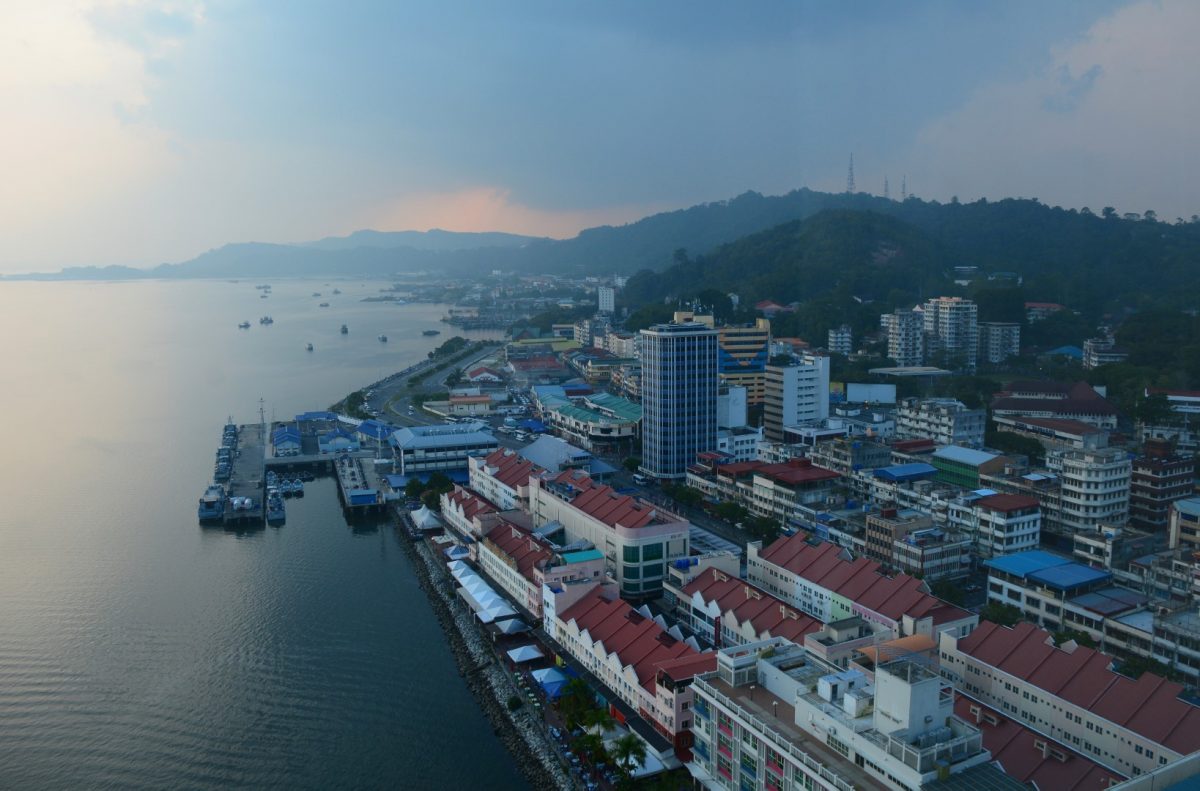 I also remember being surprised by the city's size. Sandakan, contrary to what I had held in my mind, is no small backwater town. I had imagined it, for whatever reason, to be quite rural and small, perhaps East Malaysia's version of Cherating or something like that. In actual fact, it's a moderately sized city, and the 'Greater Sandakan' area is home to some 400,000 people, with a little under half of those residing in the city itself.
CITY SIGHTS
The city of Sandakan offers visitors a – you guessed it – surprising range of activities. Near Sandakan's Central Market and Harbour Mall, the area is colloquially known as 'Little Hong Kong' and a short walk will reveal why. Narrow, crowded streets with all manner of Chinese shops and businesses are indeed reminiscent of parts of Hong Kong, though perhaps not nearly as congested or chaotic.
Heading out by car during the day, I visited the Puu Jih Shih Buddhist Temple, which is located strategically on a hilltop about 4 km from the town centre. Naturally, the temple grounds afford a sweeping view of Sandakan Bay and the harbour. The temple itself was built in 1987, and though it's not at all ancient, it is currently undergoing a fairly extensive renovation, so much of the interior was inaccessible when I visited. Still, it's a lovely temple to see, and the panoramic views are quite impressive, too.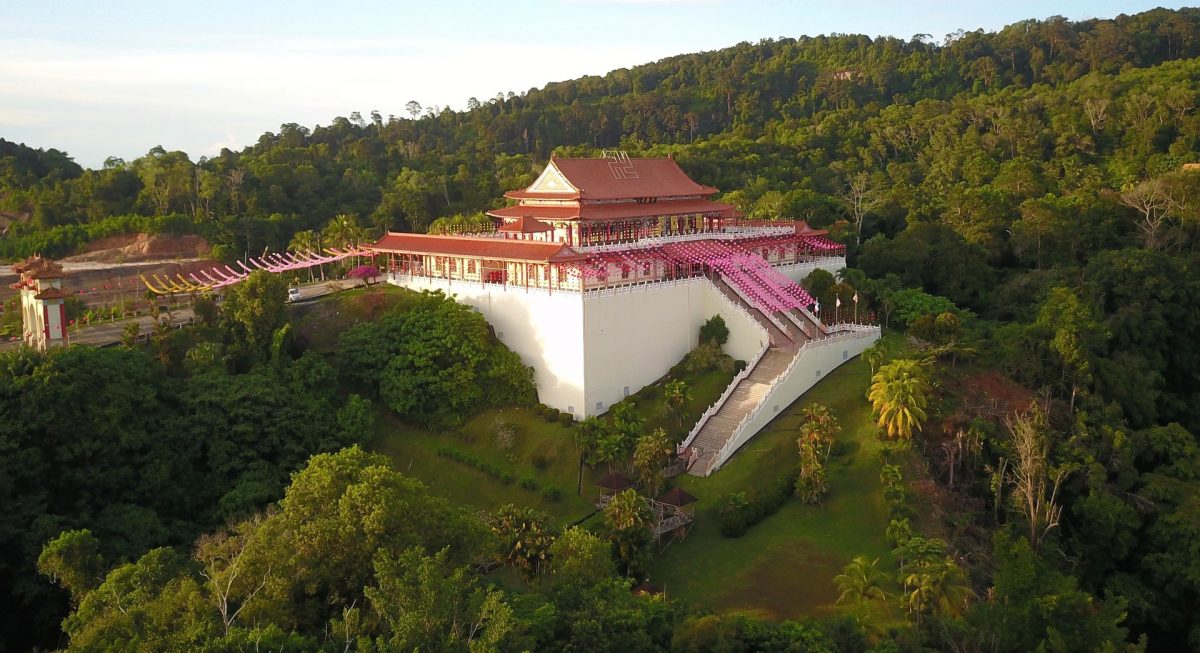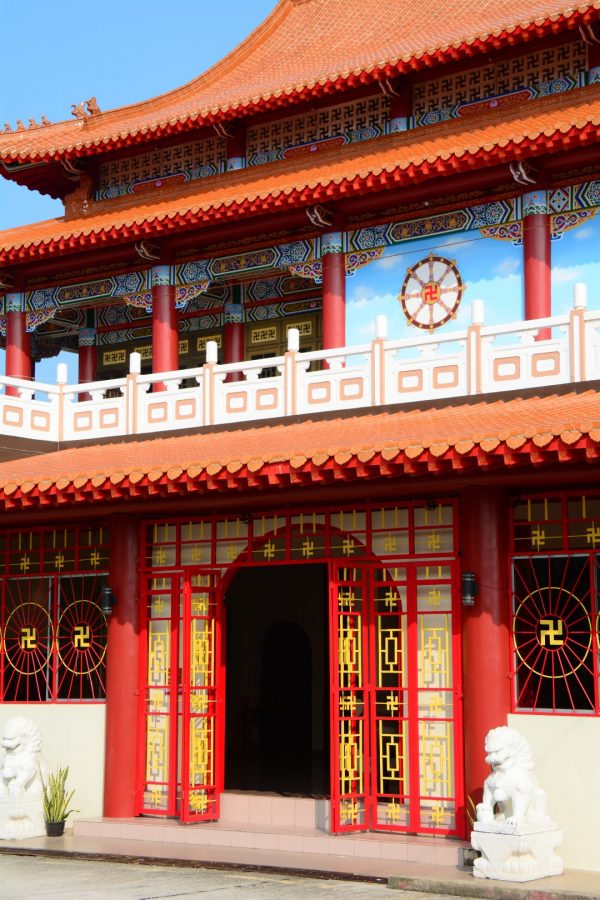 Another worthwhile place is the Agnes Keith House. The well-known American author of a trio of Sabah-themed autobiographical novels including Land Below the Wind and Three Came Home, Agnes Keith and her husband, Englishman Henry "Harry" Keith, who was the Conservator of Forests and Director of Agriculture for British-ruled North Borneo, lived in Sandakan for several years. The beautifully rebuilt and subsequently refurbished house stands now as a museum, having opened in 2004 in this capacity. Walking through the open and spacious home – which incorporates American, British, and local architectural elements – and viewing its antiques (both genuine and reproduced) and a series of informative displays, I could easily imagine the idyllic times spent here by the Keiths.
As a nice complement to the Agnes Keith House, history buffs can also spend a bit of time exploring the Sandakan Heritage Museum in town, which offers free admission. For traditional British food and a civilised spot of tea, the place to go is the aptly named English Tea House and Restaurant, a colonial dining concept on a grassy hilltop near town, just next to the Agnes Keith House.
The oldest stone church in Sabah is the St Michael's and All Angels Church in Sandakan, an Anglican church built from 1893 to 1925. The church's beautiful stained glass windows were donated by Australia to commemorate the 60th anniversary of the end of World War II, and two time capsules were buried beneath a memorial on the church grounds in 1988, to be opened in 2038 and 2088.
Finally, the Sandakan Memorial Park is a must-visit site for those interested in Sabah's history or who wish to pay respects to the thousands of Australian and British POWs who died here during WWII, most perishing on the Sandakan Death Marches at the hands of the Japanese. The park comprises six stations connected by a circular pathway and includes a memorial pavilion with a permanent exhibition about the POW camps here and the death marches. Of some 2,500 POWs in the camps, only six Australian men, who escaped during the marches, survived. The park was created as a joint effort of the governments of Sabah and Australia, along with the Australian veterans' association and Sandakan Municipal Council. It is an exceptionally well-designed and beautifully maintained memorial park, a serene and reflective site that stands as a sombre remembrance to the victims of a painfully dark chapter in Sabahan and Australian history.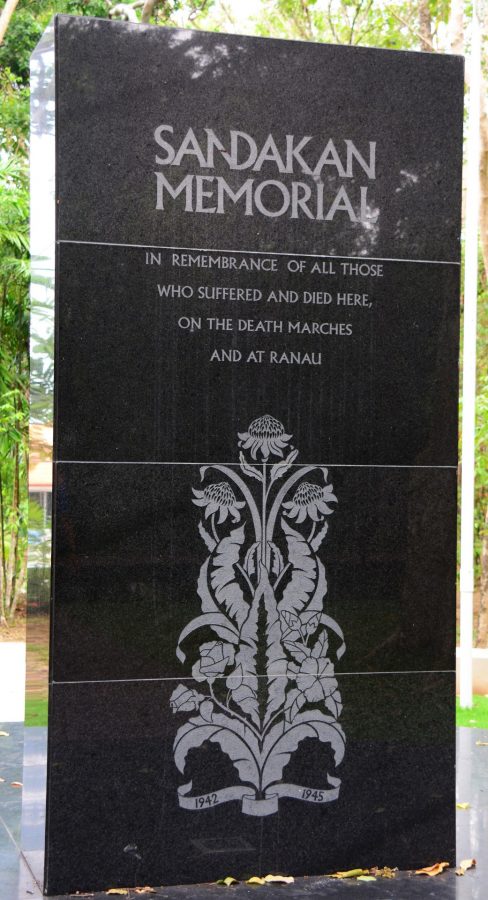 NATURALLY SABAH
Though Sandakan offers a number of city experiences, perhaps it's best-known as the gateway to many of Sabah's natural wonders. Among the most popular of these is the Sepilok Orangutan Rehabilitation Centre, located in the Kabili-Sepilok Forest Reserve about 25 km west of Sandakan. At the centre, which opened in 1964 to rehabilitate orphaned orangutans, visitors can watch orangutans in a semi-natural setting, observe them during feeding times, and enjoy the newly opened nursery centre where the younger orangutans learn important survival and social skills. Though this centre is certainly a worthy destination when visiting Sandakan, it must be stressed that this is neither a zoo nor a theme park, but rather a working rehabilitation centre, so visitors should not expect any 'hands-on' interaction with the animals, nor any orangutan shows.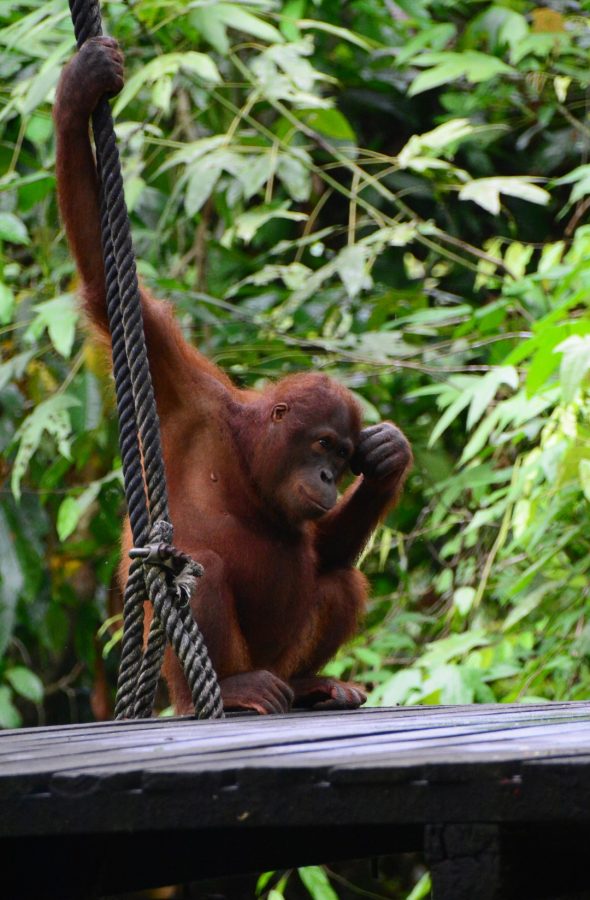 Adjacent to the Orangutan Rehabilitation Centre is the Bornean Sun Bear Conservation Centre. Of rather bothersome note, at both of these centres, non-Malaysians pay far more than Malaysians to enter. This is not a way to welcome visitors at all, and is a slap in the face to expats who live and work in Malaysia – and pay taxes here – every bit as much as do Malaysian citizens.
Not far away lies the Labuk Bay Proboscis Monkey Sanctuary where visitors can see large numbers of these monkeys, which are endemic to Borneo, in the mangrove forests. Owing to the sanctuary's proximity to the sea and ongoing struggles with Filipino incursions, there were armed security details present here, yet another surprise offered by the trip. The groups of monkeys, with their impressively long tails and even more impressive noses, were in abundance here. I counted at least 50 animals, and when it was feeding time, they seemed to come from all directions. Dutch expats will perhaps be less than amused to learn that the Malay name for these big-nosed creatures is Monyet Belanda – or Dutch monkey – suggesting that the locals found a more than passing resemblance between these animals and colonists hailing from the Netherlands.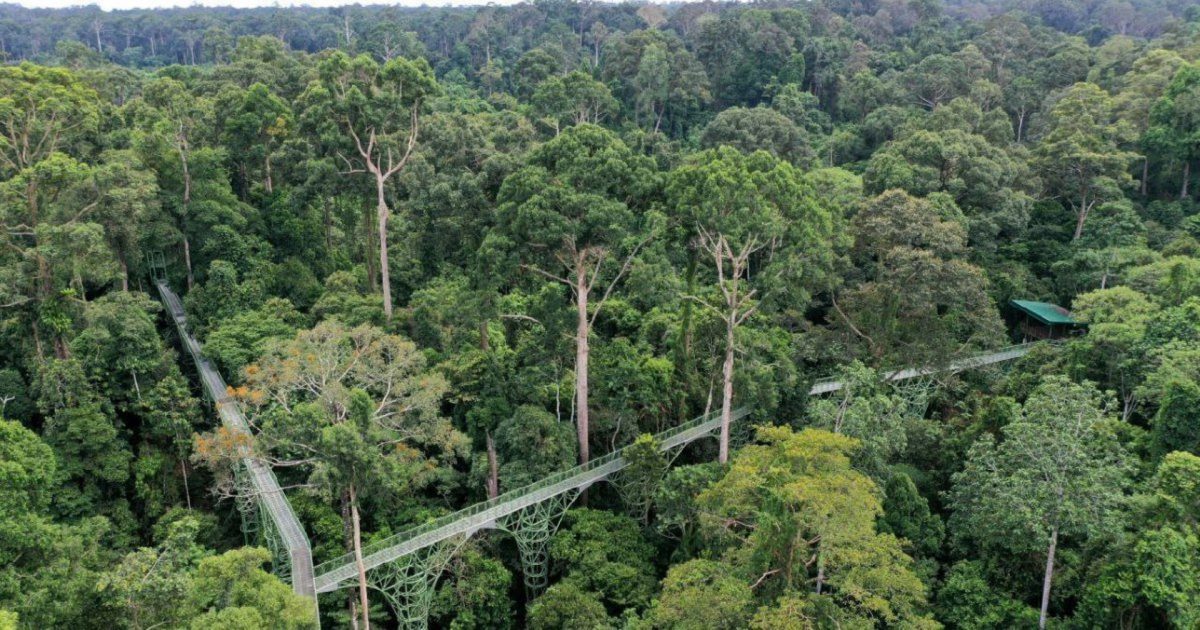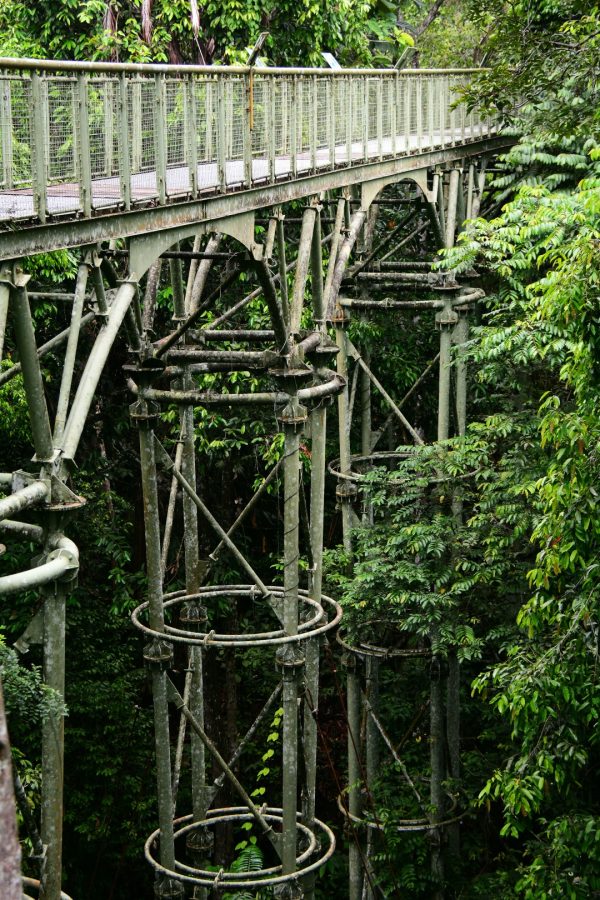 Though all of these animal centres were enjoyable places to visit, my favourite attraction was the Rainforest Discovery Centre (RDC), also located in the Kabili-Sepilok Forest Reserve. Opened in 1996, the RDC is now one of Sabah's – and indeed Malaysia's – most popular environment education centres. A particular highlight here is the outstanding canopy walkway, a breathtaking walkway that soars 27 m above the ground. The walkway, whose extension to a whopping 620 m in length was completed in February of this year, is punctuated by two observation towers that allow visitors to go even higher.
On my visit, I was lucky indeed to spot from the canopy walkway all three local species of hornbill – including both the male and female of the sexually dimorphic black hornbill species – along with various monkeys, flying squirrels, and the highly vocal hill myna birds. Back on the ground, the RDC has a nice visitor's centre, a number of nature trails, and a Plant Discovery Garden. For this and all your Sabah expeditions, bring a little bag with the essentials: sunscreen, insect repellent, sunglasses, hat, and hand sanitizer are all advisable.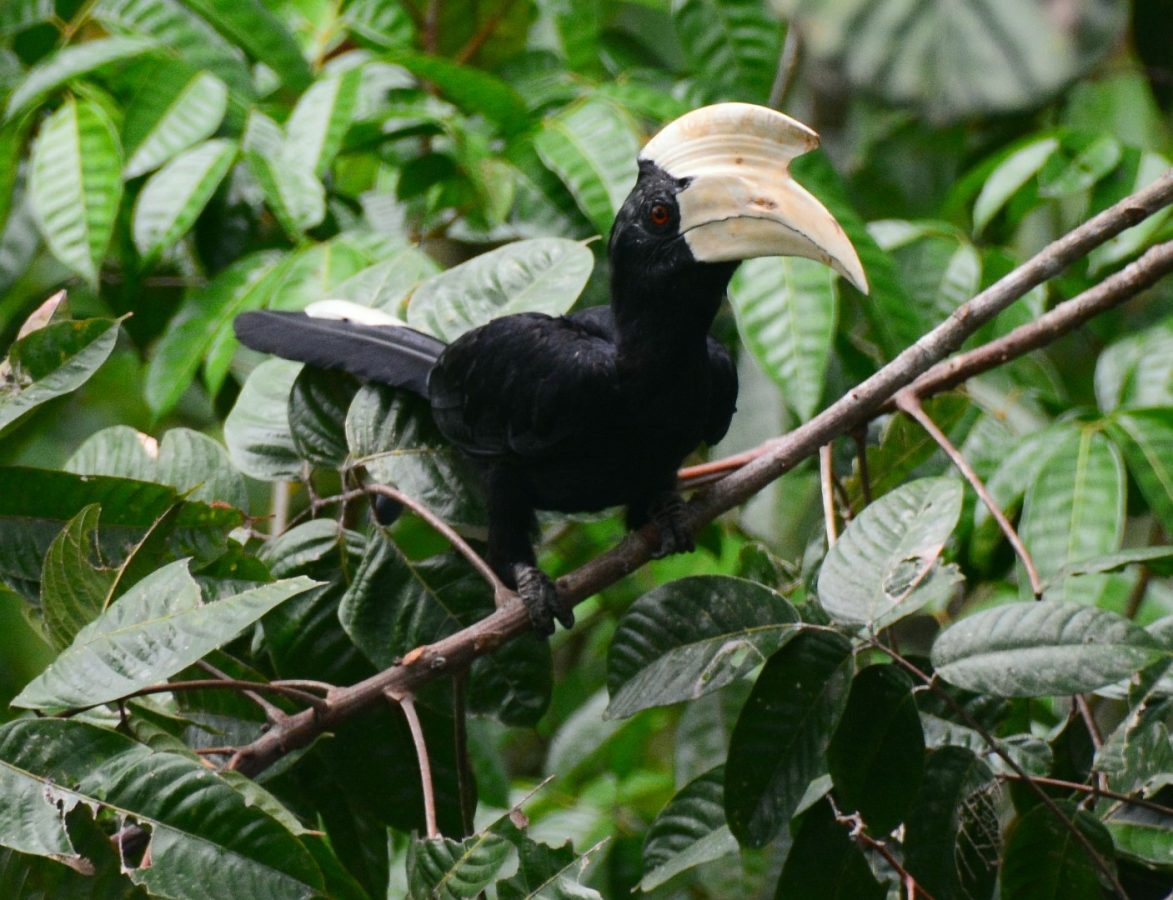 Sabah is a marvellous destination that offers a real change of pace from life on the Peninsula. Natural beauty, a wonderful array of wildlife, a city of heritage and history, and in the city of Sandakan, a modern and comfortable city to call home base for a few days. This is an easily recommended place to visit – a very worthwhile destination for any expat living in Malaysia.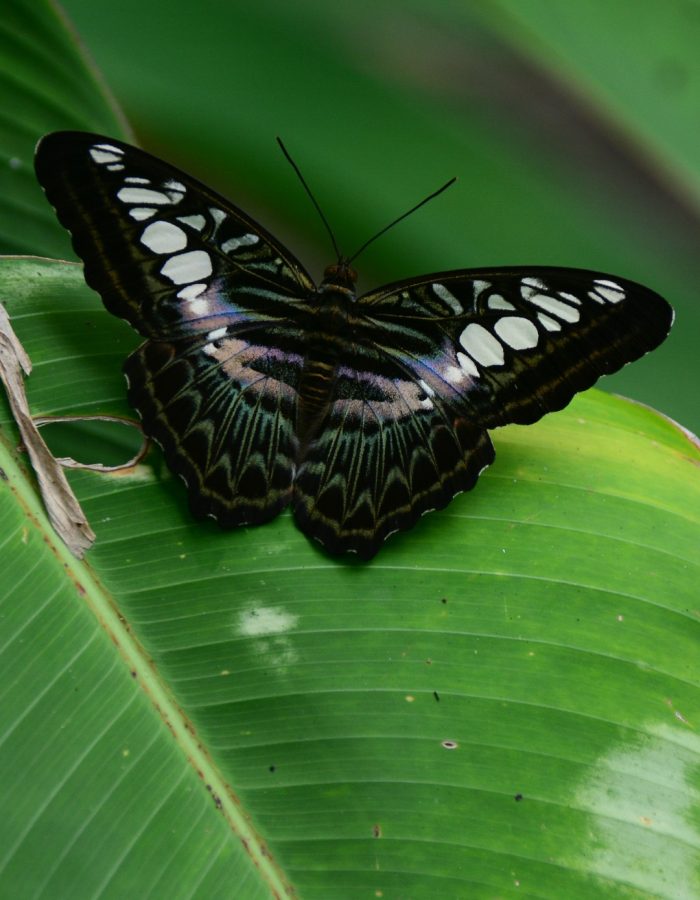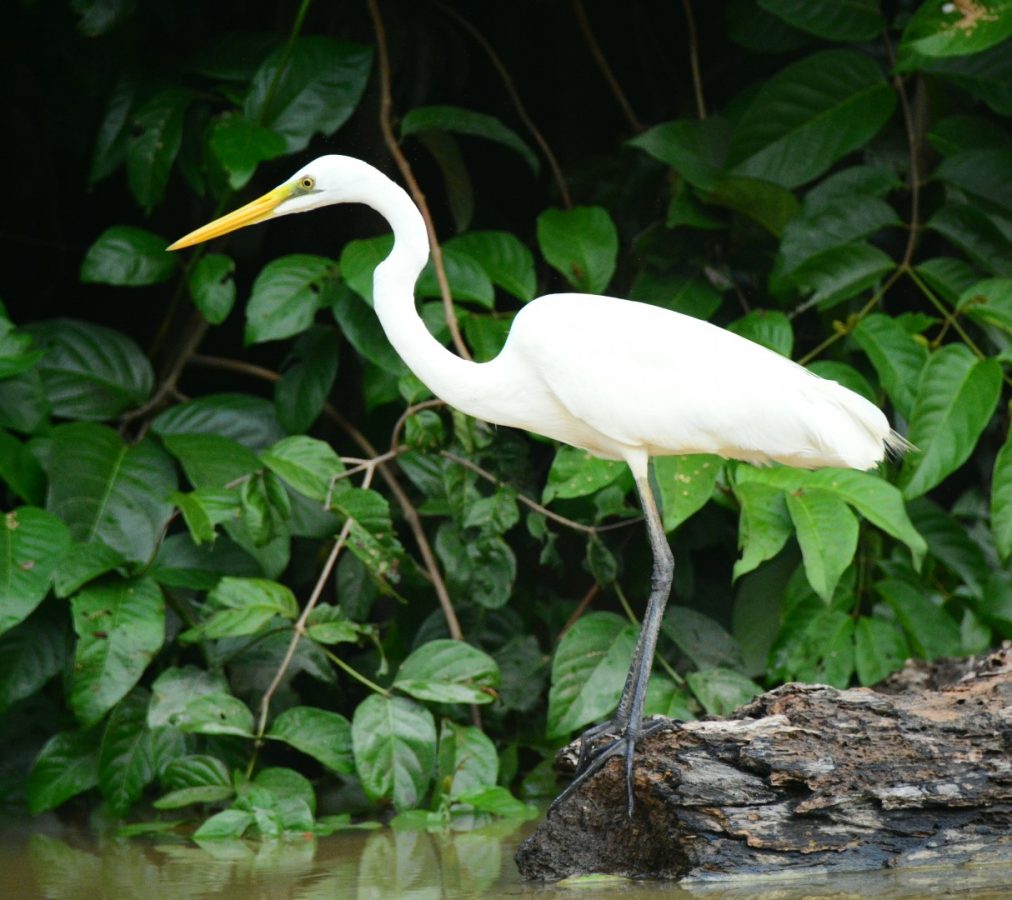 A different version of this article was previously published on ExpatGo.
---
"ExpatGo welcomes and encourages comments, input, and divergent opinions. However, we kindly request that you use suitable language in your comments, and refrain from any sort of personal attack, hate speech, or disparaging rhetoric. Comments not in line with this are subject to removal from the site. "
Comments