The newest Covid strains are actually subvariants of Omicron, but BA.5 and closely related BA.4 are even more highly infectious and are driving the latest rise in cases.
On July 26, the US Centers for Disease Control and Prevention announced that the two newest subvariants of Covid-19, both from the Omicron variant, were raging through the United States, accounting for an overwhelming 95% of all current cases. Even President Joe Biden, who is double vaccinated and double boosted, contracted the virus. Doctors say his vaccination status undoubtedly kept his symptoms mild, and the 79-year-old recovered in short time, also taking a five-day course of the antiviral drug Paxlovid.
According to news reports, these latest strains have driven an acceleration this month in the pace of new Covid-19 cases. Hospital admissions in some regions now eclipse the worst days of the Delta variant wave last year, especially among Americans aged 70 and older.
CDC officials say they are now studying the current wave, with early results on how the variants are impacting issues like vaccine efficacy due to be released in August. And data from other countries that have already survived a wave of cases from BA.5 and its close relative BA.4 could offer clues on what is to come.
LATEST FROM MALAYSIA
Here in Malaysia, cases have been generally climbing from their low point in early May, though with embedded rises and falls during the overall trendline. However, it's unclear how extensive testing is or what number of people falling ill are reporting the positive status, since very few people are using MySejahtera regularly now.
What seems clear, however, is that cases are rising and the fast-spreading Omicron BA.5 strain is largely the culprit. Hospital admissions, a more useful trend identifier than new cases, have risen steadily in the last two months. ICU cases, patients on ventilators, and case positivity rates have all ticked upward since May, as well.
Importantly, however, all of these metrics are well within manageable limits at this time. Health Minister Khairy Jamaluddin explained that while BA.4 and BA.5 are highly infectious – indeed, the most contagious strains yet – the wave of Covid cases caused by the subvariants is " very likely" to not be any more severe than the first Omicron surge.
"BA.5 is already in Malaysia. It is very likely that the variant has spread throughout the country," Khairy said two weeks ago. "If we look at the epidemiological trend in other countries, BA.5 is the dominant variant that is driving cases up globally. We expect the same variant to cause similar increases in cases in Malaysia."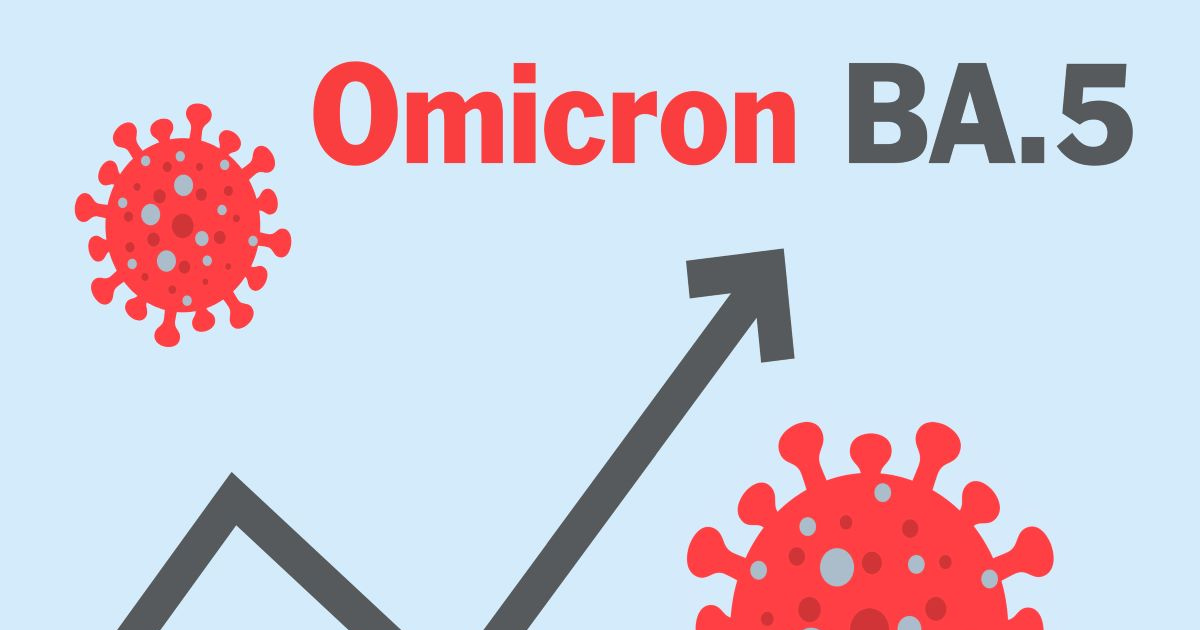 Various versions of the highly transmissible Omicron variant have fuelled cases globally in recent weeks, a trend that is likely to be seen in Malaysia, as well. Khairy warned that the rapidly spreading BA.5 variant could result in a further increase in hospital admissions as seen in countries like Singapore, Portugal, and the United Kingdom. So far, hospital admissions in Malaysia, which dropped to just over 300 a day in early May, have steadily increased to over 500 a day now.
"The Omicron BA.5 is the most contagious version of the Covid-19 virus to date. It is more transmissible than the previous BA.1 and BA.2 Omicron variants.
"Those who have completed their Covid-19 vaccination or have been previously infected with Covid-19 are more likely to be reinfected with this variant. This will also contribute to an increase in Covid infections in the next few weeks," Khairy said.
According to a CodeBlue report, Khairy noted that some inconsistency and a recent drop in Covid testing in Malaysia also created a "blind spot" in projecting the BA.5 wave.
"The challenge that we face now is that when there's a drop in PCR testing for Covid, the amount of whole genome sequencing that we can do will also see a decline. We can only do whole genome sequencing on cases that were PCR-tested, not RTK-tested cases.
"As a result, we have a bit of a blind spot now, and this is not happening just in Malaysia. Many countries have reported similar drops in RT-PCR tests, and so have their genomic surveillance.
"When genomic surveillance is low, it's difficult to know the prevalence of BA.5 and the information will be delayed. I expect if we see an increase in BA.5 cases in the next few weeks, it may rise up to a maximum of three months. 
"In Singapore, they may have already reached a peak after seeing an increase in the past two months, so I expect it will be the same for Malaysia where we may see cases rise for about a month or two, three months at the most, where it will peak and decline again.
"This is also based on our experience with the initial Omicron wave," Khairy said.
SYMPTOMS AND RISKS
Public health experts have noted that the high transmissibility of BA.5, coupled with its ability to evade immunity protections, means that even if you were infected, for example in 2020 with Delta or even Omicron BA.1 late in 2021, you can still get BA.5. Your previous immunity does not necessarily protect you from the latest strain.
Reported symptoms of BA.5 are largely similar to previous Covid variants: fever, runny nose, coughing, sore throat, headaches, muscle pain and fatigue. Fever and sore throat appear to be more characteristic symptoms with the BA.5 strain.
"The good news is that the vast majority of breakthrough infections now are outpatient illnesses," according to one doctor in California. "They are not resulting in the kind of severe illness that we saw earlier in the pandemic when no one had immunity, which led to increased hospitalizations and deaths."
Despite the lower mortality risks, the bad news is that even if you have been infected with other strains, including previous Omicron strains, you can still get infected with BA.5. That said, new evidence is emerging that suggests that while there's no guarantee against reinfection, a previous Omicron infection does appear to offer a significant degree of protection against BA.4 or BA.5 infection.
So, what can you do to defend against the latest variants?
Ensure you are up-to-date with your Covid vaccinations and boosters. There is abundant evidence that being vaccinated and getting all of the boosters that you are eligible for helps protect you against severe disease, according to experts. (Check your MySejahtera app for booster eligibility and appointment scheduling. From the home page, click Covid-19 at the bottom > Covid-19 Vaccination > Vaccine for [Your Name].) If you can get a second booster, do so. The CDC recently released data that showed the risk of death from Covid-19 was four times higher for those over 50 who had just the first booster, compared with those who had two boosters. This is especially key for those who are over 50 and immunocompromised.
Continue to wear a well-fitted face covering (N95, KF94, or KN95, if possible) when you are indoors and you're not able to socially distance from people outside of your household.
Regular, proper handwashing continues to be an effective line of defence against not only Covid, but various viruses and bacteria in general. This is a good habit to cultivate and sustain.
RTK self-testing after possible contacts or exposure – or if feeling symptomatic – is never a bad idea. Reliable swab test kits are now cheaper than ever.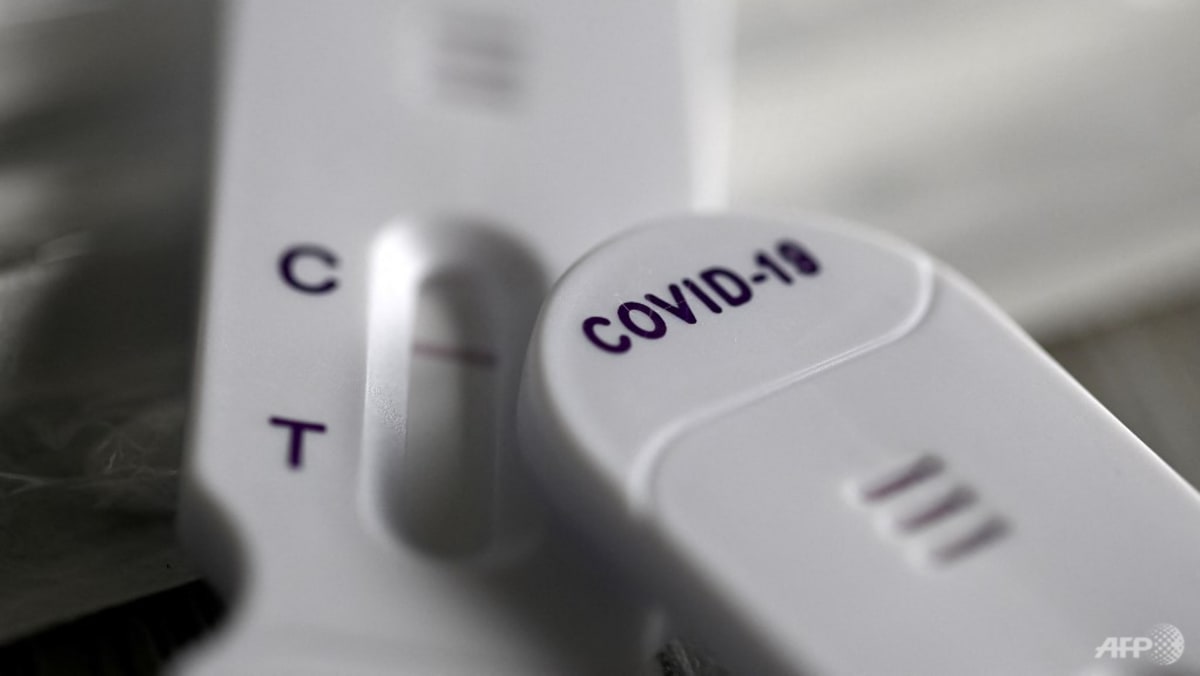 ---
Information from the Ministry of Health Malaysia, CBS News, Yale Medicine, University of California, Nature.com, and CodeBlue contributed to this article.
---
"ExpatGo welcomes and encourages comments, input, and divergent opinions. However, we kindly request that you use suitable language in your comments, and refrain from any sort of personal attack, hate speech, or disparaging rhetoric. Comments not in line with this are subject to removal from the site. "
Comments