Around the world, when wine lovers are in search of a good Malbec, more of them turn to Trapiche than any other label. Here we review some of Trapiche's offerings, both their famed Malbecs and a handful of others!
Malbec is widely known as Argentina's signature wine grape, and that is by no means an accident. In 1853, Argentine President Domingo Faustino Sarmiento officially declared it his mission to transform the country's wine industry. (These days, the date he did so, April 17, is celebrated as Día Mundial del Malbec, or Malbec World Day.)
After his declaration, President Sarmiento turned to Michel Aimé Pouget, a French soil expert, tasking him with bringing new vines to Argentina from France. Among the varietals Pouget brought over was Malbec, a plump, dusky purple grape used primarily for blending in France, most notably in the Cahors region of the country. The rest, as they say, is history.
Just three short decades after Sarmiento's proclamation, a small winery called El Trapiche was founded, the name referring to the Latin-derived nomenclature for a wooden mill used to extract juice from fruits. Today, that enterprise – known simply as Trapiche – has grown from its 1883 roots to become one of the wine world's most beloved and awarded brands.
Trapiche is located in the famed wine region of Mendoza, at the foot of the Argentinean Andes, with the winery operating a number of vineyards over roughly 1,000 hectares of land. The winery produces a range of wines and although Malbec is without a doubt the most important varietal planted in its vineyards, it's certainly not the only one. Other reds include Cabernet Franc, Pinot Noir, Merlot, Cabernet Sauvignon, and Syrah, with whites such as Torrontés, Sauvignon Blanc, Semillon, Viognier, and Pinot Grigio planted, as well.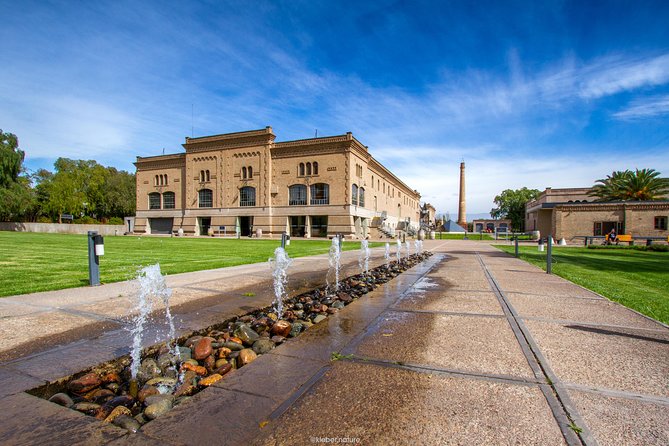 With multiple awards to its credit, Trapiche is well-known as a producer of wines that masterfully marry high quality with exceptional value. Simply put, with this popular brand, you need not spend a fortune to enjoy a very good wine.
We recently put a range of Trapiche wines to the test, sampling them with some of the outstanding cuisine at Topshelf in TTDI, an excellent neighbourhood restaurant (and upstairs privé dining space) under the capable hand of local chef Christopher Yee. Topshelf is casual French dining in its overall approach, but the varied cuisine here could also accurately be called Continental, as you'll find the influence of other nations on the menu, too, particularly that of Italy!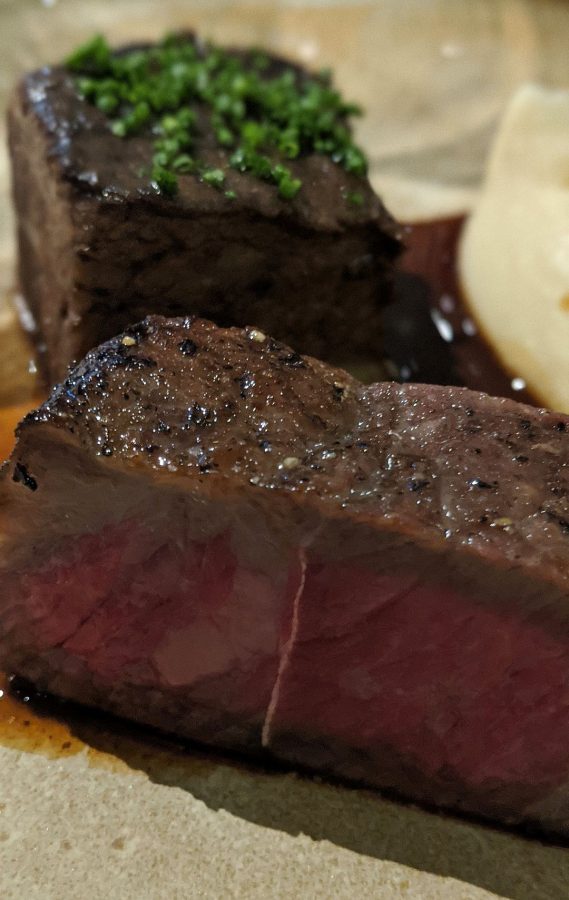 With Trapiche's line-up of wines, anchored by Malbec's well-regarded versatility, the eclectic menu at Topshelf was a fantastic choice. Let's taste some wines!
Trapiche Extra Brut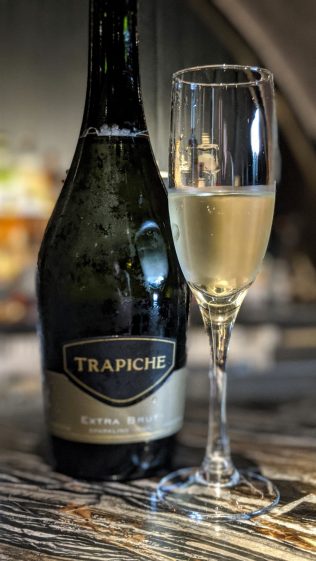 We began with a crisp, dry sparkling wine made from Chardonnay, Semillon, and Malbec grapes grown in Trapiche's Agrelo and Uco Valley vineyards. Bright, bubbly, and fresh, this is an effervescent delight for the palate. Hints of green apple and pear are lashed with traces of lime, all underscored by a welcome depth and richness – the result of extended time on lees during vinification – that nicely offsets the crispness. As with most Trapiche offerings, their sparkling wine offers good value, though this is undone to some extent by Malaysia's higher duties on bubbly wines. As with most sparklers, serve this one well chilled, around 5°C.
Style: Sparkling, Extra Brut
Region: Mendoza (Agrelo and Uco Valley)
Vintage: NV
Grape Varieties: Chardonnay (70%), Semillon (20%), and Malbec (10%)
Alcohol Content: 12%
Price: RM200
Trapiche Medalla Chardonnay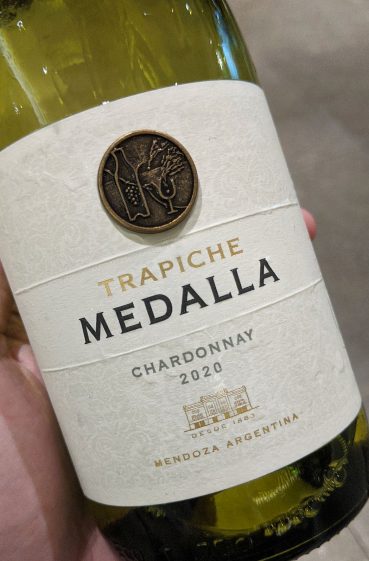 This is a full-bodied, fruity Chardonnay crafted in something of a classic Chablis style, and is featured in the Medalla range of wines from Trapiche. Planted in cool, higher-altitude vineyards in Mendoza, the chalky soils in which the vines are grown lend a thread of minerality and acidity to the wine's palate, evoking thoughts of a richer, slightly more buttery version of a Sauvignon Blanc, while the nose offers tropical fruit and subtle vegetal notes. There's a lovely unctuous mouthfeel, and this is a delicious and easy-drinking white with an especially nice, medium-length finish. Serve this moderately chilled (12°C) and pair with chicken, pork, full-flavoured seafood, vegetarian plates, or, like we did, with a beautiful scallop dish complemented by a fresh green apple salsa.
Style: Medalla Chardonnay
Region: Mendoza (Uco Valley)
Vintage: 2020
Grape Varieties: Chardonnay
Alcohol Content: 13.5%
Price: RM125
Trapiche Broquel Malbec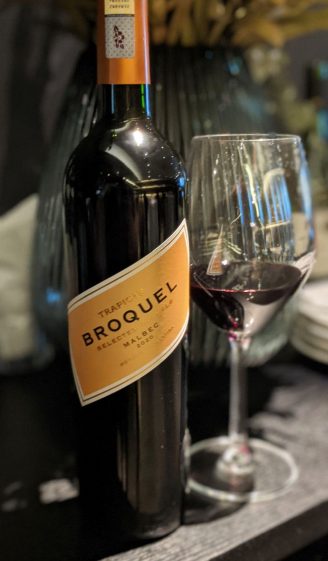 The Spanish word broquel means "shield" – think of a crest or a coat of arms, for example – and can serve as a symbol of family heritage. It's used here to convey the legacy of Trapiche that has been upheld since the late 19th century. This is a budget-friendly powerhouse of a wine that offers real bang for your buck and is a significant step up from the typical entry-level Malbec for not a lot more cash. Deep ruby in the glass, the Malbec offers a jammy nose of black fruits and chocolate, then delivers a palate of well-balanced sweetness, with blackberry, toasted oak, spices, and a little liquorice all making an appearance.
There is an impressive depth and complexity to this wine, and we felt this one was likely among the most versatile food-pairing wines of the evening. We could envision this working very well with almost any meat dish from beef to poultry to even plant-based 'meat' dishes. It's agreeable and approachable enough to complement grilled salmon or perhaps even a pan-seared tuna, yet strong enough to stand up nicely to a hot-from-the-oven meat-topped pizza. The full round tannins support a long, lovely finish with nice hints of coffee and fruit jam. Our bottle, a 2020 vintage, drank very well now, but would likely become a bit more complex and plush with an additional couple of years of cellaring.
Style: Broquel Malbec
Region: Mendoza
Vintage: 2020
Grape Varieties: Malbec
Alcohol Content: 14%
Price: RM90
Trapiche Gran Medalla Cabernet Franc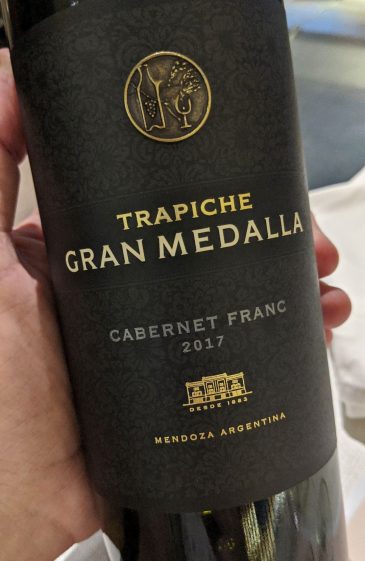 This outstanding wine was preceded by a Malbec from the same range, but given the different varietal here, we thought we'd focus on the Cabernet Franc, which was paired with a superb dry-aged French duck breast from Topshelf. Cab Franc is often used as a blending variety, but it's always a treat when a winery takes it out for a spin as a single varietal. With this wine from Trapiche, the deep red colour of the wine exhibited beautiful clarity in the glass, and on the nose offered appealing notes of plums, strawberries, and toasted oak, lashed with pepper and herbal elements, too.
On the palate, the wine's attack was robust, yet moderated quickly to become surprisingly delicate in its mouthfeel and drinkability. Notes of dark chocolate and oak were supported by black fruits, and a hint of vanilla. Some slight minerality cut through the richness, with the acidity providing a very pleasant foil to the jamminess and round, full tannins. This was a notably well-balanced wine, and would be a prime choice for a rich main dish, including stews, casseroles, or roasted meats. We found 16°C to be a good serving temperature for this terrific and very easy-drinking Cab Franc, and feel it offers remarkably high quality at its price point, as does the Gran Medalla Malbec.
Style: Gran Medalla Cabernet Franc
Region: Mendoza (Uco Valley)
Vintage: 2020
Grape Varieties: Cabernet Franc
Alcohol Content: 14.5%
Price: RM150
Trapiche Iscay Shiraz Viognier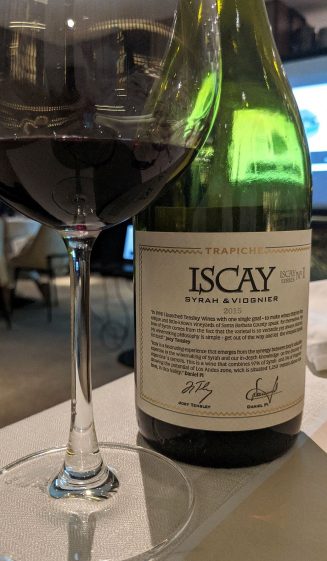 It's always a good time when a winemaker decides to blend red and white grape varieties. Perhaps that's why the typical Champagne – bringing together Chardonnay and Pinot Noir – is so good! Here, Trapiche has blended a bold Shiraz with just a touch of elegant Viognier for this stunner of a wine which they call Iscay, a word that means "two" in the Quechuan language, spoken by the Incas who originally lived in Argentina. Highly rated and well-regarded, this offering from Trapiche (which would not feel out of place on a Rhône Valley wine list) heads up the scale in price from the others, but still offers incredible value for the sheer quality you're getting here. On the nose, you'll detect sugar plums, blueberries, and white pepper – that's the Shiraz. Spend a bit more time, though, and you'll pick up some lovely floral notes, too, along with tell-tale hints of spice and oak.
Although comprising just a small portion of the blend, the Viognier gives the wine a notable lift, adding a splash of vibrancy to the ponderous character of the full-bodied Shiraz. On the palate, the wine is beautifully integrated. Nothing stands out, no single element is out of place. Despite its earthy fullness, there is real elegance here, and that translates nicely to a smooth, lengthy finish of ripe plums, wood, and a lingering sweet crème de cassis. The bottle ageing has done wonders to bring all the various components into harmony, and we can imagine another year or two would continue the trend. That said, however, the 2015 vintage we savoured with Topshelf's flawlessly prepared cut of dry-aged Argentinian beef is outstanding and very much ready to drink now. At once both blockbuster and refined, this is the bottle you can proudly bring along to any dinner party – without breaking the bank.
Style: Iscay Shiraz Viognier
Region: Mendoza (Uco Valley)
Vintage: 2015
Grape Varieties: Shiraz (97%), Viognier (3%)
Alcohol Content: 14.5%
Price: RM245
---
"ExpatGo welcomes and encourages comments, input, and divergent opinions. However, we kindly request that you use suitable language in your comments, and refrain from any sort of personal attack, hate speech, or disparaging rhetoric. Comments not in line with this are subject to removal from the site. "
Comments