Speaker Nancy Pelosi is including Singapore, Malaysia, Japan, and South Korea on her trip to Asia, but the question on everyone's mind is whether or not she will visit Taiwan.
In the United States government, the Speaker of the House of Representatives is the third-ranking official, next in the line of succession to the presidency behind only the vice-president. That's why the possible visit of US Speaker Nancy Pelosi to Taiwan — which would be the highest-ranking visit to the island in decades — has rattled nerves in Washington and triggered the strongest sabre-rattling from Beijing in recent memory.
Ms Pelosi is expected to arrive in Singapore on Monday (August 1) as part of a closely watched tour of Asia that has elicited serious concerns, including at the highest levels of the American government, of dangerously heightened tensions with China over the possibility that she would make a stop in Taiwan.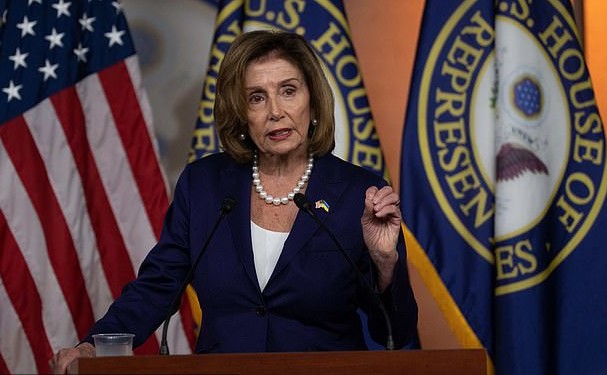 WHY IS THIS POTENTIAL VISIT A PROBLEM?
China considers Taiwan, a democratically self-governing island of 23 million, as part of its territory, despite never having ruled it. The history between China and Taiwan is a bit long and complicated (though for a good primer, here is a "really simple guide" from the BBC), but what's much more clear is Beijing's increasing belligerence about its claims on Taiwan.
For decades, Beijing has made increasingly calculated moves to isolate Taipei on the world stage, from methodically chipping away at its diplomatic allies to blocking it from joining international organisations, and imposing financial penalties on any entity that appears to recognise Taiwan as an independent nation. (For example during the recent Olympic Games, Beijing insisted that Taiwan compete under the name "Chinese Taipei.")
Indeed, any move that even vaguely seems to afford Taiwan a sense of international legitimacy is angrily opposed by China. Needless to say then, in the eyes of China's government, high-profile visits by Taiwanese officials to other countries, or visits by foreign officials to Taiwan, definitely push all the wrong buttons.
According to CNN Asia, in 1995, a visit to the United States by then-Taiwanese President Lee Teng-hui triggered a significant crisis in the Taiwan Strait. Enraged by the trip, China fired missiles into the sea around Taiwan, and the crisis ended only after the Americans sent two aircraft carrier battle groups to the area in a forceful show of support for Taiwan.
A lot has changed since then. Despite China's growing confidence and increased might on the world stage over the last generation, however, a number of US delegations have visited Taiwan. Every time, it draws a furious response from Beijing, which has even on occasion sent Chinese warplanes into Taiwan's self-defined air defense zone.
But Ms Pelosi's prominent stature and high rank certainly changes the calculus. That new reckoning is also complicated by the fact that Ms Pelosi has long been a critic of China's Communist Party. She has publicly denounced the country's human rights abuses and has also met with pro-democracy dissidents and the Dalai Lama — the exiled Tibetan spiritual leader who remains a problematic issue for Beijing.
Ms Pelosi has kept quiet on whether or not she will visit Taiwan, and in fact the potential for such a visit is now little more than speculation. (It was reported that one invited congressional delegate who could not join noted to NBC News that Taiwan was on the itinerary at one point.)
The Speaker had proposed a trip to the island earlier this year, which was postponed because she contracted Covid-19. So when asked recently about her travels plans to Asia, all she said is that it was "important for us to show support for Taiwan." However, in making a point of not openly advocating for Taiwanese independence, Ms Pelosi added just such an ameliorating caveat, saying, "None of us has ever said we're for independence when it comes to Taiwan. That's up to Taiwan to decide."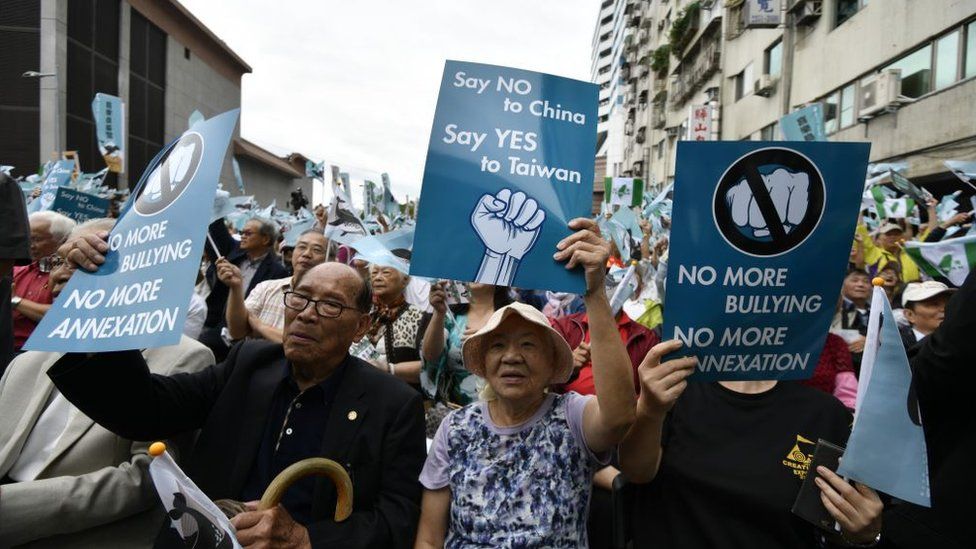 BEIJING REACTS
Just the mere chatter about a possible visit to Taiwan by the US Speaker provoked an intense reaction both from Beijing and state-run media in China — at times so fierce in its rhetoric that it wouldn't have seemed entirely out of place coming from North Korea.
China quickly lashed out at the suggestion of a potential visit, vowing to take "resolute and forceful measures" if the trip goes ahead. Several days ago, China's Defense Ministry pushed the threat a little more, warning: "If the US insists on taking its own course, the Chinese military will never sit idly by."
Some US officials are worried that such a visit could be met with a military response from China, potentially triggering the worst cross-strait crisis in decades. Compounding the issue, a number of other American officials — both Republicans and Democrats alike — say that other countries have no right to dictate the travel plans or policies of American lawmakers. Some have also said that "caving to Beijing" on this matter will only invite more bullying and aggression from China in the region.
ALL ABOUT THE CHIPS: IS THIS BEIJING'S MOTIVATION?
Additionally, Taiwan — though a relatively small island about 160 km from the Chinese mainland — is disproportionately important to the global economy, largely because it dominates the world's production of computer chips (semiconductors) which power everything from personal smartphones to guided missile systems. Some 65% of all computer chips are manufactured in Taiwan. (In fact, over half of the world's market falls to just one Taiwanese company.)
A major upheaval, such as an armed conflict with China (which could possibly draw in other nations and turn into a protracted war), would have significant ramifications for the world. Additionally, a Chinese takeover of Taiwan would give Beijing full control over one of the world's most critical and valuable industries — which some observers say is exactly why China is so adamant on holding fast to its claim on Taiwan and why Mr Xi has not ruled out taking the island by force.
This sort of endgame, one which would see China's communist government controlling the world's production of computer chips, is something many countries are understandably keen to avoid, not just the US.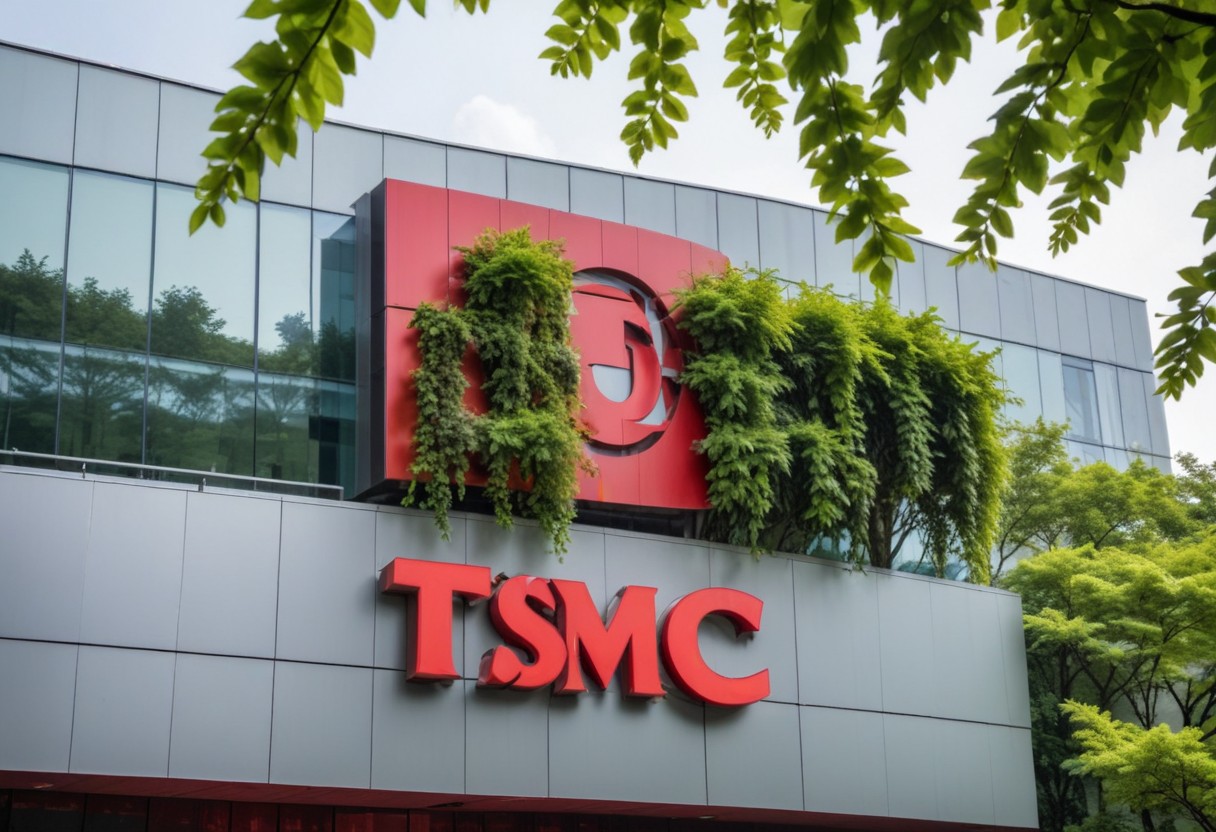 IS ANYTHING BEING DONE TO DE-ESCALATE?
According to reports, in a two-hour phone call between the two countries' leaders last week, Chinese President Xi Jinping cautioned US President Joe Biden against "playing with fire" on the Taiwan issue, according to a Chinese government statement that did not explicitly mention the House Speaker or her trip to Asia.
Others in China's government, however, have been more direct in denouncing the potential visit. Reinforcing the initial outburst from Beijing, a spokesman for China's Foreign Ministry, Zhao Lijian, said that China would take "firm and resolute measures" if Ms Pelosi visited Taiwan and that the United States would be "responsible for all of the serious consequences."
Some political analysts and state media commentators have suggested that China would scramble fighters from its air force to prevent the visit, bringing to mind the possibility of armed conflict.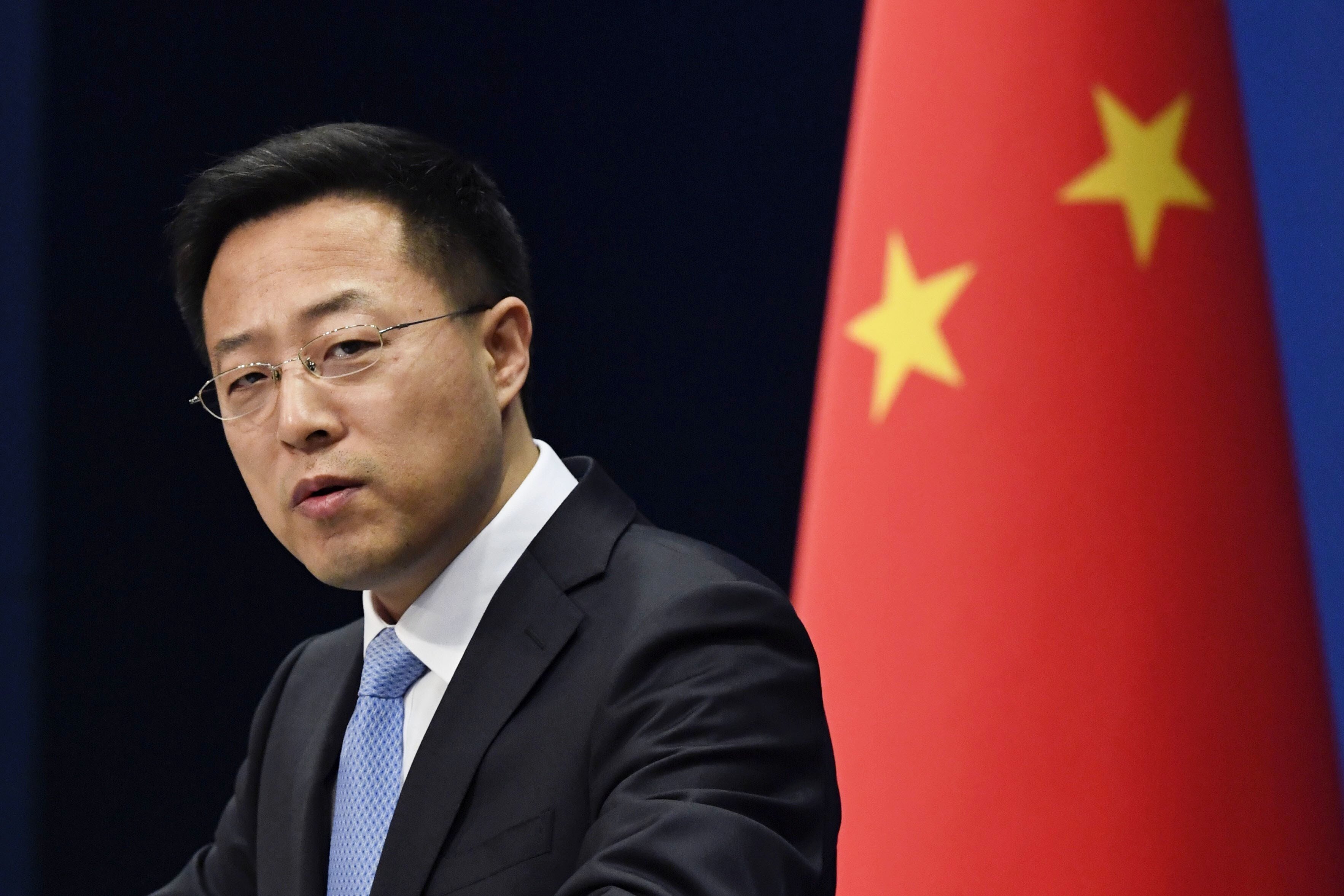 The heated rhetoric is, unfortunately, backing both countries into a difficult position from which it may be difficult to exit without appearing weak — and subsequently losing face. Beijing, in particular, may be particularly sensitive to this reality as the Chinese military is set to celebrate the anniversary of its founding on August 1, and as Mr Xi, China's most authoritarian and powerful leader in decades, sets to break with precedent and seek a third term as president. Mr Xi would be loath to suffer any slights or embarrassments — real or perceived — at such a pivotal time.
It's important to remember, of course, that China is well-versed in the habit of sabre-rattling and its state communications outlets oftentimes issue doomsday-sounding warnings whose follow-up actions seldom quite live up to the heated rhetoric. Nevertheless, nobody seems to be taking it lightly this time.
Taiwan's military has continued (and even increased) its military drills to maintain a state of readiness. Meanwhile, the Chinese military announced it would conduct drills of its own with live ammunition in the waters off southeastern Fujian Province, about 130 km from Taiwan. On August 31, a spokesman for the Chinese air force said that its fighter jets flew around Taiwan to enhance the ability to defend territorial integrity, without revealing the dates of these exercises. (It could be that it was weeks ago, and wholly unrelated… or it could be in direct response to Ms Pelosi's trip to Asia.)
State media on Sunday also quoted Shen Jinke, a spokesman for China's air force, as saying that Beijing will "resolutely safeguard national sovereignty and territorial integrity" when it comes to Taiwan. Shen reportedly said China's air force has a variety of fighter jets capable of circling "the precious island of our motherland," according to Reuters.
WHAT WILL HAPPEN?
Ultimately, the decision to visit Taiwan rests with Nancy Pelosi. As Speaker of the House, she wields sufficient authority and autonomy to not be constrained by other US officials with regard to her travel. Though the US military and the Biden administration have urged restraint, others in Washington have insisted that China not be allowed to dictate US foreign policy or the travel plans of senior US officials. As of now, there is no official word on any such visit. However, Taiwanese media has reported that Ms Pelosi and her delegates are expected to arrive in Taiwan late on Tuesday night (August 2) following her visit in Malaysia.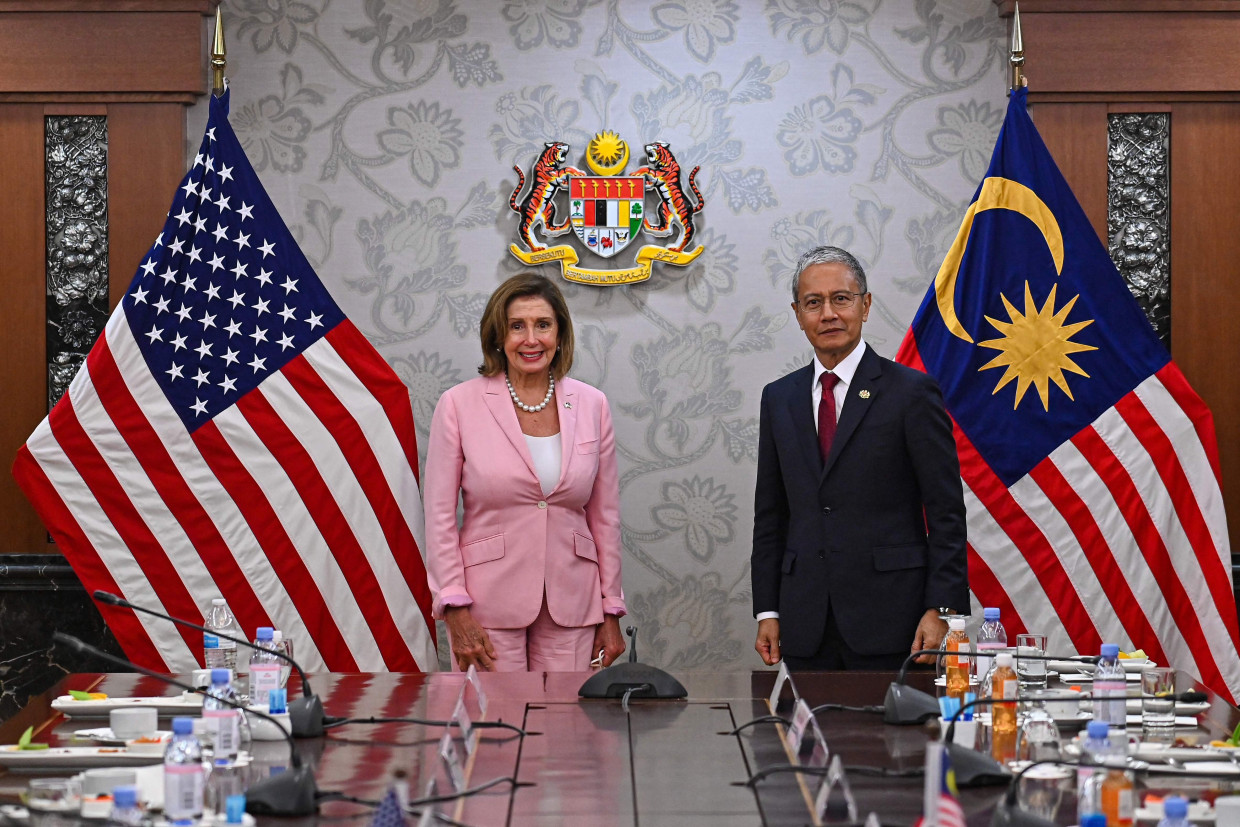 The big problem now is that domestic politics, in both China and the United States, leave worryingly little room for graceful de-escalation, say reports in The New York Times quoting Chen Qi, a professor of international relations at Tsinghua University in Beijing. It could cost the Democrats politically if Ms Pelosi decides not to visit Taiwan, Professor Chen said in an interview with a journalist for Xinhua, China's state news agency. And Mr Xi cannot afford to be seen as weak in the face of a perceived provocation.
"Now it's up to who blinks first," Professor Chen said.
In the absence of any official announcement from the Speaker or the US government, how it will all play out remains unknown at this time. With that sort of uncertainty clouding the tour, as Ms Pelosi makes her first stops in Singapore and Malaysia, you can bet the question of the next destination on her itinerary will be on everyone's mind.
---
Reports and information from Reuters, CNN Asia, BBC, South China Morning Post, Wikipedia, The Washington Post, and The New York Times contributed to this article.
---
"ExpatGo welcomes and encourages comments, input, and divergent opinions. However, we kindly request that you use suitable language in your comments, and refrain from any sort of personal attack, hate speech, or disparaging rhetoric. Comments not in line with this are subject to removal from the site. "
Comments