Penang's Hin Bus Depot weekend pop-up market is where amazing local talents get to showcase their unique services and culinary creations.
Penang has always utilised its rich heritage in the most avant-garde ways, often incorporating thoughtful creativity and artistic flair. A testament to this is Penang's Hin Bus Depot, built in the 1940s that has since been converted into a cultural hub, particularly as a weekend pop-up market.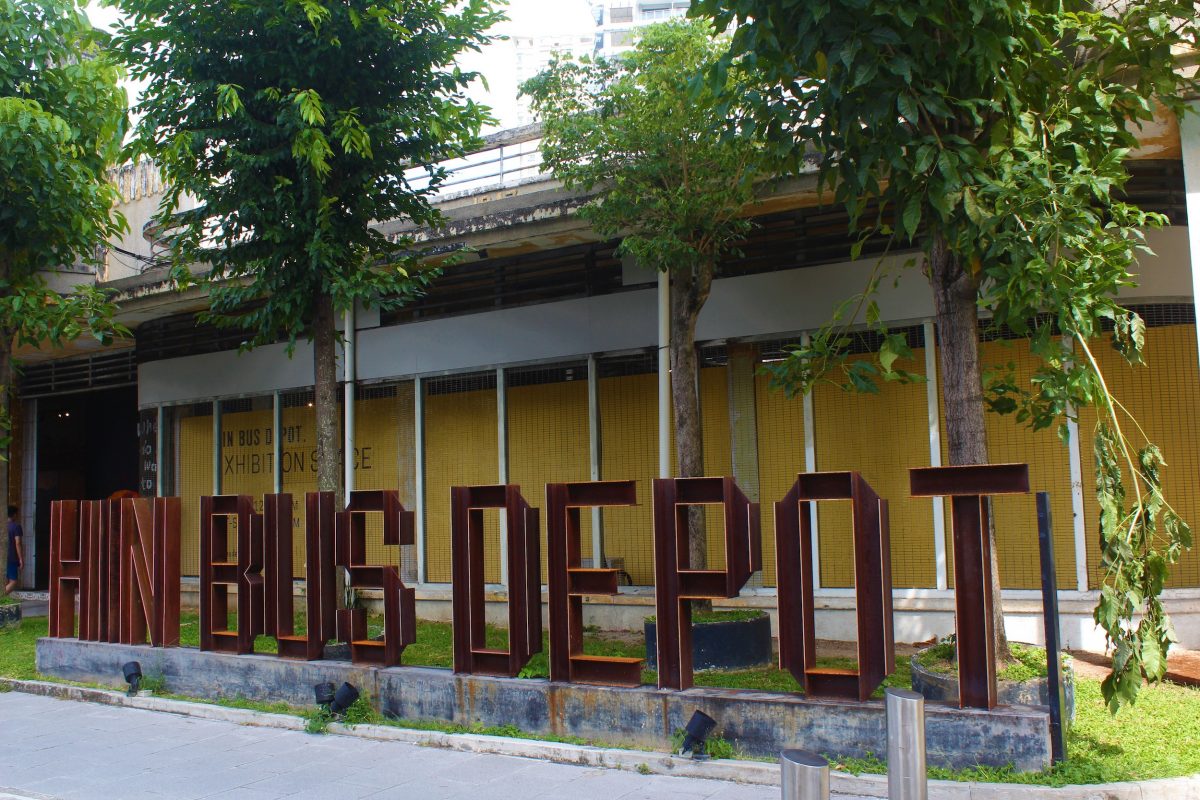 EXPECT A DIVERSE CULTURAL EXPERIENCE
Upon entering the former depot, I was amazed by the energy of the place. It was by no means a typical open market especially with live music acts and an audience lounging around with food and drinks. The atmosphere presents a charming here, especially with the many handicraft vendors and mini pop-up restaurants. Large wall murals draw the attention for photo-ops, as do the mini figurines and art installations found around the property. I was particularly drawn by a game called cornhole, played by a group of boys tossing beanbags towards a slanted platform with a hole. It wasn't easy as it looked, and I had an unexpected fun time with these peculiar target practice.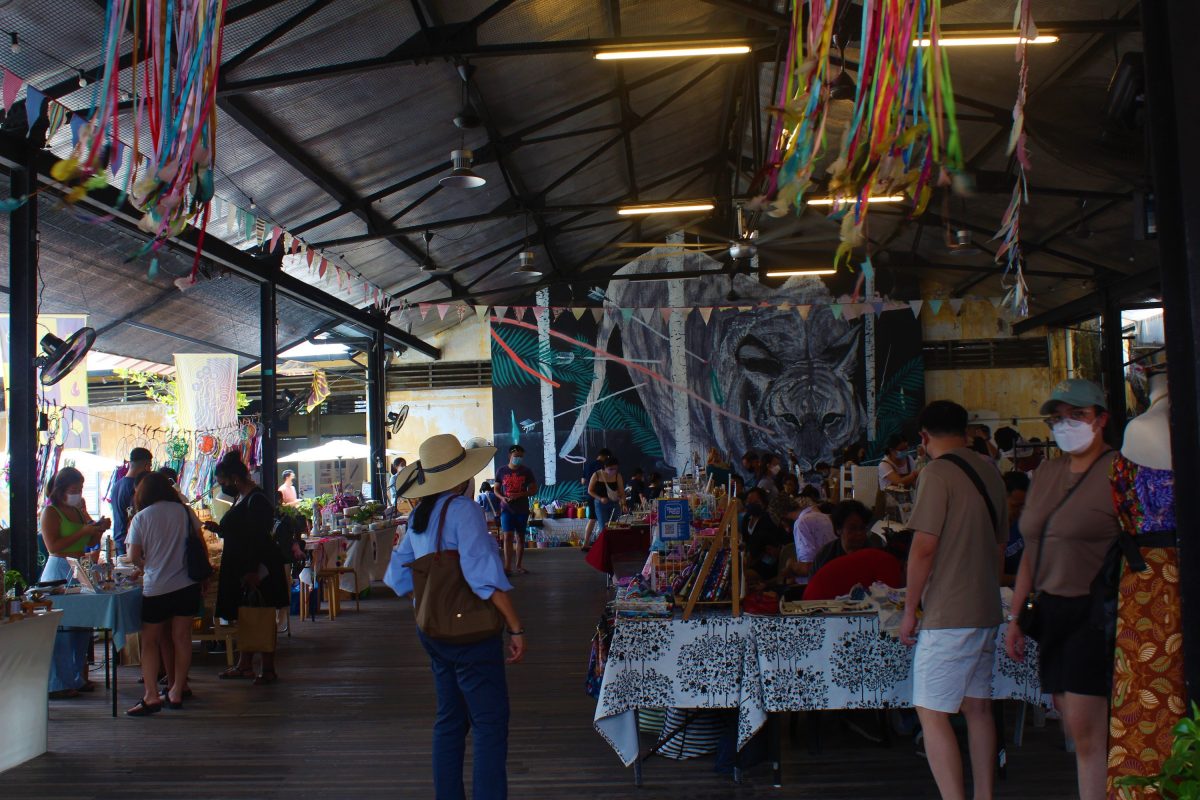 On the deck, you see a blend of multicultural artisans sharing their ideas, passion, and efforts behind each product available. Some remained silent, eyes focused on what they were working on, unaware of the attention from the mingling crowd. I watched the artist from Inspired Art — head down, focused an image on his phone as his hands habitually sketch a comic hero on a tote bag. His completed tote bags, showed drawings of Ghost Rider, Batman, and other superheroes, bore precise detailing and artistic craftsmanship.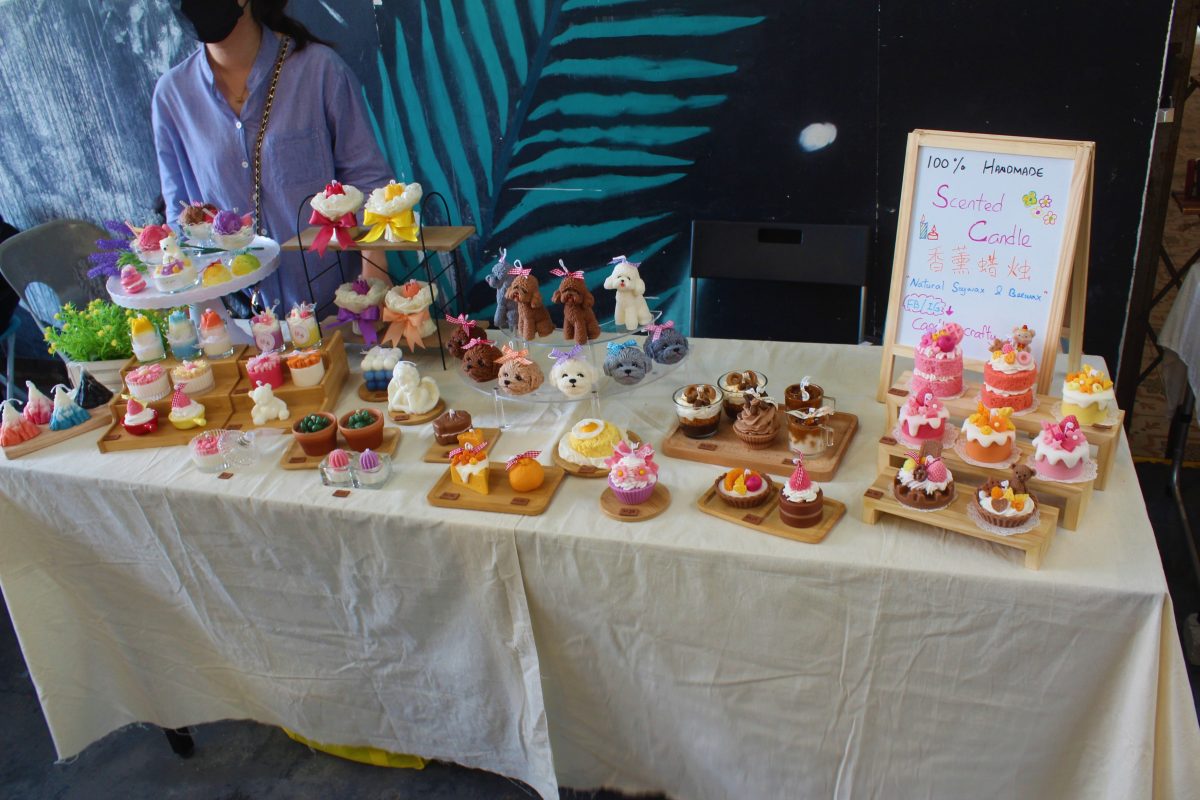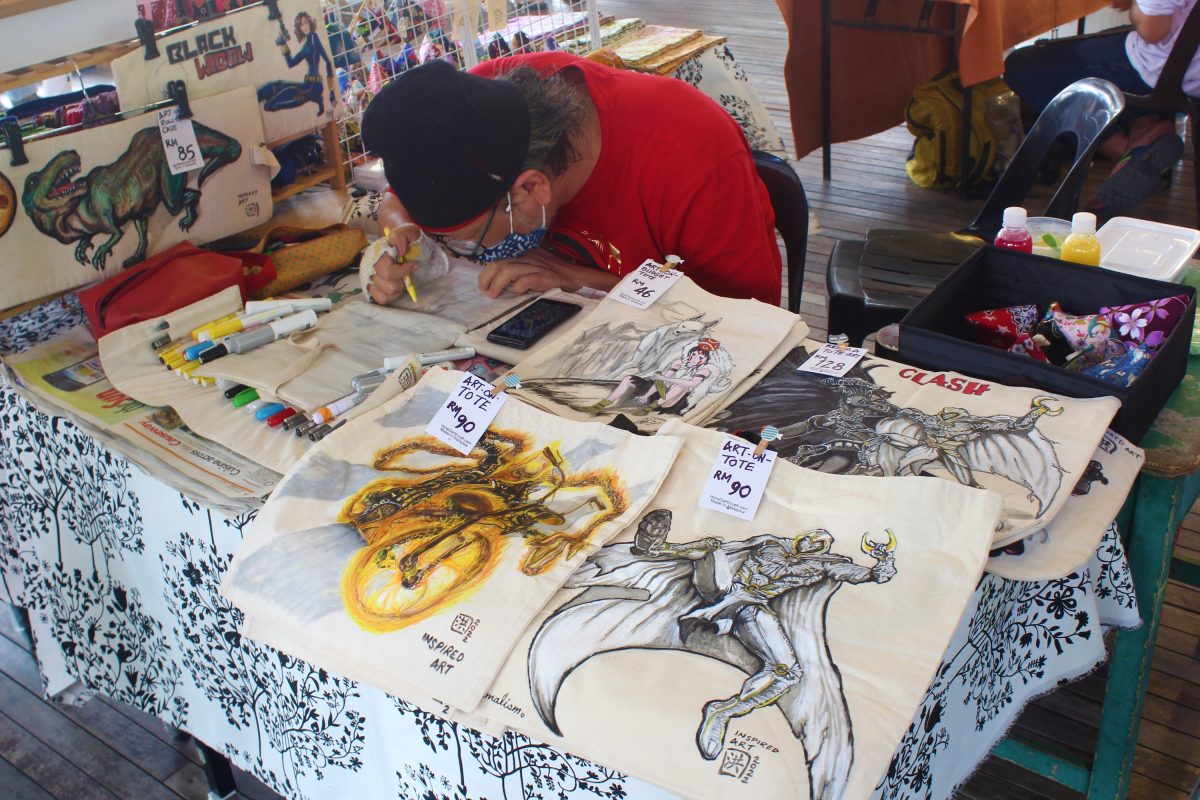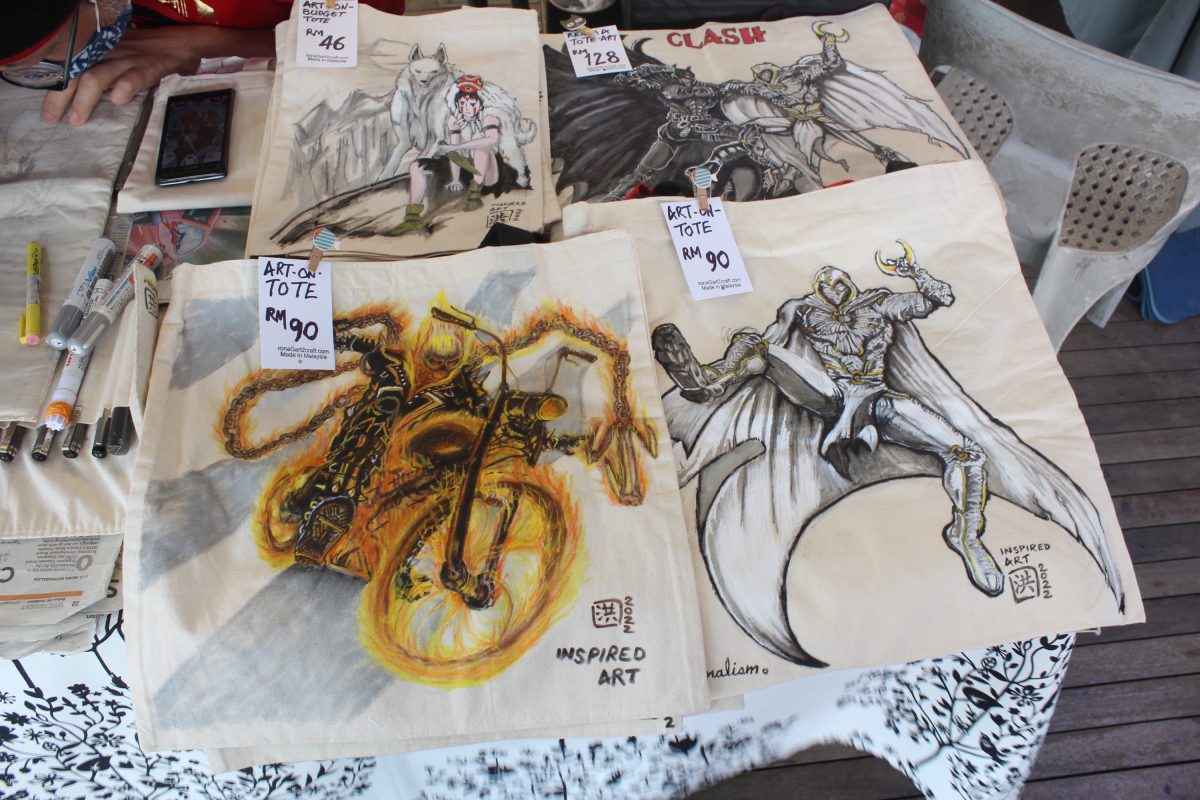 If not for a board that stated 100% Handmade Scented Candles, I would have thought I was staring at cupcakes and tiramisu. The owner of Candle & Crafty Art cackled at my surprise that everything was made from natural soy wax and beeswax.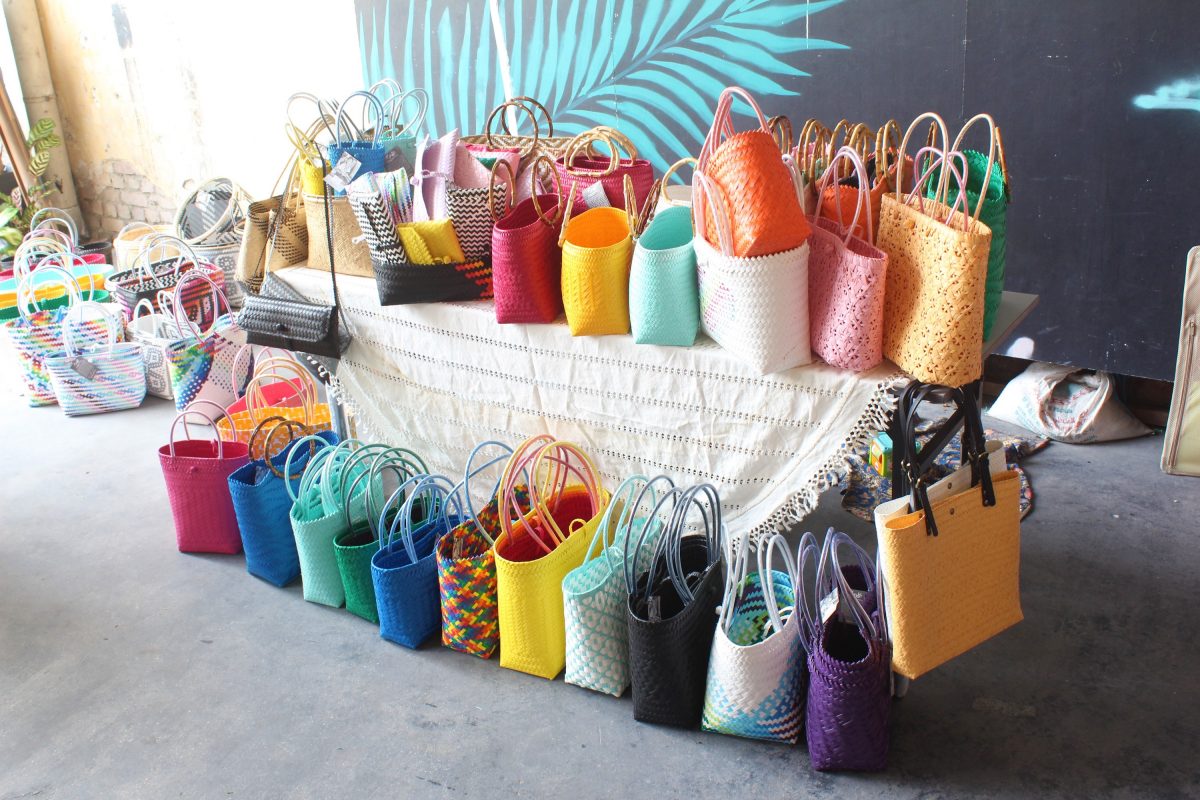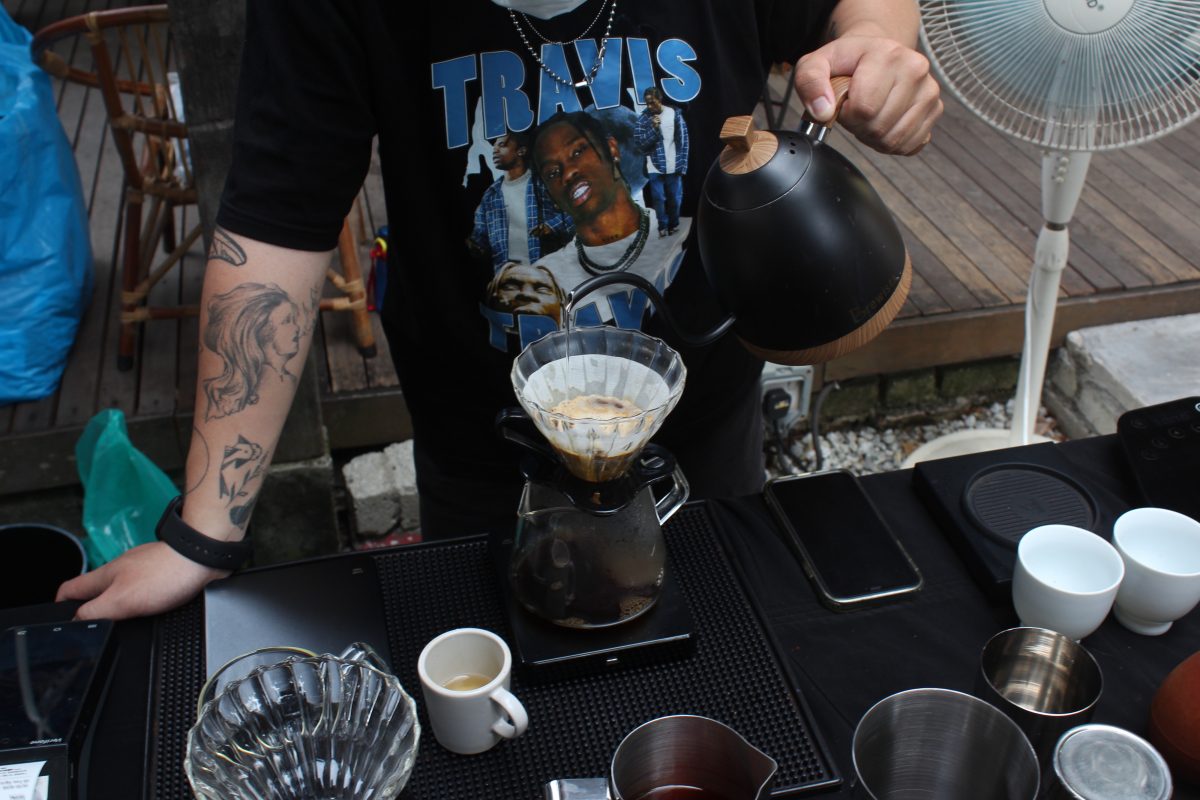 From a distance, Glitterydaisyy appears like a regular jewellery kiosk but the closer you get, you slow down to appreciate each design. Felicia, the maker of the handcrafted polymer clay jewellery, described the time-consuming measures placed on each wearable art piece.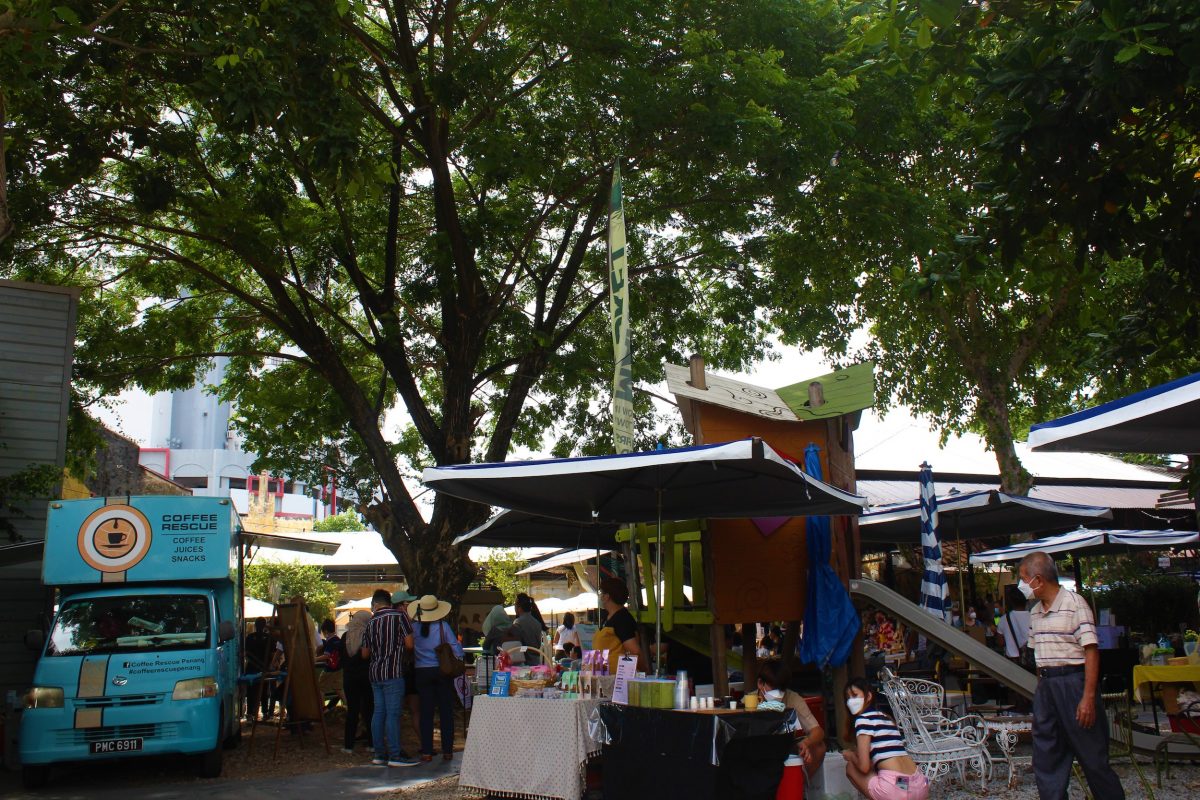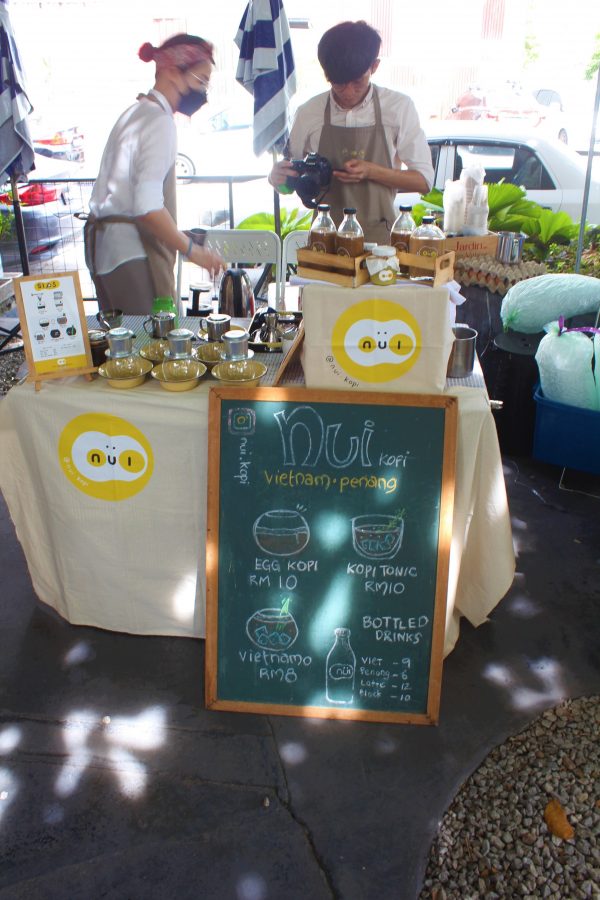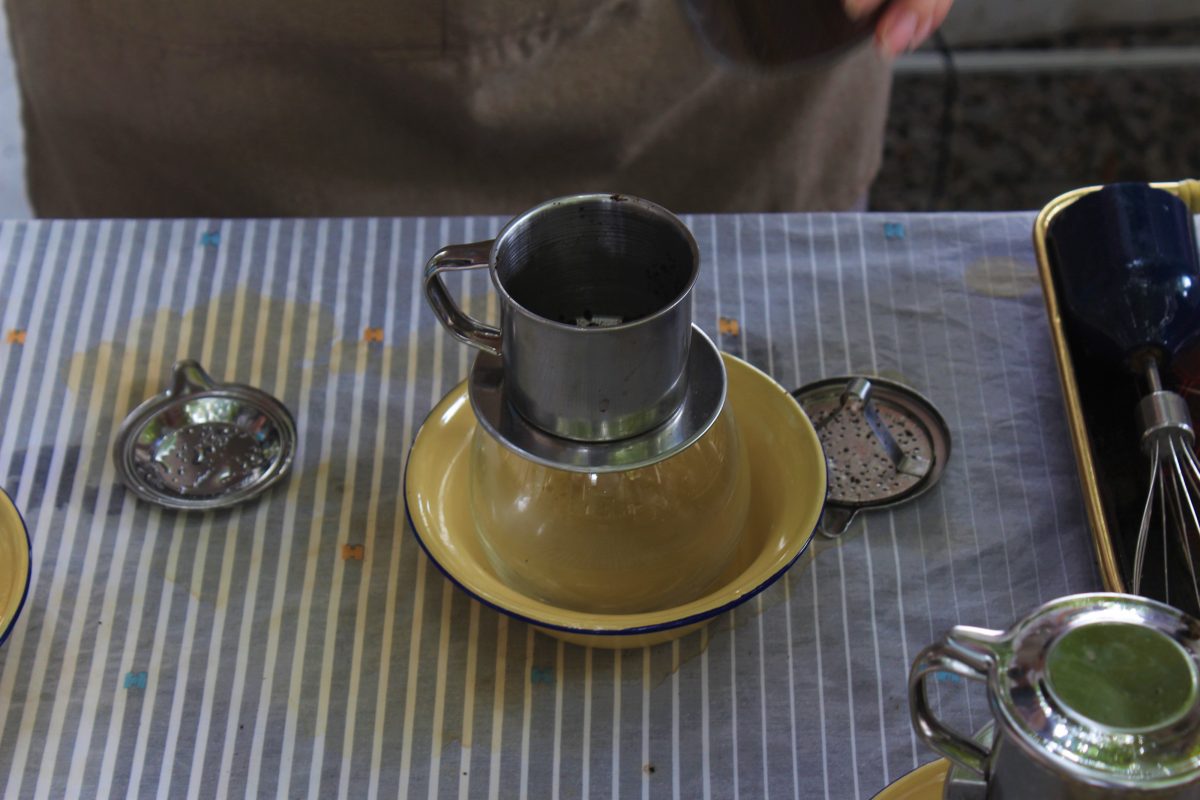 Meanwhile, WanjiArts got me thinking that coasters are no longer an afterthought to make your kitchen beautiful. As I admired the lightweight collections, a queue was piling up at the Tarot Card Reading booth for a peek into one's past or future, and the stall right next door had people enquiring about their natural artichoke tea. Even with a steady crowd of weekenders, a burst of cheering would be heard sporadically over all the noise when a cornhole player scored points!
A CULINARY JOURNEY
Wandering the length and breadth of the market got me famished pretty quickly, so I two spring rolls – seafood and spicy ramen, served with dipping sauces. The accompanying mint sauce gave the dish a refreshing kick, complementing the savoury goodness of the noodles and prawns.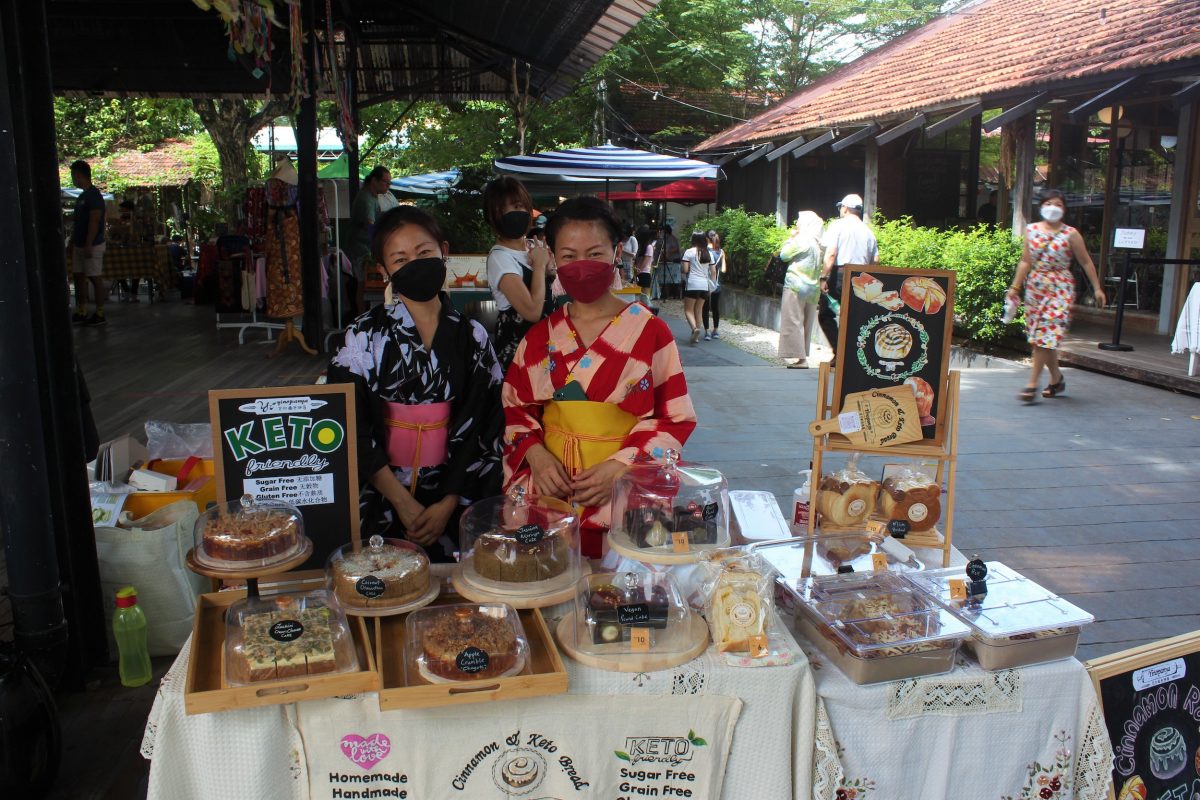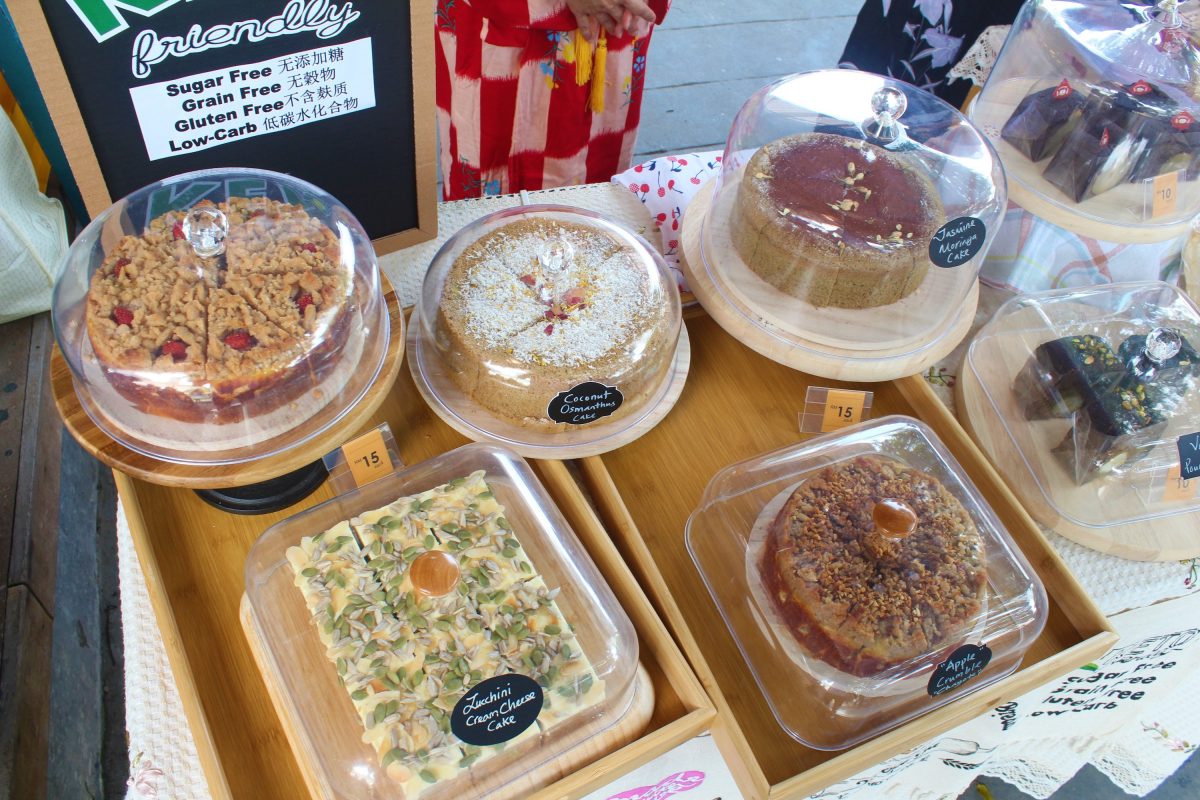 For a proper stomach fill, options abound. From freshly baked lasagna and potato croquettes to mango sticky rice and coconut ice cream, fresh oysters and homemade noodles, it's hard to pick just one or two items. The hankering for nasi lemak became overwhelming for me and I had to relent and line up for Nasi Lemak Rempah which coincidentally, had the longest queue. I knew I made the right choice as the chicken was juicy and tender, and went perfectly with the sweet-savoury sambal on the fragrant rice.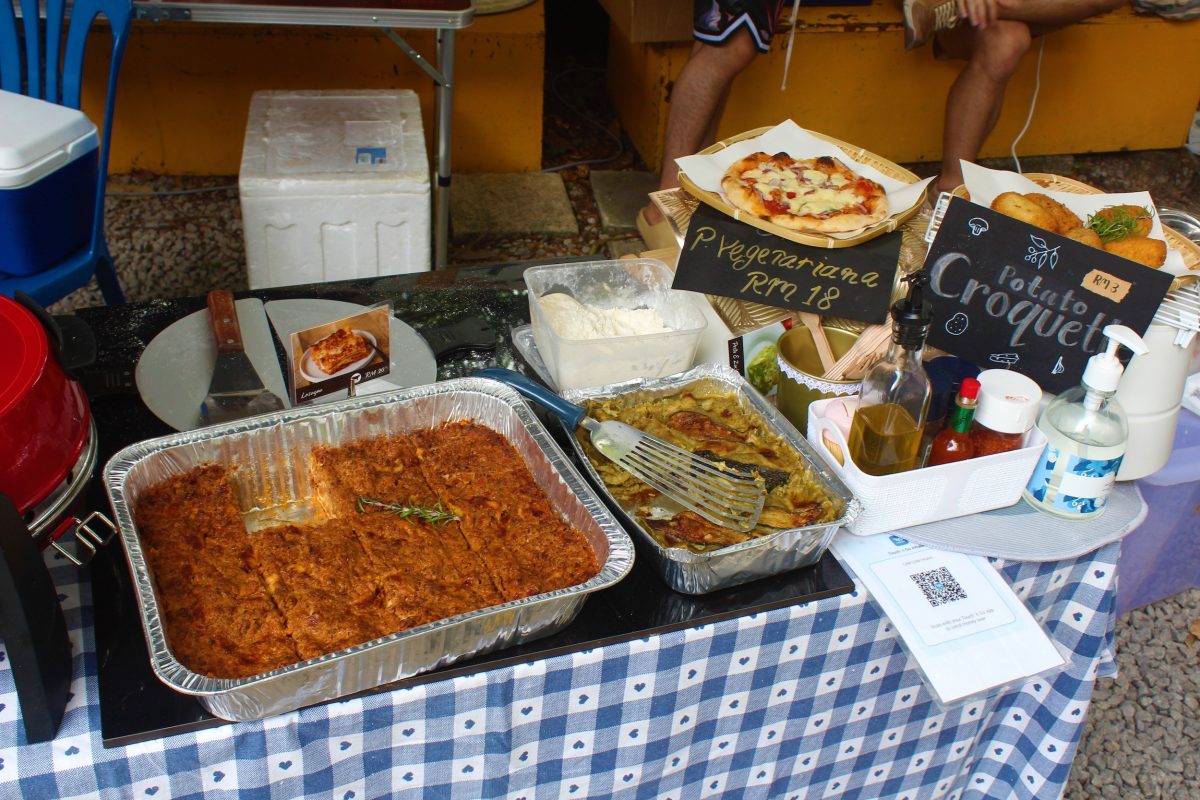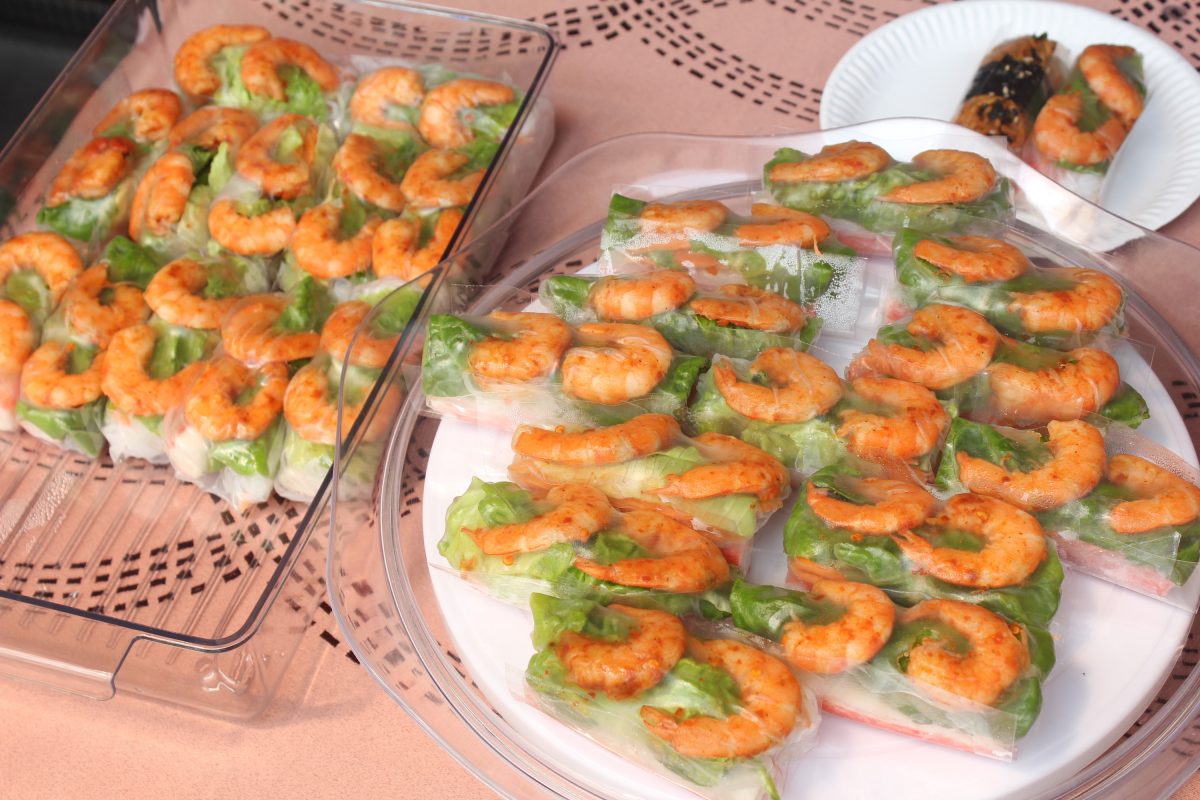 Coffee was definitely the best-selling beverage, and I can understand why. For these baristas, it's not only about getting caffeine from cup to palate – it's about conveying the process with preciseness, which is always a joy to watch. The smell of freshly brewed beans and orders of egg coffee at a Vietnamese coffee booth piqued my interest. Since egg coffee sounded a little too intense for me, I selected an iced Viet Coffee instead, made with traditional Vietnamese phins.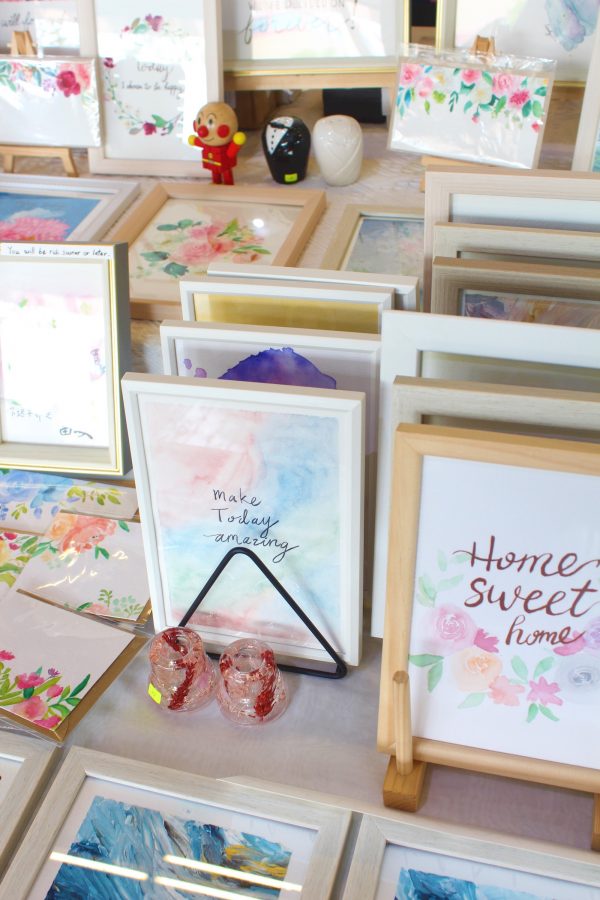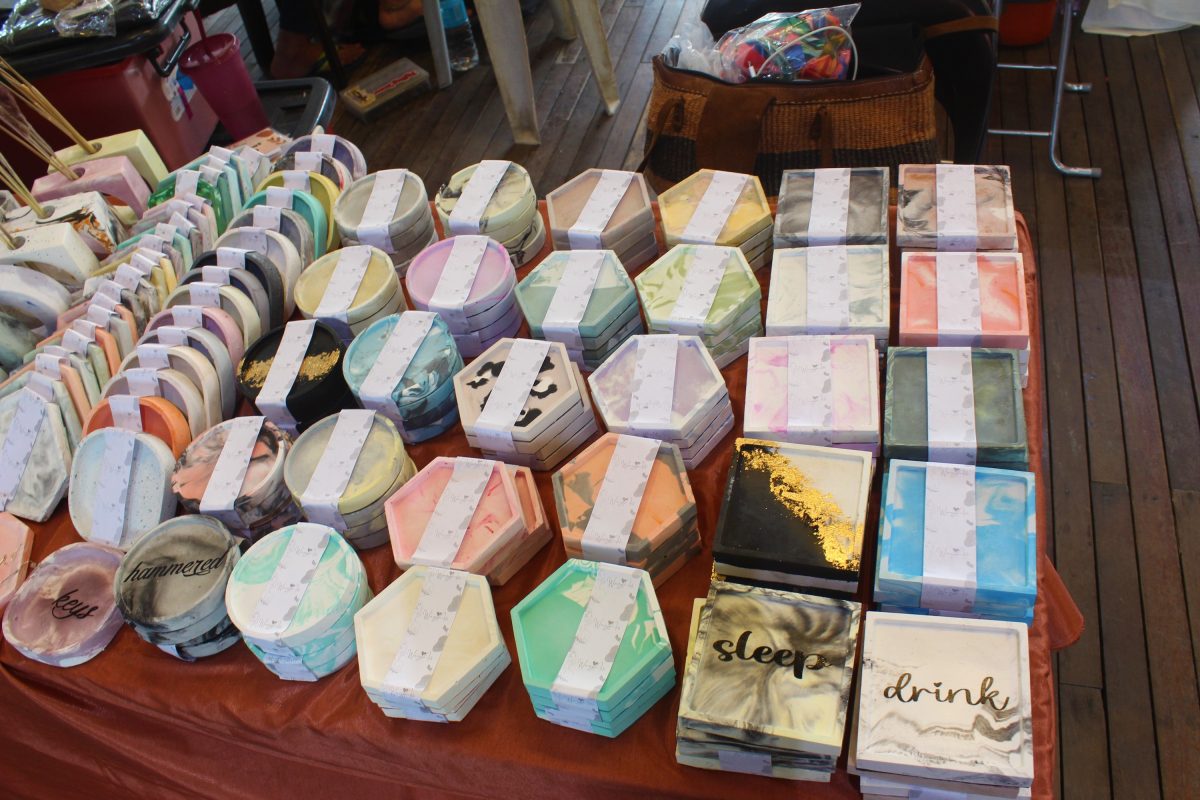 This humble-looking instrument seemed like a crossover between a pour-over and a French press. From my observation, just a bit of hot water was added to cover the coffee grounds on the press disk, which sits above the phin. The rich concentrate is then mixed with milk and finished with ice cubes, resulting in a strong, velvety and thick brew – living up to the belief that coffee is energy.
VARIETY TAKES THE CAKE
There's always room for dessert as they say, and who can say no to a great slice of cake when the opportunity arises. At Hin Depot, different bakers display what's exciting or comforting for the day and the spread includes fascinating and delicious options such as zucchini cream cheesecake, coconut osmanthus cake and classic apple crumble. Here you'll find vendors like Yinopanga who include keto-friendly menu options as well as sugar-free, grain-free, and gluten-free baked goods.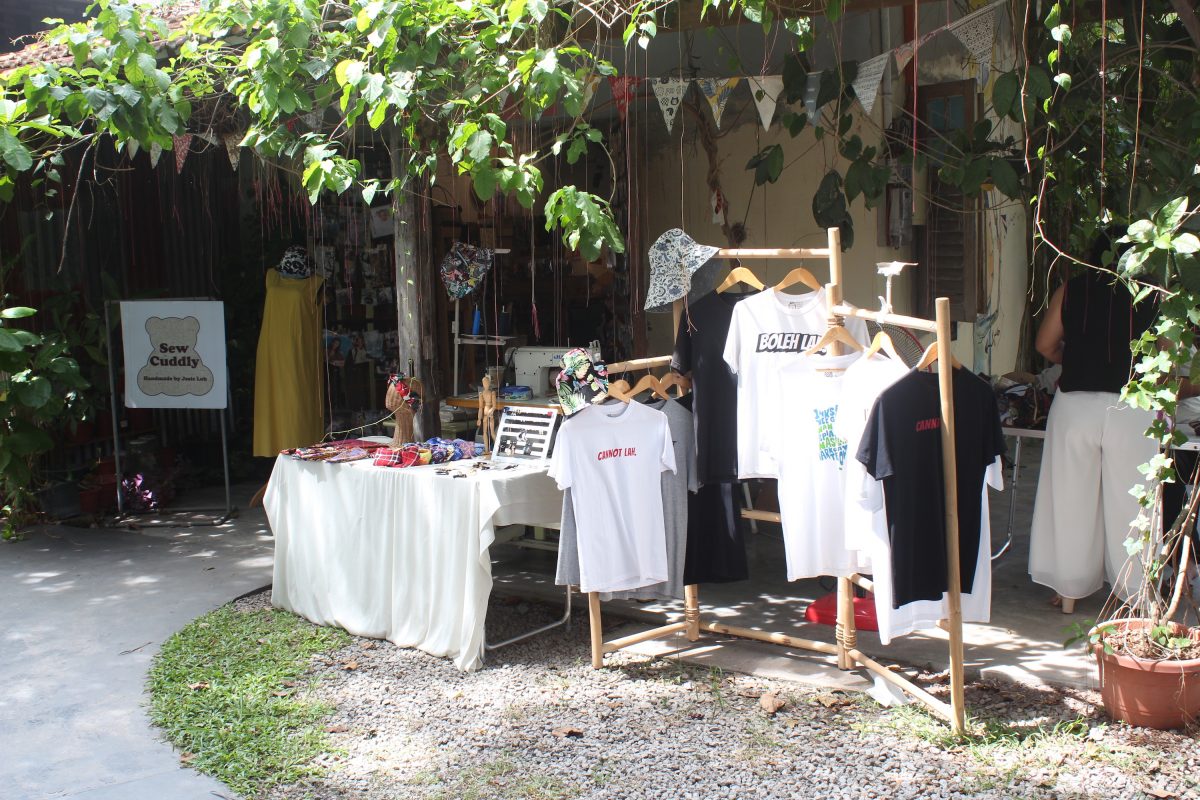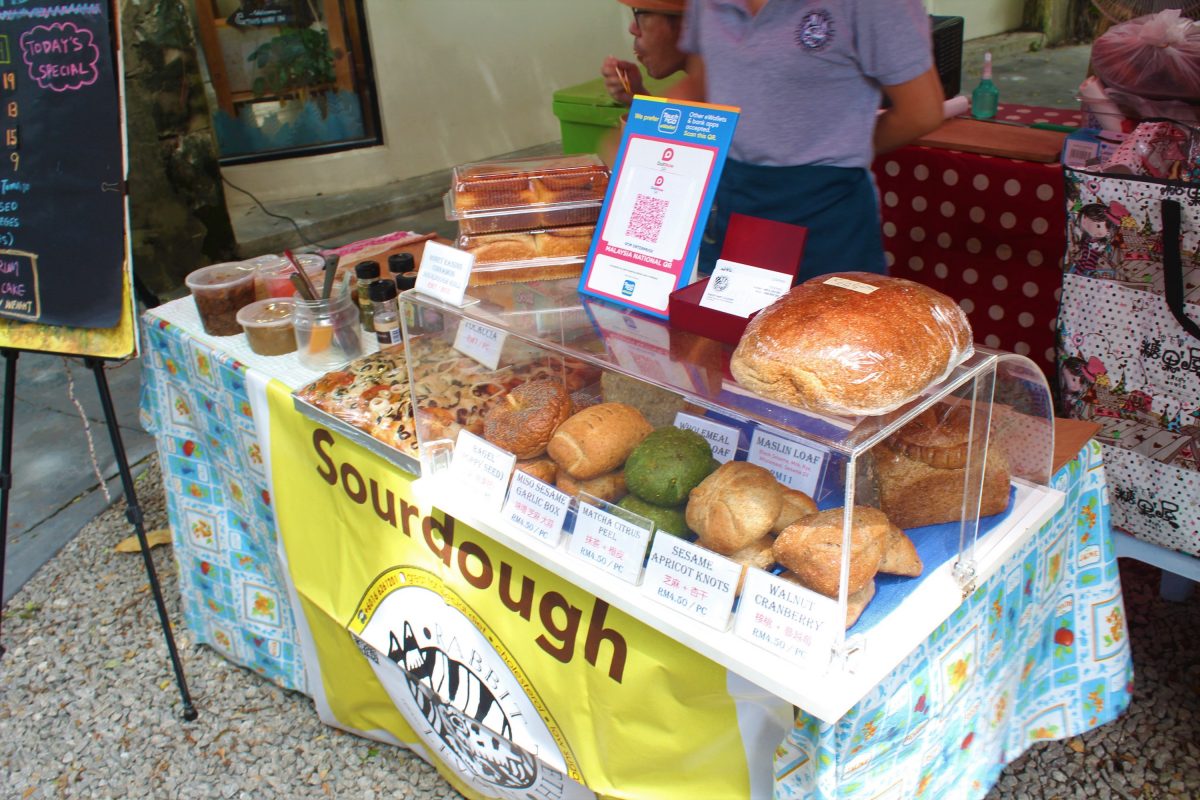 Perhaps the most eye-catching cake I've ever seen here was a watermelon cake by Hey Jojo. Kids were starstruck by this Australia-inspired dessert, which has dacquoise, rose-scented cream, watermelon, strawberries, pistachios and French rose petals. I on the other hand, decided on my cake fix which was Aunty Jo's signature fruit cake and banana walnut cake because I needed both. The fruity slice was delicious, and the banana version was a tad creamier which gave me a great balance of flavour and texture.
MAKING A COMEBACK THROUGH ART
The origin of Hin Bus Depot dates back to 1947 along Brick Kiln Road (now known as Jalan Gurdwara), as it was built to operate and maintain the famous blue motorbuses. These buses were a crucial part of the colonial government's efforts to restore Georgetown after World War II, and the private company's buses plied the Prangin-Teluk Bahang route on the island. In the 1970s, when George Town vastly had Victorian and Georgian architecture, this depot stood out with its attractive art deco style.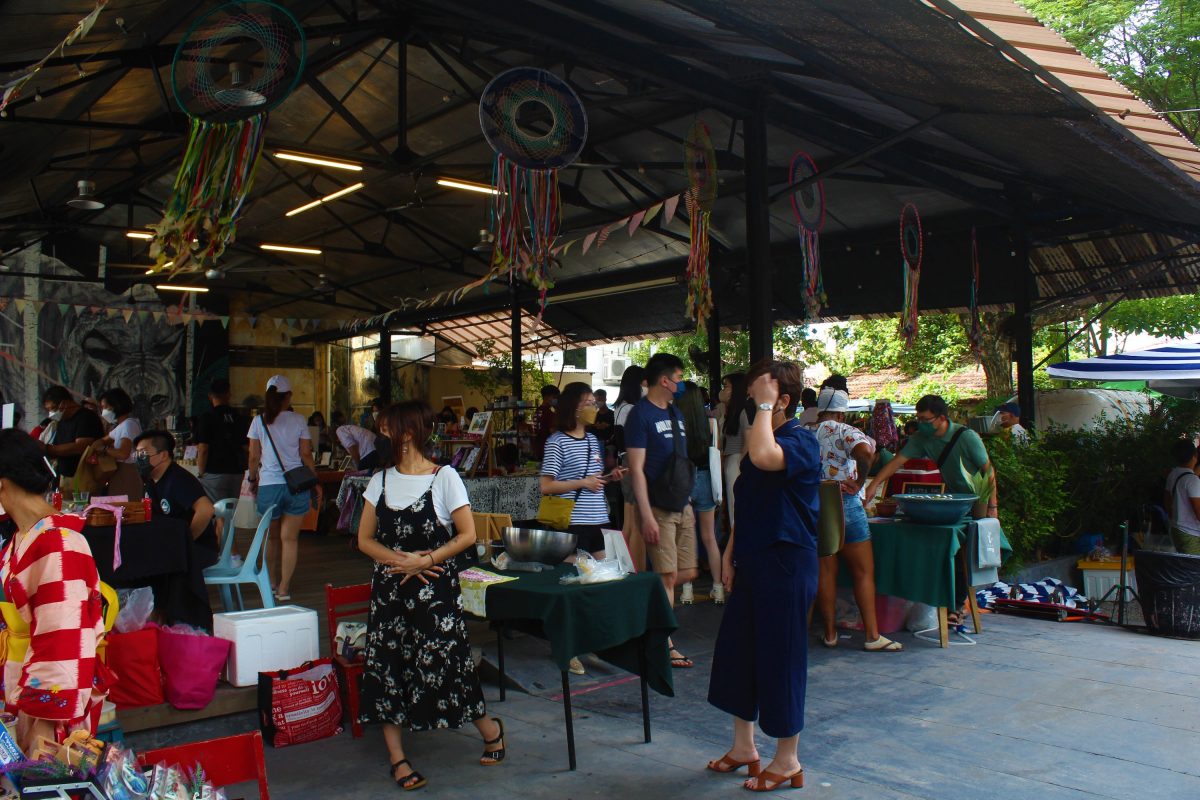 After falling into disuse for years, an artist's appeal brought this derelict bus depot into the limelight. Ernest Zacharevic, the man behind Penang's famous street murals, was looking for a space for his first solo exhibition. Following a series of turndowns, the young Lithuanian set his sights on Hin Company Bus Depot.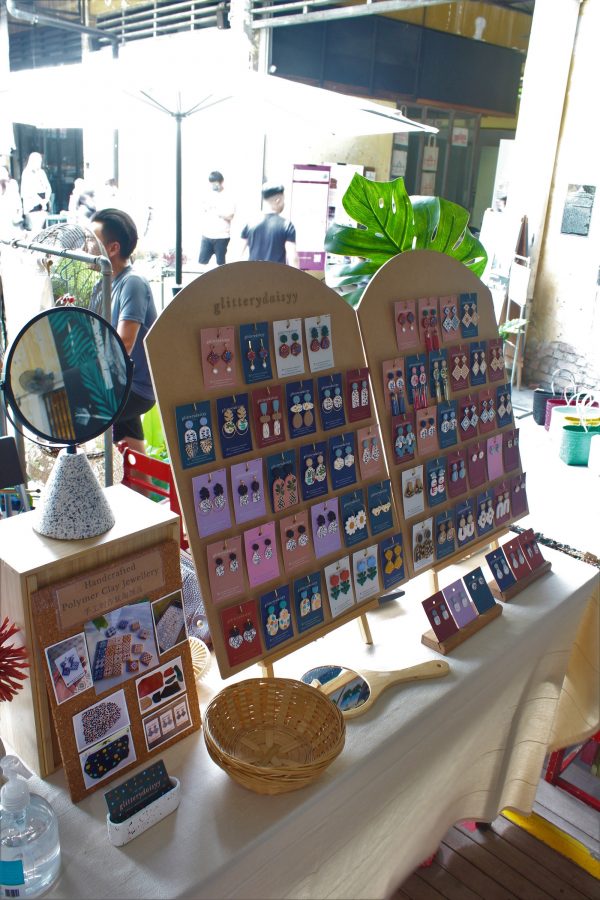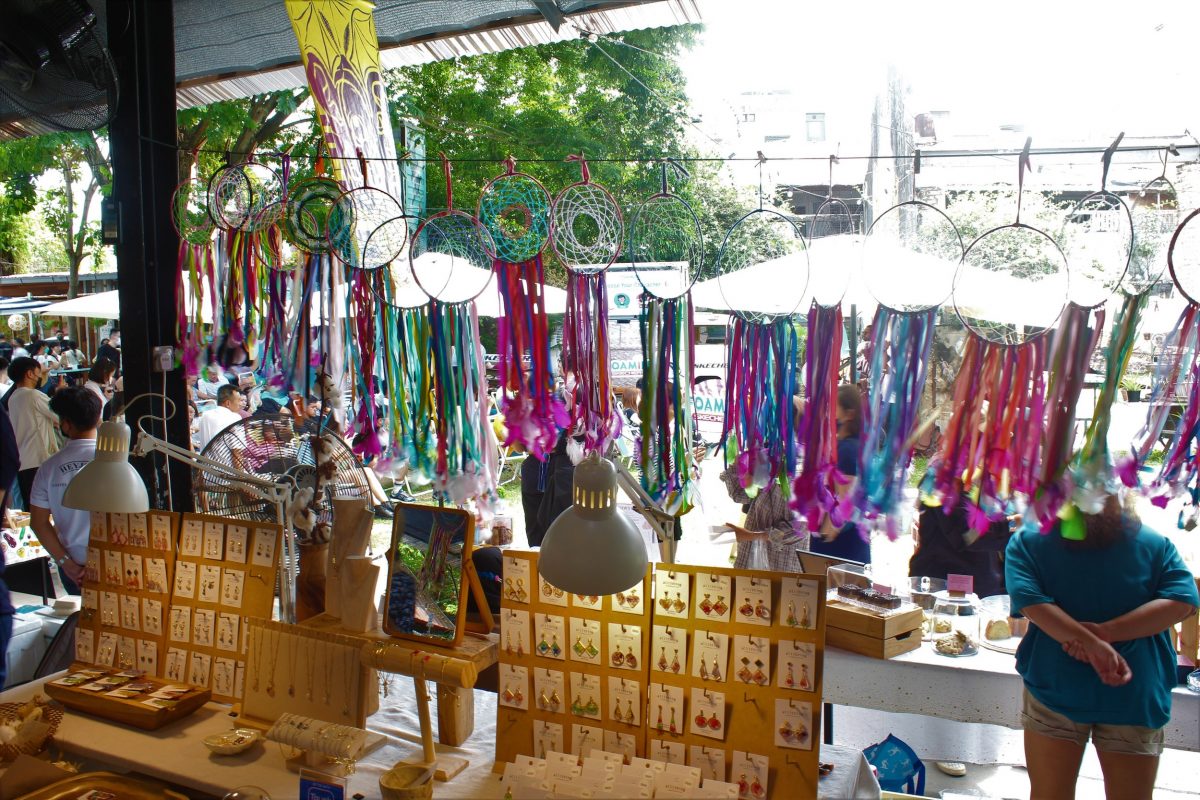 The original structure of the building could not be recognised totally but with minimal renovations, the former depot stood once again with its old-world charm and a new purpose. On the 17th of January 2014, Ernest Zacharevic held his exhibition, titled "Art Is Rubbish Is Art." The event featured artworks made from preloved junk items, discarded products, and street collectibles. Not only did the idea of the exhibition match the integrity of the location, but it set a path for what Hin Bus Depot is today.
FOOD, FASHION, AND SHOPPING
The 60,000 sq-ft space is also home to numerous cafes, shophouses, and even a skate ramp. Within the grounds, I stopped by Sew Cuddly and realised that they were the reason behind the many attendees' batik-styled hats, colourful bags, and face masks. These handmade collections extend to softies and plushies that are suitable for babies, kids, and adults.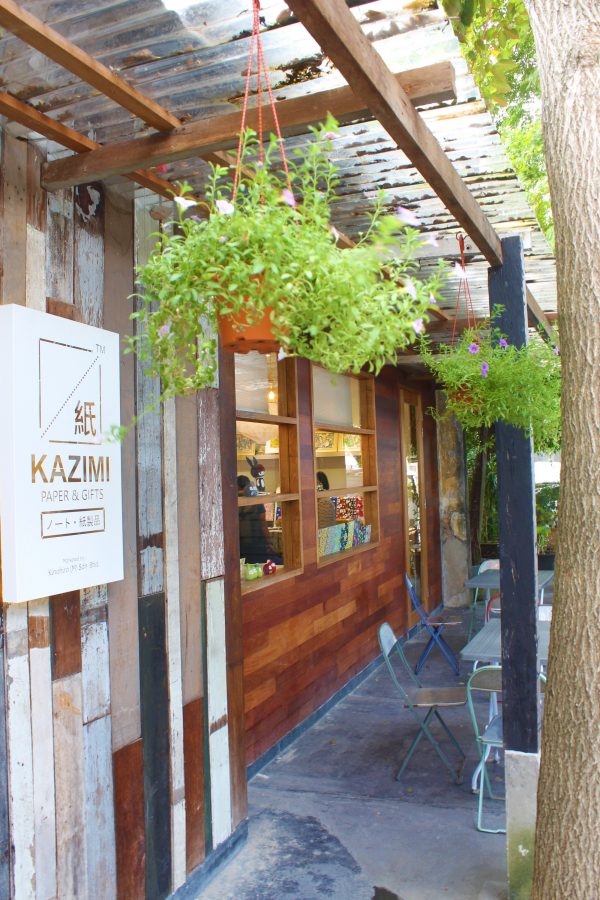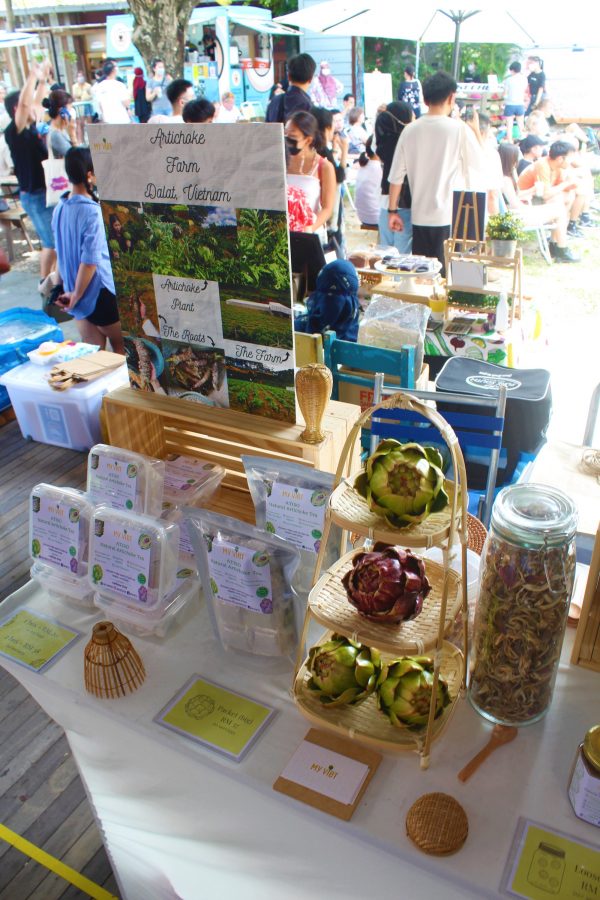 Another thing I realised is that children weren't shackled to mobile phones and Kazimi played a big part in it. In this store, kids and parents are hypnotised with all the exquisite wrapping paper, notebooks, handmade fabric books, and stationery. It felt like a realm of its own, carefully curated based on the owner's desire, who worked in a paper mill for over 20 years as a graphic designer. As with most stores in Hin Bus Depot, you get an incentive that makes you connect with the product itself – passion.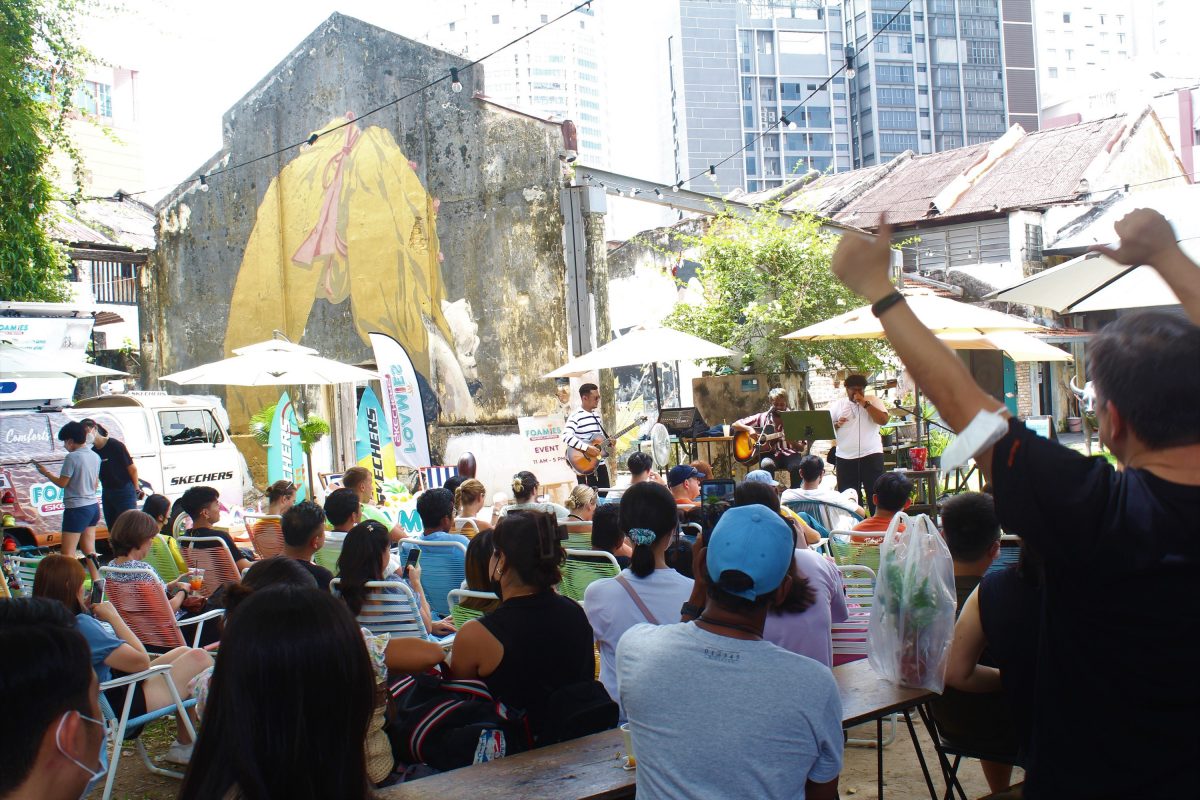 It is no secret that some of the best eateries on the island are found here. Bricklin Cafe & Bar is a good place to unwind over pasta and coffee while taking in the essence of the depot through exposed brick walls and floor-to-ceiling glass windows. Having seen the word "handcrafted" popping up quite often, Creameal Handcrafted Ice Cream wasn't out of place. If not for my nearly exploding stomach, I could have eagerly chomped down on scoops of Earl Grey Lavender, Belgium Chocolate, and Butterscotch Almond over a bed of homemade waffles. Another great reason to revisit, I guess.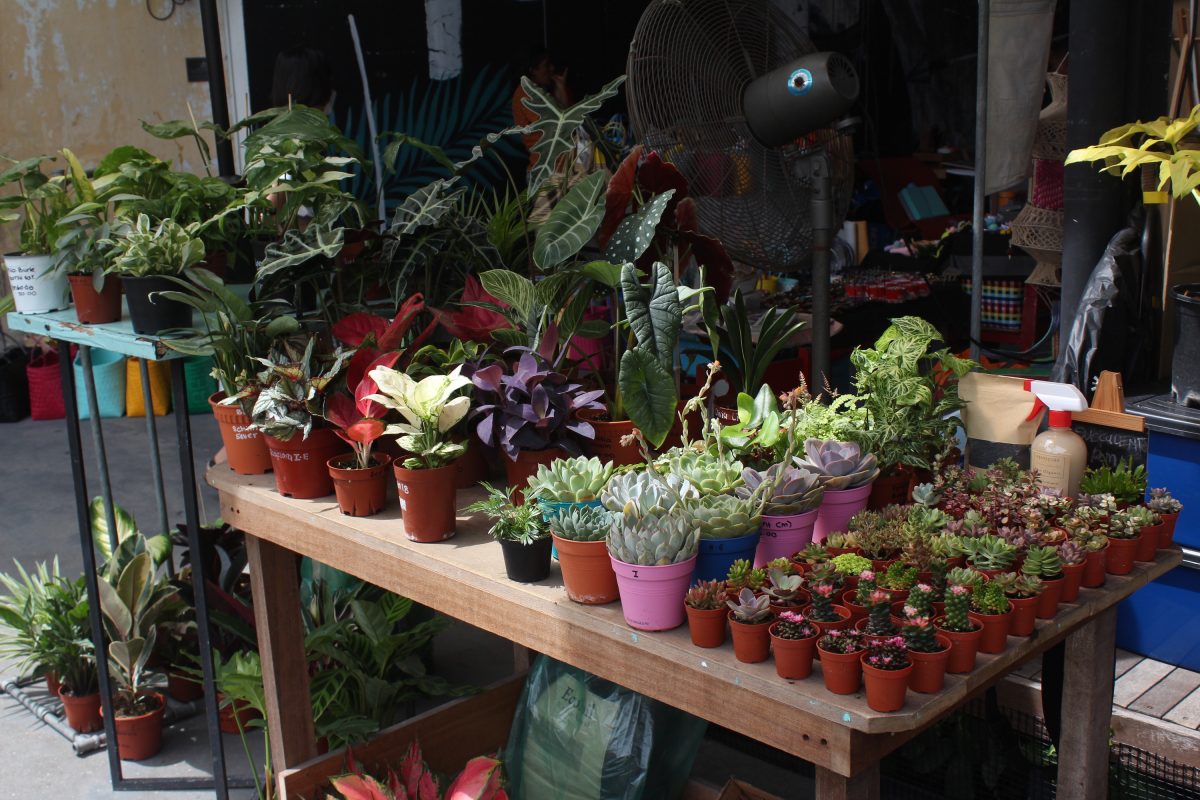 I left fully having enjoyed the blend of nostalgia and excitement that comes with community-driven spaces like Hin Bus Depot, and I look forward to see what else pops up the next time I'm there.
---
"ExpatGo welcomes and encourages comments, input, and divergent opinions. However, we kindly request that you use suitable language in your comments, and refrain from any sort of personal attack, hate speech, or disparaging rhetoric. Comments not in line with this are subject to removal from the site. "
Comments