Some might still question the idea of having a breast augmentation procedure in Malaysia. However, people are becoming more open about considering and pursuing such options – for a number of reasons.
Undergoing breast augmentation is not only about vanity. Yes, of course it can be in some cases, but there are many other reasons why women choose to go through with this procedure.
BREAST AUGMENTATION IN MALAYSIA: A QUICK GUIDE
There are many reasons for getting a breast augmentation done in Malaysia. The most common reason for breast augmentation is women want to improve the size and shape of their breasts. If you do decide to undergo breast augmentation in Malaysia, you need to do your research.
One aspect of your surgery that needs thorough consideration is getting the right breast implants. Breast augmentation can help in correcting aesthetic problems brought by factors like age, pregnancy, or weight loss. Some women also experience great unevenness with their breasts' size or shape (see source 1). Having implants can help aid such issues.
For cancer survivors, especially those who have undergone a mastectomy, breast implants have a more reconstructive purpose. Procedures such as breast reconstruction can help with restoring the look of their breast.
IMPLANT SURFACE
The implant is the foundation of a breast augmentation surgery. As the demand for breast augmentation steadily increases in Malaysia, there are many choices for breast implants out there.
There are several factors you need to consider in choosing breast implants, like size, projection, shape, safety features, and more. Knowing more about these details can also assist you in which brand of implant you might go for, and within any brand, there's a wider array of options that you can further choose from.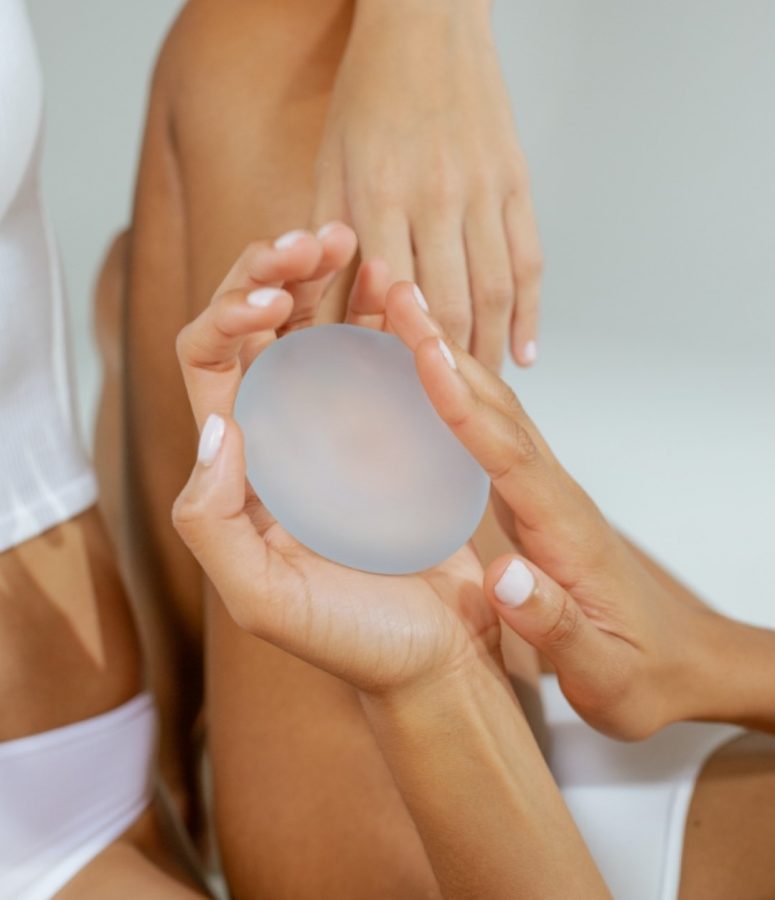 Your preferred plastic surgeon can help you with this, but you as the patient should have a discerning eye on what implants will be placed in your body. One tangible aspect of breast implants you can look out for is their surface. The implant surface is essentially the texture of the implant shell. There are three common implant surfaces available in Malaysia:
Smooth
As the name suggests, these implants have a smooth exterior. It is usually not as thick as textured implants, creating a softer and more natural feel.
Because of its smooth surface, it has greater mobility within the breast pocket. However, the same quality also makes it susceptible to aesthetic issues such as lateral slip (drifting to the side of the breast) and bottoming out (downward displacement of the implant).
Smooth implants are also found to have a higher risk of capsular contracture. The formation of connective tissues around the capsule are aligned to the surface of the implant in a planar arrangement, allowing for contraction to develop (see source 2).
Textured
Textured implants have a rougher surface compared to smooth implants. They are often compared to sandpaper. It's also thicker, creating a firmer feel once implanted.
The textured surface allows for the implant to adhere to the breast tissues, restricting any sliding movement of the implant (see source 3). These same properties disrupt the planar arrangement of the implant in its pocket, minimising the risk of capsular contracture.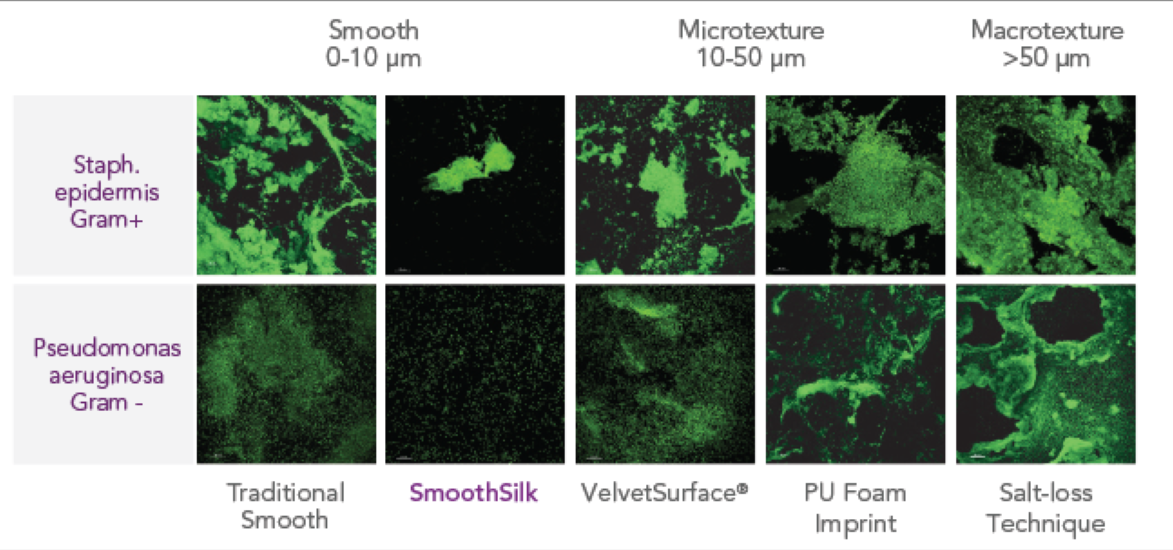 SmoothSilk/SilkSurface
This is the sixth-generation Ergonomix Implant type that is used for breast augmentation in Malaysia. It is a nanotextured implant surface done through 3D Nanotechnology Imprinting, wherein it utilizes fine points to create an equal surface throughout the implant.
So, technically, it has a nanotexture, but it's so fine that it is already categorised as smooth implants. This type of surface can only be found in Ergonomix Implants. Aside from aesthetics, the SmoothSilk/SilkSurface is designed to enhance biocompatibility (interaction with living tissues, see source 4).
HOW TO ENSURE THE SAFETY OF IMPLANTS?
Some of the common breast augmentation complications in Malaysia includes: Capsular Contracture, BIA-ALCL, Late Seroma, Breast Implant Rippling, and Breast Implant Rupture.
If you are deep into your research, you might've come across some news about the recall of certain breast implants due to the case of BIA-ALCL (Breast Implant-Associated Anaplastic Large Cell Lymphoma). It is a rare type of lymphoma that can develop around breast implants (see source 5)
In Malaysia, Ergonomix Implants have the Q Inside Safety Technology (Qid). It is an RFID micro transponder embedded in the implant, which uses radio waves to provide an Electronic Serial Number (ESN) that can be read by an external handheld reader. It can retrieve essential implant information (such as serial number, manufacturer name, date of manufacture, implant model, size, and volume) through a non-invasive procedure.
Qid helps with the authentication of implants, making sure that you did get the implants you want and it is not a knock-off. It also comes in handy if you avail the warranty that comes with your breast implants.
DO BREAST IMPLANTS COMES WITH A WARRANTY?
Not all breast implants come with warranties. But if you are choosing the Ergonomix implants for your breast augmentation to be done in Malaysia, it does come with a set of warranties.
First, it has the Always Confident Warranty, which covers cases of rupture for the lifetime of the implant. It provides replacement implants free of charge as per the surgeon's recommendation. Secondly, it also comes with Product Replacement Policy for Baker grades III or IV capsular contracture for 10 years after the breast augmentation. It provides replacement implants free of charge.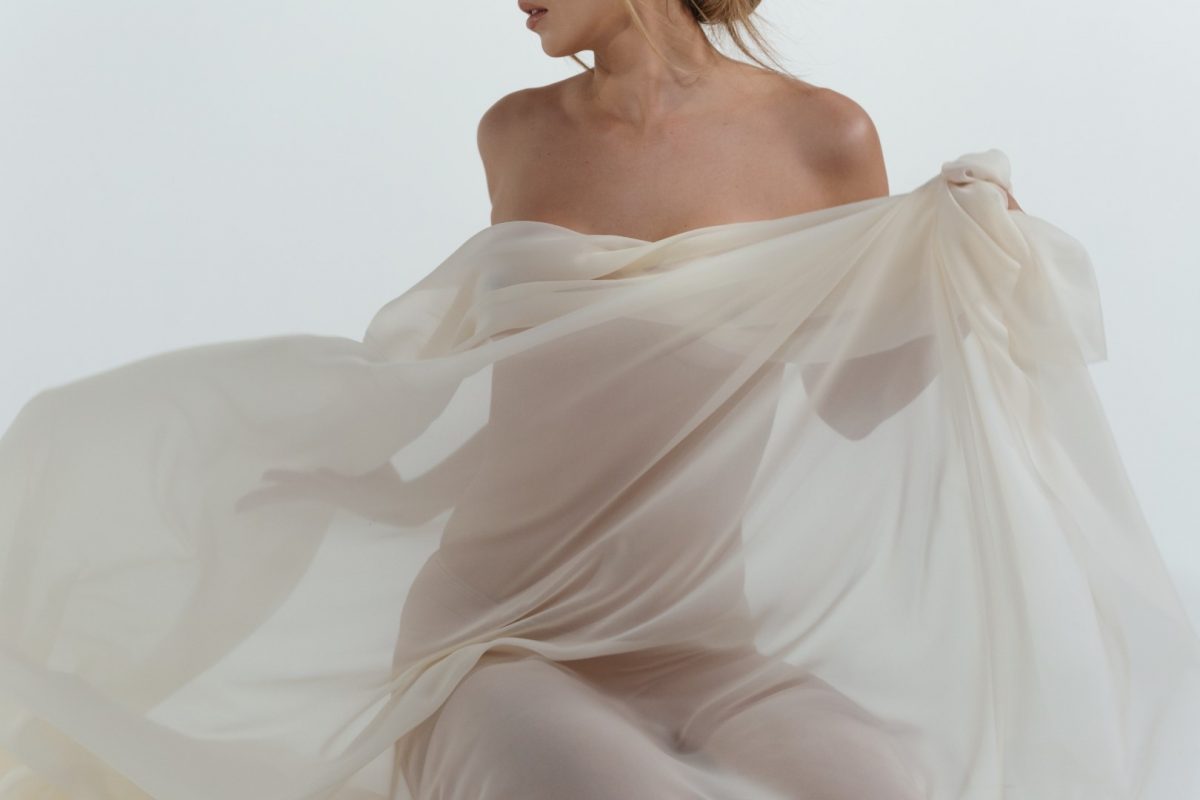 First Year Free Coverage
If you have implants with Q Inside Safety Technology (Qid), you're eligible for the First Year Free Coverage. All you need to do is to register your implant within 90 days after your surgery. It comes with the Always Confident Warranty and Product Replacement Policy, and financial assistance within the first year, terms and conditions apply.
Furthermore, they also offer extended warranty programs in which you can enroll.
WHERE CAN YOU DO BREAST AUGMENTATION IN MALAYSIA?
For every procedure, it is advisable for patients to seek professional consultation and guidance with experienced surgeons to make the right informed decision. Below are a number of certified and recognised medical facilities which offer these implants:
The content of this article is for informational purposes only, and is not intended or implied to be a substitute for professional medical advice, diagnosis, or treatment. Always seek the guidance of your doctor or other qualified health professional with any questions you may have regarding your health or a medical procedure.
SOURCES:
1. Mayo Clinic. (2021, February 9). Breast Augmentation. https://www.mayoclinic.org/tests-procedures/breast-augmentation/about/pac-20393178
2. M Bradley Calobrace, MD, Michael R Schwartz, MD, Kamakshi R Zeidler, MD, et al. Long-Term Safety of Textured and Smooth Breast Implants. Aesthetic Surgery Journal. 2017. Volume 38, Issue 1, January 2018, Pages 38–48
3. Gabriel, Allen MD, FACS; Manahan, Michele MD, MBA, FACS; Colwell, Amy S. MD, FACS. Introduction to "Management of Patients with Textured Implants". Plastic and Reconstructive Surgery: May 2021 – Volume 147 – Issue 5S – p 5S-6S
4. Doloff JC, Veiseh O, de Mezerville R, et al. The surface topography of silicone breast implants mediates the foreign body response in mice, rabbits and humans. Nature Biomedical Engineering. 2021;5(10):1115-1130. doi:10.1038/s41551-021-00739-4
5. Wang, C., Luan, J., Panayi, A.C., et al. Complications in breast augmentation with textured versus smooth breast implants: a systematic review protocol. Published online 2018 Apr 10. doi: 10.1136/bmjopen-2017-020671
---
"ExpatGo welcomes and encourages comments, input, and divergent opinions. However, we kindly request that you use suitable language in your comments, and refrain from any sort of personal attack, hate speech, or disparaging rhetoric. Comments not in line with this are subject to removal from the site. "
Comments