The attack in a small town called Uthai Sawan left a reported 38 dead in total, most of whom were young children.
A former policeman, who was fired from the force earlier in 2022 on drug-related charges, killed more than three dozen people, including 24 young children from two to five years old, in a horrifying knife and gun attack at a daycare centre in Thailand on October 6, later shooting and killing his wife and young son before turning the pistol on himself.
The death toll, including the assailant, was placed at 37 or 38 by most news sources.
Police said most of the children, who included toddlers as young as two, were stabbed to death. The other victims, all adults, included at least two childcare staff and one district official. Photographs showed bodies of the victims covered in sheets on the floor of the daycare centre in Uthai Sawan, a small town of less than 6,000, located about 500 km northeast of Bangkok, and south of Vientiane, the capital of Laos, just across the border.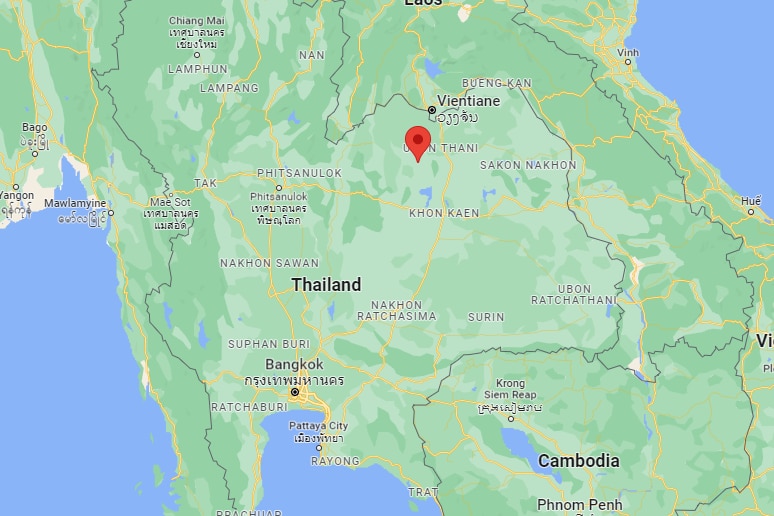 Most of the deaths were the result of "stabbing wounds," local police chief Major General Paisan Luesomboon told CNN. First responders told journalists of the grim scene that awaited them – most injuries were to the head, they said. The attacker forced his way into a locked room where the children were sleeping, a district official said. She said a teacher who was eight months pregnant was also stabbed to death.
"It's a scene that nobody wants to see. From the first step when I went in, it felt harrowing," Piyalak Kingkaew, an experienced emergency worker heading the first responder team, told Reuters. "We've been through it before, but this incident is most harrowing because they are little kids."
Police identified the assailant as 34-year-old former sergeant Panya Khamrab, who was dismissed several months ago over drug allegations.
He had been in court earlier in the day on a drugs charge and had then gone to the centre to collect his child. When he couldn't find his child, authorities say, he began his attack.
The motive behind the attack is as yet unclear – and will quite likely remain so – but after the rampage at the daycare centre, the former policeman drove home and shot his wife and child, before then taking his own life.
According to reports from MSN, King Maha Vajiralongkorn and Queen Suthida were expected to fly north from the Grand Palace in Bangkok today (Friday) to meet the families of the dead and the injured, the latter of whom are still receiving medical care in Nong Bua Lamphu Hospital.
Their visit was preceded by that of the country's prime minister, Prayut Chan-o-cha, who arrived earlier on Friday to meet with grieving families at the relief centre which was set up by the government.
Thailand is well-accustomed to a certain measure of underlying tension, something perhaps unavoidable in a nation governed by leaders of a military coup, but shocking violence like that perpetrated on Thursday is rare. The last mass killing event in Thailand was about two years ago, when a former soldier went on a rampage at a military site before targeting shoppers at a mall in Nakhon Ratchasima Province,.
Gun laws are strict in Thailand, and possession of an illegal firearm carries a prison sentence of up to 10 years. However, legal gun ownership is high compared with most other countries in Southeast Asia, including Malaysia. Illegal weapons, many brought in from strife-torn neighbouring countries, are rather common, and Thailand is generally known to be a conduit for the flow of the relatively few illegally obtained firearms that make their way into Malaysia.
WERE DRUGS A CONTRIBUTING FACTOR?
Some reports said the attacker was in a "manic state" during the rampage. It's not known what, if any, mental issues that Khamrab may have been suffering from, though it was believed he had a long-term drug problem – something that's been an increasing problem in the country's north, near the border and the so-called Golden Triangle, recognised as a regional hub for illicit drugs.
Last year, officials seized a record amount of methamphetamine – nearly 172 tons – in East and Southeast Asia in 2021, including the first haul of over one billion methamphetamine tablets.
"There's a lot of manufacturing going on in the Mekong sub region, and there's also a lot of trafficking through Thailand," said Gregory Raymond from Australian National University. "So all of that means that there [are] more people who are developing problems with methamphetamine, and I think that has to be seen as a pretty significant cause of what's happened here."
The mix of drugs and mental health issues, particularly among law enforcement divisions, is a problem Thailand needs to address, he added.
"Thailand might have to start to think more about how it manages mental health amongst professionals, particularly those who have access to guns, or who have become used to having used to having violence as a kind of tool for their, their occupation."
For now, Thailand is a nation united in grief and shock as it buries its dead and tries to somehow come to terms with what is the worst such attack in its history.
---
Reporting from Reuters, CNN, MSN, Yahoo News, and in Thailand, journalist Nutnicha Suwanchinda, all contributed to this article.
---
"ExpatGo welcomes and encourages comments, input, and divergent opinions. However, we kindly request that you use suitable language in your comments, and refrain from any sort of personal attack, hate speech, or disparaging rhetoric. Comments not in line with this are subject to removal from the site. "
Comments