Meet Nikolas Taylor, an expat 'third-culture kid' who, having just wrapped up a GB4 racing season with a championship title, is poised at the threshold of incredible success in the fast-paced world of motorsports racing.
A rising motorsports racing star, Nikolas Taylor recently wrapped up an inaugural GB4 season in Britain with a well-earned championship – by not only amassing nine victories during the season, but by outpacing the nearest competitor by some 50 points!
It's of course a welcome championship victory for the young racer, but it's by no means the first time his talents and skills have earned him distinction on the track. Over the last several years, Nikolas has seen his future in motorsports grow clearer and clearer.
Here's his story.
It was more by chance than design that Nikolas Taylor stepped into a go-kart at the age of 10. His father had arranged a birthday trip to City Karting in Shah Alam with some of Nikolas's friends. The youngster loved it from the moment he started, and his persistence soon got him into the Kart Racing Development Programme at the track. At 13, he entered his first proper race, and a 'need for speed' gradually crept up on him as he found he had a winning knack at go-karting.
"Racing at Shah Alam Kart Circuit was the first real competitive karting championship I competed in," Nikolas recalls. "The sense of speed in the kart really brought my passion to life. The overtaking, braking late, and even the sense of racing as fast as you can. The success in the championship races really gave me the motivation to go further in my racing career."
He had always enjoyed the thrill of the track, and his nascent talent (and love for speed) was ready to be nurtured. An avid sports fan and a regular at various football academies in Kuala Lumpur, Nikolas also enjoyed swimming and represented his school, The British International School of Kuala Lumpur (BSKL), both locally and at the FOBISIA games around Asia. With a British dad and a Malaysian mum, he always had support.
Although his karting was always outside of school times, Nikolas firmly believes that the sports curriculum at BSKL was very instrumental in his general fitness and desire to succeed on a sporting level. He also won some school awards for his overall sporting ability.
The circuit at Shah Alam kept Nikolas on his racing path for nearly two years, and the Kart Racing Development Programme showed him the way with six race wins and numerous podium finishes. It had been on the cards for a while, but it was shortly after this that his family decided to move to the UK where his father, Gary, is from. The prime reason being for Nikolas to complete his schooling and University, but his dad also felt that with the way things had moved forward for his son on the karting front, there were additional opportunities available in the UK.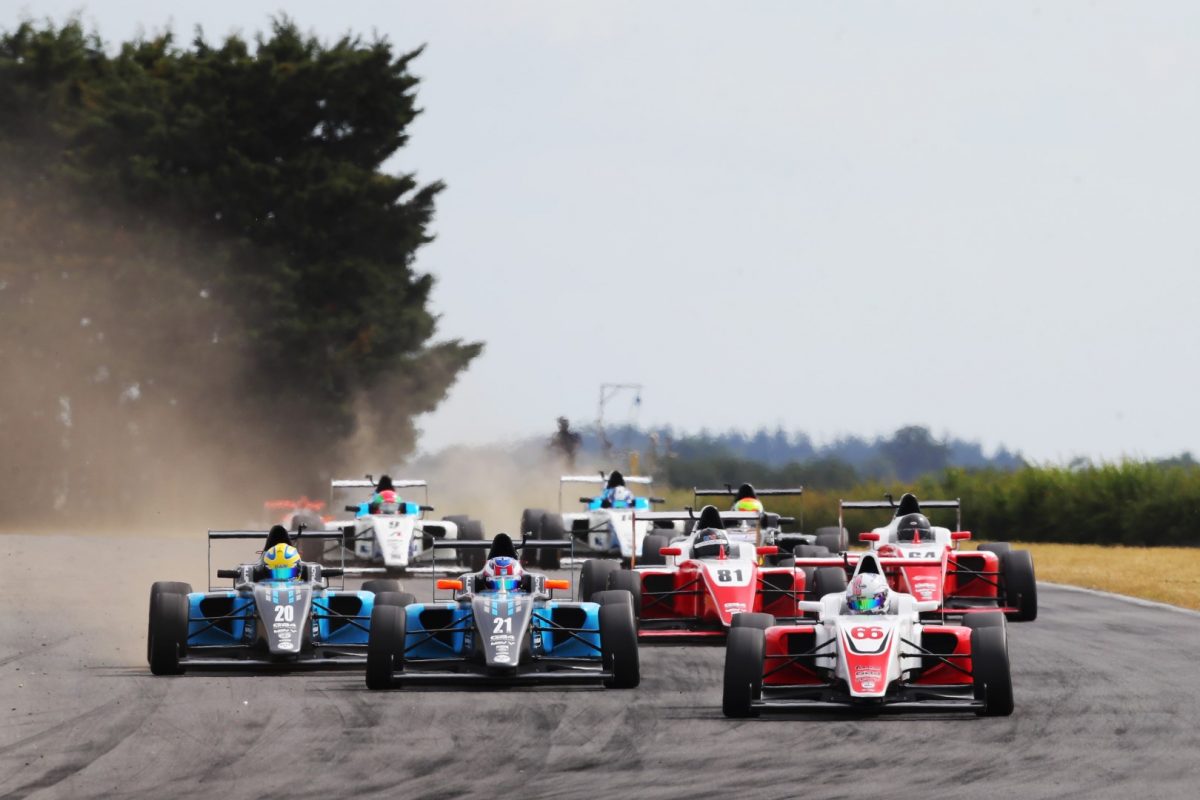 After obtaining his ARKS licence in the summer of 2018, Nikolas first joined MSports Karting Team (Lewis Hamilton's first Karting Team), and then Jade Motorsport Karting Team. Nikolas continued to perform, and after a number of high race finishes as a 'rookie,' a race manager from Arden Motorsport saw him at Whilton Mill Karting circuit and offered him a simulator test at the Young Racing Drivers Academy.
It was shortly after this that the YRDA driver coach Steve Hutchinson saw the young man's potential and enrolled him in the YRDA, where he initially had two three-hour sessions per month, driving F4 cars on the simulator. (Note that a part-owner of YRDA is Gary Horner, who is the father of the Red Bull team boss, Christian Horner!)
Nikolas quickly proved to be the fastest young driver in the academy and the fastest since Oscar Piastri (current F2 Champion and F1 reserve driver). "With all the help from YRDA, the timings show that I am now one of the fastest drivers at YRDA on the simulator using the F4 and F3 cars," Nikolas explains, crediting the guidance and training he's received to further his skills.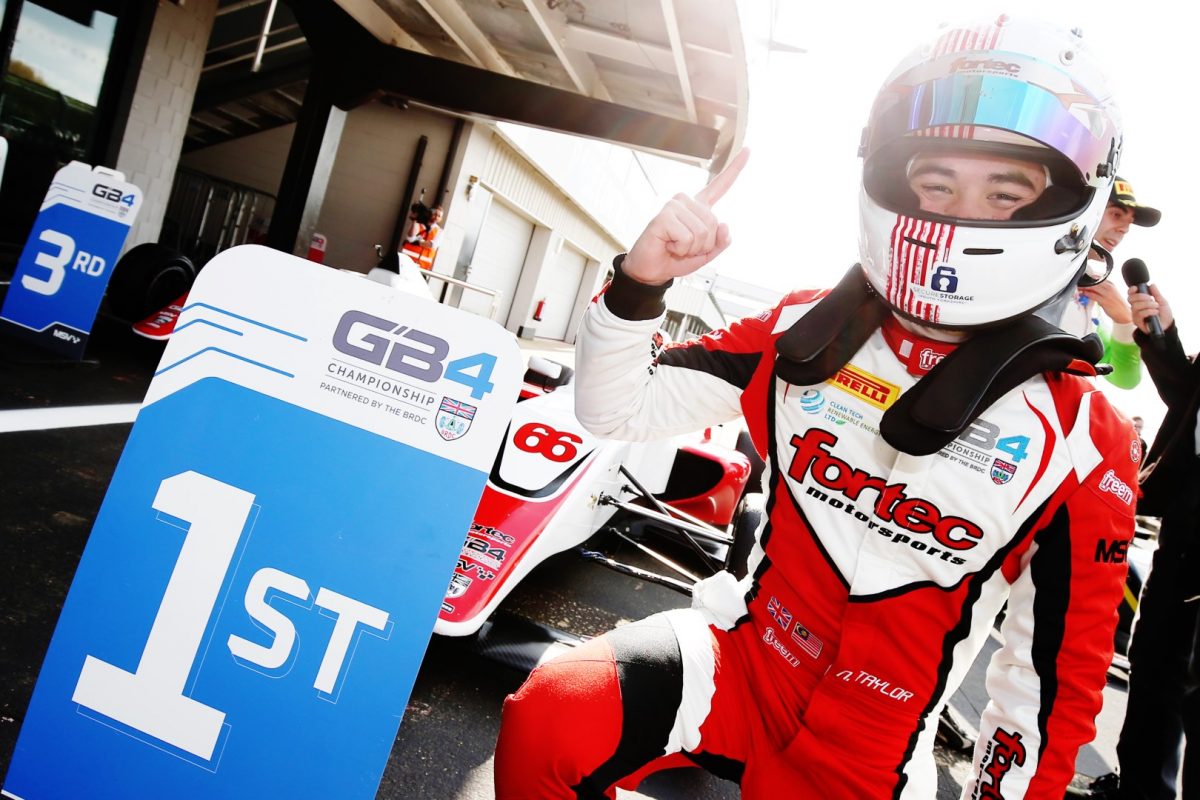 After obtaining his ARDS racing license and spending a year and a half at YRDA on the simulator, Nikolas was invited to do a few 'real' car tests with Fortec Motorsport at Snetterton, Silverstone, and other circuits around the UK.
Earlier this year, the new GB4 cars were introduced by Motorsports Vision (Ex-F1 driver Jonathan Palmer's company), and after five days of testing, Nikolas was offered a place with Fortec Motorsport's team in the 2022 GB4 Championship. Additionally, it's now been reported that "Fortec Motorsport's GB4 Championship leader Nikolas Taylor has been named among the final 10 contenders for this year's Aston Martin Autosport BRDC Young Driver of the Year Award" – an outstanding achievement!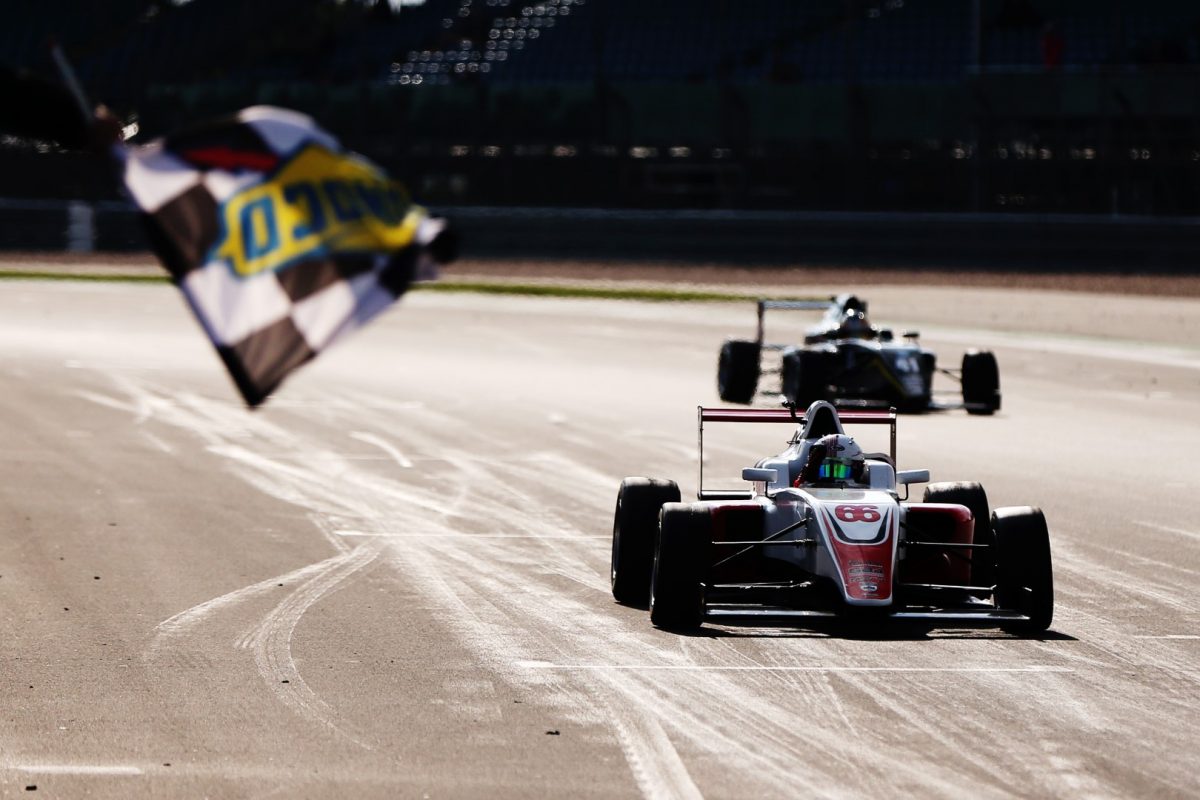 In fact, as we go to press, Nikolas' championship lead is currently 31 points, going into the last round at Donnington Park – a testament to all the hard work and to the team around him that recognised and nurtured his talent. He also has the most race wins, the most 'fastest' laps, the most race laps led, and was recently awarded the George Russell Cup for amassing the most pole positions in a season, earning eight out of a possible 16.
Nikolas has also been accepted into the BRDC (British Racing Drivers Club) Rising Stars, a programme which is limited to only 40 worldwide members (all from the UK and Commonwealth countries). The most famous members of this exclusive club are Lewis Hamilton and George Russell.
Naturally, education accounts for a large chunk of any teenager's life, and Nikolas's is no different. He's currently doing his A levels at Bishop Stopford School in Kettering, UK, and is pleased to say that the school is very supportive in helping him balance his academic and racing lives!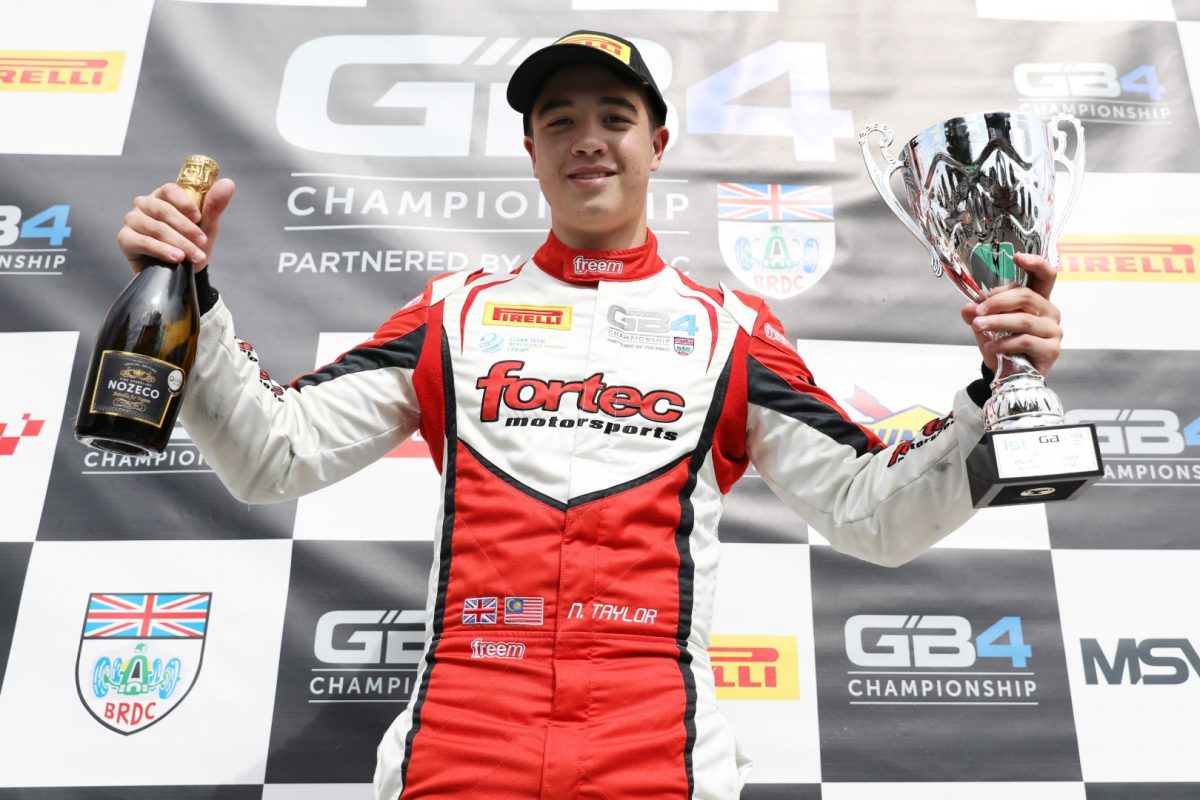 Of course, a racing career doesn't come cheap, and his family is always looking for sponsors, both for the remainder of this season and beyond, to help finance the yearly costs, which will only increase as he rises through the race formulas to F1. If you are keen to learn more, or know of any potential sponsors, please visit their website at www.nikolastaylor.com.
Driver coach Steve Hutchinson, Fortec Management (Richard & Oliver Dutton), together with his race engineer Mark Godwin and all the Fortec support team, together with Gary Horner and others, all feel Nikolas, as a relatively fearless 17-year-old, has a natural aptitude for racing, and they believe that he will be placed in one of the F1 Academies soon. Red Bull, McClaren, Alpine, and even Ferrari have all taken an interest in Nikolas, and if he concludes the 2022 season with the championship in his first year of racing, his future in motorsports will indeed be bright, and he could go all the way in just the next five years.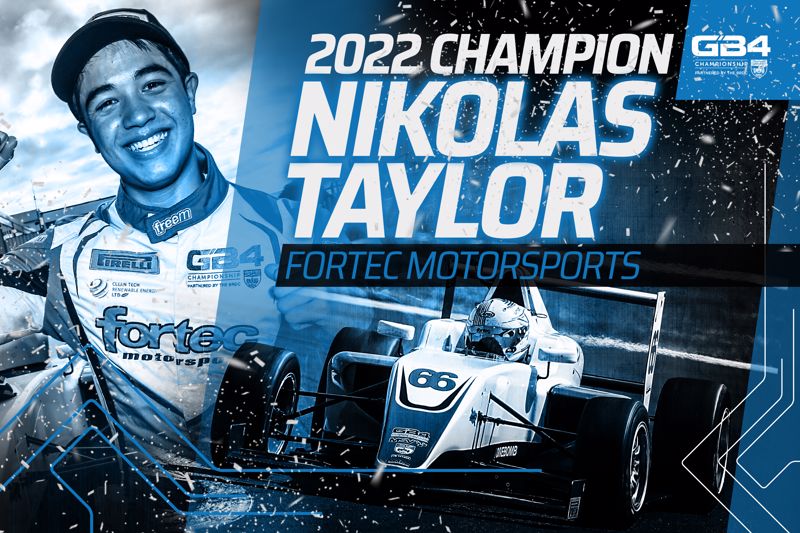 Just recently (October 16), Fortec's Nikolas Taylor again showed his mettle on the track by wrapping up a dominant GB4 season with a championship title.
Nikolas earned nine wins throughout Britain's inaugural GB4 single-seater racing season, and finished 50 points ahead of the runner-up. Here's how he reacted after claiming the title.
"It's my first year of racing, and I already have a championship! It's been amazing, the team has been incredible the whole season, they've put up with my ups and downs, but they've given me a cracking car and I've been able to really show my pace.
"The £50,000 prize is going to be a big help, and I reckon we can look at GB3 now. I think it's the right way to go. I hope we can start doing some GB3 testing soon, but I'm also going to be doing some driver coaching. If you coach some other drivers, you learn a lot more yourself too. We'll see how it goes over the next few months."
The young track star wrapped up his jubilant remarks, saying, "I want to celebrate, but I've got school tomorrow! But we'll find a special way to celebrate with the team and the family."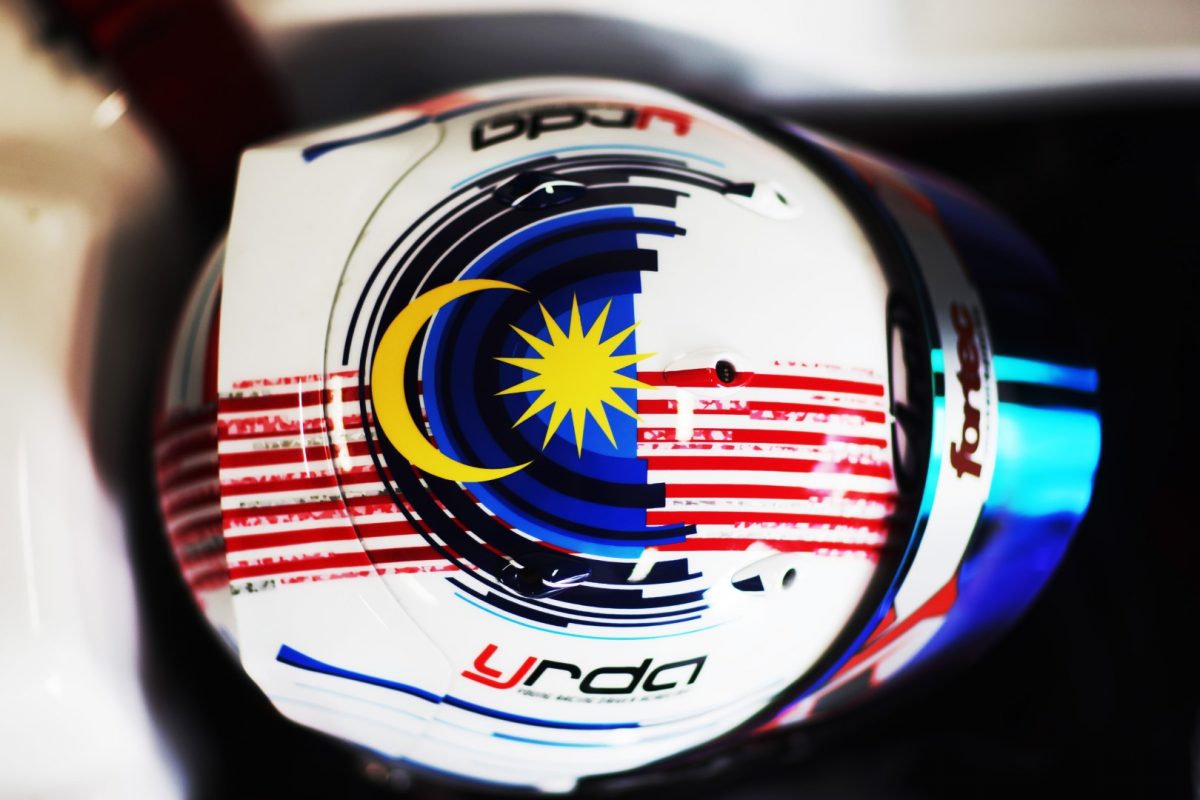 ---
This post contributed by Nick Atkinson with additional text by Chad Merchant.
---
"ExpatGo welcomes and encourages comments, input, and divergent opinions. However, we kindly request that you use suitable language in your comments, and refrain from any sort of personal attack, hate speech, or disparaging rhetoric. Comments not in line with this are subject to removal from the site. "
Comments