Gurdwara Sahib is truly a special place for history, religious observations, cultural studies, and true humanitarian efforts for everybody.
Steeped in history and heritage, this holy place along Jalan Gurdwara is about to be listed as a National Heritage property. Founded in 1901, the two-storey building is the oldest gurdwara in the country, and consequently, is indelibly linked to Penang's history and lineage of Sikhs.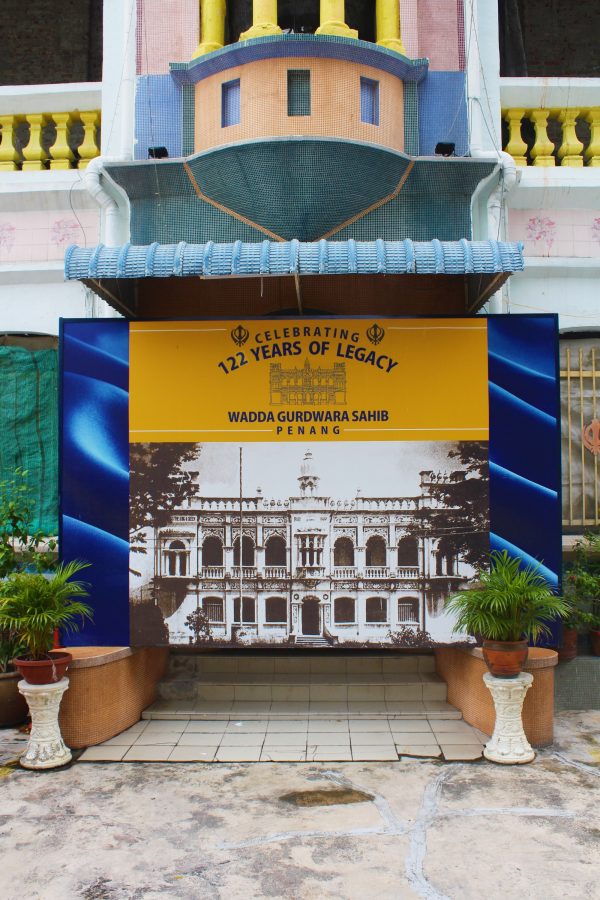 The exterior is postcard-perfect, with Moorish architecture, pastel hues and a gumbad (dome). It's an obvious pleasure to embrace everything that meets the eyes, particularly the grandiosity during wedding nights, but when added with layers of history, you get a greater perspective.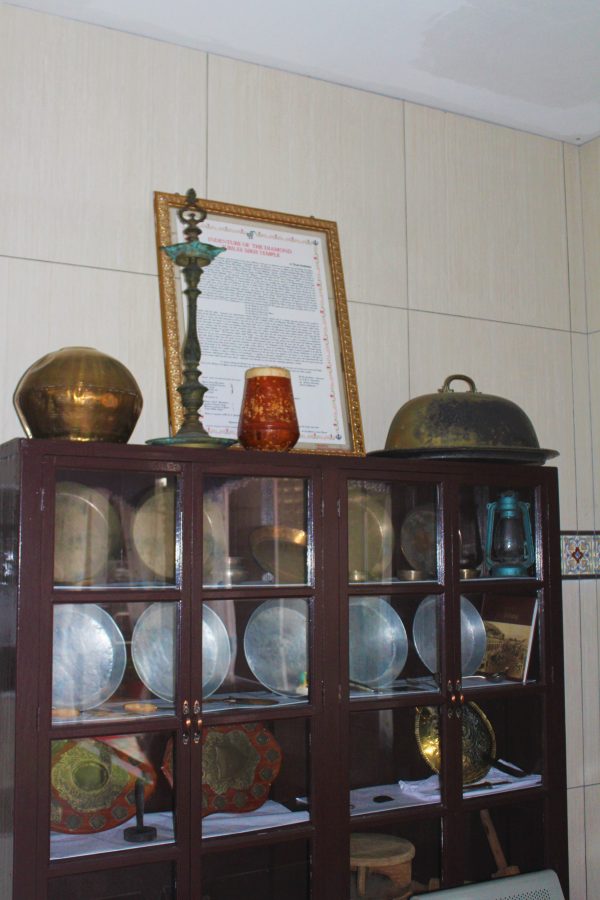 With the gurdwara celebrating its 122nd anniversary, I found it to be the best time to walk through the temple's former years. Following a warm welcome by President Santok Singh, I covered my head with a saffron-coloured scarf before washing my legs and hands.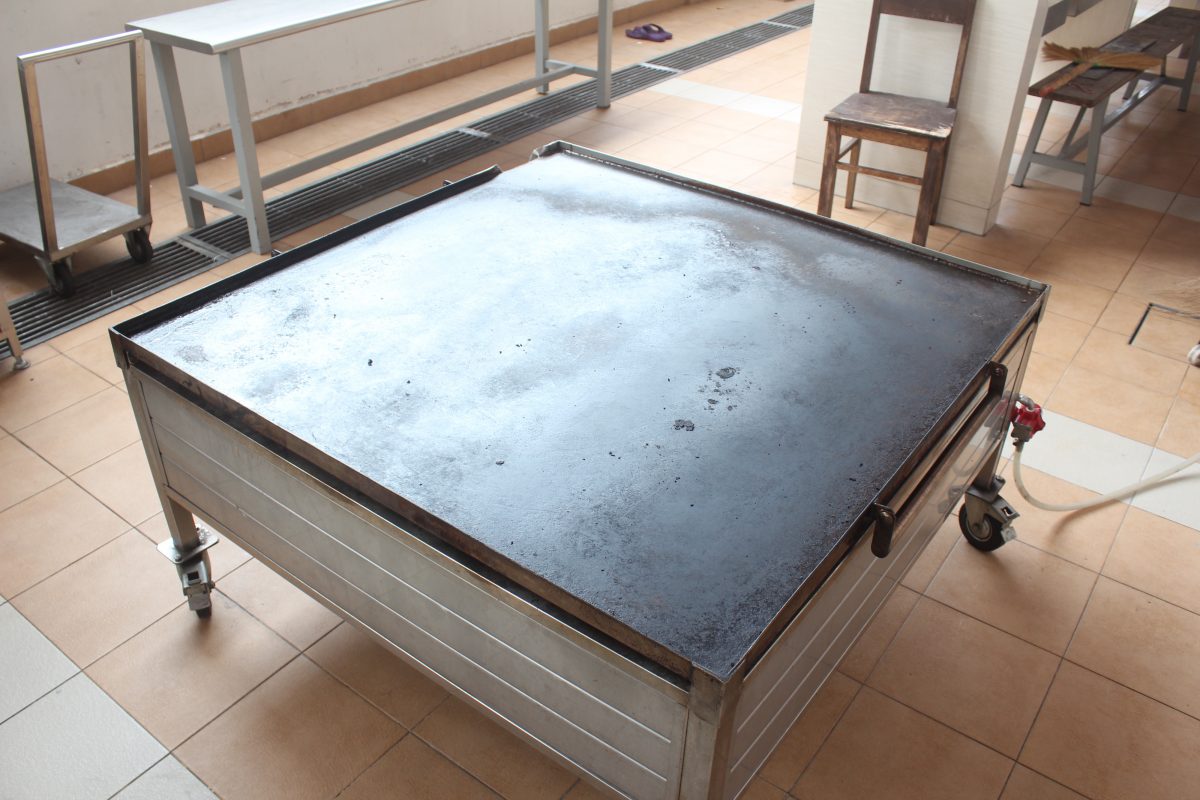 Covering the head is a form of modesty and respect for God being supreme and more powerful than us. The temple welcomes everyone irrespective of gender, caste, creed, or religion. A large part of the old building is undergoing restoration works, but when Mr Santok narrates its yesteryear stories, you adopt an anticipation for it to be complete soon.
SETTLEMENT OF SIKHS IN MALAYA
By the 1880s, there was a sizeable community of Sikhs in Penang, mainly in the Straits Settlements Police Force, who had their own Gurdwara Sahib at Fort Cornwallis. They were also involved in railway construction, dairy farming, and transportation.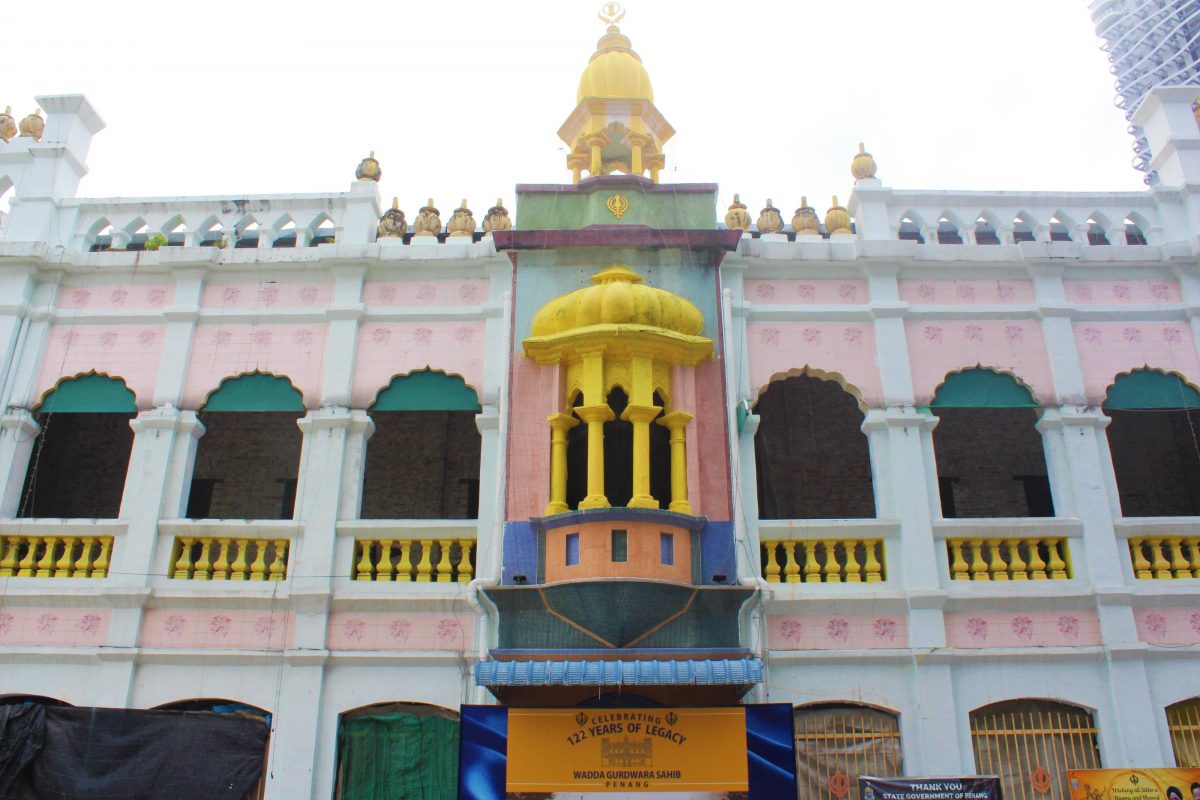 Towards the end of the 19th century, the state became a major meeting point for Sikhs arriving by ships from India. Before travelling onwards to the Malay States, Singapore, Siam (Thailand), Acheh in Sumatra, British North Borneo and Sarawak, many of them put up on the island to catch up on latest news. Seemingly, there was a need for a Gurdwara Sahib for the Sikhs to rest and pray.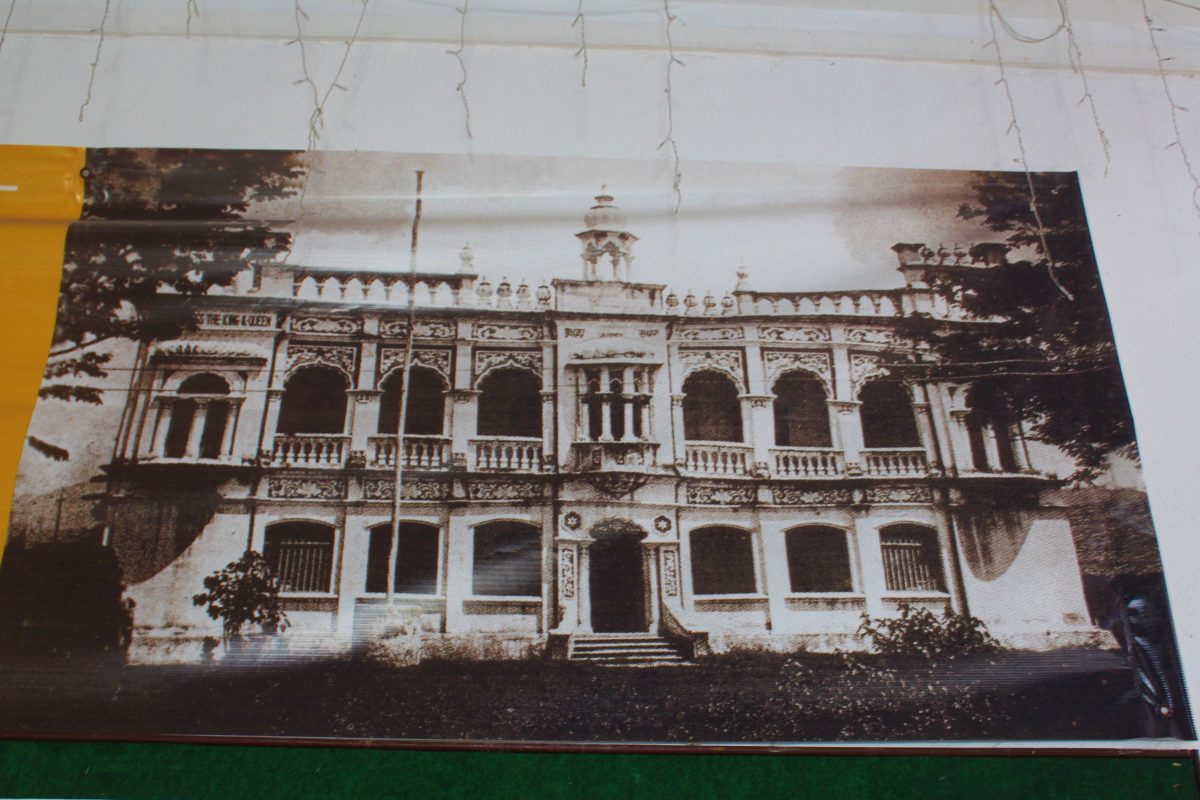 During the fundraising for the building in June 1899, the committee received an enormous response. Every Sikh in the police and the Malay State Guides contributed one month's salary to the account. In November 1900, the Penang State Government allocated a free grant of a piece of land (20,064 sq ft) along Brick Kiln Road (Jalan Gurdwara today) to build the Gurdwara Sahib. "There was a sense of togetherness as people of all races were well-wishers and offered a lot of help," enthusiastically added Mr Santok.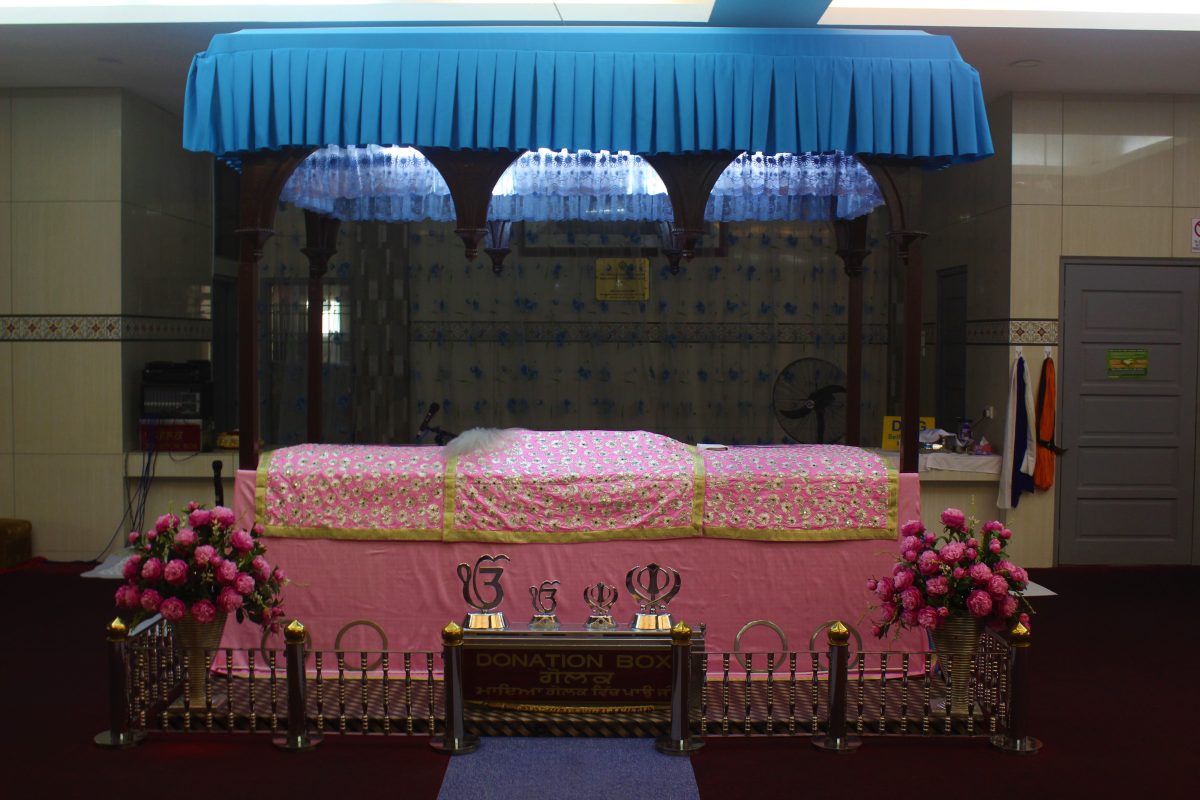 It was on June 3, 1901 that Commandant of the Malay States Guides, Colonel R.S Frank Walker, laid the foundation of the temple, following a grand procession along the main streets of George Town. The cavalcade ended at the site of Gurdwara Sahib, as The Holy Book, Sri Guru Granth Sahib Ji, was respectfully carried from the carriage and placed on a raised dais. The foundation stone remains until today, next to the "Nishan Sahib" (flagpole).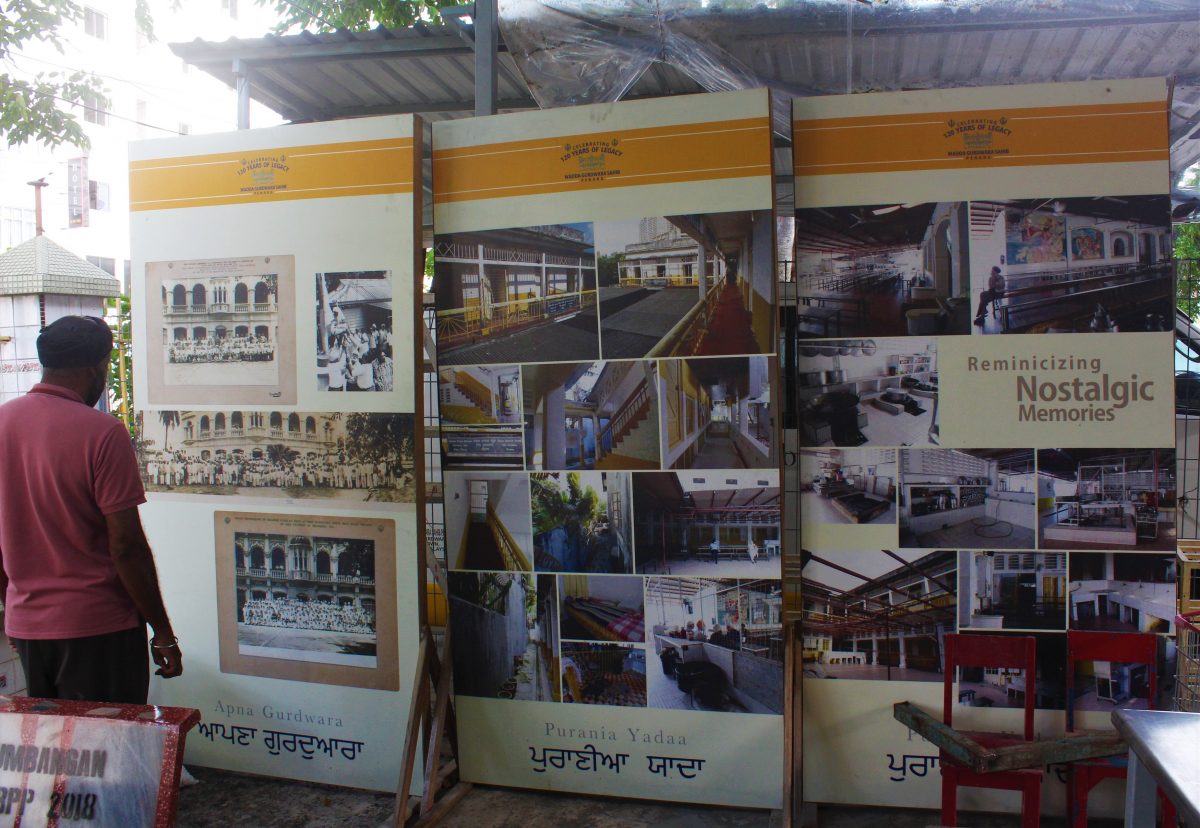 The building was completed by the end of January 1903 and the grand opening ceremony took place three months later. The gurdwara was initially named Diamond Jubilee Sikh Temple to commemorate the Diamond Jubilee of Queen Victoria of Britain. In 1908, the name changed to "Malaya Tapuan Da Gurdwara", then sometime after 1937, it was known as Wadda Gurdwara Penang. At the time of completion, it was the largest gurdwara in Southeast Asia.
STORIES THAT STILL RESONATE
The beauty of the façade is found in its ability to preserve intricate details. Soft pink walls have flower motifs, multifoil arches connote the prominence of craftsmen, and what first appear like regular painted walls are micro-ceramic tiles. An old newspaper, Penang Gazette, on April 14, 1903 described the architecture in the elevation followed the general lines of the Silk Golden Temple at Amritsar.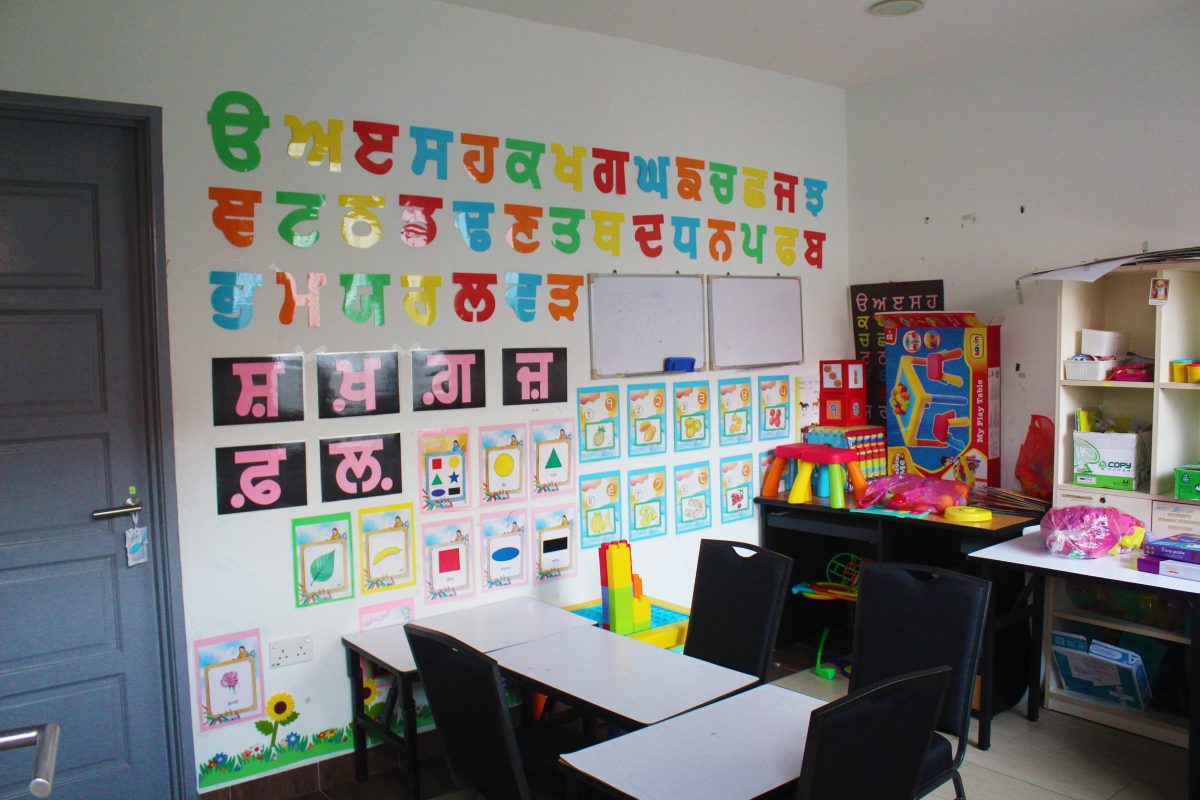 The prayer hall, known as Diwan Hall, is spacious and serene and is where Guru Granth Sahib (Sikh sacred text) sits on the Manji Sahib, a raised platform. The guru is covered by a piece of gleaming material called Rumalla and flowers placed around. The Palki Sahib, a canopy structure above the Guru is meticulously constructed and gives an image of a throne. For a moment, I felt like I was sitting in a King's Darbar. There are also time-worn collections of swords, plates, pails and utensils, and not forgetting tables made from thick Burmese wood.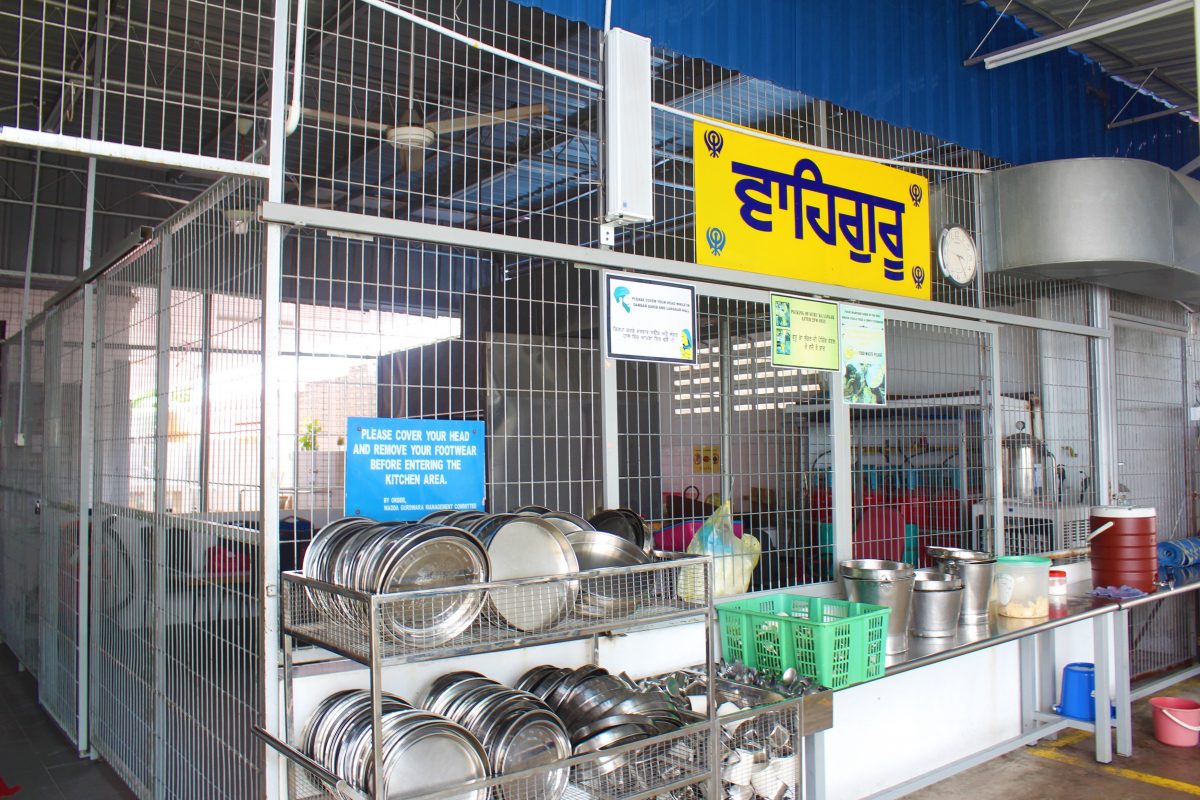 I got a glimpse of the upper floors through photographs on a board. Similarly, you find more arches and symmetrical architecture between exposed brick walls, collar beams and vaulted ceilings. In July 2016, conservation consultants advised that this Category One heritage building requires immediate attention.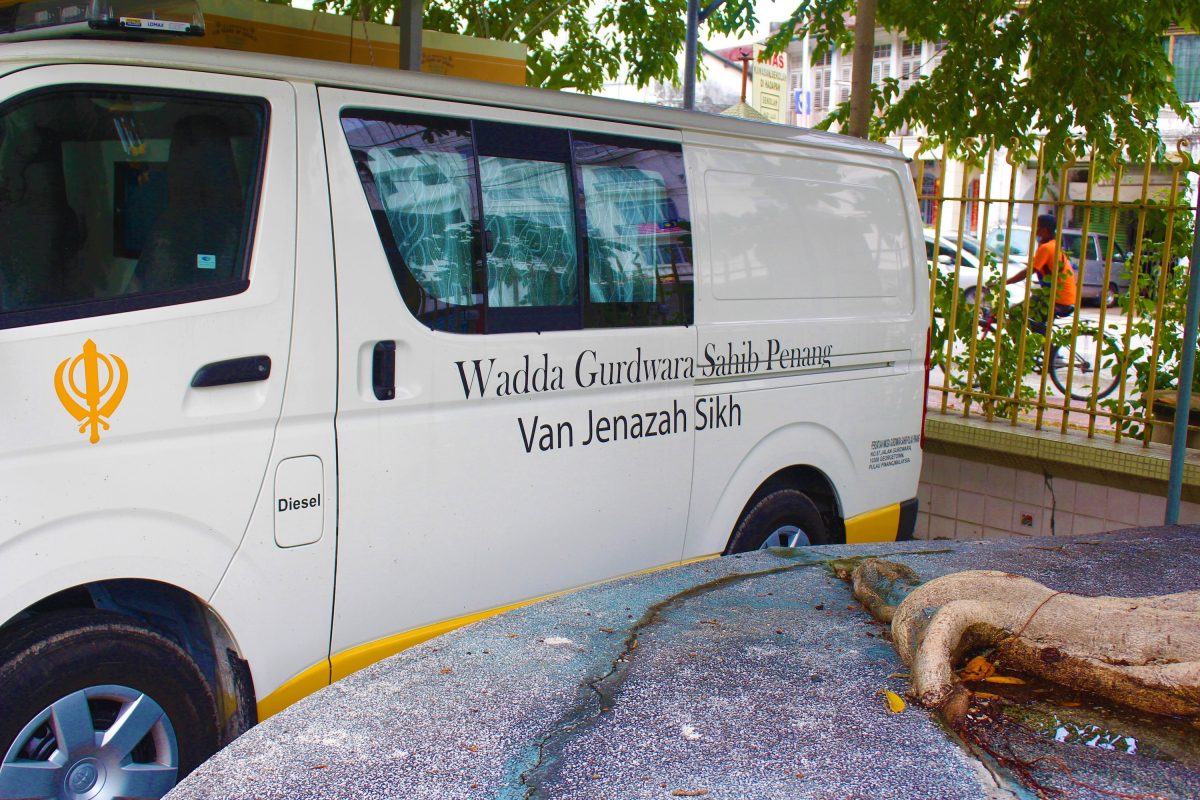 Corroding structural elements and visible cracks were discovered one after another, and recent developments in the surroundings have shifted localised groundwater in the area. Keeping conservation in mind, not only mitigation works have commenced, but they're also sourcing the same materials to match the more than more than century-old originality.
Mr Santok also showed me a section of old photographs which date back to 1929. The black and white colours further add to the authenticity. "Most of the Sikhs who have built numerous Gurdwaras across Malaysia have stepped foot here. This temple is the starting point for such inspirations," the President expressed when asked why the temple is known as the Mother of Gurdwaras.
FOOD FOR EVERYONE
What better way to treat everyone equally than feeding everyone? The community kitchen called langar is in a flurry of activity during breakfast and lunch hours. Since my visit was in the late afternoon, the gigantic pans and pots were all washed and hung up.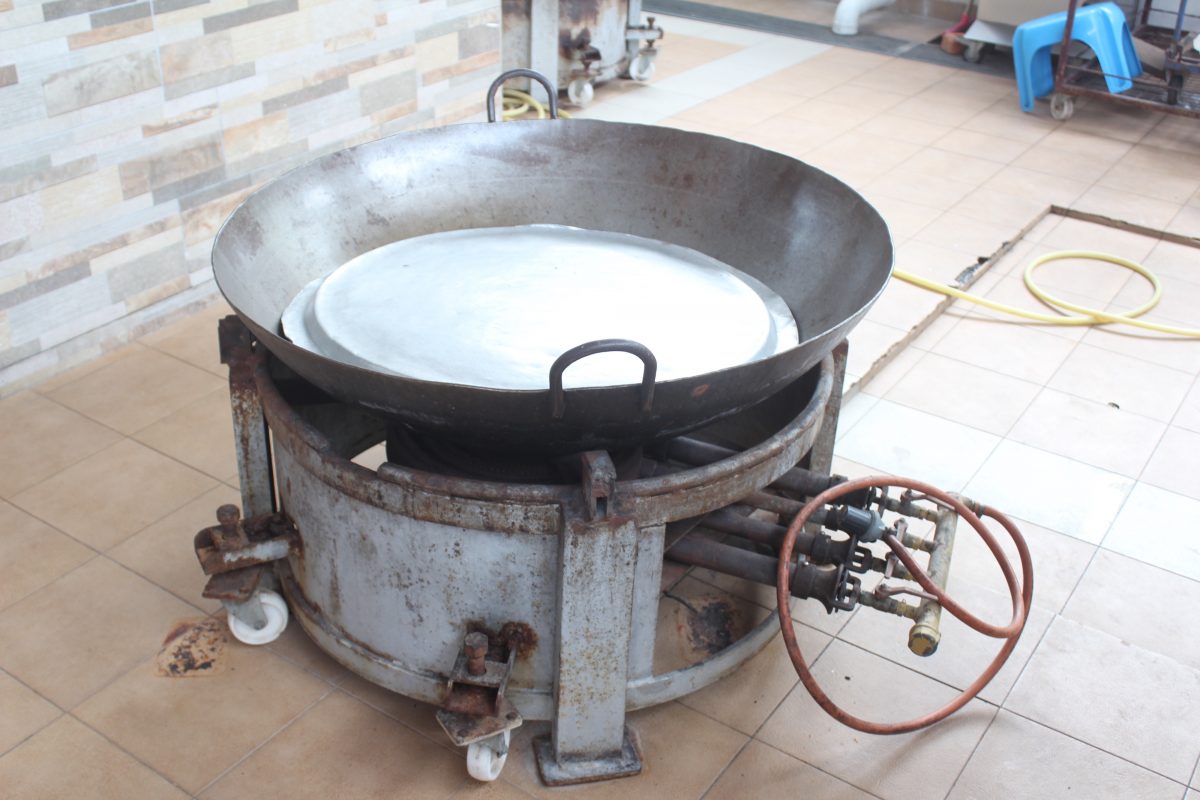 Later, positioning my palm over the largest griddle I have ever seen, I could imagine hundreds of chapatis being done in one go. At the open dining space, a family of two and a group of students were having vegetarian meals and hot tea. "Doors are open for everyone for breakfast and lunch every day, and we are planning to add dinner as well," said Mr Santok as we sipped on the aromatic tea.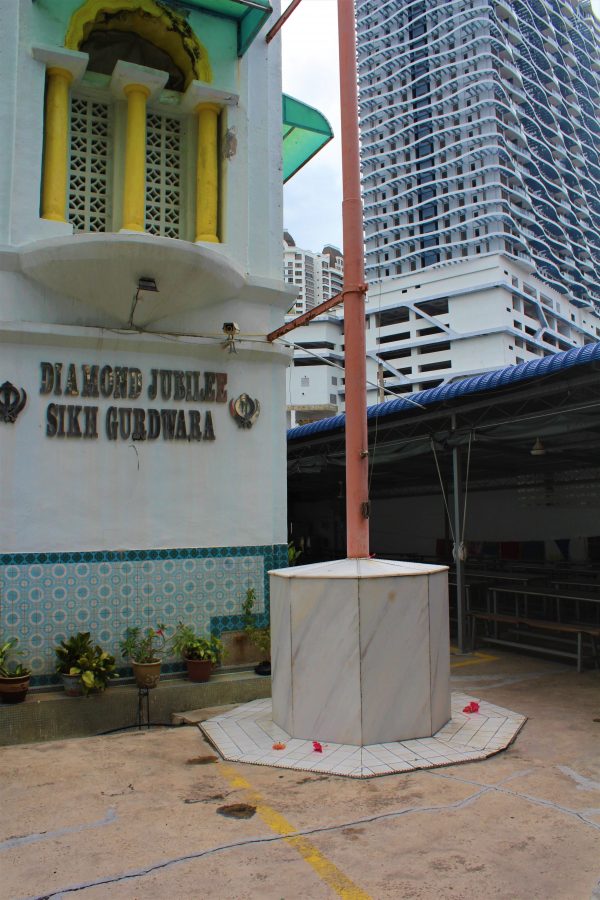 This practice of feeding all stomachs has been going on for more than a century since the gurdwara became a transit point for travellers from various countries. Over time, it became a close-knit community. "Approximately 3000 pax for the Wasaki Day Celebration at Padang Kota," he added when asked what was the biggest crowd fed in the langar.
THE PRINCIPLES OF SEVA
Guru Nanak, considered the supreme leader of Sikhism, strongly advocated Seva, which translates as "Selfless Service". It involves acting selflessly and helping others in a variety of ways. The old part of the building maintains its past and the new part attests to the future through education. The Khalsa Dharmik School teaches the Punjabi language, Sikh philosophy, and religious hymns on weekends.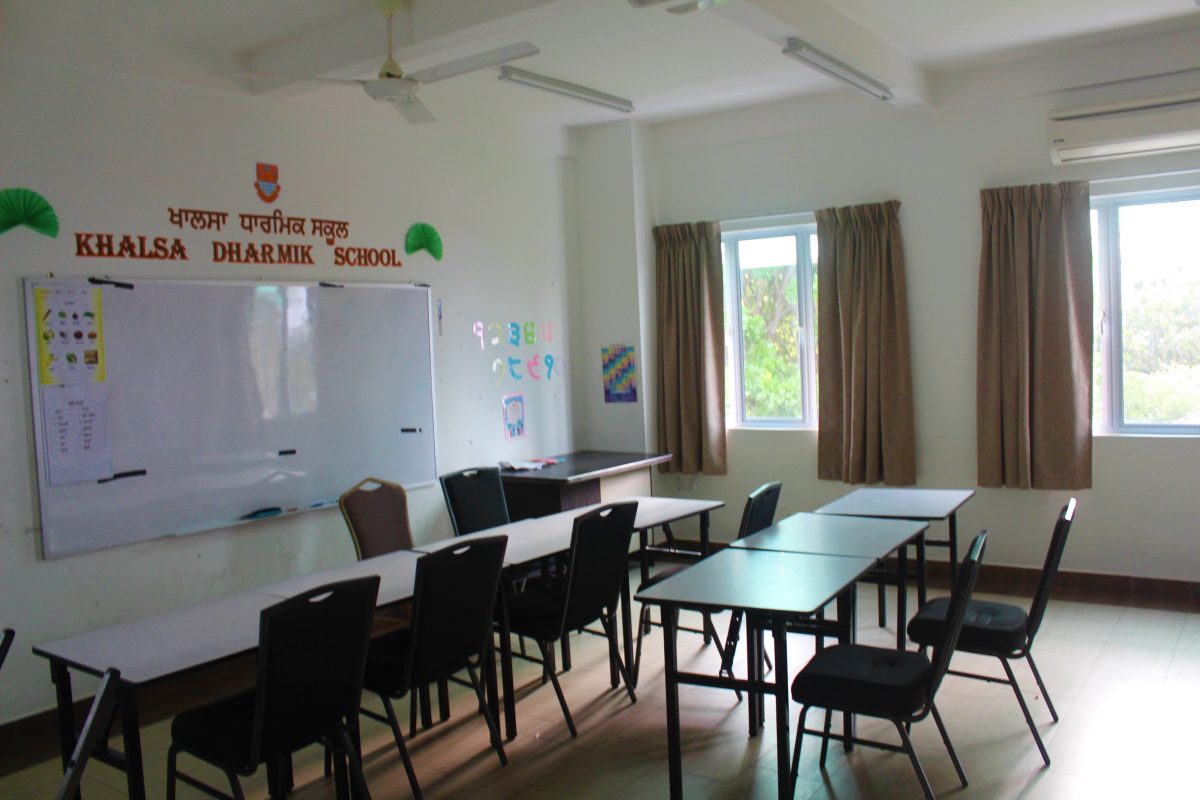 If there was one lingering question in my mind, it had to be a mortuary van parked at the entrance. This van is used for another form of Seva, to offer free mortuary and ritual services for Sikhs. Since customary expenses are increasing, this is one way to understand the sentiment of the family and help them in their hard times.
With the accumulation of good deeds, it's common for people to return and fortify their memories with Wadda Gurdwara Sahib. Some got married here, some gained shelter, many fed their hunger, and others recall their grandparents' stories.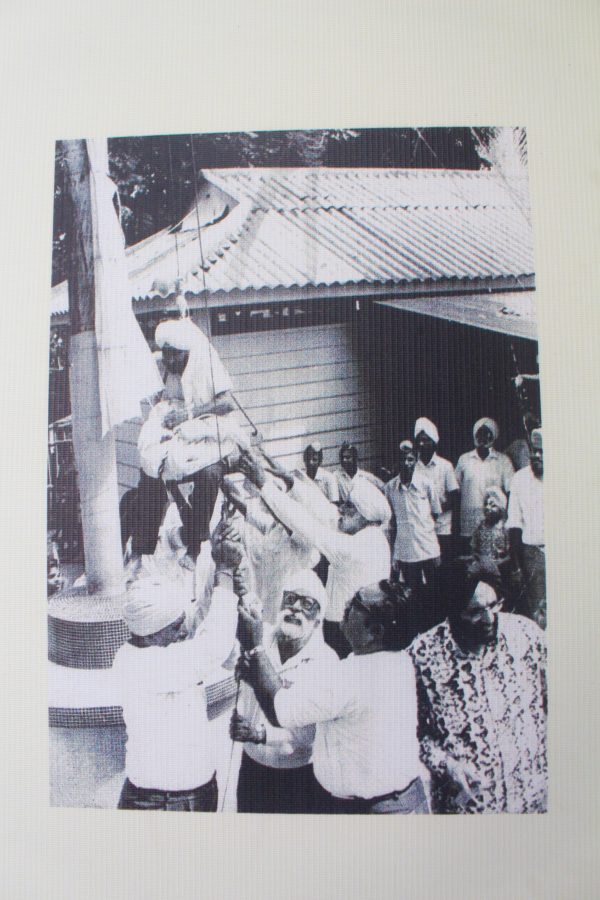 While admiring a huge tree adjacent to the gurdwara, I was stunned to know that this tree was brought from India by an elderly man during the early days.
From the upholding lateral roots to aerial roots that cling onto the trunk and the canopy of leaves, it reveals years of helming its spot. Synonymous with the tree, the gurdwara has always offered shade and fondness to people. "Every race held their hands together to put up this temple years ago and we hope the same now," tells Mr Santok while looking at the refurbishment works.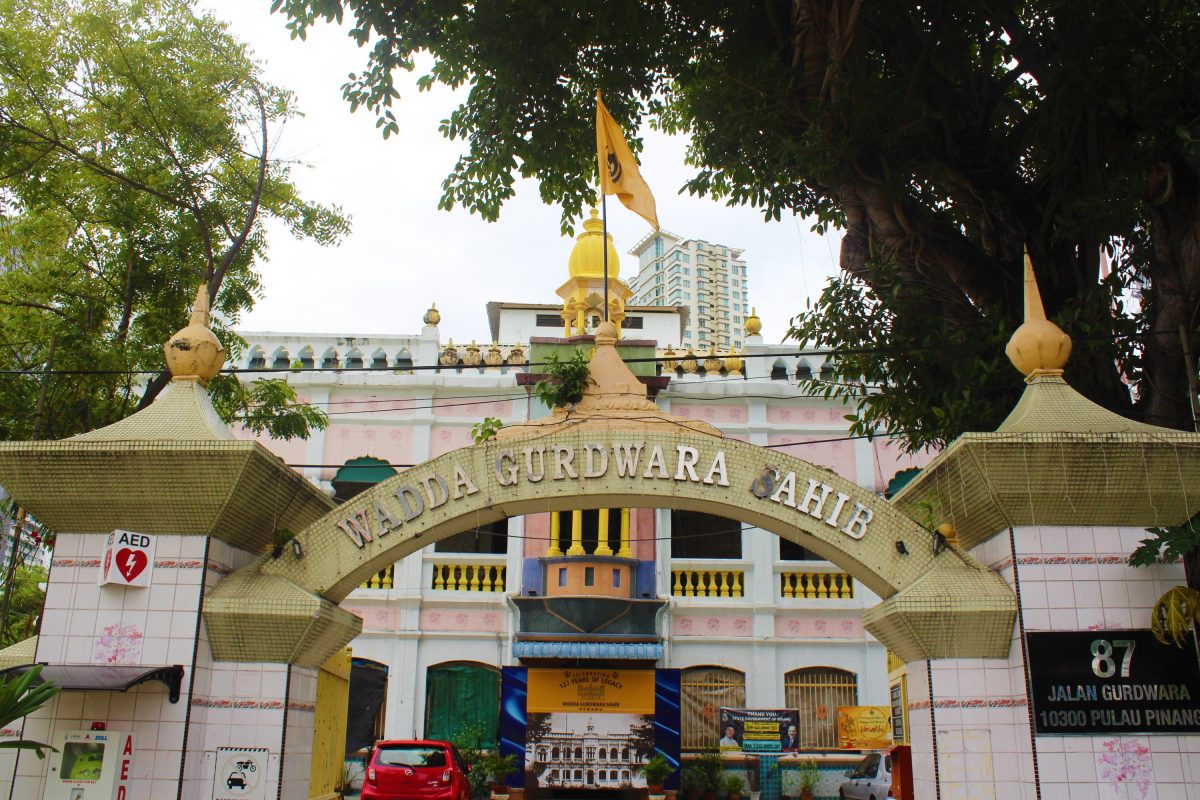 Gurdwara Sahib is truly a special place for history, religious and cultural buffs alike. It may not lace onto one's bucket list for photo opportunities or social media posts, but it could turn you into a storyteller, in the most humbling way. Embedded with chapters of Penang's past and the cultural vein of Sikhism, you get a soul-warming respite from the buzzing urban world.
---
"ExpatGo welcomes and encourages comments, input, and divergent opinions. However, we kindly request that you use suitable language in your comments, and refrain from any sort of personal attack, hate speech, or disparaging rhetoric. Comments not in line with this are subject to removal from the site. "
Comments