Developed a century ago, and seemingly having changed little since then, Fraser's Hill offers its own unique charm for those keen to explore a historic, slowed-down, and vaguely English version of Malaysia.
Fraser's Hill belongs to another era. It came into being at the end of World War I as a site for returned soldiers to recuperate from the torment of war and also the debilitating effects of what had become known as the Spanish Flu pandemic. It developed in a time when a railway journey from Kuala Lumpur to Penang was a grand adventure and a return steamer journey back to England was just wishful thinking for most colonialists.
After World War I, a report was submitted to the British authorities to develop Fraser's Hill. The hill was already known about, as tin had been discovered there and mined in the late 19th century. Development as a hilltop retreat began in 1919, as indicated by a sign on the small police station in the village. Bungalows for senior public servants followed, and later, leading private companies obtained the right to erect Mock Tudor-style bungalows, which appeared to be in vogue then. These were built for senior staff to enjoy their holidays in the cool montane air.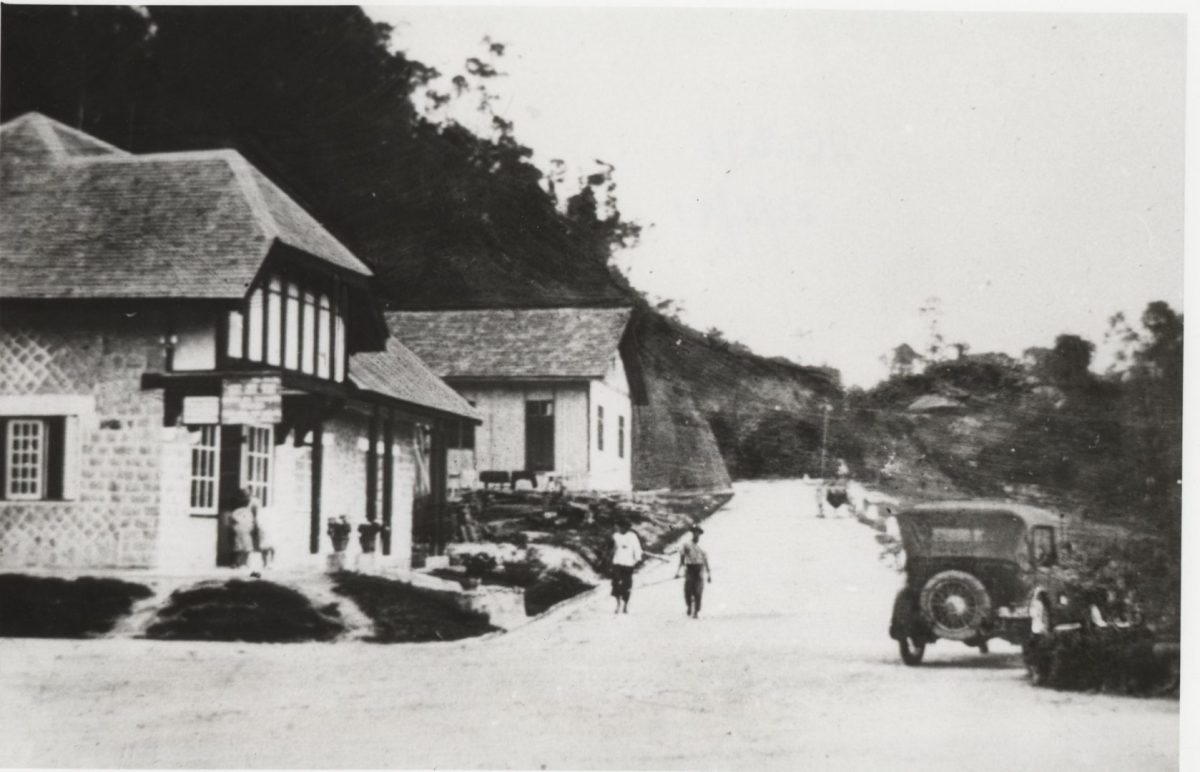 Motor vehicles were not common in the 1920s, and the nearest railway station was Kuala Kubu. From there, transport to the summit had to be organised. Holidays in the country were enjoyed in just a few places, with coastal Port Dickson and the highlands being especially popular. Accordingly, Fraser's Hill developed into one of Malaysia's acknowledged hilltop resorts. The others include Genting Bukit Tinggi, Bukit Larut (Maxwell Hill), Cameron Highlands, and Penang Hill.
NAMING RIGHTS
I have travelled up the circuitous road from Kuala Kubu Bahru to the Gap several times and then to the Fraser's Hill summit via a narrow road with as many twists and turns as a Sherlock Holmes novel. While there are several accommodation options in Fraser's Hill, I find Ye Olde Smokehouse encapsulates the essence of the hill station. While it has admittedly seen better days, I trade off its minimalist modern conveniences for its historic ambiance. Text junkies and social media warriors will be challenged by the limited Wi-Fi coverage here, but those who seek refuge and solitude in the pleasant cool air will welcome the opportunity to slip back into the 'good old days' before everything had to be photographed and documented on social media. And so it was here that I found myself once again on my most recent visit. The weather was cool and misty, and I had a book in hand and a cup of tea at the ready.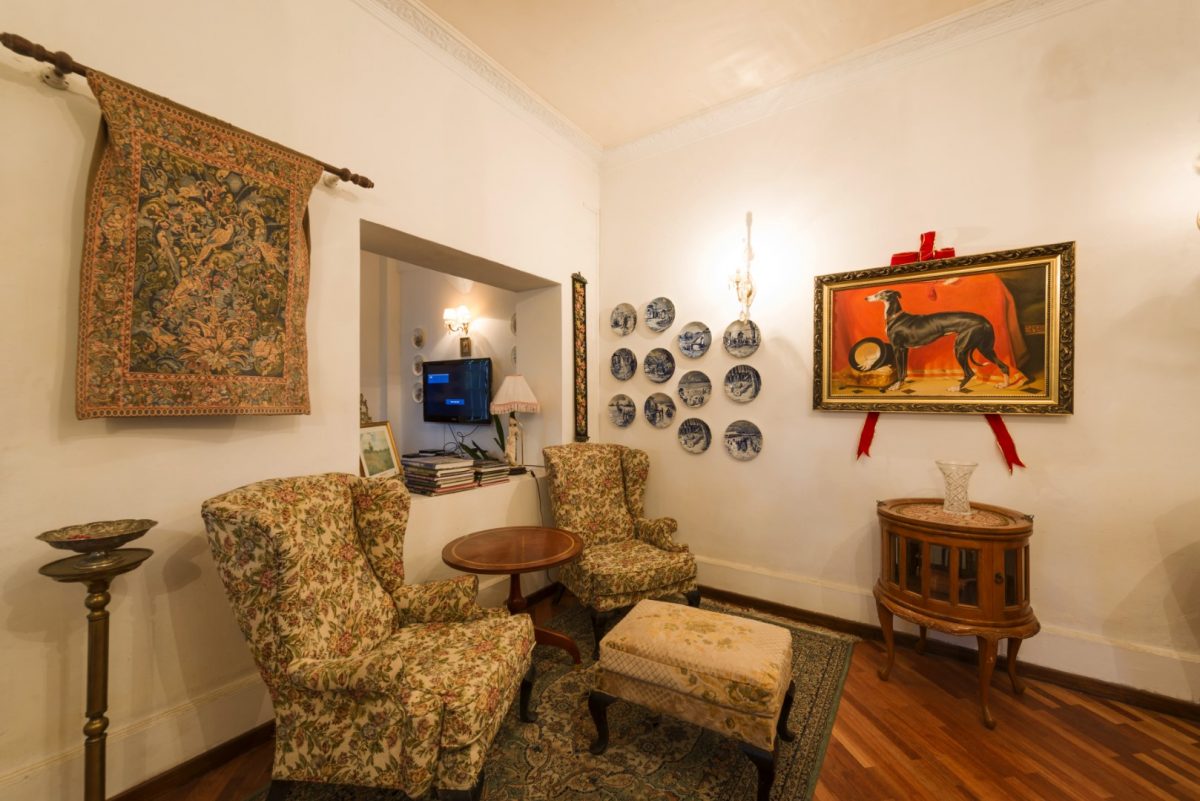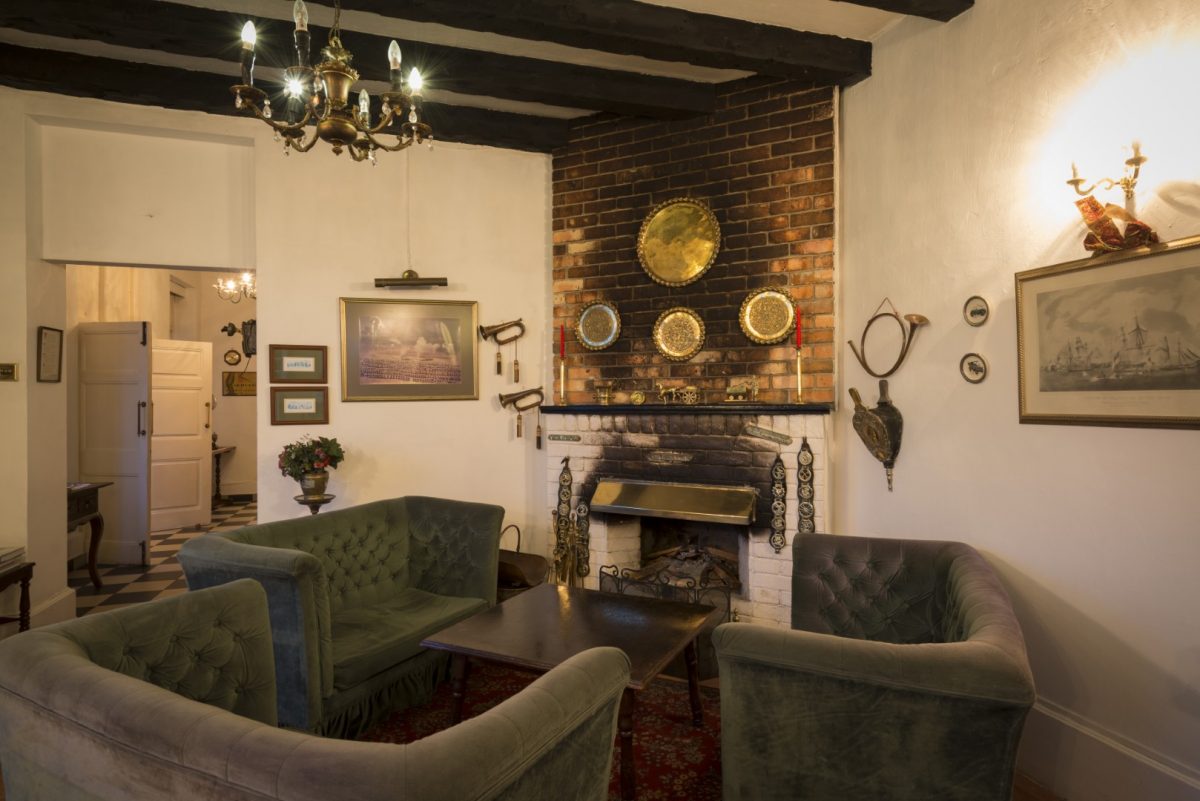 I read that in the late 19th century, tin was discovered and mined at Fraser's Hill by several adventurous souls who were prepared to endure its isolation, consistent rainfall, and the forested wilds of what was then known as Malaya. The most entrepreneurial of these miners appears to be the person after whom Fraser's Hill was named. I had always assumed that Lewis Fraser was an eccentric Scotsman who also operated an illegal gambling and opium den in addition to sluicing tin from deep within the montane forests. However, as I settled into a comfortable lounge chair at Ye Olde Smokehouse to read a book that had been specially chosen to while away my time in the hills, I became progressively aware that the hill had a completely different history to the one that I had been led to believe.
Singapore writer and historian Richard Hale is an expert on Fraser's life and in his book, Fraser's Hill and Lewis J. Fraser of Singapore (2018, Entrepot Publishing) he dispels many myths about Fraser. While of Scottish parentage, Lewis (not Louis as previously thought) was born in Singapore, and he appeared to be as much an entrepreneur as a miner. Fraser arrived in Tras, Pahang in the late 19th century after a checkered business career in Singapore that ended up with a short spell in prison. Mining in Tras (located at the base of Fraser's Hill on the road to Raub) was quite feverish, and Fraser seized the opportunity to transport tin ore to market either via a bridle trail to what was then Kuala Kubu, or by river all the way to Pekan on Malaysia's east coast.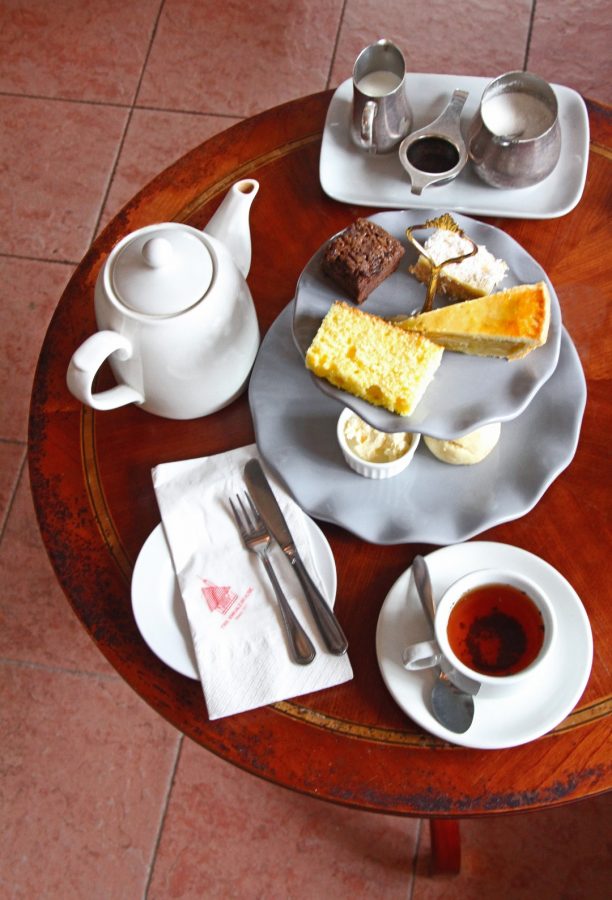 Becoming more absorbed in Hale's book, I retired to the open sunny veranda of Ye Olde Smokehouse where I enjoyed its old world charm and to partake of an English afternoon tea of cakes and freshly baked scones, strawberry jam, and cream along with a pot of tea. In doing so, I was able to reminisce about those who had preceded me. The historic property opened in 1924, initially as a soldiers' convalescent home. Funds had been raised in England to erect what was then called the Red Cross House. There were two others built at Fraser's Hill, so recuperation was clearly important in the early settlement of Fraser's Hill. Red Cross House reverted to a small inn in 1937. (I know all this because there is an informative sign on the wall near the hotel's small reception counter.)
Continuing with my book, I discovered that there was a lot of conjecture about Fraser's supposed illicit activities on the hill. His house in Tras, near what is known as The Gap, became a rest stop for travellers. Miners also sold their tin to Fraser in order for him to transport it to market. These activities were not so well-documented and this naturally led to considerable speculation. There is a suggestion in most references that Fraser went missing in the jungles of his namesake hill, but Hale documents how he left the hill, returned to England, married in 1901, and passed away in 1906 while holidaying in Salzburg, Austria.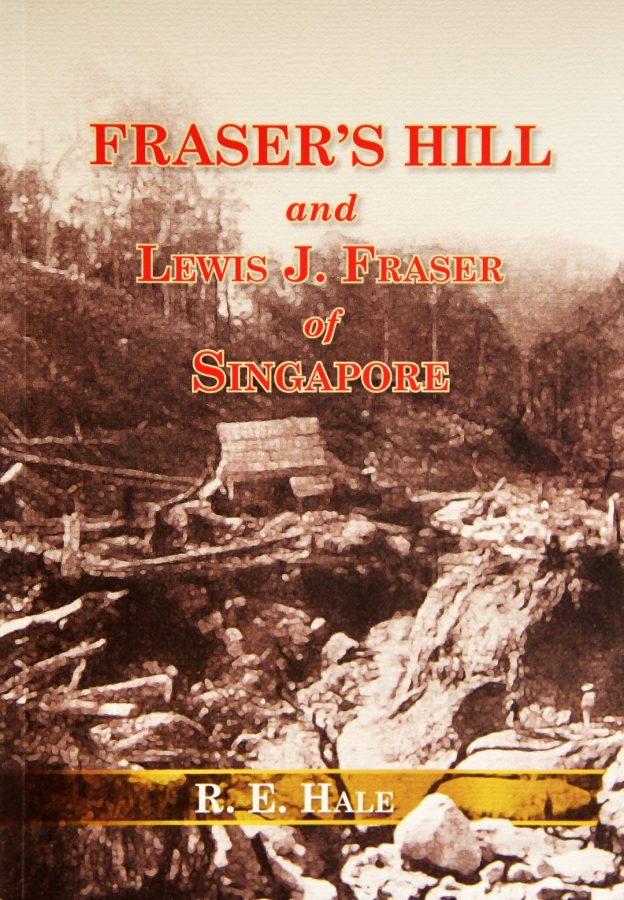 With this history in mind, I learned that Fraser was indeed well and truly out of the picture by the end of World War I, and it was at this time when the Bishop of Singapore identified the forested area as an ideal and cool hilltop retreat.
HITTING THE TRAILS
The small English-like village gets a little crowded at some weekends, but during the week, very little appears to happen here. It's not quite a ghost town, though, as there are many things to do here apart doing what many visitors appear to do: pose for selfies at the ivy-covered village clock tower, buy a fridge magnet, and find something to eat before returning from whence they came.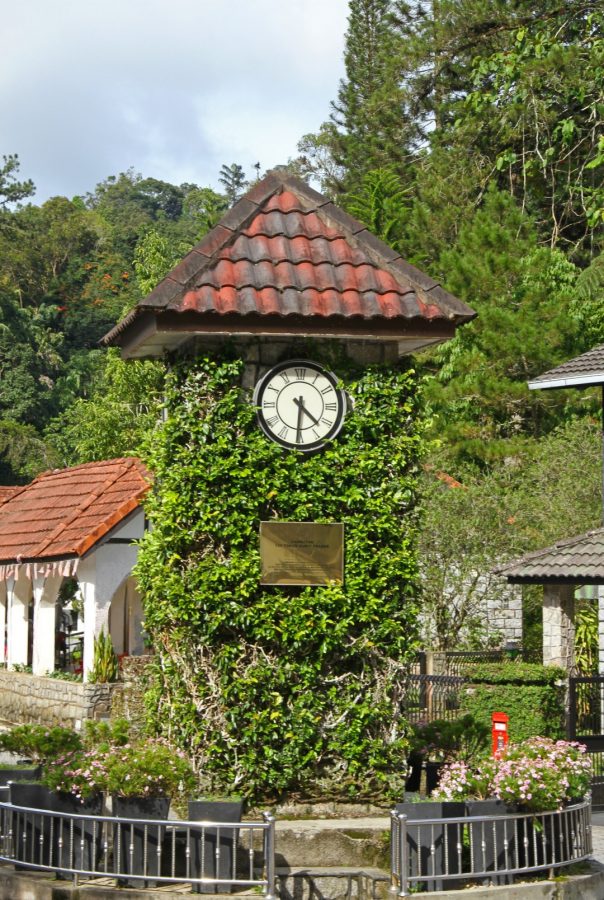 There is a Tourism Pahang office in the village square, and it's worth asking for a map before heading off to discover the many adventures that extend across the forested hills of the Titiwangsa Range.
The early bungalows in Frasers Hill were widely dispersed, and walking trails crafted through the forest between them and to the village were the main way in which people moved around. Today, eight trails remain and are popular with adventurous walkers and birdwatchers.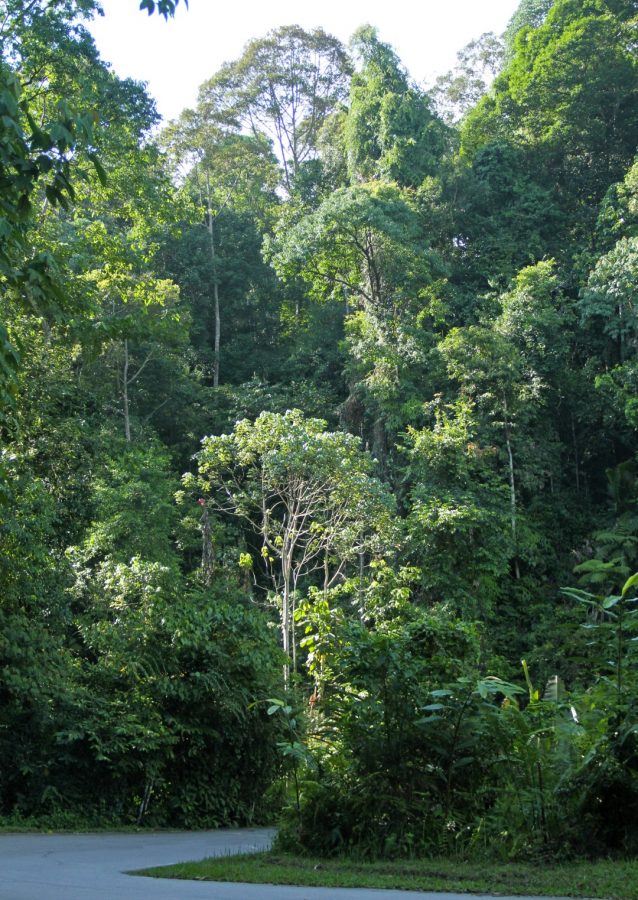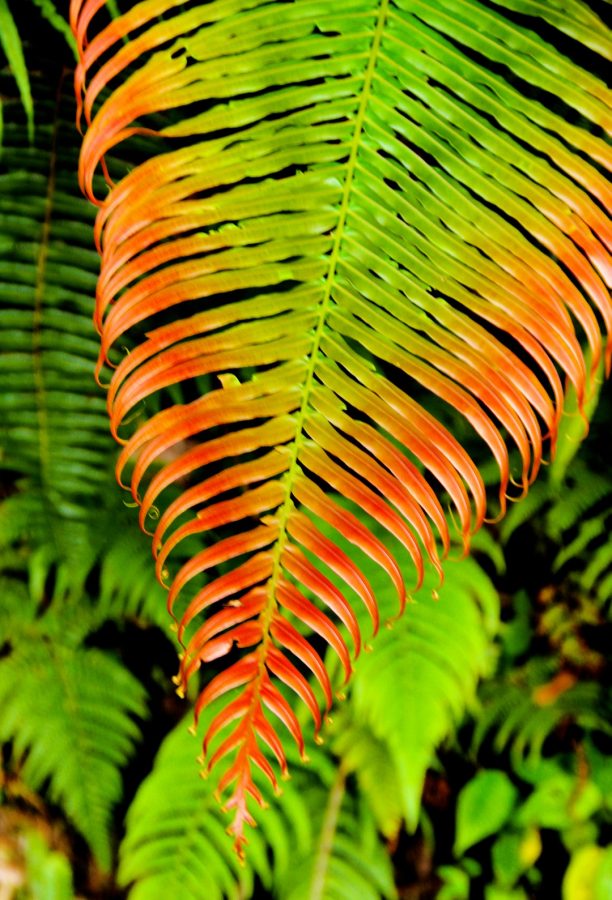 In addition to walking some of these short trails, I dropped by MCM Bungalow to meet Stephen Hogg, who contributed to the definitive and authoritative birdwatching guide, A Naturalist's Guide to the Birds of Fraser's Hill (2019, John Beaufoy Publishing). This is a useful guide to the avifauna, which includes 275 bird species or 42% of all those found on the Peninsula, and 88% of all known highland bird species.
Fraser's Hill has been recognised by BirdLife International as an Important Bird Area (IBA) and the annual Bird Race (it was last staged in July 2022) attracts numerous groups of birdwatchers who set out to identify as many species as possible within a set period. Stephen Hogg also offers accommodation and nature guiding in Stephen's Place for dedicated birdwatchers and naturalists.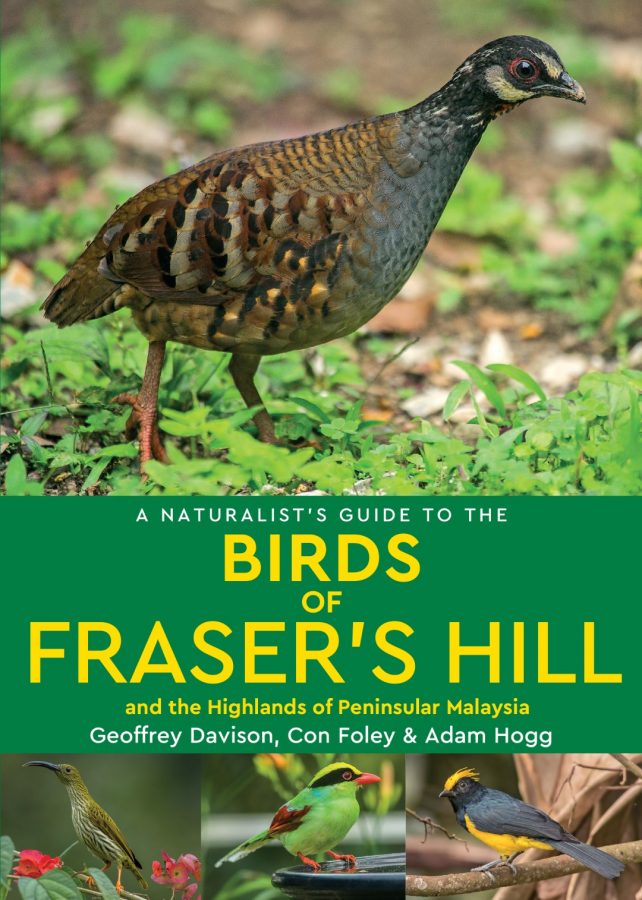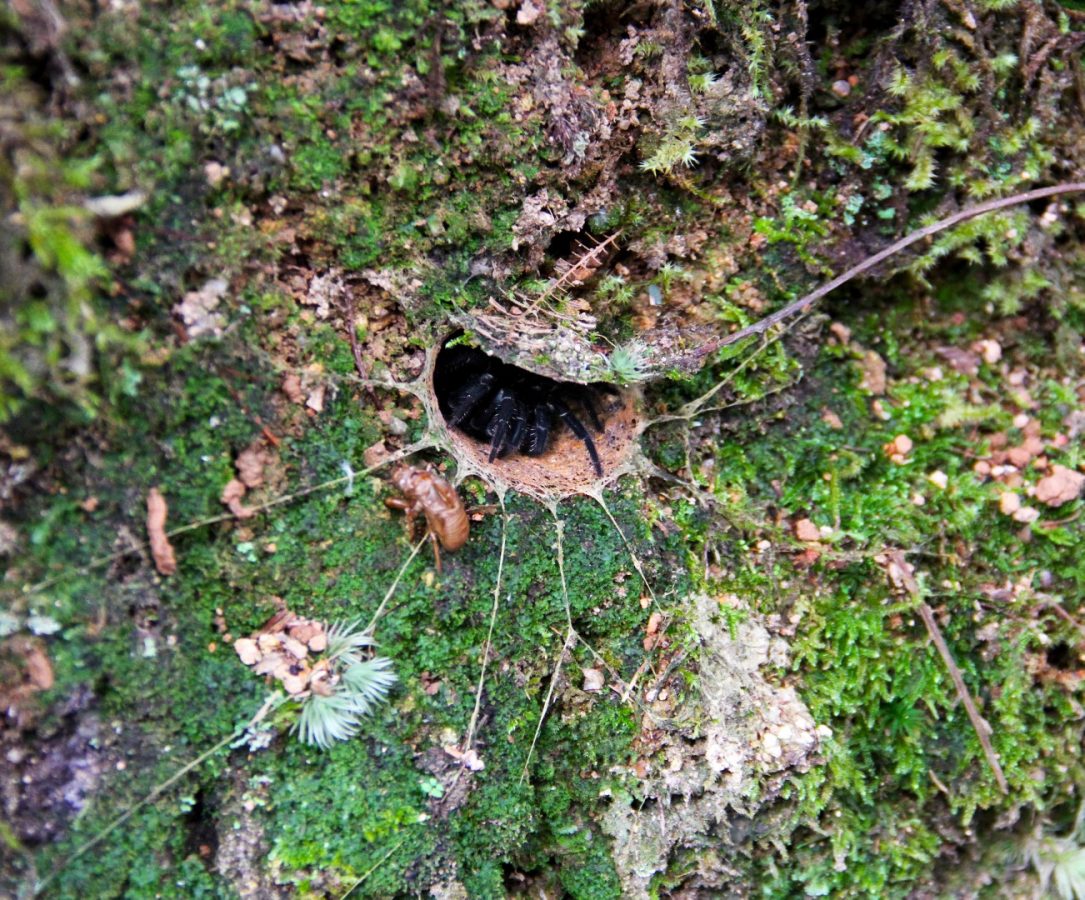 Trapdoor spiders are another big 'small' natural attraction on the hill. These ingenious arachnids hide beneath a trap door from which a fine web radiates. As soon as an insect trips the web, the trapdoor spider leaps into action; the trap door springs open with lightning speed as the spider darts onto its unsuspecting prey. This phenomenon so impressed Sir David Attenborough that it lured him to the hilltop to include film footage of it in his BBC series Life in the Underground.
I share this with you in the hope that you may go seeking out the spider. My tip is to look along moss-covered earthen banks but leave them as you find them should you be fortune to find one. The hunt is well worth it and guaranteed to get children's eyes off their devices' screens and distract them for some time.
MCM Bungalow, located in the former Petronas Bungalow, is a bed and breakfast property with eight individually themed guestrooms with bathrooms. The most unique accommodation here is the Tree House (Sky Cabin), perched high up in a tree with uninterrupted forest views. MCM caters to families and offers an extensive choice of activities. The selection of outdoor activities includes archery, fishing, rock climbing, mini-golf, mountain biking, and trail walking. Night walks and bird safaris are offered to those who want to learn more about the montane forests.
For wet days and evenings, there is an extensive library covering many topics, table tennis, board games, and snooker. Homestyle meals featuring local dishes are served, and there is a rooftop garden for relaxation.
DINING AT THE PEAK
While certainly not Malaysia's gourmet capital, there are nevertheless a few dining options in Fraser's Hill, including a small food court in a garden setting. Three generations of the Yap Family have operated the Hill View Restaurant located in the food court. Traditional Hainanese dishes that helped contribute to making Fraser's Hill so famous are served here.
Ye Olde Smokehouse offers a nostalgic English dining experience, with dishes such as beef wellington, mushroom soup, and roast chicken. Fires may be lit on the chilliest of nights and a pre-dinner beverage in the bar is a most relaxing pursuit.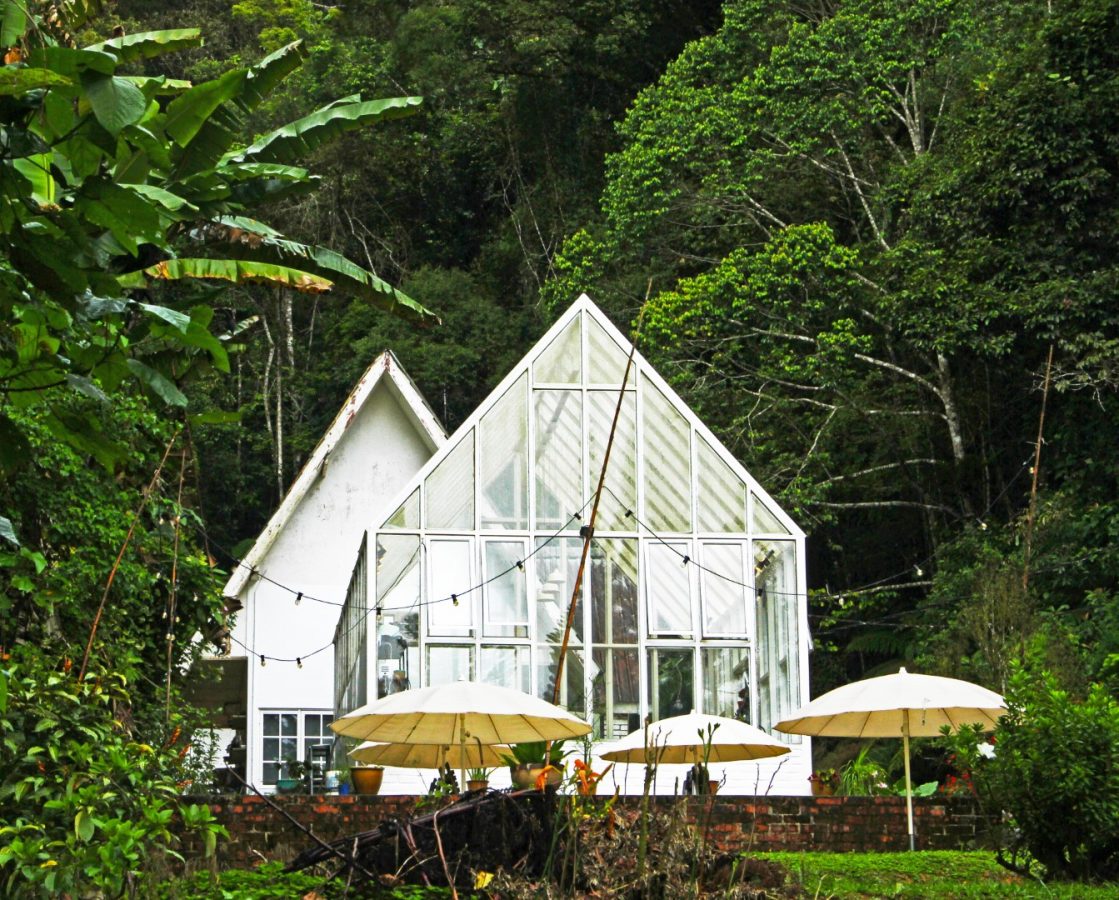 The Glasshouse is an exciting new development on the hill. Featuring an A-frame glass structure, the Glasshouse is Fraser's Hill contribution to café society where freshly brewed coffee (roasted and imported from Melbourne) and gourmet teas are served. Beverages are accompanied by a compact selection of delicious cakes such as pandan and coconut, orange poppyseed, and burnt cheesecake.
Patrons can also admire the cactus plants on display and take home a living memento of their visit. The Glasshouse also incorporates a building that once operated as a petrol station. (It's important to note that petrol is no longer sold on the hill, so fuel up before making the ascent.)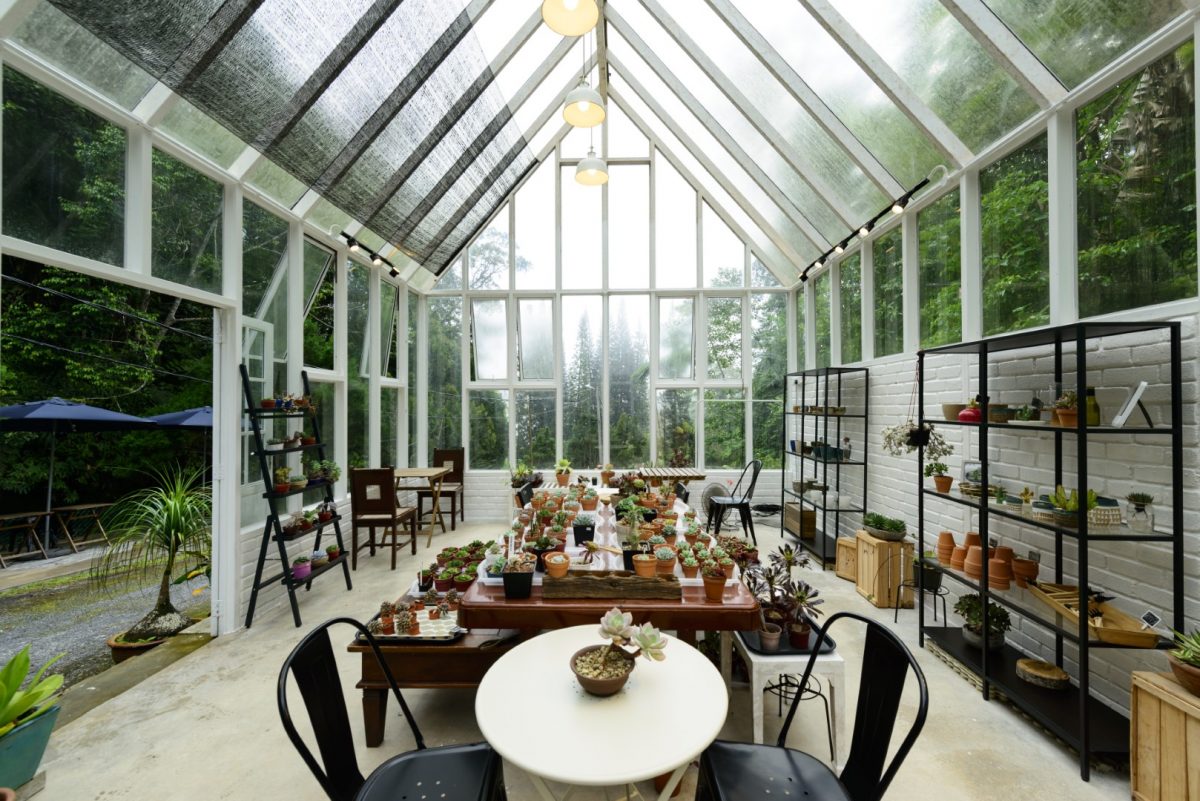 TIME WARP RETREAT
If there were ever a Malaysian town locked in a time warp, it would be Fraser's Hill. Every time I return, most things look pretty much the same as they did on my last visit. However, when I was last there, I noticed for the first time a line delineating the border between the two states that share the hilltop (Selangor and Pahang), boldly painted across the road near the police station.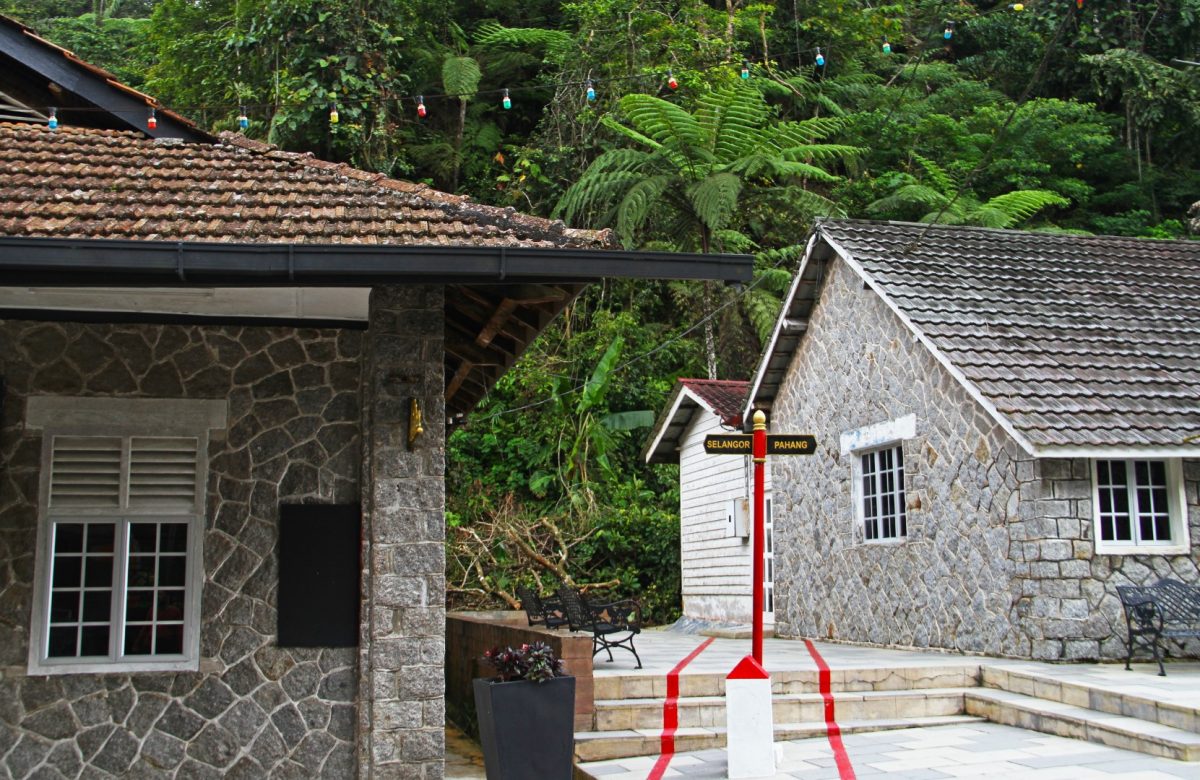 I find the hilltop's unchanged character reassuring, as I can do here today what the place was originally set up to do when established in the 1920s: rest, relax, and recuperate. Fraser's Hill will especially appeal to those who like to slow down and make their own fun in a cool location. I appreciate that such a holiday will not have universal appeal, so it is best to weigh up all the options before taking the long and winding road up the mountain.
Special Christmas meals will be served at Ye Olde Smokehouse during the festive season, and for those expats seeking an experience in the tropics that remotely approximates a European Christmas, this could be the venue to fulfil that yearning for home.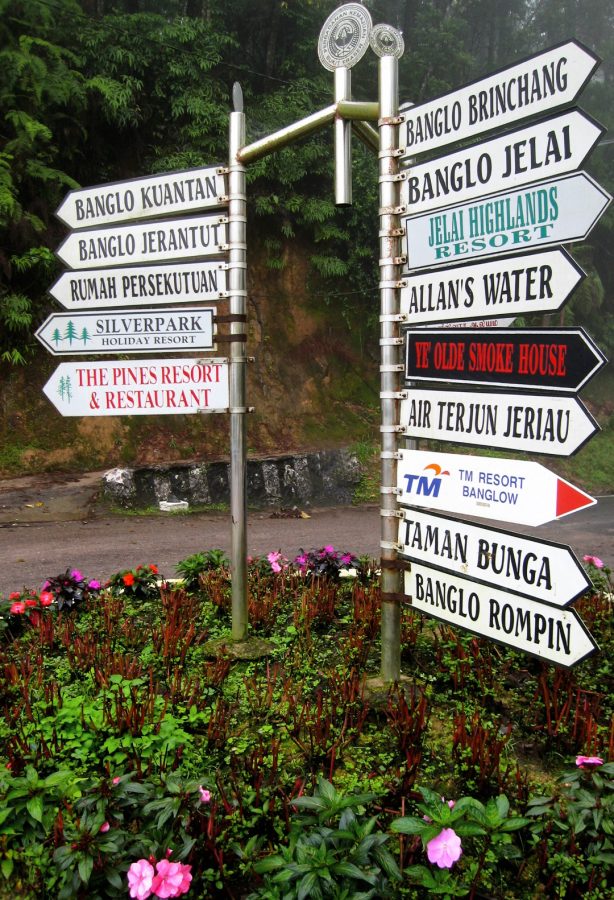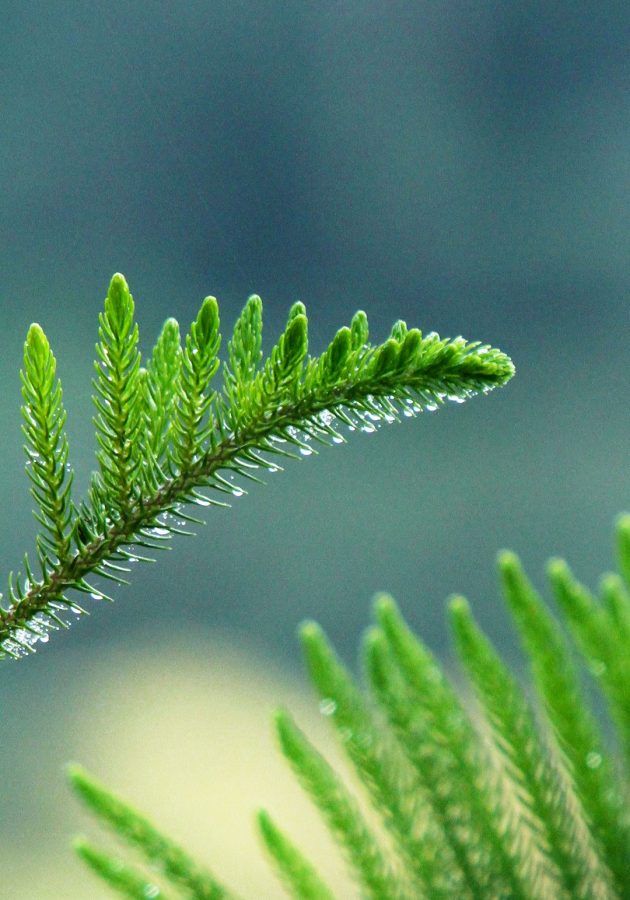 TRAVEL FILE
Getting There
Fraser's Hill is 100 km from Kuala Lumpur, and the only access is via a circuitous road that winds its way up from Kuala Kubu Bahru in the lowlands. The only public transport to Fraser's Hill is via a taxi from Kuala Kubu Bahru.
Where to Stay
MCM Outdoor Centre (www.mcmoutdoorcenter.com) and Ye Olde Smokehouse (www.thesmokehouse.my).
---
"ExpatGo welcomes and encourages comments, input, and divergent opinions. However, we kindly request that you use suitable language in your comments, and refrain from any sort of personal attack, hate speech, or disparaging rhetoric. Comments not in line with this are subject to removal from the site. "
Comments