In transforming barren, forgotten land into a lush, nature-centric luxury resort, this little slice of rural Pahang has evolved into one of Malaysia's best-kept secrets.
One of the more favourable outcomes of the travel bans occasioned by some two years of a global pandemic is that it forced Malaysians and resident expats to 'rediscover' some of the appealing journeys that are available here without straying too far from home. There's a certain delight in getting all or most of the benefit of a far-flung vacation without having to navigate airport security or commit half a day or more to travelling. (A certain subset of the travel cognoscenti now annoyingly refers to such trips as 'nearcations' – as if the 'staycation' moniker wasn't bad enough – but I refuse to use that term!)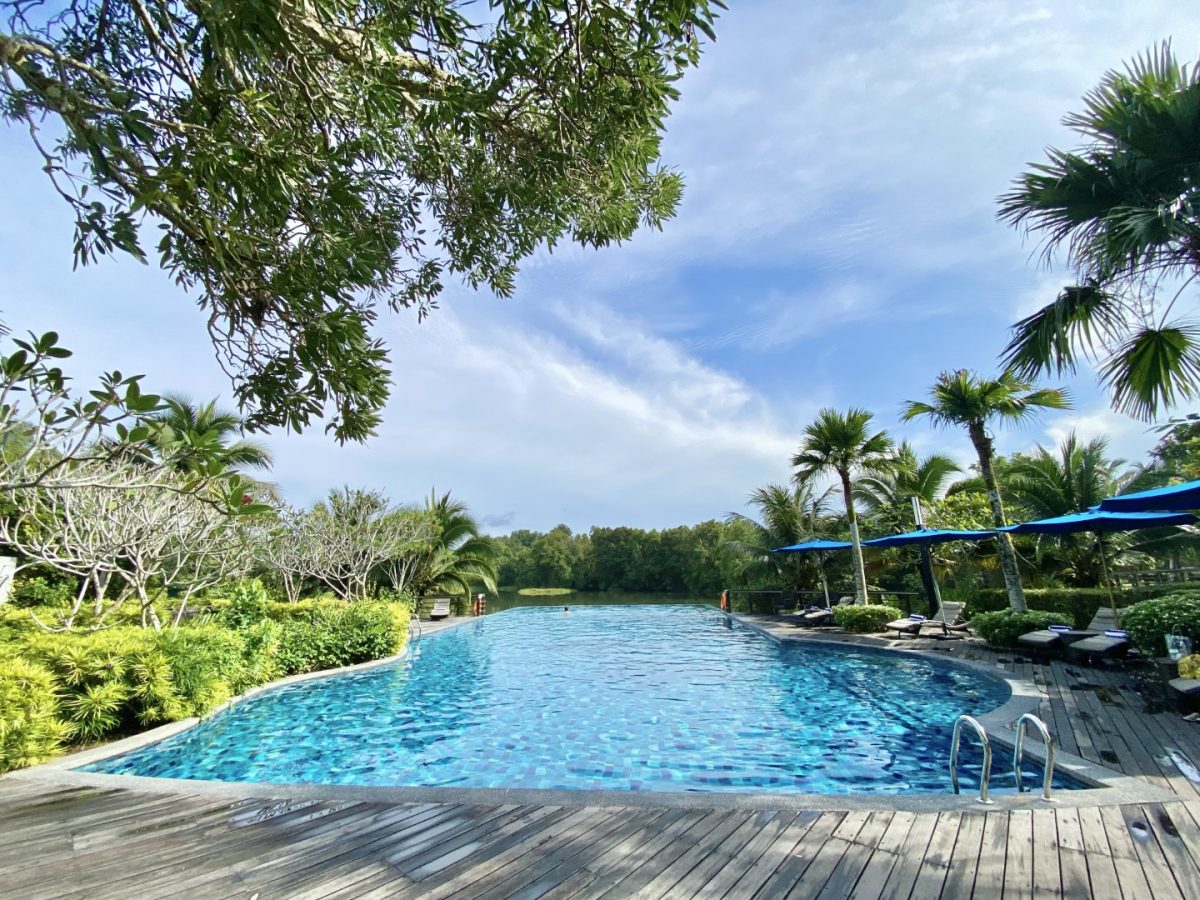 Malaysia is a small enough country – at least the western half of it – to easily facilitate these close-to-home getaways. The paths to the Peninsula's usual destinations are well-worn indeed, so if you want something different than Penang, Melaka, Ipoh, or Johor Bahru, swap out the North-South Highway for the East Coast Highway, and make the short drive to Gambang.
You'd be forgiven if you haven't quite heard of Gambang before. This small, not-quite-coastal town is located along the East Coast Highway, about half an hour before you reach Kuantan, making it just a breezy two-hour drive from the outskirts of Kuala Lumpur. There are a few things to see and do in town – more on that later – but without a doubt, the unrivalled place to stay in this area is Mangala Resort & Spa, a blissful retreat that's less than five minutes off the highway, yet feels miles away from everything.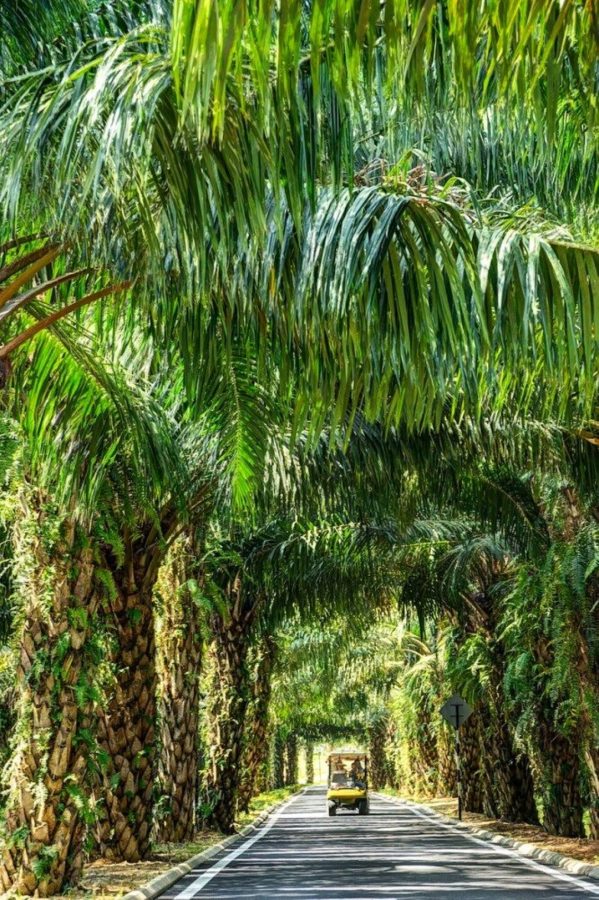 FROM FALLOW TO FORESTED
The first impression when you reach the resort and walk into the breezy, understated reception lounge is extremely favourable. It's as if nature and architecture met and fell in love here. Water, forest, and design all converge beautifully in an open, tropical setting, and it's easy to see why Mangala has racked up a number of awards, despite only having opened a few years ago.
It wasn't always like this, to be sure. The sprawling site on which the lush resort sits now arose like a phoenix from the ashes, with a strong push by the owner (in an effort spanning more than 15 years) to rehabilitate, rejuvenate, and reinvigorate seemingly lifeless, fallow land – disused and left barren from decades of mining activities. These days, life has returned to the vast tracts of once-derelict land: forest, lakes, and plantations which serve as home to an eco-minded resort and a veritable cornucopia of thriving animal and plant species.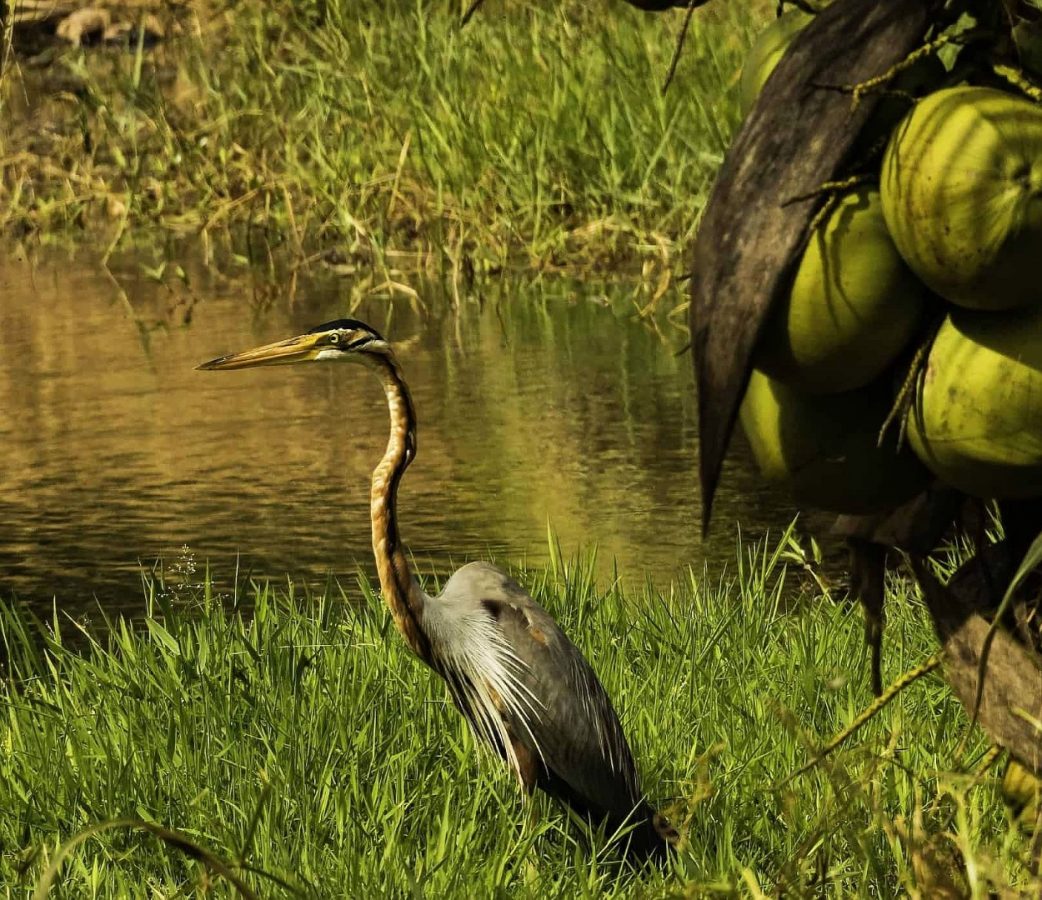 On the grounds of the 62-acre property itself, there's enough to do to keep guests busy, but a lot of them are just as happy to get cosy in their villa and largely stay put! We took up residence in one of the newer Amani Villas, a modern, spacious villa complete with a private lap pool. Other amenities included a separate tub and rainfall shower, a beautifully appointed bathroom, vaulted ceilings, a lovely patio complete with lounge chairs and a ceiling fan, and plenty of surrounding greenery. We also had a large Samsung flat-screen TV, a minibar with complimentary snacks and soft drinks, coffee and tea-making facilities, and strong Wi-Fi throughout.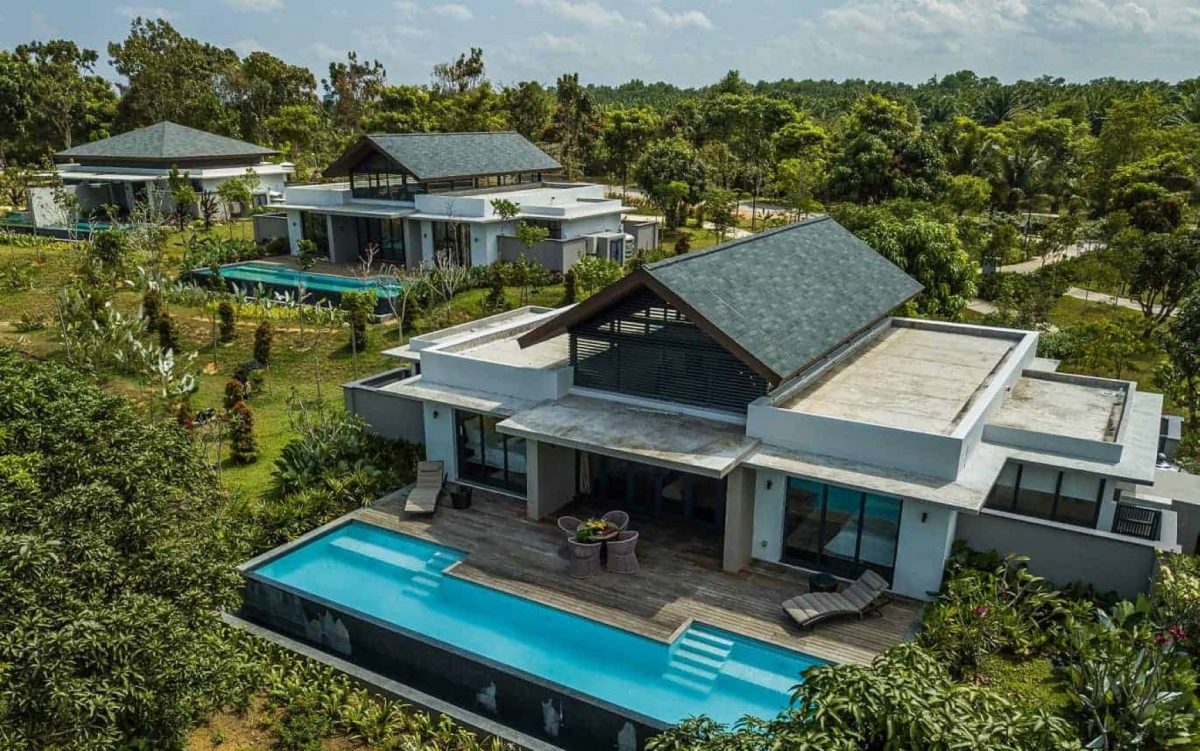 SEE AND DO
Curiously enough, one of the more engaging things we did – at least from the perspective of something new – was strolling amid the lush oil palms that dot the landscape. It's a very different experience walking through rows of neatly planted palms than it is to drive by them or fly over them. Though not nearly as diverse as the rainforest that lies adjacent to it, the palm plantation is a big step up from the barren land left behind by years of tin mining and sand mining in the last century. The small patches of palms are interspersed with other plants, trees, and several tracts of wetlands, and the overall effect is not only scenic, but quite calming, as well.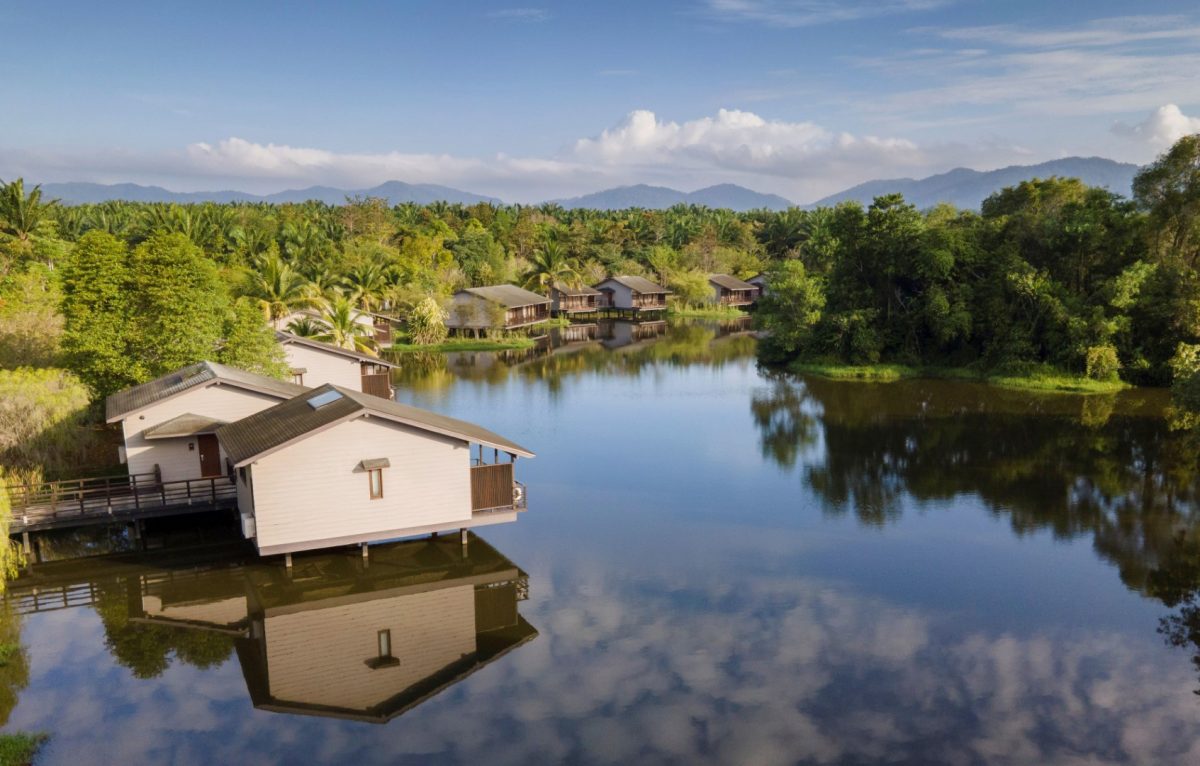 The main natural lake is the centrepiece of Mangala Resort, and some of the villas (Jala Villas) are set on its perimeter – actually on stilts over the water itself – a great choice for those who don't need a private pool and would enjoy the serenity and beauty of the lakefront setting. Even Mangala's gym, nicely kitted out with high-end TechnoGym equipment, boasts floor-to-ceiling windows affording guests a bucolic lake view to savour while they sweat it out. The spacious main resort pool, meanwhile, is a stunning infinity-edge affair extending out from the lake's edge, so even for guests who choose a pool-less villa, nobody really goes without a pool to enjoy here. (There's also a smaller, shallower one for the youngsters!)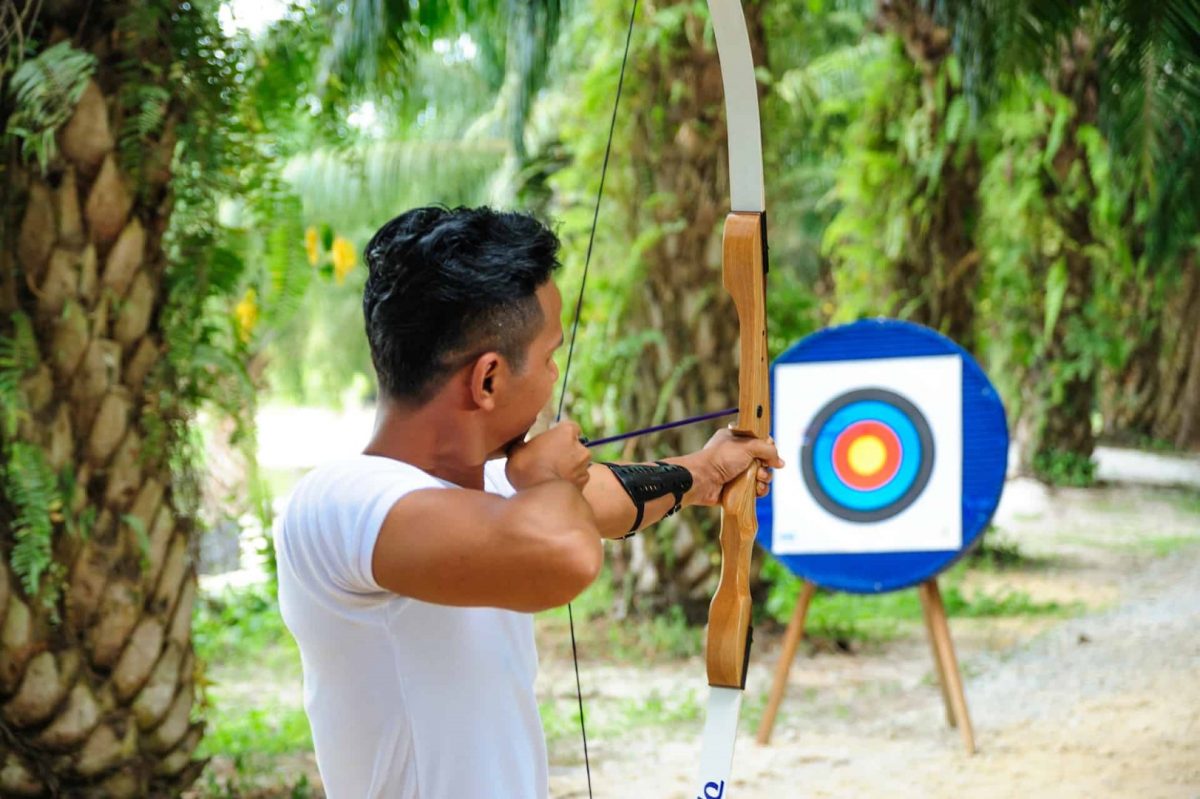 A smaller lake is used for non-powered watersports like paddle-boating and kayaking, and an archery range is just nearby, as well. A small fleet of single and tandem bicycles is also available, and once you take your seat on your chosen steed, the whole of the resort is available for enjoyable, scenic cycling. Mangala is home to numerous species of birds, including some migratory residents that are a periodic sight. We were delighted to see a number of these species, including purple herons, kingfishers, and a trio of oriental pied hornbills playfully cavorting in the trees near the restaurant one morning.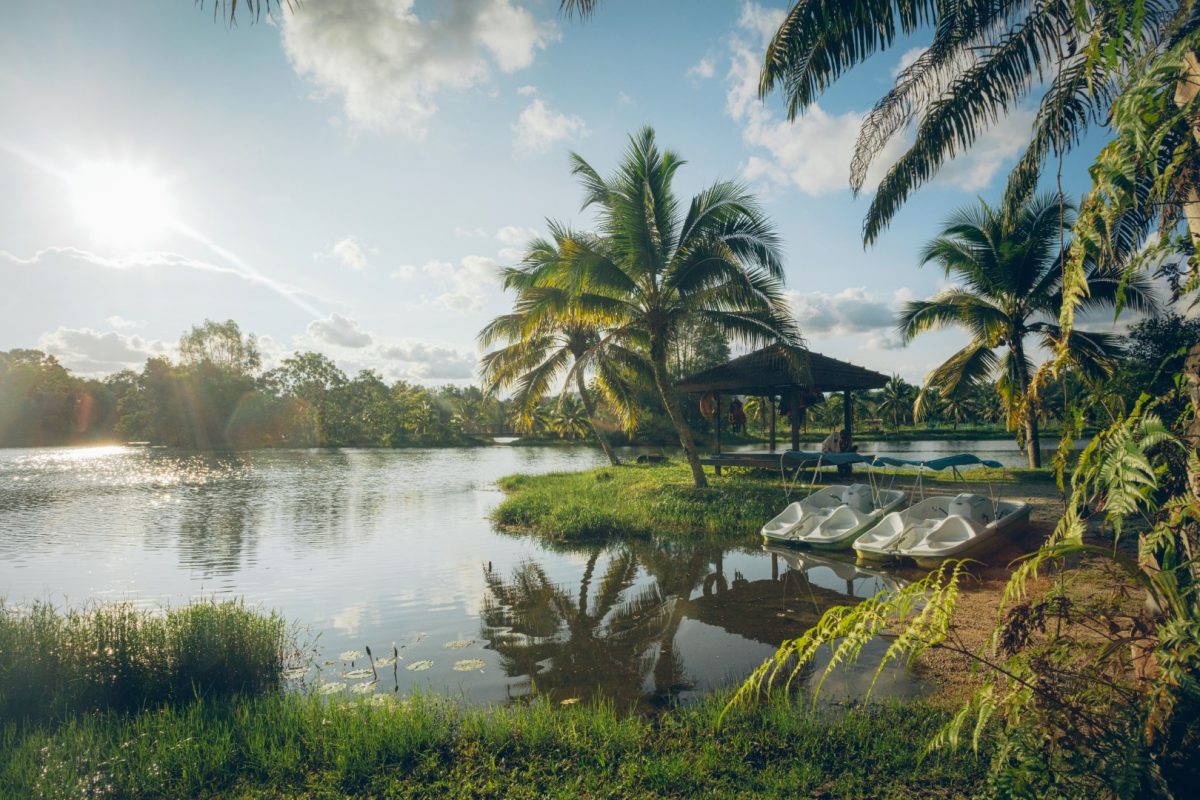 Birders will be particularly rewarded with a stay here, with dozens of bird species calling the Mangala area home, many of which are fairly easy to spot – especially for those with a practiced eye. The abundance of flora and fauna contributes significantly to the tranquil ambiance of the property.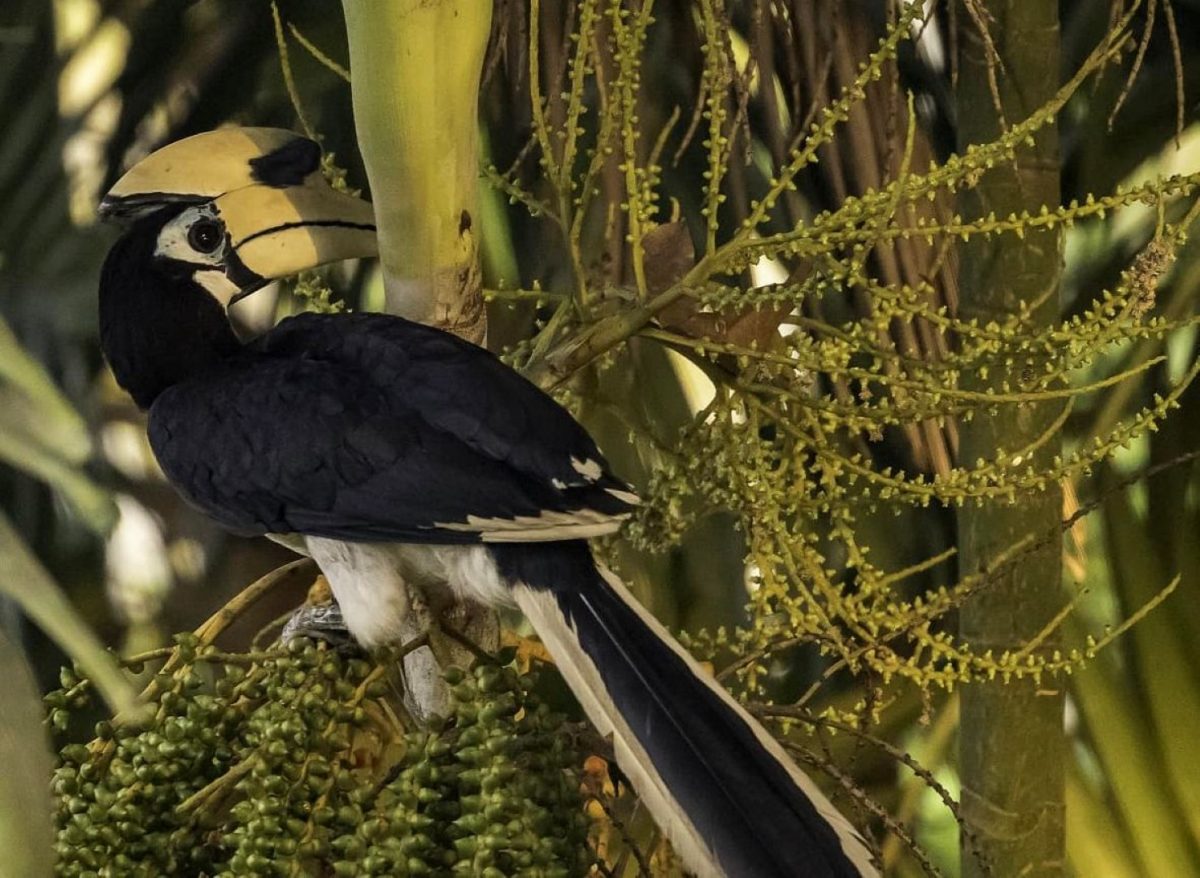 SPA AND DINING
Of course, as evidenced by the property's name, there is a full spa onsite, and some of the signature treatments are well worth checking out, particularly the Malay and Balinese massage treatments. The local option incorporates traditional Malay massage techniques combined with Chinese qigong and Indian scalp massage. With their signature essential oil – which subtly fuses lemongrass, ginger, and pandan aromas – this treatment will leave you feeling both relaxed and invigorated.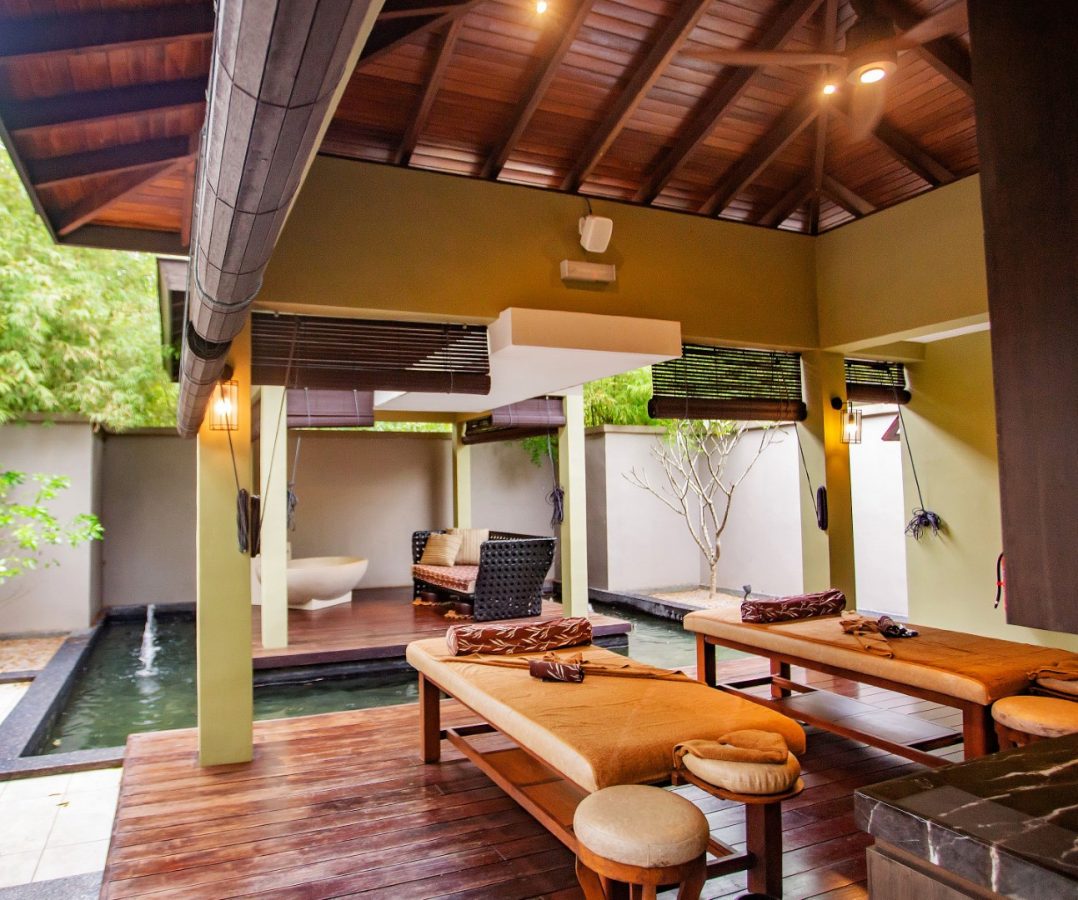 The Balinese-style massage, meanwhile, utilises the long, deep strokes and skin-rolling techniques practiced on the Indonesian island to ease tension and reduce muscle stiffness. Both styles are well-recommended. Cleansing facials are also offered, along with comprehensive spa packages for ultimate indulgence! We liked that all treatment prices on the spa menu were fully inclusive of tax and service charges, just as the food and beverage prices in the restaurant were – we find that in-house pricing like that helps to avoid any unexpected sticker shock when you go to check out and find your bill 15-20% higher than you anticipated because of the dreaded 'plus-plus' effect.
The resort has one restaurant called Lakeside, which as you may have guessed is next to the lake (and the pool). Lakeside is an inviting space, boasting a contemporary design and laid-back vibe, and while we would like to see a more creative, eclectic menu with some additional options for light and healthy dining, the dishes were nicely presented, the staff were super friendly, and we liked that Mangala has a large vegetable garden on the property, the bounty of which is used in some of the dishes at Lakeside. A variety of fruits and herbs are also grown at the resort, a distinct advantage of being located in the tropics on a huge plot of land! We visited the gardens and marvelled at how productive the once-impoverished land here has been made – a true transformation!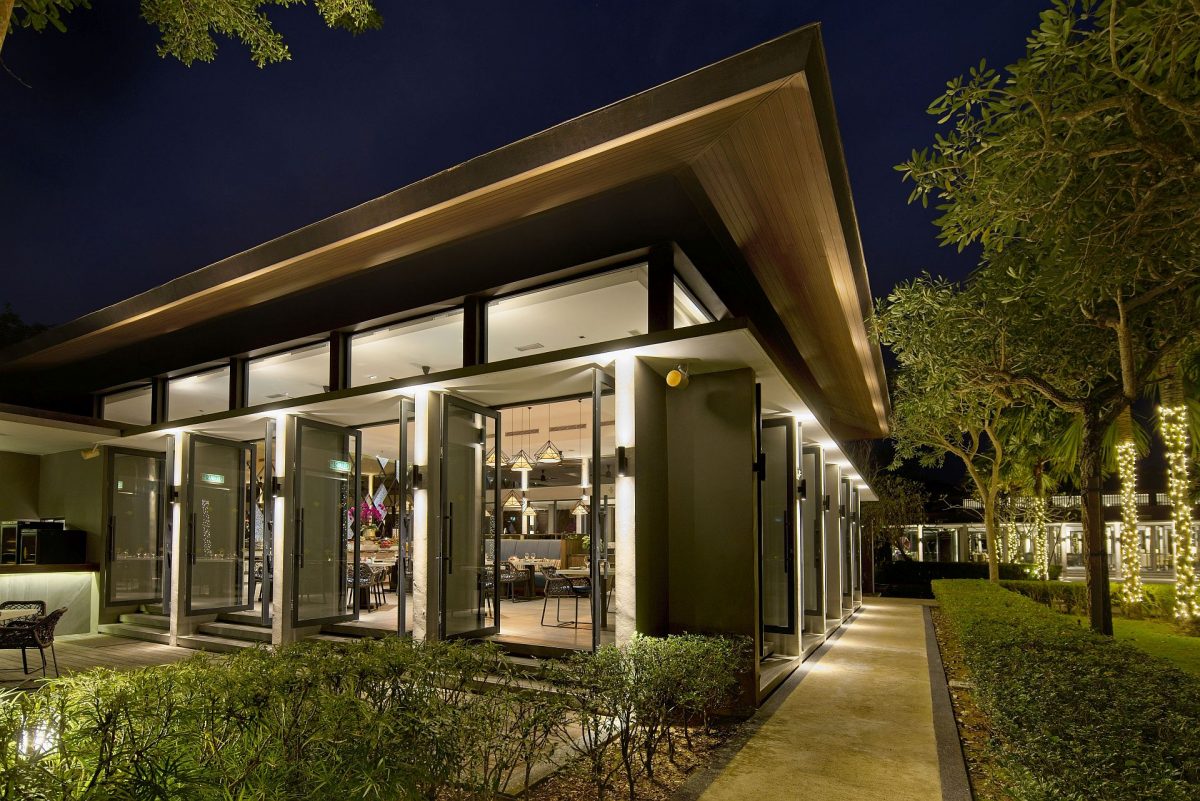 As we visited the resort mid-week, occupancy was lower than on the weekends, so rather than putting out a breakfast buffet which would result in considerable food wastage, Lakeside instead offered us a few set menu options each morning, a decision we appreciated. Throwing out food, after all, would not be very well-aligned with a resort that strives to be environmentally responsible.
If you fancy a tipple as the sun slides down to the horizon, happy hours at Mangala are true to the name, with some genuinely excellent cocktails whipped up at the poolside bar (many with a local flair), and bottled beers with promotional pricing on offer. When it comes to dinner, our thought is that for guests staying several days, it would be advisable to enjoy some meals at the resort, while venturing into Gambang or even Kuantan (about 30 minutes away) at other times.
BEYOND MANGALA: NEARBY DIVERSIONS
If you want to venture out from the resort a bit, there are some worthwhile pursuits in the vicinity, though some take a sense of adventure – or a knowledgeable local! Enjoy forest hiking and scenic waterfalls at Hutan Lipur Eco Rimba Jerangkang, about an hour away, or explore the beautiful Kuan Ti Kong Buddhist temple, just 15-20 minutes from the resort. The beautiful Sungai Pandan Waterfall (30 minutes' drive) is a well-known site for locals to visit during the weekends, and if you haven't gotten your fill of nature and greenery at Mangala, the Bukit Sulai Gambang Recreation Park is just 20 minutes away. There's even a small waterpark in Gambang with slides, water rides, and a wave pool, though we didn't check it out personally!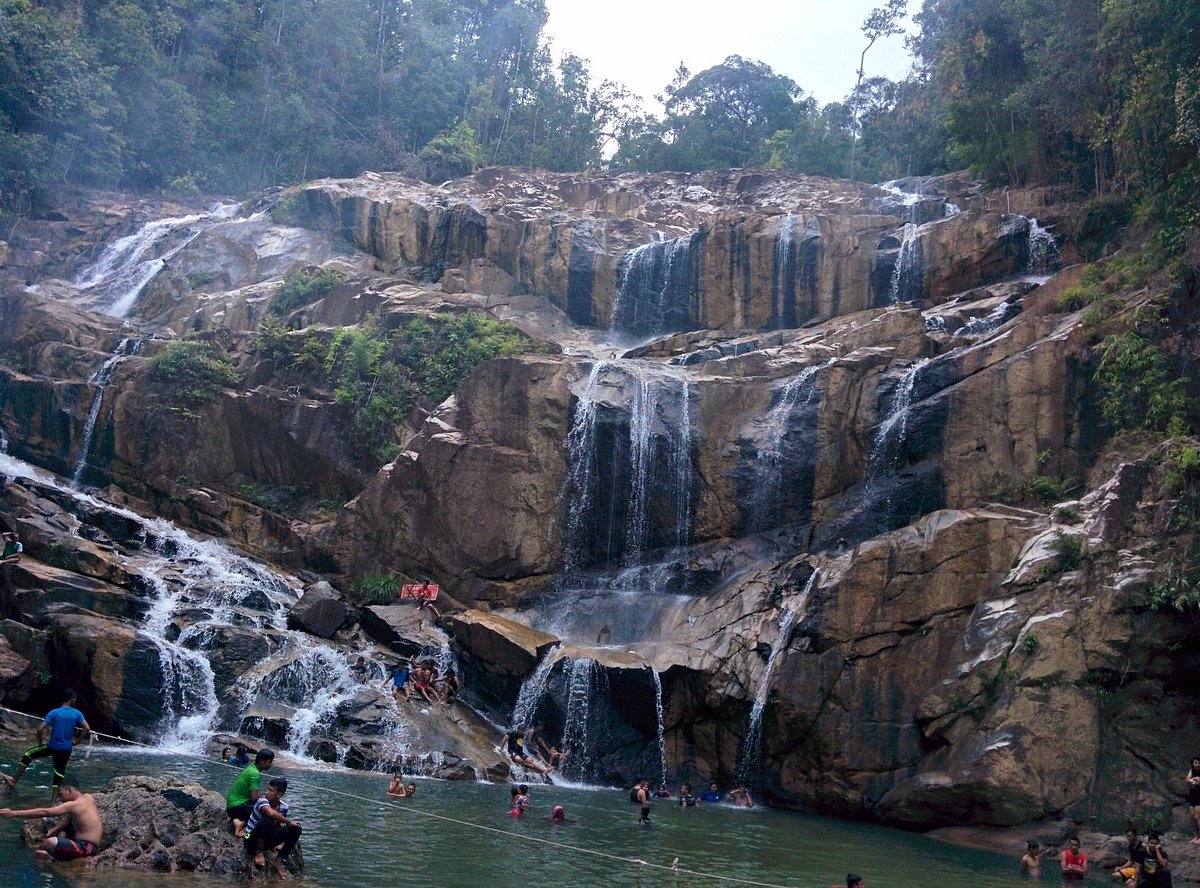 Of course, if you find your way to Kuantan, you can stroll along the beach at popular Teluk Cempedak or along the boardwalk at Taman Esplanade in the city. Apart from that, a visit to their new Art Street or the soaring Menara 188 on the banks of the Kuantan River are both a fun way to spend an hour or two before grabbing a bite to eat (we recommend 90 Degrees Café & Art or Micasa Café by the River) and then heading back to Mangala Resort.
We thoroughly enjoyed our relaxing time at Mangala, and even though they have 65 villas dotting the beautiful landscape, the property is large enough to never feel crowded, which only contributes more to the sense of serenity. Most of the time, we only saw other guests when we were having meals at Lakeside Restaurant.
We were certainly sad to leave, but it was nevertheless remarkable to have indulged in such a sublime getaway and quite literally be home and unpacking less than two and a half hours after checking out. It really is a delight to have a proper holiday so close to home. Despite that, though, I still steadfastly refuse to call it a 'nearcation'!
---
To learn more about the resort, visit www.mangalaresortandspa.com.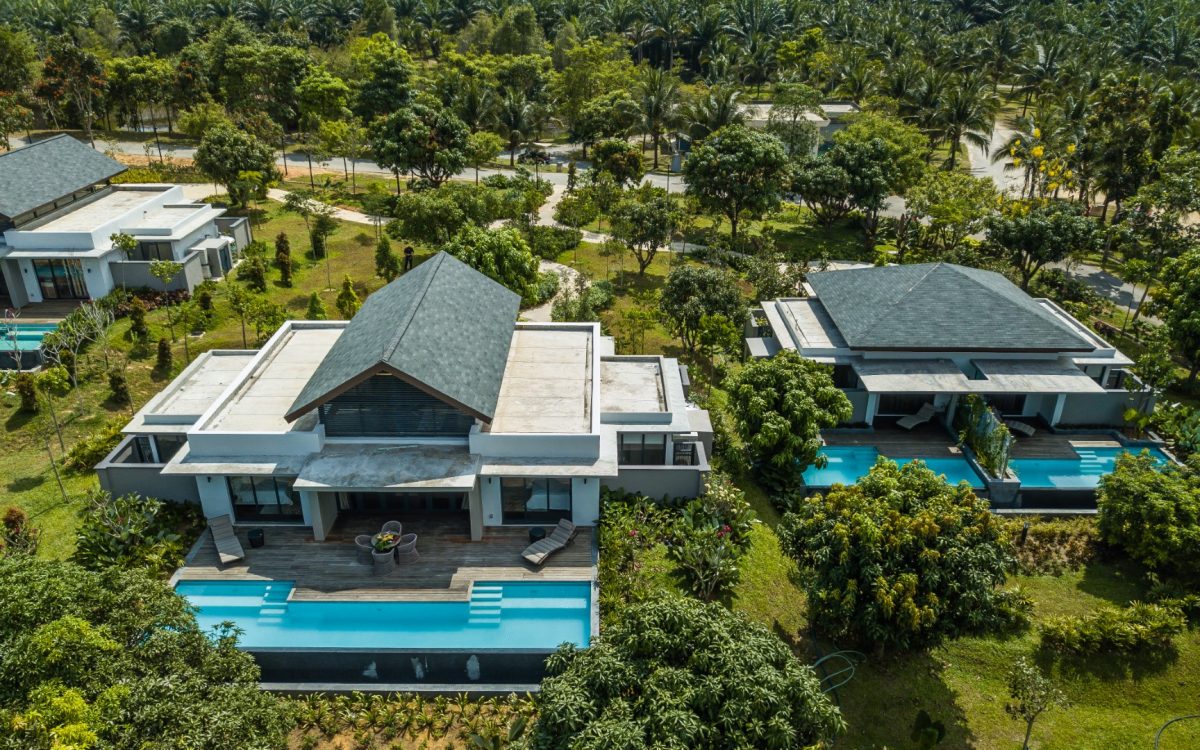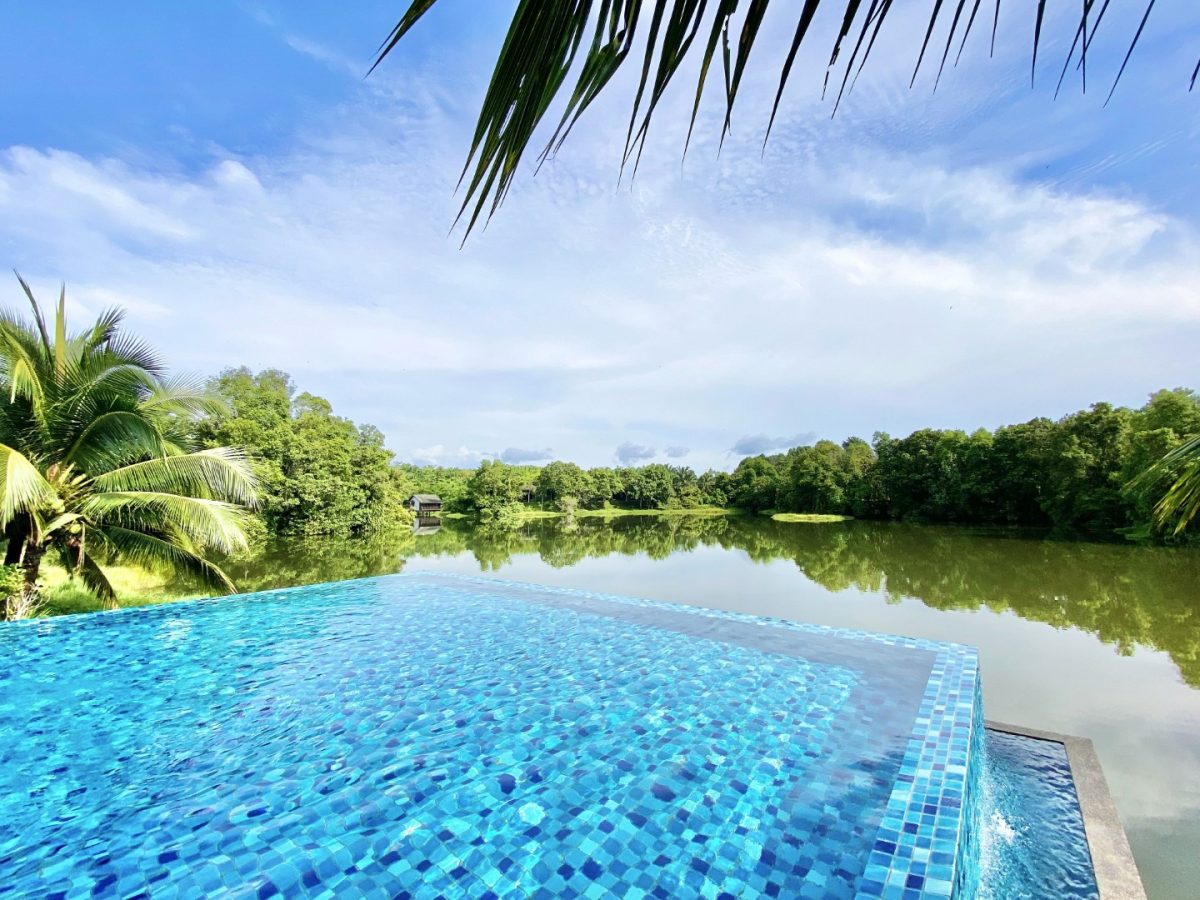 Unless noted otherwise, all photos courtesy of Sim Ewe Jin and Mangala Resort & Spa
---
"ExpatGo welcomes and encourages comments, input, and divergent opinions. However, we kindly request that you use suitable language in your comments, and refrain from any sort of personal attack, hate speech, or disparaging rhetoric. Comments not in line with this are subject to removal from the site. "
Comments