Are you curious about what your life might be like 20 years from now… and how the world might look?
Trying to guess the future is a funny old game. I remember growing up and being told that we'd have flying cars and largely automated lives by 2000 – then a far-off, futuristic-sounding year.
Well, 2000 came and went (anyone remember the apocalyptic Y2K scare that preceded it?) and we were still a full decade out from even seeing the first smartphone, which I don't recall anyone predicting back in the 1970s. Automated lives? I suppose that's happening slowly, though perhaps a quarter-century behind schedule. Flying cars? We're all still waiting.
We often look to innovators, scientists, and philosophers to inform our ideas about the future. One segment that's overlooked, perhaps erroneously so, is the long-term expat. These true global citizens draw from a wellspring of multicultural experiences and insights, their worldview informed by many years of living in different countries and experiencing different perspectives and paces of growth and change. The expat is, in a way, uniquely qualified to offer up a pragmatic, reasoned deduction as to what the near-term future may hold.
In his fascinating book, I Got Future: How My World Will Look, author and Dutch expat Frank Lucas looks at the current state of world affairs – encompassing geopolitics, engineering and technology, demographic shifts, climate change, and more – and postulates on what the next 20 years will bring.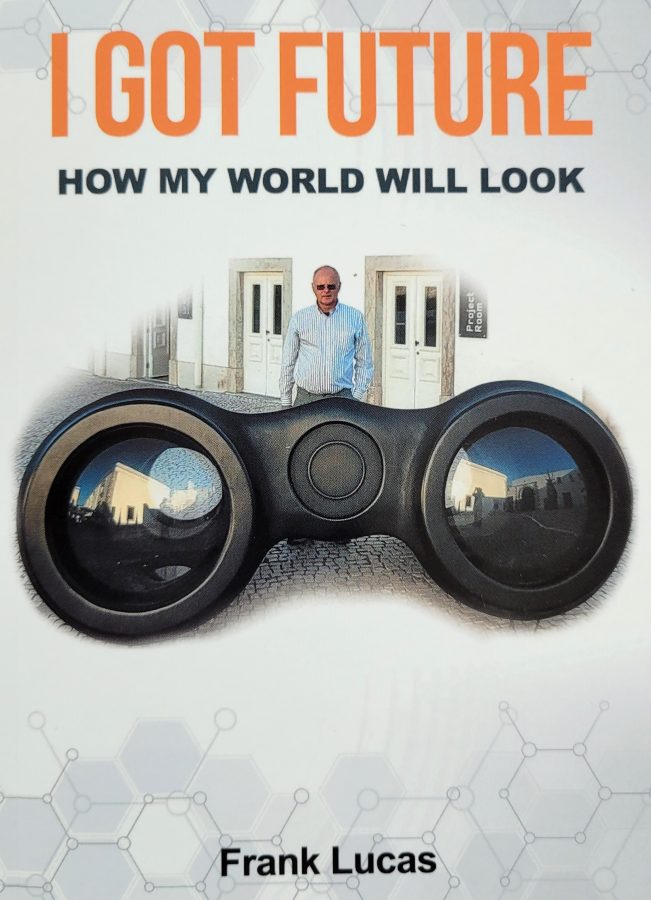 His insights are informed by his many years spent as an expat. After completing his chemical engineering studies in the Netherlands, he and his new wife emigrated to South Africa. Over the next 35 years, Frank and Francien have been global citizens in every sense of the term, having called home not only the Netherlands and South Africa, but also Italy, Germany, the United States, Kuwait, Saudi Arabia, and Cyprus. Since 2015, they have lived in Malaysia and, now retired from full-time working, have spent their time traveling extensively around Asia.
In I Got Future, his third published book, Frank identifies trends which he believes will directly (and sometimes indirectly) impact him in the last chapter of his own life, looking ahead about 20 years into areas such as international relations, migration and demographic changes, developments in technology, and climate-centred disruptions. How will these changes impact our lifestyle? How will humanity in general be affected?
Though there is a common thread of optimism permeating the future outlook Frank envisions, he doesn't shy away from pointing out the negatives, too. For instance, he notes that he's coping with more stress now than he was during his working years simply because of the pervasive connectedness we're all subjected to these days – something that will likely continue in the future. "The first thing I did when I woke up today," he writes, "was to pick up my smartphone and check the global news headlines. Throughout the day, I spent four hours on my smartphone, checking emails, shopping online, scanning social media, and chatting with friends and family. Does all that information help me in any way? I am more stressed than I was 40 years ago because I am constantly connected, and I am a victim of the 'fear of missing out'."
The 233-page book is written in a very straightforward, rational style. There are no sweeping pronouncements or drama-laden predictions. The author refers to our recent past and makes his deductions based on observations of how things have changed in the last couple of decades to opine how they will change in the next two decades. Of particular interest were the parts referencing the September 11 terror attacks in 2001, and how that single event altered life for millions, and more recently, the Covid-19 pandemic, which continues to reshape life in ways we really can't see yet. (In fact, Frank says that it was during those many long hours of isolation during the various Covid lockdowns that the seeds of this book were first planted, as he started jotting down his thoughts of how the crisis might affect the future.)
I Got Future is a truly engrossing read, coming across as a thought experiment about the future predicated primarily on the news clippings of today and those of recent years. Interestingly, Frank suggests that we aren't right at the dawn of a brave new world, nor likely at the precipice of some grand innovation that will change life as we know it. He seems to feel that the changes, though some will be substantial, will be more incremental and evolutionary, rather than paradigm-shifting. It's certainly a book well worth picking up, and one that inspires its reader to pay closer attention to the world and to envision his or her own life, 20 years on.
---
I Got Future is available on all major booksites, like Opentrolley in Malaysia, Book Depository, Amazon, Barnes & Noble, Partridge Books Singapore. It is available in paperback and e-book formats. To learn more, visit www.franklucas.website/blog/category/i-got-future.
---
"ExpatGo welcomes and encourages comments, input, and divergent opinions. However, we kindly request that you use suitable language in your comments, and refrain from any sort of personal attack, hate speech, or disparaging rhetoric. Comments not in line with this are subject to removal from the site. "
Comments