Jakarta is known more for the size of its urban sprawl than for an abundance of amazing sights. However, things are changing for the better, and the city's long history rewards those who take the time to investigate it.
Before it became Jakarta, the Dutch named the settlement Batavia, and its strategic location was all-important to the European maritime trade. It grew in importance once spices were discovered, thriving on the Banda Islands in the Banda Sea remoteness of the Indonesian archipelago.
While small, these islands, about 2,000 km east of Java, played a major role in history. Author Bill Bryson summed up their importance in his excellent book, At Home – A Short History of Private Life, where he noted: "A very big part of the history of the modern world is the history of spices." In this essential read, he discusses the important of salt, pepper, and then mace/nutmeg.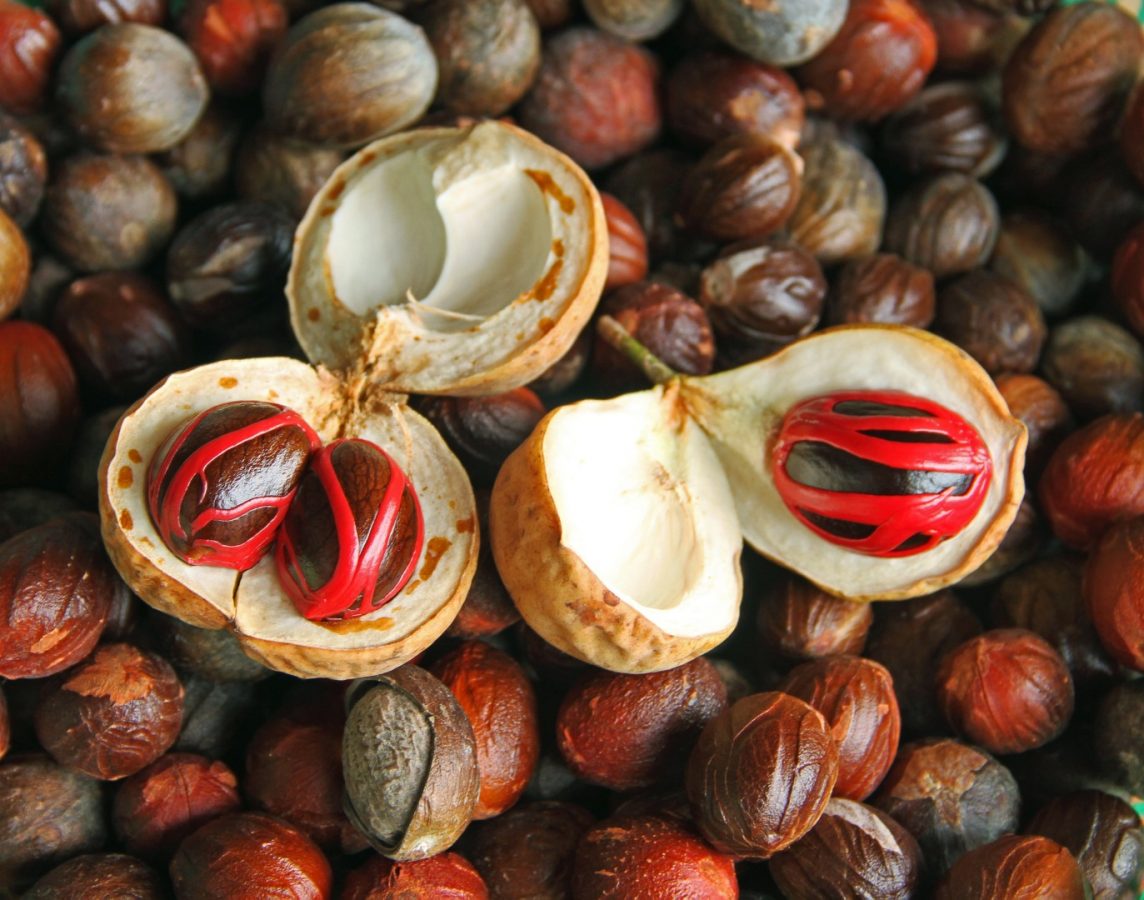 The latter two spices (mace being the outer coating of the nutmeg seed) were sourced from just a handful of islands known as the Banda Islands, or more colloquially as the Spice Islands. The Chinese would have traded with the islands for thousands of years, but they came to the attention of the West in an era of European exploration and expansionism. Malaysia became part of this complex trading network when the Portuguese took control of Malacca (Melaka) in 1511.
Over time, the Portuguese, Dutch, and British actively explored the region. Strategically situated on the Strait of Malacca, the small port city quickly became a pivotal location in this trade between the East and the West. Many years later, the Dutch established the port of Batavia on the northwestern tip of Java.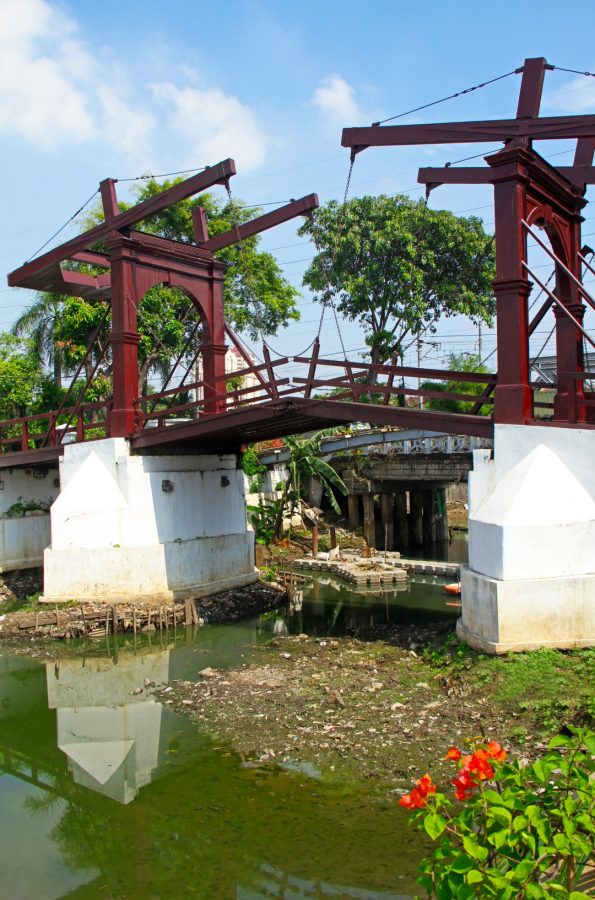 As time moved along, Batavia increasingly came under British control, and King James I subsequently proclaimed himself King of England, Scotland, Ireland, France, Puloway, and Puloroon. Interestingly, the two last locations were the most important of the 10 islands in the Banda group
HISTORIC PORT
Nowadays, the Indonesian capital of Jakarta sprawls from the strategic 17th-century spice trading port of Batavia. The name for the new Javanese settlement was initially proposed as Nieuw-Hoorn, but the board of the East India Company preferred Batavia. In early 1621, the fort and settlement became officially known as Batavia after the Batavi Germanic tribe, which lived in the Batavian region during the Roman Empire. It was believed that the people of this tribe were the ancestors of the Dutch.
While Jakarta's skyscrapers reach ever skyward these days, its long maritime history has helped shape the coastal parts of Jakarta's urban sprawl. Although not as strategic as it once was, the port still operates as a place of trade that captures the imagination of visitors. Sunda Kelapa is the port where traditional wooden sailing boats called pinisi dock to load and unload merchandise destined for Indonesia's numerous outer islands. Due to the small size of these traditional boats moored here, loading and unloading remains a backbreaking manual pursuit for those who transfer goods on and off these boats. Located at the mouth of the Ciliwung River, Sunda Kelapa is considered by many to be the cradle of Jakarta.
Batavia flourished in the 17th century, with the Dutch East Indies Company championing trade from Asia to Europe. Later on, the British, under Sir Stamford Raffles, took charge of this trade.
THE DUTCH CONNECTION
Interestingly enough, I discovered a lot about Batavia during a recent visit to Western Australia. While waiting for my bag to appear on the carousel at the remote Geraldton Airport, I noticed an old bronze cannon. On closer inspection, I saw that the cannon originated in Rotterdam and I became even more curious. The bronze ship cannon once belonged to the Rotterdam Admiralty and it was produced in 1616 by Arent van der Put. Intrigued, I headed to Shipwreck Gallery at the Geraldton Museum and noted another cannon from the Vergulde Draak shipwreck.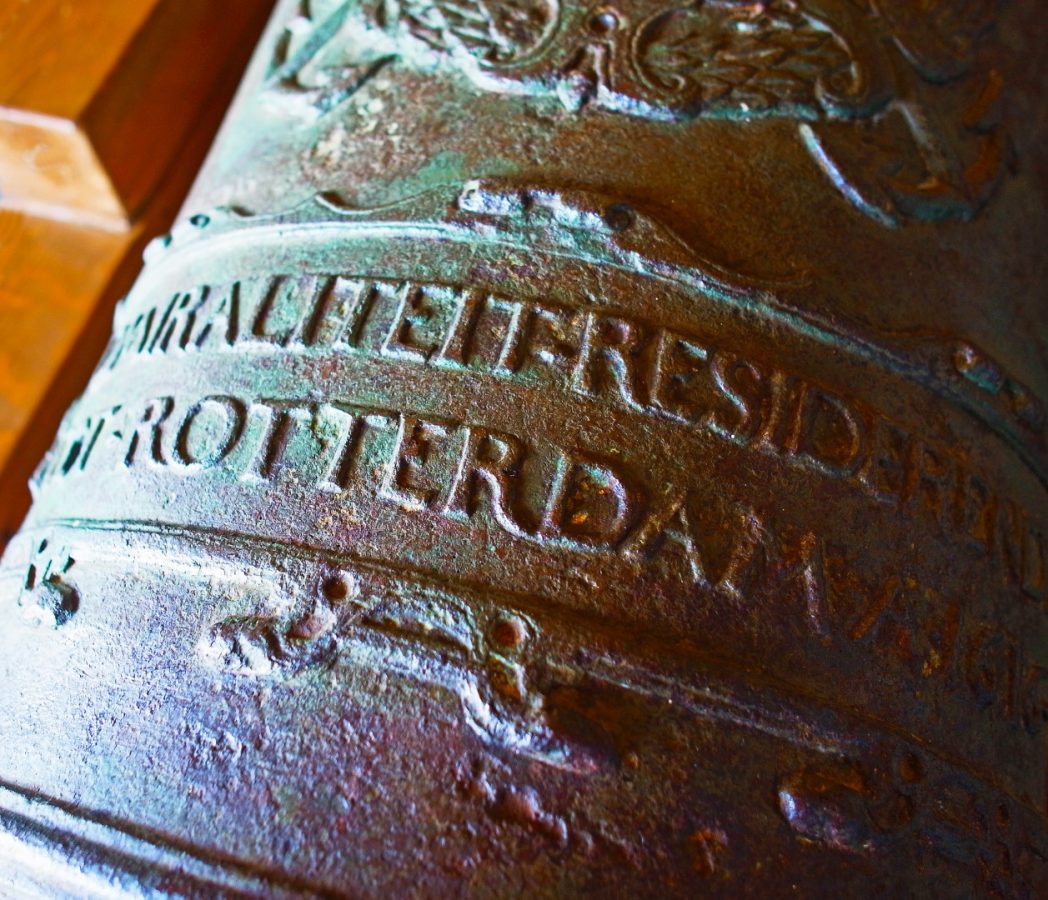 Here, I discovered a fascinating connection between Geraldton and Batavia, some 2,600 km to the west. In 1629, a Dutch merchant vessel of the Verenigde Oostindische Compagnie ((VOC) or Dutch East Indies Company, aptly named Batavia, was blown off course on its journey from Rotterdam to Batavia (the port). Apparently, it ran aground on the Abrolhos Islands off Geraldton on the West Australia coastline. Some 200 of the 360 onboard survived after being washed up on this small and desolate group of islands in the Indian Ocean.
Captain Francisco Pelsaert made a decision to enlist a few sailors to row to Batavia. Now, stop reading and think about this for a brief minute: Batavia was some 2,600 km away, and it was a few men with little idea of what they were doing and where they were going, perilously buoyant on an unforgiving ocean. The fact that they were able to reach Batavia and return to the Abrolhos Islands some five months later must surely be one of the great, albeit mostly unrecognised, maritime achievements of all time.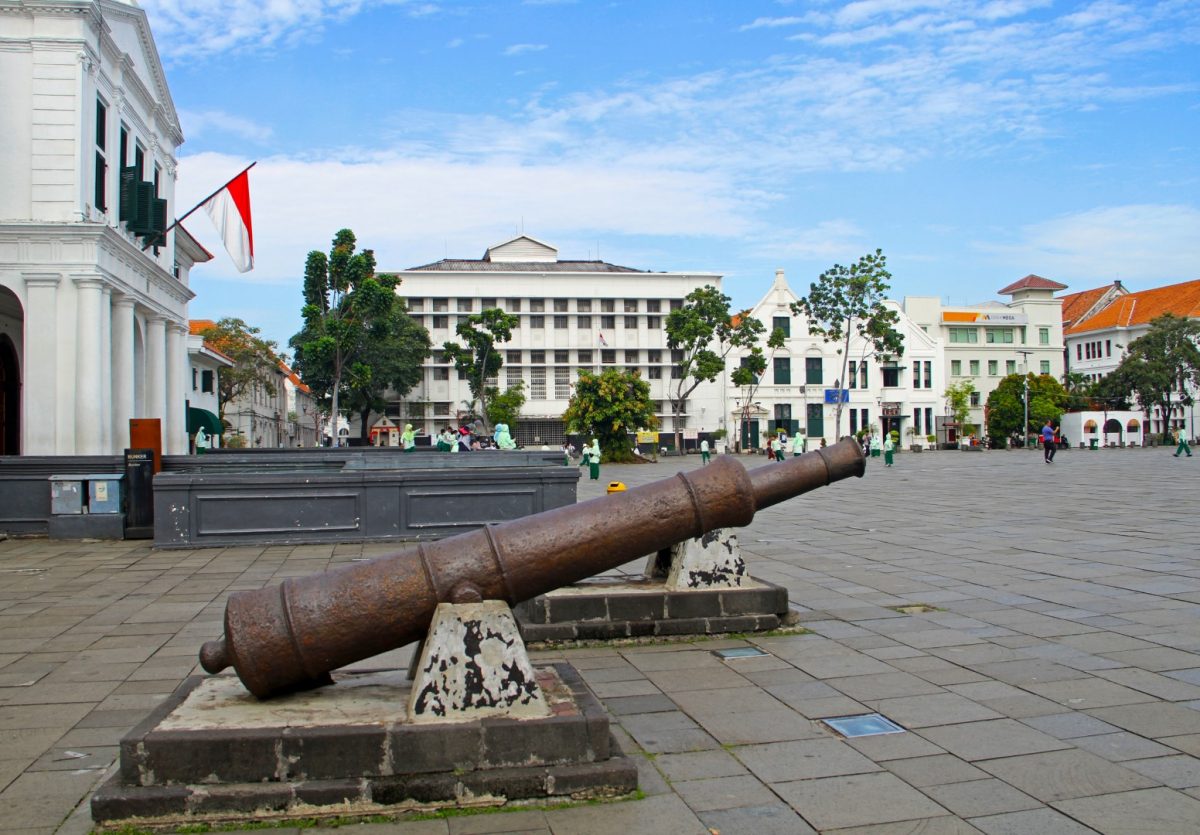 In Pelsaert's absence, island life took several dramatic turns, as there had been a mutiny amongst the survivors, with many of them killed by a religious fanatic named Jeronimus Cornelisz. Pelsaert sailed back in a new vessel into a civil war and upon ascertaining the truth, lynched Cornelisz and his small band of merry murderers.
Two sailors were spared the gallows but instead, were set adrift on November 16, 1629 in a small rowing boat off what is now Red Bluff Beach near Kalbarri in Western Australia. Hence, Jan Pelgrom and Wouter Looes became the first European settlers in Australia and this may explain some 'fair-skinned Aboriginal people' seen in parts of the state by later mariners.
Today, there is a small plaque at Red Bluff Beach near Kalbarri that records this amazing but lesser-known part of Australian history. I bumbled around Kalbarri after my time in Geraldton, but couldn't find the plaque; I need to return one day for a closer inspection. I have also made a note to look up Western Australia's phone records to see if there are any listings for the descendants of Australia's earliest European settlers. Imagine finding listings for either a Pelgrom or a Looes!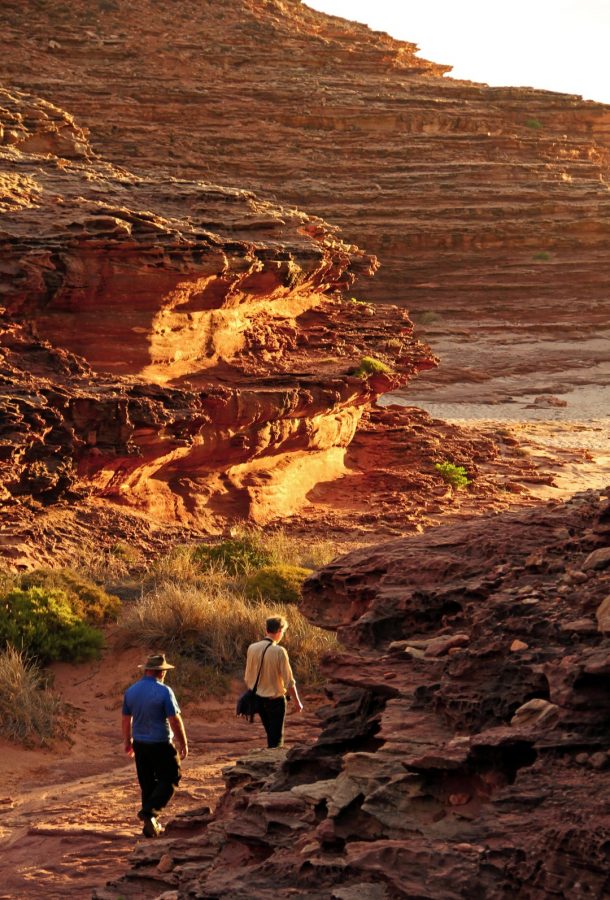 With all this still freshly in my mind, I recently travelled to Jakarta to add one more piece to the Batavian jigsaw puzzle.
BATAVIA, JAKARTA
It was with this knowledge that I took a slightly different approach to appreciating the historic port area of present-day Jakarta. While the Indonesian capital is well known to business travellers and government workers, the huge city is often overlooked as a leisure destination, despite having some appealing tourist attractions.
Frankly speaking, it's hard not to notice the traffic jamming most of Jakarta's arterial roads. With a population of over 17 million, moving people and goods in and around the city is challenging. However, it's not as bad as one thinks, and like all large cities, choosing where to stay and when to travel is important. Plus, Jakarta's public transport is steadily improving.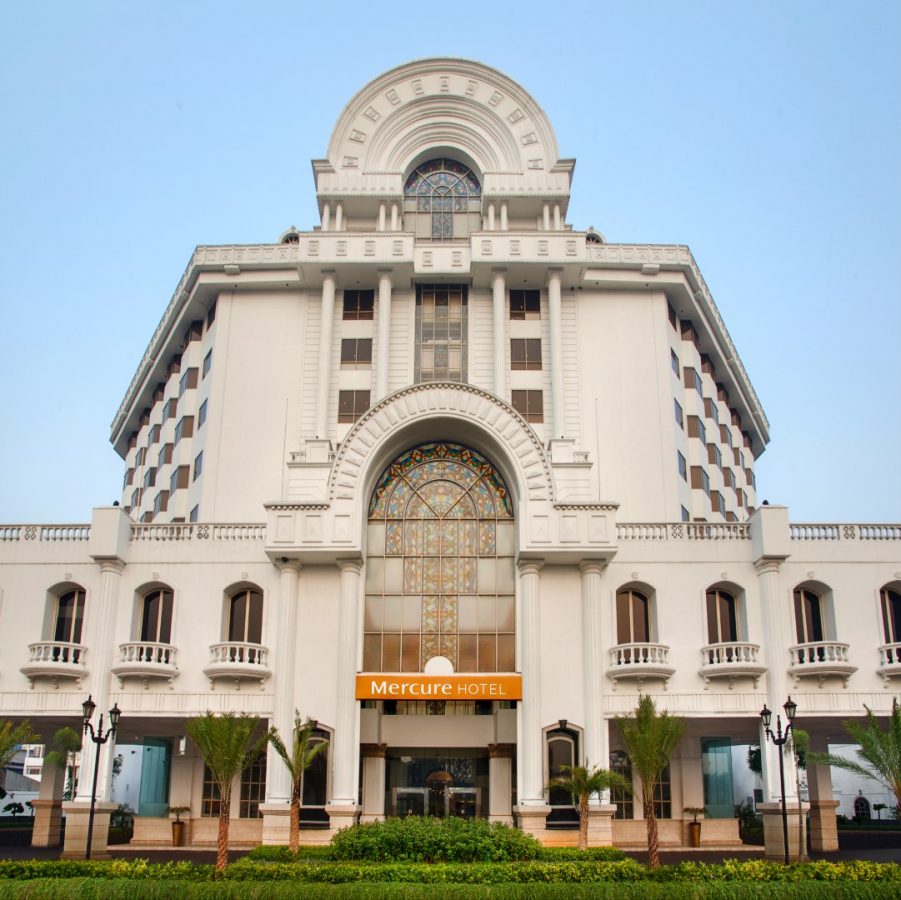 With my interest in the old port of Batavia, I chose to stay at the appropriately named Mercure Jakarta Batavia Hotel, which is within walking distance of many historic attractions. Known as Kota Tua, the neighborhood features Dutch-style architecture dating back to the 17th century.
The Jakarta History Museum, located on car-free Fatahillah Square, has an amazing collection of artifacts and gives a detailed perspective on Indonesian history and culture. Just metres away, the Museum of Fine Arts and Ceramics, showcases Indonesia's artistic talents. Wayang Museum has an extensive collection of traditional Indonesian shadow puppetry. Meanwhile, though admittedly a tad touristy, the adjoining Café Batavia warrants investigation for a drink or even a meal. Its historic surroundings make it an essential stop, especially for families who could spend almost the entire day just exploring Fatahillah Square.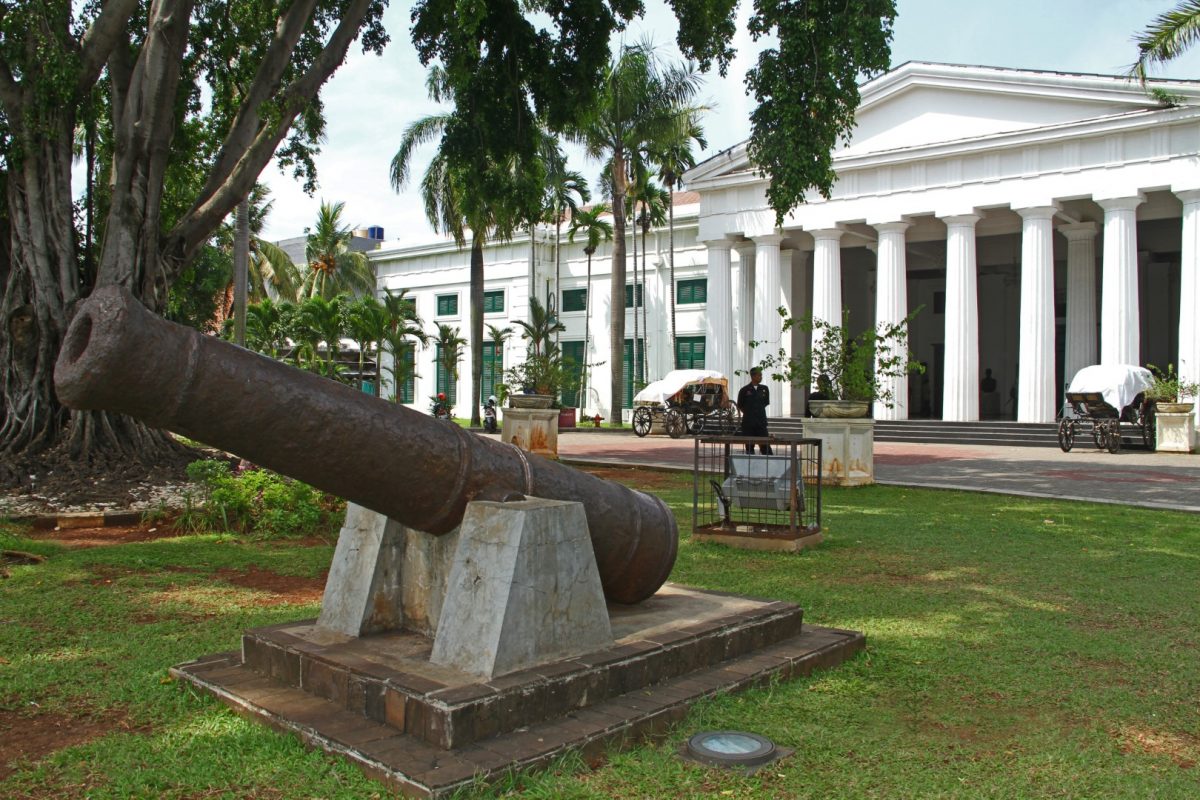 I didn't have the opportunity to visit Glodok Market, the morning market in Mangga Dua, the Batavia old port, or the Maritime Museum, so you can appreciate that there really is quite a lot to see and do in just the one small part of Jakarta. One of the advantages of a big city is that there are seemingly endless restaurants, shops, shopping malls, and nightclubs to visit and always-happening Jakarta certainly doesn't disappoint in this aspect!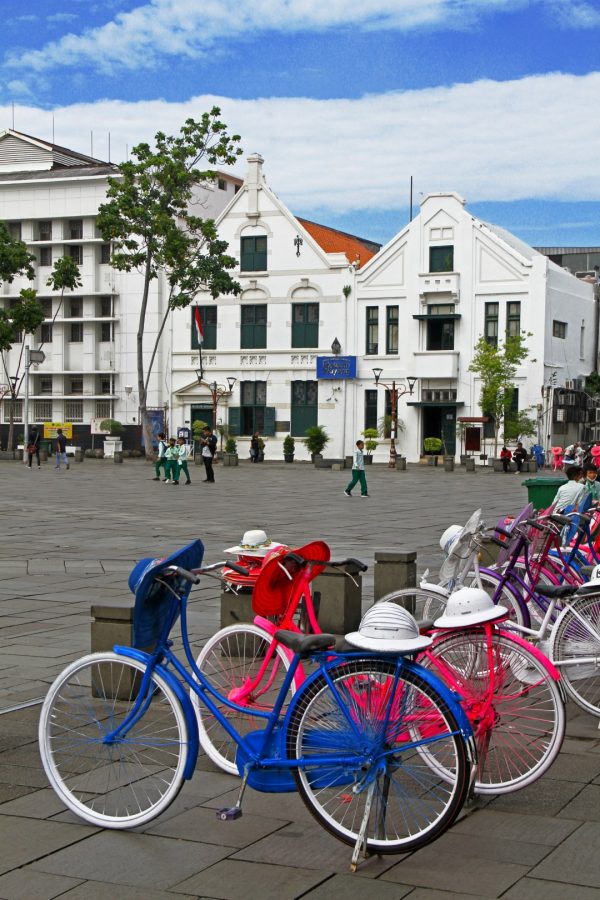 TRAVEL FILE
Getting There
Travelling to Jakarta is easy, as it is just a two-hour flight away from Kuala Lumpur. While budget airlines have made Jakarta more accessible, Royal Dutch Airline (KLM) offers excellent full-fare service on its flights at prices that will surprise many, and with heightened levels of service over budget carriers. KLM's Boeing 777-200 flights depart from Kuala Lumpur to Jakarta at 17.05 and arrive two hours later at 18.10 (there is a one-hour time difference between the two cities) every Monday, Wednesday, Friday, and Sunday. The return flight departs Jakarta at 19.25 and arrives into Kuala Lumpur at 22.30. Log on to klm.com to check options.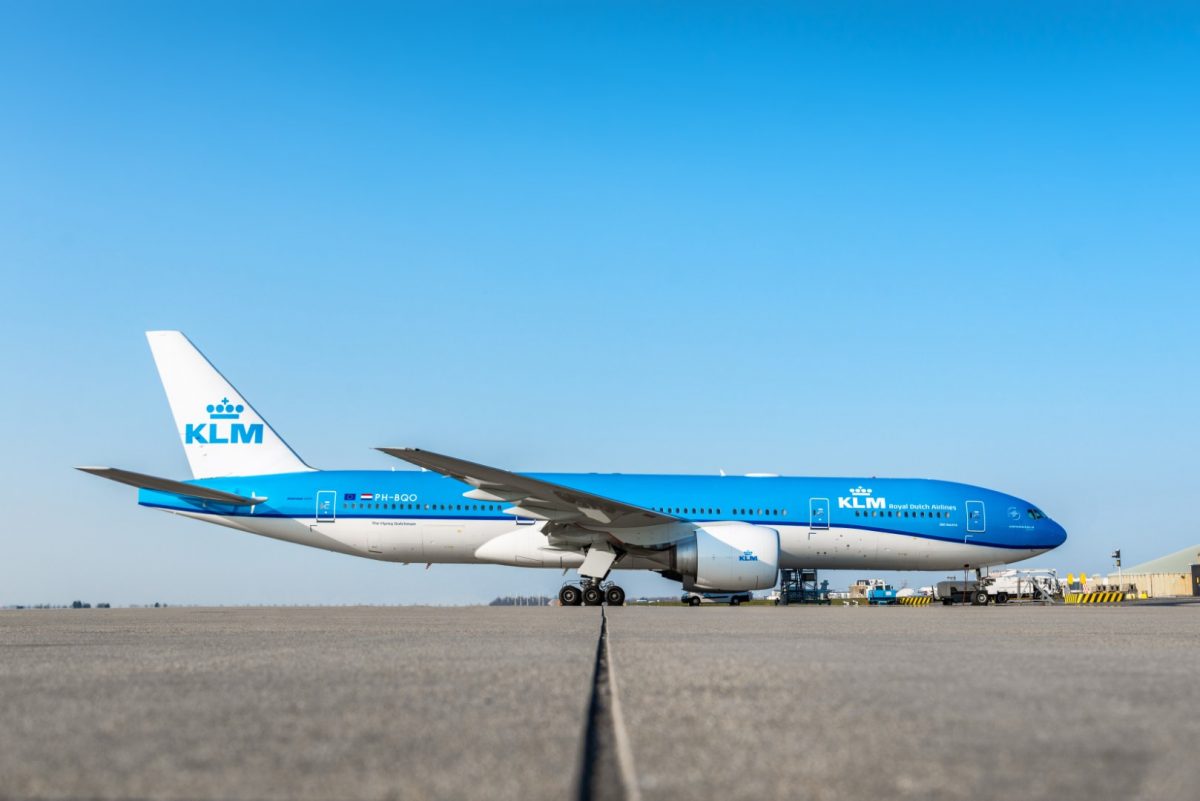 Getting Around: Transportation is a key consideration in your enjoyment of Jakarta and using a reputable ground handler or a taxi company like Blue Bird, can save a lot of anguish. Grab share-rides are also available.
Accommodation: Your hotel's location is important in Jakarta, with various parts of the city being popular based upon the places you want to see. Shoppers are especially attracted to precincts like Mangga Dua and the Novotel Mangga Dua (www.novotel.com) is the best place to stay for destinations in North Jakarta.
Nearby, the Mercure Jakarta Batavia (www.mercurebatavia.com-jakarta.com) is perfect for those who want to explore the historic port district. For something more upmarket, with coastal views and an attached shopping mall, Swissôtel Jakarta PIK Avenue (www.swissotel.com) is an excellent choice.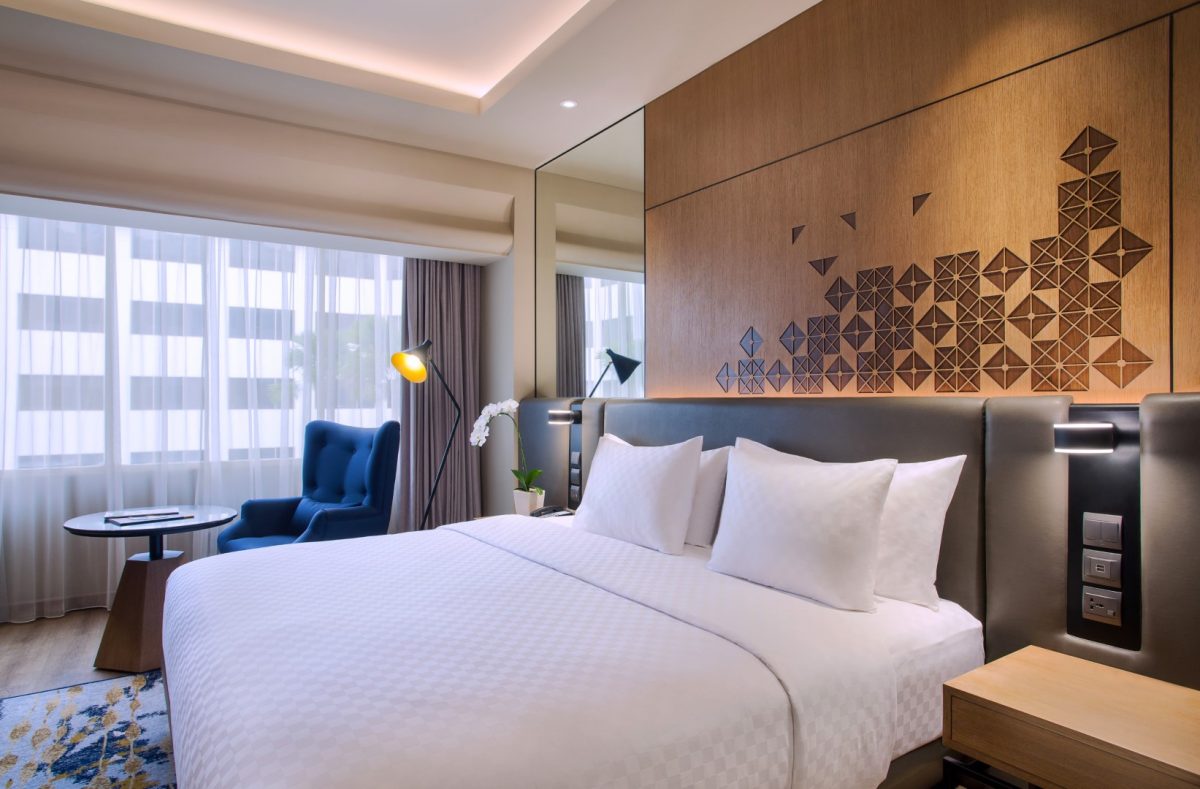 ---
"ExpatGo welcomes and encourages comments, input, and divergent opinions. However, we kindly request that you use suitable language in your comments, and refrain from any sort of personal attack, hate speech, or disparaging rhetoric. Comments not in line with this are subject to removal from the site. "
Comments